The historian Sunil Khilnani coined the phrase 'the idea of India'—using it as the memorable title for his second book, published in 1999. On the prompting of the editor of this magazine, I offer you 70 Indian ideas, by which I mean, loosely, ideas that were either dreamt up in India, or which came into their own in the hands and minds of Indians. I use the word 'idea' loosely, too: Many of the things listed here might be seen better as traits or perceptions. In any case, all 70—the number represents our years of independence—are thoroughly Indian notions. They are offered as a jumble, in no particular order, for the idea of a jumble is the most Indian idea of all.
1 MILK
In no other country is there such an obsession with milk as the font of all goodness, as an almost spiritual food.
2 SIR
The most-overused and important word in India, used at the end of every sentence when addressing someone higher up in the food-chain.
3 ALCOHOL WEIRDNESS
Booze brings out the worst in Indians, who divide into two camps: those who can't handle it, and those who want to ban it.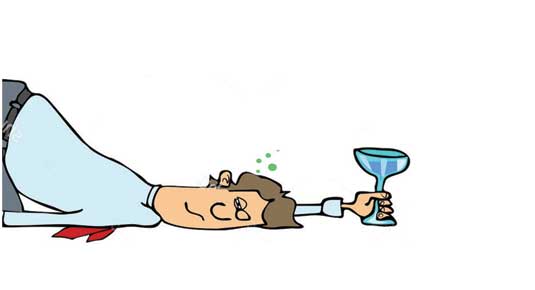 4 SUBALTERN STUDIES
The Gramscian love-child of Indian academia's affair with the Left. Forget the rajas; bring on the masses.
5 PRINT NEWSPAPERS
Delightfully out of sync with the rest of the world, India adores newspapers even as they die out elsewhere.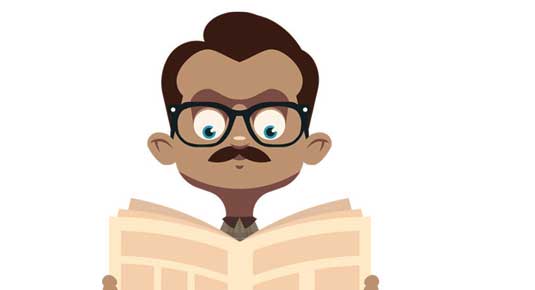 6 PUNJABIFICATION
Proof that something can be aspirational as well as the lowest common denominator. Balle-balle needs no translation.
7 THE FEMALE MIDRIFF
Forget legs, which ladies in India reveal at their peril. A woman's midriff is our own idea of publicly bareable flesh.
8 ARNAB
Mr Goswami is both man and metaphor, standing for the coarseness of public discourse, sheer Indian din, and cacophonic self-righteousness.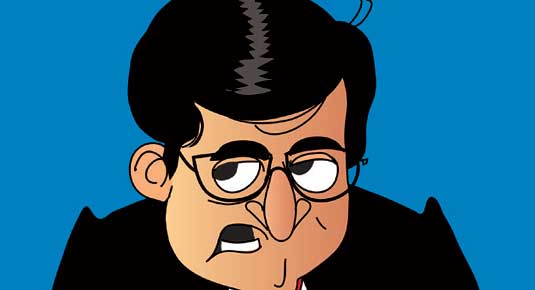 9 SECULAR(ISM)
Neither European laicism, nor American separation from state, but an unwieldy embrace of all religions. Spelled 'sickular' by the hard Right.
10 THE DIASPORA
No country watches its people abroad as closely as Indians do, with minor desi foreign achievements making vivid (even risible) headlines.
11 SPIN BOWLING
The notion that bowlers must bowl spin and little else is India's perverse contribution to cricket. The pace is changing, but the turn lingers.
12 HINGLISH
Most young urban north Indians speak neither English nor Hindi, but a grotesque hybrid language with Hindi verbs and English nouns.
13 AFSPA
A law that protects soldiers from prosecution for any violence committed while on duty. Great for rogue recruits, bad for Indian citizens.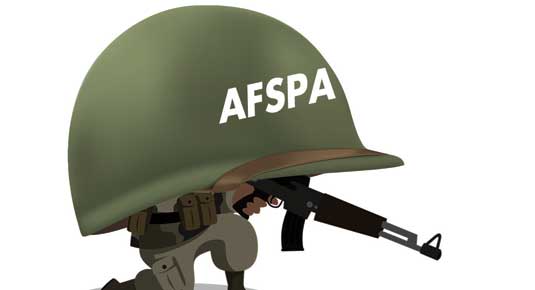 14 FAIR AND LOVELY
More than just skin-lightening cream: a multi-crore business that plays on India's complexion-complex. (Stop endorsing it, Shah Rukh!)
15 MODERATE ISLAM
Not an empty boast in this era of terror: India's Muslims have repeatedly rejected the lure of jihad. You can't say the same for Belgium.
16 NONALIGNMENT
A Nehruvian nostrum that dominated foreign policy for decades. It's now on the wane, with India's welcome embrace of the US.
17 JUGAAD
That 'can do' attitude, both positive and negative, that allows Indians to work around obstacles while also breeding mediocrity.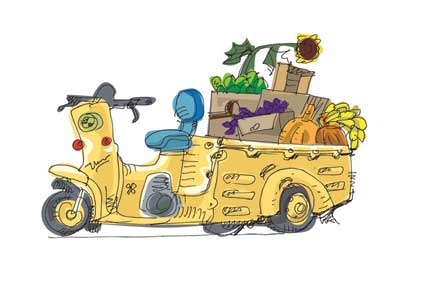 18 THE INDIAN CONSTITUTION
An instrument of egalitarian aspirations, it has changed what is moral in an ancient, often intolerant, civilisation.
19 EGGETARIANS
In a land of famously fastidious eaters, you need a word for those who don't eat meat but will 'take eggs' (as they say in Chennai). Voila!
20 A NATIONAL BUTTER
Is there anywhere else in the world where a single brand of butter has such a priceless sense of humour, and is eaten in every home?
21 DEIFICATION
Elevating mere mortals to God-like status is an Indian art form. Cricketers, matinee idols, politicians, they're all in the pantheon.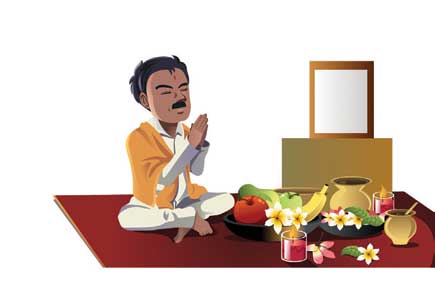 22 THE NEHRU JACKET
A male garment, and very elegant, too. But also a symbol of sartorial egalitarianism, besides being friendly to men with paunches.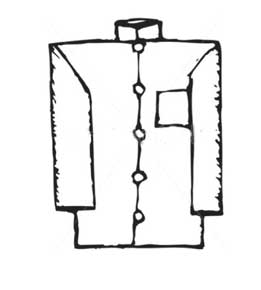 23 NORMS OF BEAUTY
Resistant to the West in this sphere, at least, India has an alternative, dignified and incontrovertible notion of female elegance.
24 ENGLISH
A language that came with colonial masters has gone fully native. Many speak it badly, and many well, but all Indians clamour to speak it.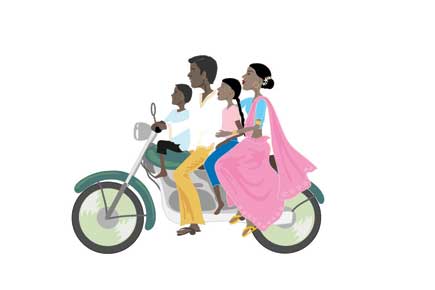 25 THE UN-CHINA
India gives the world a democratic, often enlightened counterbalance to the great, bellicose, paranoid power to the east.
26 FAMILY UBER ALLES
One of the few salient respects in which modern India has not broken with its millennial past. The downside? No privacy at home!
27 AVERSION
Or 'chhi-chhi' in any number of Indian languages. Can't eat this. Can't touch that. Can't touch her. Can't drink that. India, the land of can't.
28 MONSOON
A season of rain, but also an inspiration, an economic indicator, a time to rejoice, a period of poetry and, sometimes, tragedy.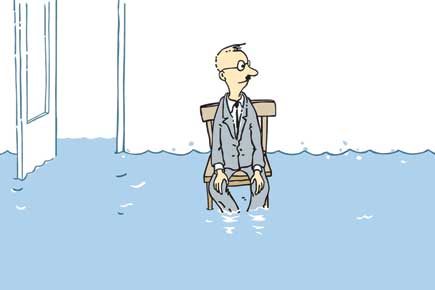 29 NICKNAMES
Aparajita is 'Bulbul', Amarendra is 'Tinoo', Patanjali is 'Tunku', and Sourav is 'Maharaj'…
30 SYCOPHANCY
The bastard child of India's obsession with respect and hierarchy, pronounced, appropriately, 'psycho-fancy' in the desi manner.
31 LETTER-WRITING GUIDES
Where else will a shelf at a bookstore have multiple paperbacks teaching you how to apply for jobs, condole a death, woo a girl?
32 COW TERRORISM
People kill other people the world over for a variety of reasons. Only in India they kill other people for 'disrespecting' Mother Cow.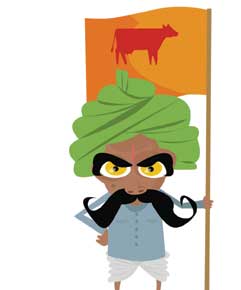 33 RESERVATION
Not for restaurant tables or train seats, but for entire castes—at colleges, government jobs, teachers' posts. Merit is a mute bystander.
34 MATRIMONIAL ADS
The place where every single Indian prejudice—caste, colour, region, religion, education—reaches its pithy, 25-word climax.
35 POSTCOLONIAL POISE
India shows the world exactly the right balance of appreciation and criticism of erstwhile imperial rulers. Britishers zindabad.
36 PATERNALISM
A defining feature of the Indian state-citizen relationship is the 'mai baap' connection to 'sarkar'.
37 KARMIC ACCEPTANCE
…of everything that isn't rosy. Poverty. Disease. A loss at sports. Corruption. Inefficiency. A low growth rate.
38 DOMESTIC SERVANTS
In no other country do so many do so much for so little reward, under job conditions that would be illegal anywhere in the West.
39 POLITICS, A FAMILY BUSINESS
The US has its Kennedys, Argentina its Kirchners, but in India, every single political family is also a political dynasty.
40 ANTI-AMERICANISM
A still-fashionable posture among India's urban elite, even as they hanker after visas, Green Cards, and US colleges for their kids.
41 GODMEN
Nothing highlights India's tension with modernity more than its insane babas. Meet Love Charger Baba. Frozen Baba. Knotted-penis baba.
42 RACISM
Indians are the first to cry racism when they travel abroad. But their treatment of Africans and northeastern fellow-citizens is shocking.
43 RESPECT FOR ANIMAL LIFE
An age-old practice in a land teeming with humans and other fauna, one that other nations would do well to emulate.
44 CONTEMPT FOR HUMAN LIFE
In no other land does man treat his fellow man quite as callously as he does in India.
45 WORD-WORSHIP
'Likh ke le lo', 'take it in writing'. India reveres literacy, even as its institutions withhold it from so many.
46 OPTIMISM
A peculiar trait in a land with so much objective hopelessness, but its presence is undeniable. Economic reform has heightened India's idealism.
47 HINDUTVA
A source of pride to some, a source of fear to many more, it sits uneasily with democracy, the Constitution, modernity, and secularism.
48 BATTING
Another idea embedded in India's alternate religion, Cricket: that it is a game played only by those who wield the willow. Bowlers are low-class.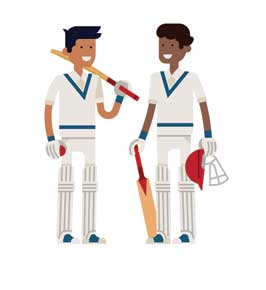 49 AUNTY, UNCLE
The reflexive honorific for anyone a few years older than you. A mode of address that keeps India civil. (It's Sudha Aunty, not Aunty Sudha.)
50 DALIT POWER
India's equivalent of Black Power in the US, the difference being that a lower-caste majority is emancipating itself from a high-caste minority.
51 APOLITICAL ARMY
The Indian Army is the country's most beloved institution because (a) it beats Pakistan at war; and (b) it stays out of Indian politics.
52 KASHMIRI EXCEPTIONALISM
India's 'atoot ang' (unseverable limb) has a sweet constitutional deal. It's also the only state where political protestors are shot.
53 KHADI
The woven symbol of pre-independence self-sufficiency has morphed into an unwearable fabric sold only by government outlets.
54 ADJUST
Don't have a ticket for the train you want? Worry not! Just clamber aboard the bogey you desire and ask passengers with tickets to 'adjust'.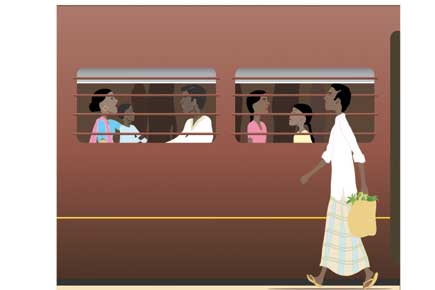 55 RAPE
A crime, not an idea. But it is associated with modern India with such horrible intimacy that the country has cause to hang its head in shame.
56 YOGA
Now that everyone does it the world over, India has woken up to its allure—and its propaganda value. Dude, there's even a World Yoga Day.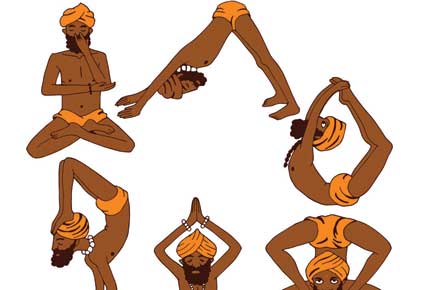 57 BOLLYWOOD
This is the rollicking, un-preachy anti-yoga, and India's other great Soft Power export. (What's 'Tera kya hoga, Kaaliya' in Swahili?)
58 THE LOTA
The world divides into coffee-or-tea, rice-or-bread, wine-or-beer, pants-or-sarongs, toilet paper-or-lota. India is Ground Zero for the 'lota'.
59 WHEELCHAIRS IN AIRPORTS
Next time you fly, especially abroad, count the number of able-bodied Indians you see in wheelchairs. Desi ingenuity.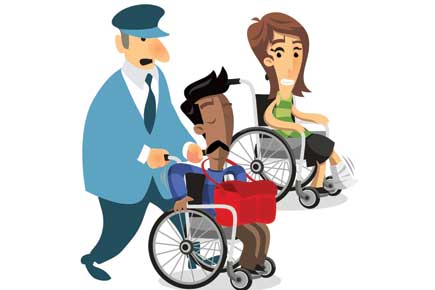 60 RAJINIKANTH
The indestructible hero who can do no wrong is embedded in Indian mythology. Our Tamil 'selvan' takes that notion to the next level.
61 SARKARI NAUKRI
Even after reforms in the private sector, we revere a government job. You're paid to do little, forever. Nice work if you can get it.
62 SENSITIVITIES
India has many 'communities', every one with a sensitivity. Offend one and your book is banned, your movie censored. Mind it!
63 FACEBOOK
Okay, it was invented in America by that chap who's Modi's buddy. But nobody spends more time on it than an Indian mother or grandma.
64 HOCKEY
A beautiful game, poetry on grass. And then those dastardly Westerners took away the grass. But we still dribble like Dhyan Chand.
65 INDIAN FOOD
The finest in the world, and, by God, we'll eat it wherever we are, even if it kills us. ("Ma, did you pack the achaar?")
66 STRATEGIC EQUANIMITY
How many countries do you know that have not one, but two, horrible neighbours? India is a paradigm of poise, pacific to a fault.
67 THE BACK-OFFICE
Crude leftists call them 'cyber coolies', but India's call centres were the engine-room of an economic revolution. "Hello, I'm Ethan."
68 MAOISM
China doesn't believe in it. Mugabe doesn't believe in it. Heck, even Mao's own family probably abhors it. But it's alive and kicking in India.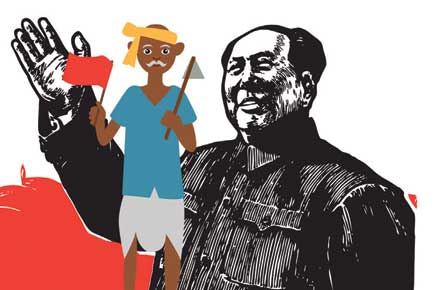 69 COSMIC SMUGNESS
Nothing anywhere, at any time, in any form, has not already been invented in India—about 4,000 years ago.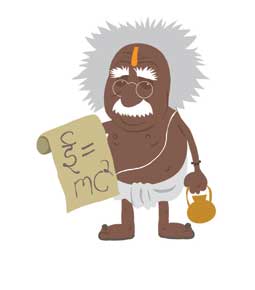 70 RELENTLESSNESS
The UN Security Council. The Nuclear Suppliers Group. Winning a Test series in Australia. We'll get there. Some day. Jai Hind.

Tunku Varadarajan is a fellow at New York University Law School's Classical Liberal Institute