PLIANT POLITICAL PUNDITRY is a work in progress. When the ballots were counted in December 2018 for the elections to the Assemblies of three crucial Hindi-belt states, there was euphoria in the ranks of Congress and the rest of the anti-Modi platoon. Justifiably so, it appeared. The Bharatiya Janata Party (BJP) had only eked out a narrow victory in Prime Minister Narendra Modi's home state of Gujarat earlier in December 2017. And in the heartland states in 2018, rural seats, considered the true reflection of voter sentiment, deserted the ruling party at the Centre resoundingly, despite Modi's personal popularity. BJP could notch up only around 61 seats from the rural parts of Rajasthan compared to the 141 it had won in 2013, for instance. Nor did BJP manage to win Chhattisgarh and Madhya Pradesh (MP), two states where rural regions weighed in against the government.
Predictably, pundits waved red flags on the performance of Modi and BJP for the upcoming General Election of 2019. Rural India was rejecting them, they argued. Not prioritising rural India's issues of core concern would cost BJP and its biggest icon, Narendra Modi, dearly—that was the prognosis from the echo chambers of anti-Modiism.
Rahul Gandhi was promptly invested with incredible poll-winning powers, with little reference to regional leaders who had clinched Congress victories and paved the way for new party chief ministers in all three states. Some commentaries saw the beginning of the end of the Modi era.
Then came 2019 and Narendra Modi's return to power, once again on the twin issues of nationalism and his government's performance. During the counting phase, it was soon clear that Modi and BJP were headed for a landslide and—defying expectations that the party would be forced to form a coalition with smaller partners—were way ahead in seats beyond the 272 needed for a Lok Sabha majority. Congress, led by Rahul Gandhi, could not even retain Amethi in Uttar Pradesh (UP), considered a Gandhi family bastion. It managed just over 50 seats in total, leading later to a controversy whether it was in a position to claim the official title of opposition in Parliament. The pundits, expectedly, had vanished without a trace. Until now.
Almost four years on, with another set of key state elections round the corner, it is that pre-2019 punditry all over again. Despite an older Rahul Gandhi—divested of power, at least officially, with loyalist Mallikarjun Kharge helming Congress—hitting the ground running (literally) in four southern states, sprinting with kids and hugging senior citizens and babies, this much is clear: it is going to be far more difficult to shore up Congress' prospects as a viable challenger to Modi and BJP. Even the most simpleminded voter understands that. In its stead, a substitute has emerged for Modi's critics in the form of Arvind Kejriwal's Aam Aadmi Party (AAP). Packaged as 'Hindutva Lite', AAP is being projected by sections of the media and pundits as set to capture the hearts and minds of even disillusioned Hindu voters of BJP, apart from providing a 'soft Hindutva' option to those outside that group.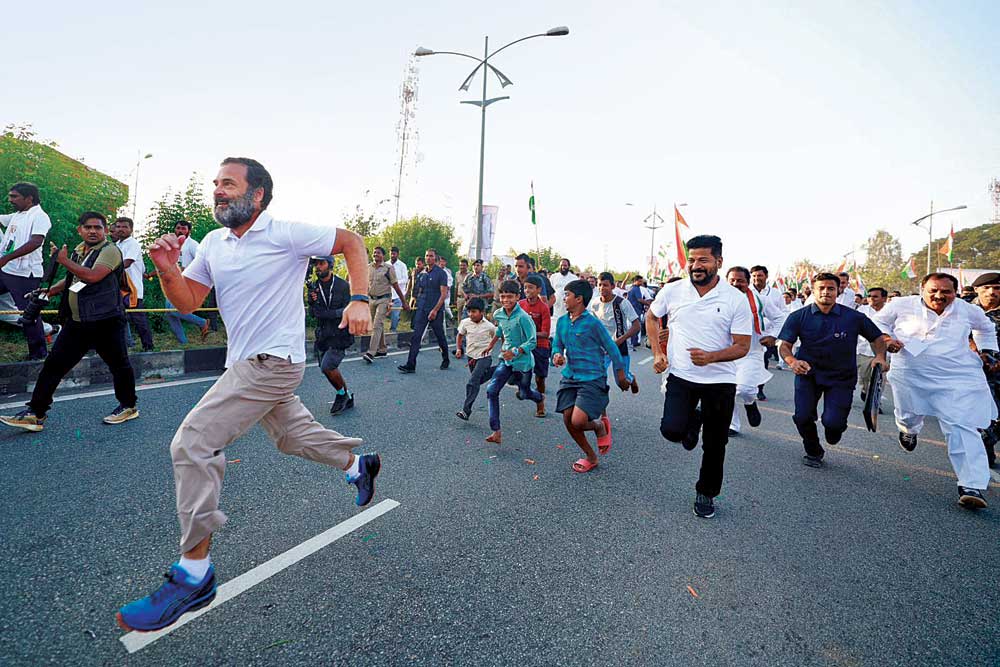 Kejriwal's party is being showcased as a David to BJP's Goliath, and on its own turf. AAP has begun to invest a significant part of its populist firepower and political time in Gujarat to, at the very least, oust a tired Congress from its hollow position as the opposition to Modi and BJP. AAP is being projected as being in the race in Himachal Pradesh where BJP returned to power in 2017 with 44 seats. But Congress considers itself the real challenger to BJP in Shimla, and is attempting to leverage the disillusionment among state government employees, promising to return to the Old Pension Scheme (OPS), besides tapping into the grievances of the apple growers, to project itself as the harbinger of change.
The optimism of this partisan commentary trumps logic and fact-based analysis, as was the case in 2019 when little attention was paid to details. In Gujarat at the time, BJP actually polled 50 per cent of the popular vote although this did not reflect in the number of seats thanks to the configuration that emerged among several sections. For analysts to have a more precise understanding of Modi's entrenched popularity in his home state, it was necessary for the Lok Sabha polls of 2019 to take place, in which it blanked out Congress. The hard numbers and the voting patterns showed that in Rajasthan BJP had put up a better than expected fight for the Assembly. BJP's defeat was also not that surprising because it was in keeping with the rotational pattern whereby BJP and Congress alternated in power. In MP, BJP had more support in terms of votes and was marginally ahead of Congress.
Despite Rahul Gandhi hitting the ground running in four southern states, this much is clear: it is going to be far more difficult to shore up Congress' prospects as a challenger to Modi and BJP. Thus, a substitute has emerged for Modi's critics in Arvind Kejriwal's AAP, packaged as 'Hindutva lite'
These Assembly polls were conducted in an atmosphere hardly conducive to BJP's prospects. The campaign of false allegations about the Rafale fighter jets had not been punctured yet; the crucial Ram Mandir verdict was still awaited; and in MP, BJP took a beating from a combination of factors like the death of farmers in Mandsaur, a controversy triggered by the falsehood that BJP was planning to do away with reservations. In Gujarat, issues such as asking fishermen to switch from kerosene to diesel on fishing boats cost the party an entire belt of seats, thanks to its inability to swiftly create a positive awareness among voters in its favour.
Those who otherwise rooted for detail and nuance, however, quickly jumped to the conclusion that Modi's defeat was inevitable in 2019. There is every attempt to drum up a similar kind of optimism this time. The tenor, though, is toned down, with projections of a good tally for the 'spunky' challenger AAP in Gujarat—to make up for Congress' lack of energy—and a hung Assembly in Himachal where the outcome is decided by a margin of less than a lakh of votes. In the absence of sound analysis based on facts, whatever gets in the way of wishful thinking is usually the first casualty.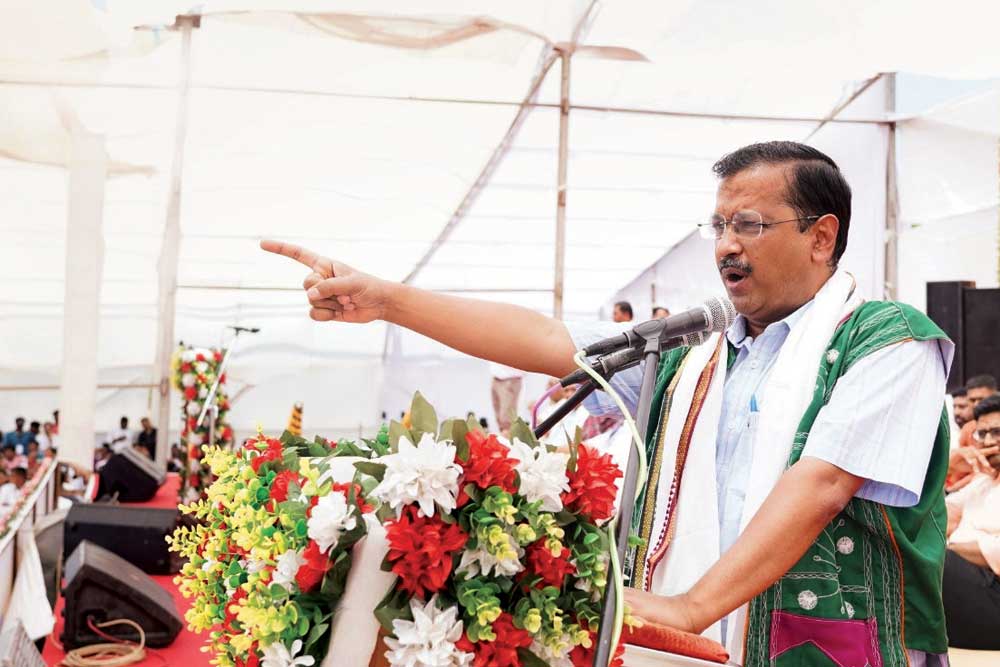 As earlier, key issues that had to be factored in while gauging Modi's popularity have been jettisoned. What is being ignored is the fact that Modi is now bigger than he was in 2019. He looms larger for various reasons. First, Congress and other challengers, including the ever-hopeful Chandrababu Naidu or Sharad Pawar, look much diminished. The self-goals among the disunited opposition and Modi-baiters have peaked compared to 2019. Second, the constituency of Hindutva has grown significantly. Third, the influence of social media, which helps break the monopoly of secularists and Nehruvians on news dissemination, has been on the rise and is getting bigger. Fourth, the rebuilding of the Ram Mandir—expected to be opened to the public by the end of next year—and the politico-religious buzz around the renovation of the Kedarnath and Mahakal temples have turned the halting steps towards a Hindu assertion into a clear declaration of the regime's intent as well as the heightened audience receptivity for the message.
THERE ARE PERSISTING concerns on the economic side of things in a post-pandemic period that is witnessing a prolonged war between Russia and Ukraine which is impacting global commodity trade and prices significantly. But there are also the green shoots of recovery. Inflation persists but is far less a concern when compared to other developing countries. That is not something lost on a people more exposed than ever before to developments on the global stage. Unemployment remains a challenge, but what has also changed is the way the Modi government has been trying to counter the perception that joblessness has increased on his watch. It has done this by flagging a surge in Employees Provident Fund Organisation (EPFO) enrolments, new opportunities in the gig economy, and also lately the accelerated recruitment for different government agencies and departments and even the armed forces, focusing on providing employment through novel schemes like Agniveer to counter joblessness.
Never has the world experienced three back-to-back economic shocks: Covid-19 with its origins in Wuhan, China; the Russia-Ukraine conflict that has worsened an already bad situation for global supply chains; and an aggressive tightening of interest rates by the US Federal Reserve, causing a flight of capital from the rest of the world. India has not remained immune from the devastation of this triple whammy that has roiled the world. Its strategy has largely centred round mitigation.
So, whether it was the spurt in inflation to a five-year high of 7 per cent (in Sri Lanka, retail inflation is at 70 per cent), deceleration in growth or job losses (triggered by the nearly six-month-long lockdown of the Indian economy), the playbook has largely focused on reducing the pain—with most attention paid to the bottom of the pyramid.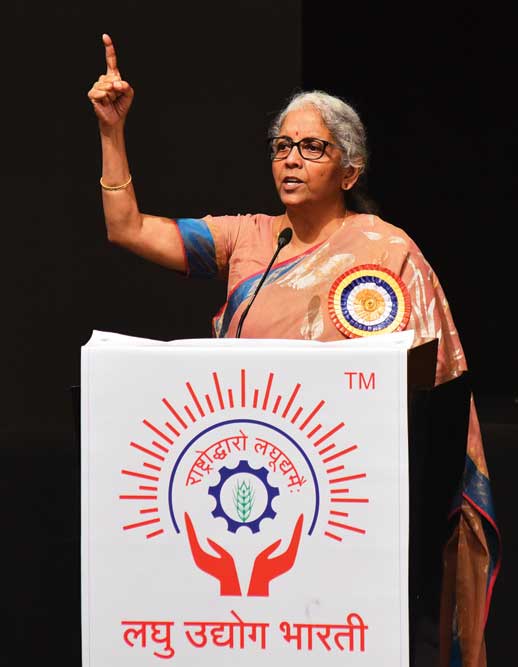 For India, inflation management was complicated as it differed from what was needed to ensure higher growth, keeping interest rates low. For some time, roughly between January and June 2022, it seemed that these goals were so divergent as to make any coherent policy mix impossible. But that, too, was done by careful coordination between the Reserve Bank of India (RBI) and the government. In the first half of the year, RBI kept interest rates unchanged from the Covid period so as to give micro, small and medium enterprises (MSMEs) and other borrowers enough space to continue their activities. When RBI began to tighten its interest rates in May, within weeks Union Finance Minister Nirmala Sitharaman announced a slew of measures to cool prices by lowering import duties on a host of raw materials and intermediate goods. Import duty on anthracite/PCI was brought down from 2.5 per cent to zero. Import duty on coking coal was reduced to zero from 5 per cent and that on ferronickel to zero from 2.5 per cent. These steps were meant to help reduce the high prices of steel that were affecting a number of industries. Similarly, the finance minister announced duty-free import of 20 lakh tonnes of crude soybean oil and crude sunflower seed oil. This helped reduce the cost of edible oils that had shot up dramatically due to external supply constraints.
Inflation management remains a complicated exercise as most inflation in India is now 'imported' due to factors beyond its control: the war in Ukraine, the global shakeup in supply chains in the wake of Covid and, finally, China's erratic behaviour.
During the pandemic, the initial accent was on saving lives. Subsequently, it pivoted to livelihood. It was in this period that the Modi government rolled out what is the world's largest food relief programme—supplying free foodgrains to 800 million people.
The constituency of Hindutva has grown significantly. The rebuilding of the Ram Mandir and the buzz around the renovation of the Kedarnath and Mahakal temples have turned the halting steps towards a Hindu assertion into a clear declaration of the regime's intent
Along with macroeconomic management, the Modi government took care to ensure that hundreds of millions of Indians did not suffer any hardship in accessing food during the pandemic. The PM Garib Kalyan Yojana (PMGKY), and especially its food component, was designed to that end. It was launched in March 2020 and has been continuously extended since. Currently, the programme is in its seventh iteration and will continue till December. Under the first six phases, a subsidy of ₹3.45 lakh crore has been used to supply foodgrain of 5 kg per person per month. In the seventh phase, 122 lakh metric tonnes of foodgrain will be distributed, entailing a further subsidy of nearly ₹45,000 crore. PMGKY is one reason India did not experience the stressful situations seen across the world during and after the pandemic. India's resilient food procurement and distribution system stood it in good stead during this difficult period.
When the Digital India programme was launched in 2015, India was known as an IT powerhouse but most of the work in India's IT and ITES sectors was export-oriented. Domestically, there was an acute shortage of digital infrastructure, especially in rural areas. At that time, the emphasis was on high-speed internet networks to ensure connectivity in rural areas. It was scarcely imaginable that India's digital economy could generate work and revenue. This was barely seven years ago.
In these years, estimates of 'digital output' have been revised upwards drastically, almost every year. In 2018, it was estimated that India's digital economy would be around $435 billion by 2025. Even early this year, it was estimated to be around $800 billion by 2030. But when Modi addressed the BRICS Business Forum earlier this year, he hinted that the sector had a potential of $2.5 trillion. In his address, Modi said, "There are more than 100 unicorns in over 70,000 startups in India, and their number continues to grow… The value of the Indian digital economy will reach $1 trillion by 2025."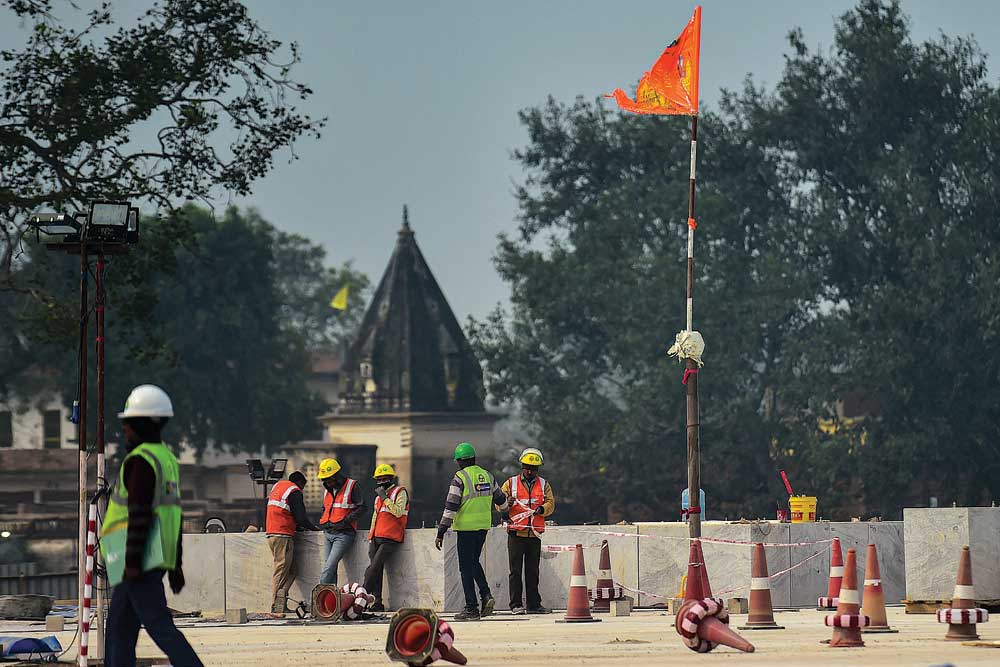 A key ingredient of the digital economy ecosystem in the country is the Open Network for Digital Commerce (ONDC) launched on December 31, 2021. ONDC is India's tool to network and bring millions of Indian businesses on an e-commerce ecosystem. It is not a single platform but an entire ecosystem. This was necessitated as small Indian businesses and retailers were at the mercy of e-commerce giants like Amazon and Flipkart.
The battle to revive the economy was led by the Union government, advancing its spending on projects—infrastructure—requiring heavy capital. The intent was to create a multiplier effect that would crowd-in private investment. Alongside, efforts were stepped up to improve the plumbing in the economy, especially in improving the ease of doing business. The biggest beneficiary has been the new economy and emerging sectors like space, aviation and telecom. So far, the mitigation strategy seems to have worked. India today is a lighthouse for the world economy—projected to record the highest growth in the next few years.
On the global stage, India has managed to use diplomacy as a means to protect its economic and geopolitical interests even when batting aggressively for the cessation of hostilities between Ukraine and Russia. In managing this delicate balance despite pressure to take the side of the US and NATO against Russia, and in voting strategically at United Nations (UN) forums, India has actually earned the respect of both the US and the UK in the new emerging economic order and market realities of the world. Under Modi, India has clinched mutual cooperation with both the US and Russia in the ongoing conflict to work for its own regional and global interests.
Overall, the situation today is working far better for Modi and BJP than it did in the build-up to 2019. Back then, the challenge was exaggerated for partisan reasons. Now, BJP's position has improved noticeably, chiefly because of the government's swift response to challenges, apart from the inherent weaknesses of a disparate opposition camp. One thing that needs to be reiterated is that national elections are, indeed, a different ballgame than state elections as the results in MP, Rajasthan, Chhattisgarh and West Bengal proved. But BJP is geared up to turn the coming state elections into a Modi referendum, confident that it stands a good chance of reaping the best electoral and political harvest by doing this. The image industry is working overtime to conjure up an impression of a situation pregnant with all kinds of possibilities, but it recalls the desperate game played by Modi-baiters before 2019. In that situation too, larger conclusions were drawn based on a scaffold that did not rest on facts and at the cost of the rigor required to make such predictions. In 2019, there was at least some basis for their optimism but as things stand right now, the case for Modi's critics drawing euphoric scenarios for his rivals is weak. That ship has long sailed.

PR Ramesh is Managing Editor of Open