LAST YEAR, WHEN IT BECAME EVIDENT THAT HER FIRST job would come with a mandatory six-month-long training period in a distant city in China, Annem Jyothi decided she wanted to get married soon. The 22-year-old software engineer from a small town in Andhra Pradesh had found employment with the China-headquartered company China Star Optoelectronics Technology (CSOT). An engagement with her beau was quickly organised. And two months later in August, when she was flying to commence her training, a wedding date for the following year immediately after she would return in February had already been pencilled in.
Jyothi was flying to Wuhan.
For the next few months, as the couple struck off the days to their wedding, Jyothi would describe to her fiancé over the phone her experiences in this new country. She wasn't the only Indian undergoing training. Just like her, there were over 50 Indians roughly in the same age group belonging to different parts of the country who had been picked. "It was a new place for her and it was a new experience," her fiancé Amarnath Reddy, a chartered accountant in Andhra Pradesh says.
Earlier this month, when two Air India flights evacuated 647 Indians from Wuhan, many of them CSOT employees who were undergoing training in the city where the new coronavirus first emerged and which has now for some time been under complete lockdown, Jyothi was on neither flight. She was found to have developed a marginally high body temperature (Reddy claims it was 37.5 degrees Celsius, just about half-a-degree higher than what is considered the normal body temperature) on the eve of the first flight. It could have been just a common cold, but Chinese authorities weren't willing to take a risk. She was told she could board the next evacuation flight the following day, but Reddy claims she wasn't permitted to.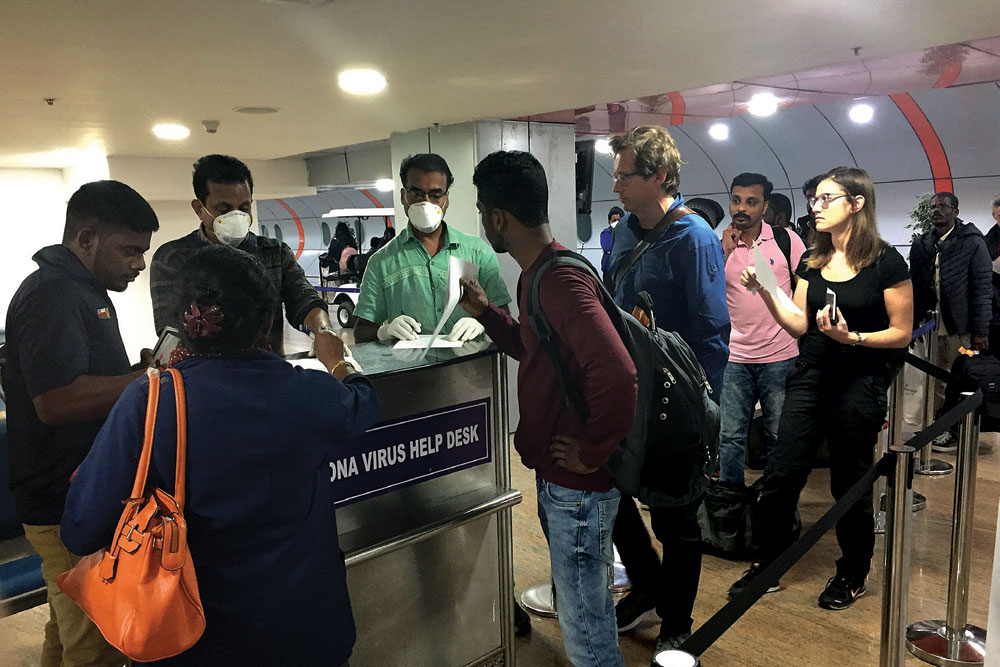 Jyothi returned to her dormitory, now entirely empty, in a building consisting of some 60 floors. All her colleagues had been evacuated, except one, a male colleague who was being put up in a dormitory for men elsewhere. She now spends all her time cooped up in her dormitory, too scared to venture outside the building lest she contract the virus, her meals arranged by her employer left outside the door of her dormitory.
"She has no fever now. But she's very scared," Reddy says. "She calls me whenever she finds [mobile] signal. And I keep telling her we are talking to [government] officials and ministers, that we will get her back, but nothing's happening."
For the last few days, Reddy, along with Jyothi's mother Prameela, has camped himself in New Delhi, visiting bureaucrats and ministers. They have been told, Reddy says, that China has not responded to Indian requests to either allow Jyothi to be evacuated or to have her transferred to some other city where there is less infection.
"Her situation is really bad," Reddy says. "She is right in the centre of the virus [outbreak]. No one comes to check on her; it's not like anyone has done tests on her [to confirm if she is infected]. She's in a panic. Every day, I can sense it, her mental state is getting worse."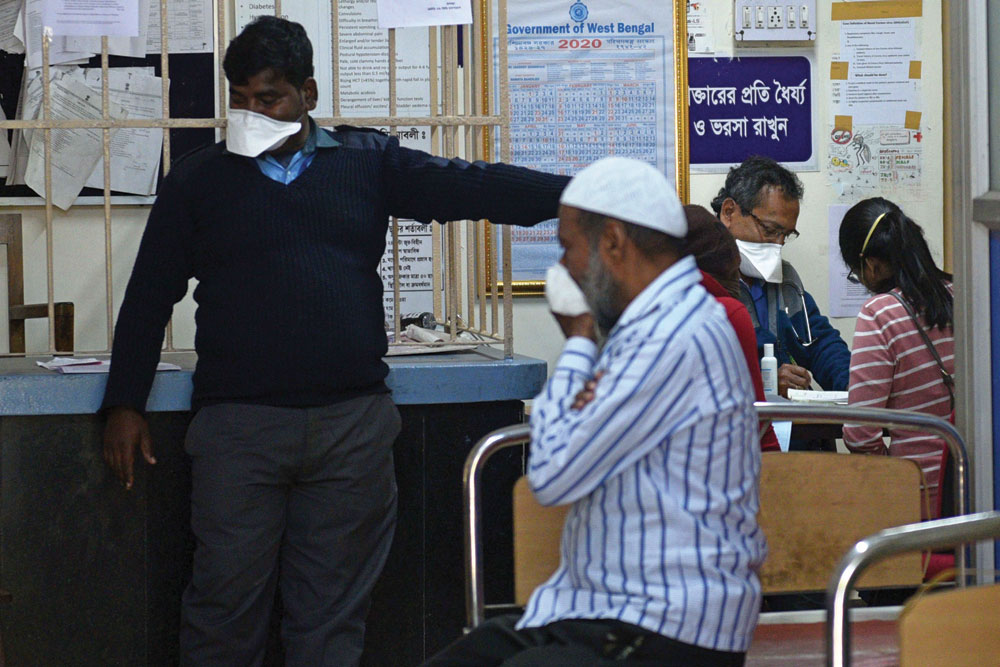 There is panic now over the outbreak across the world. As of February 13th, about 60,000 people had been confirmed infected, more than 1,300 had died, far exceeding the death toll during the severe acute respiratory syndrome (SARS) epidemic in 2003. These numbers are a huge increase from early January when it appeared that there were no more than 40 cases, mostly from specific areas in China. Cases have now been found across the world, from people who travelled to some of the hotspots of the outbreak to those who have never been to China. Some new outlets have even reported how people have got infected because they were exposed to the virus through design flaws in a Hong Kong highrise's sanitation pipe system.
There is still a lot we do not know about the virus—now named by the World Health Organization (WHO) as COVID-19—from what all its symptoms include to how exactly it is spreading.
A few days ago, the head of WHO said recent cases of coronavirus patients, who had never visited China, could be the "tip of the iceberg". And some public health epidemiologists, like Gabriel Leung, the chair of public health medicine at Hong Kong University, have suggested that the coronavirus epidemic could spread to about two-thirds of the world's population if not controlled.
India has responded by conducting mass screenings of travellers at various entry points to the country and putting suspicious cases either in isolation at home or quarantining them in designated hospitals. Currently, all visas to Chinese nationals are suspended; even other foreigners who visited China on or after January 15th are barred.
PUBLIC HEALTH officials in Kerala—where all three of India's infected cases till date were reported—responded by issuing a 'state calamity' status. Some 40,000 workers from the state's vaunted public health system were reported to have been pressed on to counter the virus' spread. As of February 10th, 3,367 suspicious cases were identified and placed under surveillance, of which the vast majority are under home quarantine and around 31 admitted in the isolation wards of hospitals. The state has set up counselling centres, appointed 215 professional counsellors and nearly 3,000 tele-counsellors to provide psychological support for people under quarantine. Every individual under quarantine is currently being contacted over the phone and sent motivating messages through WhatsApp. Even misinformation campaigns online are being checked, resulting so far in at least the arrest of five individuals who posted false content on the virus on social media.
"There is nothing to fear really," says Dr Pradip Awate, the state surveillance officer in Maharashtra, which like Kerala has kept a vast number of people under surveillance. "Our steps [screening of travellers and quarantining of suspect cases] have been working very well. We do thermal screenings at airports to check for spikes in temperature and then we treat suspicious cases symptomatically." According to him, the state went into an overdrive from mid-January, actively screening travellers at airports (so far over 25,000 individuals have been screened). There was a bit of worry, he says, when, of the 167 people they had been tracking because they had travelled to coronavirus-affected regions, 39 began developing symptoms. This included two individuals who had been in contact with two of the people who had tested positive in Kerala. Thirty-six of these individuals have now tested negative and been discharged from hospitals, while the results of the rest are awaited.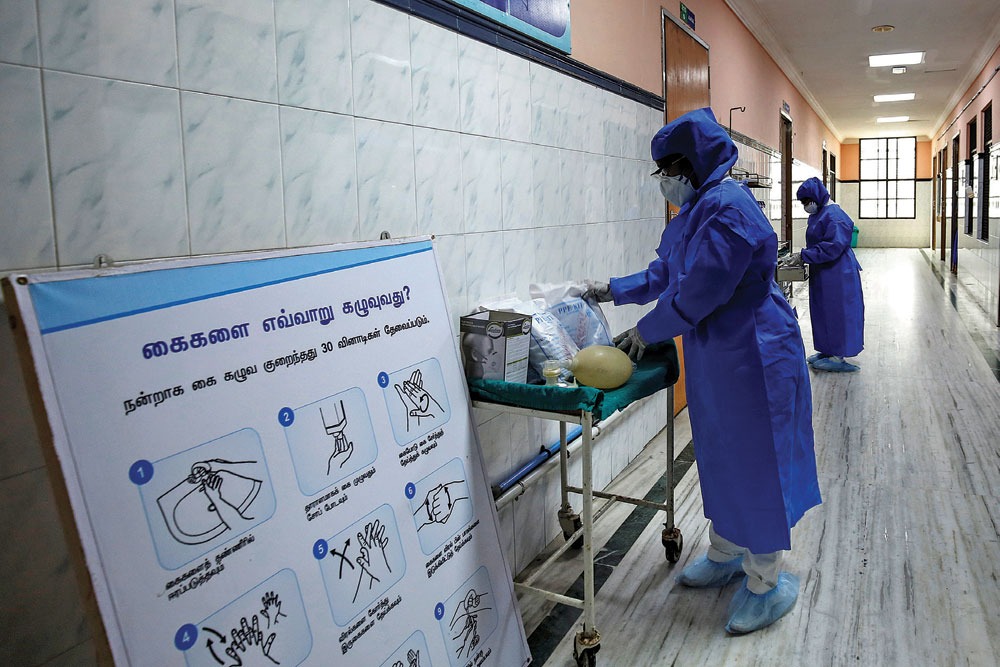 In Kerala, too, believing that it has managed to arrest the spread of the epidemic, the state has now withdrawn the 'state calamity' status. According to KK Shylaja, the state's health minister, a comprehensive action plan, timely and early intervention and dedicated team work—as witnessed last year during the state's much-praised efforts to control the outbreak of the Nipah virus—have ensured that the virus did not spread in the state.
According to officials, of the three individuals pursuing medicine in Wuhan and quarantined after they tested positive in the state, two have recovered and declared free of the virus. However, both are still under observation in the hospital. The condition of the third individual, a resident of Kanajangad in Kasargod district, is also believed to be stable.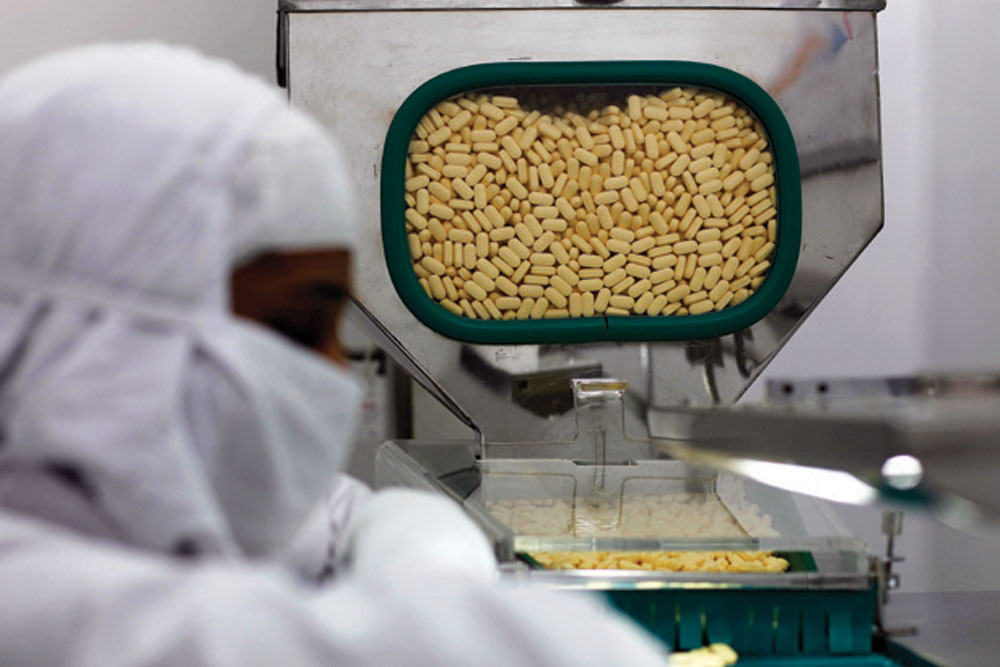 A lot of the action to check the virus' spread is currently centred at the National Institute of Virology (NIV) in Pune, the apex laboratory where most of the tests for the virus are being conducted. Dr Priya Abraham, the head of NIV, declined to comment when contacted. But according to an earlier interview to a newspaper, she claimed that health authorities had begun to prepare for a likely outbreak as far back as mid-December, when the virus had not yet come to global attention, creating an outbreak response team of Indian Council of Medical Research (ICMR)-NIV doctors trained in community health and ordering essential primers, probes and controls from Hong Kong and Berlin, where labs to test for the new coronavirus were first set up, which would be essential to conduct tests in India. According to an ICMR spokesperson, apart from NIV, 14 other centres across the country are conducting these tests. So far, the spokesperson says, over 1,500 tests have been conducted.
China is the dominant source for India's pharma needs. Many vital drugs and raw materials to manufacture drugs come from China
"It's a very good sign. Even the reporting of just three positive cases," Awate says. "It means we have so far been able to contain the virus' spread."
But how effective have these steps really been? Given the large population, abysmal public healthcare and poor infection control in the country, is it really possible to not let the virus slip in? How effective is the screening of travellers? It is claimed that those who may be infected with the coronavirus could have an asymptomatic phase where they may have no fever or exhibit any other symptom, yet be capable of passing on the virus. Could such a person not just slip through an airport screening or, in the case of a fever, just pop an antibiotic to suppress it?
"Screenings are mostly pointless. Governments are doing them because they must be seen as doing something," says Ramanan Laxminarayan, Director of the Center for Disease Dynamics, Economics and Policy in Washington DC. He points to the news of the exteriors of packages being screened to see if they contain the virus to explain how ridiculous it is. According to him, there is no way the Government can prepare itself to respond specifically to this virus if it doesn't already have in place response systems for all types of viruses. "Let me go on record to say that there is really nothing the Indian Government can do if an outbreak was to happen," he says. "You need good infection control… If you are putting five people on a single [hospital] bed, it's [checking of the spread] not going to happen."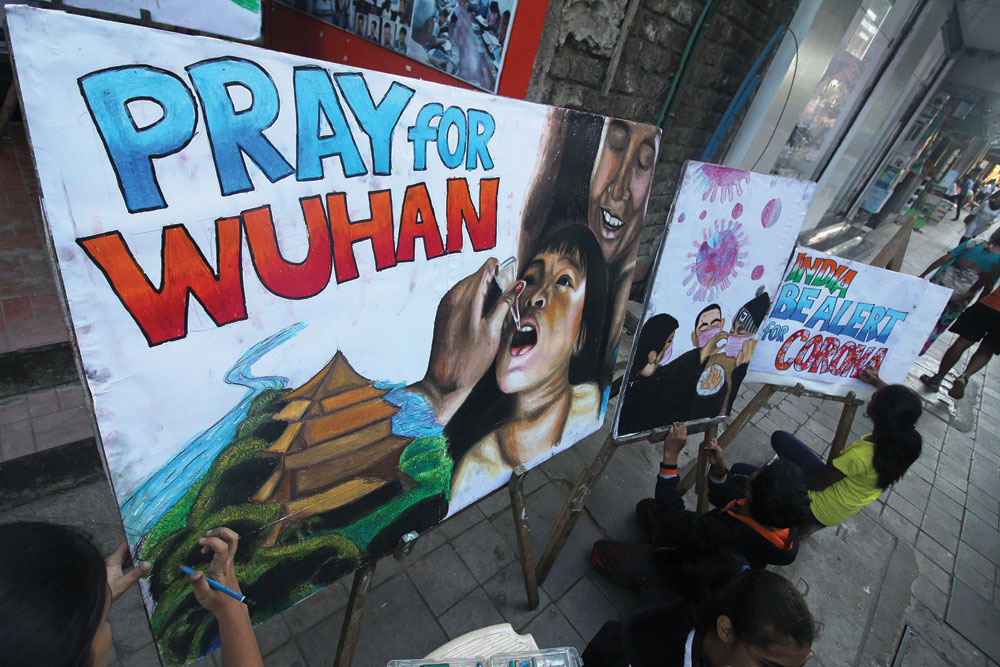 Much of the fear of this virus, according to him, is blown out of proportion. More people die from measles, diarrhoea or antibiotic resistance in India, he says, than coronavirus could kill even if there were to be an outbreak in the country. "Even if 100,000 people were to be infected in China from the virus. China has a 1.4 billion population. [The infection figure] is still a very small figure," he says.
During the SARS outbreak, the virus killed about 1 in 10 people who were infected. The death rate from the current coronavirus isn't yet known, but so far, according to estimates, it is only about 3 in every 100 infected. This will probably drop even further. In the beginning of outbreaks, the initial cases identified tend to be severe, which makes the mortality rate seem higher than it is.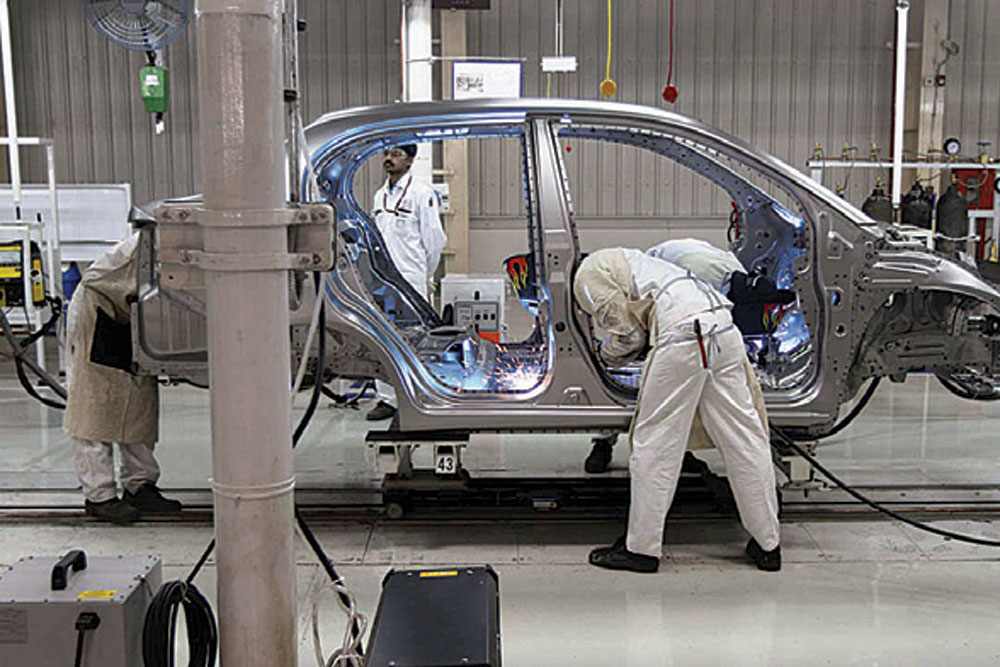 The true dangers of the virus may lie elsewhere. During the 2003 SARS epidemic, the Indian economy was hardly touched. India's total trade with China then stood at a paltry $4.8 billion. In the last financial year, it was 18 times larger at $87 billion. China is now one of India's largest trading partners, accounting for around 14 per cent of India's imports and about 5 per cent of India's total exports in the last financial year. In the exports category is a vast number of items from electronics, machinery, plastic items to organic chemicals and raw materials for drugs. As China's factories grind to a halt, all these sectors are getting disrupted.
Shortages of auto parts have forced Hyundai to close plants in South Korea. In India, component shortages may hit production of vehicles
"We are facing a lot of issues right now, especially in sectors like electronics where low inventories are maintained," says Ajay Sahai, Director General and Chief Executive of the Federation of Indian Export Organisations. "We were hoping things would improve and factories would open after the [Chinese New Year] holidays. But that hasn't been the case." He points out that some phonemakers in India are running so low on inventories from China that they may run out of stock in a fortnight or so.
According to Sahai, trade with China had been on an upswing in the last few years, with 2019 being particularly bright and even several Indian products like organic chemicals and plastic materials making their way to China. But now, all hopes of a larger trade that Indian businesses were harbouring have been dashed. If the situation doesn't resolve within this month, he claims, other suppliers will have to be searched for and prices of many products could rise.
It is difficult to estimate the potential cost of an epidemic such as the current outbreak. They are more damaging than natural disasters because they are unpredictable and impact behaviours of consumers and businesses. People stop going out, stop working and shopping, and factories remain idle or shut.
The current epidemic is snarling global supply chains and disrupting businesses. Various companies and factories are at present shut in China. Qualcomm, the world's biggest maker of smartphone chips, warned that the outbreak was causing "significant" uncertainty about the demand for smartphones and the supplies needed to produce them. Shortages of auto parts have forced Hyundai to close plants in South Korea and Fiat Chrysler to make contingency plans to avoid the same outcome at one of its plants in Europe.
In India, both Mahindra and Tata Motors have admitted that component shortages caused by the outbreak may hit the production of certain vehicles. Recently, Maruti's Chairman RC Bhargava told a news outlet that while the company and its vendors rely on China for a small percentage of its components, they too cannot escape being hit. "Total imports are small," he said, "but the point is that for a car, even if one component is not there, I can't put the car on the road."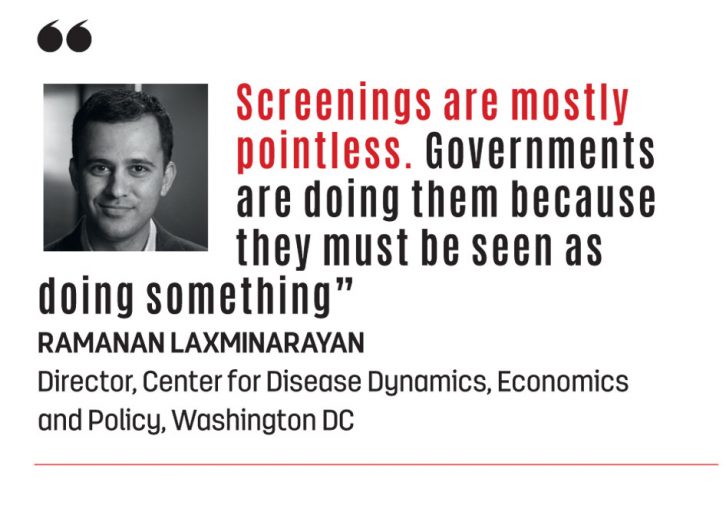 A report put out by the rating agency CARE Ratings highlights that various sectors of the Indian economy will be hit, from aviation and tourism to automobile and electronics. "The disruption caused by the epidemic, if prolonged, could have a bearing on India's imports from the country which is critical for domestic economic activity as finding substitutes for imports from China in the near term could be a challenge," it said. "This could have implications for domestic economic output. Further, the slowdown in China could impact exports from India."
One of the direst situations is being faced by India's pharmaceutical sector. Over the years, China has become the dominant source for India's pharmaceutical needs. A number of both common and vital drugs, as well as over 65 per cent of all raw materials to manufacture drugs today, come from China. Fears of the likelihood of India running short of drugs has led to, according to reports, the formation of a Government committee that is considering plans to put a stop to the export of medicines from India.
According to Daara B Patel, Secretary General of the Indian Drug Manufacturers' Association, stores will not be running out of medicines any time soon, but the situation could become critical if a solution isn't found soon. "Usually the big pharma companies maintain a stock of about two months, so even down at the retail chain you won't see the impact right away," he says. But if the supply of these drugs and their raw materials isn't restored soon, alternative solutions will also be hard to come by, he claims. Even if quick permissions come through, Patel points out, it will be difficult to ramp up manufacturing units in India so soon. "Looking for alternative sources from other countries isn't going to be easy either. It could lead to an increase in prices," he says.
Meanwhile, Amarnath Reddy continues to remain distraught. He has managed to meet External Affairs Minister S Jaishankar, but the Minister reportedly told him that the Chinese government was not responding to requests for his fiancé's evacuation as of then.
"[Jyothi] will be calling me, hoping for some good news," he says. "What do I tell her?"
(With additional reporting by Shahina KK in Kochi)
Also Read
Coronavirus: How Vulnerable Are We?
The Ways of the Coronavirus
Coronavirus: A Pause in the Long March