COTERIE HAS A very interesting niche in the history of the Indian National Congress.
Ghulam Nabi Azad, that estimable pillar of loyal salt which crumbled in the heat of the Delhi desert after being ejected from the bustling oasis called Parliament, brought 'coterie' back into the political discourse in his resignation letter to Congress President Sonia Gandhi. "Indian National Congress," he asserted, "has lost both the will and the ability under the tutelage of the coterie." He and others were hounded after they sought a revival of Congress when the "coterie chose to unleash its sycophants" on them, getting them "attacked, vilified and humiliated in the most crude manner possible". Azad was referring to an apparent coterie around Rahul Gandhi.
Perhaps the most colourful accusation was that Rahul Gandhi took decisions on the advice of "security guards and PAs". Personal assistants are known for their influence, derived from proximity and trust. Their patron saint is surely Indira Gandhi's PA, the famous RK Dhawan, who made Cabinet ministers quiver, chief ministers shiver, and everyone tremble outside his door. He was a high-ranking member of a yesteryear coterie.
But security guards? That is new. It would have been helpful if Azad had named them.
Before there was a coterie there used to be a 'kitchen Cabinet'. The term, which dates to American politics in 1832, was much employed by detractors of Indira Gandhi to describe her core advisers like, at various times, Dinesh Singh, Nandini Satpathy, DP Dhar, Fakhruddin Ali Ahmed, Inder Gujral, Mohan Kumaramangalam, and the super powerful bureaucrat PN Haksar. Their crime? They apparently cooked up progressive policies from the privacy of Indira Gandhi's kitchen without showing the recipe to a regressive Cabinet. Her antagonists fed the phrase to friendly editors in the early 1970s' media machine for wider circulation. There was a whiff of misogyny as well. A woman could become prime minister of India but in the minds of Indira Gandhi's opponents her true sanctum was still the kitchen, the ordained destiny of the woman.
When Emergency was declared in 1975, and Indira Gandhi's younger son Sanjay Gandhi became the symbol of dictatorship in the gloom of a depressed nation, 'coterie' replaced the kitchen Cabinet as the fulcrum of power. In the dictionary, coterie means nothing more dangerous than a small set of people with shared tastes and interests. In the real world of Emergency in 1976, it acquired a darker hue, with shades of cabal. It was more secretive, with hints of silent operatives using state power to punish rivals and push through authoritarian decisions like forced sterilisation, working from the fringe of legal space, bypassing legitimate instruments of state like the Cabinet.
Sanjay Gandhi, described by Ghulam Nabi Azad as a "youth icon", was accused of being the boss of this coterie. The more polite term for him was "extra-constitutional authority". Azad was his protégé.
Coterie began to trend after the Azad fusillade. A day later, Manish Tewari, the outspoken Congress MP from Anandpur Sahib, attacked the "coterie culture" running, and ruining, Congress at the behest of a leader whom he did not name. You would however have to be an ignoramus not to know that he meant Rahul Gandhi.
To quote Tewari: "Peons of Congress leaders are giving sermons to those who have given decades to the party." Just in case you missed the point, he added that these "so-called" leaders were not capable of winning a municipal election. One might note, in parenthesis, that having watched municipal elections as a child in a small work mohalla I can assure you that it is not that easy to win a ward. Small and local can be more difficult than large and anonymous.
There has been rebellion in Congress before; and at least one resurrected the party when it had begun to dodder towards free-fall. In 1969, Indira Gandhi used a party session at Bangalore to throw a few thoughts into the air which coalesced into a doctrine that inspired an insurrection. Her challenge to the entrenched leadership known as the "Syndicate" escalated into high drama when she and her supporters voted against her own official candidate for president of India, Neelam Sanjiva Reddy, and elected Varahagiri Venkata Giri by the proverbial whisker. History remembers who won rather than a margin of victory. Indira Gandhi split Congress, swept the 1971 General Election and drove the "Syndicate" to the margins, from where it wandered into the Janata Party in 1977 and into oblivion after 1980.
But such history does not easily repeat itself.
Ghulam Nabi gave a clear clue to his own political intentions when he described the arrest of Sheikh Mohammad Abdullah, known as the lion of Kashmir, in August 1953 as the "nadir of political myopia". Who suffered from such "political myopia" and sank to such a "nadir"? Come forward, Jawaharlal Nehru, prime minister of India at the time, the man who gave orders for Sheikh Abdullah's arrest, and who remains the most important Congress icon. Paradoxically, Azad also claims to have been inspired by Nehru, but this is standard text in any Congress confessional. Apart, one presumes, from Nehru's horrible "political myopia" of 1953.
He might also have been a bit holier-than-thou when he spoke of giving selfless service. Congress made him Cabinet minister in every government from 1982 to 2014, and then another seven years as leader of the opposition in Rajya Sabha. That is handsome return on service.
Azad's rebellion has a fundamental problem. It has passed its sell-by date.
The practical flaw in his position is that he cannot deliver on a basic requirement of democracy, which is to win an election. He asserts, quite correctly, that under Rahul Gandhi Congress has been demolished in two Lok Sabha polls and 39 out of 49 Assembly elections, with real victory in only four of the latter. But the question that even this highly depleted Congress is surely asking, implicitly if not explicitly, is how many elections it would win under Azad or any of the 22 other senior leaders demanding change. Indira Gandhi split Congress twice. She justified her decision not by some by-law of a political morality code, but by winning the subsequent General Election. That is the only litmus test democratic politics demands.
Ghulam Nabi means well. His purpose is much-needed reform rather than any claim to leadership. He is correct in his analysis. But even the most brilliant diagnosis of any disease is of little use if you do not have the vaccine to cure it.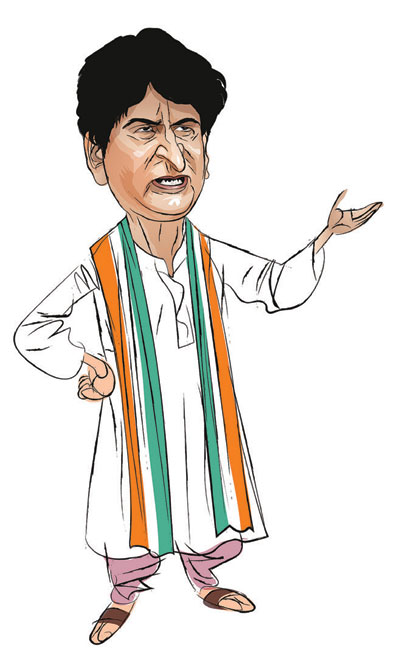 If a secret ballot for the next president were held today, dynasty would still prevail in a Congress that has seen little else over most of the last half-century, but the party would have a new leader: Priyanka Gandhi. One or two brave men have told the media that they would like to contest. They might want to read Azad's resignation letter a second time. He says that any organisational poll would be a farce and a sham as the voters' list has already been manipulated and the party comprehensively destroyed. If Rahul Gandhi still does not want to face the headwinds directly, the selected party president will be a "puppet on a string".
PRIYANKA GANDHI HAS better support than her elder brother for the many reasons that Azad has articulated. Azad may also be right when he says that Rahul Gandhi's heart is abroad, and he has no aptitude for Indian politics. Priyanka Gandhi has a second advantage. She has not been punctured by failure, although she was dented in the last Uttar Pradesh elections. For Congress members unable or unwilling to think outside the family, she represents some hope for a waning political institution. But she will not get her chance before the 2024 General Election. Facts have serious limitations in dynastic politics where male primogeniture rules.
Since Indira Gandhi, the sole substantive exception to family rule came during the tenure of PV Narasimha Rao. The manner in which he was humiliated by the family for being blasé was a warning to Manmohan Singh, the other non-family prime minister. Singh, however, knew how to mumble the mantra. He claimed he was a mere placeholder. The only time he raised his voice was whenever he insisted that Rahul Gandhi could replace him any day, any time.
The post-Azad clamour for Rahul Gandhi by many, although not all, Congress leaders is partly a predictable command performance. Your signature on the loyalty register must be visible. Some loyalists have launched a taunt-missile or two; many have set up a drone in favour of the indispensable, irreplaceable and unchangeable Rahul Gandhi. Others genuinely believe that Congress has no existence outside family, and the family has no nominee apart from Rahul.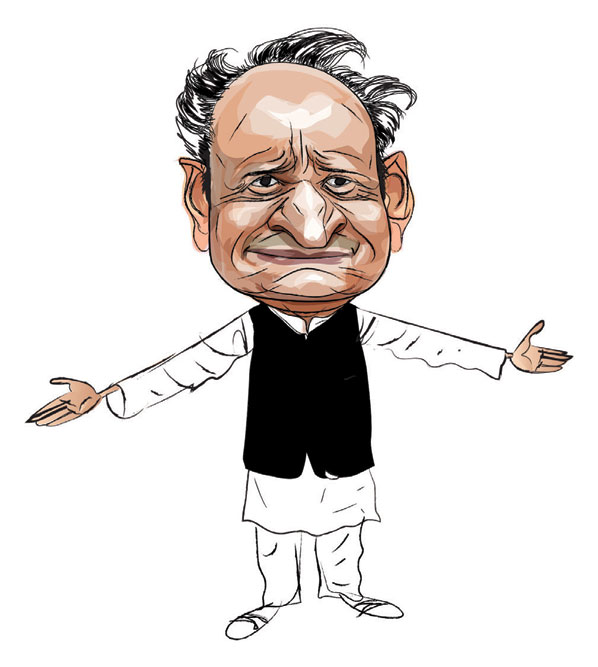 Azad is right when he says that Rahul Gandhi demolished the "entire consultative mechanism". Consultation does not come easily to anyone who believes he is entitled to power by inheritance. Azad provides convincing examples of Rahul Gandhi's erratic behaviour: "One of the most glaring examples of this immaturity was the tearing up of a government ordinance in the full glare of media…[such] childish behaviour completely subverted the authority of the Prime Minister and the Government of India. This one single action more than anything else contributed significantly to the defeat of the UPA Government in 2014 which was at the receiving end of a campaign of calumny and insinuation from a combination of the forces of the right-wing and certain unscrupulous corporate interests".
Maybe so, although it would be interesting to know which corporate interests Azad has in mind. But the decline of Rahul Gandhi's credibility as an aspirant for office began when at the age of 34 he refused Singh's offer to join the United Progressive Alliance (UPA) Cabinet in 2004, signalling he was too good for a mere Cabinet job.
Instead of taking responsibility for the 2019 debacle, Rahul Gandhi "stepped down in a huff and not before insulting all the senior Party functionaries". Correct; but Azad forgets to add that no one protested then, although to their credit the "G-23" did make a genuine effort to set things right after August 2020.
Two years later, Azad has certainly created a dilemma for his bête noire. The mystery wrapped in an enigma is the choice Rahul Gandhi must now make. His individual preference is clear. He wants power in the party, and has the energy for campaigns, but no inclination for the work that comes with responsibility. It remains to be seen how the party's calendar, with an election scheduled for October 17, accommodates Rahul Gandhi's projected 3,500 km march from Kanyakumari to Kashmir starting from September 7. If he walks about 25 km a day, this could take roughly five months; and if he takes a break for campaigning in Gujarat and Himachal Pradesh, longer. Of course, all it needs for Rahul Gandhi to become party chief is a signature on a form.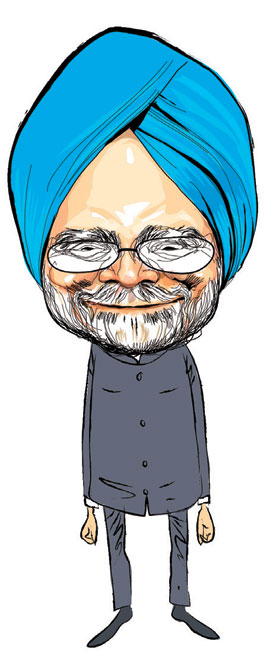 In the current Congress dynamics there is no one else who can usurp the throne. Even a favoured nominee like Ashok Gehlot knows that he may get an office but not the authority; ergo, a bird in the Jaipur hand is worth far more than a flock in the Delhi bush. There is no rational reason why Gehlot should surrender a genuine job to his rival Sachin Pilot.
Congress will find ways to remember Mahatma Gandhi on October 2, his 153rd birth anniversary. Here is an unsolicited suggestion. Perhaps the party could circulate a reproduction of what the Mahatma said in August 1929, five months before the momentous Congress session at Lahore where Jawaharlal Nehru became party president for the first time at the Mahatma's insistence, over-riding the claims of Sardar Patel, and passed the historic resolution calling for Purna Swaraj, or complete independence.
Writing in the August 1, 1929 edition of Young India, Gandhi said: "Lastly, a President of the Congress is not an autocrat. He is a representative working under a well-defined Constitution and well-known traditions. He can no more impose his views on the people than the English King." But that was 93 years ago.