Traders at Cloth Market in Chandni Chowk, not far from the crowded Old Delhi Railway Station that is now getting a makeover, don't appear to have reasons to cheer. Yet they do have a lot of time to chat. The place isn't bursting at the seams as it used to on weekends, especially in the evenings. Yet, many of them, well-dressed and exuding a dignified warmth, claim all is well, except that the media and the opposition are lapping up the talk of a major economic crisis and, in fact, a likely recession. "We are facing a problem that happens when there are more traders selling similar products. That's all. There is a minor slowdown," says Pawan Bhutani, owner of Pawan Textiles, who sells home-furnishing items. "Things are not as bad as they are being projected," he repeats as though to comfort himself, suggesting that all is hunky-dory. His assertion is that the lifestyle tastes of millennials as well as those of the older generations are changing quickly and unless a trader keeps pace with those changes, there will undoubtedly be a setback. "All this negative mentality doesn't help one bit," he says.
Amit Jain, who sells gold jewellery at Mumbai's landmark Zaveri Bazar, has an impressive baritone voice, an attractive attribute for a businessman who has to deal with a large number of people a day. He says he felt the same about the economic condition until a week ago: that there is unnecessary panic. "I also shouted down people for their pessimism. I was of the view that this was a temporary phase that we always face even in good years. I kept saying that the media and the opposition were clinging to the subject to attack the ruling coalition," the 55-year-old tells Open on the phone. He had a change of heart when sales remained stagnant and, on some days, were almost zilch during the Ganesh festival. Typically, on such occasions, his business would thrive as local festival organising committees would buy gold ornaments to adorn Ganesh idols besides impulsive purchases by regular people. "It was an eye-opener," he avers, adding that when he asked regular organisers of the festival why they hadn't placed their usual orders, they said people contributed less this time round for the festivities as donations. "Those who used to pay Rs 10,000, paid only as low as Rs 500 and some people didn't pay at all, complaining of cash shortage and likely loss of jobs in the family," he quoted one of them as saying. "This is not looking good at all," Jain emphasises.
Responses to reports of a sluggish economic growth cut both ways across sectors. For instance, while south Delhi-based real-estate consultant Karan Kochar blames a series of decisions by the Central Government for the crisis in his sector that is often the first to show signs of either an economic recovery or slowdown, Vibhas Prasad of Leisure Hotels, which has properties in key locations in Uttarakhand as well as in other parts of the country, affirms that his group will go ahead with its expansion plans despite being affected by companies and people spending less on travel and other avoidable expenses.
Kochar, founder of KS Associates, says the real estate segment has been slow since 2013-2014, but the market started picking up in June last year, and then has been sliding since February this year. Economists and real estate watchers contend that since the demonetisation of November 2016 and the introduction of the Goods and Service Tax (GST), the sector that typically saw huge amounts of cash changing hands has not recovered, much like informal businesses that are struggling to come to terms with a shock therapy of sorts that a section of economists argue was not imperative in a stable economy like India's. Alternatively, the Government has done nothing to ensure checks and balances in the real estate sector to weed out unethical practices. Which means the property market still remains a sanctuary for those who want to spend their cash. As of now, in the face of anxiety about an impending economic setback, people are postponing big-ticket buys.
For his part, Prasad of Leisure Hotels, whose family runs the more-than-a-century-old LH Sugar Factory, says that ever since they ventured into the hotels business with a prime property in Nainital, there has been no looking back, notwithstanding troubles on the economy front. Currently, the hospitality company owns or runs 27 properties in various categories, including tourist hotspots of Uttarakhand and various spiritual destinations. They run resorts, luxury camps, villas and now plan to set up hostel services in Rishikesh and mixed-use condominiums for high net-worth individuals. "Because there is so much space in these sub-segments, we don't consider even competition as a threat. We are destined to go ahead with expansion plans," Prasad states.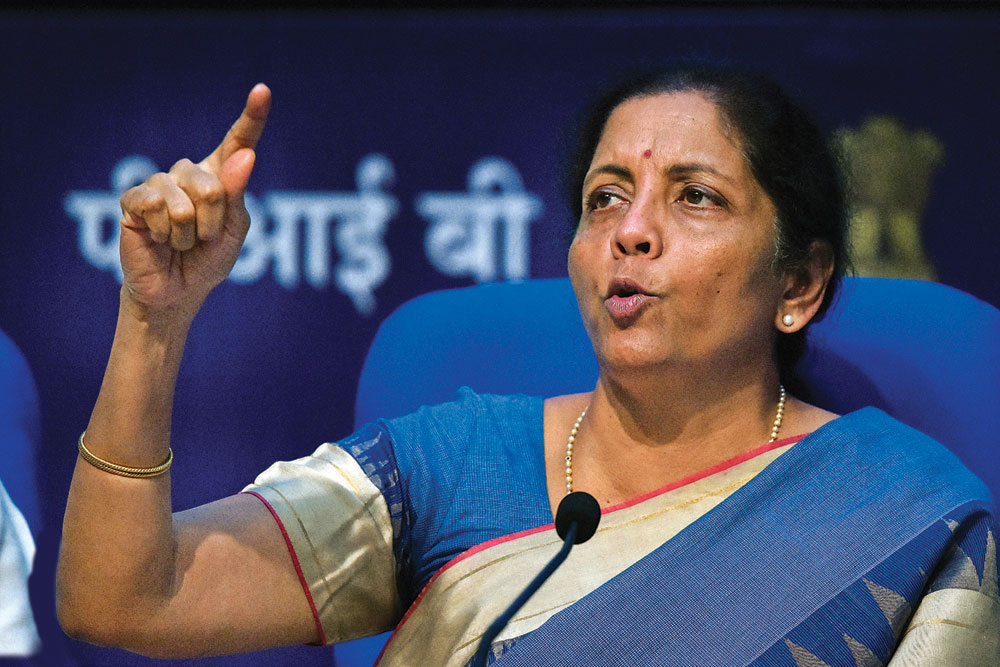 In fact, in sharp contrast, high-end hotels who spoke to Open on condition of anonymity, claiming they fear harassment by the authorities, aver that they are wading through a bad patch. "Even MNCs seem to have cut down on their employee travel—or are using budget hotels for travel purposes," a Mumbai-based five-star hotel confides. "We are in a situation that is incomprehensibly bad. We are in a desperate state and that calls for desperate measures." He places the blame on the Government for its ostrich-like avoidance of the looming disaster, and not pushing ahead with reform initiatives to spur the economy and promote economic activity. "Its performance on the political and military front are good, but it is a disaster on the economic front, especially in terms of forging ahead with key reforms in land and labour markets," he says. He hopes that Prime Minister Narendra Modi's recent announcements to boost the tourism sector will bear fruit for hotels soon. "Such promises are good to boost market sentiment, but actions are needed too," he says wryly.
Several officials Open contacted in the Government with queries on the economy refused to speak. Is the situation perhaps bleaker than expected? A government official who spoke off-the-record told us, "The impression top officials of this Government have is that too much of negative coverage affects people's sentiments, and therefore, the economy. The media is not doing a good job of it." Inspired by this comment, Open wrote to Daniel Kahneman, the Nobel Prize-winning economist known for his path-breaking work in psychology of judgement and decision-making, besides behavioural economics, seeking an answer to this seminal question of discretion on the part of the media. The author of the best-selling work Thinking, Fast and Slow replied promptly: 'I do not have expertise in the matter you raise, only a strong intuition—personal rather than professional—that media hiding an economic truth cannot hold, and [it] will lead to loss of faith [among the public] in the media.'
Certainly, whether for the Government, businessmen or the media, the problem at hand isn't easy to handle.
Black Friday is too strong a term to describe the day that delivered bad news about the Indian economy. But there was no getting around the fact that things aren't exactly rosy. Data released on Friday, August 30th, showed that the new financial year has started on a rocky note. At 5 per cent, the Gross Domestic Product (GDP) growth for the first quarter of 2019-2020 tumbled to a six-year low. In the first quarter of the previous year, that figure stood at 8 per cent but the bare number did not disclose the full extent of the bad news. Consumption growth—the usual mainstay of India's economy fuelled by its 1.3 billion people—tumbled to 3.1 per cent, less than half of the 7.2 per cent growth rate clocked in the last quarter (March 2019). If this were not enough, the nominal GDP growth rate—GDP growth rate at current prices—also tumbled to 8 per cent, a 10-year low. The nominal figure is important because the Government's revenue assumptions are based on that number.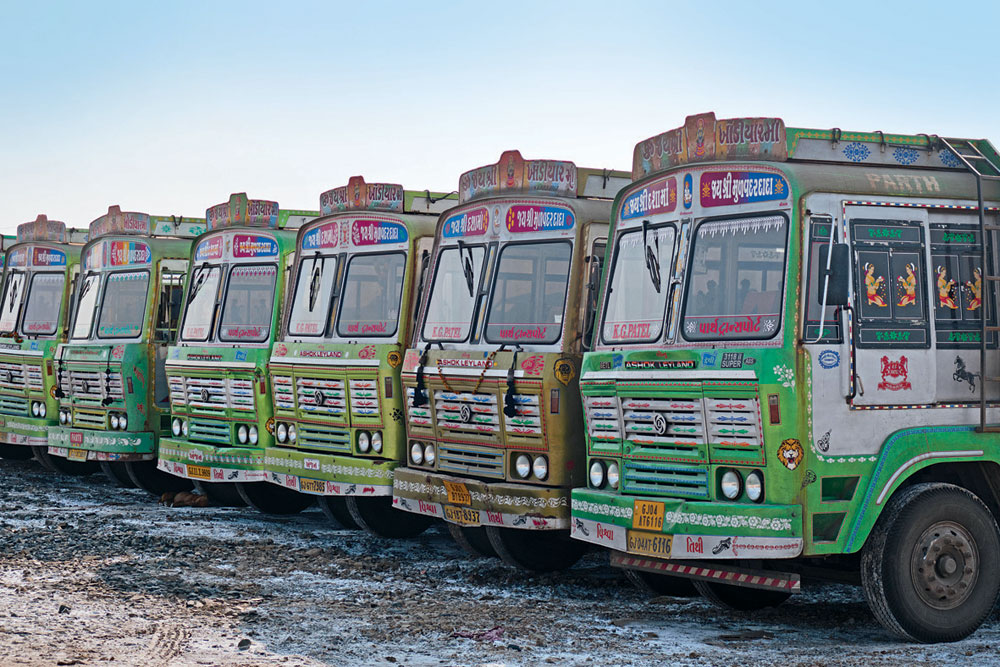 It would be wrong to say that a crisis of sorts emerged only in August when the dire news of job losses in various sectors of the economy as well as of the rapidly dwindling sales in the automobile sector and other tales of woe, surfaced. Economic data points to a slowdown that has been building up over time. The weakening of the consumption story, for example, has been known for at least a year. Consumption growth has slowed over the last four quarters, beginning in September 2018: From a high of 9.8 per cent growth in those three months, it began its descent over the next nine months, though the fall in the first quarter of this year was precipitous. A similar story can be sketched for investment demand—the second engine of economic growth. From a high of 11.8 per cent growth, it has fallen to 4 per cent in the first quarter, barely picking up over the performance seen in the last quarter.
The question in everyone's mind is, can the Government arrest the downward momentum? It is not as if the Government has been sleeping at the wheel but it seems to have woken up late and is now trying to speed up things. The trouble is that it cannot spend its way out of the current situation unlike in the past when this was a solution. Today, the combined fiscal deficit of the Central and state governments—basically the excess expenditure over government revenues—and the 'off budget' items (expenditures that don't appear in the Government's balance sheet) together account for nearly 8 per cent of India's GDP. The Government is already spending way above the budgeted expenditure. So any talk of a 'stimulus' has to take this reality into consideration.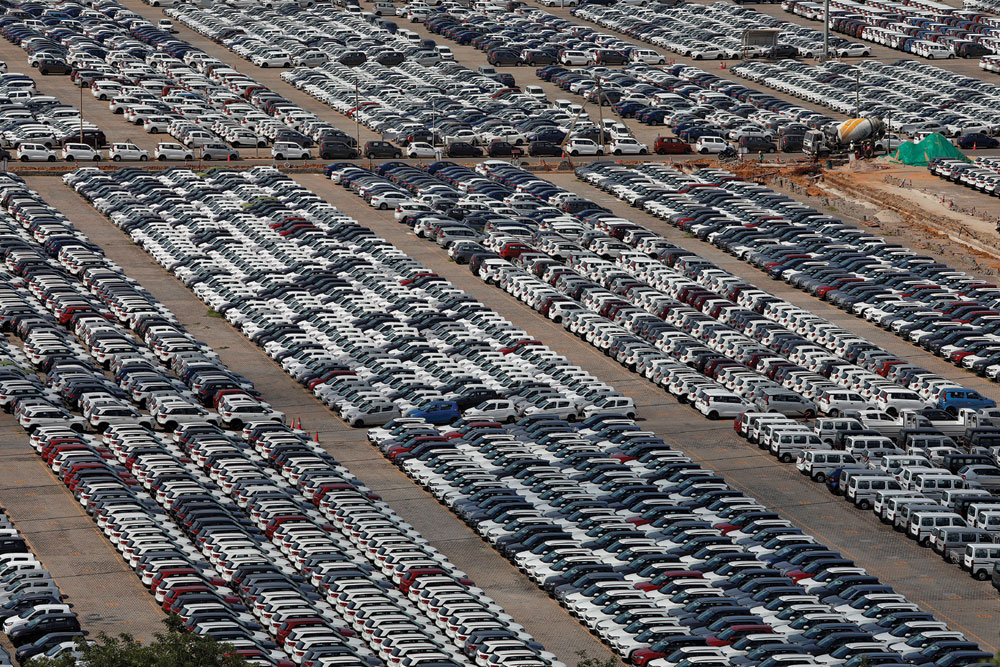 That, however, has not prevented the Government from a sector-by-sector approach to fix the broken parts of the economy. Over the last three weeks, Finance Minister Nirmala Sitharaman has made a slew of announcements for various sectors. For example, she's announced an upfront release of Rs 70,000 crore for recapitalisation of banks, among a host of others. For Non-Banking Financial Companies (NBFCs)—a key source of the present trouble—she announced an additional liquidity support of Rs 20,000 crore for Housing Finance Corporations (HFCs) and a partial credit guarantee scheme for the purchase of pooled assets of NBFCs/HFCs, upto Rs 1 lakh crore, something that shifts some of the risk on to the Government from these beleaguered institutions. These examples can be multiplied across sectors: from taxation to automobiles and from infrastructure to medium and small enterprises. Virtually, a mini-budget of sorts has been announced by her.
All of this followed the hue and cry raised by sector-specific lobbies that demanded concessions from the Government to ride out the bad time. At the forefront were auto companies that have been hit very badly due to a variety of reasons, including this being a transition year—meaning vehicles will have to shift to Bharat Stage Six (BS VI) vehicular emission norms by April 1st, 2020, under a Supreme Court order. BS standards are based on emission norms in Europe and India introduced them for the first time in 2000. BS VI-compliant fuel will drastically reduce nitrogen oxide inhalation, which is linked to several lung disorders. This means people are waiting to make a new purchase until April next year, forcing companies like Maruti Suzuki to offer huge discounts to current buyers. An official at India's biggest car-maker told Open, "Inventory levels are high and the only way out is to offer discounts that are also at an all-time high, you can see ads in all newspapers. The situation is not very positive." Maruti, for its part, decided to pause production for two days (September 7th and 9th) at its Manesar and Gurugram plants to meet the challenges of a huge decline in sales. It is an industry-wide phenomenon, and for an industry valued at Rs 4.8 trillion crore, it is bound to snowball and affect related sectors. Automakers have in the past several months been cutting production as passenger vehicle sales continue to fall for 10 straight months. Maruti alone had slashed its production by 30 per cent last month as it had been doing so for seven consecutive months. The bigger worry is, of course, the rapid fall in sales of commercial vehicles, including trucks, whose sales are a barometer for the health of the economy. According to a report in Business Standard, sales of medium and heavy-duty commercial vehicles (M&HCVs), excluding buses, more than halved in August. One of the main reasons is deferred purchases in the context of the manufacturing sector growing at a mere 0.6 per cent.
Sushil Singh, director at S-CCI India, an Indo-Japanese joint-venture company that makes engine coolants (Golden Cruiser included), brake fluids and so on, says that a lot of customers are spending less, which in turn has affected his business. For a company that has a share of 75 per cent in the coolants business, S-CCI has seen a major dip in its sales. Singh had hoped the phase would pass. Even in the best years, they have such phases, he reasons, but this time it seems to be going on for a longer period. The company is facing bigger hurdles because it is the OEM (original equipment manufacturer) segment that is hurt the most; 90 per cent of S-CCI's clients are OEMs and the rest are aftermarkets, a term that refers to secondary markets that typically supply goods and services for repair and maintenance. "The Government has not enunciated various policies clearly and we are paying the price for it," complains this former Navy officer, alleging that often the Government doesn't have its ear to the ground as regards the state of the economy and the success or failure of its policies.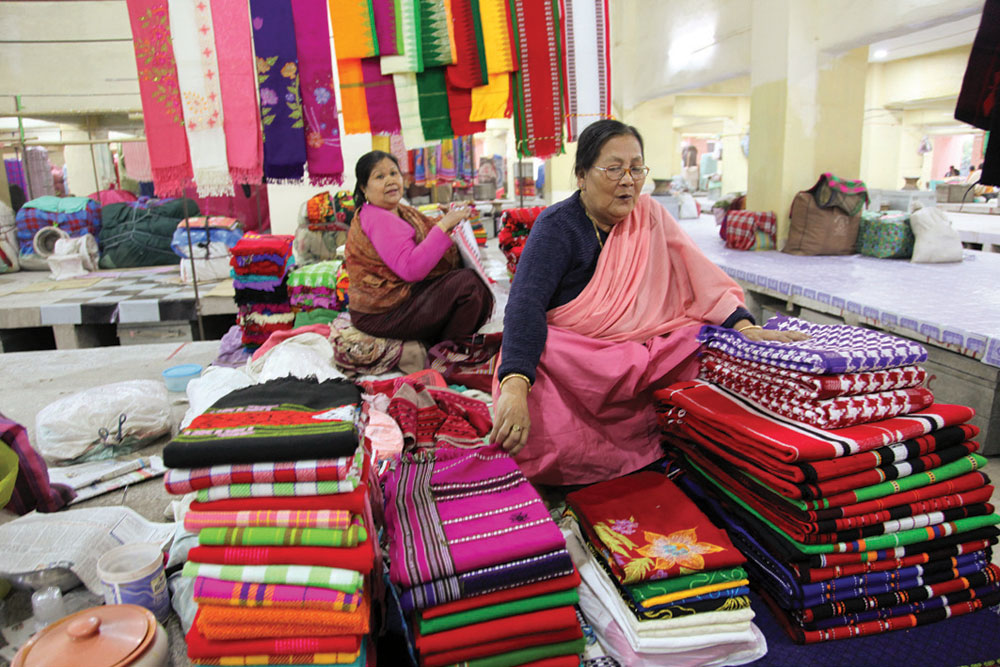 The Government has come under tremendous pressure for hurrying through the demonetisation initiative, which was nowhere close to being a fruitful exercise. Now, in the case of the MUDRA loan scheme to help small entrepreneurs start their own business, only as low as 20 per cent of the total loans disbursed were used to start new businesses. "This is where the Government is not clued in about specifics. Most of those who availed of loans for small businessmen used them to expand their business, defeating the purpose of the scheme," says an official close to the matter.
No doubt, the perception about a slowdown has done a lot of harm. But the question is whether being in denial is of any use. "The Government should have managed the game of perception well. For a dispensation that is miles ahead in publicity management, this was a failure. It was in denial about the question of an economic crisis, blaming others for spreading canards. And later they acted practically, admitting that there was a problem, perhaps when it was too late. It is primarily the job of the Government to allay fears, especially at a time when people tend to think it is more concerned about political dividend and electoral gains than the economy. You can't always blame others," says a scholar with a think-tank.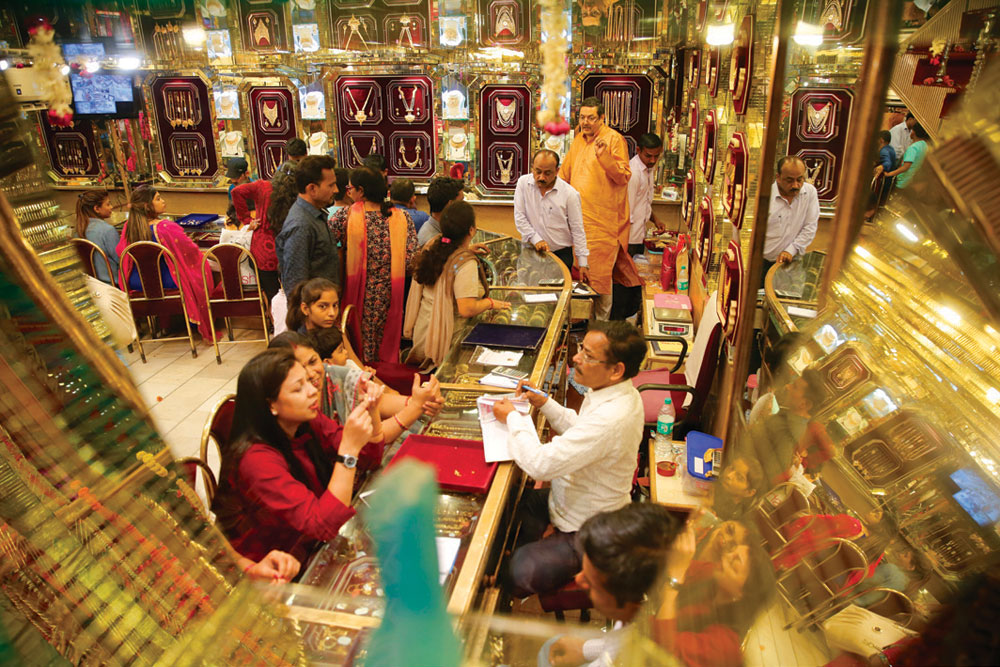 There is, of course, collateral damage, as entrepreneur Sarika Gupta discovered. Gupta, director at video production company Reel on Social, which makes films for corporate houses besides doing TV buying for them, says, "Overall, we are able to manage and stay afloat. But then you know very well that whenever there is a perception of sluggish growth, it is areas such as marketing and travel that are hit first. Many companies are beginning to spend less on ads and marketing but I am sure that is a temporary setback." Gupta's firm does business across the country. Another business owner, Neeraj Kapur, a Delhi-based jeweller who trades in diamonds and gold jewellery, is crestfallen about lower jewellery sales in recent times, but he believes that high gold prices in the international markets are more to blame than Government mismanagement of the economy.
Think about the state of the Indian economy this way. Suppose 10 coins are flipped at the same time. What are the odds that each will turn out to be a head? Anyone who knows elementary probability will tell you the chances are pretty low. Now look at the number of sectors that are experiencing some kind of trouble, be it declining sales, low profitability or changing tastes and preferences of consumers turning them away from the products on offer. It takes a perfect storm for things to go wrong in an economy. Is India experiencing something similar?
"Unlike the past downturns where we could say that factor X led to problem Y, it is hard to say anything along those lines today," a Mumbai-based investment banker told Open. He did not wish to be named as he is not authorised to speak to the media. According to him, one way to describe what is going on in the Indian economy is to borrow Nobel winner Paul Krugman's metaphor of a 'smorgasbord recession': "While we are not in a recession, there are a number of factors that are at work that have 'conspired' to turn matters south."
The banker listed three 'stories' that help understand what went wrong. The first piece of evidence comes from the link between the troubles of NBFC firms like IL&FS, the downturn in the construction sector and their effect on rural wages and, ultimately, consumption growth. Construction firms—which employ a huge number of unskilled workers, primarily from rural areas—rely extensively on NBFCs for their financial needs. In a recent note, HSBC economists said the reliance of real-estate developers on NBFC funding rose sharply from around 35 per cent of their borrowings in 2011-2012 to 60 per cent in 2018-2019. They noted that 'All said, until NBFC lending re-starts, construction may not fully pick up, and rural wages may not rise back up quickly either.'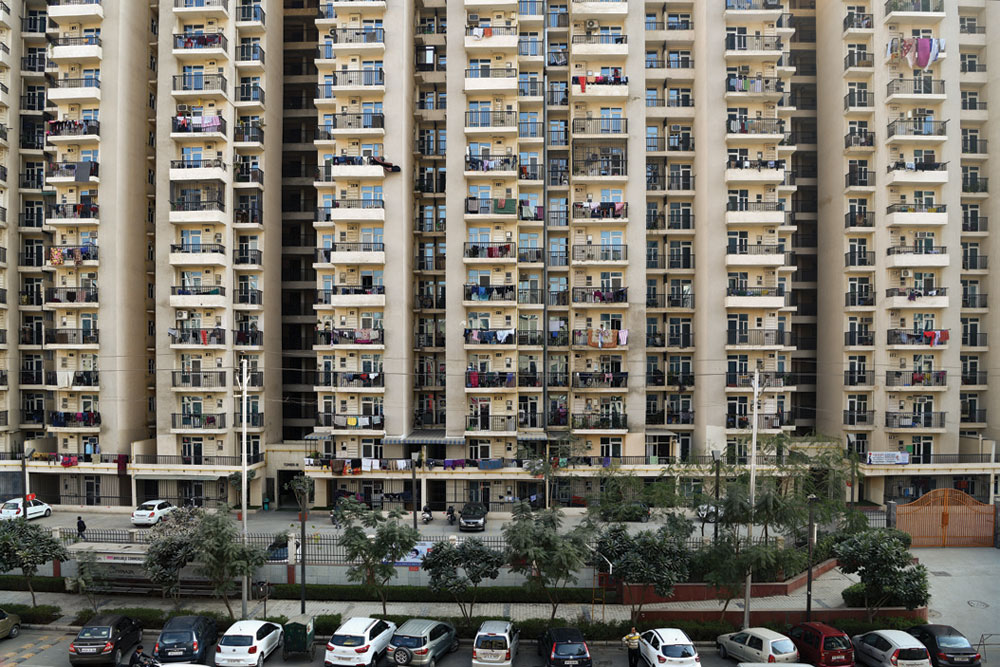 There is evidence for this turn of events. Somewhere in the early 2000s, the share of employment in the construction sector picked up dramatically even as that of agriculture began declining. To add to this, the dependence of marginal farmers—who own 0.01 to one hectare of land—on wages from work is extremely high, unlike their counterparts who own more land. The moment the construction sector catches a chill, the wages of these rural workers and their fortunes take a beating. Data shows that compared to the period of January 2015 to December 2017, wages in agriculture and non-agricultural work have continued to fall from January 2018 onwards.
This should be seen together with the historic deflation in the prices of agricultural output over the last four-odd years. While headlines screaming falling biscuit sales in rural India are overly dramatic, there's no doubt that the collapse in rural wages is a major factor in the slump in consumption growth seen over the past four quarters.
The banker's second tale revolves around uncertainty in an election year and the toll it takes on the economy. Usually, this is a contradictory tale: the private sector eschews investments because of political uncertainty and the government also sees a slower pace both before and after the election results. What keeps the economy's wheels moving is the gigantic expenditure during elections for which India is well known. By one estimate, anywhere from Rs 55,000 to Rs 60,000 crore was spent during the 2019 General Election season. This, however, did not perk up the Indian economy.
The third story is that of weakened external demand in the face of global trade wars and a generalised 'de-globalisation'. It is in this context that India's trade story has tapered off dramatically over the last three quarters. In the quarter that ended in December 2018, exports grew by a robust 16.7 per cent (year-on-year) and expanded over the previous quarter that year (when they grew by 12.7 per cent). But no sooner had 2019 begun than this growth declined quite rapidly: in the March 2019 quarter, exports still rose by 10.6 per cent. In the next quarter, June 2019, this growth fell further to just 5.7 per cent. In simple terms, in the last nine months, export growth has shed 11 percentage points and this is a precipitous decline. It is also a major factor behind the current slowdown. There is, of course, very little that India can do at the multilateral level to bring some trade sense to the world. But it is not without ammunition on this front.
"The way out of the current problem requires an understanding of whether this is due to a demand problem or whether there are supply issues that are affecting economic growth," says Niranjan Rajadhyaksha, director of research at IDFC Institute, a think-tank in Mumbai. He asserts that weak demand is the reason for the current slowdown.
Rajadhyaksha says the Government can take steps on three fronts to restart the engines of growth: "There is a strong case for reducing interest rates now and also increasing money supply." He is also in favour of bringing down the rupee's exchange rate by the purchase of dollars in the market: "This may not be so easy but there is a case for a lower valued rupee as that will help exports." The most interesting recommendation that he makes—like many others Open spoke to—is that of managing expectations in the positive direction: "The government has to come up with a plan for stabilising expectations before they become self-fulfilling." This is a point that has been underappreciated until now.
In a modern economy, buyers, sellers, firms and individuals take decisions not only on the basis of what they observe but more importantly, on the basis of what they think the future holds for them. The continuous bombardment of negative headlines and stories of gloom have probably taken hold in consumers' mind. In this context, the banker gave an example about the auto industry.
"Data shows that in normal times, for every 10 footfalls in a dealership or a showroom, at least five visitors express interest in considering a vehicle purchase. In recent months, this has fallen to three out of 10," he says. "What should the Government do?" he asks rhetorically. The answer he gives is interesting and casts a different light on the nature of the modern Indian economy.
"In recent weeks different sectors have put forward their wish lists and the auto sector also finds mention there. The one solution being bounced around is to reduce the GST rate for automobiles. The effect of this open discussion—but little Government action—is paradoxical. Imagine you're one of the 10 prospective buyers for a car. What will your reaction be when you hear the Government is planning to reduce the GST rate on automobiles? You are likely to delay your purchase of a car," he says. This carelessly crafted messaging has made things worse instead of improving them. This, the banker says, is not just true for the automobile sector but also for the financial services sector. "Ask yourself why the IL&FS crisis continues to linger. The Government and the central bank have said again and again that liquidity is not a problem. But that is not helping." He mentions the case of a near-bank crisis some years ago: "All the central bank had to do was announce that they had done an Asset Quality Review (AQR) of the bank in question and that calmed down the markets. What prevents the central bank from doing an AQR now for NBFCs? Once they do that and present the results, market turbulence will subside."
Part of the problem for this Government is that too many people are speaking on too many things, he says. That sends a confusing message to markets, individuals and firms. "A carefully crafted communications strategy can make all the difference in managing expectations. That care in delivering the message is yet to be seen," he adds. Yet, the Government faces recurring criticism for managing expectations elsewhere, but not on the economy. "You have to set your priorities straight and accept that governance is as important as public relations and pandering to your constituency," says another Government official.
This does not mean that a large section of businessmen and people aren't receptive to the Government's messages on the economy. In fact, there are those like Sudhir Sinha, chief operating officer of G6 Hospitality India, a partnership of G6 Hospitality LLC and local company Auromatrix Holdings, who says, notwithstanding the perceptions, the hospitality firm is committed to expanding faster in the country. It is looking to set up studio apartments and also striving hard to bust the idea that cheap is bad in the hotel business. Having launched its Hotel 6 brand in Zirakpur near Chandigarh, it plans to add more properties and launch another brand popular in the US, Motel 6, in India.
Robin Banerjee, managing director at Caprihans India, who was earlier chief finance officer of wind turbine maker Suzlon Energy, is of the view that the Modi Government has cleaned up the system and what we are seeing is the beginning of a new era where tax arbitrage, other unethical practices, black money generation and so on are things of the past. "It is like wrinkles and lines on a shirt, and once it is ironed, it retains its beauty," he says, referring to the slowdown, which he forecasts is for the short term. "Everyone is saying the situation is scary. But I don't think so. I remain completely positive about the short term. It is simply that we are purging an old system and embracing something new and better," says Banerjee.
Such affirmations may be music to the Government's ears, but the criticism it faces is also getting shriller.
A 'smorgasbord crisis' requires a smorgasbord menu of solutions. To its credit, the Government may be doing just that. Unlike the 1970s, however, when India was a sheltered economy and expectations were slow to form and slow to change, the situation today is drastically different. In the age of click-baiting headlines and instant communication, expectations, too, form very quickly. As the Government repairs the real economy brick by brick, matters may change for the better. But it is equally possible that they may not. Much of the future—from investment to consumption—depends on how the messaging is managed in the present. It is here that the Modi Government is trailing. It needs to get its act together. Any delay could be very expensive.