IT HAS BEEN more than two months since Rahul Gandhi announced to the whole wide world, at a meeting of the Congress Working Committee, that he was walking away from his 18-month- old job as the president of the Indian National Congress. No one was sure what he meant. Then, on July 6th, he put out a public statement, asserting that the party must find itself a new president. Not only that, Rahul Gandhi was categorical that the search for a new president must take place outside the Gandhi Family. Easier said than done. Delhi without the Qutab Minar! Agra without the Taj Mahal!
In his July 6th statement, the Congress president-"resignate" had disclosed that "Immediately after resigning, I suggested to my colleagues in the Congress Working Committee that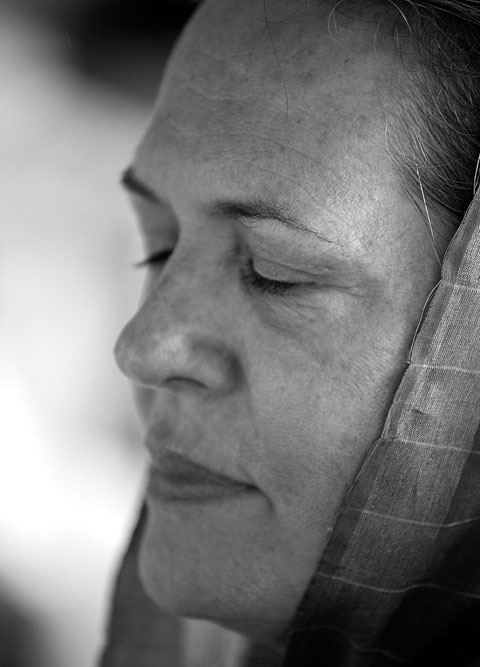 the way forward would be to entrust a group of people with the task of beginning the search for a new president. I have empowered them to do so and committed my full support to this process and a smooth transition."
The "process" has not taken off and there is no transition yet. Rahul Gandhi has gone away to foreign lands and no one can claim to know when he would be back. And, in his absence, the "process" remains stalled.
After initial signs of an imminent meltdown, Congress leaders across the country seem to have recovered their breath; factional equations stand, more or less, frozen, without anyone attempting to start a serious street fight. Except in Goa, no large-scale desertions have taken place. The JD(S)-Congress coalition in Karnataka had to collapse, with or without Rahul Gandhi at the helm of affairs in the Congress. A chilling realisation is taking place: Rahul Gandhi is not being particularly missed.
Yet the Congress leaders are reluctant to cross the Rubicon.
ANY ATTEMPT TO make sense of why the Congress finds itself in such a state of utter lack of imagination and initiative has to necessarily begin with an understanding of the nature of Sonia Gandhi's presidential innings. The very fact that she remained the president–and, a very controlling and a very commanding boss at that—for 19 long years has inevitably shaped the Congress and its political reflexes and impulses, not just its organisational culture but also its self-image.
Most serious students of political history are in general agreement that the personality of the person at the top does end up defining an organisation's élan and its collective behaviour. And, historians often trace a leader's failures and accomplishments to the strengths and weaknesses of his/her personality—their anxieties, the nature of childhood experience, the content and circumstances of adolescent socialisation, the inner moral struggles in adult life, the spiritual scars acquired in public life, etcetera.
Ironically, so little is known about Sonia Gandhi's psychological profile; yet this very personality has left its imprint on the Congress' organisational abilities and capacities.
Much before Sonia Gandhi got ensconced in the Congress presidential gaddi on March 14th, 1998, it was commonly suggested by her myth-makers that she had had an excellent political education. On the face of it, it was an easy assumption to make and concede. After all, she was the daughter-in-law of one of the most successful political leaders in independent India; what could be a better classroom than Indira Gandhi's dining table; and, she had a ringside view of how in and out of power Indira Gandhi got the better of her political detractors and adversaries. A unique learning experience.
It also needs to be remembered that Sonia Gandhi became Indira Gandhi's daughter-in-law because she had fallen in love with the handsome and charming Rajiv Gandhi. He was a professional pilot. He was demonstratively 'not in politics' and was uncontaminated by the demands of 'dirty politics'. 'Politics' was what Sanjay did. Not Rajiv.
Then, fate intervened—and intervened twice. Sanjay Gandhi died in a plane accident and Indira Gandhi was killed by her own security guards.
We have been told that Sonia Gandhi was fiercely opposed to her husband taking up the prime ministerial job. But it was a national call. Only Rajiv Gandhi could succeed the assassinated Indira Gandhi. Thereafter began Sonia Gandhi's second round of political education; this time, she got to have a much more intimate knowledge of the trials and tribulations a prime minister need necessarily endure.
More relevantly, Sonia Gandhi must have observed how, despite a massive mandate, her husband could not get the better of the Congress party establishment. Rajiv Gandhi's days as 'a rebel and a reformer' did not last long; he was spectacularly rebuffed when he tried to challenge 'the ruling orthodoxies'. Sonia Gandhi was a witness to how, after his short-lived rebellion, Rajiv was constrained to make his peace with those very 'power brokers' he had denounced so grandiloquently at the Bombay Centenary Session. This must have been an absorbing lesson in the Congress realpolitik and the Congress leaders' taste for intrigue and double talk.
In her turn, Sonia Gandhi was absolutely clear from day one as the Congress president: she would not take on the Congress, she would not try to reform this oldest political formation in the world. For their part, the Congress leaders and cadres understood that Sonia Gandhi alone could help them gain power and they were perfectly happy to offer obedience and loyalty in return for patronage and perks of office.
This was a mutually satisfying arrangement: the Congress leaders did not have to make any kind of commitment about issues of ideology. 'Pragmatism' became the working principle and 'electoral victories' the only yardstick of 'political success'. As long as Sonia Gandhi was able to work her presumed magic with the voters, Congress leaders throughout the country were content to fall in line; no one bothered to even register that all avenues of 'inner democracy' had been choked off. Nor was anyone in a position to question the role 'the family' had come to acquire. There was an awe-inspiring mantra: party leaders had no say when it came to the Family and its involvement in the party. No one was prepared to challenge Sonia Gandhi when it became apparent, sometime around 2009, that her supreme priority was to ensure her son's elevation, first as the Congress president and then, if possible, as the Prime Minister of India.
FOR MOST CONGRESS leaders, the idea of a Rahul presidency had a comfortable, tautological ring to it; the prospect of a Rahul premiership was even more intoxicating. The more cunning among them began pushing and promoting their sons and daughters, as they correctly sized up Sonia Gandhi's own dreams for Rahul.
It was recently disclosed that after the 2014 drubbing, Janardan Dwivedi, a long-serving general secretary in the All India Congress Committee, had, on September 15, 2014, sent in his resignation, in the hope that it would provide Sonia Gandhi with a good enough reason to completely overhaul the Congress hierarchy, especially revitalise the crucial slate of general secretaries and secretaries. But Sonia Gandhi was now risk-averse; she was not going to develop an appetite for taking on the entrenched establishment politicos. Her priority was not rejuvenation of the Congress; it was elevation of Rahul Gandhi as the organisational boss.
While it was easy to impose Rahul Gandhi on the Congress, the voters in India were not to be so easily taken in. Somehow Rahul Gandhi's quest for power could garner neither the requisite political acceptability nor the minimum moral respectability. Twice, in 2014 and 2019, the Idea of Rahul stood comprehensively rebuffed.
By May 23rd, 2019, the Congress leaders resembled very much TS Eliot's Hollow Men:
Shape without form, shade without colour
Paralysed force, gesture without motion
Now that Rahul Gandhi has walked away, the Congress' karmic decrepitude has cast its dysfunctional spell on its leaders. These stuffed men of straw do not know even how to go about gathering their wits. Even after two months, they dare not pick up the gauntlet thrown down by the Family to find for themselves a new mascot.
SO, WHY HAS there not been a regime change in the Congress?
For one thing, no one can be sure as to how sincere the Family is in insisting that it would not provide a 'president'. Many veterans know that Rahul Gandhi is a complicated man—impetuous, erratic, imperious, with an oversized sense of entitlement; they know he has walked away from the president's job in a huff because he is peeved that the senior leaders were not in sync with his sophomoric "chowkidar chor hai" virulence during the 2019 Lok Sabha campaign; and now, these veterans suspect that Rahul Gandhi has unleashed a war against the Congress, the very political party that is the only raison d'être for his place in India's public life.
These life-long durbaris discern that the Family—Rahul, Priyanka and Sonia—is on the same page in this display of tantrums. Many of those who know the family intimately suggest that it will not allow the Congress to settle down to a different tune and to a different bandmaster.
There is a sober view that Rahul Gandhi and the Family have an obligation to help the party make the transition; yet, even the most 'loyal' seniors remain befuddled about the Family's intention. Many are wondering whether some kind of a 'strategic cunning' is at work, letting things drift, smoking out potential challengers.
"Power structure will not change," believes a very senior loyalist. Another one argues that there may be a de jure change but de facto power will remain with the Family. No substantive leader— not that there are that many—would knowingly confine herself/ himself to the front office while the Gandhis managed the store from the backroom.
The Family must have also noted that there has not been any massive outcry for the Gandhis to stay put. On the other hand, there is considerable resentment among many senior Congress leaders who want the Family to just go away.
The Family has been given a taste of ineffectiveness, as Priyanka Gandhi discovered the other day when she tried to intercede on behalf of Navjot Singh Sidhu. She is a general secretary in charge of Uttar Pradesh, but cannot resist the temptation to play the 'high command'. She is reported to have sent her secretary, Kanishk Singh, to Punjab Chief Minister Amarinder Singh with a message to find an honourable way of accommodating the very difficult Sidhu. The Captain simply refused to grant an audience to Priyanka Gandhi's emissary. Amarinder Singh no longer felt the need to humour a cabinet colleague who refused to acknowledge the chief minister's authority.
Of course, Sidhu continued to overestimate the efficacy of the high command, even after the May 2019 defeat, and continued to act pricey. Sidhu did not take charge of his new ministerial department; but the chief minister was not in a mood to put up with a colleague who thought he had some kind of immunity because he enjoyed the high command's protection and patronage. Many equations and many calculations stand revised. Navjot Sidhu saw the writing on the wall and walked out of the cabinet into political irrelevance.
A kind of rearguard action has already been mounted. The Family is trying to make itself felt. Priyanka Gandhi travelled to Sonbhadra in Uttar Pradesh, grabbed the headlines when an inept Yogi government 'arrested' her—and the Congress MPs dutifully protested at the Gandhi statue in Parliament House. Rahul Gandhi continues to make crucial appointments, and Sonia Gandhi remains the head of the Congress Parliamentary Party.
Here is the Congress conundrum: the Gandhis will not—and cannot be expected to—fade away into political oblivion. That much Rahul Gandhi has forewarned. In his letter of resignation, he has announced that "I will, of course, continue to fight for the ideals of the Congress Party with all my strength." Given their famous surname, the Gandhis could easily grab headlines, and occasionally land themselves in controversies, which, in turn, would force the 'new Congress' to come to their defence.
Even if there is a genuine regime change, the Gandhis will continue to queer the pitch. It is no secret that there is a series of legal cases involving the Gandhis, and each court appearance can become an occasion to remind everyone about the centrality of the Gandhis to the organisation.
A new narrative has been instigated that the BJP/RSS would be only too eager to see the back of the Gandhis, as they remain the only obstacle in the saffron crowd's all-India domination. This, of course, does not take into account the comprehensive rout that the Congress has suffered on the Gandhis' watch in 2014 and 2019. These Family partisans prefer to attribute a Machiavellian cleverness to the Amit Shah-Modi duo, without realising that the Gandhis' presence at the top of the Congress party suits the Nagpur commissars.
A cold war between the Congress and the Gandhis is round the corner. "He [Rahul] will burn the house down rather than have someone else occupy it," says an astute friend of the Family. Even if the Congress manages to find a 'replacement' for Rahul Gandhi, ingrained habits of compliance and submission would assert themselves; it will be easy for the Family to see to it that no new leadership arrangement sustains itself. A year of disarray and dispiriting electoral defeats in Maharashtra, Haryana and Jharkhand would see a clamour for the return of the Gandhis.