A day before their final ODI against England in the India-Australia-England tri-series, team India looked dead serious. They had been on tour in Australia for more than two months and were still searching for their first win, desperately.
The players were hard at work. Coach Duncan Fletcher stood at a distance, watching intently. Just outside the nets stood two members of the national selection panel, Vikram Rathour and Roger Binny, having flown in to fine- tune preparations ahead of the 2015 ODI World Cup.
As the players finished practice, team director Ravi Shastri walked towards the dressing room. This was the first time he had been seen with the team since the Border-Gavaskar Trophy had ended in Sydney nearly 20 days earlier. He had flown home, after the four Test series, to rejuvenate himself before the World Cup.
"How were the holidays? Good rest?" I asked. "Yes, much needed break," he replied.
In Sydney, a day before the India-Australia match on 26 January, MS Dhoni sat in front of the media, straight- faced as ever. He ducked some bouncers, smacked a few questions for six. There was one query which he played with a dead bat: "Is it good timing on behalf of team director to leave ahead of the World Cup?" asked one reporter. "I don't see a problem with it. He is not a player. His job is to observe and help us. It can be tough to do that for five continuous months," replied Dhoni.
The underlying point here isn't about Shastri's holiday; instead it is the lack of planning with which Indian cricket operates. While the team director can afford to go on leave, it is largely the same set of players representing the country in Tests as well as limited-over matches, leaving them in a time-warp of sorts. There is not enough down- time in between matches these days for players to work on their technical flaws, let alone traverse back and forth between two continents thousands of kilometres apart.
Fatigue starts setting in on long tours, both mental and physical, yet only the latter can be noticed. With this Indian contingent, it was first visible in Melbourne ahead of the Boxing Day Test. India's first-choice pacers, Ishant Sharma, Mohammed Shami and Varun Aaron, stopped bowling in the nets in the build-up to the Test. The ultimate indicator though, was from Dhoni himself, when he announced his shock retirement at the end of that match.
Quite a few front-line players were rested for the fourth Test in Sydney, and since then, it has mostly been about preserving them for the World Cup. The tri-series was well spaced out, allowing the team management to schedule net-practice at will, a fine mix of optional and compulsory pre-match sessions. It doesn't help, though, if you are constantly facing defeat.
"I have been in this position quite a few times," said Dhoni after India were knocked out of the tri-series by England in Perth. "From the confidence point of view, we are quite good. We have been in this situation. We know how exactly it feels and how to overcome it. It's a bit of a challenge because it has been a long tour so far, but this break—six to ten days—will help us." Asked if he would then be staying away from cricket until the final week before the World Cup, the skipper replied, with his trademark grin, "Not only me, everybody. Lock the kitbag, keep it somewhere you can't even see it. Completely switch off from cricket."
That's what they did, literally. The Indian team dispersed in different directions across Australia. Dhoni took a couple of his bowlers to a wildlife attraction park on the outskirts of Adelaide. Shikhar Dhawan went to Melbourne to see his family, as did Stuart Binny, to Sydney. They were told to return at ease, at least not until the bell had been sounded for their World Cup title defence.
On 6 February, the players gathered again in Adelaide, ahead of their two warm-up matches against Australia and Afghanistan, before the mega opening clash against Pakistan eight days later. There was still no news on the injury-front for Rohit Sharma, Ishant Sharma, Ravindra Jadeja and Bhuvneshwar Kumar. There was some other big news though: Dhoni had become a first-time father, blessed with a daughter. He sat in the pre-tournament captain's press-conference; true to form, not betraying any emotion. "Yes, we have been blessed. Both mother and daughter are doing fine," were the only words spoken. "Did you consider going home given the long gap between the tri- series and the World Cup?" was the next obvious question.
"Not really. I am on national duty right now. The World Cup is an important tournament. Everything else can wait," Dhoni said, in his inimitable calm manner. He may be just a cricketer, but it is often said that there is an Armyman behind this garb. With that single response, this trait was out for everyone to see.
The big tournament, cricket's crown jewel, has returned to Australia and New Zealand for the first time since 1992. A few things have stayed the same as last time—two new balls from both ends, new fielding regulations outside the 30-yard circle, an unfancied Pakistan team arriving here. A lot has changed too.
In the latter part of the 23-year gap, Twenty20 has changed the way cricket is played, irrespective of format. When the teams get down to business on 14 February, its impact will be felt in the strategies they choose to deploy over the course of the next six weeks. Perhaps most in the manner Australia chooses to play, for there is a growing unease about ODIs Down Under.
"ODI cricket is lost in the discourse between Tests and T20 in Australia," says Thejas Balaraman, a consultant living in Melbourne. "For me, this World Cup is all about how it can pull this format out of its rut." He has lived in Australia for the past two years, having worked in this country for a decade before eventually opting to settle down here. "Cricket here seems to be just part of their social structure, almost from childhood. It is tough not to be enticed. Everywhere there are lush green open fields— you just get down to playing every weekend. I have played for a full season now. It is not just about cricket, though. There are tennis courts, basketball courts, football fields, swimming pools etc, whichever direction you look. Everyone is playing some sport or the other. Almost everyone goes to the gym and this is a very fitness conscious society," he says.
When I first landed here in November, the society's affinity for sports was prominently visible. Walking across the river Torrens to get to the Adelaide Oval on a Sunday morning, I noticed an ongoing rowing race. It turned out to be a monthly affair, with the three-week gap used by contestants to get ready for the next event.
Four weeks later, the flags of countries participating in the 2015 AFC Asian Football Cup were fluttering everywhere in Sydney. This tournament coincided with the ongoing Big Bash League as well as the Indian tour; 35,000-plus people attended the season's final home game played by Sydney Sixes, as fast bowler Brett Lee bid farewell. Two days prior, 25,000-plus had attended the rained-out match between Australia and India. Later that same evening, another 36,000-plus attended the football semi-final between South Korea and Iraq. Meanwhile, tennis stars descended from all over the world, to Adelaide, Perth, Sydney and Brisbane, before converging to Melbourne for the Australian Open. In the same week, that city played host to tennis, cricket and football, all with huge attendances. While the ODI World Cup will be ongoing, Formula One will arrive here in March as well. Melbourne has enough willing people to make both events a roaring success, simultaneously. Just how do they do it?
"Australia has a small population spread over a great land mass, and its people need reasons to come together. Sport has been the main one for most of its history. White settlers were racing horses and playing cricket here almost as soon as they arrived. Cricket remains the closest thing we have to a national game, the football codes still being defiantly regional," says eminent writer Gideon Haigh.
"It's commonly argued that our sportsmen pre-empted our statesmen, our cricketers playing together as 'Australia' and winning the 'Ashes' from England before the six colonies were united by Federation in 1901. Every four years, Australians get excited about the Olympics; every four years they get fussed about soccer's World Cup, at least if Australia is participating. Otherwise, cricket is Australia's chief worldwide sporting expression," he adds.
Haigh and Balaraman are team-mates at the South Yarra Cricket Club in sub-urban Melbourne, getting together with their mates to play weekend cricket. More than their words, this little fact drives home the point. Can there be any surprise when such an affiliation of this sport in the social structure here inspires people in new ways?
"Every kid in Australia has played backyard or beach- cricket growing up. At present though, cricket here is in an interesting phase where it needs to remain relevant to an increasingly changing demographics. The game needed to be redefined at the grassroots level, where 99 per cent of its participants play," says Navneet Ganesh, director of Infinity Cricket, a cricket events organisation based on the T20 concept. "What does the World Cup coming here mean to you?" I ask him.
"The first World Cup I recall was the 1999 edition played in England. I was in grade four, and used to collect newspaper cuttings each day from the tournament and made a World Cup scrap book. I used to type match summaries alongside images cut from the newspapers. And now the World Cup has come here, right in my backyard. I can't wait," he says.
Across the Tasman Sea, in Auckland, New Zealand, Raghavan Venugopal is packing his DSLR camera and a plethora of different lenses. He works in the infotech industry, as a configuration manager, to pay his bills. Photography and cricket remain his most passionate affairs, though, not necessarily in that order.
In the 2015 ODI World Cup, he will be working for the International Cricket Council as a photographer on contract covering all seven India games, across both Australia and New Zealand. It is an inspiration he drew in no small measure from the tied ODI at Eden Park (in Auckland) last February when the Men in Blue were visiting.
"That was the only match on that tour India came closest to winning. I was sitting in the crowd clicking away in delight but the game went down to the wire—I felt I would get a heart attack. It inspired me to pursue this course. I chanced my skills with the World Cup happening here and I am just so glad to get this opportunity to travel to different venues and cover the event. That Eden Park tie motivated me to push my limits," he adds, before leaving to practice his photography skills at a club game the weekend before the tournament begins.
Someone else is getting ready too—the city of Auckland. A week before the tournament's first match gets underway in Christchurch, preparations have been completed in earnest. Big Hublot watch dials placed in host cities are counting down. Banners have been placed on either side of various roads, flags bearing the ICC's World Cup logo—and those of sponsors, of course.
Auckland will have a special fan-zone at its famed harbour-side where giant screens will show 47 of the 49 matches live. A dedicated fan-drive will lead up all the way to Eden Park, as the stadium will showcase some of the finest matches in the tournament. The line-up includes New Zealand's clash with Australia, a repeat from the 1992 World Cup, as well as South Africa versus Pakistan. The ground will also host the first semi-final, a la 1992.
"That is the first match I will attend where India might not play, though I am pretty sure they will reach the semi-final at least," says avid cricket fan Shreya Paranjape. She has tickets to five of the seven games the Men in Blue will playing, missing out only the ones in Perth. Distance, and the flying time to and from her home-town Christchurch, is an obvious hindrance.
"There are some interesting matches happening in vicinity, like the ones in Auckland. Why not attend them?" I ask her. "No, this is the World Cup, I cannot support anyone but India," she replies.
Subcontinental teams enjoy an immense following wherever they play. The Pakistan-Bangladesh warm-up match in Sydney is sold out. Melbourne is a stronghold for Sri Lankan fans. India, meanwhile, have the strongest following obviously, most prominent amongst them, the Swamy Army.
"I can't forget the way Virat Kohli indulged us during the Test series recently," says Angad Singh Oberoi, Melbourne-based vocal member of the famed Army. "Every time he reached a milestone, he would raise his bat to the dressing room (and his girlfriend at Melbourne Cricket Ground), and then he would turn to us. Over the course of the tour, other Indian players have followed suit and it shows that our support is appreciated."
"What matches are you attending?" I ask, already aware of the answer. "All India matches bar the ones in Perth, then whichever quarter-final they play, and so on. I was three years old when the World Cup came here last, and I have waited my whole life since then for it to come back. I was there when India won the 2011 World Cup in Mumbai. I just hope they will do it again at the MCG on 29 March. I will be there of course," he replies.
A month ago, the launch of India's new ODI jersey for the forthcoming tournament was meant to be a grand occasion. A function was hosted on the fourth floor of the Melbourne Cricket Ground stadium, and the World Cup's official broadcasters shot an advert with the players. It was a drab affair, as these often are; chilly even, thanks to the wind howling through the empty stands. Even the players knew they were mere props.
Dhoni was asked about India's chances. He said, "This jersey looks good, as good as any other jersey in the past. To play for India is a special thing, not many people get to wear this jersey. But this jersey or any other will not give us superpowers. We would like to be back here on March 29 and play the World Cup final. We would like to win it again and for that we will have to play well. But change in conditions will be a big factor."
Not the most confident of averments—some might even say he was feeling blue.
(Chetan Narula is the author of Skipper: A Definitive Account of India's Greatest Captains)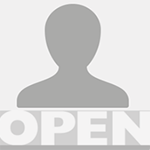 Chetan Narula is the author of Skipper: A Definitive Account of India's Greatest Captains