On the evening of 18 January 1977, prime minister Indira Gandhi made a surprise four-minute broadcast on All India Radio:
"…Let us go to the polls with the resolve to reaffirm the power of the people and to uphold the fair name of India as a land committed to the path of reconciliation, peace, and progress…Anyone can see that the nation is more healthy, efficient and dynamic than it had been for a very long time. The question before us is how to restore substantively those political processes on which we were compelled to impose some curbs…Legally, the present Lok Sabha can continue for another fifteen months. But we also strongly believe that Parliament and Government must report back to the people and seek sanction from them to carry out the programmes and policies for the nation's strength and welfare. Because of this unshakable faith in the Power of the People, I have advised the President to dissolve the present Lok Sabha and order fresh elections. This, he has accepted. We expect polling to take place in March…"
A short while earlier, she had ordered the release of many political prisoners, notably Morarji Desai and Lal Krishna Advani.
She called a cabinet meeting at short notice and informed those who could attend that she had decided to relax the Emergency's provisions and call for elections. Many of her senior cabinet colleagues and Congress party office bearers were away from Delhi on that day.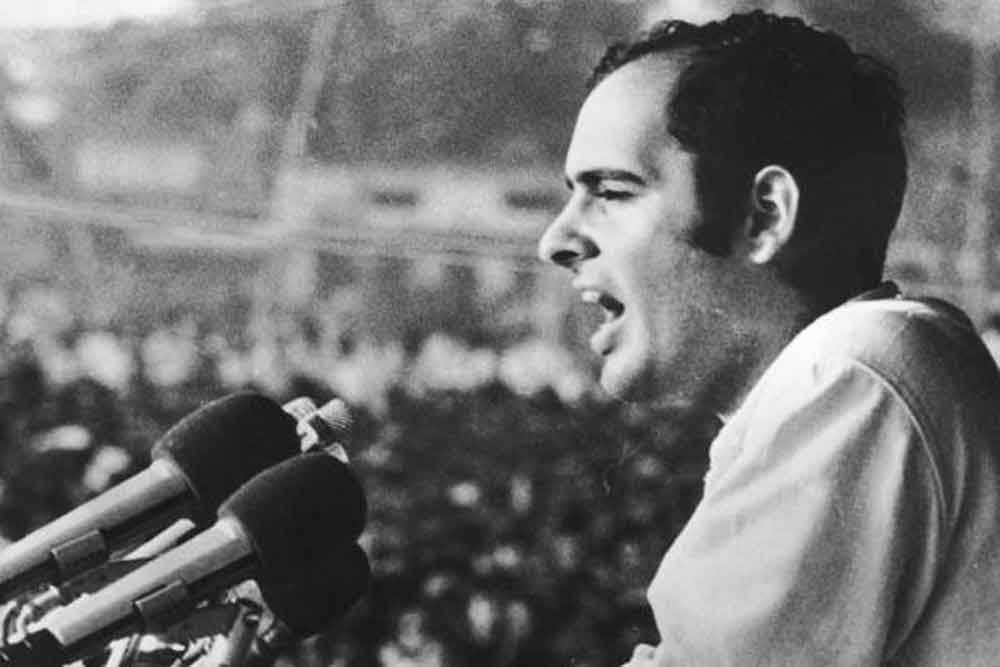 None of her political colleagues had even the slightest inkling, not even her second son Sanjay Gandhi. The columnist Kuldip Nayar has written that Sanjay Gandhi had told him ( during the Janata party regime ) that he had no intention of holding elections for at least three decades.
"What persuaded Indira Gandhi to dissolve parliament and call new elections in January 1977 remains a mystery", wrote the distinguished economist Lord Meghnad Desai recently. The eminent jurist Fali Sam Nariman too has referred to this as "a tantalising mystery" and "the unsolved intractable problem of our times".
There were no ostensible reasons for her to call for elections, after she had got Parliament, on 5 November 1976, to extend the tenure of the Lok Sabha by one year.
The economy was improving, after two good monsoons and harvests. Inflation had been controlled, especially of food items. Industrial production had increased after strikes by trade unions were dealt with harshly. Business and industry were happy with the capitalist outlook of Sanjay Gandhi, hailing him as the next Lee Kuan Yew. Foreign exchange reserves had doubled from Rs 9.7 billion in 1974-1975 to Rs 18.7 billion in 1975-1976.
The opposition parties were broken by eighteen months of imprisonment. Even the RSS Rashtriya Swayamsevak Sangh was ready to give up the fight. Forty thousand RSS members had been jailed, and their families were in dire financial straits, and eighty RSS members had died in custody.
On the other hand, there was widespread anger in the northern states over the compulsory sterilisation program of Sanjay Gandhi, with rumours that thousands of people had died or become impotent after the operations.
My personal assessment is that it was in the last week of October 1976 that she first began to consider holding elections, and that she had firmly made up her mind after the Congress party session which had been held in Guwahati on her birthday on 19 November 1976.
However, she was especially careful to not let anyone in her Congress party know until she announced it on radio on 18 January 1977.
In the last week of November 1976, after she returned from the Congress party session in Guwahati, she told her principal secretary Professor Prithvi Nath Dhar and my father HY Sharada Prasad, who was her information advisor: "I am going to end the Emergency and call for elections. I know that I will lose, but this is something which I absolutely need to do".
As instructed by Indira Gandhi, PN Dhar invited the chief election commissioner, Thirumalaraya Swaminathan, for tea, and told him to discreetly start preparing for elections.
T. Swaminathan, an ICS officer who had earlier been cabinet secretary, protested: "You are giving me this good news over only a cup of tea? We should celebrate with something much stronger." The two then opened bottles of choice liqueurs.
Almost all the popularly believed notions about why Indira Gandhi unexpectedly called for elections are inconsistent with the evidence I have.
Many wild theories were bandied about then. AFP Agence France Press and Newsweek reported – quoting Subramanian Swamy and western diplomats in India and US intelligence officials – that Indira Gandhi was terminally ill, and wanted to legitimise the rule of her second son Sanjay Gandhi before her demise, which was just a few weeks away.
This was indeed the predominant view in Delhi's diplomatic circles and high society cocktail circuits. Many boastful know it alls even claimed to have seen her medical records that she was suffering from terminal cancer – a totally false canard since her personal physician, Dr Krishna Prasad Mathur, our neighbour and close friend, was a model of discretion and loyalty.
Several conjectures have been advanced over the years by numerous scholars as to why Indira Gandhi called for elections, but I shall proceed to explain why there are major flaws in each of these.
1) She thought she would win easily, based on reports by the Intelligence Bureau
2) Strong resistance by the RSS
3) Pressure From Foreign Countries and Criticism in the International Media
4) Advice from the philosopher Jiddu Krishnamurti
5) Her being snubbed by the Shankaracharya of Kanchi
 1) Conjecture – Indira Gandhi called for elections because the Intelligence Bureau forecast that she would win 340 seats.
 While it is correct that the Intelligence Bureau forecast that she would win 340 seats, this is not the full picture.
 She had told PN Dhar and my father in the last week of November 1976 itself that even though she knew she would lose, it was absolutely necessary for her to call for elections.
 A couple of weeks earlier, Michael MacKintosh Foot, who was the UK's Lord President of the Council and Leader of the House of Commons, obliquely hinted to my father that Indira Gandhi would call for elections even though she knew she would lose.
 Foot, who regarded himself as being Indira Gandhi's elder brother, and who had the courage to speak frankly with her, spent several days in India in October 1976. He told her to release political prisoners, end press censorship, and he told her several harsh truths about Sanjay Gandhi's sterilisation programs.
 She heard Foot patiently, but made no commitments about ending the Emergency. Instead she elaborated on the reasons why she was compelled to declare the Emergency, strongly defended the family planning programme, and firmly told Foot that his good friend George Fernandes would have to stand trial on terrorism and treason charges. Foot then spent several hours emphasising Jawaharlal Nehru's ideals.
 In spite of being rebuffed by someone with whom he shared a close sibling-like relationship, Foot wrote to my father soon after he returned to UK: "…Crosland ( CAR Crosland was UK's Foreign Secretary ) told me that Indira would never call another democratic election, when I am certain that she would do exactly that even if her own hopes of winning were to be confounded…"
 In mid-December 1976, PN Dhar, who had been strongly against the Emergency from the outset, went to her with the Intelligence Bureau report which forecasted that she would win 340 seats, and remarked: "Surely you are not going to believe this, are you?"
 She replied: "Of course not. The IB will tell me what they think I want to hear."
 And she added: "It will be a relief if I lose, an absolute relief".
  2) Conjecture – Strong resistance by the RSS forced her to end the Emergency
 The RSS Rashtriya Swayamsevak Sangh and the BJP Bharatiya Janata Party have been emphatically claiming that it was their strong grassroots opposition which forced her to end the Emergency.
 But the truth is much more complex. The various leaders of the RSS were neither unanimous nor monolithic in their opposition to the Emergency. Many of them were grateful to Indira Gandhi for breaking up Pakistan, and perceived Sanjay Gandhi as a natural ally of their policies. 
 Since 1972, the then Sarsanghchalak of the RSS, Balasaheb Madhukar Dattatreya Deoras kept reaching out to Indira Gandhi to work together rather than fritter away their energies in antagonism.  
 But a wary Indira Gandhi, with her knowledge of 1930s European fascists modus operandi for infiltration, rebuffed all of Deoras' overtures.
 The former head of the Intelligence Bureau, TV Rajeshwar, has described how Deoras then sought to build bridges with Sanjay Gandhi, whose anti-communist views were in sync with the RSS.
 A section of the RSS got involved in Jaya Prakash Narayan's agitation against Indira Gandhi only at a late stage.
 In February 1974, a student agitation in Gujarat forced chief minister Chimanbhai Patel to resign. Inspired by their success, the student organisations Akhil Bharatiya Vidyarthi Parishad (ABVP) of the Bharatiya Jana Sangh and Samajwadi Yuvajan Sabha (SYS) of the Samajwadi Party, began an agitation in Bihar against chief minister Abdul Ghafoor.
 However, the parent organisations of the ABVP, the RSS and the Jana Sangh, were not supportive of its involvement in strikes and gheraos. These went against the image of discipline which they projected, and also injured their core membership of small businesspersons and traders.
 It was only after the negotiations which Jaya Prakash Narayan's team were conducting with PN Dhar and my father had to be abruptly abandoned just when they were on the verge of success, that a section of the RSS got involved in JP's movement.
 JP had long been a trenchant critic of the RSS, although he had worked together with Nanaji Deshmukh on disaster relief in the 1960s.
 On the advise of Ram Nath Goenka, JP asked Subramanian Swamy, then a Bharatiya Jana Sangh Rajya Sabha MP from Uttar Pradesh, to ascertain from Nanaji Deshmukh about the possibility of the RSS working together with him to dislodge Indira Gandhi.
 Subramanian Swamy convened a meeting at the Allahabad residence of Murali Manohar Joshi, to which he invited JP, Nanaji Deshmukh, KN Govindacharya, and Kailashpati Mishra. It was decided that the Bihar student leaders – Lalu Prasad Yadav, Sushil Kumar Modi, Ram Vilas Paswan, Sharad Yadav, Nitish Kumar, Ravi Shankar Prasad, etc – would cede the leadership of their agitation to JP and Nanaji Deshmukh.
 However, many RSS leaders, notably Sarasanghachalak Balasaheb Deoras, Eknath Ramakrishna Ranade, and Atal Behari Vajpayee, were not enthusiastic about joining JPs movement. Especially since JP had been second only to Nehru in harshly attacking the RSS ever since the 1940s.
 They sought rapprochement with Indira and Sanjay Gandhi rather than be hostile. Vajpayee had even asked Raj Narain to withdraw his election case against Indira Gandhi in the interest of national unity and political stability. Ranade was vehemently opposed to the ABVP conducting strikes and gheraos.
 JP nominated Nanaji Deshmukh as the general secretary of his Lok Sangarsh Samiti. According to my father, it was JPs tying up with the RSS which was the trigger for Indira Gandhi to declare the Emergency. She regarded Nanaji Deshmukh as the most formidable of her opponents; his visions for India were diametrically opposite hers.
 Indira Gandhi had inherited her father's deep suspicion of the RSS, and she decided to crack down hard on the Ananda Marg, the ABVP, and the RSS, as well as other extremist religious organisations, including Muslim ones.
 Being well aware that European fascism had been spearheaded by youth stormtroopers, she was even more hostile to the ABVP than she was to the RSS. According to my father, her principal objective during the Emergency was to permanently destroy the ABVP and the RSS, as well as the Ananda Marg, which she suspected of trying to assassinate her.
 On 4 November 1974, JP and Nanaji Deshmukh led a massive rally in Patna. The police beat up JP with lathis, breaking his collar bones, elbows and legs. Nanaji Deshmukh courageously threw himself over JP's unconscious body, absorbing further blows from the police. Public admiration for JP and Nanaji Deshmukh soared, and revulsion against Indira Gandhi reached an all time high.
 On the night of 25-26 June 1975, my cousin KR Chandrahas telephoned Nanaji Deshmukh at the RSS headquarters in Jhandewalan, informing him that the police had come to the Gandhi Peace Foundation to arrest Jaya Prakash Narayan, and warned him to flee. Nanaji Deshmukh and Madan Lal Khurana managed to escape just ahead of the police, and they led the RSS resistance to the Emergency.
 Subramanian Swamy received a phone call from a police officer, hinting that he would be arrested. Swamy managed to escape, and he played a major role in leading the resistance to the Emergency in the USA and UK.
 The RSS Sarsanghchalak, Balasaheb Deoras, was arrested at Nagpur on 30 June, and the RSS as an organisation was banned on 4 July 1975.
 Other RSS leaders who led the resistance to the Emergency were Dattopant Thengadi, Madhavrao Muley, Moropant Pingle, Rajendra Singh, and Bhausaheb Deoras, brother of Balasaheb Deoras. However, these zonal RSS leaders also authorised Eknath Ramakrishna Ranade to quietly enter into a dialogue with Indira Gandhi.
 In the 1960s, Indira Gandhi had helped Ranade ( he had been second to Golwalkar in the RSS hierarchy and he had written the constitution of the RSS in coordination with Sardar Vallabhbhai Patel ) to build the Vivekananda Kendra, over vehement objections from the Congress government of Tamil Nadu, and her own cabinet colleagues, led by Humayun Kabir.
 She had nominated Ranade to the governing council of the Indian Council for Cultural Relations, and they used ICCR as a facade to conduct secret one-on-one negotiations (my father was a vice president of ICCR).
 But many of the RSS rank and file alleged that Ranade was being exploited by Indira Gandhi to sabotage the RSS resistance to the Emergency.
 From Yerawada jail, Balasaheb Deoras wrote numerous times to Indira Gandhi, Maharashtra chief minister Shankarrao B Chavan, and Acharya Vinoba Bhave, seeking a compromise, and disassociating the RSS from JPs agitation ( full letters in Hindi are in the memoirs of Deoras ).
 Atal Behari Vajpayee and Lal Krishna Advani were arrested in Bengaluru, where they had gone for a parliamentary committee meeting. Vajpayee, who was in poor health, had to undergo surgery, first in Bengaluru, and then in AIIMS Delhi. He quickly reached an agreement with Indira Gandhi, and spent most of the Emergency under parole at his residence.
 Subramanian Swamy wrote an article titled "Unlearnt lessons of the Emergency", published in the Hindu newspaper on Tuesday 13 June 2000:
 "…During that 1975-77 period, most of the leaders of the BJP/RSS had betrayed the struggle against the Emergency. It is on the record in the Maharashtra Assembly proceedings that the then RSS chief, Balasaheb Deoras, wrote several apology letters to Indira Gandhi from inside the Yerawada jail in Pune disassociating the RSS from the JP-led movement and offering to work for the infamous 20-point programme. She did not reply to any of his letters. Mr. Atal Behari Vajpayee also wrote apology letters to Indira Gandhi, and she had obliged him. In fact for most of the 20-month Emergency, Mr. Vajpayee was out on parole after having given a written assurance that he would not participate in any programmes against the Government. The vivid description of other erstwhile Jana Sangh worthies who chose to walk out of prison on promise of good behaviour is given in a book written by the Akali leader, Mr. Surjit Singh Barnala…."
 After Nanaji Deshmukh fell into a police trap in South Delhi, and Dattopant Thengadi too was captured, the morale of the RSS cadres plummeted. By September 1976, even those RSS activists who had been staunchly opposing the Emergency till then were ready to throw in the towel. The families of the forty thousand 40,000 RSS members who had been jailed were in dire straits financially, and over eighty 80 RSS members had died in custody.
 In November 1976, over thirty leaders of the RSS, led by Madhavrao Muley, Dattopant Thengadi, and Moropant Pingle, wrote to Indira Gandhi, promising that if all RSS workers were first released from prison, then the RSS would support the Emergency. Their 'Document of Surrender', to take effect from January 1977, was processed by my father.
 On 16 December 1976, two key members of Sanjay Gandhi's cabal, Om Mehta, the minister of state for home, and Mohammed Yunus, an old Nehru family loyalist, invited some non-Hindutva secular opposition leaders – Biju Patnaik, Asoka Mehta, HM Patel, NG Goray, Samar Guha, Piloo Mody, and Krishan Kant – for talks.
 These secular opposition leaders mooted that if some of the more stringent provisions of the Emergency were first relaxed, then they would be willing to work together with Indira Gandhi on certain policies in the national interest, and not oppose her in other spheres.
 The DMK Dravida Munnetra Kazhagam, whose government in Tamil Nadu had been dismissed by Indira Gandhi, too agreed that they would not oppose her.
 Atal Behari Vajpayee, who was not invited for these talks ( there was no way that Indira Gandhi would have any discussions with the RSS or Jana Sangh ), found out about them, and he visited Om Mehta.
 It was strongly rumoured that Vajpayee had offered to sever his connections with the RSS, and reveal the whereabouts of Subramanian Swamy, Madhavrao Muley, and other RSS activists who were still underground.
 On his return from his meeting with Om Mehta, Vajpayee ordered the cadres of the ABVP to apologise unconditionally to Indira Gandhi. The ABVP students indignantly refused to obey Vajpayee.
 This RSS 'Document of Surrender', was also confirmed by Subramanian Swamy in his article in the Hindu on 13 June 2000:
 "…I must add that not all in the RSS were in a surrender mode. The exceptions were Madhavrao Muley, Dattopant Thengadi and Moropant Pingle. Muley had taken a tremendous liking to me. He supported me fully while I was abroad, and while I was hiding in India. But a tearful Muley told me in early November 1976 that I had better escape abroad again since the RSS had finalised the Document of Surrender to be signed in end of January of 1977, and that on Mr. Vajpayee's insistence I would be sacrificed to appease an irate Indira and a fulminating Sanjay whose names I had successfully blackened abroad by my campaign. I asked him about the struggle, and he said that in the country everyone had become reconciled to the 42nd Amendment, and democracy as we had known it was over. Democracy was over for the RSS but not for all others. A few weeks later general elections to the Lok Sabha were declared. No one quite understood then what had made Indira Gandhi do that. But as a consequence, the RSS luckily did not need to sign the Document of Surrender…."
 3) Conjecture – Pressure From Foreign Politicians
 Many political analysts have claimed that strong pressure from foreign countries and criticism in the international media caused Indira Gandhi to call for elections.
 However, most foreign leaders either did not criticise the Emergency, or were mild in their statements. Many foreign governments were kept happy by the Indira Gandhi government placing massive import orders on them.
 Right from the beginning of the Emergency, she reached out to foreign leaders. On 27 June 1975, she sent personalised cables to several world leaders explaining why she was compelled to declare the Emergency. A common refrain was: "…Jaya Prakash Narayan has aligned himself with the RSS, the organisation which instigated Mahatma Gandhi's murder, and which is fanatically Hindu…"
 PN Dhar and my father crafted carefully nuanced strategies to address various heads of state and government, prominent editors and journalists, and international opinion makers, catered to appeal to each leader's personal likes and dislikes.
 Separate strategies were crafted for disparate constituencies such as socialists, leftists, liberals, conservatives, free trade exponents, and votaries of minority rights.
 Kanwar Natwar Singh, who was then deputy high commissioner in the UK, wrote to my father – "I know what to say to our critics. But it is much more difficult to explain the Emergency to our friends".
 My father replied to Natwar Singh in July 1975: "…When we speak of our political structure or aims, the leftists only speak of socialism, the Anglo-US-European liberals only of pluralistic democracy…Neither group gives much importance to secularism…The cardinal mistake of JP and company was to hand over the controls to RSS….No man in his senses can ever say that a RSS-led Opposition Front can preserve a system based upon religious tolerance and equality…"
 In their book "India's First Dictatorship – The Emergency 1975-77", Christophe Jaffrelot and Pratinav Anil have written:
 "It would be a bit of a stretch to attribute the lifting of the Emergency to diplomatic pressure. Foreign governments on both sides of the Iron Curtain had come to accept the Emergency in 1975…One of the reasons for the West's complacency, in spite of its notional commitment to liberal democracy, was that in USA and Europe the Emergency was well thought of by the business world. Foreign capital benefitted in at least three ways under Congress rule, both before and during the Emergency…"
 J. Anthony Lukas wrote perceptively in the New York Times: "The Emergency is profoundly schizoid. The Left has been granted control of the Rhetoric. The Right has been granted most of the tangible benefits".  In my personal opinion, this represented a Division of Labour between mother and son.
 Jacques Chirac, the prime minister of France, was the chief guest at the Republic Day parade in January 1976. India placed major orders on France for power, telecommunications, and satellite equipment, as well as for railways, petrochemicals, and steel.
 When foreign correspondents questioned him about his being the "first western statesman to visit India after the promulgation of the Emergency", he replied sharply: "France does not interfere in the internal affairs of other countries", and immediately began to praise the "important and constructive part played by India at the Paris conference on energy and raw materials".  
 Chirac then offered India defence equipment, especially Mirage aircraft, "without any political strings, and without endangering your independence", and "pledged that France would continue nuclear cooperation with India". He pledged Rs 180 million in aid for India's nuclear and space programmes.
 Many writers have made much of US president Gerald Ford postponing a visit to India scheduled for August 1975.
 However, the Indira Gandhi government kept the Americans satisfied by a series of carefully calibrated measures, such as easing restrictions on multinational corporations and by supporting a few aspects of US foreign policies.
 The maximum extent to which Gerald Ford went was to issue a mild statement: "It is really very sad that six hundred million people have lost what they have had since the mid-nineteen-forties".
 Ford's visit was postponed because Indira Gandhi had wanted certain commitments and reassurances regarding the CIA's activities in India, which the Ford administration was not prepared to give.
 There were also rumours that Maruti had sought the representation of US corporations for doing business in India, which would have caused embarrassment during a US presidential visit.
 Actually, Indira Gandhi wrote frequently to leading Republicans such as vice president Nelson Rockefeller, Senator Charles Percy, Senator Howard Baker, and Senator Bob Dole, as well as prominent Democrats such as the Kennedy clan, former vice president Hubert Humphrey, Senator Mike Mansfield, and Senator Robert Byrd. My father drafted her messages to them.
 Similarly, the Indira Gandhi government kept Britain happy by placing major import orders, especially for Jaguar aircraft.
 Jaffrelot and Anil wrote in their book: "British support was bipartisan, from Labour Left to Tory Right".
 This is correct. In addition to her old and strong connections with the ruling Labour party's stalwarts, Indira Gandhi reached out to Conservative leaders such as Harold MacMillan, Earl Alec Douglas Home, and Edward Heath, and she invited Margaret Thatcher, as well as the Liberal party leader Jeremy Thorpe, to visit India.
 During her meeting with Margaret Thatcher in Delhi in September 1976, Indira Gandhi strongly defended the Emergency. Thatcher then publicly stated that 'the Emergency had helped India to tackle high inflation amid the worldwide recession'.
 Both British prime minister Harold Wilson and his successor James Callaghan were appreciative of the factors which compelled Indira Gandhi to declare the Emergency, and the British Foreign Office declared: "An authoritarian regime is better equipped than a democracy to force through the reforms which are needed in India".
 Baroness Jennie Lee, widow of Aneurin Bevan and herself a former Labour minister, made a stirring speech in the House of Lords: ".. I don't see how prime minister Indira Gandhi could have done anything except declare an Emergency in order to have a strong central government… Anyone who has a sense of history and compassion will follow with utmost sympathy what this outstandingly brave and courageous woman is trying to do for the people of her country…"
 On his return from India, the leading Labour party MP Julius Silverman stated in the House of Commons: "During my visit to India, I saw no signs of totalitarianism. I have no doubt in my mind that India will remain a democratic country".
 The only leading British public figures who harshly criticised the Emergency were Lord Louis Mountbatten and Lord Fenner Brockway.
 Mountbatten's objections were because his royal friends had been jailed, especially Maharani Gayatri Devi of Jaipur and Rajmata Vijaya Raje Scindia of Gwalior.
 In 1974, Indira Gandhi had asked the Kolkata-born Lord Fenner Brockway, who was close to both Jawaharlal Nehru and Jaya Prakash Narayan, to mediate between her and JP.
 This was after the negotiations which PN Dhar and my father were conducting with JP's team had to be abandoned abruptly after Saeed Naqvi published their details in the Statesman newspaper.
 Brockway had advised JP to accept Indira Gandhi's generous terms, but JP demurred inexplicably. However, after JP was arrested, Brockway publicly castigated Indira Gandhi and campaigned for JP's release, writing numerous stinging articles, mainly in the Times of London.
 Many political analysts have referred to strong criticism from Willy Brandt, Bruno Kreisky, and Olof Palme.
 The actual background is that the Palace Guards had issued verbal orders that George Fernandes was to be killed as soon as he was caught by the police. But the police officer who captured George Fernandes in Kolkata on 10 June 1976 insisted on having written orders from Indira Gandhi herself.
 Socialist statesmen such as Willy Brandt, Bruno Kreisky, Olof Palme, and Michael Mackintosh Foot, all of whom were admirers of Jawaharlal Nehru, appealed to her fervently on behalf of George Fernandes.
 In response, she sent them intelligence reports about the massive violence planned nationwide by George Fernandes, and further gave them audiotapes of his interactions with foreign intelligence agencies, including his asking Willy Brandt's own intelligence officers for funds.
 Much has been made of Indira Gandhi denying permission to Socialist International to send a delegation to India.
 She was well aware that Socialist International was receiving funds from organisations which were rumoured to be fronts for the CIA. Jaya Prakash Narayan was receiving funds from Socialist International with Ram Nath Goenka acting as the conduit. George Fernandes' taxi drivers union too had received funds from Socialist International, routed via Japan.
 Whereas she had imperiously rebuffed Willy Brandt, Bruno Kreisky, and Olof Palme, it is probable that she first began to consider relaxation of the Emergency after Michael Foot had long meetings with her in October 1976.
 Foot, who had arrogated to himself the role of being Indira Gandhi's elder brother, told her several harsh truths – "your father would regard this as a personal tragedy". He detailed Nehru's aspirations and expectations of her, concluding by reciting to her the very same words which her father had used in his advice to her when she was young: "Be brave, and all the rest follows. If you are brave, you will not fear, and will not do anything of which you are ashamed".
 In spite of her cold reaction, Foot wrote to my father soon after he returned to UK: "…Crosland ( CAR Crosland was UK Foreign Secretary ) told me that Indira would never call another democratic election, when I am certain that she would do exactly that even if her own hopes of winning were to be confounded…"
 4) Conjecture – Criticism in International Media
 Many scholars have contended that criticism in the international media forced Indira Gandhi to relax the Emergency. However, while there were many articles critical of her, there were just as many, if not more, articles in her support.
 My father had formulated a comprehensive outreach strategy for addressing foreign editors, columnists, and intellectuals. He wrote frequently to her harshest critics.
Within weeks of the declaration of the Emergency, Indira Gandhi granted lengthy interviews to the Sunday Times and The Observer of London, as well as to Norman Cousins of Saturday Review.
 She also gave interviews to NBC TV of USA in August 1975, answering tough searching questions, as well as to Mexican and Mauritius TV channels.
 Time magazine sent a correspondent to India, and he reported in October 1975: "…The Prime Minister has won widespread support for seizing a rare opportunity to ram through a score of social reforms. These days India is engrossed in a frenzied campaign to encourage discipline, punctuality, cleanliness, courtesy…", and went on to praise her for controlling inflation in just a few weeks.
 In a bizarre editorial, the Sydney Morning Herald tried to pin the blame for the Emergency on Jawaharlal Nehru's emulating Soviet style heavy industrialisation and his centralised bureaucracy.
 On 15 August 1975 The Times of London carried a full page advertisement headed:
 'Today is India's Independence Day'
'Don't Let the Light Go Out on India's Democracy'
'Free Jaya Prakash Narayan'
 which was paid for by the 'Free JP Campaign'.
 Signatories to this paid advertisement included many persons who were close to Indira Gandhi – Bishop Trevor Huddleston; Lord Fenner Brockway; the economist Ernst Friedrich Schumacher whom JP had brought to India and appointed to the Planning Commission; the political scientist Wyndraeth Humphreys Morris-Jones, who had served as constitutional advisor to Lord Mountbatten; the wives of Harold Laski and Stafford Cripps; the actresses Sybil Thorndike, Peggy Ashcroft, Glenda Jackson; the historian Alan John Percivale Taylor; and the theatre critic Kenneth Peacock Tynan.
 My father wrote detailed personalised letters to each of them explaining why Indira Gandhi was 'compelled to imprison her father's closest friend, whom he had wanted to succeed him as prime minister'.
 And my father did not confine himself to politics. Each of the recipients, who were well aware of how much my father admired JP, were praised in minute detail for their recent achievements – the actresses for their performances, others for their recent writings and speeches.
 A Tory MP, Sir Eldon Wylie Griffiths ( he had earlier been Managing Editor of Newsweek, foreign editor of Washington Post, and a minister in Edward Heath's cabinet ) visited India, and he wrote numerous articles praising Indira Gandhi and the Emergency, especially in the Times of London.
 The Guardian carried a long report on 2 August 1976 titled: "The Empress Reigns Supreme".
 Eighty prominent Americans, many of whom were close to Indira Gandhi, signed an appeal in the New York Times issue of 5 March 1976, calling for the restoration of civil liberties.
 My father wrote personalised letters to each of them – Arthur Ashe, Joan Baez, Ralph Ellison, John Updike, Norman Mailer, Milton Singer, Arthur M Schlesinger, Allen Ginsberg, Noam Chomsky, Francine Frankel, Linus Pauling.
 Rather than taking issue with them for signing the appeal, my father praised them for their social conscience, and he invited them to come to India to assess the situation for themselves.
 As with the British signatories, my father praised the recipients in minute detail for their recent achievements – Arthur Ashe for his backhand and placement of serves, Joan Baez for her lyrics and recent concerts, Pauling for several of his chemistry research papers, and the writers and academics for their recent books and articles.
 My father, who had been a Nieman Fellow at Harvard, kept in constant touch with editors and intellectuals all over the USA.
 My father drafted letters from Indira Gandhi to publisher Arthur Ochs Sulzberger and editor Abraham M Rosenthal of the New York Times.
 On 4 April 1976, the New York Times carried a lead article by J. Anthony Lukas, who had worked for several years in India in the 1960s, titled: "India Is As Indira Does".
 Rosenthal, who had worked in India for several years in the 1950s, again visited India. He remarked to my father that if Nehru were alive, he would have strongly opposed his daughter, who would, in return, have clamped him in jail.
 However, there is much merit in Ramachandra Guha's assertion that the numerous articles of John Grigg would have influenced Indira Gandhi.
 The Tory politician, editor, and prolific columnist John Edward Poynder Grigg (Baron Altrincham) had been a genuine well-wisher of Indira Gandhi for decades; he was a keen scholar of Mahatma Gandhi and Nehru.
 Grigg wrote an open letter to her in The Spectator in August 1976: "It is sad that Nehru's tryst with destiny has been turned into a tryst with despotism, that too by his own daughter…I urge you to free yourself from Sanjay's influence and return to the values of your father's generation…I implore you, at whatever cost to you – power, loss of face, love of a mother – to restore the freedoms you have taken away…To do so would be the hardest act of your life, but it would also be the bravest and the best… (As your father had said) Happy is the country whose people can tell you when they are not happy…"
 Some days later, Grigg wrote another open letter to her in the Spectator: "Your father was a true patriot because he was a true democrat . . .During his long premiership he made mistakes but he never broke faith with the Indian people…You should have been the proudest upholder of India's democracy, which was proving to the whole world that people did not have to be rich or educated to enjoy civil liberties…Yet by your actions you have spuriously confirmed the view of old-fashioned imperialists that only authoritarian methods can work in a country like India…"
 Indira Gandhi took Grigg seriously because she knew that he had her best interests at heart. Grigg was a third-generation friend of India. His grandfather had been the British Resident in Travancore, and his father a member of Churchill's cabinet.
 However, Ramachandra Guha's claim that it was the columns of Henry Bernard Levin in The Times of London between October 1976 and January 1977 which caused Indira Gandhi to end the Emergency is off the mark.
 In his books "India After Gandhi" and "Autumn of the Matriarch", Guha wrote at length:
 "In October 1976 the widely respected columnist Bernard Levin wrote two long articles in The Times. Speaking of the suspension of habeas corpus, and the curbs on the press, he warned that Mrs Gandhi was turning her country into a 'tin-pot dictatorship'. In the first week of January 1977 he wrote two more essays, criticising the constitutional amendments passed to emasculate the presidency and the judiciary. These 'tyrannous provisions' were 'entirely unnecessary except to one who wants total power and the ability to use it without check'. These latest changes, said Levin, had confirmed the 'transformation of India into a fully authoritarian regime under its seedy dictator, Mrs Indira Gandhi'…'After studying a substantial amount of material on the subject' Levin concluded that 'Mrs Gandhi's shabby little regime' definitely qualified for that definitive epithet, 'totalitarian'. He ended his essay by quoting the farewell editorial of the Bombay journal Opinion: 'The current Indira regime, founded on 25 June 1975, was born through lies, nurtured by lies, and flourishes by lies. The essential ingredient of its being is the lie."
 My father responded to Henry Bernard Levin at length. Levin was a follower of Osho Rajneesh.  He had spent several months in Osho's ashram in Pune, and his views were entirely coloured by that.
 Levin had strongly supported Richard Nixon and Spiro Agnew on Watergate. My father pointed out to him that it was ironic that a columnist who proclaimed Nixon's innocence was attacking Indira Gandhi, and he quoted Levin's old columns back to him.
 Again, my father tempered his criticism by first praising Levin for his recent articles on Kiri Te Kanawa and Aleksandr Solzhenitsyn, as well as his encyclopaedic writings on Richard Wagner and Shakespeare.
 High Commissioner to UK Braj Kumar Nehru too retorted sharply in The Times: "…I have great respect for Mr Levin's views on Wagner; I have much less for his views on the Indian Constitution. I do not write on Wagner; I wish he would not write on India's Democracy…".
 Most of Levin's columns on the Emergency were not his original views, but were lifted almost verbatim from the Mumbai journal Opinion, which was owned and published by a retired 1924 batch ICS officer, Astad Dinshah Gorwala, who was a crusader against corruption.
 Even though the 75-year old Gorwala in his newspaper had called her an "arrant liar" and Sanjay "a goonda", Indira Gandhi had a grudging admiration for his courage ( Gorwala gave copies of his newspaper for free, running it out of his civil service pension ), and she instructed: "This valiant old man should be left alone".
 But a year later, Sanjay Gandhi forced Opinion to shut down, and AD Gorwala wrote in its last edition: "The current Indira regime, founded on June 26, 1975, was born through lies, nurtured through lies, and flourished by lies. The essential ingredient of its being is the lie. Consequently, to have a truth-loving, straight thinking journal to examine it week after week and point out its falsehoods becomes intolerable to it."
 5) Criticism from Foreign Friends
 Ramachandra Guha has gone to great lengths to try to establish that criticism from some of her closest British intellectual friends caused Indira Gandhi to end the Emergency.
 But it is uncertain whether their criticism was instrumental in her decision, since they lacked political clout. She had after all, imperiously rebuffed international statesmen of the stature of Willy Brandt, Bruno Kreisky, and Olof Palme when they interceded on behalf of George Fernandes.
 When Iris Murdoch, WG Archer, and EP Thompson, during their respective visits to India, started to tell her about how Sanjay Gandhi's excesses were causing public anger, she would immediately divert the conversation to cricket, books, theatre, and music.
 When her schoolmate the writer Iris Murdoch broached the topic, Indira Gandhi started talking about Ian Botham and Tony Greig, and then went on to Murdoch's articles and books.
 William George Archer had been a senior ICS officer and a friend from the 1930s. Both he and his wife Mildred were eminent scholars and curators of Indian art. Indira Gandhi arranged for him to be awarded an honorary doctorate by Guru Nanak Dev University in 1976 for his book on Sikh paintings; he had earlier received one from Punjab University.
 Whenever Archer and his wife began to talk about anger against Sanjay's sterilisation programs which they had witnessed first-hand during their extensive travels to collect folk art, Indira Gandhi would turn the conversation to their recent articles on Kangra paintings and Santhal art.
 Edward Palmer Thompson, the left-wing historian, spent several months in India during the Emergency at her invitation. His father, Edward John Thompson, was a renowned Bengali scholar who had translated Rabindranath Tagore from Bengali to English, and was a close friend of Nehru, and he had strongly opposed Partition, trying to persuade his friend Iqbal to change his views.
 When Thompson began to mention Sanjay Gandhi's excesses, she changed the topic to ask him about how the languid sport of cricket reconciled with his celebrated work "Time, Work-Discipline, and Industrial Capitalism". Thompson told her that not only had Jawaharlal Nehru given him batting tips when he was a small boy, but he pointedly added: "Your father taught me what the spirit of cricket was all about". Thompson presented her with books of his father's extensive correspondence with Nehru and Tagore, and he emphatically reiterated their ideals to her.
 Guha has described how numerous friends of both Jaya Prakash Narayan and Jawaharlal Nehru – Horace Alexander, Agatha Harrison, Lord Fenner Brockway – wrote frequently to her, imploring her to restore democracy, and reminding her of the ideals of her father.
 My father replied to all of them, explaining why Indira Gandhi was 'compelled to imprison her father's closest friend, whom he had wanted to succeed him as prime minister'.
 Horace Alexander had founded the Delhi Birdwatching Society, of which Indira Gandhi had been the Secretary. The bulk of my father's replies to him were about the birds of Sultanpur and Bharatpur.
 The American sociologist, Joe Elder, who had earlier mediated in Kashmir, as well as between India and Pakistan, was invited by my father to visit India and assess the situation for himself. After meeting his old friends JP and Indira Gandhi, Joe Elder wrote numerous articles that JP was as much to blame for the Emergency as Indira Gandhi was.
 It is significant that in spite of his elaborate attempts to attribute the credit to criticism in the foreign press as well as from foreign friends of Jawaharlal Nehru, Ramachandra Guha ultimately wrote: "One still does not know, for certain, why in 1977 she decided to hold elections after all".
 6) Conjecture – Advice From the philosopher Jiddu Krishnamurti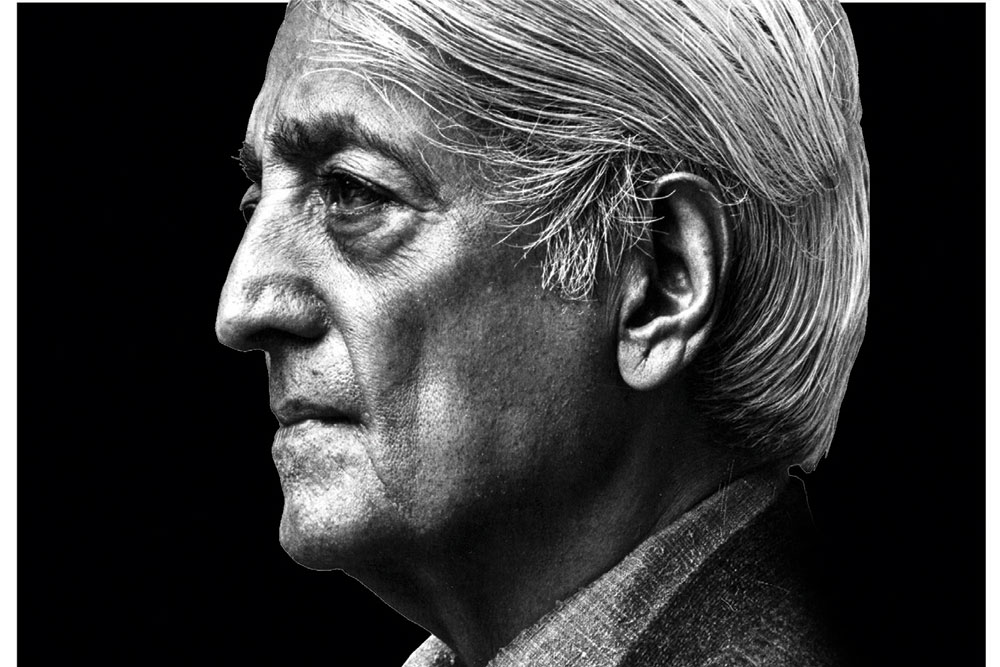 The cultural czarina and biographer of Indira Gandhi, Pupul Jayakar, has claimed that her guru, the philosopher Jiddu Krishnamurthi, should be given the credit for persuading Indira Gandhi to hold elections, because she had confided to him on October 28, 1976: "I am riding on the back of a tiger. I do not mind the tiger killing me. But I do not know how to get off its back".
 Jiddu Krishnamurthi replied to Indira Gandhi that since she was much more intelligent than the tiger, if she thought deeply enough about her situation, then the answer would present itself to her.
 Pupul Jayakar claims that it was this exchange with Jiddu Krishnamurthi which persuaded Indira Gandhi to "end the Emergency, no matter what the consequences would be for her."
 Even though Indira Gandhi was by then deeply troubled by how the Emergency was playing out, attributing a cause-and-effect to this vague generalised response of Jiddu Krishnamurthi seems really far-fetched to me.
 7) Conjecture – Her being snubbed by the Shankaracharya of Kanchi
 The followers of the Shankaracharya of Kanchi, especially Subramanian Swamy, claimed after her defeat in March 1977 that his refusal to speak to her was instrumental in her ending the Emergency.
 This is inaccurate. She had very high regard for the Kanchi Shankaracharya. The day she called on him, he was observing a vow of silence. My father had accompanied her. She and the Shankaracharya sat cross legged opposite each other, communing in total silence for three hours.
 As they departed from Kanchi, she told my father: "I am at peace now. I put all my questions to him, and received the answers I wanted. I am now clear about what I need to do".
 She added to my father: "Does one need mere words to communicate?"
 There was no question at all of the Kanchi Shankaracharya snubbing her; rather they had a deep telepathic communication in total silence.
 My father observed that Indira Gandhi, who seemed to be dithering till then, appeared to become calmer and more decisive after this visit to the Shankaracharya of Kanchi.

I HAVE THE FOLLOWNG four hypotheses about why Indira Gandhi called for elections, and request political scientists and historians to research these further:
1) She wanted to curb the excesses of Sanjay Gandhi
2) She was horrified by the proposal to convert India into a presidential dictatorship
3) The Youth Congress Rallies at Guwahati Reminded Her of Nazi Rallies of Nuremberg
4) Pakistan had Announced Elections
 1.     My First Hypothesis – To curb the excesses of Sanjay Gandhi
 NK Seshan, PN Dhar, and my father got the impression that from about September 1976 onwards, Indira Gandhi was beginning to get disillusioned with the Emergency, as reports of the excesses of the Palace Guards were brought to her attention.
 Before then, she had snubbed those who cautioned her about Sanjay Gandhi, especially her oldest well-wishers Parameshwar Narayan Haksar and Braj Kumar Nehru. Sanjay Gandhi harassed PN Haksar and insulted BK Nehru: "You just don't understand politics".
 I also heard that both President Fakhruddin Ali Ahmed and Vice President BD Jatti had used the safety of their constitutional positions to discreetly warn her about Sanjay Gandhi. Sanjay then tried to have Jatti removed.
 Sanjay had demanded of president Fakhruddin Ali Ahmed that he should write a column for his magazine Surya, and the president told Indira Gandhi that this was inappropriate.
 But she confided her misgivings about Sanjay to PN Dhar, who gave her a detailed report about his excesses. She had also received inputs from intelligence agencies that some of Sanjay's cronies were getting too close to American 'diplomats'.
 She was particularly perturbed by a rash interview which Sanjay gave to a new magazine called Surge. Sanjay harshly criticised communism, the Soviet Union, and the Indian communist parties, and further alleged that numerous leaders of communist nations were corrupt, going to the extent of naming some of these heads of government.
 In his interview to  Surge, Sanjay also referred to his power over his mother: "She listened to me even when I was five years old".
 With a scoop, the lady owner of Surge magazine immediately got excerpts published in that afternoon's 'Evening News' belonging to the Hindustan Times.
An aghast and furious Indira Gandhi summoned PN Dhar, who was out of town, to return immediately to Delhi to deal with this crisis: "Sanjay has done something exceedingly stupid…It would not only grievously hurt those who have helped us but create serious problems with the entire Socialist Bloc…", she wrote in her frantic message.
PN Dhar immediately got the police to buy up every single copy of the 'Evening News' from newspaper vendors all across Delhi.
Dhar put out a statement to news agencies in Sanjay's name saying that "…while private enterprise should be encouraged, the socialist nations should be saluted for their progressive policies and support…".
Lacking the power to admonish Sanjay directly, she remarked to him that "it was time that he developed a greater appreciation of international relations".
On Indira Gandhi's instructions, PN Dhar told editors that before they published any direct quotes from speeches and interviews of Sanjay, they should get the text vetted by my father.
Sanjay Gandhi tried to harass my father, but Indira Gandhi quickly told Sanjay to 'leave Sharadaji alone'.
Not having the power to confront Sanjay directly ( my father had written in RealPolitik magazine about the "prime minister being made a prisoner of the Palace Guards" ) she quietly began measures to curb Sanjay's excesses, such as remarking publicly that his "Compulsory Sterilisation programme was a bit too drastic".
NK Seshan, the trusted private secretary of Jawaharlal Nehru since 1944, quietly stymied many of Sanjay's outrageous plans. The nation owes a real debt of gratitude to the heroic NK Seshan, whom Nehru had fondly referred to as the son he never had. Sanjay greatly harassed the man who had dandled him on his knee, having NK Seshan thrown out of his official accommodation.
Chidambaram Subramaniam and Vasanth Sathe agreed with this view of mine, that declaring elections would force Sanjay to be more moderate and circumspect.
2. My Second Hypothesis- The proposal to convert India into a presidential dictatorship
In 1975 itself, Abdur Rahim Antulay, Rajni Patel, and Vasant Sathe, with inputs from NKP Salve, had formulated a proposal to convert India into a presidential form of government.
Siddhartha Shankar Ray, HR Gokhale, and Dev Kant Barooah further built on their proposal. These three advised that it would first be necessary to convert the present parliament into a Constituent Assembly, and also get two thirds of the state assemblies to pass Acts supporting this conversion.
Bansi Lal got the state assemblies of Haryana, Punjab, Uttar Pradesh, and Bihar to support this proposal for a new constitution.
A 13-member Constitution Bench of the Supreme Court had been set up for the purpose of overturning its earlier judgement in the Keshavanand Bharati case that Parliament could not amend the basic structure of the Constitution.
 In early November 1976, Indira Gandhi criticised the Keshavanand Bharti judgement in parliament.
 Many of Sanjay Gandhi's acolytes wanted that the Supreme Court and High Courts not have any rights to review acts passed by parliament and the state legislatures.
 Then Bansi Lal went to the extent of proclaiming that Indira Gandhi should be made president for life, and elections be done away with. Sanjay Gandhi made a speech: "Future generations will judge us not by the number of elections we held, but by the economic progress we made".
 In my opinion, this is when Indira Gandhi finally came to the realisation that things were going too far. Inder Malhotra, the leading political commentator and biographer of Indira Gandhi, agreed with this conjecture of mine.
 The American constitutional expert Granville Seward Austin, a close friend of my father, concurred, and added that "arguments were being made that since the Indian president would be directly elected by the people, s/he should enjoy more authority and powers than even the American and French presidents". ( A senior government officer had managed to get a copy of the proposals from the stenographers of Dev Kant Barooah, and he passed this on to Austin in total secrecy ).
 She remarked that foreign politicians were already comparing Sanjay and her to Baby Doc and Papa Doc Duvalier of Haiti, and nicknaming her as Mama Doc.
 Taking great care not to let anyone in her Congress party know, she had extensive discussions with the eminent Commonwealth constitutional lawyer Madun Gujadhur, who was advising the Australian government on its constitutional relations with Great Britain, as well as with her long time lawyer JB Dadachanji. She also occasionally consulted DP Singh, a leading lawyer and MP, who was close to PN Haksar.
 Madan Gujadhur, JB Dadachanji, and DP Singh were all close friends of my father and PN Haksar. I vaguely recall Madun Gujadhur, who was a Queen's Counsel, as well as JB Dadachanji coming to our house and telling my father that they had sounded out Lord Denning and Lord Hailsham, and had received their advice that India would be at risk of being expelled from the Commonwealth if it were to become a presidential dictatorship.
 The 13 member Constitution Bench of the Supreme Court was dissolved. Further, about one hundred and fifty Congress MPs and several hundred MLAs indicated their opposition to the Forty Second Amendment.
 The eminent jurist Fali Sam Nariman recently revealed that my father had told him that if Indira Gandhi had a deeper understanding of constitutional history and constitutional law ( even though constitutional law and history and political economy were among the subjects she had studied at Oxford ), then she would not have imposed the Emergency in the first place at all. 
 3. My Third Hypothesis- The Youth Congress Rallies at Guwahati Reminded Her of Nazi Germany
  It appears quite certain to me that Indira Gandhi had made up her mind soon after the Congress party session in Guwahati, which was held on her birthday of 19 November 1976.
 Sanjay Gandhi made numerous statements there claiming that the Youth Congress was now much more important than the main Congress party 'which was full of decrepit old people'.
 Even though she publicly hailed the Youth Congress: "You have stolen our thunder", could it be that Indira Gandhi began to develop misgivings about Sanjay then?
 He had denigrated several of her colleagues, especially Congress party president Dev Kant Barooah, Jagjivan Ram, and Swaraj Singh. Only AK Antony and Priya Ranjan Das Munshi had the courage to oppose Sanjay Gandhi.
 Could it be that the mass sycophancy shown to Sanjay, where he was compared to Jesus Christ and Shankaracharya, reminded Indira, who had grown up in 1930s Europe, of the Nazi rallies in Nuremberg?
 Could it be that the Soviets were alarmed by Sanjay Gandhi's vehement attacks on Communism? Mohit Sen, who was close to both Indira Gandhi and Leonid Brezhnev and other Soviet leaders, met her several times just after the Guwahati Congress session.
 4. My Fourth Hypothesis – Pakistan Elections Were Announced
  Elections in Pakistan were due in the last quarter of 1977. However on 7 January 1977, prime minister Zulfikar Ali Bhutto announced on television that the elections were being advanced, and would be held from 7 March 1977.
 It is probable that Indira Gandhi had intelligence information in advance that Bhutto would be advancing elections by several months.
 She stated to her old family retainer Mohammed Yunus, who was head of a News Pool of Non-Aligned Countries, in mid-December 1976: "The image of Pakistan abroad is increasingly becoming that of a democracy and we are being taunted for being a dictatorship".
 She then instructed Mohammed Yunus to 'get articles written in magazines in non-aligned countries about India's strong commitment to human rights and freedom of speech and India's deep rooted democratic traditions from the time of the Licchavis'.
 My Personal Conclusions
 Contrary to the widely held view that Indira Gandhi was confident of winning easily, she called for the elections knowing that she would lose. She had remarked to my father: "It will be a relief if I lose – an absolute relief".
 One of her close advisors told me, on condition of anonymity: "She had fallen deep into a trap, partially of her own making, and she was frantically trying to come out of it".
 My father HY Sharada Prasad too had written in the March 2006 issue of the magazine Realpolitik: "The Emergency can be described as 'Indira Gandhi's Coup Against Her Own Prime Ministership'. Her Secretariat, the Home Ministry, the Cabinet, and indeed her government as a whole, were deprived of their effective power, and the prime minister herself was made a prisoner of the Palace Guards.The Cabinet Secretary, the Home Secretary, the Prime Minister's Principal Secretary, and the Joint Secretary looking after Political Affairs in her office were all kept in the dark…."
 PN Dhar wrote: "Was her decision to hold elections a calculated risk — or was it something else? There may never be a conclusive answer. I believe she was not comfortable with the Emergency, and desperately wanted to get out of it, somehow, anyhow".
 The economist Lord Meghnad Desai wrote: "A charitable – and not implausible view – is that the democratic instinct was too deeply embedded in her, and that she always saw the Emergency as a temporary measure."
 My father stated that at the critical juncture, Indira Gandhi proved his thesis that she was much more the daughter of Jawaharlal Nehru than she was the mother of Sanjay Gandhi.
 Former president Pranab Mukherjee too agreed with this view. During his video interaction with Rahul Gandhi on 2 March 2021, Kaushik Basu, former chief economist of the World Bank and currently professor of International Studies and Economics at Cornell University, recounted:
 "I asked Pranab Mukherjee whether it was hubris, the arrogance of an authoritarian leader that she would win? Or was it that she was beginning to have self doubts?"
 President Mukherjee replied to Basu: "Actually I have direct conversational evidence. She began to think she would lose. But she wanted to put it to the test and have a fair election, even if she would lose. Having made a huge mistake, she wanted to rectify that and bring back democracy".
 Within hours of her radio broadcast, John Edward Poynder Grigg (Baron Altrincham) wrote an article "The Biggest Test of Indira Gandhi": "…(Her calling for elections) gloriously demonstrates the fact that India is a free country…Indira Gandhi is in trouble now because she is no irresponsible despot but a politician subject to votes and verdicts that she cannot control…Not least is the intensity of hatred that her political enemies feel for her. It is hatred, not for her person alone, but for the policies she stands for…"
  The question arises that if she had made up her mind by the end of November 1976, then why did she wait until 18 January 1977 to make the announcement?
 It could not be to prepare her party workers, since she took great care to not let any of them know.
 She could have announced elections before Bhutto did on 7 January 1977, which would have enhanced her prestige internationally.
 Could it be that she was waiting for the RSS Document of Surrender to be implemented?
 But that once she had announced the elections, the RSS did not abide by the terms of the Document of Surrender?
 Lord Meghnad Desai's reference to her viewing the Emergency as a temporary measure is correct.
 She had intended to announce relaxation of several of the Emergency measures in her Independence Day address to the nation on 15 August 1975. My father had drafted her speech.
 However, the assassination of Sheikh Mujibur Rehman of Bangladesh that dawn totally changed the entire situation. She told my father as they were driving together to Red Fort: "You were opposing the Emergency. Now you know why I was compelled to impose the Emergency. India was next". 
 The pointed timing of Mujib's assassination, intended to send a strong threatening signal to India, meant that these announcements had to be abandoned. My father hurriedly rewrote her speech in the car. Even as she began her Red Fort address, my father kept frantically scribbling subsequent paragraphs for her to read out, as they anxiously awaited further news from Bangladesh. 
 A point which is often overlooked is that whereas Indira Gandhi relaxed the Emergency on 18 January 1977, it was formally ended only on 21 March 1977, the last act of her defeated government.
 The Home Minister K Brahmananda Reddy went to the acting president BD Jatti with the cabinet resolution ending the Emergency. Jatti detained Brahmananda Reddy until the notification was printed in the government gazette, which happened at 4 am.
 BD Jatti wanted to ensure that Sanjay Gandhi did not try any last minute tricks.

The author, an alumnus of Carnegie Mellon and Indian Institute of Technology-Kanpur, is a technology consultant and defence analyst. The opinions expressed in this column are those of the author