FOR THE LONGEST time, detective stories were considered a Western product, while Indian authors, especially in the English language, were fixated with doing the 'Great Indian Novel'. The crime selection in our Indian bookshops mostly consisted of either British 'cozies' or American 'noir' even just a decade ago.
Incidentally, the 1990s saw some fine pioneering but largely overlooked local English language suspense fiction—by Ashok Banker, Shashi Warrier and, in particular, Amitav Ghosh in The Calcutta Chromosome. Vikram Chandra's Sacred Games (2005) was the game-changer, which combined crime with that grail of literature, a great Indian novel. Its publication coincided with the unexpected emergence and rising popularity of books beyond Anglo-American crime, such as translations of social-realist Scandinavian noir (especially Stieg Larsson's Millennium trilogy which sold a record 80 million copies worldwide) and mind-challenging Japanese thrillers (notably Keigo Higashino's books that were suddenly found in every Indian bookshop worth its name).
A bunch of outstanding local writers, whose books held their own against this globalised wave of suspense, appeared in the footsteps of Chandra, Larsson and Higashino. There was Mukul Deva with his military action series, Eshwar Sundaresan's hate crime serial killer in Behind the Silicon Mask, Somnath Batabyal's unscrupulous rookie journo on the crime beat in The Price You Pay, and Shatrujeet Nath's extraordinary espionage thriller The Karachi Deception. But out of these, only Deva is going strong and releasing new hot stuff every year.
More recently, the scene got a boost when Ashwin Sanghi joined the James Patterson pulp factory to script a couple of racy detective novels in the 'Private series', set in Mumbai and Delhi respectively; the latest instalment has just come out. Their collaboration would, from all appearances, prove that the Subcontinent is a potentially fertile fictional crime scene for a global book market.
But apart from the occasional gem of an absorbing mystery, reviewing crime fiction has by and large been an arduous task, because the pulp trade has mostly produced speculative, hastily written, poorly thought-out quickies for the growing metropolitan paperback market. The playing field was more conspicuous by its weaknesses than its muscle.
What were those weaknesses? Barely existent plots, wordy dialogues, meandering descriptions, meagre stylistics, and lack of authenticity due to a largely upper-class take on social scenarios. Often books marketed as thrillers were unspeakably dull, because the lackadaisical authors didn't show commitment to the genre or know how to make a reader invest enough to turn the page of the purported 'page-turner' to find out what gory thing was around the corner. Many detective stories were derivatives of Western genre fiction, giving those looking for something with Indian spice levels a bland 'I've read this too many times before but better' taste. No wonder then that South Asian fictional detectives haven't until now hit many top spots on international bestseller lists.
Let's work our way through this first batch of fresh-off-the-press crime of 2017 with that background in mind to see where we stand today.
The CEO Who Lost His Head is Aditya Sinha's debut and starts in the classic whodunit fashion with the discovery of a CEO, generally known to his employees as 'Buster Bastard', sitting at his desk with his head beaten to pulp. The murder weapon is a cheap trophy grabbed off his own shelf. Commendably enough, his corpse turns up already on page three—which may or may not be a pun since this novel lampoons the media industry—and the protruding brain is described like a cauliflower somebody has tried to colour red with henna. I fell for the book right there.
The weathered inspector Sandesh Solvekar and his sub-inspector colleague Mona Ramteke, a hardcore butch who doesn't hesitate to give suspects a good whacking to speed up interrogations, are on the case. However, pretty much everybody in town seems to have had a reason to bump the CEO off, forcing Solvekar and Ramteke to dig deep, which gives the reader a top-to-bottom representation of modern Mumbai.
An endless line-up of plausible suspects follows. But the fact that the CEO in question is the head of the Morning Anal, a newspaper mostly concerned with making cash from gossip, allows Sinha, an ex- media man himself, leeway to lampoon certain archetypes of the cinema, TV and print industries: there's the actress with the 'thinking-man's-sex-symbol tag' and there's Arnab, if you know what I mean.
Meanwhile, the mystery story loses steam some 150 pages into the plot as the detective work plods along, while the heinous murder vanishes into the background. Yet I go on reading since Sinha is the cheekiest tongue-in-cheek novelist I've come across in a long time, peppering his book with pop culture referential witticisms at every turn.
The analysis of Mumbai is delightful— whether it is descriptions of the traffic ('zigzagging motorcycles ridden by boys on the verge of graduating from being helmetless to being headless') or the production line at a vada pao stall which involves a surprising number of culinary artists from the vada stuffer to the vada frier to the pao cutter, highlighting the intricacy of putting together that humble delicacy. On the other hand, a drawback is that the dialogues don't always ring true. Can you imagine cops mouthing these lines between mouthfuls of hot vada?
Cop 1: 'Sridevi's interpretation of the heroine made the vamp redundant and, in no time, extinct.'
Cop 2: 'Yet it allowed for the eventual evolution of the item number.'
All the same, it's a cerebral romp with some high-level social satire and if you are sceptical of the media, this book is your bible.
It is easier to find inspiration for fictional crime in cities, but such an urban fixation plays on readers' preconceived notions without challenging them
Bestselling thriller author Omar Shahid Hamid's The Party Worker kicks off in New York where a Pakistani political activist, Asad Haider, who's landed on a temporary visit, is sprayed with bullets on the front steps of the Museum of Natural History at Central Park. Innocent passersby get hit, one is killed on the spot, but Haider miraculously survives. In trying to figure out what happened, NYPD detectives Russo and Cardenas dig among exiles living in Brooklyn's Little Pakistan, and all leads point in the direction of the respected Pakistani political dissident known as the Don. Because of the global war against terror, he is protected by the US government but turns out to be a sleazy character living on cocaine, vodka and Pakola, a poison green Pakistani beverage. The shootout victim is revealed to be a torpedo who has taken out scores of opponents of the Don. Before the investigators know it, they have the CIA breathing down their necks because the Don's personal hitman has also liquidated anti-American players on their behalf.
Clearly this wasn't the typical US anti- immigrant shootout. Soon the messy plot moves to Pakistan and the bungled assassination is the start of a drama that sees Karachi plunge into turmoil as a battle over the city ensues between gangsters and the Don's party which gets exposed as just another criminal organisation. With suicide bombers throwing themselves at any target as long as the price is right, the Don finally has to pull himself out of his drugged stupor to return home. But nothing goes according to plan in this convoluted conspiracy, filled with corrupt policemen, manipulative intelligence officers, political beasts, goons, journalists who are basically criminals, jihadists—a broad-spectrum menagerie.
Told through the perspectives of a large cast of characters who speak their minds, the novel occasionally verges on a rant about all that ails Pakistani society. A senior policeman even says, 'I believe in corruption. It is what keeps the wheels turning in a country like ours. I indulge in it from time to time.'
Due to its verbal bluntness, irrespective of whether such statements reflect reality or not, the novel loses its realism— authenticity requires subtlety. On the other hand, this very bluntness results in a sense of truthfulness, offering glimpses into local culture on a level that we haven't read previously in crime fiction, albeit perhaps painting a bleak picture of the present and future of Pakistan.
The Party Worker is the third book by Hamid, who is a senior member of Karachi's Counter Terrorism Department. From all appearances, he has an expert insight into the nexuses between the establishment and thugs and the fourth estate—in Pakistan it seems that they are all inextricably mixed up with one another. At times the book almost becomes a lament for a gentler time, when Karachi was cleaner and its politics were driven by idealism rather than guns.
Poet, biographer and Marathi translator Jerry Pinto's latest venture is Murder in Mahim: A Novel. The 'A Novel' addition to the title suggests pretensions to being more than plain crime fiction. The opening is sordid enough: a youth in fancy knock-offs is found disembowelled in a desolate public urinal at the Mahim suburban railway station. It initially seems that he might have been a 'bender', a male prostitute, and the police suspect, on the basis of a '1' painted in blood on the wall, that this might be the first in a series of killings.
For unclear reasons, inspector Jende invites his friend, the retired journalist Peter D'Souza to help him investigate, and it is through his spectacles that the affair is viewed. Emotional depth is added to the story by the introduction of the somewhat contrived coincidence that D'Souza's son has just come out of the closet and turned gay activist, almost as if to shame his conservative parents.
And if that isn't enough to drive D'Souza's wife Millie up the wall, it is soon discovered that their son was connected to the murder victim. The plot thickens as it turns out that there is a lurid core to the case, the corrupt practice of two sub-inspectors who used the murder victim as bait in honey traps for middle-class homosexuals in order to extort cash from them. This has already resulted in one of their targets apparently committing suicide. With every action demanding its corresponding reaction, this sets into motion a web of deaths.
The novel explores that hierarchical world of homosexuals, where he of lesser means is a 'bender' and the moneyed one a 'confirmed bachelor'. It takes readers to the gay addas of Mumbai, such as the Matunga Road station toilets with an incisiveness that, as Pinto writes, 'would make each individual hair stand upon your head'. His descriptions are full of lived experience and the Mumbai of the book is that of Jeet Thayil's Narcopolis and Ashok Banker's Vertigo, two classics between which this one slides in neatly on the shelf. Though it is slightly shaky, Pinto's prose dazzles in comparison with most genre writers, even if occasionally the poet in him gets out of hand and overuses alliteration—such as when people honk into their hankies, rather than simply crying.
This is possibly as close to literary fiction as the Subcontinental detective novel has got in the last few years, which is why I hope that Pinto will lead the way for the next generation and show them how to write novels that are gritty explorations of the mean streets that crisscross the underbellies of metropolitan South Asia.
In the final analysis, one obvious feature that these three books have in common is that they relegate crime fiction to the main port cities of India and Pakistan—Mumbai and Karachi— which are already perceived as havens of the underworld. Naturally, it is easier to find inspiration for fictional crime in cities, but such an urban fixation also plays on readers' preconceived notions rather than challenging these. While hinterland and backwoods settings are found in abundance in, let's say, Chinese, Scandinavian and Anglo-American crime fiction, this absence of the rural and even the provincial town (save for a few exceptions such as The Girl from Nongrim Hills by Ankush Saikia set in Shillong) has been a general trend in thriller fiction here.
But all things considered, one can say that the local fictional detective has by now moved far from its older avatars— Byomkesh Bakshi, the 'Imran series' and Lalli, which were blurry xeroxes of Sherlock Holmes, Nick Carter and Miss Marple—and has found a costume it wears more comfortably. Yet especially Sinha and Hamid, and to a less degree Pinto, remain related to older generations such as Sharadindu Bandyopadhyay, Ibn- e Safi, and Kalpish Ratna, because of the goofy-spoofy nature of their narratives.
It is clear that each author, in his own way, adds to the genre, and if more local writers take a cue from them, and take their craft in earnest, detective fiction can no longer be dismissed as mental manure for the mindless, but may become a serious literary pursuit.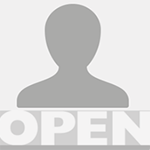 Zac O'Yeah is the author of the MrMajestic series of detective novels set in Bengaluru