Pratap Bhanu Mehta, Political scientist and columnist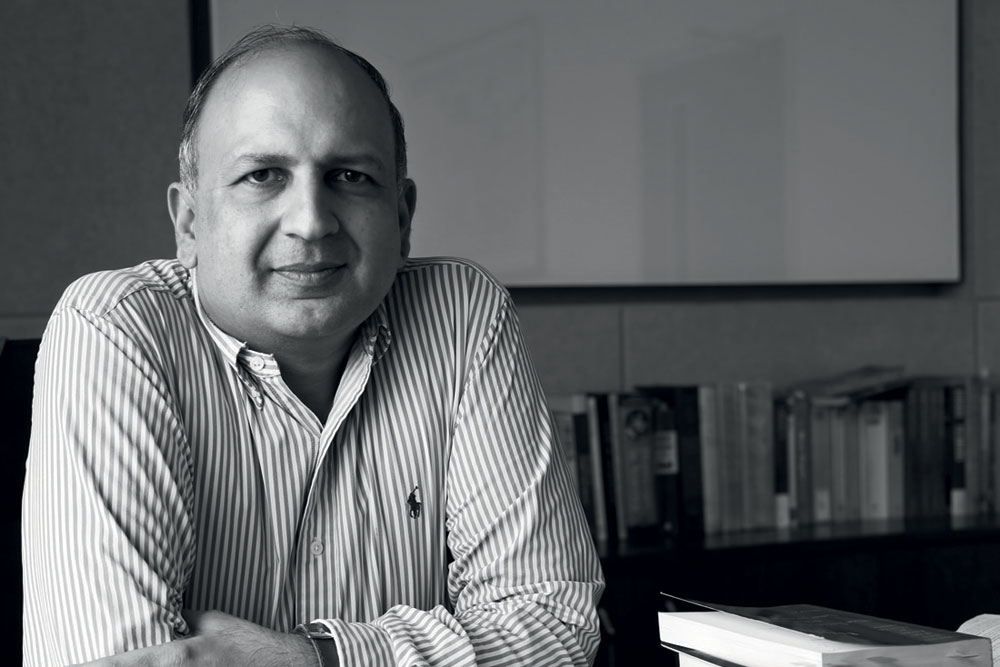 IT IS difficult to pick new books in a year where there is an embarrassment of riches; one is also hampered by the fact that some of the best ones are written by close friends and colleagues that mentioning them felt like self-promotion and had to be left off. So the list below should be read with the caveat that many other books easily deserved to be on this list.
Professional matters first. Amit Ahuja's Mobilizing the Marginalized (Oxford University Press) is a brilliant study of the interface between Dalit social and political movements. Rachel Brulé's Women, Power and Property: The Paradox of Gender Equality Laws in India (Cambridge University Press), is a marvel of data collection, history and insight into the relationship between gender and the state. Jairam Ramesh's biography of VK Krishna Menon, A Chequered Brilliance (Viking), is stunning in the sources it collects, and in letting the sources speak for themselves. It still leaves Jawaharlal Nehru's undue regard for the man a bit of mystery. Atul Kohli, Imperialism and the Developing World: How Britain and the United States Shaped the Global Periphery (Oxford University Press) is the magnum opus of an amazing scholar, but also vital to understanding the modern world. It is well read in conjunction with Mahmood Mamdani's Neither Settler Nor Native (Harvard University Press) and is a sharp argument on the pathologies of the Nation State Form.

I happened to chance upon a new anthology by David Bromwich, Writing Politics (NYRB Books), a collection of some of the greatest political writing ever. But a short essay in it, written by one of the greatest 19th-century minds, George Eliot, on anti-Semitism, 'The Modern Hep!Hep!Hep!' cuts through the cant of any nationalism displaying prejudice. On that theme, Isabel Wilkerson's Caste (Allen Lane) takes on the subject of caste and race. Indian critics are quibbling over the details, but its anatomy of human oppression is powerful and crystal clear.
The theoretical attack on meritocracy to which I fully subscribe seems to be the big theme of the year, captured in three books. Michael J Sandel, The Tyranny of Merit (Allen Lane), is a work of great elegance and insight; Daniel Markovits, The Meritocracy Trap (Penguin), is comprehensive and compelling; and a lesser known book by Fredrik deBoer, The Cult of Smart (All Points Press), is impassioned and radical on the subject. On a larger canvas of capitalism, Thomas Piketty, Capital and Ideology (Harvard University Press), is a tour de force worth the thousand pages. Jairus Banaji, A Brief History of Commercial Capitalism (Haymarket Books), is a brief but stunningly erudite contribution to the history of capitalism, and relevant to debates over the relationship between merchants and producers in capitalism. For a big idea for the reinvigoration of democracy, Hélène Landemore, Open Democracy (Princeton University Press) is a great defence of both sortition and deliberation as complements to representative democracy.
Vinod Kumar Shukla, Deewar Mein Ek Khidki Rehti Thi (Vani Prakashan) is a beguiling and beautiful novella, now published in a translation by Satti Khanna (The Windows in Our House Are Little Doors). Ashok Vajpeyi's Agle Waqton Ke Hain Ye Log (Setu Prakashan), turned out to be a light but lovely personal history of the key figures of Hindi letters and music; Apoorvanand's forthcoming book on Premchand, already serialised on Satyahindi.com, is a sensitive, poignant take on the writer and our times. Abhay Kumar Dubey, Hindu Ekta Banam Gyan Ki Rajneeti (CSDS), gets the longer term trajectory of Hindu nationalism in ways that most English commentators miss. Navjivan Rastogi's collected philosophical essays, mostly on Abhinavagupta and the history of tantrism, Abhinavagupta Ka Tantragamiya Darshana (DK Printworld), is an unusually interesting contribution to Indian intellectual history.
These days if you want serious social theory, you should turn to fiction. There is no clearer and more entertaining guide to the combination of financial capitalism, environmental catastrophe, and technological optimism than Kim Stanley Robinson. His The Ministry for the Future (Orbit) is a nice companion to his New York 2140; Gautam Bhatia's The Wall (HarperCollins) is a significant Indian debut in science fiction on the theme of freedom. Hari Kunzru's Red Pill (Scribner) seems to capture the paranoia of our time, over both privacy and right-wing conspiracy theories, quite well. Hilary Mantel's The Mirror & the Light (Fourth Estate), the final volume of the Cromwell trilogy, is truly great literature that leaves you wanting more.
Sunil Khilnani, Political scientist and author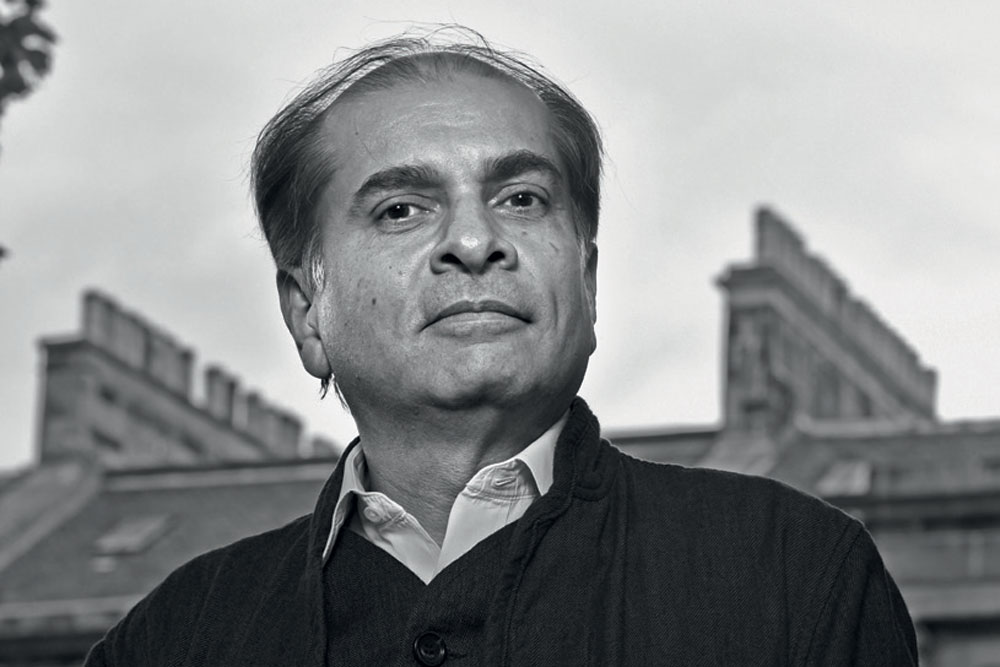 A grim year, which at its best moments felt like the boring holidays of my Delhi youth: nothing much to do but fiddle with the shortwave radio—and read. I began the year trying to catch up in fields I had neglected, and was particularly gripped by a book published well over a decade ago, TJ Clark's The Sight of Death: An Experiment in Art Writing (Yale University Press). It's effectively a log-book of Clark's daily observations, over months, of two paintings by the 18th-century French master, Nicolas Poussin. Setting aside the certainties of art historical scholarship, Clark plunges into the dubieties we experience when we look closely at anything, in this case, paint on canvas: things missed at first or second, or even twentieth, sight, but which one day—as, perhaps, a cloud scuds across the sky, altering the light on gallery walls—pierce our field of vision, and transform our understanding of the work in front of us, sometimes even of the painter's entire oeuvre. Reading Clark is a perfect a way to test and train one's eye, in our image-saturated age. This was especially so for me, as I was lucky enough to be reading him while at the Getty Center, a courtyard's walk away from where I could view one of the Poussin paintings Clark writes about. During that idyll, I enjoyed also learning about the work of the Chandigarh-based architect and thinker, Aditya Prakash, the subject of a new book by his son, the architectural historian Vikramaditya Prakash. One Continuous Line: Art, Architecture and Urbanism of Aditya Prakash (Mapin) is an intimate portrait of Prakash's career and resonant ideas: initially a member of Le Corbusier and Pierre Jeanneret's team, he was never an ideologue of modernism, but chose instead to figure out his own eclectic humanist sensibility, enrooted in values of an era when architecture was—even more than a profession—a vocation.

It's inspiriting to see that ethical pursuit of a vocation, rather than the grim clamber for professional preferment which is modern academic life, still animating some of our younger scholars. So, even as public discussion about our politics and history drift further from the shores of reality and truth, we should be grateful for the rich recent stream of high-quality political and historical work written for a broad public. Madhav Khosla's deeply considered and subtly articulated India's Founding Moment: The Constitution of a Most Surprising Democracy (Harvard University Press), foregrounds the sheer radicalism that emboldened India's founders to launch the new nation on an experiment in democratic self-invention; Vinay Sitapati's Jugalbandi: The BJP before Modi (Viking), an illuminating and fluent narrative charting the rise of the BJP, reveals the labile, deeply political quality of that founding democratic experiment. Sitapati explains the BJP's rise less as a triumph of grandiose ideology, more as grounded in an understanding and deft manipulation of electoral politics by the party's two founding shapers, AB Vajpayee and LK Advani (his book is useful primer for Christophe Jaffrelot's prize-winning study of Modi, forthcoming soon in English translation). Dinyar Patel's authoritative biography Naoroji (Harvard University Press)—a name often, invoked but whose career has rarely been examined—brings to life the capacious human sympathy and staggering intellectual vigour of one of our greatest public intellectuals. Delving back into India's 'early modern' history, Manan Ahmed Asif's The Loss of Hindustan: The Invention of India (Harvard University Press), effects a striking recovery of the rich precolonial language of 'Hindustan'—more than just a name for the subcontinent, the term embodied an entire cultural history and imagination. Yet it was obliterated by colonial historians, who substituted their own term, 'India'—adopted, Manan Ahmed argues, with self-harming effects by Indians themselves.
I took time also to re-read some classic texts, warming up for a new course I will be teaching at Ashoka University. Particularly striking in the current moment was Simone de Beauvoir's The Second Sex (Vintage)—I was yet again amazed by its unblinking analytic drive, explosive today as ever (asked late in life about her book's continuing power, de Beauvoir agreed, wryly regretful that the book remained as entirely relevant as ever).
Also entirely relevant, a clutch of books published this year: David Bell's Men on Horseback: The Power of Charisma in the Age of Revolution (Farrar, Straus and Giroux)—a study of the aura of power, from George Washington via Napoleon Bonaparte and Toussaint Louverture to Simon Bolivar, which shows how modern democracy, even as it rid itself of the divine halo, once claimed by rulers, found it necessary to re-anoint its new leaders with superhuman qualities. The ballot box and the martial strongman became symbiotically linked, Bell argues, in a historical study that has depressingly contemporary resonances.
An enjoyable example of the current mode for group biographies is Wolfram Eilenberger's Time of the Magicians (Allen Lane), an account of the 1920s, a turbulent decade in which four thinkers—Ludwig Wittgenstein, Walter Benjamin, Ernst Cassirer and Martin Heidegger—crossed intellectual and actual paths, as they each developed their original philosophies of language, time, and meaning. Alex Ross' Wagnerism: Art and Politics in the Shadow of Music (Fourth Estate) is a study that, in its heft and tightly choreographed meandering over the entire terrain of late 19th and 20th-century European history, appears to mirror Richard Wagner's own signature ambition of creating a gesamtkunstwerk or 'total work of art'. Ross traces how Wagner's life and work served as a foil for the emergence of the unruly, unstable cultural politics of 20th century modernity.
And finally, another gem from the great Irish historian RF Foster: On Seamus Heaney (Princeton University Press) is a brief and brilliant study that weaves together the life and work of the Nobel Prize-winning Irish poet. Foster shows Heaney's profound connection to and pride in the Irish landscape, ways, and life—and makes equally clear Heaney's refusal of nationalist vanities and pieties, in favour of a dissident cosmopolitanism. Looking ahead, I have my reading list prepared for any future pandemic lockdowns or end-of-the-world hole-ups: just grant me the Kolkata-based Seagull Books list, which by some editorial magic keeps finding new treasures to add to its magnificent catalogue. The end may be nigh, but I shall happily devote my remaining minutes to reading my way through all their titles.
William Dalrymple, Author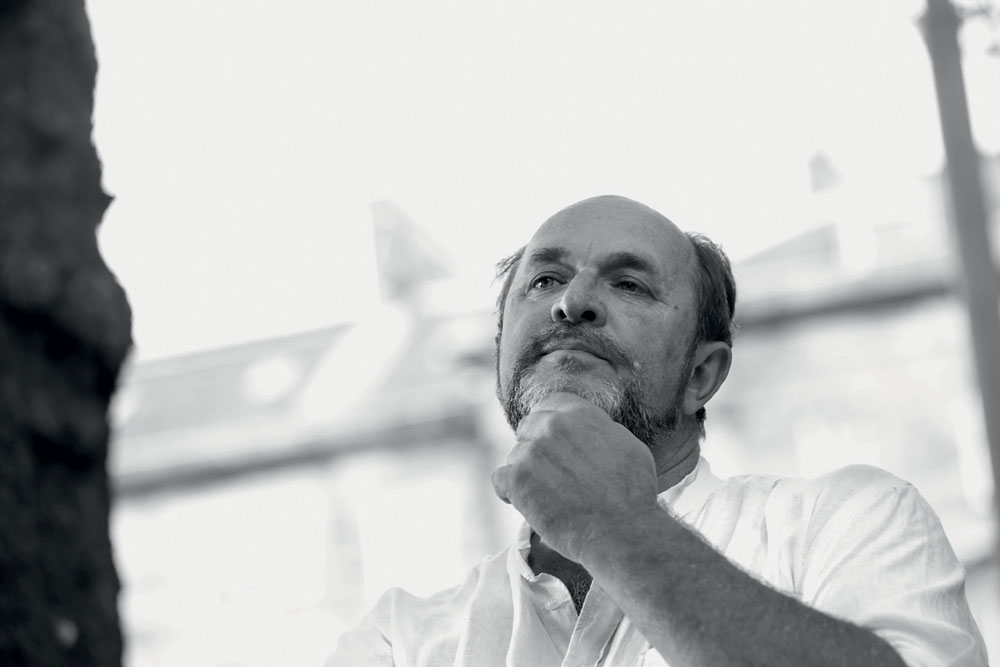 I hugely enjoyed Srinivas Reddy's Raya on Krishnadevaraya of Vijayanagara (Juggernaut). It is an exemplary biography that brings the whole world of Vijayanagara to life as no previous book has ever before succeeded in doing. Minutely researched, full of new material with apparently effortless command over primary sources in multiple languages, this finely written study of the great king Krishnadevaraya is full of good stories, revealing anecdotes and cleverly analysed myths. It makes an excellent introduction to the history of Vijayanagara and should be required reading for all visitors to Hampi.
For 600 years from the 12th century until the seizure of India by the East India Company at the end of the 18th century, South Asia was part of a transregional Persianate world dominated by Persian language and culture, and bound together by a canon of texts that circulated from the Middle East and Central Asia through to southern India. As Richard Eaton writes in his remarkable study, India in the Persianate Age (Allen Lane), South Asia 'would quickly grow to become a major centre in its own right for the production, and not just the reception, of Persianate culture. Over the course of the next six hundred years, India—not Iran—would become the world's principal centre of Persian dictionaries.' This cultural mixing took place with ever-greater thoroughness and complexity throughout the subcontinent over the next 600 years as entire hybrid languages—notably Deccani and Urdu—emerged, mixing the Sanskrit-derived vernaculars of India with Persian, as well as Turkish and Arabic words. Eaton's brilliant book stands as an important monument to this lost and almost forgotten multi-linguistic and multi-cultural world.
David Abulafia's The Boundless Sea: A Human History of the Oceans (Penguin) is a hugely ambitious book and quite rightly was the winner of this year's Wolfson Prize for History. It is a mighty thassolo-gasm and a triumphant successor to Abulafia's wonderful history of the Mediterranean. Remarkably, it manages to stitch together and make accessible and fascinating some hugely diverse and often pretty intractable bits of ocean history, and is a masterly work of both scholarly synthesis and fluent narrative history.

Declan Walsh's The Nine Lives of Pakistan (Bloomsbury) is a wonderful book which sets a new benchmark for non-fiction about the complex palace of mirrors that is Pakistan. Walsh has a rapier wit, a talent for skilfully sketched pen portraits and a sharp eye for tragedy, paradox and absurdity. With this cleverly stitched tapestry working up some of the best of his writing from the country, he has produced a beautifully, lightly, fluently written book that is as profoundly nuanced as it is sharply perceptive.
Vidya Dehejia's The Thief Who Stole My Heart (Princeton University Press) is an art historical masterpiece that transforms our appreciation of some of India's greatest sculptures. Combining deep research, close observation, and gorgeous prose, Dehejia brings to a triumphant climax four decades of study in Indian art history. She presents a range of important new discoveries about Chola bronzes, and does so with a lightness of touch and poetic sensitivity that make this work both pleasurable and enlightening. This is an exquisite book about exquisite objects.
Among novels, I loved in particular Avni Doshi's Burnt Sugar (Girl in White Cotton) (Fourth Estate) and Maaza Mengiste's The Shadow King (Canongate), either of which would have made a worthy winner of the Booker.
Finally, Mehr Farooqi's forthcoming Ghalib: A Wilderness at My Doorstep (Allen Lane) is an outstanding and much-needed critical biography of the greatest poet in Urdu. It is deeply scholarly, yet completely accessible, and casts a judicious but impartial eye over all the major literary battlefields surrounding Ghalib's work in both Urdu and Persian. Above all, it sends us back to Ghalib's writing and reminds us of the delightful khushbagh—or garden of delights that awaits any who wish to explore this lost, syncretic world of such deep profundity and wit, subtlety and beauty.
Jeet Thayil, Author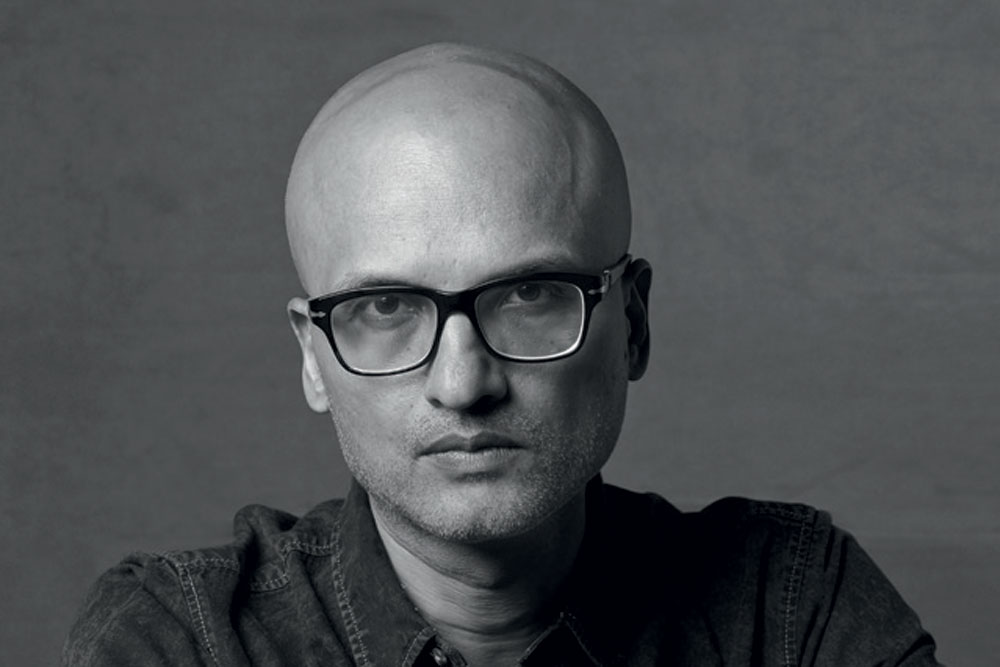 As one of the judges for the International Booker Prize this year, I was one of five writers who read 124 books to arrive at a shortlist of six titles. I'd like to talk about two books from the shortlist that have stayed with me, Gabriela Cabezón Cámara's The Adventures of China Iron translated by Iona Macintyre and Fiona Mackintosh and published by the independent Charco Press; and Yoko Ogawa's The Memory Police, translated by Stephen Snyder and published by Harvill Secker.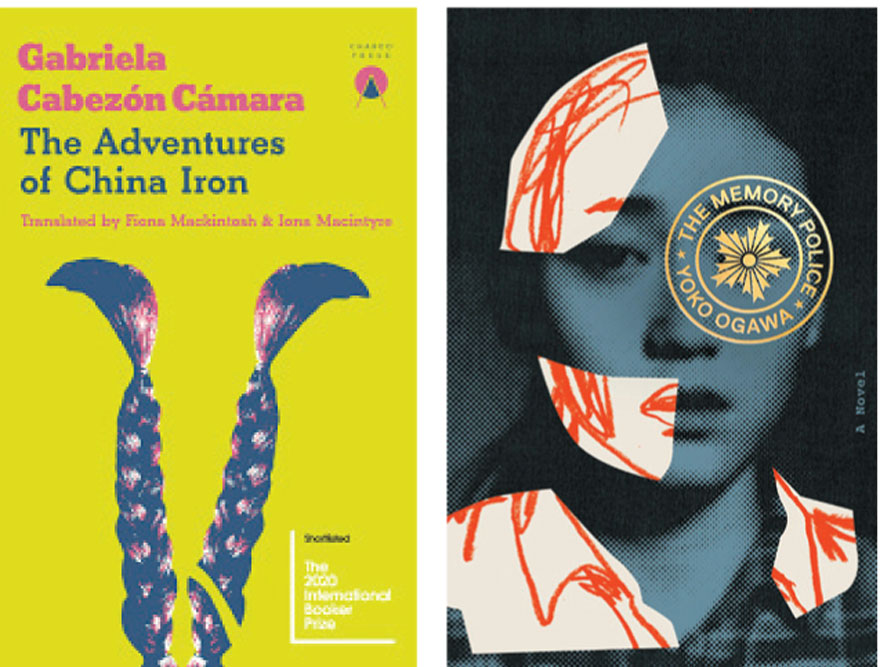 Camara's playful, subversive retelling of Argentina's national epic Martin Fierro moves the focus from the gaucho to the gaucho's wife, China Iron. In this version the manly Fierro sleeps with men and writes songs about his encounters, while China Iron's great love is an Englishwoman named Liz. The not-quite-ironic references to 19th-century Great Britain are immediately recognisable to colonials from the former Empire, and somehow poignant in the Age of Brexit when Britain seems anything but Great. Here is a description of China Iron and Liz's lovemaking in which three lines of lyrical prose unpack several chapters of conventional history: 'Both of us would get in the wagon and take off our clothes, dry ourselves with those towels from the mills of Lanchashire, that before that had come from the Mississippi Delta and from the cracks of the whip on the backs of black people in the United States; almost everything that I touched knew more about the world than I did.' Thanks to the verticality of Camara's project, the reader is immersed in simultaneous snapshots of the founding of a nation: the larvae, the animal life, the songs and poems, the nomadic way of the gaucho, the usual violence and skullduggery, and the answer to the question, what manner of woman made Argentina?
I've been a reader of Yoko Ogawa ever since I found copies of Revenge and Hotel Iris in a second-hand bookshop on Bangalore's Church Street. I was struck by the elliptical, understated nature of the prose and I liked both books enough to want to find everything by the author that had been translated into English. The Memory Police, in my opinion, is her great achievement. It is hard to believe that the novel was written in 1994, considering how primed it is for today, when so many objects have vanished from the world and our consciousness. Not that the process is complete: we know more vanishings are on the way—the ecosystems we depend on, the flora and fauna we take for granted, the democracy we cherish, the future we envision. The idea of absence is rendered in language that is a kind of revelation, as muted and colourless as the society it describes, full of atmosphere, nuance and repressed menace. The choice of prose style is emblematic of a world in which everything disappears, from roses to body parts to novels and language itself—nothing can stay. The authoritarian figures that enforce the system ensure that the memory of things also disappears. In this pitiless world, the act of writing becomes an act of remembrance. This is sophisticated, visionary fiction, and Yoko Ogawa is a major writer.
Shashi Tharoor, Member of Parliament and author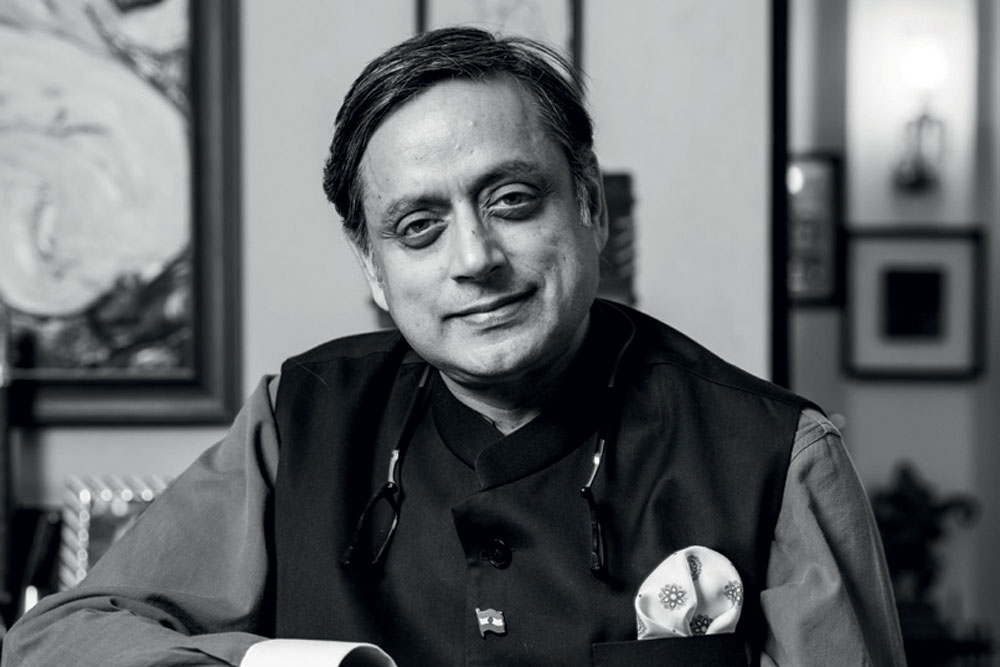 The Deoliwallahs: The True Story of the 1962 Chinese-Indian Internment by Joy Ma and Dilip D'Souza (Macmillan)
It remains a blot on our democracy that after the Sino-Indian War of 1962, India transported 3,000 residents of Chinese heritage to a disused World War II POW camp in Deoli, Rajasthan, and interned them forcibly there in appalling conditions for nearly five years. We disrupted and destroyed the lives of people who knew no other homeland but India, only because of their ethnicity. This marked the first time since the adoption of the Indian Constitution that neither birth nor belonging, nor roots nor livelihood, were deemed sufficient to accord nationality in India—just as today, to some unsavoury nationalists, Muslim Indians' religion is deemed to raise questions about their entitlement to be regarded as citizens of India on a par with others.
Midnight's Machines by Arun Mohan Sukumar (Viking)
I have no doubt that Midnight's Machines will be heralded for years to come as the definitive account of India's attempts to negotiate its technological destiny. In this trail-blazing book, Arun Mohan Sukumar masterfully blends history, science and politics to deliver a narrative that both enthrals and informs. He proves himself to be that rare historian with a journalist's eye for detail and a novelist's ear for prose. A must-read for all interested in India's technological role in the 21st-century world.
Delhi: A Soliloquy By M Mukundan, translated by Fathima EV & Nandakumar K (Eka)
The eminent Kerala writer's 2011 Malayalam novel, Delhi Gaathakal (Delhi Tales), has just emerged in a long-awaited English translation as Delhi: A Soliloquy. The novel describes the city's turbulent evolution for nearly four decades from 1959 through the eyes of its Malayali community, from an overgrown provincial city overcome by refugees and stark poverty, acquiring the trappings of authority as the national capital, to the gleaming prosperity of today, while taking in the major historical events that shaped the author's experience of the city's evolution: the war with China in 1962, the Indo-Pak wars of 1965 and 1971, the Emergency of 1975, and the Sikh riots of 1984. Mukundan's strength is as a great teller of stories. He inveigles you into the lives of his characters with his eye for the telling detail. As a portrait of the city over four eventful decades—and of the diaspora Malayali community within it —Delhi: A Soliloquy has no equals. I commend this English-language version to non-Malayali readers everywhere: a compelling, absorbing read by a master storyteller at the height of his powers.
TCA Raghavan, Historian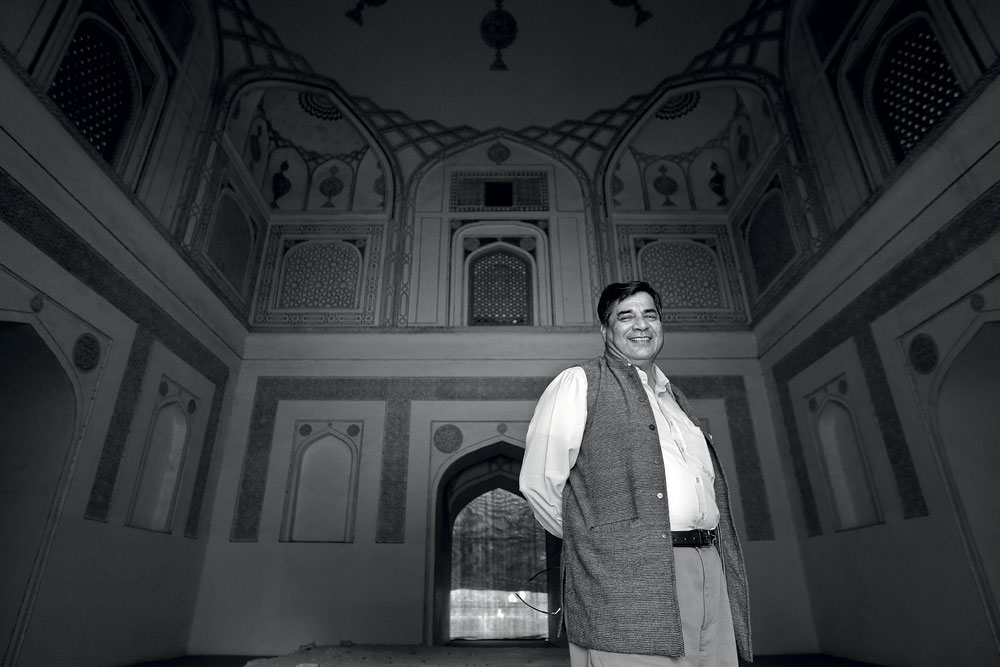 I begin with a delightful little book by Venkatesh Parthasarathy—Venkatesa Suprabhatam: The Story of India's Most Popular Prayer (Westland). This is in part a translation of a 14th-century Vaishnavite devotional morning prayer, in part a brief biography of its composer Prativadi Bhayankara Anna, the story of its association with the temple in Tirupati and finally how this composition eventually became amongst the best known in, at least, the Vaishnavite register but possibly even more widely. Obviously this story also intersects with MS Subbulakshmi and her rendition is what made this devotional prayer so ubiquitous in south India and in its disapora. Parthasarathy combines history, reportage and devotion with a light touch and this made for a rewarding read.
Then I was lucky in being able to get from Pakistan the second edition of Sartaj Aziz's Pakistan: Between Dreams and Realities (Oxford University Press). This had covered, when it first appeared in 2009, the period till the end of the Musharraf's era and included the tumultuous time of Atal Bihari Vajpayee's Lahore visit in 1998, Kargil, etcetera. The new book has some 150 new pages and brings the story up to Imran Khan as prime minister. I found the portion on Nawaz Sharif's third tenure most interesting. Aziz was the de facto foreign minister, so his perspective is valuable. The book's basic thesis, however, remains unchanged from the first edition—that the Pakistan army is tactical rather than strategic in its thinking and, on a broader canvas, the inability of its power elite to match policies with realities. Hence the title.
His assessment of Sharif, whom he supports, is especially interesting: 'Nawaz Sharif's transition away from the military establishment grew incrementally when his core political interests or stakes were threatened by the absence of real democracy. Sadly, his belief in civilian supremacy were not accompanied by a deeper understanding of political realities. If he had such a grasp of the theoretical foundations of real democracy he could have adopted a stronger institutional approach to civil military relations.' A critique of a political leader for his lack of theory is novel, but that is what makes the details in this book so interesting.

Ideal for the lockdown (and for any other time one feels like a long and meaty read) was a three-volume A Comprehensive History of Modern Bengal—1700-1950 (Primus and Asiatic Society of Bengal), edited by Sabyasachi Bhattacharya who unfortunately died before its publication. This is as good a point of entry one can wish for to see the vast scope of modern history writing in India—gender relations, cinema, art, music, ecology, science, public health, apart from the traditional themes of political and economic history. It has set a standard for other states as indeed for the country as a whole and historians will be hard pressed in the years to come to match its ambition, rigour and analysis.
I like reading about courtiers and a late 2019 book that I read in early 2020 was Jairam Ramesh's biography of VK Krishna Menon: A Chequered Brilliance (Viking) which seeks to unravel the personality of this complex and highly controversial politician. Using multiple primary sources, some for the first time, Ramesh explores Menon's role as a negotiator, his relationship with Jawaharlal Nehru, and of course, his role in the 1962 India-China war. What comes through in the correspondence, quoted in some detail, is Nehru's patience and affection for his volatile defence minister and Menon's own intelligence, industry and knowledge. But the seeds of self-destruction were also present in his personality and Ramesh's portrait of this complicated man and the turbulent times he lived in is most compelling reading.
Also while on courtiers, The Mirror & the Light (Fourth Estate), the third volume of Hilary Mantel's treatment of Cromwell, had me riveted, though it is a longer, slower read than the first two. Seemingly invincible, Cromwell's position starts to crumble as the Anne of Cleves' marriage that he arranges, and its attendant alliances with Protestant Europe, displeases the king and allows his enemies to consolidate and bring him down. This set of events, all too familiar and happens in all courts past and present, is vividly brought to life by Mantel in over 857 pages. It sets a really high standard for historical fiction to follow.
Finally, I'd like to mention a very unusual book. Ways of Worship (Penguin Enterprise), edited by Radhika Chopra, comprises photographs taken by social anthropologists in the course of their fieldwork and research—a map of the prolonged, obscure and myriad ways Indians worship. As Chopra notes, 'The sheer breadth of ways of worship from feeding a dog to decorating a tool shed presents the diversity of worship.'
David Davidar, Publisher and author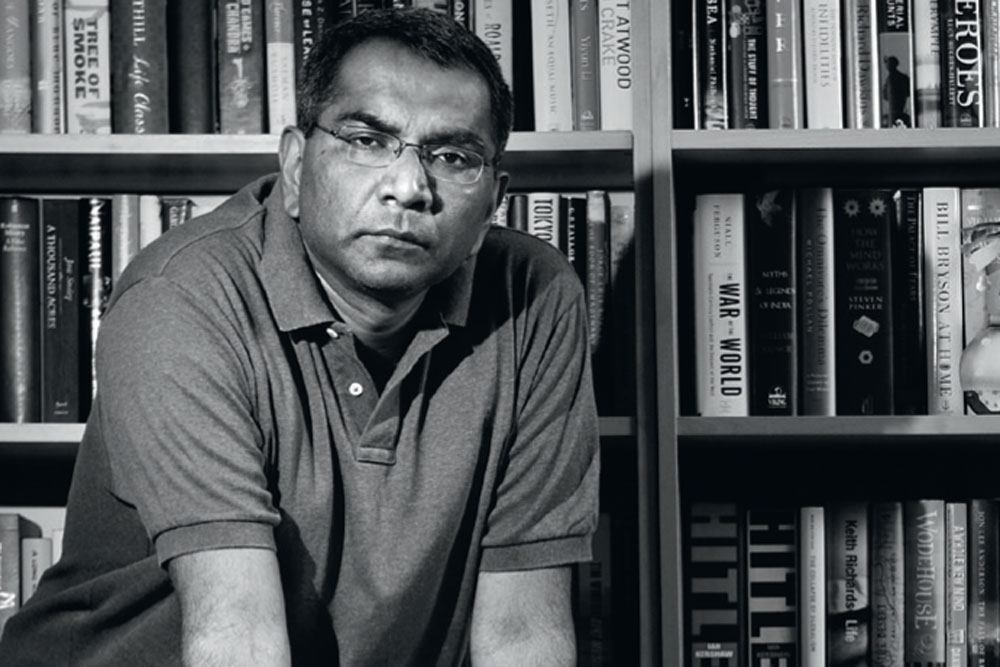 As a publisher I am not allowed to talk up my own books, which is a pity, as I truly believe some of them were by far the best books I read in 2020, but such conventions are what they are so here are the non-Aleph books I was enthralled by in this bleak and browned-out year. The first is Overstory (Random House UK) by Richard Powers, one of the most unusual novels I have read in a long, long time, in which trees are as important as the characters they shade, and whose lives are entwined with their human neighbours. It was a book that was designed to appeal to someone like me, a lapsed botanist, who has never stopped wondering whether I should have spent my life studying plants rather than making books. Powers, who won the Pulitzer in 2019 for the novel, is faced with no such dilemma—he embraces both his love of storytelling and trees in this remarkable work. Essentially, this is a book about the natural world and why we need to cherish it, but there is nothing in it that is in the least bit academic or polemical or dull. His stories about trees and the people who build their lives around them, even if they aren't aware they are doing so, show us exactly how novels can be made fresh and original.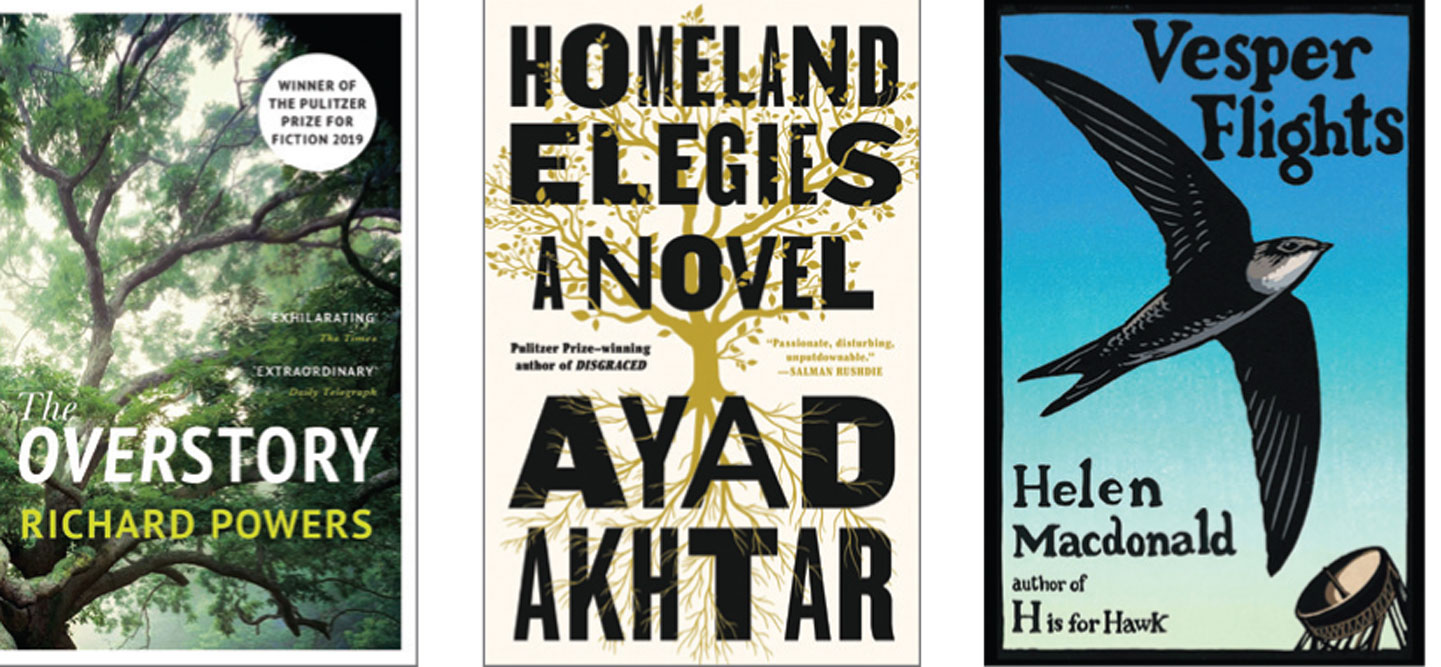 The second novel I grew to love this year, as I immersed myself in it, was Ayad Akhtar's Homeland Elegies (Little, Brown and Company). Memoir, current events, history and so on permeate the fiction—it is, in other words, the sort of non-fiction novel that VS Naipaul wrote late in his career (The Enigma of Arrival is one of my favourites), and what Amitava Kumar currently writes with great panache. A novel of this genre needs to be done really well to hold my attention, otherwise it comes off as reheated stale news, and there is nothing worse than that when it comes to fiction. Not that I should have worried. The book is brilliantly structured and written and so full of delights that it is very difficult to describe in a para. Suffice to say, that if you want a remarkable delineation of what it means to be a person of colour (and a Muslim!) in America today you need look no further than this novel. It's also an amazing and curiously tender examination of the father-son relationship (the author's father, a doctor who emigrated from Lahore, is an unforgettable character), an enthralling disquisition on art and culture in our time, identity, Trump (he has a walk-on part) and much else besides. Akhtar has won a Pulitzer for one of his plays, and this book has placed high in many Best of 2020 roundups, so it is to be hoped he will gain a large following in this part of the world.
The last book on my list has also, unsurprisingly, made it to several Best of 2020 lists. Helen Macdonald's previous book, H Is for Hawk, won major prizes, and was loved by readers everywhere, and her new book, Vesper Flights (Jonathan Cape), is just as good. If the earlier book was about hawks, this one is a book of essays about various marvels of the natural world, especially birds. The title essay is about swifts, and is one of the finest pieces of nature writing I have read now or as far back as I can remember. When I was a boy growing up on a tea estate in Kerala, I would often confuse swifts with swallows (there was an abundance of the latter in the neighbourhood, especially an endemic species, the dusky crag martin, which built nests under the eaves of our house) as they are superficially similar, especially on the wing. After reading this book I will never make that mistake again. Macdonald starts off by comparing swifts to angels— 'creatures of the upper air'. She then details all their other magical qualities—they rarely descend to the ground and are able to 'sleep on the wind', among other things. The essay ends with the author telling us how we can use the example of swifts 'to look clearly at the things that are so easily obscured by the everyday. The things we need to set our courses towards or against. The things we need to think about to know what we should do next …(and) how to make right decisions in the face of oncoming bad weather, in the face of clouds that sit like dark rubble on our own horizon.' The perfect book for our year of bad weather.
Aatish Taseer, Author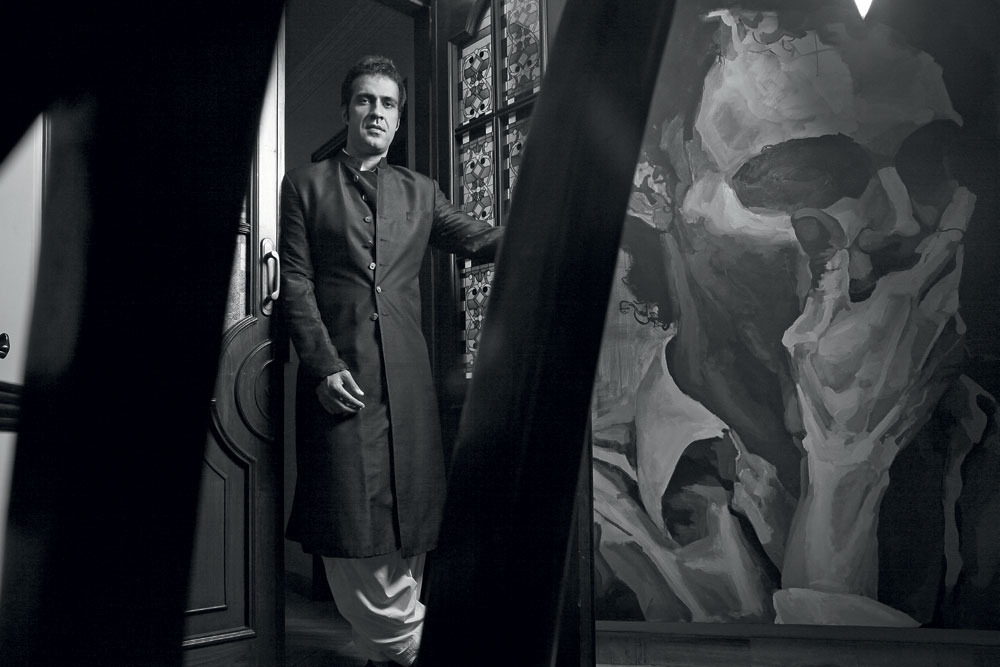 Thomas Mann's War by Tobias Boes (Cornell University Press)
"German culture is where I am," Thomas Mann once said, in exasperation at his exile from Nazi Germany. I have always been fascinated by Mann's experience of the two wars. He spent most of the first, locked into a bitter exchange of letters, with his brother, Heinrich, arguing about the character of the German soul. But, when finally after the humiliating defeat of World War I, and the economic hardship that ensued, the German soul found utterance, it brought into world where Mann's books were being burnt in the Opernplatz. Mann became one of the fiercest, most outspoken critics of the Nazis. In Boes' book, we find him in exile in America, which was his making abroad—(he had been a huge star in Germany since Buddenbrooks, which sold a million copies between 1929-1935)—and a time of great moral courage, when a deeply patriotic writer had to find it in himself to congratulate Nazi Germany's enemies, as they dealt the 1000-year Reich blow after ruinous blow. To me, Boes' book spoke of how people who love a place have a patriotic duty to turn on that place with fury when it becomes something monstrous and unrecognisable.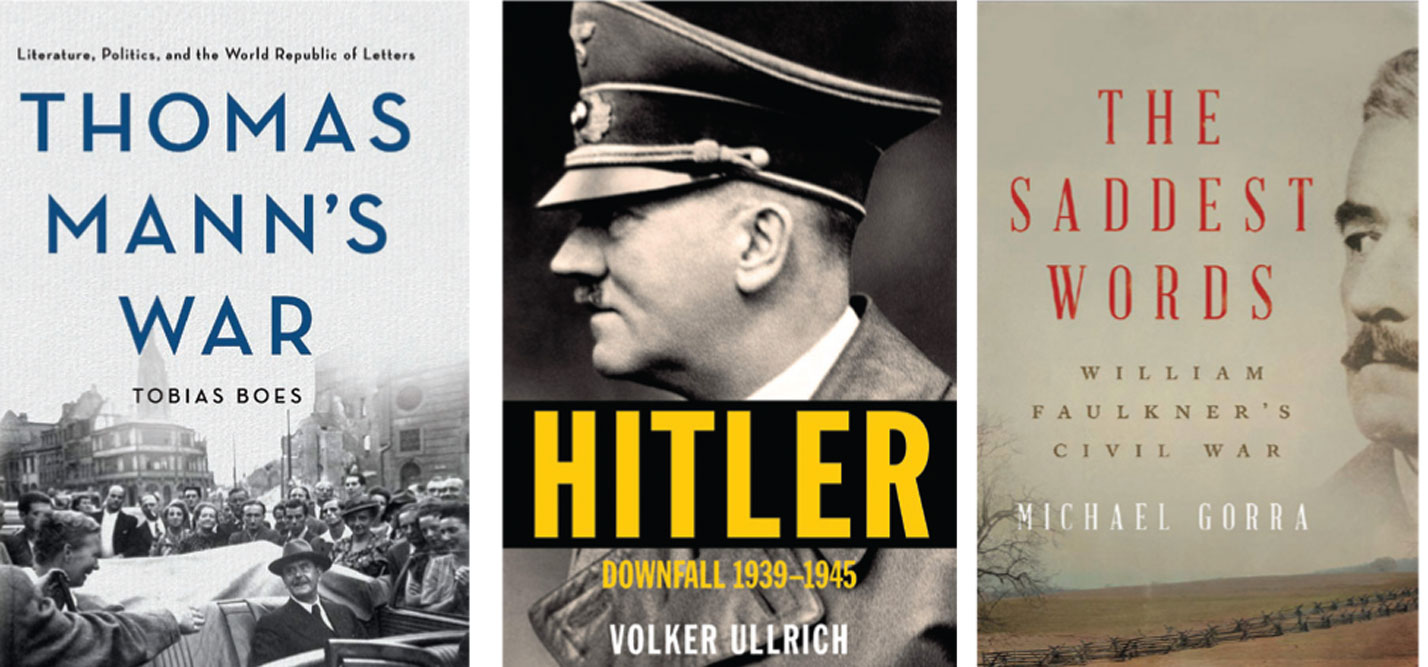 Hitler: Downfall 1939-1945 by Volker Ullrich (Knopf)
I inhaled the first volume of this two-volume biography when it appeared in 2016. Part II is even better. I am one of those people who do not believe that the history of fascism in the 1930s is a good manual for this present moment. What I do believe is that the mechanics of that history are full of the resonance of history rhyming rather than repeating. 'The 'Hitler Phenomenon,'' writes Ullrich, 'is not merely the sum of his thoughts and deeds: it can only be understood by simultaneously examining the social pathology of German society at the time.' Ullrich is razor-focused not merely on what the Nazis were, but what it was about the world around them that was so accommodating. We learn of 'how quickly democracy can be prised from its hinges when political institutions and civilising forces in a society are too weak to combat the lure of authoritarianism,' but we also learn of how our cultural and historical weaknesses and insecurities make us putty in the hands of the mediocre figure of the authoritarian. He is what he is, but what is it about us that makes us his playthings? I also found it fascinating, given that today's authoritarians are hardly students of history, how intuitively they gravitate towards the same tools, now needing the figure of a reviled minority, now demonising the press and elites. No one can read Ullrich's books without feeling themselves subject to a mechanism that is identical to what the Nazis deployed, even if the conditions and realities are wildly dissimilar.
The Saddest Words: William Faulkner's Civil War by Michael Gorra (Liveright)
Until this year, I had never been able to read Faulkner. I found him too hard, harder than Proust, harder than James. I never got 50 pages into any of his books before I had to put it away. Then, magically, I picked up Light in August this summer, and I found it wonderful. I read it compulsively and felt I could read everything else afterwards. Gorra's book brings together some of my favourite themes: literature, the Civil War, the historical pain of the South and Faulkner's convulsed relationship with that history. The writer in him could see it with perfect clarity, but Faulkner, the man, fell prey to the prejudices of his time. His books never lied, about the violence, the cruelty, and the injustice of segregation, but as a man, Faulkner, would routinely take it upon himself to defend the indefensible. I love Gorra's writing generally, but this is a particularly astute book, especially for these times, as it shows us how a single person can contain within him a tawdry human being and a great artist.
Ira Mukhoty, Author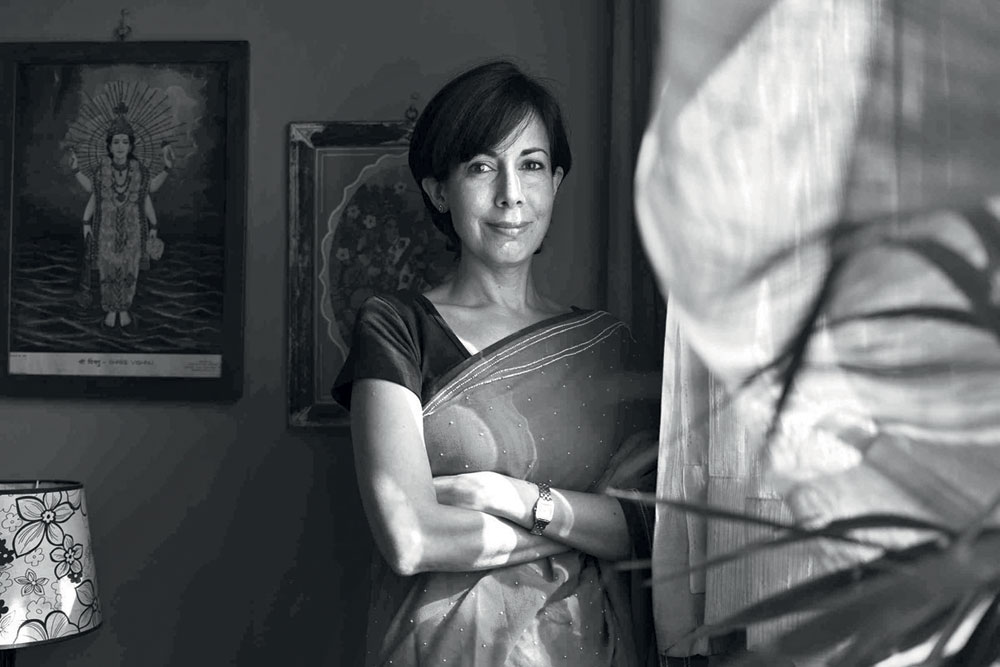 Striding the genres of historical fiction and literary biography with great skill and confidence, Hamnet (Tinder Press) by Maggie O' Farrell reimagines the fate of Shakespeare's wife Agnes when her son, Hamnet, is shadowed by a terrifying disease. Shakespeare did, indeed, have a son by this name who died in 1596 of a disease that was never formally identified but was believed to be the bubonic plague. The playwright's famous and almost eponymous play was written just a few years after Hamnet's death, and is believed to have been inspired by this very personal tragedy.

But Shakespeare is not the focus of O' Farrell's work. He is, instead, a roughly conjured absence, increasingly lured away by the bright lights of London as his star begins to rise. The gaze is directed at more inconsequential things—the fate of his wife and children in 16th-century rural England. Shakespeare's wife, whose real name was Anne Hathaway, has been reclaimed here by O' Farrell with great tenderness and care, like breathing life into a scuffed out background figure in an old scroll. With fine, sparse prose, O' Farrell brings to vivid life a landscape of gently furling leaves, dappled light and noxious fumes, for swirling in from a distant land is a deathly disease—the bubonic plague. Hamnet is, at its heart, a book about grief and loss. A mother's grief, icy and all consuming. In its reclaiming of a marginal female character with such power, it is by a long way my favourite read of 2020.
Motherwell: A Girlhood (W&N) is a posthumously published memoir by acclaimed Guardian journalist Deborah Orr who died from cancer in 2019 at the age of only 57. Orr's memoir focuses on her childhood and her growing up years in a town in Glasgow and is thus a book with twin 'motherly' concerns; the town called Motherwell in which Orr grew up, convulsed by the social changes of the 1970s, and Orr's relationship with her own mother Win, a dominating, controlling woman and her inability to 'mother well'.
Orr's family were working class and conservative, charming and infuriating. When Orr decides to go to St Andrews for college, her parents are disapproving, shackled by notions of a woman's place in the world. They are deeply misogynistic, regressive, and intensely distrustful of the changes the world is going through, fractured by the violent end of their industrial town of Motherwell. But Orr returns to Motherwell and to her mother, time and again, to exorcise the demons of her past and while this memoir is set in Scotland, its tale of class, belonging, and the complicated struggles between a mother and a daughter, are universal.
Mahesh Rao, Author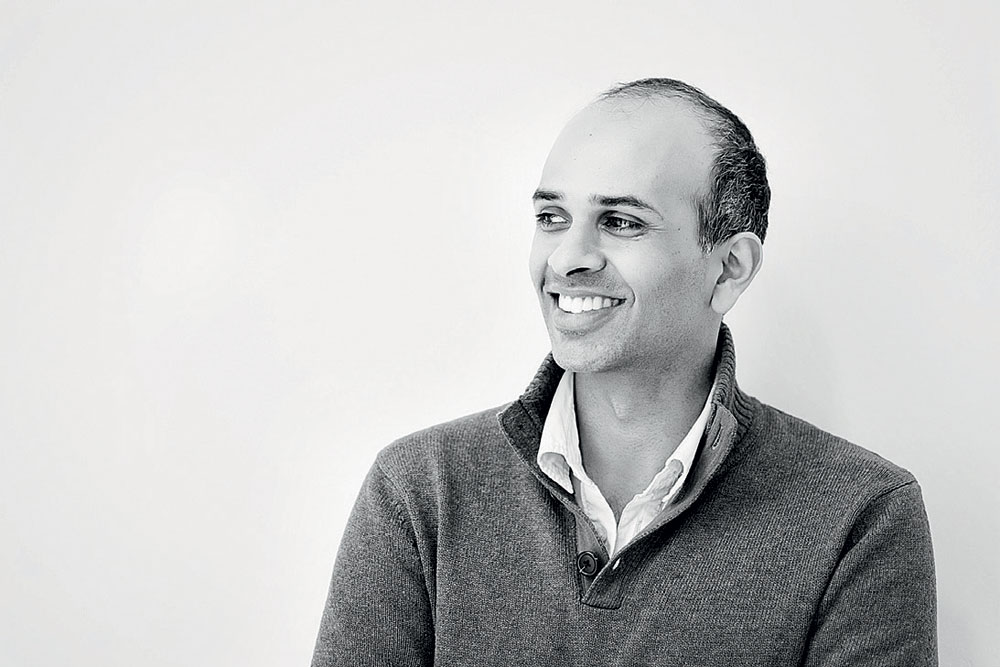 I was having a perfectly normal reading year until March when India went into lockdown. From that week onwards, like so many others, I suffered a complete inability to focus on a book in any meaningful way. Snippets of news, statistics, memes, vague hopes and anxieties, all swilled around in my head. Nonetheless, I continued to pick up books before tossing them aside, confident that there was a remedial book for each of us, one that would lead us out of the swamp. I was lucky that I found mine sooner rather than later and I am immensely grateful to it. The Unfinished Palazzo (Thames and Hudson) by Judith Mackrell tells the story of the Palazzo Venier dei Leoni in Venice and three women who owned it at different times: an eccentric and exhibitionistic Italian aristocrat, an English socialite and 'professional mistress', and the American art collector Peggy Guggenheim. The book was otherworldly enough to divert me from the rupture of lockdown, wholly engaging as a social history of Venice and a study of the relationship between artists and patrons, and, with its elegantly gossipy tone, not too taxing for my addled brain.
My favourite novel this year was Actress by Anne Enright (Jonathan Cape), both for its exquisite prose and its nuanced exploration of the many facets of a mother-daughter relationship. The actress in question is a charismatic stage and screen star in Ireland whose mammoth influence both enriches and depletes her altogether different novelist daughter's life. Steeped in the textures of film and theatre, the book brilliantly excavates a rich life through the prisms of fame, sexual power and family psychodramas.
The non-fiction that captivated me the most this year was Isabel Wilkerson's The Warmth of Other Suns (Vintage), a hugely powerful and moving account of America's Great Migration, undertaken by millions of Black people in an attempt to escape the Jim Crow South. Wilkerson traces in warm and intimate detail the journeys made by three individuals at different times and shows how the Promised Land failed to make good on its pledges and brought us to where we are today.
A collection of short stories that I loved this year was How to Pronounce Knife by Souvankham Thammavongsa (Bloomsbury). The stories mostly focus on immigrants from Laos to Canada and the practical realities of life in a new country, without resorting to any nebulous musings on what it might mean to belong. Thammavongsa's spare writing is wonderfully effective at tenderness, quiet humour and devastation; I read the stories through once and then returned to study them.
I gained so much pleasure from reading poetry this year. My standout experience was Arun Kolatkar's cycle of poems, Jejuri (Rhus). Kolatkar swoops into this site of pilgrimage in Maharashtra, dedicated to Khandoba, in order to explore its architecture, landscape, faith, corruption and stillness.
There is such a wealth of unforgettable imagery and breathtaking language in these poems that I—never much of a pilgrim—was desperate to make my way to Jejuri and see it for myself.
I also thoroughly enjoyed the tightly controlled menace of Leesa Gazi's Hellfire (Eka; translated from Bengali by Shabnam Nadiya). In this novel a woman emerges from the control of her family, wandering unaccompanied on the streets of Dhaka for the first time on her 40th birthday. Gazi alternates between the claustrophobia of her domestic life with this sudden and strange freedom, ratcheting up the tension and horror as we wonder what will happen when she gets home.
Dipankar Gupta, Sociologist and author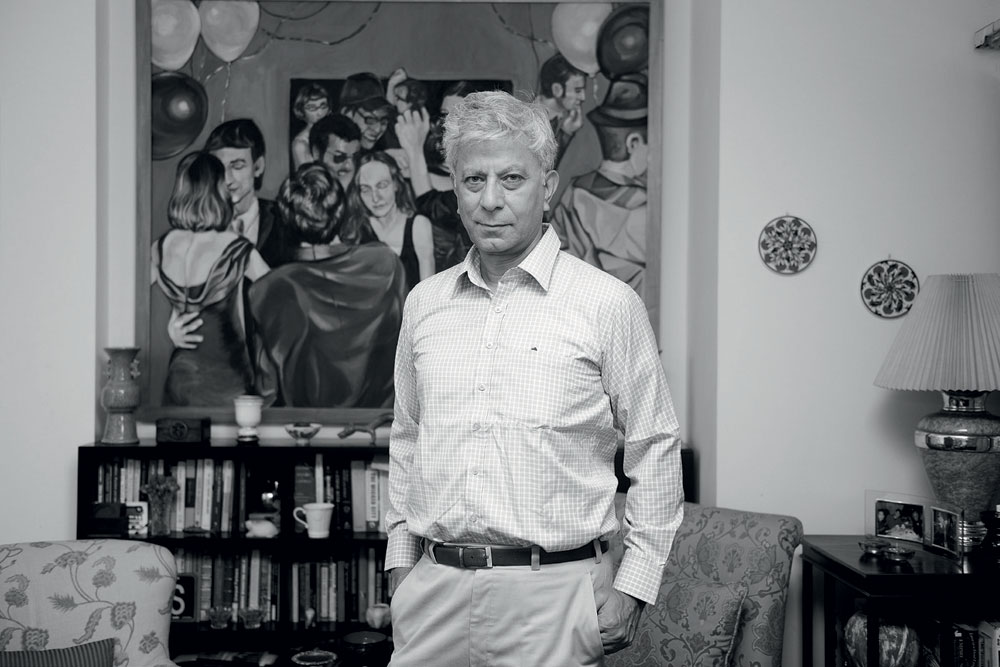 Three books stand out in my mind from among the few I read in 2020. The contents of each of these surprised me besides adding enormously to my knowledge. Let me begin with Jonathan Parry's Classes of Labour (Routledge). In this work the author clearly demonstrates how differently permanent and casual workers in the Bhilai Steel factory view their social circumstances. Permanent workers not only seek better education for their children but feel secure enough not to rely excessively on traditional kinship ties. This aspect is also reflected in their marriage choices and inter caste dining practices.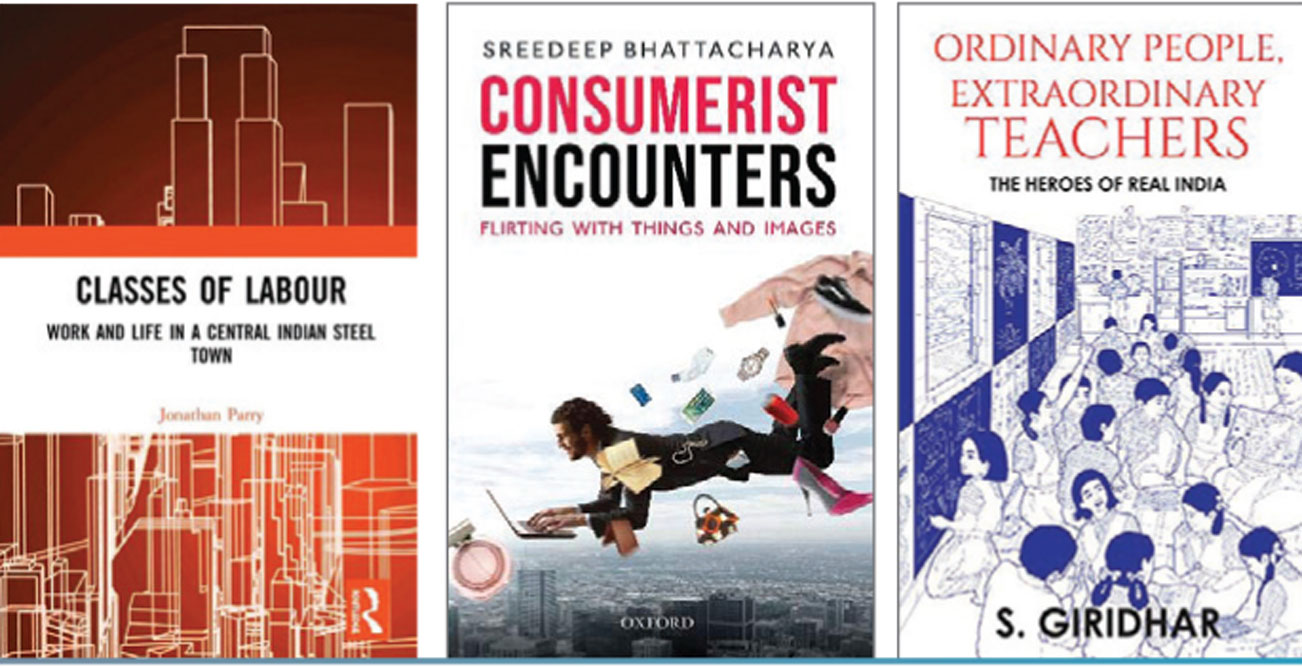 Second in line is Sreedeep Bhattacharya's book Consumerist Encounters (Oxford University Press). Bhattacharya examines how built-in obsolescence is passé as far as contemporary consumer attitudes are concerned. The accent instead is on a flirtatious connection with commodities highlighted in the extreme by the ephemeral life of a T-shirt whose outstanding feature is its whimsical inscription and not its fabric and cut. Finally, I come to S Giridhar's volume titled, Ordinary People, Extraordinary Teachers (Westland and Azim Premji University). Giridhar provides a corrective to the negative opinions that are popularly held against government school teachers for being remiss and uncaring in their duties. This book lovingly curates the achievements of a select band of unsung heroes who perform their labour of love, on a routine basis, seeking no other reward but that their students excel academically.
Srinath Raghavan, Historian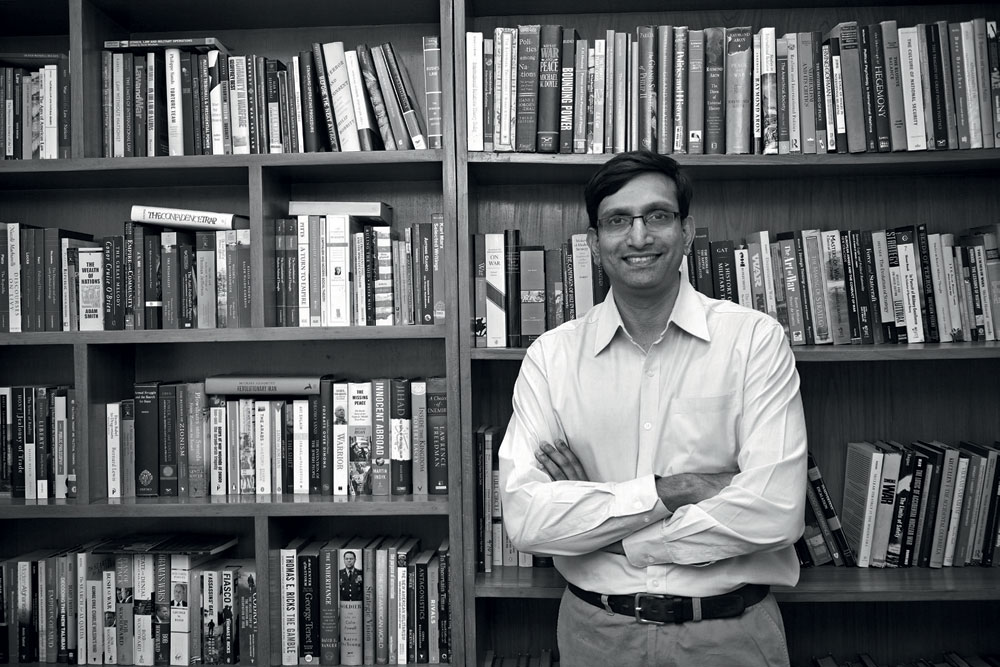 Thanks to the pandemic I found myself reaching for older volumes on my shelves rather more often than picking up new ones. Yet this strange year also saw the publication of books by some of the historians I most admire. Jairus Banaji's A Brief History of Commercial Capitalism (Haymarket) is a brilliant, wide-ranging yet succinct study of merchant capitalism from the 12th to the 19th centuries. John Darwin's Unlocking the World: Port Cities and Globalization in the Age of Steam 1830-1930 (Allen Lane) is a magisterial account that takes the story forward and shows how port cities acted as crucial vestibules for global capitalism to transform their hinterlands.
Roy Foster's On Seamus Heaney (Princeton University Press) is a crystalline study that at once places the great Irish poet in a historical context and offers acute and subtle readings of his work. It sent me right back to the two volumes of Heaney's Selected Poems. The book I have most enjoyed over the past couple of weeks is Arvind Krishna Mehrotra's The Book of Indian Essays: Two Hundred Years of English Prose (Black Kite). This capacious but reasonably sized volume includes many lesser-known authors and difficult-to-find pieces. Editorial modesty has alas prevented Mehrotra from including his own wonderful essay, 'Partial Recall', which I nevertheless re-read.
Keith Thomas' In Pursuit of Civility: Manners and Civilization in Early Modern England (Yale University Press) was published in paperback this year. The book is a useful reminder of what an extraordinary scholar he is. I was tickled to notice that the first footnote in the book refers to Early English Books Online. Thomas is something of an EEBO himself. It almost feels unfair that anyone could have read so much—even over a long lifetime. Next year marks the 50th anniversary of the publication of his masterpiece, Religion and the Decline of Magic. Pandemic or not, that's a book I am definitely going to re-read in 2021.
Tishani Doshi, Author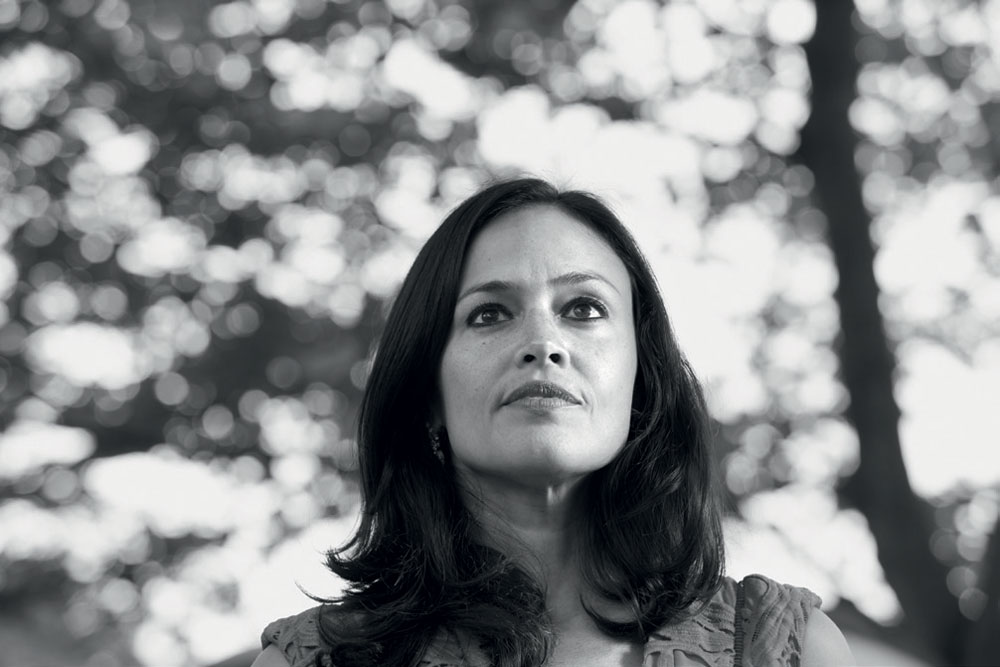 Given the strangeness of the year and the bouts of isolation, I thought I'd be reading a lot of fiction, but what grounded me were poetry and essays. In February, before the world closed its doors, I read with the brilliant, irreverent poet Mary Ruefle at a festival in Norway, and her collection Trances of the Blast (Wave Books) has been carrying me through. Every absurd thing about being alive in this world—our smallness, the explosions we must bear— she captures. Diaries of Exile by Yannis Ritsos (Archipelago Books) is a series of diary-style poems written when Ritsos was a political prisoner between 1948 and 1950 in detention camps during Greece's civil war; they are a reminder of the project of poetry as a connecter between the I and the we, how language is our humanity. I'm partial to essays written by poets because there's a kind of world-building which is carried over from one genre to the other, and an attention to detail funnelled by wild curiosity. Andre Bagoo's The Undiscovered Country (Peepal Tree Press) hits so many registers in this glorious wide-ranging collection, from the complications of VS Naipaul to the contradictions of doubles (the Trinidadian street food which is a riff off chhole bhature), to the author coming into his own queerness by reading Jane Eyre. And finally, the late Inger Christensen's The Condition of Secrecy (Bloodaxe Books), which is, to pinch her own words, 'a small and mysterious miracle'. This woman had a cathedral of a mind, someone who wrote a sequence of poems combining the alphabet and the Fibonacci sequence. If ever there was a year to recognise the interconnectedness of things, this was it. It's such a revelatory book you don't know whether you want to keep it a secret or shout it from the rooftops (I'm choosing to shout).
Tabish Khair, Author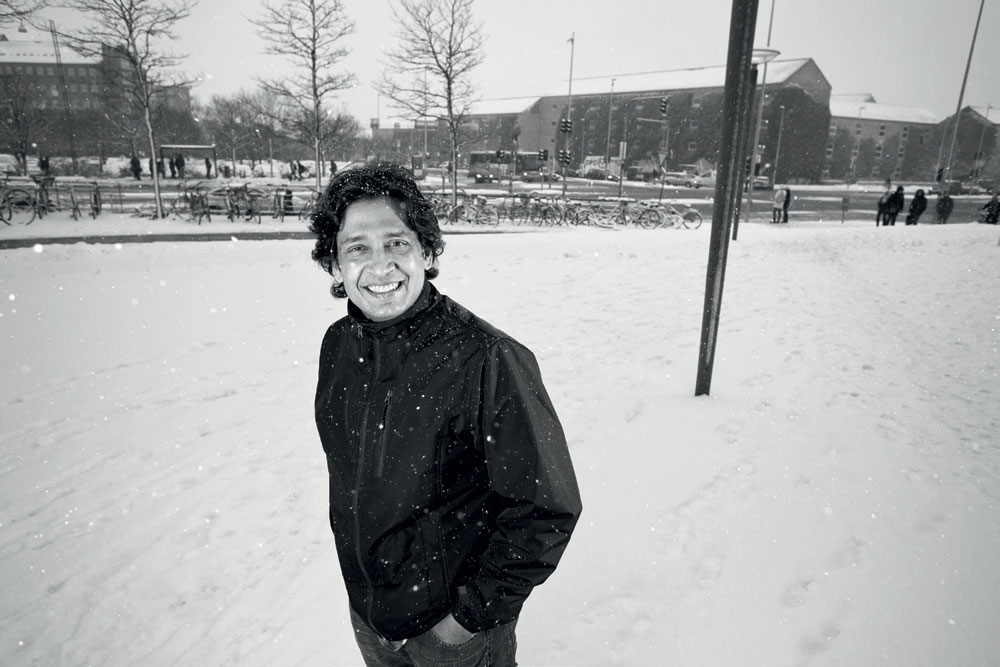 I avoid endorsing Booker-shortlisted novels. Most of them are good, but the Booker is an 'overdorsed' prize, and it leaves out many novels, just as good, either because they do not meet its eligibility criteria (which privilege big publishing and UK and US imprints) or for other reasons. But there are always exceptions. Maaza Mengiste's The Shadow King (Canongate) was my exception in 2020, a year that saw a strong Booker shortlist. But, alas, it was published in 2019. That was also the case with another book I read only this year and wanted to include: William Dalrymple's The Anarchy (Bloomsbury). Based in Denmark, I obviously run the risk of getting books just a few months too late.
Of the books I can recommend, because I read them in their year of publication, 2020, there are four that stand out in my memory. Two are collections of short stories, one a novel, and one a poetry collection. Of these four, two were translated into English in 2020, but were published earlier in the original languages.
Translated by Nandini Krishnan, Perumal Murugans's Estuary (Eka) is an unusual novel from a writer who, after being forced to declare himself dead, has come fully alive with the years. I suppose it will be labelled 'speculative fiction' by those who market books. Comparisons might be made to Orwell and Kafka and Gogol, and they would be justified, but not entirely apt. Because Estuary shares just as much with RK Narayan. It presents an idiosyncratic dystopia whose dark corners hide a jester, and whose public concerns are always rooted in the small-town domestic.

In her first collection of stories, Sweet Home (Picador), Wendy Erskine is absolutely brilliant at capturing the many shades of Belfast, especially in its broken corners. She is enabled by a pitch-perfect ability to write in a language spoken by her characters. Erskine's use of the English spoken in Belfast is something that Indian English writers can only envy, because attempts to capture Indian versions of English flounder on the rocks of the very different linguistic realities of India. Erskine writes with absolutely no pity, and with the greatest magnanimity— a very difficult act.
What struck me most about Ranjita Biswas's translation of Arupa Patangia Kalita's Assamese collection of stories, published as The Loneliness of Hira Barua (Macmillan), was not the gendered aspects of her engagement with violence and oppression in ordinary settings. Kalita is justly renowned for this. But, to me, even rarer and more difficult is her complex and sad affirmation of life, despite its many tragedies; this comes through most magnificently in the title story. Kalita's stories also share with Erskine a refreshing ability to step out of genteel middle-class concerns and, with Murugan, an ability to go beyond metropolitan realities.
Ranjit Hoskote's The Atlas of Lost Beliefs (Arc Publications) is the only new Indian English poetry collection that I read this year. Alas. Hoskote has a reputation as a difficult, intellectual poet, and I avoid overly intellectual poetry. But, in Hoskote's case, this reputation is misleading, because his sensibility is steeped in a very wide reading of literature and in folk poetry, much of it through translation, and he engages with the world out there, the material world on which any idea can bounce and knock you out cold, the world of poetry. That is why the intellectual effort one needs to put into reading Hoskote is always rewarded.
Like all lists, this is a partial one: I read only about 15 books that were published in 2020, though many more from earlier. There are so many books I could not read, will never manage to read. And some that I definitely intend to read, such as Avni Doshi's Burnt Sugar and Samit Basu's Chosen Spirits.
Anita Nair, Author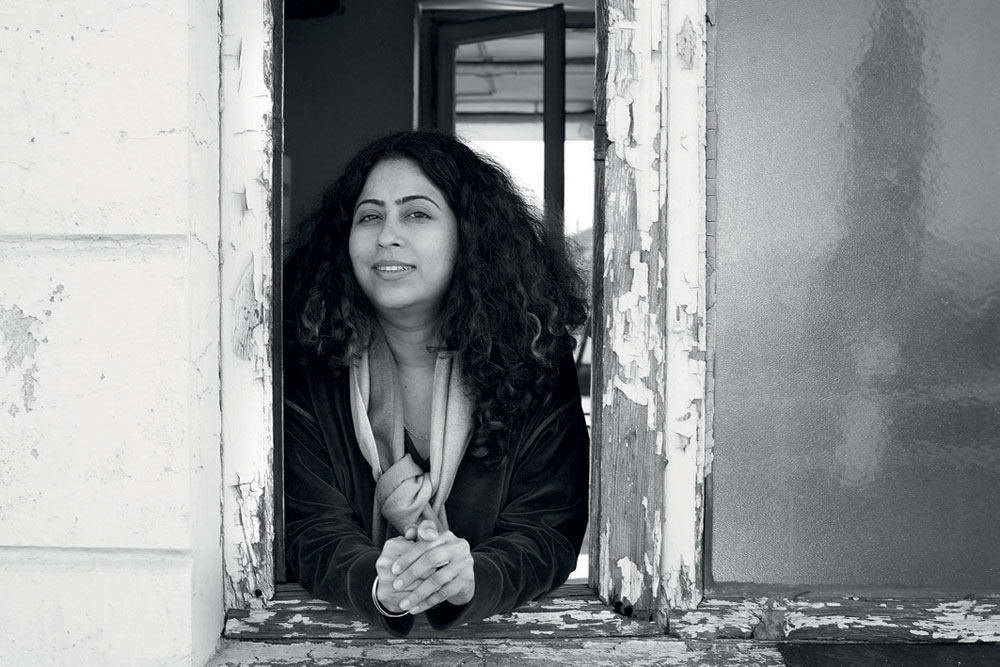 Every couple of years that much awaited moment arrives. A book by Ian Rankin and when it is a John Rebus novel, my cup runneth over. When Rankin's A Song for the Dark Times (Orion) reached me in early October, I was torn between wanting to read it in one sitting and measuring it out in coffee spoons to stretch it out as long as I possibly could. By the end of the second page I felt the familiar frisson of excitement that comes when you have a spectacular book in your hands. And especially if it has a much-loved character, it is akin to stepping into a crowded bar full of strangers and spotting your friend—the relief at seeing the much-loved face; the exhilaration of knowing you are going to have an amazing time. Suddenly the crowds slip away and there is just you and your friend catching up.
John Rebus, who first stepped into the literary firmament of crime-writing in Knots & Crosses, still packs his punch despite having retired. He is just as astute, just as wilful, just as wry, and probably a wee less cantankerous having acquired a dog, Brillo, and an inhaler in recent times. In A Song for the Dark Times, Rebus abandons his house-moving and rushes off to a wind-swept town where his daughter and granddaughter live. Her husband is missing and Rebus isn't sure about what awaits him there. And there is of course the fact that Rebus has to decide if he is to be father or detective.

This is Rankin's 23rd Rebus book and it is an extraordinary writer who can make his character just as robustly complex and engaging as he did when he first introduced Rebus to the world. There isn't one false note or a misstep and its pure Rebus (and Rankin) through and through. The pace is taut and there are as many sub-plots to keep you guessing and Rebus (and Rankin) are just as funny as you would want them to be. As for Detective Inspector Siobhan Clarke, she has come into her own for a while now and one of the highlights of the Rebus novels is the nature of friendship between Rebus and Clarke. Minor joys include: discovering a not much used word in our part of the world: 'thrawn'; a reference to Karin Slaughter (a crime writer I like very much); Leonard Cohen and Adam and The Ants, et al.
Grab it and read it in one sitting or ten, I assure you that you are going to feel as I did when I finished A Song for the Dark Times—mostly awe and a tremendous sense of loss that the tryst with Rebus has sadly come to an end. For now.
My other noteworthy books for 2020 include: Nine Rupees an Hour by Aparna Karthikeyan (Context); One Hell of a Lover by Unni R (Westland) and Akin by Emma Donoghue (Picador).