What did Kapil Dev say to two journalists soon after India had won the World Cup in 1983? In his earthy style, the winning captain told two journalists at Lord's in London – "Ghoron ka aur Kaliyon ka, dhononka !@#4 paad diya", translating to – "The whites and the blacks, we screwed them both". This well-kept secret was revealed by one of the two journalists with whom Kapil Dev interacted after the final in the sponsor Prudential Insurance Company's hospitality tent. He told me that 40 years on there was no harm in revealing what was an emotion that the captain felt in his heart after having achieved what was the greatest triumph of the underdog in the world of sport in one of its biggest stages, which was the ODI World Cup. Had these words been spoken in this 'woke' era it might have stirred up a real storm and Kapil Dev pilloried as a racist. But in those times, four decades ago, celebrities spoke what they felt, at least in asides to scribes in the confidence that it would not be blown out of proportion. There was no social media either in those times to exaggerate each word and troll the speaker in myriad posts. ( By Tamil Raja)
Did Kharge Target Shashi Tharoor For Contesting CWC Election Against Him?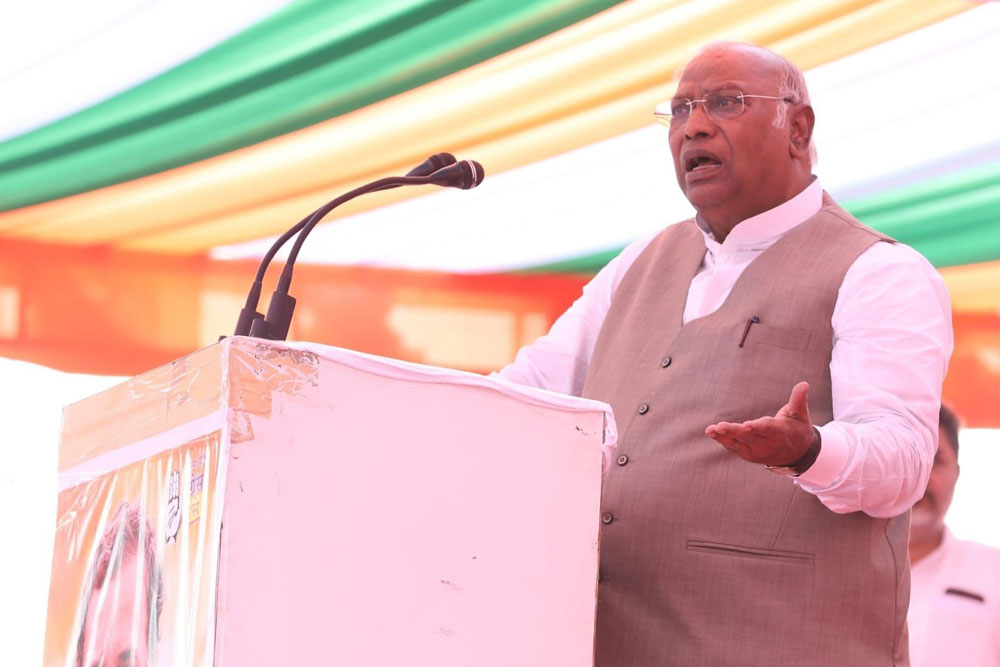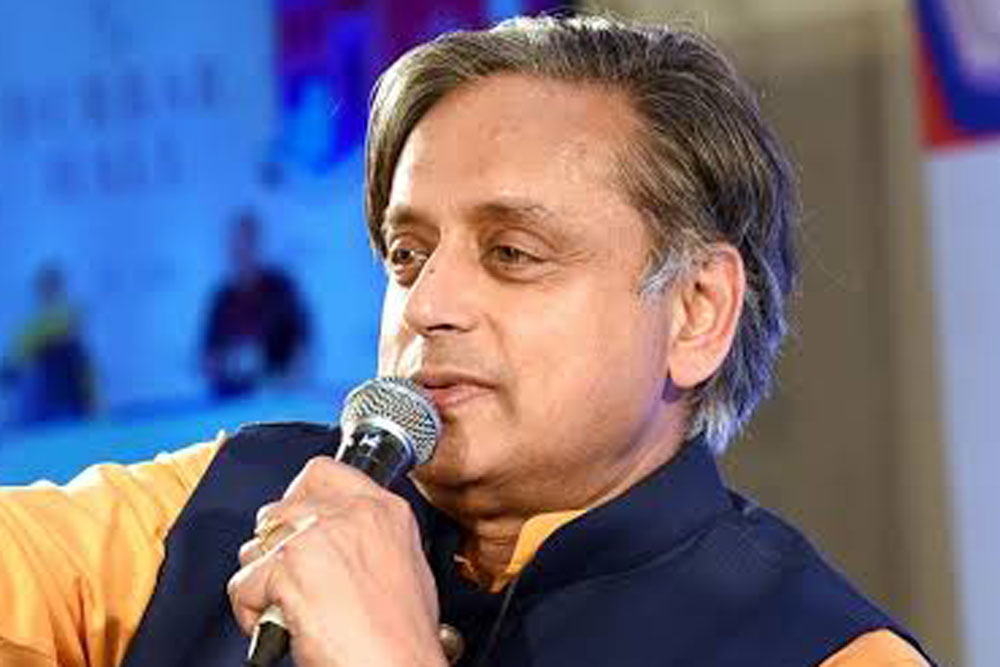 Exactly three months after inducting him into the CWC, Congress President Mallikarjun Kharge targeted Shashi Tharoor by removing him from the All India Professional Congress (AIPC) — an organisation that Tharoor had founded six years ago to draw professionals to the Grand Old Party. For some reason, Kharge thought it fit to replace Tharoor with Praveen Chakravarty, a former venture capitalist and investment banker, who had worked with the UPA programme on financial inclusion of the unbanked poor. Praveen is credited with designing NYAY or minimum income programme for 2019 polls. Nonetheless, party circles were surprised that Kharge should go in for the replacement in the midst of assembly elections. Tharoor was listed as a key campaigner in poll-bound Telangana. After the reshuffle, Tharoor opted out of the campaign. This brings up an interesting question.  At a time, when Kharge has not been able to put in place his own AICC team, why was he singling out Tharoor? It was felt Tharoor was eased out of AIPC because he had dared to contest against Kharge for the post of Congress President. At the same time, it is being said Kharge is not being given a free hand to reshuffle AICC because of tussle between Rahul Gandhi and sister Priyanka over appointments. Significantly, Tharoor had exit thank you only for Rahul Gandhi. ( By Lakshmi Iyer)
IBC Has Made It Difficult For Corporate India To Keep Barbarians At The Gate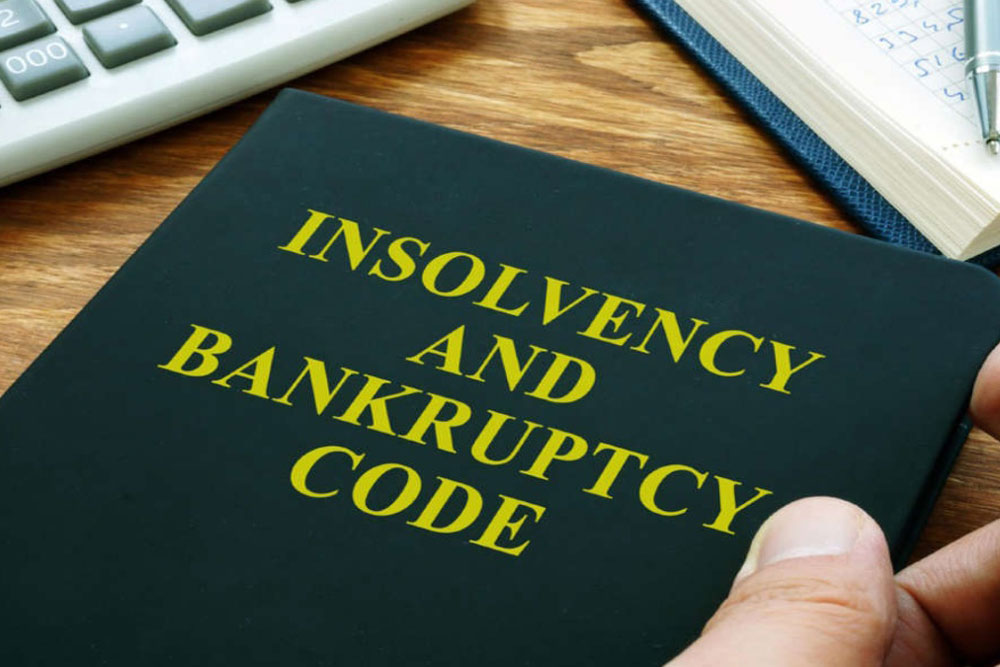 White Knights, co-option, corporate alliances and the like were quite in vogue in former times. They played handy roles in helping companies – especially of the owner-driven ones – to ward off take-over threats. Examples are dime a dozen in the corporate world of Tamil Nadu where they threw ring-fences around vulnerable outfits to check-mate raids by unwanted or undesirable entities. This had indeed helped many stressed outfits from falling into the BIFR fold, thanks to those friends in need who played Good Samaritans. The promoters of Bank of Madura (since merged with the ICICI) sought the help of Kotak Mahindra to ward off takeover threat from AC Muthiah of SPIC fame. Likewise, Pradip Kothari reached out to MV Arunachalam of the Murugappa group to stop the threat of Reliance satellite outfits from taking over of KICL (Kothari Industrial Corporation Ltd). Under new management, KICIL has now sold its fertiliser factory in Chennai to Coromandel Fertilizers of the Murugappa group! Son-in-law of late Raju, promoter of Raasi Cement, looked up to N. Srinivasan of The India Cements to stop raiders on track. Autolec, too, went to Sundaram Fasteners to ward off takeover attempts by multinational firms. In the evolving regulatory environment and following the arrival of IBC (Insolvency and Bankruptcy Code), things have gotten tougher for struggling owners to retain the ventures they have founded. The Good Samaritans of former times are either not there or wary of playing the rescue role in the changed context. Surely, that is hurting some original entrepreneurs in Tamil Nadu. ( By KT Jagannathan)
FM Nirmala Bails Out Tamil Nadu Fishermen From Lankan Navy Dragnet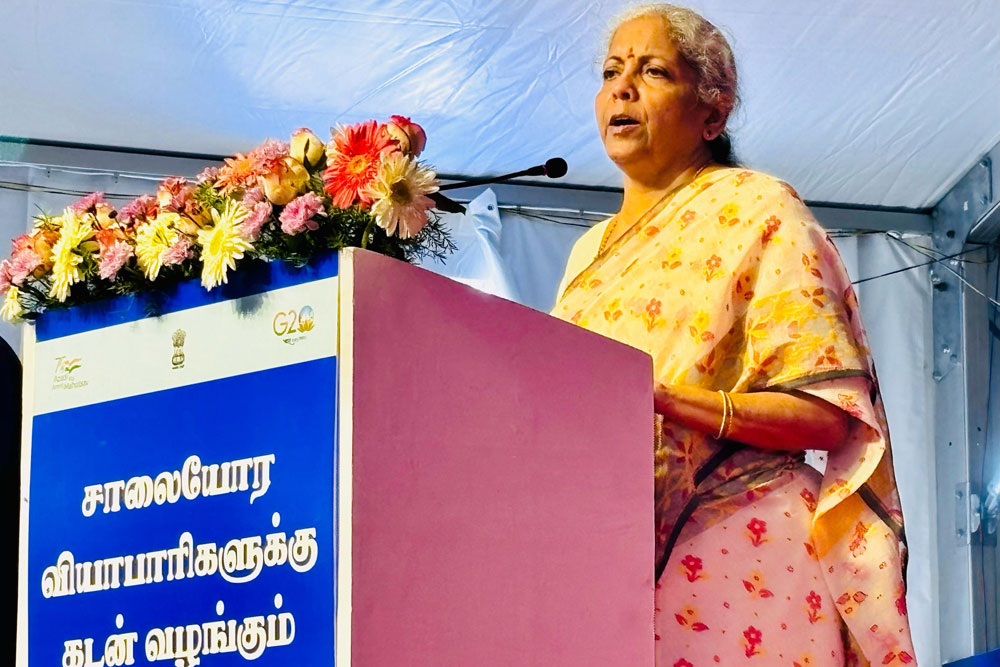 Finance Minister Nirmala Sitharaman who was visiting Rameswaram over the weekend, had a surprise heartwarming interaction with local fishermen. Always open and accessible, a group of local fishermen frantically came over to meet her late evening to inform her about how a few fishermen had been arrested by the Lankan Navy just then. Keen to find an immediate solution, the Minister immediately called up the Indian Embassy in Colombo; after all she had only recently visited Sri Lanka. The phone call worked. In a matter of minutes, the Indian fishermen were let off at mid-sea itself. In the morning, as Sitharaman was on the way to a government programme, the fishermen came over to thank her for the prompt action. On her part, she merely told them how the Modi Government's policies in the last 10 years have "secured the lives of fisherfolks in this region". ( By Lakshmi Iyer)
Dr Swamy To Thanthi TV: Have Not Visited Ayodhya After Winning The Case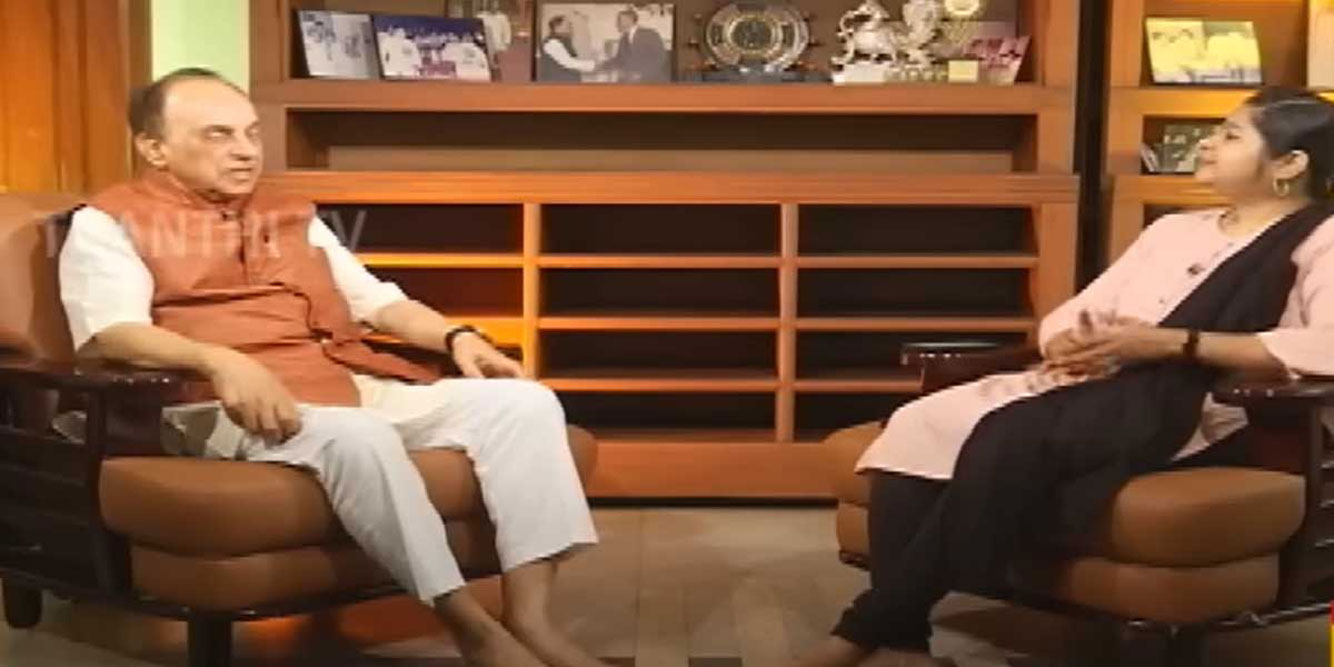 Once upon a time he was a great friend of Narendra Modi and rooted for him becoming a PM. But, now in the last seven years he is not in talking terms with PM Modi and has become a Modi-baiter. Dr Subramanian Swamy, the political enfant terrible, uses every fora to attack PM Modi and Amit Shah on China border issue, economy et al. So it was not surprising he vented his spleen when Thanthi TV's popular anchor Ashokavarshini interviewed him. The 84-year old Dr Swamy, who enjoys Z Security cover, spoke in Tamil minced no words while attacking Modi. In the 38-minute free-wheeling interview Dr Swamy made quite a few revelations. He told the anchor "I want BJP to win the 2024 elections but without Modi."  When she asked "Is he angry because he was not made the finance minister"? His reply was "Good, I did not become a FM as I would have not listened to him. He does not understand economics." From pooh-poohing IMF to driving home the point that mentored PV Narasimha Rao and Dr Manmohan Singh, Dr Swamy says he has not visited Ayodhya after winning the case. He says that PM Modi asked him to take over as the chief of the New Development Bank of BRICS countries but he flatly declined.  This perhaps could be one of the triggers for their relationship turning sour. Ultimately, the bank's post, eyed by many including Yashwant Sinha, was taken over by KV Kamath. ( By Padma Ramnath)
Former London-Based Banker Launches 'Super App' To Help Indian Diaspora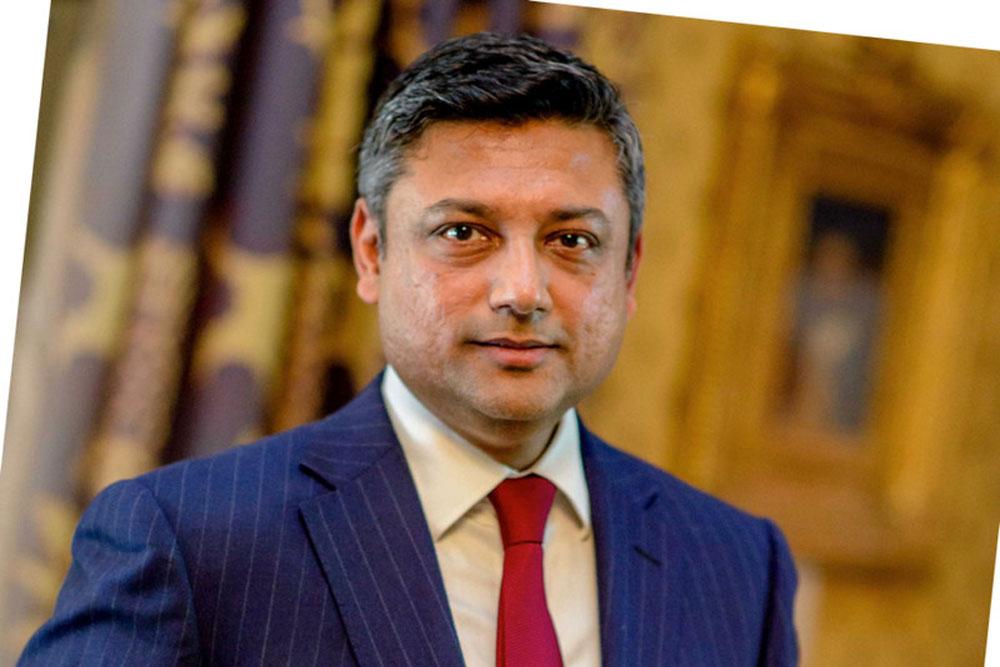 For somebody who was heading the Retail, SME & Private Banking divisions for the UK and Europe of ICICI Bank to call it quits at the peak of his career and start his own venture requires both conviction and guts. Ashesh Jani seems to have both. In 2021, 50-year old Ashesh co-founded Ribbon PLC, a digital financial services 'super-app', intended to offer hyper-personalized multi-currency wallets to NRIs as well as residents of India. Further, the super app also aims to assist Indians who are keen to invest in the global markets. The target clearly is the Indian diaspora.  With that in mind, Jani and company have bagged the official sponsor rights for the Gibraltar Cricket team that will play matches in the European League. In his over two decades' stint overseas that includes both Canada and the UK, he was exposed to all the challenges of financial markets and that's what made him launch Ribbon. His notable achievements during his time at ICICI UK Plc was becoming a certified staff for the FCA Register. Ashesh's expertise lies in the multiple top management roles he played in different countries.  While in India he worked briefly with Vodafone and Tata Internet Services helping them build their sales and distribution channels. Beyond his professional pursuit, Ashesh is an advocate for sustainability and a promoter of financial literacy among the youth. ( By Rahul Laud)
Family Members Of Bangladesh Poet Seek Didi's Intervention In AR Rahman's 'Pippa' Song Controversy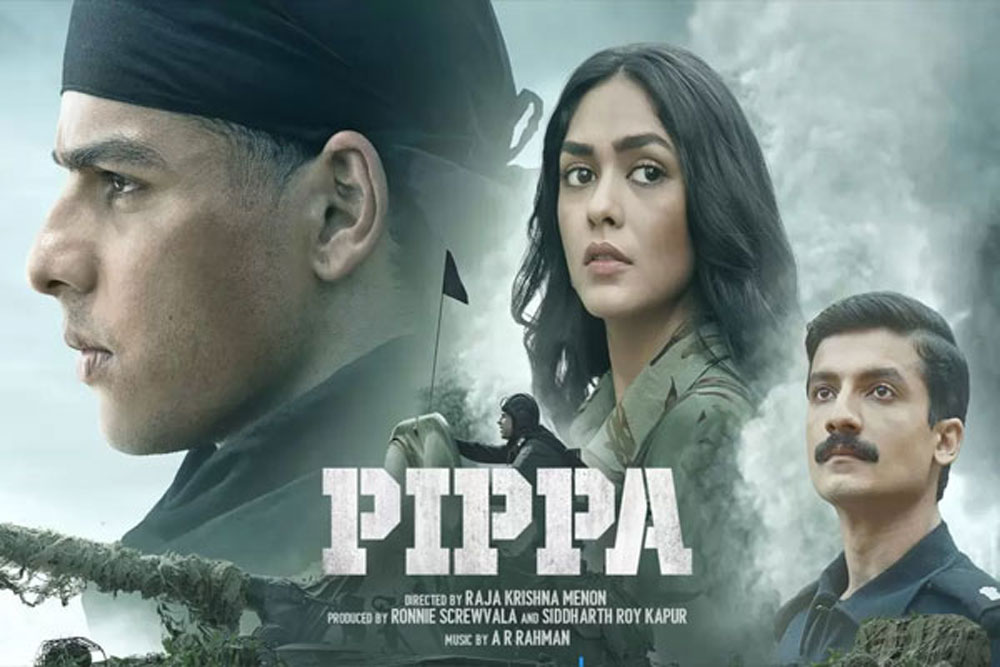 Family members of Bengali poet Kazi Nazrul Islam living in India and Bangladesh came together in Kolkata to condemn the "distorted" AR Rahman rendition of Nazrul's patriotic song Karar Oi Louho Kopat in the war biopic Pippa. The song was written by Islam in 1922 as a rousing nationalist anthem against the British Raj. It is learnt, a section of the family including Kazi Arindam, the poet's younger grandson, and Khilkhil Kazi, Nazrul's Dhaka-based granddaughter are likely to move the court against another family member — poet's eldest grandson Anirban Kazi. Both claimed that Anirban signed as a witness to the "supposed contract" for the song's adaptation and recreation license forged between Kalyani Kazi, Nazrul's daughter-in-law, and the producers of the film in September 2021 in exchange for Rs 2 lakhs. Incidentally, Kalyani passed away in May 2023. Moreover, the copyrights of Nazrul's works, currently held by the poet's legal heirs, would expire in 2036. Khilkhil Kazi, who flew from Dhaka is one of the trustees of Nazrul Board of Bangladesh which permits artists to use Nazrul Giti in productions. The protesting family members have demanded immediate removal of the song from the movie and all digital platforms. To avoid such recurrence, both Arindam and Khilkhil Kazi have sought intervention from the West Bengal Chief Minister Mamata Banerjee. They have requested Didi to set up a Nazrul Board of West Bengal, which will be represented by Arindam Kazi on behalf of the poet's family to look into these copyright matters. (By Tanya Bagchi)
Pan Spitting Fine And Dress Code At Lord Jagannath Temple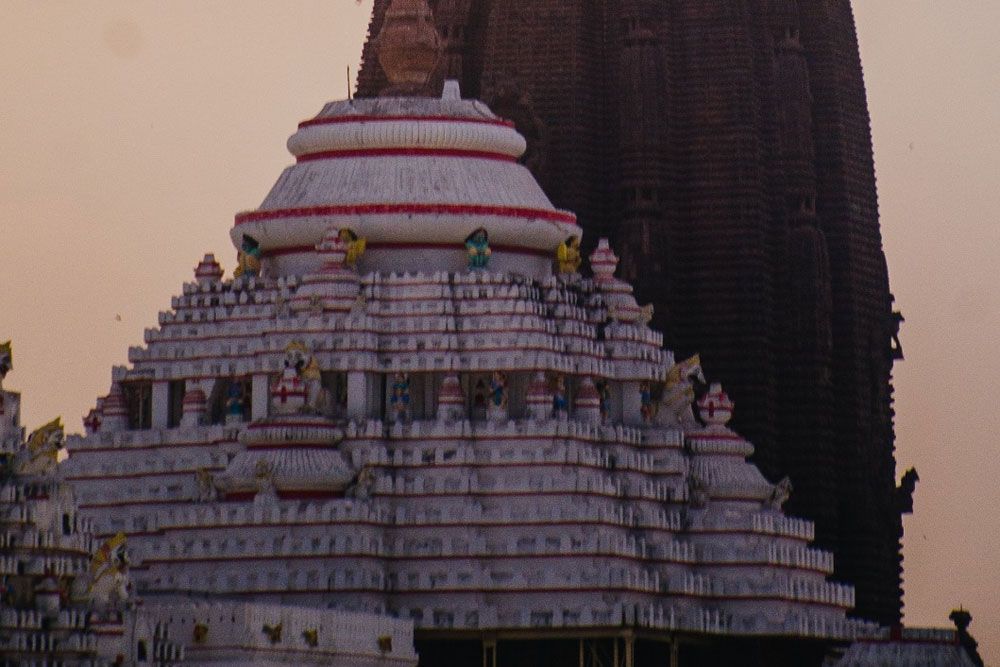 Sri Jagannath Temple Administration (SJTA) is making news. SJTA will open the Rs 943 crore Shreemandira Parikrama heritage corridor around Shree Jagannatha Temple at Puri to the public on January 17 2024. The 75-meter corridor will provide expansive, unobstructed corridors around the Meghanada Pacheri giving an opportunity to devotees and pilgrims to have visual connect with the Temple, Neelchakra and Meghanada Pacheri. It is Odisha chief minister Naveen Patnaik's dream project and his promise to the people of Odisha. Surely, it will stand his party BJD in good stead in the 2024 Lok Sabha poll. For SJTA this project is both a challenge and opportunity. While it will attract tourists from around the world and contribute to the state GDP, it also means softer hygiene issues are taken care of on a war footing. It is a common sight to see most walls splattered with pan stains. And people using banned plastic bags.  For starters SJTA will do the clean-up of temple walls and surrounding areas before the D Day. Besides, it has decided to impose a Rs 1,000 fine on visitors if they are caught chewing paan, gutka or using plastic bags within the precincts of the Jagannath temple. It has already embarked on an educational campaign to sensitise visitors. According to SJTA administrator Ranjan Kumar Das, IAS, we are strengthening camera surveillance and also discouraging people coming in shorts, transparent dresses, torn jeans and other inappropriate costumes from January1, 2024. ( By Sangram Mohanty)
Tamil Nadu Governor Put In His Place?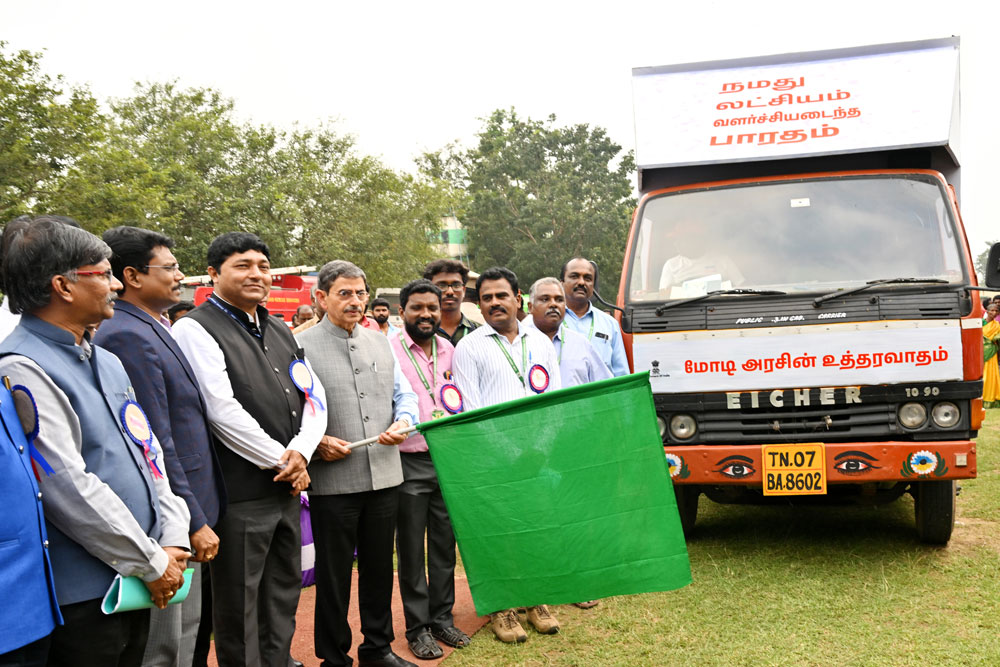 Tamil Nadu Governor RN Ravi has been put in place. It took strictures from the Supreme Court to bring this staunch authoritarian around. Governors in independent India were never meant to 'govern' but this person proved to be the most confrontational of them all, putting the likes of Channa Reddy in the shade when it came to operating from the Raj Bhavan in Chennai. "He acted more like an opposition member", was one of the milder charges made by the DMK supremo and CM Stalin against him. In putting on the shelf close to two dozen Bills, the Governor was acting way beyond his powers and, only after top court frowned upon the tactics of Governors in non-BJP states, did he wake up to reality, lest he be quartered and hung by a top court angered at the sight of Governors destroying the spirit of democracy. Governor Ravi brought in new interpretations to the Constitution by floating the theory that, once a Governor withheld consent to a Bill, the legislation was dead. Besides his regular job at needling the government of the day, the Governor also fancies himself as an interpreter of the Constitution. Now that 10 of the Bills he refused to give assent to have been sent back to him on the same day they were reenacted in a special Assembly session he is duty-bound to sign them into law. Of course, he might view the constitutional provision on this differently. So combative is this Governor! ( By Tamil Raja)
Limo In The Sky: Helicopter Service A Big Hit In Pune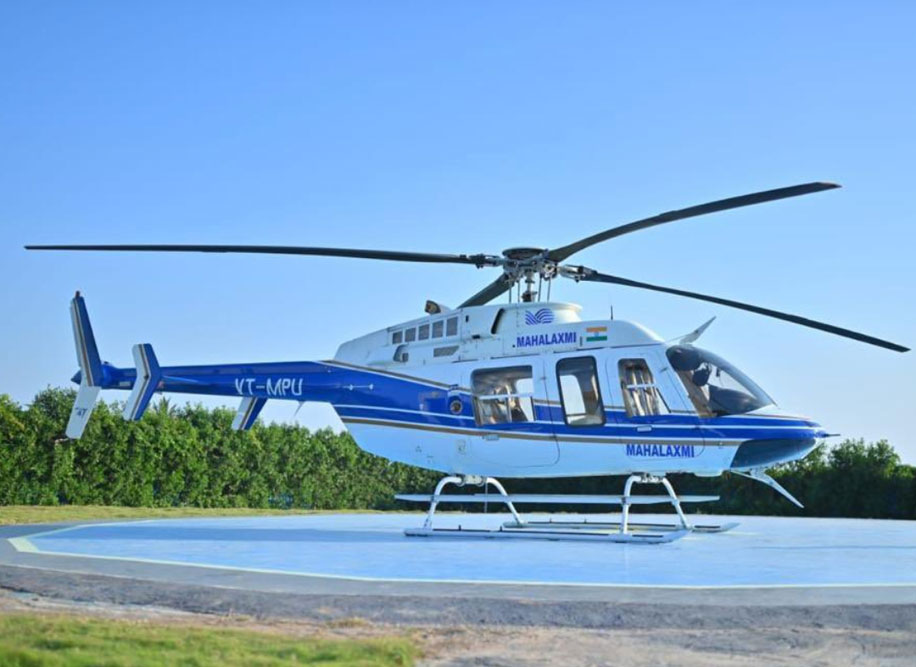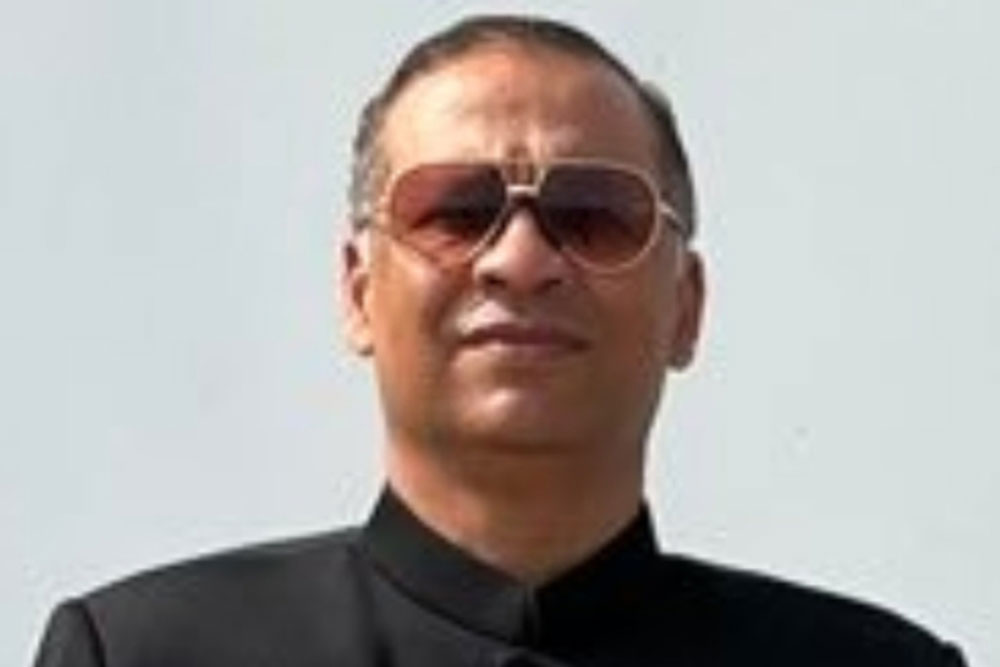 Make way, limos-helicopters for hire are here. The Oxford helipad at Bavdhan, a suburb of Pune city, saw the launch last year-end of a new mode of transport that offers to literally leapfrog the crawling road traffic. On December 11, 2022, former IAF officer Nitin Welde took off on his maiden commercial flight in a helicopter, carrying six passengers who paid an all-inclusive inaugural fare of Rs 5000 each for a 10-minute joyride over the sprawling city of the Peshwas. Group Captain (retired) Welde, who has launched his Mahalaxmi Aviation under the umbrella of 17-year-old construction company Mahalaxmi Developers, has since taken his 'birds' on flights for a variety of clientele: for a 'Pune darshan' sightseeing trip offering an aerial view of the city's attractions, a 'Dev darshan' temple tour covering pilgrimage destinations like Tuljapur, Shani Shingapur, Shirdi, Mahalaxmi Kolhapur, Pandharpur, Akkalkot and Shegaon in Maharashtra with an option to choose any other spot anywhere in India, and private charters for weddings – including showering the bridal couple and their guests with rose petals – and business trips. In keeping with the current need with elections round the corner all over India, it has flights for political rallies, especially in far-flung areas and outlying rural areas for politicians to address gatherings to explain their agendas. In today's world, the flier's website says, a helicopter is not just an enjoyment but is becoming a need in our day-to-day life. The developer's take-off in the new business is in consideration of the prospects: a "collaborative effort to save time with the use of modern technology". The aim: to create a sweet spot where belief and devotion meets comfort and luxury. As its tagline says: "#helicopterspreadsjoy". ( By Sekhar Seshan)
How Dev Anand's 'Guide' Almost Didn't Get Made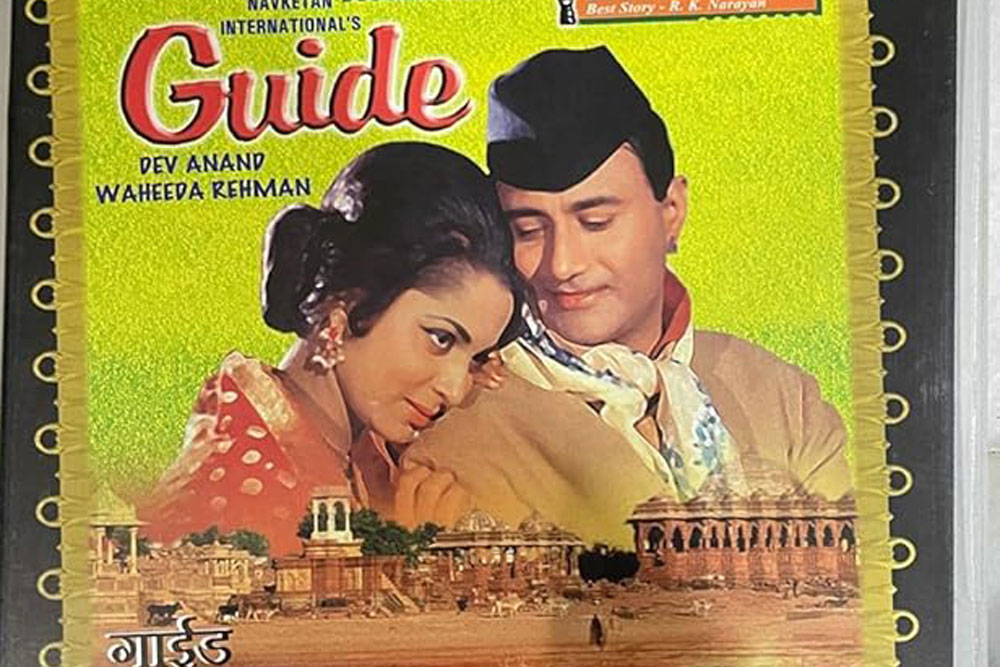 Evergreen hero Dev Anand had planned two versions of Guide (1965) — English for international audiences and Hindi for India. The English version was written by Pearl S Buck and directed and produced by Tad Danielewski. Dev wanted his elder brother Chetan Anand to direct the Hindi version. Unfortunately, he was busy with his own movie Haqeeqat. So Dev's next choice was his close friend — the celebrated director Raj Khosla. But the heroine Waheeda Rehman categorically told Dev that she will not work with Khosla. Reportedly, Khosla while making Solva Saal (1957) with Dev Anand and Waheeda Rehman insisted Waheeda wear a particular dress which she refused. Post that movie Waheeda vowed never to work with Khosla ever again. As a result, the choice fell on his younger brother Goldie-Vijay Anand. Vijay Anand totally discarded the idea of making a film on RK Narayan's novel. He said this is 'no good' for a film. Dev had to cajole Goldie. Finally, he agreed on the condition that he will write the screenplay. Dev gladly agreed. Goldie went to Khandala, locked himself up for 20 days and wrote the script. The rest is history. Incidentally, the Hindi version was a runaway hit and later achieved a cult following; it has since been deemed one of the best Bollywood films produced of all time. The English version flopped. This version was then screened again at the 2007 Cannes Film Festival, 42 years after its release. ( By Ashok Kumar)