I told your father many years ago that I would always look after Karan, but I lied. I'd like to tell him that Karan has looked after me by giving me such wonderful movies. On behalf of Aryan and Suhana, I'd like to thank you for looking after me. May Allah give you so much happiness that you can spread it all." That was Shah Rukh Khan thanking Karan Johar in an episode of Koffee with Karan in 2011 in his typical larger-than-life way. What was Karan doing? Surreptitiously wiping his tears and looking all sorts of awkward.
No matter how many off-the-wall Milanese labels he discovers for India, no matter how many beautiful people collect in his 8,000-sq-ft duplex Bandra home, no matter how many movies he makes about people like himself wasting away from heartbreak, and no matter how many forums he wows with his ability to outspeak and outthink most of Mumbai moviemakers, he will always remain the young man who learnt on the job, brushing Kajol's hair, buying Shah Rukh's clothes and filling out a train seat on the sets of Dilwale Dulhaniya Le Jayenge (1995), best friend Aditya Chopra's debut directorial movie that discovered the NRI demographic for India.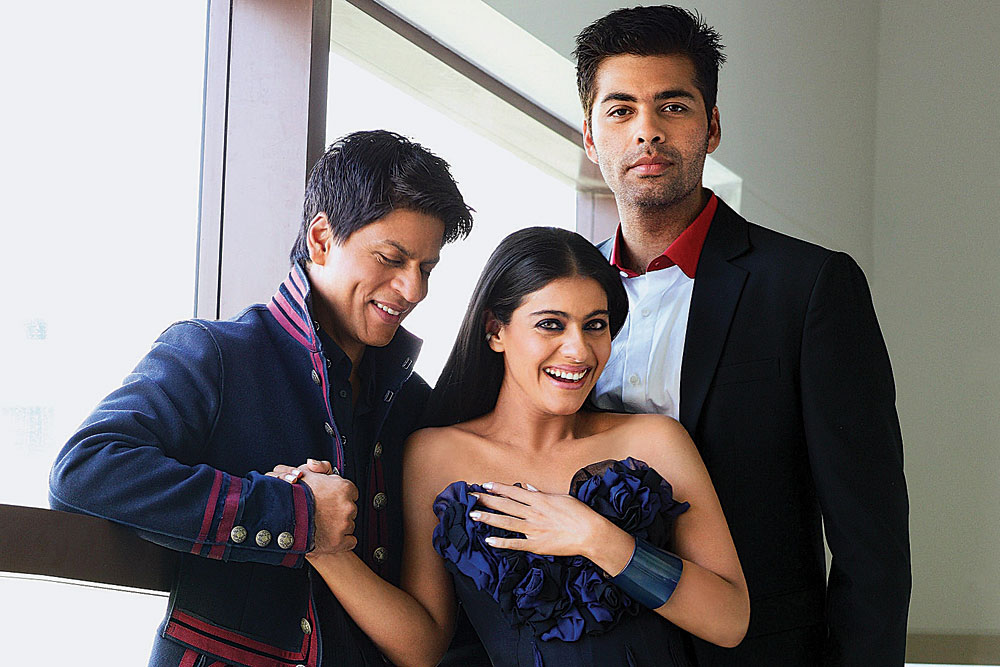 Twenty-five years have passed and Johar has stepped into the shoes of his beloved producer father Yash Johar aka Tom Uncle, but he still remains the always sensitive, somewhat insecure and often fretful south Mumbai snob with a Hindi film front bencher's sensibility. Discount the pout, the greying hair, the Tom Ford glasses, the Amiri sweatshirts and Christian Louboutin shoes, and Karan Johar in his mind will still be the overweight boy asked to be the anchor in any tug of war back in Green Lawns School.
At 48, the lonely boy who lived in Malabar Hill with Punjabi-Sindhi parents who were much older has become a shining advertisement for India's soft power, from the ski slopes of Davos to the classrooms at Harvard, giving it respectability and rationale. His father was production manager for Ajanta Arts, set up by Parition refugee, actor and director Sunil Dutt, and then for Navketan, one of the earliest Punjabi family firms set up by actor Dev Anand. Separating from Navketan, he set up Dharma Productions in 1976 and made it a byword for mega-cinematic experiences, with movies such as Amitabh Bachchan's Dostana (1980) and Agneepath (1990), which were both remade by Johar junior.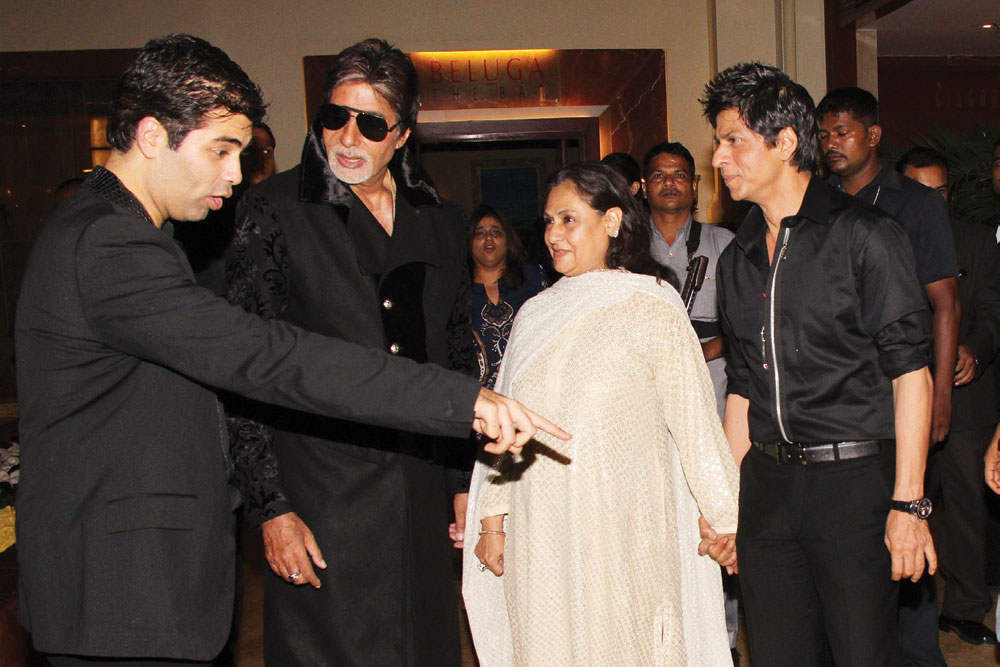 He may wield less power than the late producer and director Yash Chopra's son Aditya Chopra, who now runs Yash Raj Films; his movies may make much less money at the box office than Rohit Shetty, son of late fightmaster Shetty now known for directing big-budget spectacles with monster laughs and high-decibel car crashes; and he may live less lavishly than superstar Shah Rukh Khan—but Johar is perceived as the ultimate insider, the presiding deity of a clique that controls access to all-night parties and 2 AM gossip sessions that propel the stories we read and the images we consume, on and off the screen. So overwhelming has Johar's cultural presence become that his three-letter celebrity nickname 'KJo' has become larger than the reality of the remarkable career of Karan Johar the filmmaker.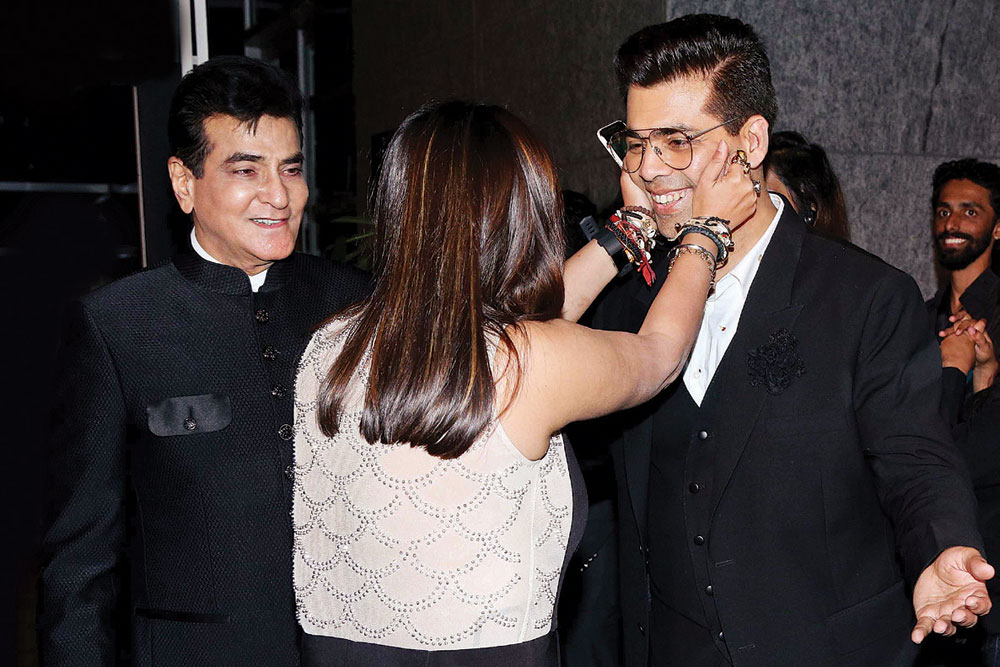 And that is his biggest tragedy. Everyone's favourite host and dost, and the industry's most articulate spokesman, finds himself cast aside, baffled by the silence of those whose careers he has built or sustained. This too shall pass, he believes, but being at the receiving end of theories which hold him accountable for the system that caused the death of actor Sushant Singh Rajput has clearly shaken him. The hashtags, the trolling, the loose talk on social media along with clips excavated from past seasons of Koffee with Karan which suggest some careless sniggering around Sushant have caused him to go into silent mode, unfollowing all but eight accounts on Twitter (where he has over 17 million followers).
It's not that he has not faced controversies before. In 2009, when Wake Up Sid was released and Raj Thackeray's Maharashtra Navnirman Sena protested against the film's use of Bombay instead of Mumbai, he rushed to Thackeray's home. In 2016, he had to endure similar outrage when he apologised to those who were ready to crucify him for casting a Pakistani actor in his semi-autobiographical Ae Dil Hai Mushkil. When he shot a video expressing his love for the country and respect for the armed forces at the height of the anti-Pakistan hysteria, he was eviscerated by both the left, which should ideally have embraced a secular socialite, as well as by the right, which equates him with everything that it stands against— the privilege of family lineage and its attendant benefits: addressing erstwhile megastars as Uncles and Aunties and knowing industry babes and bros since when they were babies and babas.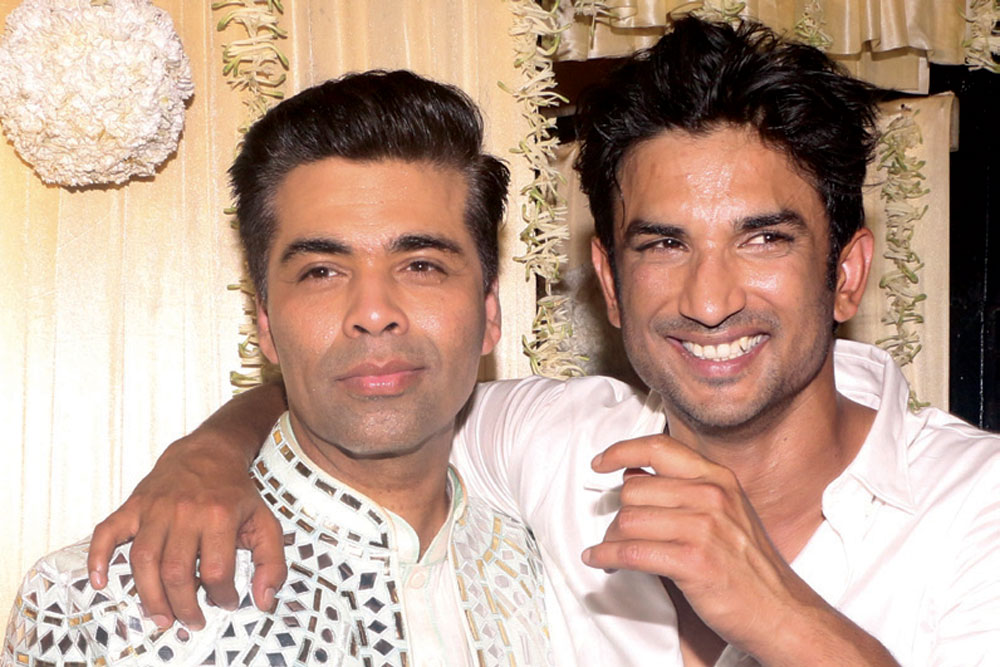 Ironically though, he, along with Aditya Chopra, is almost solely responsible for the cultural aesthetic that dominated the second half of the '90s: the comsumerist choices unleashed by the liberalisation of 1991 mixed with a return to a ritualised tradition studded with choreographed Karva Chauths and synchronised sangeets. Coinciding with the rise of a more politically conscious Hindu, his films were also able to tap deep into the insecurities of NRIs who had left India for economic progress but remained fearful about their eroding ethnic identity. Johar was able to give them a happy balance—a blend of kundan and kangan wrapped in Gucci and Prada—in the trilogy of Kuch Kuch Hota Hai (1998), Kabhi Khushi Kabhie Gham (2001) and Kal Ho Naa Ho in 2003 (which he wrote but was directed by Nikkhil Advani).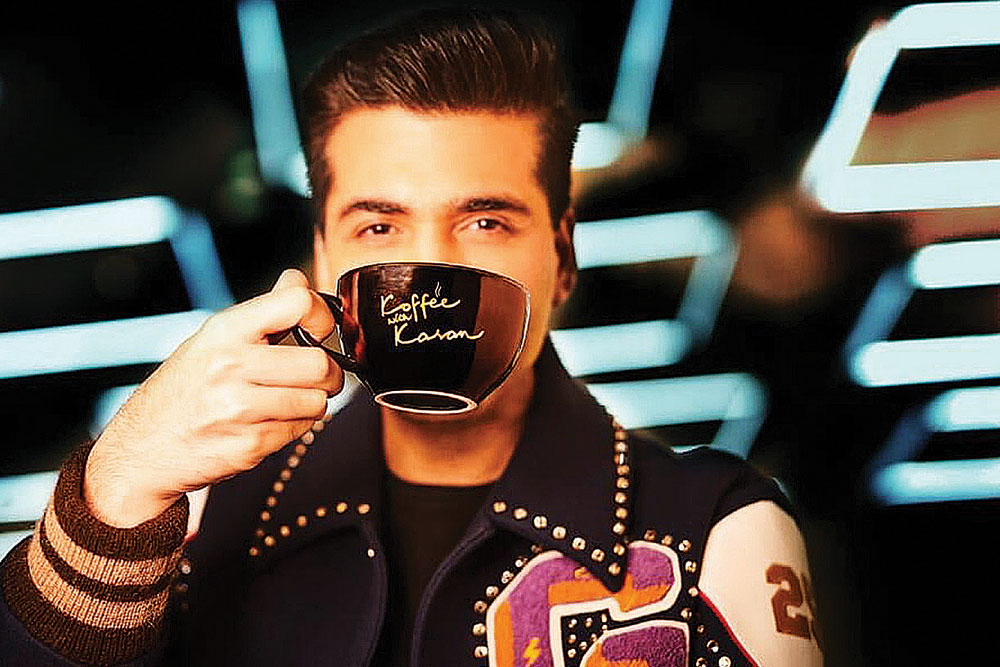 Anil Kapoor has seen Johar grow up since his childhood, acting in the 1989 Doordarshan science fiction children's serial Indradhanush. Kapoor says: "I've seen him as that bright kid who used to act in the serial. I've seen him evolve as a filmmaker and director in his 20s to becoming one of the country's most prolific and trendsetting creative minds. At his age, he has been able to do what others have tried to for their entire lifetimes. He has done his dad proud by making Dharma Productions a household word." Indeed, when Johar took on the directorial reins of Kuch Kuch Hota Hai at Shah Rukh Khan's prompting—they had spent long days together discussing it while shooting Dilwale Dulhaniya Le Jayenge—his father's production company was going through a downslide thanks to cost and time overruns on Duplicate, directed by Mahesh Bhatt. The Johars felt Bhatt had let them down by letting the film, which starred Shah Rukh Khan in a double role, run into delays. Johar's second film, Kabhi Khushi Kabhie Gham, which starred a leading light or two from every Bollywood clan (Amitabh and Jaya Bachchan; Hritihik, son of Rakesh Roshan; Kareena, granddaughter of Raj Kapoor; Kajol, granddaughter of Shobhana Samarth) made Dharma rich again. Kal Ho Naa Ho re-established its equity.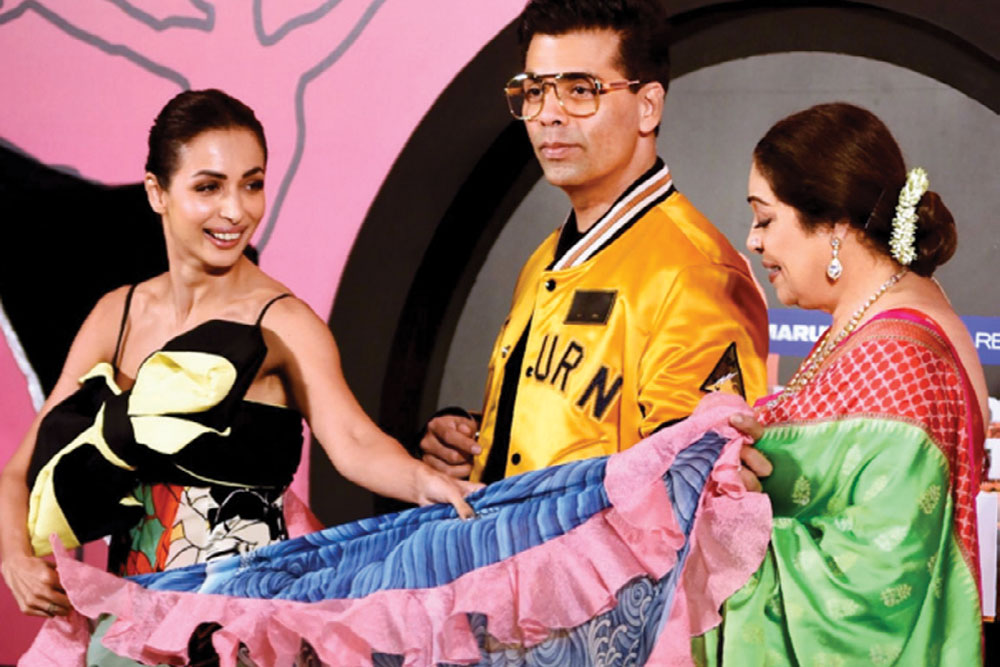 By 2004, when Johar launched his chatty show, Koffee with Karan, taking the space previously occupied by the regal Simi Garewal, India was ready to enjoy gilt without guilt. His cinema though became darker in Kabhi Alvida Naa Kehna (2006), as relationships around him crumbled and family was no longer the sacred grove he had imagined it to be. Sons could challenge their fathers and friends could become lovers as the dining table turned into a war zone.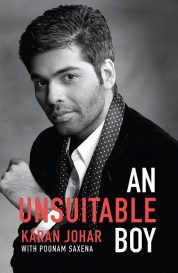 His own politics evolved, with My Name Is Khan (2010) emerging as a strong, secular narrative, in the face of growing global Islamophobia. Kaushik Bhaumik, associate professor at Jawaharlal Nehru University, notes the many fluxes Johar's public reputation has seen—from being the purveyor of soft cultural Hindutva, to begin with, to actual respect for his projection of the LGBTQI issue in Dharma's Kapoor & Sons (2016 film directed by Shakun Batra). Says Bhaumik: "Reputations within the film world and what gets projected from there to the public are notoriously fickle. If the industry feels the big commercial houses are helping out hatke [Bollywoodism for 'offbeat'] cinema, then they are praised. If not, then they are attacked. Yet everyone knows that the big commercial houses producing hatke cinema is really all about consolidating their hold on the market. They never are or were really interested in that kind of cinema."
By 2015, when high-profile alliances between art and commerce underwhelmed at the box office—Dibakar Banerjee's Detective Byomkesh Bakshy! (starring Sushant Singh Rajput) and Anurag Kashyap's Bombay Velvet—the industry fell back more and more on tried-and-tested formula. Disney India, which had bought UTV Pictures, stopped production, Fox Studios' collapse was imminent and Yash Raj Films backed out of its three-film deal with Banerjee and withdrew its backing for Shekhar Kapur's Paani (which was to star Sushant). It took Kangana Ranaut to articulate this on Koffee with Karan in 2017 by calling him the "flag bearer of nepotism" and suddenly the middle class began to feel self-righteous about talent not being given a chance in the industry.
India had changed too. With Prime Minister Narendra Modi encapsulating the idea of naamdaar versus kaamdar (scion vs worker), the sentiment of 'being excluded', 'not being given a chance' fitted in very much with the mindset of a public that felt powerless—that all power was in the hands of the elite and the only way the powerful could be kept in check was via the demand for merit to be given a chance. More people aspiring to get into the industry than ever before meant that the industrial decline hit them the hardest; they felt Bollywood was shunning them. In politics, Rahul Gandhi became the symbol of entitlement; in Mumbai cinema, it was Karan Johar. Saif Ali Khan, who was sharing the couch with Ranaut on the day she attacked Johar, says, "[Since] Karan wears so many different hats and he is in so many different places, he's made himself a very large symbol. And he's attracting a lot of flak for that. I'm sure it's not all deserved, The truth is always complicated."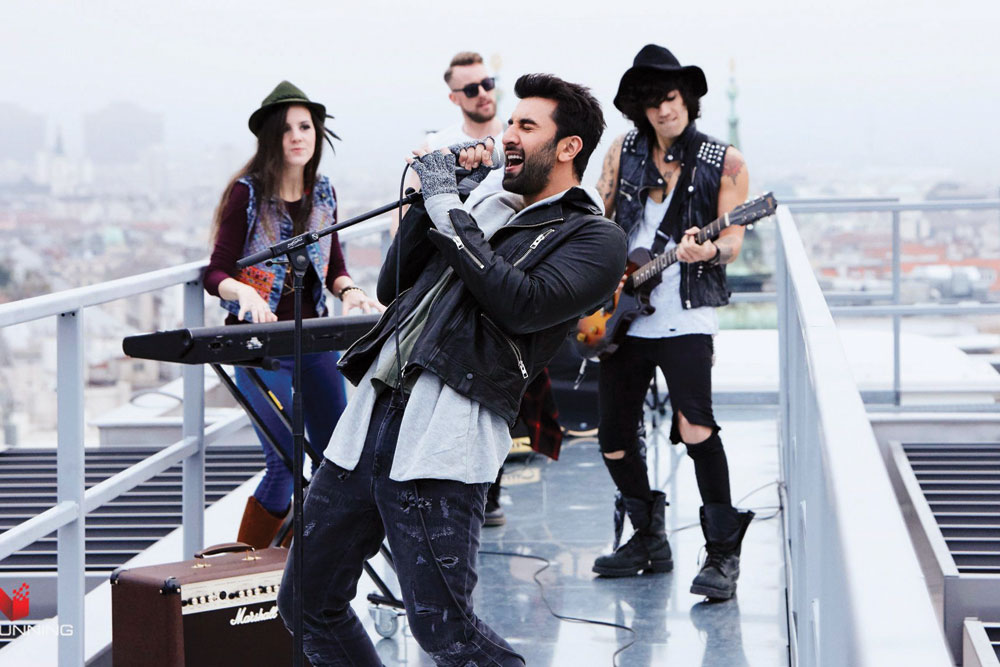 But no one seems to have time to listen to that. If Johar has given breaks to star children such as Alia Bhatt and Varun Dhawan in Student of the Year, he has also experimented with directors and writers from varied backgrounds, from St Stephen's graduate director Shakun Batra, to Hussain Haidry, dialogue writer of Johar's soon-to-be launched Mughal epic Takht. Recent movies that he has directed himself—My Name Is Khan, Ae Dil Hai Mushkil (with its strong underlying interreligious love triangle between two Muslims and one Hindu) and now Takht, which tells the tale of Dara Shikoh and Aurangzeb—should have made Johar the darling of left-liberals. But even they feel hesitant to speak up for him at this moment of backlash. It's not merely fear that they too will become victims of orchestrated public censure, but also the discomfort with Johar's pragmatism. As a producer's son who is now a producer himself, Johar will shake hands with anyone or everyone in power to survive.
That's not all. Sangita Gopal of the University of Oregon feels it is because Johar doesn't allow anyone else to control his narrative. He will be an open book, but only so far and no further. There is a deep anxiety about his sexuality, she says, which he refuses to feed. Instead, he has found a new way to have a family, by having twins, Roohi and Yash, through surrogacy in 2017, and have them address him as 'Dadda' and his mother as 'Mamma'. He may make cute Instagram videos starring them, but he will not reveal more than he wants to about the surrogacy. He may admit in public to having fallen in love only twice in his life, but he will not give anyone the satisfaction of knowing their names. He may write in his autobiography, An Unsuitable Boy (2017), of his experiments with sex, including paying for it once and becoming a member of an elite international dating site, his struggles with anxiety, including going to a psychologist and taking medication as advised, but no more. His fierce exercise of the right to privacy is at such odds with his public persona of letting it all hang out that it enrages people who feel they have every right to every aspect of those they make famous. There is another aspect to his personality: it is completely without self-pity and self-loathing in a culture of resentment where even winners want to feel like losers.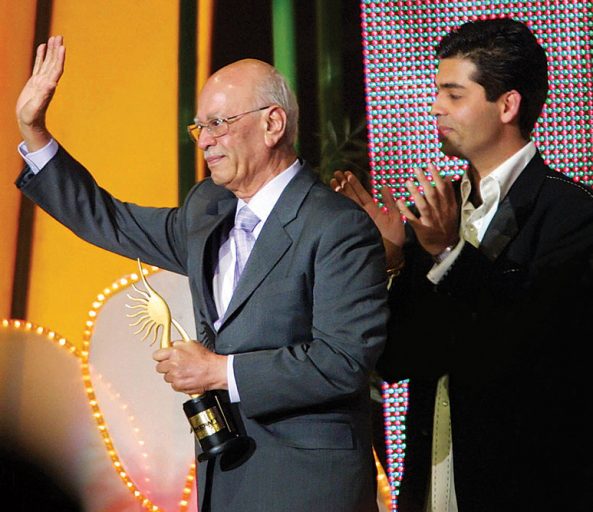 Anil Kapoor, who is playing Shahjahan in Takht, describes him as "always giving" like his father. There are other qualities that come to mind. Generous: In 2006, in his old Khar office in Mumbai, eating a plateful of pears during one of his many diets, he had time to talk about Kajol who was returning to cinema with Yash Raj Films' Fanaa. Respectful: In 2009, at a media conclave, before a session with Shah Rukh, he asked whether they could use the platform to speak about gay rights. "No need," said Shah Rukh. Johar, who has spoken at length about he reagrds him as his elder brother, subsided, quietly. Creative: In 2016, unshaven and dressed in a tracksuit, he was directing Ranbir Kapoor and Anushka Sharma in 'The Breakup Song' as well as simultaneously entertaining representatives from his producers, Fox Star Studios. Nervous: In 2017, while about to go on stage to be in conversation with Sholay director Ramesh Sippy, he laughed and said, "I can't shake the interviewer in me, can I?"
The problem with Karan Johar is that he makes everything he does look so easy, whether it is directing six hit films, running a successful production house, being the host of a talk show which is the stuff of water-cooler conversations, a reality-show judge to show us his slumming-it side, a Sridevi fan who can dance to all her songs and an avid film student who can recall every Raj Kapoor shot and every Subhash Ghai trolley take.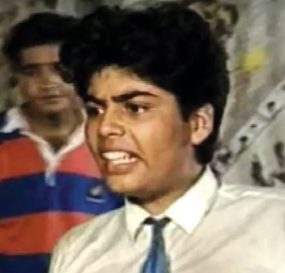 It is also easy to forget that he is a bridge, not only between old-style Punjabi families that controlled feudal Bollywood and new-age networks and studios run by professionals, but also between north Indian sensibilities and southern dramatics. Without his backing that came via his friendship with actor and producer Rana Daggubati, Baahubali would not have become a pan-Indian blockbuster. He is a compulsive collaborator, always looking to associate with the next new thing, whether it was being part of the explicit AIB roast of Arjun Kapoor and Ranveer Singh in 2015 or presenting the highly acclaimed The Lunchbox in India in 2013.

Johar's company, Dharma Productions, now run by childhood friend CEO Apoorva Mehta, has emerged as a production house that is slowly embracing new forms of storytelling, from indie movies such as Gunjan Saxena: The Kargil Girl, which stars Janhvi Kapoor and will soon be broadcast on Amazon Prime, to the lavish superhero spectacle Brahmstra, directed by Ayan Mukerji and starring Ranbir Kapoor. Johar has experimented with the OTT platform, directing an episode each in Lust Stories and Ghost Stories for Netflix himself (where he has allowed himself more liberty whether it is in the depiction of an orgasm or in a transgressive granny) and also produced movies made for OTT such as Guilty, which revolved around the MeToo movement. With his track record of burnishing stars such as Shah Rukh Khan and discovering newbies such as Ananya Panday and Tara Sutaria (who starred in Student of the Year 2 in 2019), a spot in any film directed by him is most coveted. It usually means success at the box office, in India and abroad; a spot on Koffee with Karan; advertisements by Dharma directors; and nominations at award shows. Even for a star child of a somewhat successful actor such as Chunky Panday, for Ananya it is a dream launchpad. As she said so infamously in response to a storm of criticism in another chat show earlier this year, her father has never been in a Dharma film or appeared on Koffee with Karan. Getting both was part of her journey and her "struggle".

Now though, the backlash against him is growing strong by the minute. He has already quit the board of the Mumbai Academy of Moving Image (MAMI), which has been running the successful MAMI film festival since 1997, and now there is news that the popular Koffee with Karan may not be renewed. Criticised for giving breaks only to sons and daughters of actors, he finds himself being trolled across the board. Is he the très chic gatekeeper to Bollywood's ultra-exclusive club, just an accidental collector of starlings or an obsesssive attention seeker with his home videos and reality-set Instagram shoots?
Karan Johar may well be the man who loves to ask questions, but there are some answers he chooses not to give. Coupled with the silence of others who fear being singed by the outrage, he may become emblematic of a churn in the Hindi film industry.