IN THE 2011 MOVIE CONTAGION, AN EPIDEMIOLOGIST named Dr Erin Mears, who dies helping fight a pandemic, says with a sense of utmost urgency, 'The average person touches their face three to five times every waking minute. In between that we're touching door knobs, water fountains, and each other.' She is talking about a viral infection similar to the one that is buffeting the world now and to keep that away the least you can do is to not touch your face without thoroughly washing your hands using soap. In that role, immortalised by Kate Winslet, Mears also surmises how the fictional disease, eerily similar to a real one unfolding before us now, may have started: 'Somewhere in the world, the wrong pig met up with the wrong bat.' Prophetic, indeed.
Corona virus 2019 (Covid-19), caused by SARS-CoV-2 virus, started in Wuhan, China, and spread across the world as locals set out for their annual holidays ahead of the traditional Chinese New Year, which typically falls in February. It crossed 100,000 reported cases in 100 countries on March 8th and three days later—as global sporting events, music concerts, annual religious congregations, and high-level geopolitical and business conferences got cancelled one after the other in the face of exponentially rising infections even in the world's pivotal economies, including the US and Western Europe—the World Health Organization (WHO) termed Covid-19 a pandemic. The global economy is expected to take an unprecedented hit and the growing list of the infected includes top government officials in the US, the UK, Italy and Iran besides celebrities such as Tom Hanks and his wife Rita Wilson.
The fomite-borne disease, which is known to have originated in December 2019 in the capital of Central China's Hubei province located along the Yangtze and Han rivers, primarily affects the respiratory system. "In the past two weeks, the number of cases outside China has increased thirteen-fold and the number of affected countries has tripled," WHO Director-General Dr Tedros Adhanom Ghebreyesus said at a press conference at the organisation's headquarters in Geneva on March 11th. By then, the global death toll had hit 4,291 from 118,000 reported cases across 114 countries. As of March 12th, the number of cases in China was 80,932. The last time the WHO declared a pandemic was during the 2009 H1N1 swine flu outbreak. According to World Bank estimates, the global cost of a moderate to severe pandemic is close to $570 billion, or 0.7 per cent of the world's income. Reports suggest that the SARS outbreak of 2002-03, from another variant of the coronavirus that infected only around 8,000 people, caused $50 billion in losses to the economy. With the Chinese economy having grown much bigger since then and thanks to a much larger pool of infections worldwide, the impact this time could only be much worse.
Days before the WHO categorised the disease as a pandemic, the Asian Development Bank had already said that estimated personal consumption losses thanks to Covid-19 would be upwards of $347 billion, of which losses for India—which confirmed on March 12th its first death from coronavirus in Karnataka— would be close to $29.9 billon (see graphic 'Estimated Global and Regional Impact of Covid-19'). The worst-case scenario was spelt out by none other than a top official at the United Nations' trade agency. Apart from the tragic human consequences of Covid-19, the economic uncertainty it has sparked will likely cost the global economy $1 trillion in 2020, the UN's trade and development agency (UNCTAD) said. China in the 2002-03 period accounted for only 5 per cent of the global economy. Today, it accounts for a fifth. The fall in oil prices is also a cause for major worry.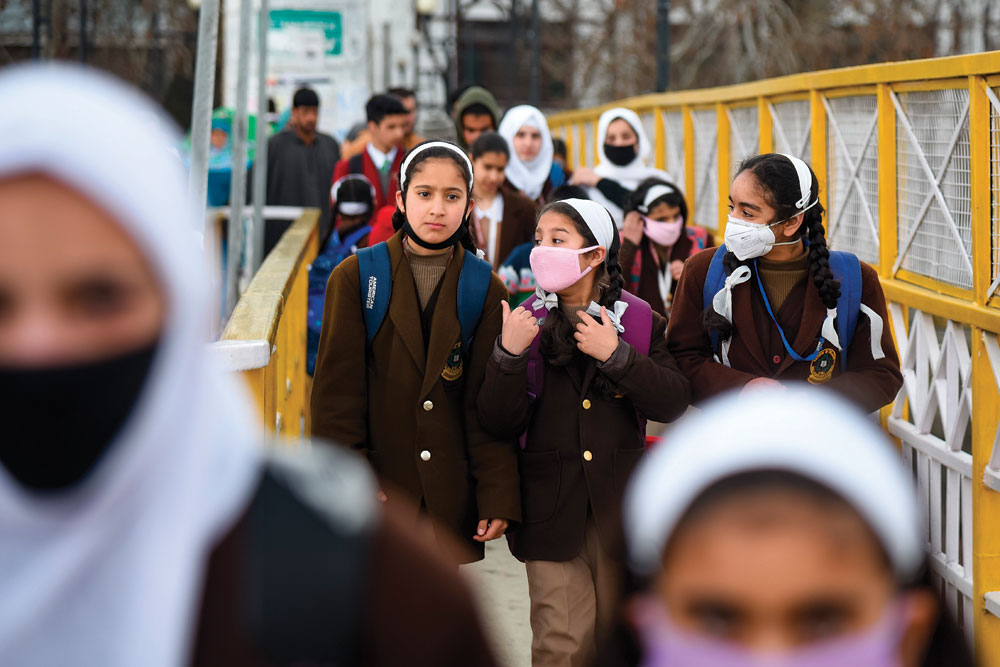 It has been said that life shrinks or expands in proportion to one's courage. So does the economy. But fear is a useful tool in fighting a pandemic, argues Dr Able Lawrence, a professor of clinical immunology and rheumatology at Lucknow's Sanjay Gandhi Post Graduate Institute of Medical Sciences, who tracks communicable diseases around the globe. Lawrence, who had told Open as early as mid-February that Covid-19 would become a pandemic judging by the rate of its spread, notes that China has earned plaudits for channelling fear to contain the transmission of the viral disease. Although the likes of Professor Ben Cowling of the University of Hong Kong's School of Public Health tells Open that the measures applied in China may not be applicable in other locations because of the infrastructure and the political control required to implement them, others state that there are a lot of lessons to learn from China as the world stares at a situation that calls for desperate measures. Alex Perkins, professor of infectious disease epidemiology and population biology at the University of Notre Dame, in Indiana, US, tells Open: "Yes, it looks like there were encouraging impacts of their efforts." Writing in The Boston Globe on March 11th, Dr Marc Lipsitch, professor of epidemiology and director of the Center for Communicable Disease Dynamics at the Harvard TH Chan School of Public Health, said that it is commendable that no other Chinese city has repeated Wuhan's horrific experience so far.
Meanwhile, German Chancellor Angela Merkel herself has warned that up to 70 per cent of the country's population (close to 60 million) could contract the third variant of the coronavirus, the others being SARS and MERS (2012). Her stark prediction comes at a time when there is a massive rise in Covid-19 infections in Iran and Italy. The death toll in Italy stood at 823 as of March 12th, a 30 per cent jump from the previous day. Other countries with a sizeable number of infected cases include Japan, South Korea, Hong Kong, Thailand, Singapore, Malaysia, France and Spain. Although all these countries have been identified by India on March 11th as 'no-go' zones for incoming and outgoing international travellers, concerns are also rising about the US where people in several cities, including New York, are anxious about forecasts of a sharp increase in Covid-19 cases. Although the Donald Trump administration, which had earlier blamed China for the spread of the disease and later sought to play down its impact by attacking dailies (especially The New York Times) reporting it for allegedly creating hysteria, is rather tight-lipped, Perkins of the University of Notre Dame and his team have said that close to 40,000 to 50,000 people in that country may have been infected so far. Perkins had tweeted: 'Under baseline assumptions, we estimated ~4-7k new infections occurred on Sun Mar 8 alone.' Asked to explain the methodology used to arrive at these conclusions, he said: 'We plan to post a preprint about our methods later this week.' According to data compiled by Johns Hopkins University, at least 1,110 were infected with Covid-19 in the US as on March 11th.
$29.9 billon: Estimated personal consumption losses for India because of Covid-19 (Source: ADB)
IN INDIA, CASES of infections , now at 73, are relatively low so far, but there is a fear that unless social contact is restricted, the number of cases may rise as it did in countries such as the UK where six people have died so far and hundreds, including health minister Nadine Dorries herself, are diagnosed with coronavirus. As in others parts of the world, there is a spike in demand for employees being allowed to work from home except in jobs where remote functions are not viable.
Policymakers in New Delhi have, meanwhile, decided that they will make arrangements to bring home people stranded in pilgrim centres abroad, including in the coronavirus hotspots of Iran and Italy, fishermen and those who tested negative for the virus. Three sets of evacuations are planned from Iran, the health ministry has said. Speaking in Rajya Sabha on March 11th, External Affairs Minister S Jaishankar said the Centre is dispatching a medical team to Italy where hundreds of people are awaiting the green light to return home. Health experts in Delhi insist that strict steps to reduce social interactions alone will help. "Unless that is done, the cases will rise and our hospitals are teetering under the stress," says a Union health ministry official who asked not to be named.
On the same day that the virus got the WHO's 'pandemic' label, India took other important decisions to step up its fight against coronavirus. It announced that all existing visas, except diplomatic, official, UN/international organisations, employment, and project visas are suspended till April 15th. Besides, visa-free travel facility granted to OCI card-holders will be kept in abeyance till then. A press release on the decision said: 'All incoming travellers, including Indians, arriving from or having visited China, Italy, Iran, Republic of Korea, France, Spain & Germany after February 15, 2020 shall be quarantined for a minimum period of 14 days.' It also said, 'Incoming travelers, including Indian nationals, are advised to avoid non-essential travel and are informed that they can be quarantined for a minimum of 14 days on their arrival in India.' The release added: 'Provision for testing primarily for students/compassionate cases in Italy to be made and collection for samples to be organized accordingly. Those tested negative will be allowed to travel and will be quarantined on arrival in India for 14 days.' In Delhi, schools, colleges and cinema halls will be closed till March 31st.
Although the mortality rate from the infection is low at 2-3.4 per cent, compared with earlier pandemics, Indians are extremely strung out by the news of Covid-19 reaching its shores. Out of the more than 60 cases detected as at noon on March 12th, most have a travel history to either Italy or Iran, or are Italian nationals. A few others have travelled to the Middle East.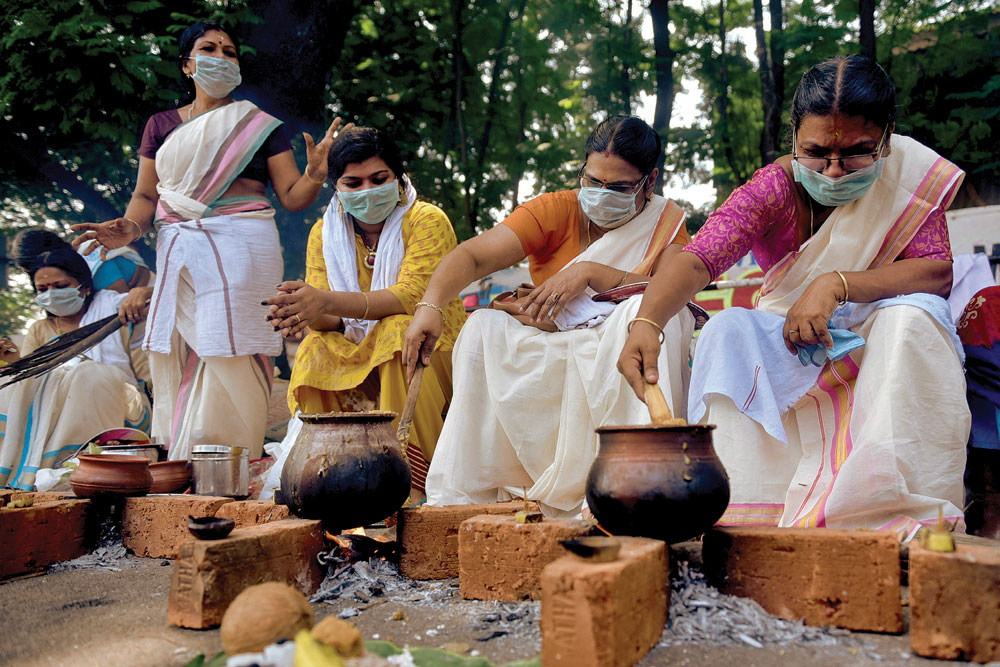 The dread is palpable as Open discovered in a survey of people in various parts of the country, especially in Delhi, Kerala and Maharashtra. Kerala tops the list although three individuals have recovered and been discharged from hospitals and the state health department has attracted praise for its efforts to track down infected cases. Cases of hostilities against people from the Far East, too, are on the rise amid growing stigma on the people infected.
Manoj (name changed) opens the door of his Delhi home wearing a mask. In his house, with spotless white walls and clean floors, everyone is wearing a mask. He sprays a hand sanitiser on the sofa before offering a seat. Sitting before the television, he and his wife Shailaja (name changed) narrate their harrowing tale, ever since the first case of Covid-19 was detected in the national capital. For Manoj and his family, life changed overnight.
They were among the three families who had dinner at a restaurant in Hyatt Regency on the night of February 28th. The following day, the host, a resident of Mayur Vihar, who had returned from Italy, went for a coronavirus test to the Ram Manohar Lohia hospital, as he suffered from fever and cold. A day later, the result showed that he had tested positive for Covid-19 and was admitted to Safdarjung Hospital. That set off a manic medical investigation to trace those who had come in contact with him. The health department sent a team to the homes of the three families. Tests were conducted on all those who attended the dinner. They were all declared negative. Over a week later, Manoj and his family are still quarantined in their home. "We have been advised to stay indoors for a fortnight," he says.
Soon, the media reached their doorstep. The WhatsApp group in the residential society went abuzz with warnings, advice and dictates. There were rumours that someone had tested positive. Gradually, things settled. According to Shailaja, there were concerns about the driver, help and gardener going to their house. "We have three senior citizens in the house. It becomes difficult without help. It's like a social stigma. We are ourselves being very careful and would adhere to any protocol that's there," she says. She admits that there is need for caution to ensure that it does not spread but resents the "insensitivity" shown by some people.
She says that what the family of the friend who tested positive went through was worse. "Can you imagine how it is to be hounded by the media and get hundreds of calls a day? His wife went through hell."
In Agra, six of the same patient's relatives whom he had met during his trip there, tested positive. Two private schools, including one in which children of the three families studied, were shut down for a few days. An upscale residential society, ATS Hamlet, bore the brunt of the rumours and panic, as the grapevine had it that the man who was detected with Covid-19 lived in an apartment there. "How Hamlet came into the picture seems to be like Chinese whispers. Suddenly, there was fear and confusion. Everyone was trying to find out and then when we found out it was based on rumours, it lost its relevance," says former journalist Gargi Gupta, who resides in the society.
At a nearby pharmacy, the demand for hand sanitisers and masks had peaked. "We are not getting supplies. People think we are hoarding it to sell at higher prices. How can we sell at higher than the MRP?" asks Chandan, the proprietor. He shows the single mask left at the pharmacy. Among the few customers is Savita Goyel, a resident of Hamlet who teaches at the Lotus Valley School. She says attendance at school is very low as parents are afraid to send their children. Ever since the news broke out, several gatherings, travel plans and parties have been cancelled. At a high-end beauty salon in the shopping arcade of Hamlet, an employee says customers have stopped coming because of the rumours.
$347 billion: Estimated personal consumption losses across the world due to the pandemic (Source: ADB)
Similar experiences of stigmatisation are found in other locations as well. In Kerala, at least three people Open spoke to admitted they were made to feel unwelcome by their own relatives although they confined themselves to their own home on their return from Hong Kong. "My son, a medical student, rushed back from Italy and I from Hong Kong. People were scared of even making a phone call or picking up our calls although we tested negative for coronavirus," says Mugdha Hareendranath, a resident of Kannur.
CLEARLY, FOR THE GOVERNMENT, it is a tightrope walk to balance the thin line between creating awareness and panic. The cases of Covid-19 in the country triggered a series of steps—passengers of all international flights are being screened and mass education programmes are in place. The Centre launched a blitzkrieg through mobile phones, with a brief message to create awareness about coronavirus. Various state governments have brought out their own ads on radio and in print.
Naveet Wig, head of department of medicine at the All India Institute of Medical Sciences (AIIMS), says the Government is faced with an unprecedented responsibility in trying to contain the spread of coronavirus. While it has taken measures for screenings at airports, ports, upgrade of medical facilities and for generating awareness through mass education, he says that it was now left to public self-empowerment to fight the spread of Covid-19: "The Government and doctors can facilitate in containing the spread of the virus, but every person should empower himself or herself against it. Self-care by good hydration, personal hygiene, healthy diet and adequate precaution should be the individual's goal. Those above 60 should take extra precaution. If you have a fever or cold, and have been in contact with a person with Covid-19, you should report it. Masks are for those who have cold and fever. Doctors and healthcare workers need to be extra cautious. There should be neither complacency nor panic."
Dr Naresh Trehan, noted cardiovascular and cardiothoracic surgeon, adds: "People have their responsibilities, too. While the Government needs to step up its efforts to prepare for the worst and create more nodal centres to treat and isolate infected cases, people should not hide infections or self-treat. They should also disclose full details of their itinerary when they travel abroad." In Kerala, a family who had visited Italy failed to reveal their itinerary to health authorities. The health department discovered the facts only after several infections of people who had contact with them were reported.
Businesses are in a tizzy over the prospects of cancellations and rescheduling of purchases and events. So are stock markets that have already seen a meltdown. "The markets will continue to be spooked as long as the virus spreads. The more the virus spreads, the more it kills the movement of people, goods and services, which will create a huge slowdown. The worst is yet to come," says Anjana Menon, a columnist for The Economic Times and a specialist in markets. She adds that markets are already in herd mode and jittery: "It will take only a few pieces of bad news for the indices to skid sharply."
At a time when the Indian economy is going through a bad patch, businessmen are deeply worried about a multitude of problems that have cropped up. Speaking to Open, Ashish Kale, president, Federation of Automobile Dealers Association, says that since auto parts are not arriving from China, there is widespread disruption of the rollout of BSVI vehicles, most of which were supposed to have been launched by carmakers by February-end. "About 30 per cent of the supply of the parts for BSVI vehicles has been impacted by the spread of coronavirus. As a result, vehicle dispatches have been delayed and we have been negatively impacted as dealers. At the moment, there is a lag of 10-12 days in terms of supply, which can go even further up. Add to that the spread of the virus pan-India, which is impacting walk-ins to showrooms. About 20 per cent footfalls have dropped since the beginning of the month and if the scare continues, it might drop further," he says.
The likes of Anand Mahindra, chairman, Mahindra Group and Venu Srinivasan, chairman, TVS Motor Company, have already made public their fears. For his part, Mahindra tweeted on March 5th that 'the crisis will pass, but I think it's making the world press a permanent 'Reset' button.' Srinivasan had talked about losses due to the non-availability of Chinese-made auto parts.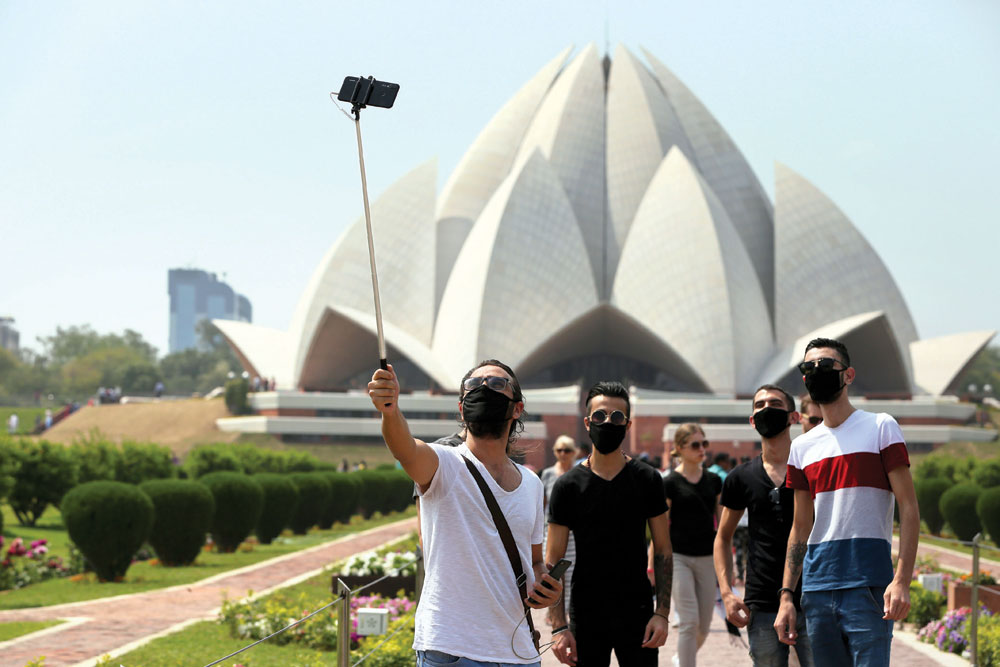 Sabina Chopra, co-founder, Yatra.com, had also said that with Southeast Asia and Italy being two of the most preferred destinations for Indians, her company anticipated a drop of about 20-25 per cent in terms of festive bookings. Ambrish Kumar, founder and MD, LogYCode Tech Solutions, a digital logistics software company, tells Open: "Owing to coronavirus, the freight rate for the Far East has spiked three times since most of the flights have been cancelled. But there is a lot of demand for protective gear like masks and sanitisers here and globally, so prices have shot up."
While some businessmen talked about the opportunity that comes with a decline in Chinese exports, Nishchal Chaudhary, founder and CEO of BattRE, a Jaipur-based electric scooter firm, says, "About 40 per cent of our suppliers are in mainland China and during the lockdown, we have experienced about 25-30 days' delay in inventory." Sree Prada, head of operations, South Asia and Middle East, at independent tour operator Globus that runs Cosmos Vacations, is anxious about the impact of travel advisories and cancellations.
According to Utkarsh Sinha, MD, Bexley Advisors, coronavirus presents two sets of challenges. "One is supply-chain management problems and that has some real effects on the economy. Another is the emotional and impulse reactions around us. So, one bucket is supply chain and another is sentiment. Supply-chain disruptions are largely because of the over-reliance on China as the manufacturing hub of the world. For any recessionary force, there is a tipping point. The question is whether these disruptions will reach that tipping point. I think it will be a V-shaped recovery."
Parul Soni, global managing partner, Thinkthrough Consulting, speaks about the Impact of Covid-19 on segments such as pharmaceuticals, manufacturing, automobiles, textiles and IT. He says: "India imports around 70 per cent of its Active Pharmaceutical Ingredients (APIs) from China. Major drugs impacted due to shutdown are paracetamol, antibiotics, anti-diabetics, and anti-hypertensives. Major companies affected are Abbott, Sun Pharma, Torrent Pharma, and others." Soni adds: "Currently, 27 per cent of auto components are imported from China. Wuhan, the worst-affected city, is also known as 'Motor City of China' and is the hub of auto-part manufacturing. In the auto sector, inventory is maintained for four-six weeks. Most of the sourcing is from a single source. Auto manufacturing will have to slow down." He goes on: "The impact on the textile industry will be mixed. In IT and electronics sector, Corona offers an opportunity to boost domestic capabilities and increase our share in global trade."
What makes Covid-19 highly infective is also because of its asymptomatic transmission, quite unlike earlier variants of the virus, points out Dr Lawrence. He states that this trait makes quarantining of people very difficult. "For, there are no symptoms," he says. On March 12th, Juventus and Italy defender Daniele Rugani said through the club that he was asymptomatic although he was tested positive for the new coronavirus. He is the first Serie A footballer to test positive for Covid-19. NBA, America's basketball body, has suspended its current season in the wake of the pandemic; the decision came on the heels of basketballer Rudy Gobert—who has reportedly tested positive for coronavirus—jokingly touching all microphones and tables during a press meet a few days ago. Even a conference on coronavirus was called off in the US. Cowling of Hong Kong University says that some studies have estimated that asymptomatic transmission in Covid-19 could be between 25 per cent and 40 per cent. He adds: "Most likely, cases are more infectious after symptoms appear compared to before symptoms appear, but then there could be less transmission after symptoms appear if people follow public health advice to stay at home when ill."
Most scientists and public health watchers state that China's efforts have indeed shown results although cult organisations and conservatism could hurt any such drive to avoid crowding. Cowling says: "In Iran, there are some hypotheses that religious or political gatherings helped to speed up transmission. Certainly, we know that respiratory viruses can spread very well in crowded environments."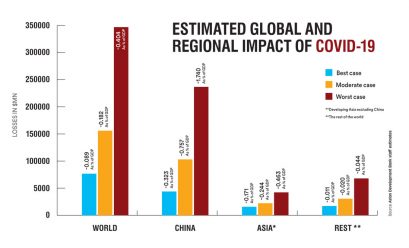 Roch Silvester, an Indian-origin shipbuilding project manager at Tomini Shipping who has lived in Shanghai for the past 10 years, vouches for that. For someone who was constantly in touch with his colleagues, both locals and others, while he was away during the Chinese New Year, Silvester notes: "Stringent measures were taken so that the virus did not spread to other provinces other than the one of which Wuhan is the capital. I was in touch with friends while I was away." When he spoke to Open on March 11th, he was on his third day of quarantine on the top floor of a hotel converted into an isolation ward. "The system here is perfect to fight any such health emergency. I don't believe that there is much cover-up as the government keeps communicating constantly with people who can't defy orders." He opted for the two weeks' quarantine although health officials at the airport pasted a green sticker on his passport. The rule is that a red or amber sticker means that the police will immediately usher you into a quarantine car as soon as you step out of the airport or seaport and then admit you to a quarantine centre close to where you stay, Silvester explains.
AT THE CENTRE, where the room offers basic services, he is examined by a doctor and a nurse, both in full disease protection gear, at 10 AM and 3 PM. He gets three meals a day, at 7.30 AM, 11.30 AM and at 5.30 PM. "I can work and make calls and look out the window, but I cannot step out of my door," he says, laughing. "I did not have to return from India after my leave, but I chose to because I have faith in this system," he says.
Meanwhile, in Italy and other places, there is widespread panic and late interventions that have put a lot of pressure on hospitals. Many Indians in Rome, Genoa and Milan are scurrying to get back home. Open spoke to at least five Indians returning home after having booked their tickets in a country where on March 11th there was a complete lockdown. Jose Philip, a professor at Sapienza University in Rome, told Open that many Indians hoping to return home are faced with great uncertainty and a curfew beginning on March 12th is expected to make things worse for them. "Italian doctors are not offering them certificates to say that they tested negative for Covid-19. It is in this circumstance that India has decided to send in its medical team as they need to show they are coronavirus-negative to travel back home," he said. As of March 11th, Italy was faced with a fast-moving crisis with the number of infected cases rising in three weeks from three to 12,462. Italy currently has too many patients and too few doctors to manage the crisis. China has sent a team of doctors to Italy equipped with ventilators and has donated masks, protective suits and swabs for testing to help meet the health emergency.
South Korea has managed to stop the crisis from accelerating after having initially taken a naïve approach and blaming the mysterious Shincheonji Church of Jesus for its secrecy and for discouraging the use of health masks for the spread of the disease. In Iran, reports say, 958 new cases were confirmed on March 11th alone, taking the total number of confirmed cases to 9,000. The death toll stood at 354 at the time of going to press. In Japan, 12 of more than 550 people infected have died, casting a shadow on the Olympics late this year. Tokyo has said there was no question of postponing the Tokyo 2020 Games.
There is always a counter-argument to big announcements, even to the latest by the WHO. As journalist John Pilger tweeted: 'A pandemic is declared, but not for 24,600 dead every day from unnecessary starvation, or 3,000 children dead every day from preventable malaria, or the countless daily dead from America's blockade on Venezuela and Iran and its bombs on Yemen. Before you panic, consider them.' With the development of a vaccine still a far cry, health communications expert Mark Chataway says they are worried about both trends: of under-reaction and over-reaction in the news media of a disease outbreak. The UK-based principal consultant at communications firm Hyderus says that the global news media is dominated by Covid-19 "because it's a new threat but, in most years, about 700,000 people die worldwide from seasonal flu". He adds: "Using the vaccines we already have could cut this number by 60 or 70 per cent in most flu seasons. 400,000 people (most of them young children) died from malaria in 2018. And that's without the death and disability caused by NCDs: over 60 million Indians have diabetes and a million die from it every year; 2.2 million children in Delhi have irreversible lung damage because of pollution. It's the role of the media to remind people to worry as much about threats we know (and can often manage) as those we are encountering for the first time." Chataway had helped found the Health Issues India portal.
Chataway's colleague Dr Joel Calmet is of the view that once the virus is detected in a country, it is already too late for containment: "Then the measures taken by governments are only for responsible decision-makers to play their role and prepare for their next elections. The magnitude of efficacy is likely to be narrow among the different possibilities."
They say equanimity in the face of uncertainty is the mark of an evolved human. As humanity stares at multiple impending crises—an unpredictably infectious disease, unknown treatment options, fear of remissions, a quickly shattering global economy, falling oil prices, halt of economic activities, and rise in xenophobia—it is the stoic who will show the way.
(Additional reporting by Amita Shah and Moinak Mitra)