It's Sunday, and I feel like I'm in church, stepping into the whitewashed home of RK Narayan, where the raconteur extraordinaire spent four decades of his life. If I have a religion, it must be called bibliophiliomania, I think, viewing the sparse collection of shirts he wore, a muffler and a grey jacket, books he read—I notice a Graham Greene biography.
It's strangely moving to see his old-fashioned kitchen and imagine him making himself a cuppa; a fastidious caffeinist, he had an impressive collection of percolators. Upstairs, his sunny study with its warmly red floor and arc of five windows that give a panoramic view, is the main attraction because it's where he used to write, though his desk is conspicuously absent. About to be demolished in 2011, book lovers woke up to the potential loss of an irreplaceable sliver of literary heritage, demanding that this house in Mysuru's quiet Yadavagiri neighbourhood be turned into a memorial for the one of those who pioneered Indian writing in English half-a-century before Bookers and Pulitzers rained on Indian writers.
Narayan's hotspot was the Kukanahalli tank near the university, where he sat reading Tagore or Keats under a tree. Lawley Extension that we read about in his Malgudi novels could well be a portrait of Yadavagiri, where the Paradise Hotel across from his house still cooks up those sumptuous thalis that Narayan occasionally gorged on. Green Hotel on Hunsur Road, which houses the Malgudi Café, used to be part of the Premier Studios that he fictionalised as the Malgudi Film Studio, while the Metropole Hotel at the corner of JLB Road was where he spotted a tout who triggered his bestseller, The Guide. The only place he disliked was the classroom and so he didn't do too well at his alma mater, Maharaja's College, which boasts of having taught legends like P Lankesh and AK Ramanujan.
On the journey to Bengaluru, I cross the Kaveri River with its fortified Srirangapatna island, which plays a part in the first-ever English detective novel, The Moonstone (1868), by Wilkie Collins as well as in Jules Verne's classic, The Mysterious Island (1875) where it turns out that Captain Nemo is related to Tipu Sultan. Near Ramanagara, I admire the monolithic granite hills that were not only immortalised in the Amitabh Bachchan film Sholay but also stood in for the Barabar Caves in the screen adaptation of EM Forster's A Passage to India (while Bangalore Club stood in for Patna). In Bengaluru one typically gets off the bus at Majestic bus stand in a lively bazaar area with several roadside booksellers and where I myself set much of the action of my Majestic trilogy detective novels. However, the literary district is really the former Cantonment, now called CBD.
While the worldwide trend is to shut down physical bookshops and book lover destinations, Bengaluru believes in browsing. Within a square kilometre around Church Street one finds Higginbotham's, founded in south India in the 19th century, Gangarams which has been a local institution since 1965, and Select Book Stall of 1940s vintage—in his essay collection, The Last Liberal, Ramachandra Guha declares it to be his 'favourite of all India's second-hand bookshops'. However, newer entrants have made books hotter than pickled chillies through their eclectic range of used books and high discounts on new titles— the recently inaugurated Bookhive, the cultish Goobes Book Republic, Blossoms which is arguably the biggest second-hand bookshop in India and the savvy Bookworm where one might bump into Anita Nair, whose latest paperbacks include thrillers set in nearby Shivajinagar's bazaars. She tells me: "Shivajinagar and the north of MG Road is my beat, my peta, my halli…. What I like about Bangalore is how it allows a writer enough breathing space and keeps me out of literary coteries, cliques and other such Bloomsbury-ian quagmires."
Post-shopping, the thing to do is to cross St Mark's Road and spend the rest of one's day (or life) reading at Koshy's, the 1950s style breakfast-to-dinner café-cum-bar where creative types meet—and is of course the inspiration for Vivek Shanbhag's global bestseller, Ghachar Ghochar (translated into 15 languages so far).
A tour of the south must include Kerala, India's most literate state where, outside Thalassery, I snap my selfie at the bungalow of Hermann Gundert who compiled the first Malayalam dictionary (his grandson Hermann Hesse, of Siddhartha fame, won the Nobel and the mystical Eastern influence on his writing can be traced to his grandfather). A few kilometres south I admire a monumental riverside artwork depicting the narrative of Malayalam novel, Mayyazhippuzhayude Theerangalil ('On the Banks of the River Mayyazhi') by M Mukundan who was born in Mahé (as was, parenthetically, film-director M Night Shyamalan), while further southwards in Kozhikode (which hosts a pleasant beachside litfest) I check into the Beach Hotel, where Somerset Maugham stayed in 1938 while preparing notes for The Razor's Edge. Passing through Kerala's cultural capital Thrissur, I visit the nearby Vallathol Museum which was set up in the home of poet VN Menon, who was instrumental in reviving the Kathakali dance-drama, and somewhat further south lies the village of Aymanam (on the outskirts of Kottayam) where Arundhati Roy's God of Small Things is set.
I stop at Dharwad that has been home to so many creative people that a local saying goes: 'Throw a stone over your shoulder in Dharwad and it is sure to hit the house of either a poet or a singer'
On the east coast, I meditate at poet-guru Aurobindo's house with his peaceful samadhi in Puducherry (the town in which Life of Pi by Yann Martel starts at the iconic Indian Coffee House), as well as the old-world home of Bharathiyar (pen name of Subramania Bharati) who wrote, 'Poets in the Tamil land/ Made a heady mixture in glee/ Of wine, fire, wind and sky/ And passed on that potion to me'. Like Aurobindo, Bharathiyar lived in exile in the then French colony Pondicherry; but his birthplace in Tuticorin district, the cell in Cuddalore where he was imprisoned by the Britons, as well as the house in Triplicane in Chennai where he stayed towards the end of his life, are all maintained as memorials, making Bharathiyar the writer with the largest number of dwellings converted into tourist attractions.
En route Goa, I stop in the cultural hub Dharwad that has been home to so many creative people that a local saying goes: 'Throw a stone over your shoulder in Dharwad and it is sure to hit the house of either a poet or a singer.' This is where the who's who grew up, from DR Bendre, whose home is now a museum, to the recently deceased playwright Girish Karnad who took his first dramatic steps here and, in 2013, founded the Dharwad literature festival.
Next-door, Goa is both the site of the first printing press in India (imported in 1556) as well as India's newest literary hub that's a sanctuary to writers like Amitav Ghosh, Sudhir Kakar, Kishwar Desai and Manohar Shetty. It is also the native place to local stalwarts Damodar Mauzo whose Konkani novel Karmelin won the Sahitya Akademi award, author of the delightful Tivolem Victor Rangel-Ribeiro, and Maria Couto who is best known for Goa: A Daughter's Story. The who's who passed through too: Graham Greene partied in the '60s popping uppers at all-night dos, predicting that here "are great beaches waiting for great hotels"; and, while browsing at Literati, a bookshop in an old bungalow that hosts literary events, I once bumped into Booker-winner Kiran Desai and her then boyfriend Nobel laureate Orhan Pamuk, who at the time were living across the road.
After an overnight train ride, I wake up at Chhatrapati Shivaji station in Mumbai, the inspiration for Mulk Raj Anand's 1940s novel Coolie. Nobel laureate Rudyard Kipling was born in the nearby Sir JJ School of Arts compound, while Manto's stories are set north around Byculla, where he used to eat kebabs at the neighbourhood canteen Sarvi and lived on Clare Road, and Mahatma Gandhi had his base closer to Chowpatty, on 19 Laburnum Road, where there's now a library containing his correspondence; important parts of Gandhi's literary work, including editing the Young Indiajournal, took place here. Mumbai is perhaps the city in India that has spurred the most urban fiction from Sacred Games by Vikram Chandra to Shobhaa De's Starry Nights, to foreigners like Gregory David Roberts who hit bestseller lists with Shantaram.
Travelling onwards, one could follow the route taken by Phileas Fogg who, in Jules Verne's Around the World in Eighty Days, hops on a train from Bombay to Calcutta, faces a mishap halfway as it turns out the railway had not yet been laid around Allahabad (this was in 1872) and must buy an elephant. So, to play it safe I travel north to Jodhpur, about an hour's drive from where I check into the 17th- century Rohet Garh palace: here Bruce Chatwin found his personal Shangri-La and wrote The Songlines which gifted him eternal fame. Subsequently the palace-owner opened it up as a hotel and among the first guests were William Dalrymple who promptly checked into Chatwin's suite (Nr 15) to write City of Djinns. Other such visitors include Simon Winchester and Patrick French.
While it's not easy to pinpoint where or when Ved Vyasa and Valmiki composed Mahabharata and Ramayana, respectively, we know with reasonable certainty that Kalidasa wrote his classics in Ujjain 400CE, which was the cultural capital during the golden age of Sanskrit sagas. It appears to have been a writerly city then, where Visakhadatta scripted a play on Kautilya (court adviser of the Gupta kings) and Sudraka created the still often staged Little Clay Cart. Kalidasa's fans meet up annually at the Kalidasa Academy (founded 1978) where a week-long festival showcases his plays. Interestingly, EM Forster while living in Dewas (37km away), travelled to Ujjain in 1913 to seek traces of the Indian Shakespeare and mistook the rundown sandstone Kaliadeh Palace of the 15th century for the 5th century Gupta court— 'the palace that King Vikramaditya built, and adorned with Kalidasa' —which means Forster was about 1,000 years off the mark.
It is much more likely that Kalidasa would have taught at the Sandipani Ashram, said to have been a centre of learning for 3,000 years (where Lord Krishna studied) and prayed at the Gadkalika Temple, which dates back to the 1st century BCE; the temple is dedicated to Kali, of whom the poet was a worshipper—dasa—and hence the goddess granted him the boon to become a writer. Kalidasa then sat down to narrate his epics, one of which is the poem Meghaduta, India's perhaps oldest travelogue in which a drifting cloud eulogises Ujjain's cityscape ('pavements are marked with red dye from the feet of beautiful girls').
Another town dating from mythical epochs is Indraprastha, mentioned in the Mahabharata, and located somewhere south of Purana Qila in present-day Delhi. A couple of hours north of town, Kurukshetra is the site of the story's royal battle where Gandhi's favourite book Bhagavad Gita was recited by Krishna himself under a tree, which can still be seen.
Later on, Delhi became famous as a city of courtly Persian and Urdu poetry by the likes of Amir Khusrau who is celebrated annually at his mausoleum next to the Nizamuddin Dargah, and Mirza Ghalib, whose home in Old Delhi where he breathed his last in 1869, has been turned into a small museum (get off at Chandni Chowk metro and ask for the way to Ballimaran). Ghalib's correspondence, much of which has been published, is among our foremost sources about life in the Mughal twilight years.
I go on by train to Allahabad, the Oxford of India whose civil lines used to be a hub of literature with novelists such as Premchand, and poets like Firaq Gorakhpuri
Many literary types live around Khan Market where I observe them hacking away in the coffee shops—like the Full Circle book café. Meanwhile, The Bookshop in Jorbagh Market is where one might spot Arundhati Roy; her second novel, The Ministry of Utmost Happiness, begins and ends near the Jama Masjid. Not far from the great mosque and while creating literary gems such as Day Scholar(set around Delhi University) and A Patna Manual of Style in which an unsuccessful novelist by the name of Siddharth Chowdhury drinks 'super strong Hercules XXX Rum, bought from a shady theka near Ashram Chowk', author Siddharth Chowdhury works at Manohar Publishers who run a scholarly bookshop in Daryaganj—the publishing district which is the classic Delhi destination for book-hunting.
I go on by train to Allahabad, the Oxford of India whose Civil Lines used to be a hub of literature with novelists such as Premchand, who studied here and was very fond of the town, and poets like Firaq Gorakhpuri, who lectured at the city's university while his adjacent bungalow on 8/4 Bank Road was a gathering place for bookish students. Allahabad is of course where Jawaharlal Nehru was born and the family home is now a lovely museum, and Rock Street Journalpublished by Amit Saigal pioneered Indian music journalism, and Rudyard Kipling lived here while working for The Pioneer in late 1880s. It was in Allahabad that the Wheeler's chain of railway bookstalls was started in 1877, which introduced paperbacks with their cheap Kipling editions—Kipling churned out as many as eight books! The current main Wheeler's Bookshop is at 19 MG Marg.
Walking about I eventually discover the house in which Kipling printed his popular Indian stories: then known as Adelphi, it's now the Belvedere Printing Works (56A/13 Moti Lal Nehru Road) that focusses on spiritual pamphlets, while Kipling's home is part of an orphanage next door where nobody seems to know that a world-famous children's writer lived and worked there. In his collected travel stories, From Sea to Sea, Kipling describes the scene as he is about to depart from India for good: 'The Copper-smith sang in the garden and the early wasp hummed low down by the door- handle, and they prophesied of the hot weather to come.'
The poet Harivansh Rai Bachchan also lived in the Adelphi compound when his son Amitabh was a toddler. Another city poet is Arvind Krishna Mehrotra who, in a layered ode about childhood games, reminisces, 'Our tomahawks are butter knives, our crow/ Feathers are real, and riding out from behind/ Plaza Talkies we ambush the cowboys of Civil Lines.' To experience that bygone world, I sit and read in the Indian Coffee House (founded in 1957) where waiters wait in ancient costumes and bespectacled uncles deliberate in Hindi.
Eventually, my literary quest brings me to Kolkata, where east and west intermingled as Britons built their easternmost capital, while Bengalis developed a refined literary sentiment spawning authors such as Bibhutibhushan Banerji who wrote Song of the Road, Bankimchandra Chatterjee whose Vande Mataram is perhaps the poem of India, besides Nirad Chaudhuri, Mahasweta Devi and Rabindranath Tagore. The city houses the National Library that stores copies of everything published in the country as well as much that's written about India by foreigners. It is apt that such an institution is here, since publishing in the modern sense really started in the city with journals first in English, but soon enough in Bengali. The earliest printers were in Chitpur and I still find presses that use movable type as I walk about Chitpur Road.
Kipling, while writing The City of Dreadful Night, stayed at the Great Eastern Hotel—he hated 'Calcutta, which, I was pained to see, still persisted in being a city and transacting commerce after I had formally cursed it one year ago.' Foreigners generally portray the city unfavourably, such as its poverty in The City of Joy by Dominique Lapierre. It is far better to read Amitav Ghosh's The Calcutta Chromosome and Jhumpa Lahiri's The Lowland, or simply get oneself invited to an adda, the impromptu salons that take place at any tea stall if a sufficient number of poets happen to gather. If there's no adda around, one can head to the university area's near-mythical Coffee House and have one's own adda.
At the end of his life, Allen Ginsberg spoke passionately about his time in 1960s Calcutta, "We poets—Sunil Ganguly, Shakti Chatterjee, and others—met a lot in the coffee houses. Peter [Orlovsky] and I were excited by the idea of there being a whole gang of poets like there were in New York and San Francisco, who were friends, and that we could communicate across the Pacific Ocean, and that East could meet West …"
Back in the 1990s, I too used to spend days at the Coffee House where coffee is bad but cheap, though the fleabites left me unable to sit for weeks afterwards, so nowadays I prefer the more genteel Park Street where I usually spot Amit Chaudhuri sipping tea daintily at Flury's. Up the road from where William Makepeace Thackeray was born (watch out for a plaque on the wall), I poke around the second-hand bookshops near Sudder Street that peddle literature left behind by travellers. Hereabouts, Tagore wrote down his great early vision, The Awakening of the Waterfall, that kicked off his writerly career, standing on a balcony (in his brother's house) which was still visible 20 years ago, while the house where he was born and died, Jorasanko, towards north Kolkata, is now a museum.
Kolkata has fine bookshops such as the alternative-style Earthcare tucked away in a Middleton Street courtyard, and the offbeat press Seagull on Shyama Prasad Mukherjee Road, and I love the craziness of the Kolkata Book Fair, the world's largest literary event visited by about two million book lovers. As I browse the bookstalls one January day, an elderly bespectacled Bengali gentleman insists that I must be Goldie Hawn. I point out flaws in his logic—I am a paunchy, balding dude, hardly an American 1970s comedienne. Unfortunately, he doesn't understand English but whips out an autograph book and requests that I sign it (rather than signing a copy of my own book). In Kolkata, literature is not the only religion—films too are part of their Bible, so to be mistaken for an American blonde is kind of flattering.
Insider's Guide
Least known and best literary spot of India? Cafe Military near Flora Fountain in Mumbai which serves no coffee, but only very cold mild beer and those unusual Parsi soft drinks. Writers who have been spotted here include Salman Rushdie, Kiran Nagarkar, Arun Kolatkar, Rimi Chatterjee and Siddharth Bhatia, and it was a favourite lunch spot of painter MF Husain.
Literary spot to avoid? Jaipur Literature Festival has done a great job of making literature hot, but it is no longer the hotspot it was—unless you want to jostle with the selfie crowds who make it nearly impossible to move around.
A future literary spot? The places that need to get discovered are the cafés, bars and other places where Indian literature was created. In foreign countries, restaurants where writers held court are legendary and sometimes live forever on that reputation, and are even seen as cultural heritage. In India, similar places like Volga in Connaught Place's inner circle in Delhi, Samovar and Wayside Inn in Mumbai, are generally shut down and sold off to some more lucrative business.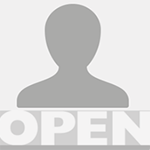 Zac O'Yeah is the author of the MrMajestic series of detective novels set in Bengaluru