We live in an image-saturated world. But even while we are flooded by pictures, there will always be those rare ones that will force us to give pause, and compel us to stop and stare for a moment longer. Coffee-table books can often be shelf fillers of the non-reader, but within their bulk they do contain moments of glory. Unlike other books which one can read propped up on a pillow, coffee-table books demand ceremony. Their weight merits a table, and their scale requires that you turn each laminated page with due reverence, as you are plunged into different and diverse worlds.
The Last Supper: 35 Pieces of Art | Aleph | Saffronart | Rs 1,499 | Pages 94
THE LAST SUPPER IS A wonderful production, it eschews words and valourises the image. It showcases 35 works by Indian artists who have been inspired by Leonardo da Vinci's The Last Supper. The book opens with an introduction by Ranjit Hoskote and then lets the art do all the talking.
Da Vinci's 'love feast' captures the spectrum of human emotions—community and betrayal, sacrifice and friendship, love and death. It is this secular spirit of the painting that inspires generations of artists in different contexts and cultures. As Hoskote writes, 'Many Indian artistes, at least since Jamini Roy (1887-1972), have come under the spell of The Last Supper. They have articulated the perennial mystique through their individual vocabularies, often re-staging the painting in historical and cultural armatures closer to their own context. This book celebrates the persistence of The Last Supper as an inspiration in postcolonial Indian art, through 35 paintings that reprise it in diverse ways.'
The paintings range from more conceptual works like Prasanta Sahu's acrylic on canvas to feminist interpretations such as Meetali Singh's water colour on paper, where a female figure is laid out on the supper table. Binoy Vargheses' oil on canvas has a group of South Asian women seated around the table. They look lost in their own worlds, though they are seated formally. Interestingly, the Jesus figure is replaced by a light-skinned woman. The colonial dynamics of this image are left to the viewer's interpretation and positionality. Jagannath Mohaptra replaces the male participants of The Last Super with young boys crowding and gesticulating around a table. It is a telling painting of action and contemplation.
The 35 eminent and emerging Indian modern and contemporary artists include Krishen Khanna, Thota Vaikuntam, Veer Munshi, Manu Parekh, amongst a host of others. This is a book which takes a simple idea and masterfully executes it by showing us how a single iconic painting can find a home in different imaginations.
Indian Life and People in the 19th Century: Company Paintings in the TAPI Collection | JP Losty | With an introduction by John Keay | Lustre Press/Roli | Rs 2,500 | Pages 199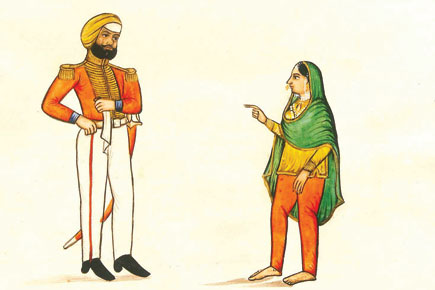 COMPANY PAINTINGS were drawn by Indian artists for British connoisseurs (most often officers of the East India Company), in the late eighteenth and early nineteenth centuries, and showed some European artistic influence. The Company School paintings provide a window into that world, not only of royalty, but of everyday people and their lives. John Keay writes in the introduction, 'In effect the market for Company painting was following the flag. It would continue to do so throughout the decades of conquest that followed. Princely states which never came under direct British rule produced little Company art; important production centres like Delhi and Agra only became so after the British arrived there in the early 1800s.'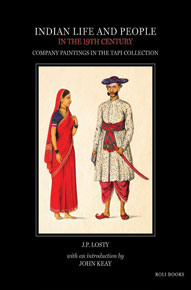 With so much of Mughal miniature art focused on the excesses of the rich and famous, the paintings in this book (with detailed captions) provide a wonderful look at 'ordinary' lives. We see silversmiths crouched over a furnace on the verandah of a hut, while a chowkidar keeps guard; we can watch a woman sell fish; and a potter spinning his wheel. The vivid detailing makes these paintings feel like postcards from that time.
This catalogue of Company Paintings in the TAPI (Textiles & Art of the People of India) collection is a sumptuous illustration of India of the 19th century. With chapters divided geographically (starting from eastern India, and going anti-clockwise), the paper-and-watercolour paintings and drawings take readers on a journey from Patna to Lucknow to southern India. Along the way we get to see local customs and occupations, in paintings that shows how open Indian artists have been to external styles.
Prince Patron and Patriarch: Maharaja Jagatjit Singh of Kapurthala | Brigadier HH Sukhjit Singh and Cynthia Meera Frederick | Photographs by Karam Puri | Roli | Rs 3,500 | Pages 254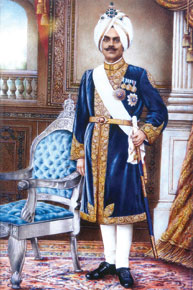 KAPURTHALA (JUST 70 KM FROM Amritsar) doesn't always fall on the tourist map. And that is a pity, because of its architectural gems influenced by French and Indo-Saracenic styles. Prince, Patron and Patriarch tells the story of Maharaja Jagatjit Singh of Kapurthala who was responsible for these wonders, such as Sainik School (formerly Jagatjit Palace) and the Moorish Mosque.
As the title Prince Patron Patriarch suggests this is not an objective account; rather it is a paean to a king, and a tribute from a grandson. The opening sentence makes these intentions clear, 'Among the assemblage of ruling Indian Princes, perhaps no other continues to fascinate, inspire, and awe more than Maharaja Jagatjit Singh of Kapurthala (1872-1949), a remarkable Ruler whose reign was a period of eminence, culture, expanding horizons, and notable public service.'
Sir Jagatjit Singh Sahib Bahadur emerges as an aesthete of high principles and moral standing. A benevolent and just ruler, he served thrice as the Indian Representative to the League of Nations General Assembly in Geneva, and is known to have even 'communed with elephants', such as the stately tusker Kala Naag. Secularism was essential to him and his state. 'He lived by the credo of perfect equality between and within different beliefs, faiths and persuasions of all manner and nature which revolved around the unique thought of the 'Oneness of All Beings before the Universal Creator.'' His secular vision was best captured in the 'Moorish Mosque' built between 1926-30, which continues to amaze for its beauty and spirit.
Jagatjit Singh spent time in Paris in the 20s, walking and bicycling in the parks, and taking in the many pleasures of French life. These years influenced him, and he took back the best of it to his state. The Jagatjit Palace was inspired by the Palace of Versailles and Chateau Fontainebleau. It was built on three levels, and the ground floor also contained large air blowers that circulated fresh air through air ducts in the palace rooms. With his fondness for baroque style, European artists were commissioned to create murals for ceiling and panels, complete with shells, cherubs, festoons and garlands.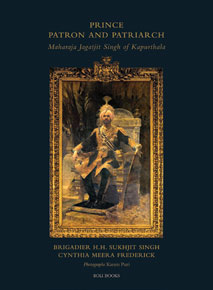 This book is a valuable source for those who want to be immersed in the worlds of the last royals of India. It is packed with details about crested leather chairs, blue velvet embroidered achkans detailed with gold zari, gilt Napoleonic styled-chairs, and Flow Blue patterned chinaware. This was a world in which the royals looked kindly upon the British crown. Maharaja Jagatjit Singh after all said of Queen Victoria, 'She not only was a Sovereign who ruled over her Empire, but was more like a mother to her children.' While the book is a visual treat, the language and tone often jar with their unrelenting fawning and bowing.
Soul Survivors: Apa Tani, Konyak, Tibetan Nomads | Anu Malhotra | Limited Editions | Rs 3,000 | Pages 227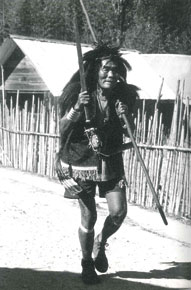 SOUL SURVIVORS IS a labour of love by Anu Malhotra. The intrepid filmmaker and photographer has created a 'pictorial catalogue of three unique cultures' between 2000-2002. The three cultures are the Apa Tani, Konyak and Tibetan Nomads.
Given the discourse in photography today over gaze and consent of the subject, one is forced to apply the same lens to these photos. By putting herself in the opening photos of the book, Malhotra makes clear her positioning—she is part of the frame. When shooting vulnerable communities this is an important admission.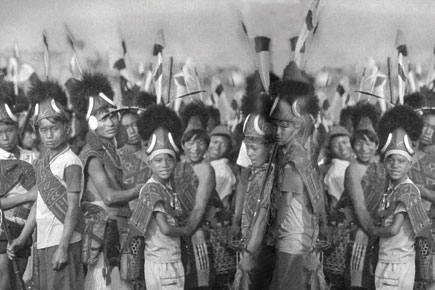 She spends time with the Apa Tani of Arunachal Pradesh and vividly describes their living quarters, their traditions, practices, beliefs and lifestyles. She writes of their cane and bamboo huts built on stilts which keep warm in winter and cool in summer; how pigs and hen are reared below. She details the bonds of community and friendship that hold the village together. She enjoys their outdoorsy life and connection to the earth.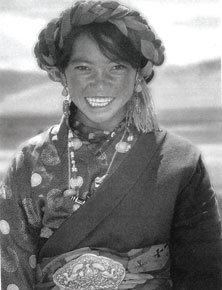 In Nagaland, she spends time with the Konyak, who are feared as 'headhunters'. She writes of how 'Christianity converted the Naga animistic beliefs and rituals with far-reaching social changes, and the Konyak trademark of headhunting is now a part of history.' Konyak villages are strategically located on hilltops, to protect them from attacks. The villagers are artisans who create wonderful shawls on their looms. Malhotra writes of them; 'For a people with such a fierce past, I find the Konyak to be surprisingly gentle. Over the past two weeks, I have witnessed an amazing sense of togetherness and community harmony.'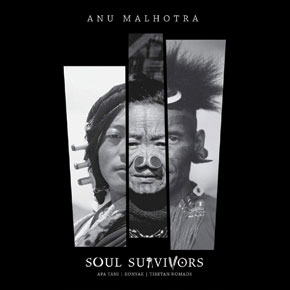 Malhotra's portraits of Tibetan nomads, shot in 2002, are majestic portraits. Men and women stare unafraid into the lens. She leaves Lhasa and travels 1,200 km by road into the south-western Tibetan plateau to Lake Mansoravar and Mount Kailash. Her photos from this odyssey are important, as she notes in her epilogue, that much of the Tibet she saw no longer exists, as the Tibetans have been reduced to a minority in their own land.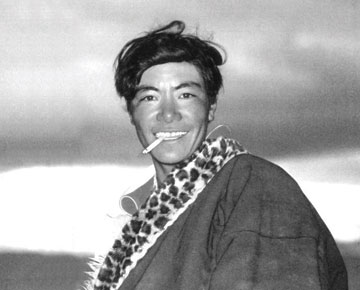 The discourse around indigenous communities is always complex. Their way of life is threatened for ecological, social, economic and political reasons. Should their lives continue as they are? Or should they become part of 'modernity'? The only certain answer is that that is for them to decide. We are outsiders to their lives, and that is where we should remain. This book gives us a unique glimpse into their ways and worlds.
Design Movement in Tagore's Santiniketan: Alapana—An Experiment in Aestheticism | Swati Ghosh | Niyogi Books | Rs 1,495 | Pages 256
LAKSHMI PUJA FOR most Bengali families can only mean two things— moas (laddoos made with puffed rice and jaggery) and the chance to draw an alpana (designs painted by hand using a mixture of rice flour and water). Drawing the goddess' feet outside every room in the house is said to bring good fortune for the entire family. Indeed, there is a certain joy that enters the household when the rice paste is handed out in bowls to each member who is then free to spend the next few hours leisurely finger-painting on the floor.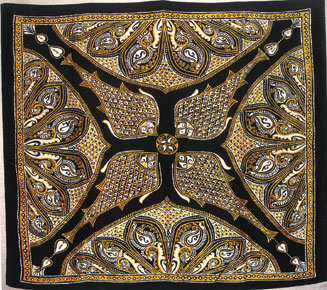 A variant of north India's rangoli and south India's kolam, alpana patterns are often tailored to suit the occasion. Conch shells and fish are common at weddings, tiny footprints during harvest season to signify the birds that come to nibble at the grain, and lotus shapes for Durga Puja are also common. These days, however, alpana, which can be traced as far back as 40,000 years ago to when humans first started hand-painting and which in its most intricate form can take hours to paint, can be purchased as pre- printed stickers and applied in seconds.
In Design Movement in Tagore's Santiniketan, author Swati Ghosh narrates the journey of alpana from being a symbol of identity and learning to its acceptance into popular culture. The book also documents Rabindranath Tagore's effort in bringing about a cultural regeneration through art and craft. There are several mentions of Tagore's school Santiniketan and its association with alpana painters and teachers.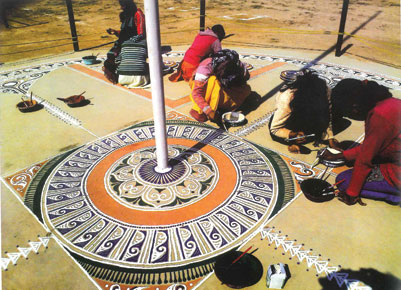 Ghosh writes beautifully on the artistic drive and emotional intensity that an alpana painter experiences, 'I have a desire for a gold comb. My enterprise should theoretically end in drawing a comb with rice paste. But I wait for the autumn when the paddy fields will be ripe for harvest or for the spring when the flowers will bloom and the sun will rise. And when I wait and gradually my desire heightens to a tumult, then the desires express themselves through my hands in motifs of various creepers, leaves, flowers, the sun and the stars in the most beautiful forms… this is the story of the birth of the alpanas.'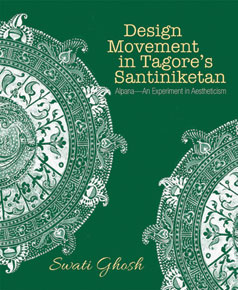 The photographs and hand-drawn sketches by the author which accompany each chapter present the diversity of alpana work that has existed in India—from intricate carpet patterns to miniscule flower petals, and from rudimentary folk animals to colourful peacock feathers. Collectively, the pictures and text vouch for an ancient aesthetic heritage.
(by Sonali Acharjee)
Baluchars: The Woven Narrative Silks of Bengal | Edited by Jasleen Dhamija | Weavers Studio Resource Centre | Niyogi Books | Rs 2,500 | Pages 244
INDIA'S GLORIOUS TEXTILE history is seldom celebrated. Especially vulnerable to the vagaries of time, humidity, wear and tear, we risk overlooking the grandeur of our textiles antiquities. This book is a rich historical study and a tribute to the Baluchar textile of Bengal, composed of the finest silks which were woven with intricate figurative and decorative patterns.
Jasleen Dhamija notes how ancient texts such as Kautilya's Arthashastra mention silk weaving and the availability of wild silk in Bengal. Silk weavers were highly regarded in society and appreciated for their craftsmanship. The most distinct and popular textiles were Baluchar saris made from fine mulberry silk and woven on the harness loom. These saris are works of art that were even signed by master weavers. The woven motifs included a woman riding a horse, holding a chattri (umbrella) in one hand and flowers in the other, goddess Kali, a woman smoking a hookah, a European couple on an elephant, individuals enjoying a train journey, court scenes and royal hunts. It could take three to six months to weave a single Baluchar sari.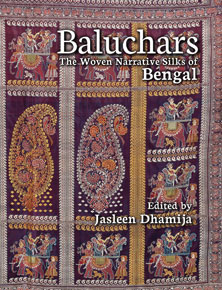 The book provides the context of these motifs, the technique and craft of weaving, and the revival of Baluchars in Varanasi, and the Baluchar in contemporary society. It charts how the Baluchar scene has shifted to Varanasi, and parts of Gujarat. The value of the book is that it goes beyond a mere chronological account into deeper socio-political contexts.