13 July 1981
MOUNTBATTEN WAS A very intelligent and far sighted man. He would find out what his Hindustani companions were feeling in their hearts. When he realized that Sardar Patel was prepared to accept his plan of partition of Hindustan, then, to bring him on board, he used the full potential of the power of his personality, charm and deceit. In his discussions, he would compare Sardar Patel to a walnut; his exterior was hard, but when broken, the interior emerged soft. After the conquest of Sardar Patel, he turned his attention to Jawaharlal. Initially, Jawaharlal would not entertain any thought of partition and his reaction would be very strong. But Mountbatten pursued him until, gradually, the strength of his opposition to the idea broke down. When it gradually became clear that Jawaharlal had also come around to the views of Sardar Patel about the partition of Hindustan, I was very saddened. This was because we considered this not so much as the partitioning of Hindustan, as that of the Muslims. I was, from the beginning, of the view, and I still believe, that the Cabinet Mission plan was the best solution for the Muslims in every respect. It would have ensured the unity of Hindustan and also provided each community the opportunity for a free and respectable existence. Even if you consider the benefits in this for the Muslims, one could not hope for a better solution. In provinces with Muslim majority, they would get full provincial autonomy in internal affairs. If we consider the provinces of a federal Hindustan, and give Balochistan a provincial status, then, in the federal government, they would have assumed an equal status with the Hindus.
Maulana Azad says that, 'I have thought over all these matters at great length. I wondered why Gandhiji had so very quickly changed his opinion. I think that this was the outcome of the influence of Sardar Patel. Patel would openly declare that there was no solution to the problem other than partitioning Hindustan. From experience, it has been established that it is not possible to work jointly with the Muslim League.'
It was necessary that Sardar Patel should have given importance to another matter as well; that Lord Louis Mountbatten said that the Congress had agreed to the weakening of the central government only for the purpose of pleasing the Muslim League; and for this reason, the provinces were given full provincial autonomy. But in a country with such vast differences between the people in terms of language, faith and culture, the weakness of the central government strengthens the viewpoint of the enemy. If one is set free from the League, then arrangements can be put in place for a strong central government, and such a law can be legislated which would prove beneficial for the retention of the unity of Hindustan. Mountbatten advised that in the North-West and in the North-East, a few small pieces of Hindustan should be given to the Muslim League; then from the rest of Hindustan, a strong state can be created. This reasoning had a great effect on Sardar Patel, who believed that combining with the Muslim League would jeaopardize the unity and stability of Hindustan. In my view it was not only Sardar Patel, but also Jawaharlal who believed in this reasoning. This reasoning, when recapitulated by Sardar Patel and Mountbatten, also led to the weakening of Gandhiji's opposition to the idea of partition. When Mountbatten saw that people were strongly opposed to the Cabinet Mission plan, he prepared an alternate plan for Partition, as he had wanted.
Whenever the issue of partition came to the forefront, the issue of Bengal and Punjab assumed great importance. Mountbatten said that since Partition was based on the principle of Hindu and Muslim majority areas and since, in certain parts of Punjab and Bengal, Muslims were in a majority, for this reason, both these provinces also needed to be partitioned. But he advised the Congress leaders not to raise this question, yet. He assured them that, at an appropriate time, he himself would raise this question. At this time, Mountbatten had worked out the details of his Partition plan, and so he decided to go to London for talks with the leaders of the government of Britain. I met with Mountbatten on 14 May in Simla. I discussed matters with him for a while. Then I appealed to him not to bury the Cabinet Mission plan; that we should resort to patience because there was still hope for the success of this plan. If we agreed to partition in a hurry, then Hindustan would be harmed greatly. I also told him that he should also keep in mind all the possible consequences of partition. Before Partition the Muslims and Hindus had attacked each other in Calcutta, Noakhali, Bihar, Bombay and Punjab. If, in such circumstances the country is partitioned, streams of blood would flow and the British alone would bear the responsibility for this. But Mountbatten immediately assured me that he would not allow anyone to riot and would prevent blood from being spilt. Once Partition is accepted in principle, then he would issue orders to prevent any communal riots from taking place. But then the whole world came to know that, after the announcement of the Partition plan, communal riots took place in many parts of the country and rivers of blood flowed freely, and innocent women and children were slaughtered, and no worthwhile measures or action was taken to prevent the civil war between the Muslims and the Hindus.
DIRECT ACTION AND EQUALITY
In Punjab, fighting between the Hindus and Muslims had begun. When news of it used to be reported in the press, the hatred between the two communities would become even more intense. In 1946, when the riots which had started between the Hindus and Muslims spread to Calcutta and Direct Action Day was observed by the Muslim League, it was like adding fuel to the fire. In the city of Calcutta only a few Hindus were killed at the instance of the Muslim League, but the Hindus avenged themselves for this in Bihar. The Muslims are not well-organized, and the Hindus are. They did not slaughter or loot as many people in Calcutta as they did in Bihar. They killed and looted and committed arson on a large scale. I had personally gone to Bihar to help the Muslims. We would occasionally tell Suhrawardy sahib that the destruction which took place in Bihar was all because of the Direct Action call of the Muslim League, and that he was responsible for it. He said that he had a written communication in his possession and that when the time for investigating the truth came, he would reveal its contents. In Calcutta, many people from Bihar were killed. On the pretext of getting even, a lot of brutality was committed against the Hindus at Noakhali. The policy of the British to divide and rule was successful. The British were very happy at this handiwork of the Muslim League, because due to these stupidities committed by Hindustan, the British civil servants wanted to prove and show to the British Labour Party that the people of Hindustan were ready, like savages, to drink each other's blood and eager to eat and flay each other's flesh; and that they were unaware of the consciousness to live with each other like human beings. And for this reason, it was still necessary for the British to rule over them, and that they should not be given a government of their own. And if this did not happen, they would destroy each other.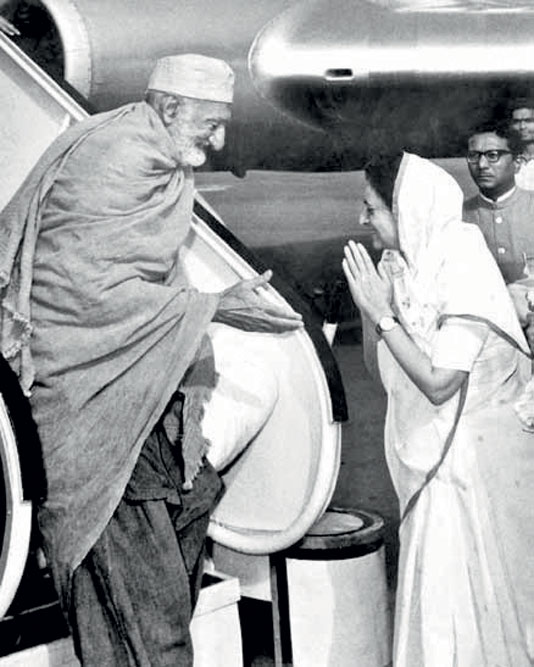 IN BIHAR
The Muslim League was the creation of the British. For this reason, they took undue advantage of the conditions in Surat. To disturb the peace and order there, the British and the Muslim League were in agreement.
With all this destruction, the passions of the Muslim League had not cooled down. It was conspiring in stoking the fires of communalism and was benefitting politically at the hands of the afflicted, who were being instructed to migrate to Bengal. I was immersed in worry for these tyrannized and oppressed people and wondered how I would be able to rehabilitate them in their own homes. But they had been so misguided by the Muslim League that they did not like what I said to them. So, I decided to meet the Muslim League leaders who were accommodated in the palatial residence of barrister Muhammad Younus. Whenever I would visit them, I would find them busy eating and drinking, and they would tell me that they would not hold discussions with me. When Nazimuddin told them that it was necessary for them to talk to me, they agreed. I requested them that the people had been harmed enough, and should be left to themselves now, and that they should not wreak more havoc on them. Was the destruction that was brought upon them not enough that they were now being persuaded to migrate to Bengal? If they did settle there, I would have no objection to this. But if this was intended only to make their political objectives evident and take advantage of them for this purpose, then this was wrong. But these Muslim Leaguers had no mercy in their hearts. I also met with my old benefactor, Feroze Khan Noon here, after sixteen years. I asked him that he had promised that they would confer on what we had said, and would give us a reply, but that he had failed to do so up to now. He was a very honourable man. He lowered his gaze and gave me no answer. The fact is that in Simla he had complained that we had associated ourselves with the Congress. I had said to him that we had come to you (the Muslim League), but you had not assisted us, and we were confronted with a big problem, and so we then approached the Congress. That even if now, Punjab were to ally itself with us, I would have resigned from the Congress. He had then told me that they would confer amongst themselves and then give me an answer.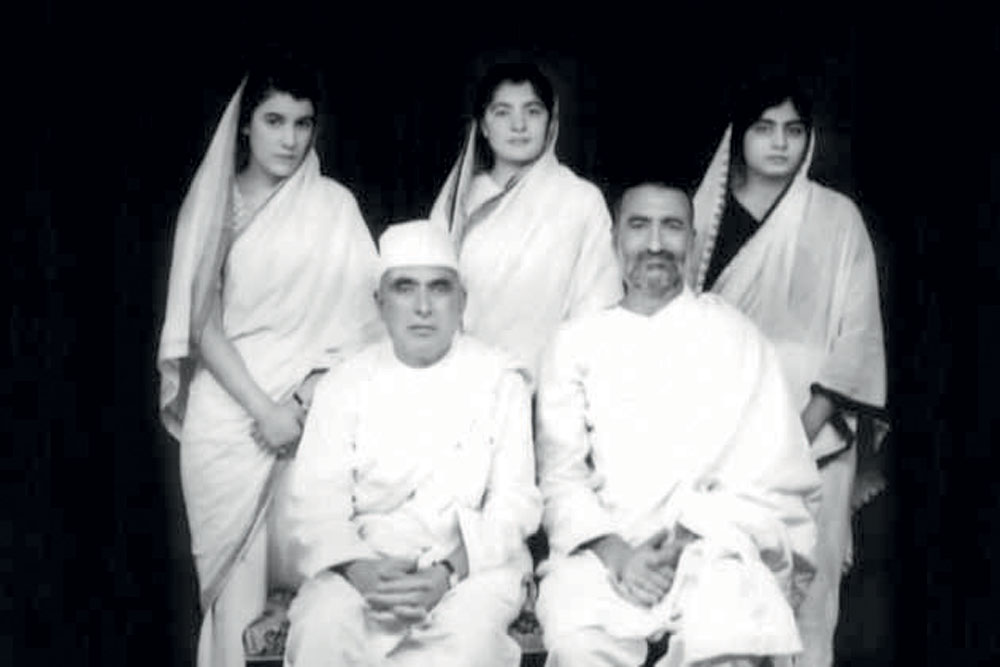 Most of the Muslim residents of Patna had fled their homes and were living in camps, leaving their valuables buried in their homes. They wanted someone to go with them and assist them in retrieving these valuables. But the Muslim League could not, out of fear, leave the city. When they were disappointed with the Muslim League, they asked me if I would accompany them. I told them that I had come to Bihar to be of service to them and, wherever they wished, I would go with them. So, I would transport some of them each day to their homes, in my own car, to retrieve their buried valuables. The Hindus would glare at them but say nothing, out of respect for me. I went to them in their camps and told them that the monsoon was about to break and that they should come so that I could resettle them, but they paid no heed to my advice, because the Muslim League had promised to take them to Bengal. But when they experienced the sufferings and difficulties on their way to Bengal, they approached me. I went to the government of Bihar and since all the ministers had remained confined with me in the Hazaribagh jail, they quickly arranged for them to be rehabilitated. When I informed Gandhiji of this development, he cut short his Noakhali tour and came to Bihar to help resettle the Muslim residents. With his arrival the momentum of our work also increased. When we saw Gandhiji, our strength, courage and resolve were renewed. Like him, we also toured the affected areas and, let alone the men, the women also knew that we had come out to serve them and were no longer afraid. This had a very positive effect on the people, because here in Patna the position was that the Muslim League leaders, out of fear, could not even move about in the city. A nation that has strong and brave leaders becomes strong and brave, and a nation that has cowardly leaders, becomes cowardly. I was also told something by Pyarelal; that Sardar Patel was opposed to my touring Bihar, but that Gandhiji had told him that this did not concern him and was uncalled for.
THE INFIDELITY OF THE CONGRESS
The Congress had been waging the struggle for the liberation of Hindustan for the past sixty years, but the British, let alone total independence, had not even granted them limited freedom. But when the Pukhtuns joined them in this struggle and gave sacrifices in Qissa Khwani, Takar, Uthmanzai, Kohat, Hathikhel, and Mirwais; and in similar fashion our tribal brothers allied themselves with the Pukhtuns and waged a jihad for the liberation of Hindustan, and bared their chests as shields to the guns and tanks of the British and stood firm like a mountain before their onslaughts, only then were the British compelled to agree to the independence of Hindustan. We had allied with the Congress in the struggle for freedom on the condition that we would jointly liberate the country and free ourselves of the yoke of slavery. But when the time came, all the promises made to us were discarded, and nobody asked us about our future. Instead, the referendum about opting to join Pakistan or Hindustan was forced down our throats; and we were treated as pawns and bargained away in this deal. The sacrifices were given by us, our blood was shed, our properties and wealth were ruined and the benefits went to others. The leaders of the Congress would consult me on all issues and would not do anything without having first consulted me. But on this all-important matter, let alone consulting with me, I was not even informed. I am annoyed over the fact that even the Congress working committee showed no sympathy or extended any help to us. They tied us by the feet and hands and handed us over to the Muslim League. We had defeated the Muslim League in the elections, then what was the need for another election? If someone wanted to contest the referendum with us, then they should have, on our demand, done so on the issue of Pakistan or Pukhtunistan. This referendum was over Hindustan and Pakistan, and we, on account of the betrayal by the Congress, were not opting for Hindustan. That is why we did not wish to participate in this referendum and decided to boycott it.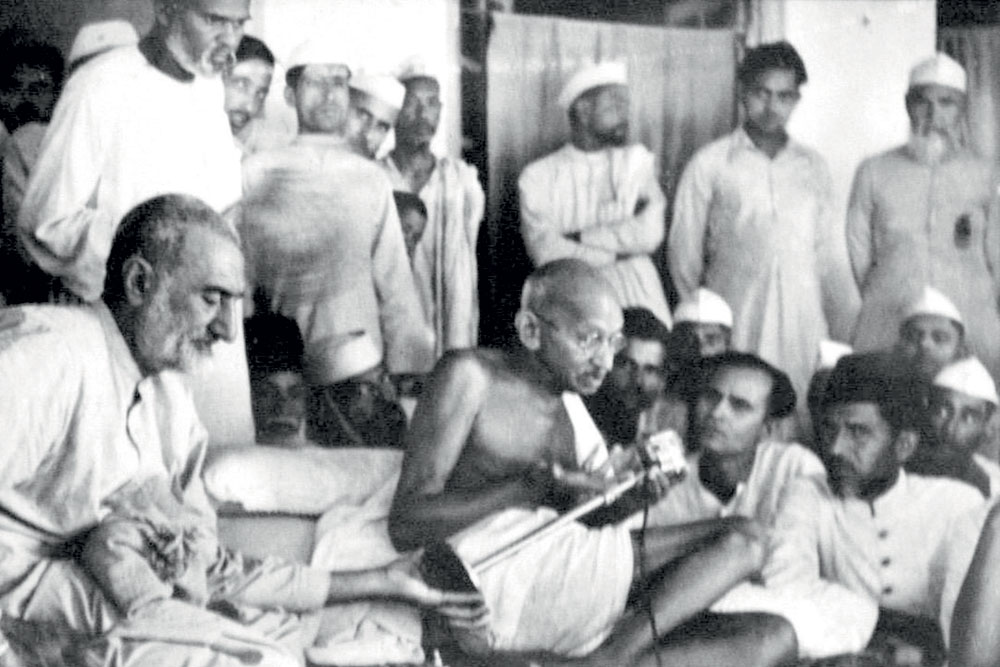 The British used to tell us to leave our association with the Congress, so that when they would give anything to Hindustan, they would give us more than that. But we did not abandon the Congress, they abandoned us. The more unfortunate thing is, what have we done to them, and what have they done to us? I have no complaint against Sardar Patel and Rajagopalachari. I have a complaint against Jawaharlal and Gandhiji; that they too agreed with them in this matter. The Congress leaders said that the conditions were such that there was no other way, other than Partition. But who created these conditions? They themselves are responsible for them. If they had not partitioned Hindustan, then Hindustan and the Hindus would not have experienced such bloodshed. Whatever happened, has happened, and, in the words of Maulana Azad, 'Whatever I have seen was no more than a dream.' But I am of the view that this was a grand intrigue; this was disloyalty; this was a betrayal to which we were subjected.
In our land, there are certain people who, on the instigation of our ill-wishers, ask what have the Khudai Khidmatgar done? And they also ask what has non-violence been able to accomplish? And if a few of our people, who in their simplicity are taken up by what these few selfish people say, I must remind them that the Khudai Khidmatgar had two objectives; one, to liberate the country and the other to spread love, brotherhood, nationalism and unity among the Pukhtuns.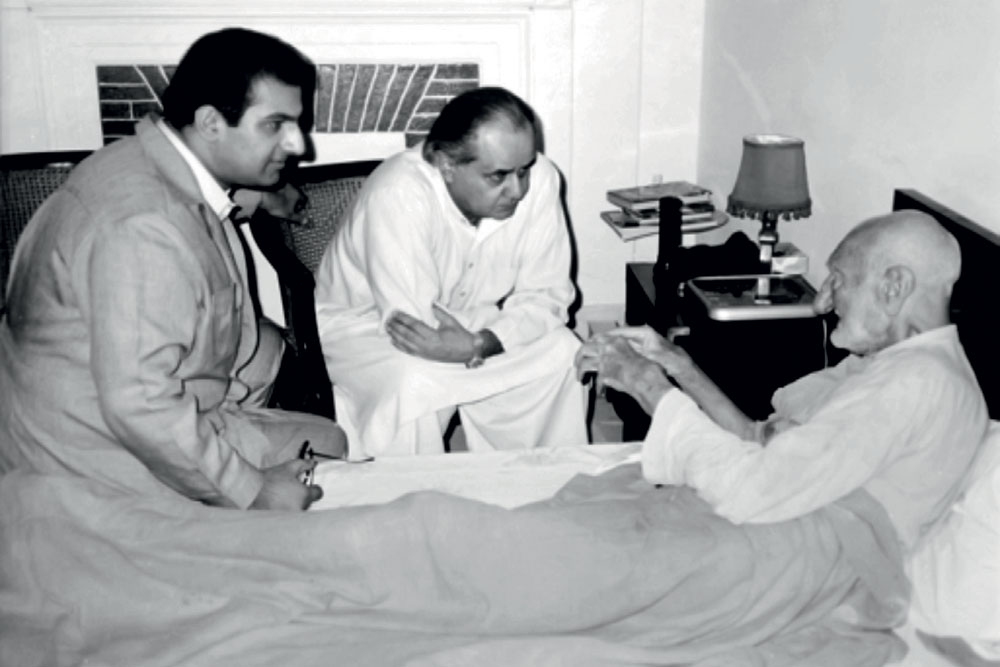 Just have a look at this—awareness has been created, and the country also has been liberated. Then consider that all this has been achieved through non-violence. There has been no violence. Also consider that the Khudai Khidmatgar have created in the people, in the hearts of the Muslims, the Sikhs and the Hindus, such love and affection for each other, and awakened such brotherhood in the minds of the people, that up to now, those Hindus and Sikhs, who had been forcibly driven out of the Frontier Province, still refer to themselves as Khudai Khidmatgar. Whenever I have visited Hindustan, I have felt the same love and affection in the hearts of the Hindus and Sikhs. When, at the time of Partition, violence and riots broke out in Hindustan, the Khudai Khidmatgar, for the protection of the lives and properties of the Sikhs and Hindus, had to face a lot of troubles and difficulties. And wherever the Khudai Khidmatgar were, they had managed to save them from harm's way, and had saved their lives and property. On the other hand, see what the Congress did; it created so much hatred in the hearts of the Hindus and Muslims of Hindustan, and see how much violence they resorted to. But the fact is that non-violence was their policy and it was our ideology and still is.
We had been liberated and the British were about to leave our land, but on the instigation of Lord Mountbatten and Sardar Patel, we became the slaves of slaves. I am not saddened by this fact so much, because if the Pukhtuns, in fact, become Pukhtuns, then nobody can in fact enslave them. But I am saddened that the movement of the Khudai Khidmatgar, which had been created with such effort, difficulty and trials, has been destroyed and its tried and tested structure has almost been demolished.
De zlra pe bagh may gallai wushwa,
Boya chay biya sparlay rashee wuspalree Guloona!
The hail has struck my heart's garden,
Denuded it of flowers;
Ah! If only spring would come,
and make the blossoms bloom again!
(This is an edited excerpt from My Life and Struggle by Abdul Ghaffar Khan (1890-1988), translated into English for the first time by Imtiaz Ahmad Sahibzada I Roli | 576 pages | Rs 650)