TWO YEARS AGO Boris Johnson was on the crest of a wave. He had just won a crushing victory in a general election, delivering a landslide majority in the House of Commons. His Conservative Party, which he had refashioned in his own image, looked unassailable. His opponents, both within his own ranks and in the opposition parties, had been vanquished and were licking their wounds. The accepted wisdom across the political spectrum was that he was so secure in office, and the scale of the challenge to overturn his majority so daunting, that he could look forward with confidence to eight to 10 years as prime minister with all the power that Britain's unwritten constitution invests in the job at his disposal.
Now, before the halfway point in his first term of office, the wave he was riding has turned into a tsunami of allegations of corruption, law breaking and contempt for the rules of good governance. The man who had used his unique political talents to such good effect was undone by his own failings and character. Flaws that had led many of those who had studied his controversial career to conclude long ago that he lacked the qualities necessary to be prime minister. Flaws, nevertheless, that first his party and then the electorate chose to disregard.
Those flaws were never hidden from view. His record of serial dishonesty and disloyalty both in his professional life and his private life was there for all to see. His lack of political vision beyond the promotion of his own career was transparent. His reputation for laziness and a woeful lack of attention to the detail of policy was widely discussed by those who had seen him in office, first as mayor of London and then later as foreign secretary.
Somehow none of that mattered. His flamboyant style, his undoubted communication skills, and his steadfast determination first to drive through Brexit and then to unite his previously divided party by ruthlessly pushing out those who disagreed with him, paid huge dividends. Tired of the endless infighting over the terms of Britain's departure from the European Union, and wholly unconvinced by the unpatriotic, vacillating leftwinger who then led the opposition Labour Party, the public put their trust in him and left him to get on with the job.
I worked in Downing Street over 20 years ago for a prime minister, Tony Blair, who had just won an even bigger majority. The difference in approach between the two men could not be more different. Blair believed he still had to show that he deserved his victory. He approached every day in the job as if nothing could be taken for granted and that what the electorate had given they could just as easily take away. Boris Johnson, by contrast, displayed all the worst attributes of the arrogance of power.
His inability to master so many of the fundamentals of the job was masked, however, by one thing—the Covid pandemic. He very nearly died of the virus himself after spending time in intensive care. And while his judgement at key moments through the crisis can and will be called into question, everybody was willing him to succeed. The vaccine rollout in the UK was started sooner and delivered more quickly and efficiently than in almost any other country in the world. And while the number of deaths per head of the population in Britain also outstripped much of the rest of Europe and the world, the vaccine programme helped Boris Johnson present himself once again as a man who could deliver what the country needed.
It is something of a cruel irony, therefore, that the response to the pandemic that had delivered him such a powerful political dividend should also be the cause of his fall from grace. And what a fall it has been.
With rather tired predictability, the affair has been dubbed 'Partygate' in the British media. In short, the allegation is that while Boris Johnson was instructing the people of the UK not to mix with others socially, his staff were themselves breaking those very same rules by having regular parties in and around 10 Downing Street itself. Indeed Johnson was finally forced to admit that he had attended at least one of them himself with his wife. The rules were not merely government guidance—although breaching those would have been offensive enough—but they carried the force of law.
So the charge against the prime minister is one of having attended illegal gatherings, turning a blind eye to numerous other events where his senior staff drank alcohol and socialised in the building that is both his office and his home, and then of misleading Parliament about it. That's quite a charge sheet. And one which, if proven, would in the judgement of most observers require his resignation from office.
The opposition parties have indeed called on him to resign, which is hardly surprising, but so too have several of his own MPs along with some prominent members of the Conservative Party up and down the country, including the leader of his party in Scotland. And all the evidence from the opinion polls, media interviews with voters, and the avalanche of condemnation on social media suggests that the public agree.
Johnson's response, having stonewalled and given evasive and misleading answers for some time, has been to set up an inquiry to investigate what happened. Initially that inquiry was to be headed by the cabinet secretary, the most senior civil servant in the land. Until, that is, it emerged that he had himself attended at least one of the parties, forcing him to recuse himself. The task was then handed to another senior civil servant, Sue Gray, a former Director General of Propriety and Ethics, who nobody could imagine partying away in contravention of any laws or regulations. She has a reputation at Westminster of being a formidable and incorruptible public servant. She has carried out previous investigations, one of which led to the resignation of the man who deputised for the previous prime minister, Theresa May.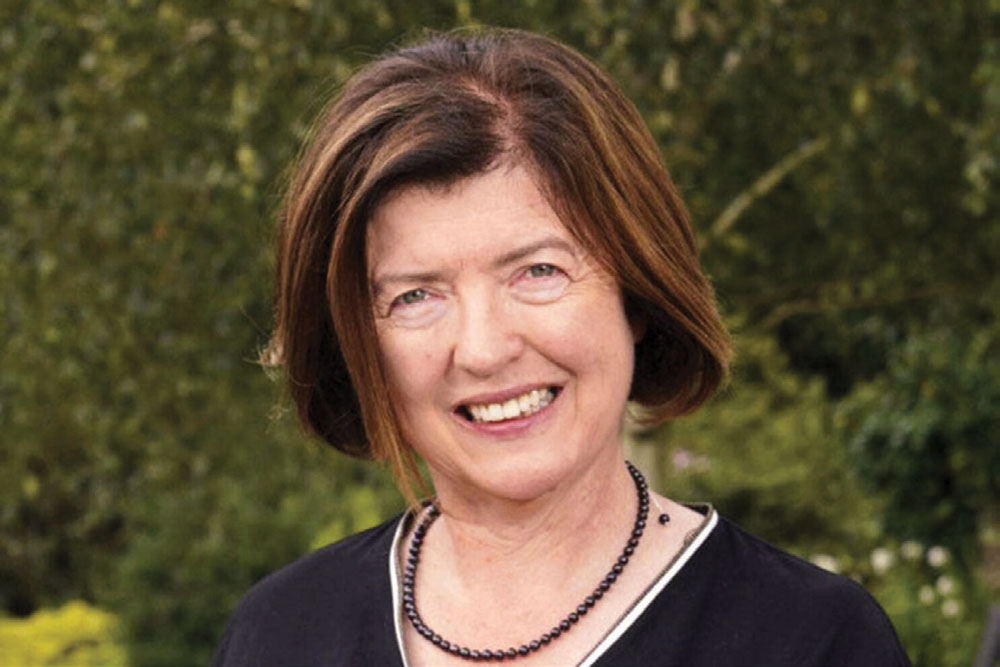 Crucially, however, the remit of her inquiry is merely to establish the facts of what happened, not to make a judgement of guilt or innocence. Her report, moreover, will be sent to none other than the prime minister himself, who must then decide what sanctions, if any, should follow. She may be the investigating officer, but ultimately the judge is also the man who stands in the dock. The question is whether he can get away with a 'not guilty' verdict without further inflaming the jury of public opinion.
WHILE BORIS JOHNSON and his ministers plead desperately for us all to await the findings of Sue Gray's inquiry, a very large number of people have already made up their minds. The story has what politicos call 'cut through' and on a massive scale. It is not a story that obsesses only those who take a close and keen interest in what goes on in and around Westminster. Everybody has a view. Crowds at football matches have been chanting contemptuously, comedians, TV personalities and sportspeople who would never normally have much to say about politics have been opining for days. Nobody, other than the hapless ministers sent out to bat on the airwaves, has any sympathy for the prime minister's predicament.
What has given the scandal such cut through is not so much the central allegation, but the detail in the evidence already in the public domain. So damning is it that the opposition leader, Sir Keir Starmer, a former Director of Prosecutions, can assert with confidence that on the basis of what we already know Boris Johnson broke the law and then lied about it. The possibility of a criminal investigation by the Metropolitan Police cannot be ruled out.
Such has been the drip, drip, drip of allegations that most people have lost track of just how many parties there were and who attended. However, two incidents in particular have fuelled the bulk of the public outrage.
On May 20th, 2020, one of the prime minister's most senior civil servants, his principal private secretary Martin Reynolds, sent an email to over 100 staff at Downing Street inviting them to drinks in the garden behind the building "to make the most of the lovely weather" and asking them to "bring your own booze".
On the very same day in the very same building, just hours before the party began, a minister was at the podium telling the public that under the latest legal restrictions, "you can meet one person outside your household in an outdoor, public place provided that you stay two metres apart." The Metropolitan Police tweeted the same day, "Have you been enjoying the hottest day of the year so far?" and then reminding everybody that they could meet outside in only three circumstances, if "you are on your own, with people you live with, or just you and one other person."
Before news of this party broke, Boris Johnson had told MPs in the House of Commons that he had been "repeatedly assured…that there was no party and no Covid rules were broken."
When it emerged that there had indeed been a party and that Johnson himself had attended with his wife for 25 minutes, the charge of hypocrisy and dishonesty was too much for even this politician with a long history of ambivalence to the truth to shrug off.
The relatives of those who had died alone, or been unable even to attend their funerals, were outraged. Hannah Brady had previously met the prime minister in the garden as part of her role as spokesperson for Covid-19 Bereaved Families for Justice. She said: "My dad died just four days before this email was sent out, he was only 55 and was a fit and healthy key worker…to think that whilst it was happening, Boris Johnson was making the 'most of the weather' and throwing a party for 100 people is truly beyond belief.
"At the time, everyone would have known that going to a party was wrong, so how can those running the country have thought it was OK? Could there be a more disgraceful example of 'one rule for them, and another rule for the rest of us'?
"To make matters worse, in September last year I sat in that same garden, looked the Prime Minister in the eyes and told him how my dad had died. He told me he had 'done everything he could' to protect my dad, knowing that he had partied in that same spot the very day that dad's death certificate was signed. It makes me feel sick to think about it."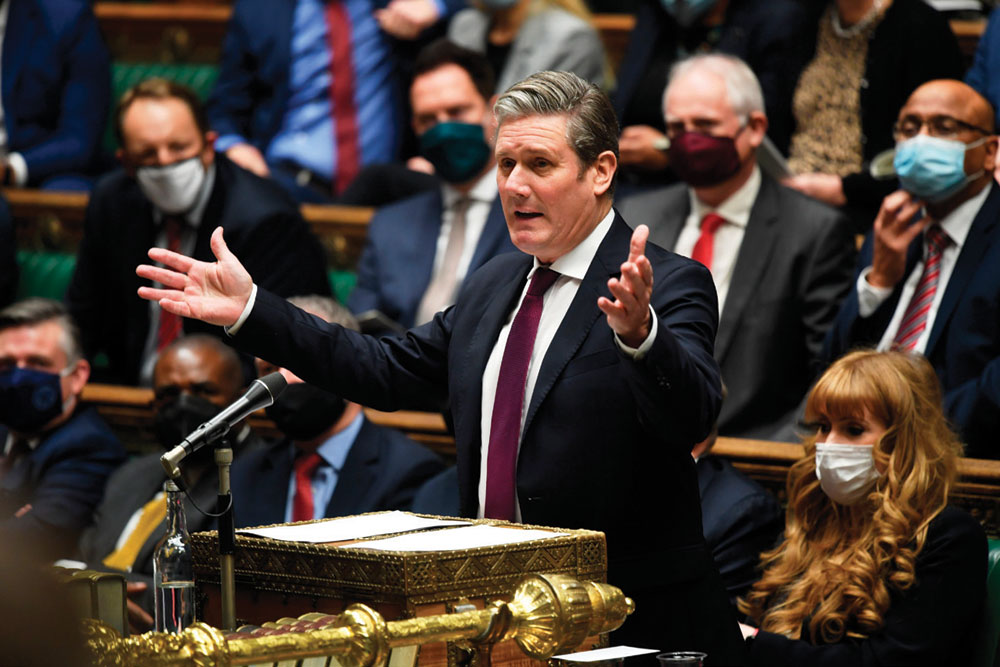 Boris Johnson was finally shamed into an apology to the public, telling the House of Commons, "I know the rage they feel with me and with the government I lead when they think in Downing Street itself the rules are not being properly followed by the people who make the rules. And though I cannot anticipate the conclusions of the current inquiry, I have learned enough to know there were things we simply did not get right and I must take responsibility." A statement that was swiftly undermined by reports that minutes later Johnson was in the MPs' tearoom telling his supporters he had done nothing wrong but was being punished for the mistakes of others.
When it seemed things couldn't get any worse for Johnson, they did. By the end of the week, Downing Street was having to apologise to none other than Her Majesty the Queen when it emerged that on the eve of Prince Philip's funeral, when the nation was in a period of official mourning, not one but two leaving parties were held at Number Ten. The image of the Queen sitting alone in the chapel wearing a mask during the funeral service was on every front page. Johnson went into hiding, saying he was in isolation because a member of his family had Covid. The man who had broken his own rules repeatedly was now avoiding all contact when the rules currently in force said there was no need to do so.
At the time of writing, the report from Sue Gray is still awaited. It is certain to make very uncomfortable reading for the prime minister. He will have to return to the House of Commons to give his response and tell MPs what he intends to do. Whether or not he should resign, very few people expect him to do so. More likely is a brutal clearout of staff at Downing Street and some pious words about promising to learn the lessons and do better in future. If Johnson seeks to make others pay the price of his mistakes there will undoubtedly be a public backlash. But with no general election due for at least a year the prime minister could well try to ride it out.
Removing a prime minister who refuses to resign is never easy, but nor is it impossible. If at least 54 of his own MPs demand his resignation—something they can do anonymously—then a vote of confidence among his party colleagues would be triggered. If he loses that then he's out.
Public opinion does still matter. If enough MPs think their own political careers are on the line because of the hostility of the voters in the area they represent then the chances of reaching that magic number of 54 will increase dramatically. The Tory Party can turn without mercy on its leader if the prospect of electoral defeat is looming.
Boris Johnson's political opponents have long shaken their heads in disbelief at the way he has been able to survive scandals that would destroy the career of a more conventional politician. If, Houdini-like, he can still wriggle free from the chains that bind him, he will once again have defied all political conventions. But while in the past that might have earned him grudging admiration, in this case it would leave him grievously wounded and open to a leadership challenge further down the line if the Conservatives' currently dismal poll ratings don't improve.
The truth is that responsibility for the culture at Downing Street rests firmly and squarely with Boris Johnson himself. Having seen six prime ministers operate at close hand, I can testify that the person at the top sets the tone and determines the way of working throughout the centre of government. Johnson cannot win back the public's trust in his government, because he cannot change who he is and always has been. He has besmirched the office he holds and in the process has done untold damage to the reputation of politics and British democracy more widely. He should resign.