To believe in unicorns, you need a generous capacity for whimsy. How else can you comprehend a YouTube channel's transformation, in a decade's time, into the country's second-highest valued edtech company? Or a six-year-old digital payments company growing its business five times to $25 billion in just the past year? Or, for that matter, a bootstrapped online brokerage firm executing an ESOPs buyback at the height of a pandemic that brought the economy to a halt? "It all seems unreal," says 41-year-old Nithin Kamath, co-founder and CEO of Zerodha, speaking to Open on the phone from his residence in JP Nagar, south Bengaluru. By 'it', he means the droves of first-time investors signing up on the platform since March, who then spread the word after coming into some quick money as the markets fell and rebounded during the lockdown. With people spending less and saving more, and fixed deposit rates at an all-time low, the stock trading firm saw a sudden and unexpected spurt in activity. "There is zero predictability in the business we are in, and given the state of the economy, we thought the next year or two would be hard for us. But our predictions went spectacularly wrong. We were adding 250,000 to 300,000 accounts a month—60-70 per cent of them first-timers who had been on the fence about trading and now found themselves with more time on their hands," says Kamath, who co-founded the company a decade ago with his brother Nikhil, who he says is "the better trader". Their net worth is estimated to be about Rs 24,000 crore, sliding them into rich lists this year for the first time. Zerodha has also been investing in startups through its fintech incubator Rainmatter and has a wealth management arm called True Beacon. "We have been fortunate. And we wanted to share the value we have created over the past decade with our co-workers at a time when many of them may have seen their overall household income take a hit due to the pandemic," Nithin Kamath says. In July, the company, valuing itself at about Rs 7,000 crore, executed an ESOP buyback of about Rs 60-65 crore to put money in the hands of 700-odd employees. "Many of them used the money to buy apartments, since real estate prices had crashed. It was our way of infusing some liquidity into the cash-strapped economy." Monthly signups on the platform are down to 160,000-170,000 now, but Zerodha continues to grow steadily. It is India's single largest brokerage firm in terms of volume of trade and has clocked 3x growth this year without adding a single resource to its 1,100-strong workforce, all of whom went remote in March.
The company announced its unicorn status in the midst of the Covid-19 pandemic, joining a handful of startups that innovated across the digital landscape to shore up incomes even as a virus ravaged the physical world, forcing businesses to shed jobs. These companies beat the laws of pandenomics by adapting to stay-at-home, delivering services remotely, pivoting to new business models and markets to solve real-time problems, and building goodwill and a sense of community among users. Take Razorpay, the payments platform that entered the unicorn club in October following a $100 million round of funding led by Singapore's sovereign fund GIC and venture capital fund Sequoia Capital. The startup added five million merchants on its platform this year alone, up from a million-odd last year, a lot of them small merchants who had no option but to go online during the lockdown. "There has been so much interest among investors that I never had to spend too much time scouting for them," says 29-year-old co-founder and CEO Harshil Mathur. He makes it sound easy—it wasn't. As the lockdown kicked in, volumes started tumbling. Since Razorpay's business rides on economic activity, the month of March saw volumes tank by as much as 40 per cent compared to the previous month. As travel, aviation and other sectors took a hit, Razorpay, too, shrank. "We quickly shifted our focus to segments that were doing well, like gaming, online retail and virtual education—everything people could do sitting at home," says Mathur. Though the downward trend continued till May, recovery started the subsequent month, and today, on an overall volume basis, Razorpay is clocking 65 per cent more than pre-Covid levels. "I credit this turnaround to the agility of my team," says Mathur.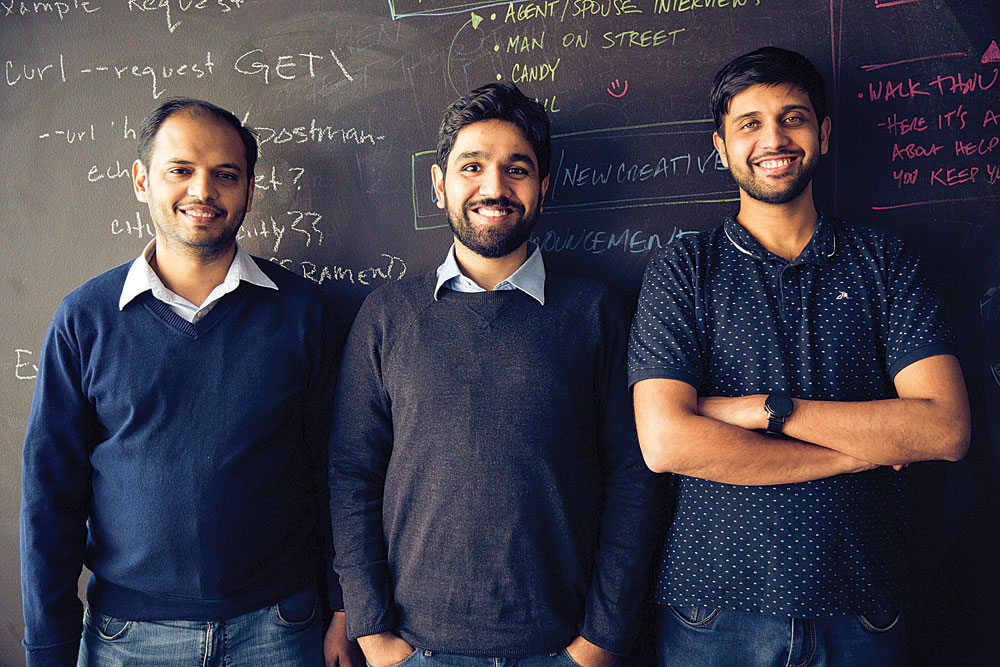 As other companies cut jobs, Razorpay was still giving pay hikes to motivate employees. It expects a 250 per cent growth in revenues this year and has diversified into neo-banking with Razorpay X, and lending with Razorpay Capital, which could contribute significantly to its topline in 12 to 18 months. "Businesses can just plug into Razorpay to manage and move money," says Mathur, who enjoys playing online poker on Sundays.
Razorpay's fundamentals are solid. Its payments business is close to breakeven, and it is cashing in on the opportunity to tap new, under-served markets without having to spend much on consumer acquisition. It is exactly the sort of company investors are looking to back today, says Madhur Singhal, Managing Director at Praxis Global Alliance, a management consultancy and advisory firm. "Investor interest in India has grown as a result of Covid-19. Although the overall economic growth is not positive, digital businesses in India have grown at the expense of non-digital ones. And given the scale of the economy, the opportunity is very real and attractive from an investor standpoint," Singhal says. "One thing the pandemic has changed is that investors are now looking for a path to profitability and positive unit economics," he says. In other words, it is not easy to get a billion-dollar valuation today, even if there is a lot of venture capital chasing startups.
According to data collected by the Indian Private Equity and Venture Capital Association and Praxis Global Alliance, the startup ecosystem raised $63 billion in growth capital between 2016 and 2020, and spawned 27 unicorns. The third-largest tech startup ecosystem in the world, India added eight new unicorns in 2020—the same number as last year—taking the total count of homegrown unicorns to 35. Three of them are relatively low-profile SaaS companies—Postman, which is an Application Programming Interface (API) development platform; High Radius, which makes receivables and treasury software; and Tekion, an automotive retail software platform that has quietly slipped into the elite club after raising Series C funding of $150 million in October. All three products, however, are aimed largely at the US market. "In the coming years, SaaS will generate Indian unicorns, so will new categories like logistics," says Singhal.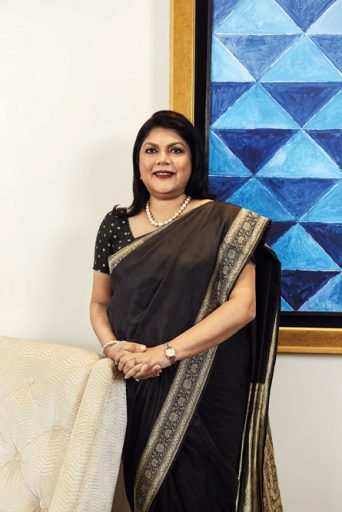 Razorpay's competitor, Pine Labs, too, crossed the billion-dollar mark early this year with a $100 million infusion from Mastercard. Though the Noida-based Pine Labs started out in 1998 as a card-based payments and loyalty solutions provider for the retail oil and gas segment, it later pivoted to a point-of-sale platform for merchants. "What demonetisation did for consumer payments, the pandemic has done for merchant payments," says Amrish Rau, CEO of Pine Labs. The need for digitalisation has never been as acute, tossing up fresh opportunities for the company.
Lokvir Kapoor, the 54-year-old executive chairman of Pine Labs, says diversification has been key to the company's success. "Pine Labs offers a merchant platform that includes technology and financial solutions to help merchants sell more, connect better with their customers and grow," he says. "In the early days, we had only large customers like banks, oil companies and big retailers and this meant that significant risk was concentrated. So we decided to reposition our offerings to also serve retail merchants and expand into smaller towns and cities." The company, which focused on onboarding small and medium businesses during the pandemic, is looking beyond swipe payments to offer in-store finance. With the market for instalment-based payments on consumer goods in India set to expand to $16.9 billion in 2021 and $52.5 billion in 2025 according to a PricewaterhouseCoopers and Associated Chamber of Commerce of India report last year, Pine Labs is poised to reap the benefits of the pay-later trend. The company's revenues rose by 48 per cent to Rs 491.63 crore in FY19 compared to the previous year. Of this, a fifth was generated by its gifting platform, Pine Perks, which got a new lease of life after the company's acquisition of Qwikcilver, a gifting and stored-value solutions provider.
Understandably, telemedicine, edtech, fintech and software-as-a-service startups added more value during the lockdown than companies operating in non-essential segments like luxury and travel. There were curious exceptions, however. Eight-year-old Nykaa, an online/offline beauty retailer, got a $13 million infusion from Steadview Capital in May that saw its total value soar to $1.2 billion. Run by 55-year-old Falguni Nayar, a former managing director of investment banking at Kotak Bank, out of the Sun Mill compound in Lower Parel, Mumbai, Nykaa took advantage of a window during the first phase of the lockdown when the government allowed essentials to be sold. Nykaa began delivering skincare and personal care products,, doing 10-15 per cent more business than what it normally does. The website was geared to do hyperlocal deliveries of such 'essentials' from 70 Nykaa stores across 30 cities. Nykaa also went fully prepaid and allowed orders only above Rs 1,500. It helped enormously in upping the Average Order Value—by almost 40 per cent—in both the offline and the e-commerce businesses. "Our fashion business is already 200 per cent of pre-Covid levels as of September. In the next fiscal, we are on track to reach Rs 500 crore at a gross merchandise value level with a year-on-year growth of 400 per cent," Nayar tells Open.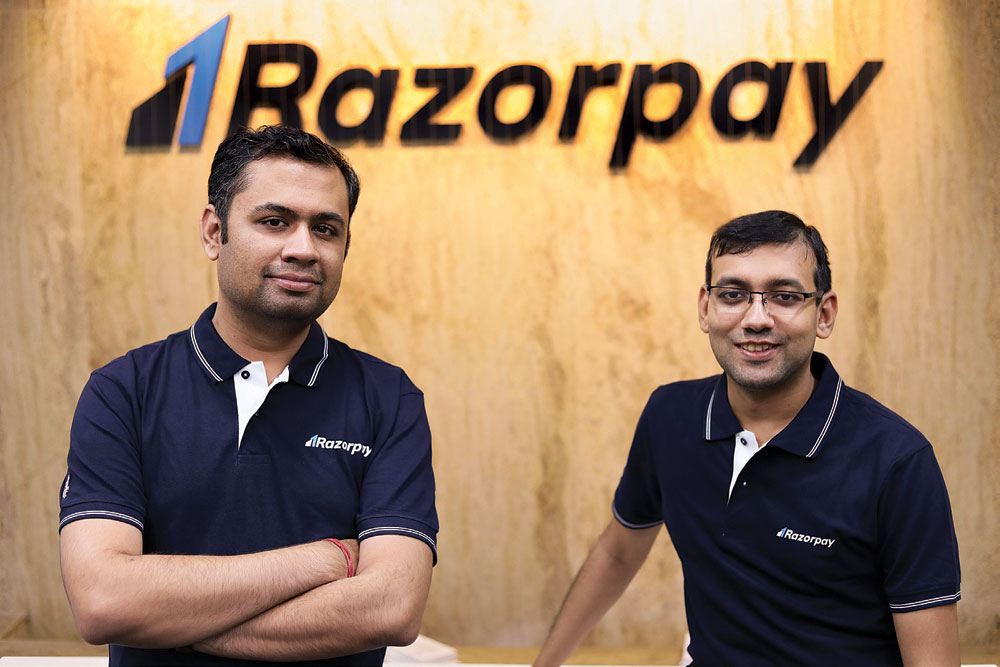 Business seems to come naturally to Nayar, who could read balance sheets and insurance statements at a young age and even advised her father. At IIM-Ahmedabad, she met her husband Sanjay Nayar, CEO of the asset management company KKR India. Even as the virus continues to pummel traditional businesses, Nayar expects Nykaa to grow "at over 50 per cent at a consolidated level" this year. Part of the company's success is due to her astute management, whether it is overseeing the fast-moving products in her company's warehouse or avoiding dead stock by keeping track of expiry dates.
"It is debatable whether beauty as a category is essential or not," says Atit Danak, head, Zinnov-CoNXT, a startup accelerator. "Of course, beauty always had huge headroom in India, so those tailwinds helped. Besides, during the lockdown, as people had more time on hand, and were saving more, they turned to shopping and self-care and companies like Nykaa benefited as a result," he says. According to Danak, the banyan tree approach of adding verticals to successful businesses—Flipkart, PayTM, Zerodha and Razorpay are cases in point—has worked well for Indian startups so far. "While the Indian playbook of building a successful business is still being discovered, what is clear is that it will be based on frugality and solid fundamentals."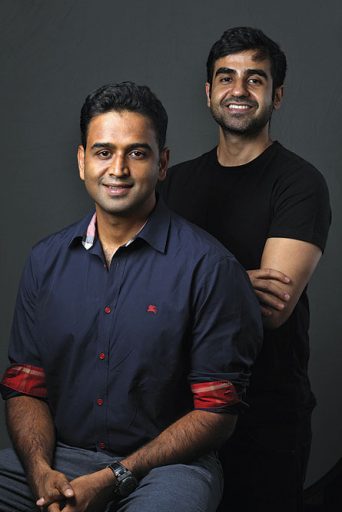 A recent study by TiE-Delhi and Zinnov has revealed Indian startups to be recovering from the pandemic faster than expected. According to the report, titled 'Covid-19 and the Antifragility of Indian Startup Ecosystem', 15 per cent of Indian startups had to halt operations and 44 per cent have cash runway for less than six months. The research claims 75 per cent of startups are on the path to recovery post lockdown, 30 per cent have pivoted to newer markets for alternative revenue streams, and over half of all startups are focused on profitability and reducing cash burn. Deal activity and investor sentiment have reverted to pre-lockdown levels, the report adds. "The lockdown has changed the dynamics of the startup world. Across the board, customer acquisition costs have fallen to a tenth of what they were pre-Covid. Advertising has dropped, changing cost structures completely," Danak says.
STARTUPS that tried to proactively change consumer behaviour during the pandemic have built lasting value and goodwill for themselves. Unacademy, whose core business is test preparation, made classes free during the lockdown and encouraged professionals to upskill themselves. The edtech company is now valued at $1.45 billion, after the latest round of venture investment led by SoftBank, with participation from existing investors including Facebook. While smart acquisitions have helped the company scale up quickly, it believes it can grow to 200x of its current size. Even as Unacademy's revenues grew tenfold in the past year, and engagement on the platform touched new highs, crossing a billion watch minutes in the month of March 2020 alone, the company has been incubating various experiments, including subscription modules for Classes 9-12, a non-profit coding skills vertical under CodeChef, and a new app for content creators called Graphy. The company pivoted to a 'Plus' subscription model last year, where users would pay a flat yearly fee—ranging from about Rs 1,500 for banking exam prep to Rs 3,000 for UPSC—to access all relevant courses. "Learning is getting gamified across the industry. It is about more than consuming content. We have to work towards finding a balance between scalable content delivery and building community and promoting human interaction," Hemesh Singh, CTO and co-founder, Unacademy, told Open over a Zoom call in July. "We are trying to bring some of the shared experiences that you get at a neighbourhood tuition class by making assessments community-driven. For instance, a group of learners comes together to answer a quiz and competes for the top places on the leaderboard."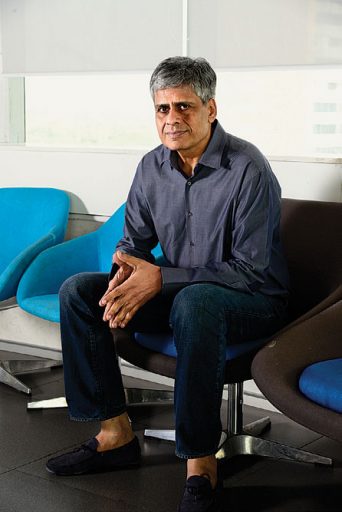 At Zerodha, which had invested in Finception, an effort to improve financial literacy using simple storytelling and short newsletters called Finshots, the Kamath brothers, while taken by surprise at the spurt in trading activity during the lockdown, wanted to use the opportunity to educate first-time traders. They already had Varsity, an extensive open-access collection of stock market and financial lessons that has become one of the largest active online platforms for information on capital markets. "We wanted to do more and were in fact working on a product to keep investors from making common mistakes like concentrating their money in a single stock. In March, as the lockdown kicked in, we began to see a lot of penny stock trading, and the tool we had built, called Nudge—after economist Richard H Thaler's book—came in handy. When you tried to make an ill-advised trade, it would scare the shit out of you by warning that you could lose all your money. You'd have to override the warning and go through another level of authentication to proceed with the trade anyway. As a result, we have seen a 60-70 per cent drop in penny stock trade on the platform," says Nithin Kamath. "It feels good to be able to steer users in the right direction." Zerodha has also shored up good karma by instituting a grant for free-and-open-source software development, and taking up the digitalisation of Indian language dictionaries (Malayalam and Kannada so far). "We have all become anti-social in the past few months. People have become colder towards each other. They have been over-working. Other than these obvious downsides, the lockdown has been a learning experience," he says.
"I am yet to meet the hundred or so employees we have added since the first lockdown in March," says 32-year-old Ankit Sobti, one of the three co-founders of Postman, a collaborative platform for API development. An API is a tool that enables applications, systems and devices to communicate and share data with one another. As the world went into lockdown, and the need for virtual collaboration became a necessity, Postman, a popular network for creating and consuming APIs, saw a 50-60 per cent surge in usage. The Bengaluru and San Francisco-based company joined the unicorn club in June with a $150 million fund-raise, becoming the fourth Indian SaaS company to do so after FreshWorks, Druva and Icertis. With just 300 employees—190 of them in Bengaluru—the company has 12 million registered developers on the platform, making it one of the largest developer communities in the world. "Valuation is a lagging indicator of the potential of what we have accomplished," says Sobti, over a Zoom call from his home in Indiranagar, within a short distance of the company's two offices in town , one of them brand-new. "We are yet to occupy the new office. But photos of it do come in handy to use as Zoom backgrounds," he jokes. Today, it's San Francisco's Golden Gate Bridge that frames his face as he talks about the potential of APIs to change the world. "Our journey since 2012, when we built a tool to address a part of the API workflow, reflects how the world thinks about APIs. More people are now realising that API is not a development tool alone; it's a way of adding value to a business. APIs are industry-agnostic. And we have seen interesting use cases by oil and gas, manufacturing and healthcare companies."
THE FOUNDING team of Sobti, Abhinav Asthana and Abhijit Kane, has kept a low profile and focused on building a solid product and a sense of community among users. "Outside of the community, I still sometimes struggle to explain what we do. When I got married, for example, I had a tough time getting my father-in-law to understand the business of APIs," Sobti says. For a developer, an API is a wrapper on top of their code to allow others to work with it. For a CEO, it's a tool that allows the company to focus on its core competency and to extend its capabilities to those outside the organisation. According to global research and advisory firm Gartner, 65 per cent of global infrastructure service providers' revenue will be generated through services enabled by APIs by 2023, up from 15 per cent in 2018. While APIs are the building blocks of a tech-enabled world, the US is the go-to developers' market. "India, with a large community of developers, is the second-largest market for us," says Sobti, who graduated in management from the Indian School of Business, Hyderabad, while still building Postman as a side project. Postman's India revenues for FY19 were just Rs 15.44 crore, however.
While India is not yet a big SaaS market or a preferred startup IPO destination, there is plenty to be hopeful about. As Rajat Tandon, president, Indian Private Equity & Venture Capital Association (IVCA), puts it, "The massive shift in consumer behaviour that was brought in by the pandemic will find no parallel in recent times. The maturity shown by the startup ecosystem has been beyond expectations and on a case-to-case basis they are being rightly rewarded for that. The pandemic certainly hasn't dampened entrepreneurial and investors' josh."