The first time her father, filmmaker Mahesh Bhatt, noticed a glint in her eyes was when Sanjay Leela Bhansali and his assistant director, Ranbir Kapoor, came to his office to meet young Alia. "He wanted to cast her in a remake of Balika Badhu opposite Kapoor. She was looking at me as if I had the veto power," says Bhatt. "I didn't. I merely wanted to make sure that it wouldn't interfere with her schooling. After all, she was all of 11." The film never got made but the framed black-and-white photograph, taken on the sets of Black, in which Kapoor was an assistant director, rests on Alia's desk, diagonally opposite Kapoor's framed Barça fan jersey signed by Lionel Messi.
Of such stardust are supernovas made.
And in Bollywood, such explosions take place, perhaps, once in a decade. Ten years since she burst on to the screens as the object of attention in Student of the Year, Alia Bhatt has become a star who is rapidly ticking achievements off her checklist. All of 29, she has already acted in a series of com­mercially and critically acclaimed mov­ies; married a co-actor she has for long publicly expressed her love for; made her debut in a southern blockbuster; acted in a Hollywood movie with Gal Gadot and Jamie Dornan; turned producer with a dark, little comedy; and is ready to close a breathless year with a baby.
If it is too much for her slender shoul­ders, she doesn't show it. She says she will be back next year after a month-and-a-half to herself. After spending time with the baby, I ask. "Spending time with my child is now my life's job," she says.
It's part of her charm, says Imtiaz Ali, whose film Highway in 2014 was her emotional launch, according to Karan Johar, the man Alia has declared is her mentor, father and her best friend. "Alia is a thoroughly modern woman. She is not cowed down into becoming the image of the Hindi film heroine," says Ali. "She lives her life the way she wants in the public eye, on social media. Movies are her job, but it's not the only thing she does," he adds.
Indeed. She is a businesswoman, with investments in beauty retailer Nykaa and ecologically-savvy startup Phool.co. She is a successful brand champion, with 24 endorsements. She is the subject of almost daily chatter on social media, even if a lot of it is negative. She is a new wife and a soon-to-be mother. She is also the WhatsApp administrator of her family group, which posts details of everyone's arriv­als, departures, anniversaries, birthdays, deeds and special occasions. "I don't know how she does it," says her father, "where does she find the time?"
Alia always wanted to be a Hindi film heroine. Her father insists her upbringing was not "filmi". Alia agrees, "I didn't grow up on a film set. I knew my parents would go away for a while but it was only much later that I realised my father was related to movies and my mother did theatre and TV shows. Growing up, I remember they would play a lot of music, there would be music sittings for movies. But my rela­tionship with acting started with televi­sion. I was in my own la la land, watching Karisma Kapoor, Govinda, David Dha­wan movies. I would watch Ekta Kapoor's TV series such as Kasautii Zindagii Kay. I discovered Mahesh Bhatt's cinema much later. But by the age of four, I had decided to become an actor." She was seven when she saw Zakhm (1998) and sent her stepsis­ter Pooja Bhatt a note on it. "I remember Pooja telling me she was stunned by her sensitivity at that age," says Mahesh Bhatt.
As a child, she got many offers to be an actor. "But my mum wanted me to live the life of a child, and not start so young," she says. When she was nine, her mother took her to Bhansali to audition for the role of the young girl in Black (2005) that finally went to Ayesha Kapur. "My mum was very keen on me being part of his movies. I had no clue I was going to that meeting. It was only when we were en­tering Sanjay Sir's building that she told me. It was where I met Ranbir for the first time. He was taking pictures of me, very eager, being the assistant. I remember Bhansali telling my mother, 'This girl will be a heroine one day.'" She didn't get the part, neither did the plan for Balika Badhu take off. It was Ayan Mukerji, Kapoor's best friend, casting them together in the upcoming Brahmastra: Part One – Shiva that launched the Alia-Ranbir relation­ship in 2018.

So, is she like Badrunissa, her charac­ter in her Netflix film Darlings, with her life planned to the last detail? Bhadru (Badrunissa) has a detailed agenda—her boyfriend will get a job; they will get mar­ried, they will have baby number one; they will buy a dream house; then have another baby. Alia considers the question: "Bhadru thinks these are the things that make your life full, perhaps because grow­ing up, she didn't see her mum have this, so she wants this dream life, wants this for herself. But life does not go according to plan. And sometimes, as women, we for­get to define who we are in our own roles. I will never be like Bhadru. The way I've chosen my roles, the timing for my film releases, nothing has been planned. I got married at 29—I thought I would not get married until much later. Very early on, in my career and personal life, I realised you had to go with what happens naturally, to go with your gut feeling, to go with what feels right as opposed to what you think is right."
Her greatest gift is her intuitive ability to understand a script, says her mother, ac­tor Soni Razdan, who trained at London's prestigious Guildhall School of Music and Drama. Imtiaz Ali remembers meet­ing Alia and her mother at the premiere of Luv Shuv Tey Chicken Khurana (2012).
"Student of the Year hadn't come out but there was something about this child-woman that struck me. I offered her the role of Veera in Highway and asked her to read the script," he says. She did, and loved it, though she was apprehensive about be­ing in every scene of the movie. "My team was not convinced though," says Ali, and he asked her to the office one day to tell them the story of Highway as she under­stood it. They were blown away," he says.
Gauri Shinde, who directed her in Dear Zindagi (2016), says she has everything one needs to be a great actor, "She is damn real, unafraid to show vulnerability both on­screen and offscreen; highly sensitive and intuitive at such a young age; is sharply focused on her craft; and has a natural charm, energy and honesty that is so ap­pealing that one can't help but fall in love with her."
She also has the gift of listening, says her Darlings director Jasmeet K Reen. "When you tell her about the character, you can see her mentally taking notes. Even in readings, she just reads without expression. When the camera starts, she just explodes," says Reen, who was conscious of placing Alia's character in Byculla, Mumbai, and have her speak in a certain mix of Urdu, Marathi, English and Hindi, which was different from the world her character inhabited in Zoya Akhtar's Gully Boy (2018). Her mother says Alia has a photographic memory that helps her in her performances.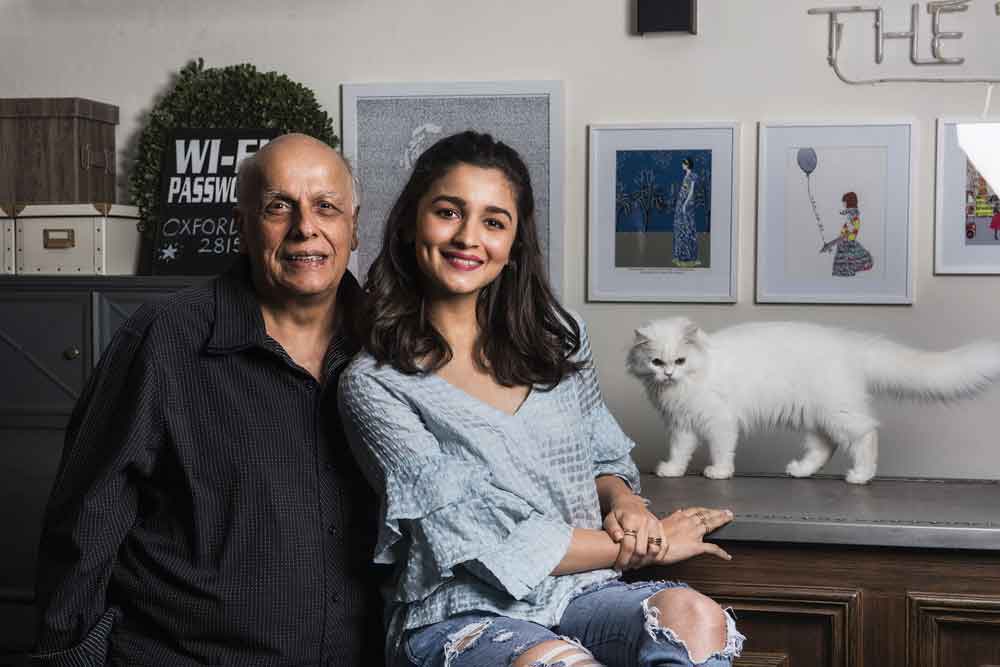 Her entry into Bollywood was a given—as anyone who has watched her appearance on the now viral episode of Zee TV's Jeena Isi Ka Naam Hai— will affirm. When the an­chor asks a young Alia what she wants to do when she grows up, she replies, "Act­ing." When she finally did get a role in a Bollywood movie, she was 17. It was after a series of auditions and Alia still remem­bers going to meet Johar in his office after she was selected. "I was still in my school uniform," she says.
Johar remembers it slightly differently. "My friend Niranjan Iyengar had told me that Bhatt Sahib had a daughter who was very keen to be in the movies. I had met her when she was very tiny because she would come to the film set as Bhatt Sahib has directed two films for my dad. I had not kept in touch. Then I called up her mom and asked whether I could have a meeting. By then, we had auditioned 300 girls for the lead in Student of the Year. Alia walked in and she was really chubby and cute. She had come in her school uni­form fresh out of class at Jamnabai Narsee School and we chatted. There was some­thing extraordinary about her. After that, she did the audition and it was amazing," he says. He then told her he would want her to get into workshops for fitness and acting. Three months later, when they did photo shoots, he knew she was a "bona fide movie star". He feels she is the finest actor in the country currently, and he means both men and women. Razdan acknowledges his role—he is really like her second father, she says.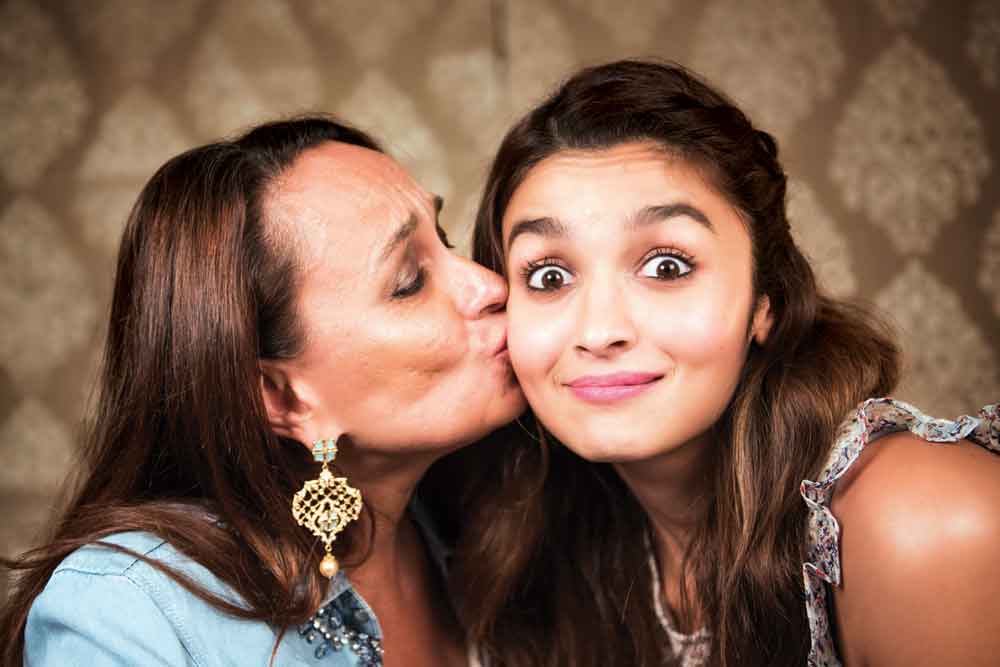 Now, with two back-to-back hits in RRR and Gangubai Kathiawadi, she is ready to choose what she wants to do, how she wants to do it. Unlike the industry which forces you to mimic your success and has an aversion to anything new, she doesn't like to repeat herself.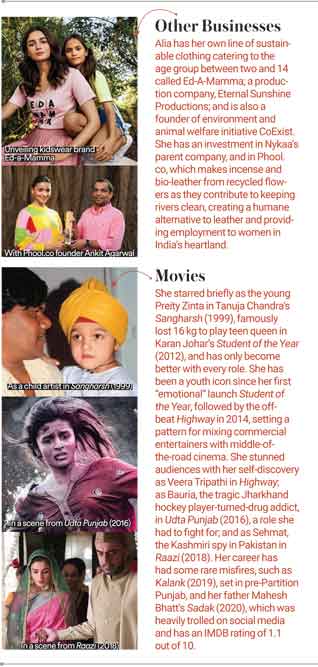 Until Student of the Year happened, Razdan says the family was all set to send Alia to the UK or the US for a year's acting course. She remembers holding Alia's hand for the first two years of her career, because she was so young. But af­ter the initial phase, Alia took her own calls, says the mother. How different is her stardom from that of her immedi­ate predecessors, the troika of Deepika Padukone, Anushka Sharma and Katrina Kaif? Unlike them, she is not a particu­larly gifted dancer, although she clearly worked hard for the dance-off with Mad­huri Dixit in Kalank (2019), one of the few flops in her career, and for the solo dance in Gangubai Kathiawadi. Says academic Nirmal Kumar, "Given her inability to dance, she smartly relied on her ability to emote." Unlike the three of them who relied on the Khans for their initial star­dom, she didn't have that choice because of her physiognomy. So, either by choice or coincidence, she challenged the Khan patriarchy. Gauri Shinde's Dear Zindagi featured Shah Rukh Khan, but in an avuncular cameo, while Bhansali's In­shallah with Salman Khan, which she actively pursued, didn't materialise—an event, which she says, broke her heart.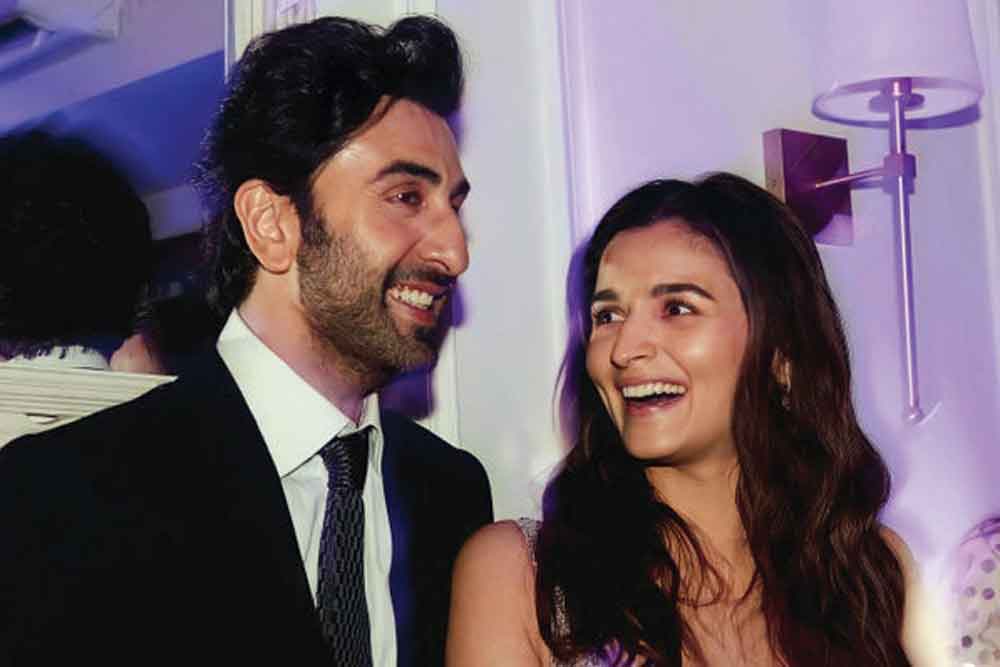 Luck and timing are also on her side. She is in the industry at a time when stories are the priority. Zeenat Aman and Parveen Babi were big in the 1970s as Westernised sex goddesses in male-dominated action movies. In the 1980s, dance gave Sridevi and Madhuri Dixit the opportunity to shine when scenes were not written for them. The 2000s, with the continued ascendancy of the Khans, saw women like Vidya Ba­lan and Kangana Ranaut snatch some independence.
Alia's stardom is also carefully con­structed as a conversation with the audi­ence on social media. When her first ap­pearance on Koffee with Karan revealed her lack of general knowledge, she converted it into an opportunity and made "dumb" her calling card. In 2014, the popular You­Tube channel, AIB, collaborated with her to create a video called "Genius of the Year", a spoof of the event. This, says academic Divya Kalavala, was evidence that she could laugh at herself and yet be earnest. Around the same time, Alia received both critical acclaim and commercial success for her performance in Highway followed by Udta Punjab (directed by Abhishek Chaubey, 2016), and later, Raazi (Meghna Gulzar, 2018). Suddenly, from an entitled star kid she came to be seen as a real actor.
She has proved that she can convert criticism into opportunity. When her thoughtless comments on Sushant Singh Rajput on Koffee with Karan went viral, she opened up about her own struggles with mental health, having already spoken at length about her sister Shaheen's strug­gles, documented in Shaheen's 2018 book, I've Never Been (Un) Happier.

Kalavala says the way Alia's persona is portrayed and perceived by social media is fascinating. She lets the world (with 68.3 million followers) into her life with Instagram. It is very different in the case of both Deepika and Anushka, whose stardom was more controlled, the lines be­tween personal and private clearly drawn. "Trolling Alia on social media platforms has been unique from the beginning of her career. It says a lot about the changing dynamics between a star/celebrity culture and the audience. It is one form (feasible through newer platforms) of audience interaction with the star; it is in no way intended to diminish her stardom," says Kalavala. Perhaps, it is the old truism— there is no such thing as negative public­ity—in action.
Add to that a careful balance of com­mercial cinema and middle-of-the-road movies—for every Badrinath Ki Dulha­nia, she has done an Udta Punjab. And there is a burgeoning career that keeps her priority front and centre, the desire to entertain. For Alia, the last 10 years have gone by very fast. "When I've made a mistake, I've moved on. I don't reflect too much, nothing happens for a second time. It's a different day, a different step. There's still a lot of work to do, especially now. Maybe, I have the ability to make things happen. I can make a film like Darlings, act in it, co-produce it. I like the idea of showcasing a new director and a new script. That has always been the endeavour. I loved the experience of putting together Darlings, from okaying the script, to working on the story, to the way the film is presented. It makes me so proud to see the human spirit in col­laboration. I love that dynamic," she says. Power that does not empower talented new voices is worthless, her father says. She has Brahmastra with her husband, Rocky Aur Rani Ki Prem Kahani with Karan Johar and Heart of Stone with Tom Harper coming up. "After a month-and-a-half to myself," she says, "I'll be back quicker than people expect."

Her father says she continues to sur­prise him, whether it was Kapoor's pro­posal at Masai Mara in Africa, the austere wedding, or the luminosity of her immi­nent motherhood. "We're a small clan," he says of the Bhatts, and traditional ritu­als have not played a big part in Alia's life. "I remember when the priest was asking for the gotra and suddenly the voice of my mother, hardwired into my brain, reached out to me. She would tell me as she would bathe me as a child that I was the son of a Nagar Brahmin of the Ashwin shaka, with Bhargava gotra. Alia was surprised I knew," he says. Alia's heritage is multicultural. On her father's side, a Muslim grandmother and a Gujarati Hindu grandfather; and on her mother's side, a Kashmiri Pandit grandfather and a German grandmother, who had to flee Hitler's Germany as a child because of her father's work with the Resis­tance. Alia has the thirst to do much more, says her father. She's looking beyond the horizon. In a battered Bollywood, perhaps her cooperative way of working will usher in a new era.