IT WAS AROUND 5:25PM Dubai time on October 25th and a close friend who was involved with one of the nine eligible bidders informed me that each of them had been asked to take their seats at the Taj hotel in Dubai. His message was "stay online" for the announcement would come any minute. Within two minutes he sent a WhatsApp message which read: "RPSG 7000 crores Can you believe it?"
At first glance, it seemed unbelievable. $1 billion for an IPL team. Social media exploded within seconds and a number of brand experts immediately jumped in, terming the bid "insane". Whatever it was, it had captured the national imagination. ₹ 12,000 crore is what the Board of Control for Cricket in India (BCCI) had raked in for the two teams and Indian cricket had firmly moved past the Covid-inflicted negativity. Sanjiv Goenka, Chairman of RP-Sanjiv Goenka Group (RPSG), was on national television all evening with anchors trying to make sense of the mathematics behind the bid (Open is owned by the RP-Sanjiv Goenka Group). The next in line, CVC or Irelia Company Pte Ltd, had also bid a huge ₹ 5,625 crore and, much to the surprise of many, had outbid the Glazer family, owners of Manchester United. With global bidders in the fray, the process was great optics for BCCI and had taken brand IPL to a very different level. In 14 years, the value of an IPL team has moved from ₹ 400 crore to ₹ 7,000 crore and if Sanjiv Goenka is right, the valuation can shoot up to ₹ 10,000 crore in the next five years.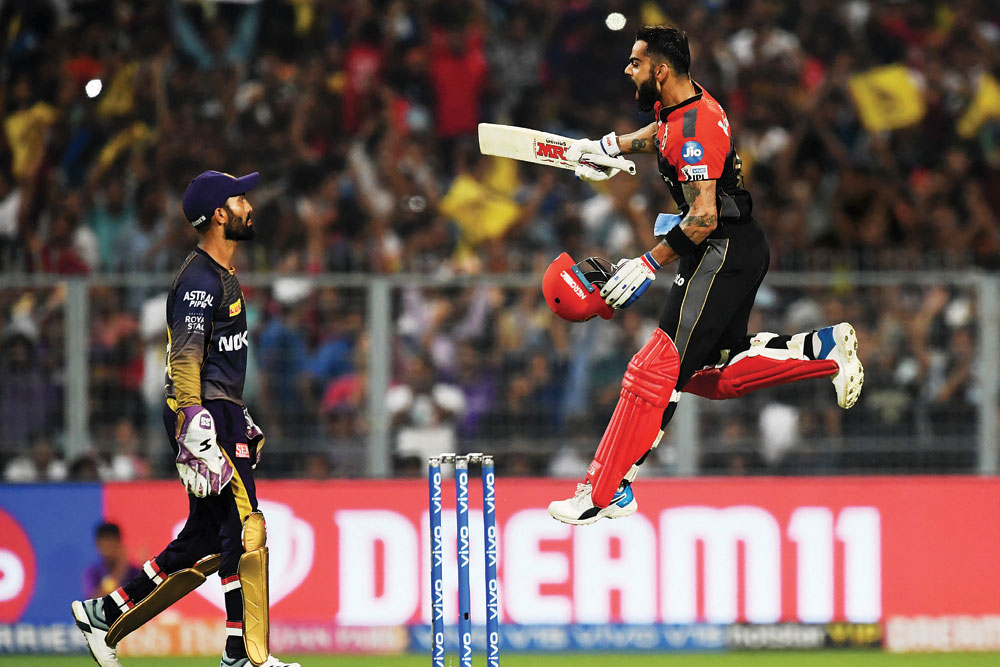 Parth Jindal, co-owner of the Delhi Capitals and one of the major players in Indian sport at the moment, was not one bit surprised with the bids. In fact, Parth was one of the select few who had always believed the bid would go above ₹ 5,000 crore. "It is a no-brainer," he had said to me when I had appeared circumspect. "It is spread over a period of 10 years and if you see the valuations of the existing teams you will understand it is a very fair investment," Jindal had said. The honest truth is, I did not believe him. How can the bids go above ₹ 5,000 crore, I had asked him repeatedly and Jindal, on this occasion, had won the match in straight sets.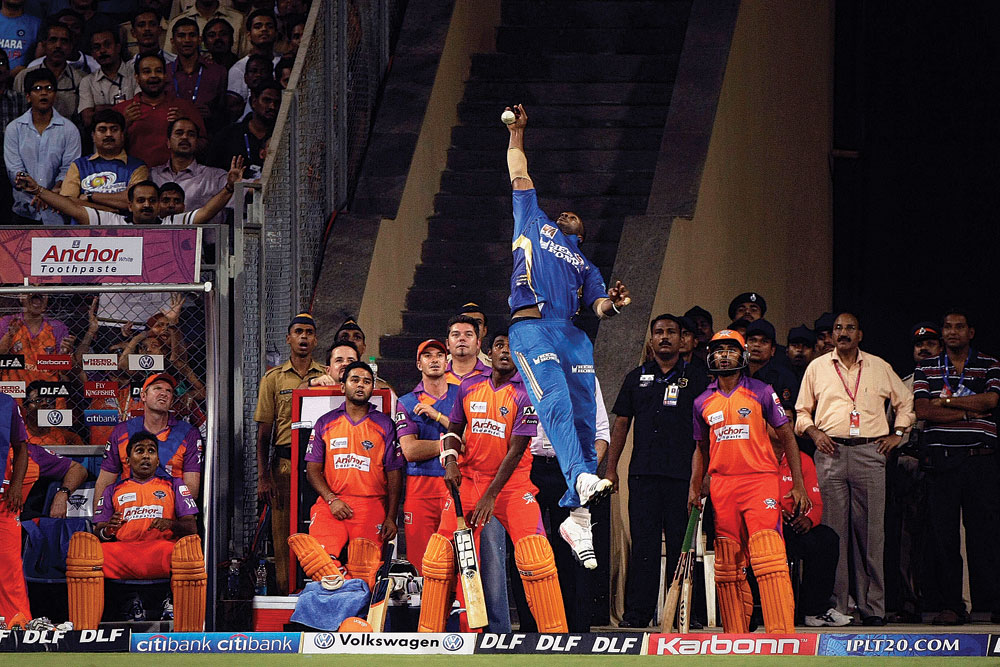 To make sense of the bids and BCCI's side of the story, I had requested Sourav Ganguly for time later that evening. Having finished the ongoing World Cup commentary stint, I had reached Ganguly's suite, 2401, at the Oberoi, around 9:45PM and had expected some people to still be with him after a hectic day's work. It was a pleasant surprise to see Ganguly, wearing his customary white kurta pyajama (his home attire) and sipping green tea. With a huge smile on his face, he asked, "Kichhu khabe? (Will you eat something?)" as we settled down for a chat. "I am not surprised," is how he started out. "Yes, you can say ₹ 12,000 crore is slightly more than what we had expected, but there is little doubt we had estimated values of
₹ 10-11,000 crore for the two teams. The kind of bidders that we had, the possibility of BCCI making close to ₹ 40,000 crore from the sale of broadcast rights exactly a month from now had all impacted the bids and it tells you how strong the IPL brand is. I am happy for we can use the money to make the sport stronger and more robust and that's what you want to do as an administrator," he said.
In all that he had mentioned, the ₹ 40,000 crore figure had stuck. To imagine that BCCI is expecting to make close to $6 billion from the sale of IPL broadcast rights for five years is staggering. And when I asked him the question, all he said with a smile was, "Wait and see what happens a month from now." Since then, I have done my due diligence and it seems that BCCI is all set for a windfall. A bid of ₹ 37,500 crore for IPL broadcast rights sounds very realistic and it will mean the Board will have earned ₹ 50,000 crore in under a month. "IPL is now one of the world's most coveted sports properties. A lot of leading global players are now eyeing a toehold in the league and every broadcaster will want a share of the pie. We in BCCI will ensure the value is not diluted even an iota in the next decade," said one of the senior office bearers who did not want to be named.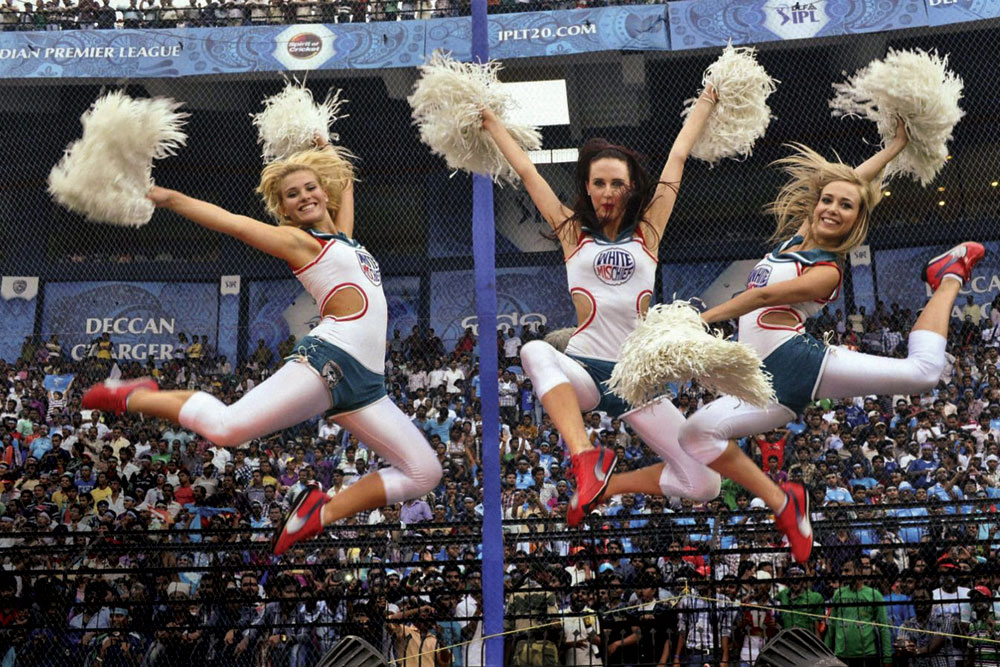 The question then is: What makes IPL unique and why is it considered a safer investment than even the World Cup? For the record, the International Cricket Council (ICC) has pushed back its tender for broadcast rights and will be keenly watching what BCCI earns in November from IPL. Unlike the World Cup where things can go wrong on occasions, IPL is a very safe investment. In IPL, every night India wins. Whoever plays, India is the winner. With millions watching, you are assured a safe return on your investment and that's one of the key attractions for leading global brands. Take the 2007 World Cup, for example. The moment India lost, interest in the tournament nosedived. The broadcaster lost a lot of money and the tournament was anything but a success. In the ongoing T20 World Cup, the moment India lost against Pakistan, brands started to get jittery. The loss to New Zealand has further added to the anxiety. With an impossible qualification scenario ahead of India, fan interest has already nosedived. Many who had booked tickets to come to Dubai for the semi-final and the final are cancelling their plans and all of a sudden the economics of the tournament don't look good anymore. An early Indian exit from the World Cup would mean the tournament loses its sheen and it can be a huge blow for all who invested in it. "In sport, India will lose on occasions and the risk isn't worth taking," said a senior corporate official whose company has invested in both IPL and the World Cup.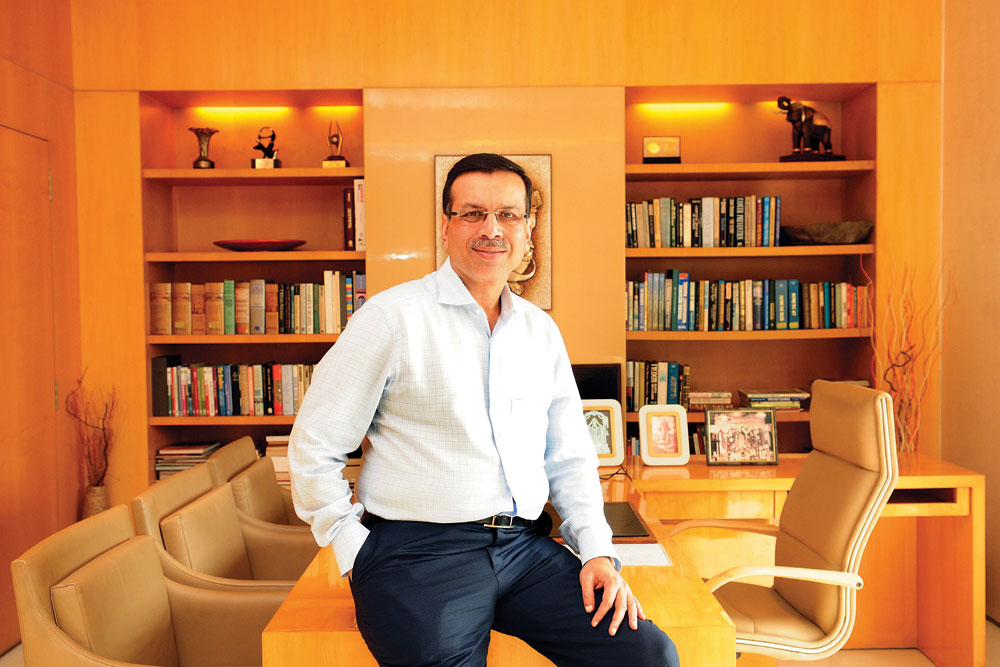 With IPL, you can't go wrong. The moment the tournament is on, you have half-a-billion assured eyeballs every single day. And most importantly, each one of them will come back the next day and will sleep happy. Even if you are a Royal Challengers Bangalore (RCB) fan and the team has lost to the Chennai Super Kings (CSK), you won't be too unhappy for you are also an MS Dhoni fan. "There is something in it for everyone," said another leading executive and that's what makes IPL BCCI's biggest calling card.
MAKING SENSE OF THE BIDS
At first glance, the bids do seem huge. For some,the two new teams will continue to lose big money in the next 20 years. A deep dive, however, reveals a very different picture. The two new teams have been picked up for a 10-year period, which means they will benefit from two media rights deals BCCI will undertake in this timeframe. If the rights are sold for ₹ 37-40,000 crore this year, in five years they should surely reach the ₹ 60,000-crore mark. By these calculations, a team owner stands to earn ₹ 400 crore from BCCI for the first five years going up to ₹ 600 crore for the next five. Add another ₹ 50-75 crore in revenue from sponsorship and another ₹ 25 crore from gate receipts and we are talking of a ₹ 500-crore income for the first five, going up to ₹ 700 crore in the next. Expenditure on the other hand is to the tune of ₹ 835 crore per year. Of this amount, ₹ 700 crore is the amount payable to BCCI as franchise fee and the rest of the money is to be used in the auction ( ₹ 85 crore) and to meet other administrative costs ( ₹ 50 crore). If some of these figures hold true, the total negative outflow for a team owner in 10 years is about ₹ 2,500-3,000 crore. Now, when we turn our attention to the valuation game, this deficit seems minuscule compared to what the teams are expected to be valued at. "The value of every IPL franchise to my mind should at least double over the next five years. CSK is the only listed company and is currently valued at close to a billion dollars. I think each franchise should be valued at $1.5 billion at least if well managed," says Sanjiv Goenka.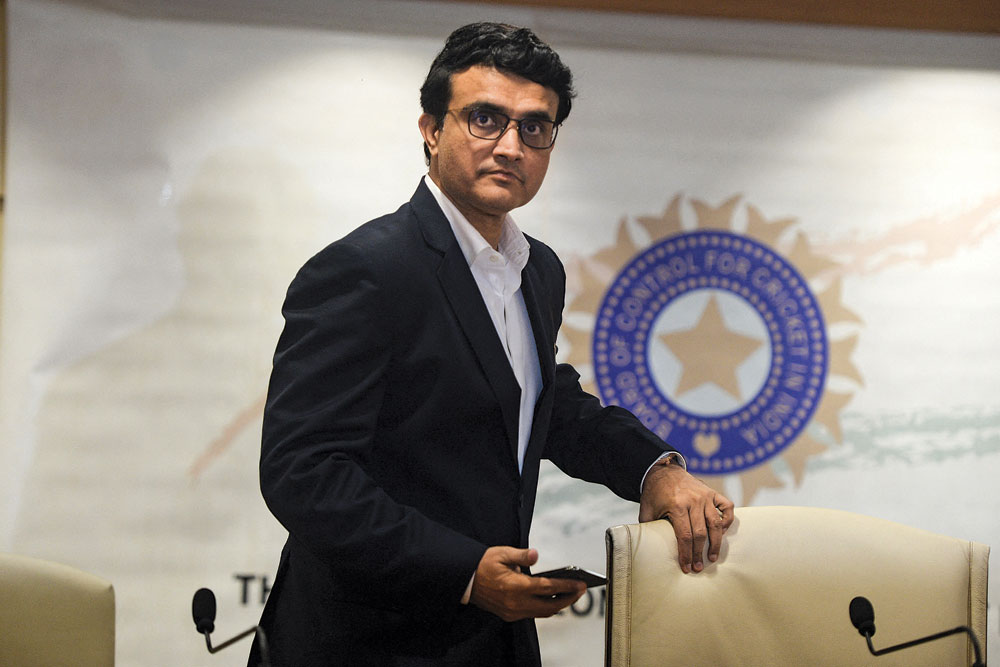 If we add the intangible benefits of owning a team to the numbers, the continuous media glare, social prestige and the power that comes with it, the bids start to make sense. "All of a sudden, the two new teams are a national talking point. It is almost as if you have catapulted yourself to a different league by owning a team," says one of the bidders who lost out by a very small margin. "The issue is not that we lost. The issue is we lost by a narrow margin. A couple of hundred crores doesn't really matter when you see the bigger picture," he concluded.
THE JOURNEY
IPL has resulted in an unprecedented windfall for BCCI and for franchise owners of the eight competing teams, a number that has now gone up to 10. Contrary to initial fears, the board earned ₹ 350 crore from the inaugural edition itself, much more than its entire profit of ₹ 235 crore in 2007 from overall operations. While these numbers seem very small in 2021, in 2008 they were huge figures and helped lay the foundation. Even before the semi-finals were played, 99 million viewers had tuned in to watch IPL matches in April-May 2008. Several franchise owners like Shah Rukh Khan had recovered a major part of their investment in Year One itself. It is this unprecedented success of IPL, repeated for 14 straight years between 2008 and 2021, that has helped consolidate India's position as world cricket's centre of gravity and completed the process of Indian cricket's financial takeover of the global game.
APPREHENSIONS
BCCI's decision to put iconic cricketers under the commercial hammer in February 2008 had met with vociferous opposition from more than one quarter. Moralists and politicians throughout India were up in arms against this public auctioning of the country's biggest stars, even threatening to raise the issue in Parliament. BCCI, however, was unfazed. BCCI led by Lalit Modi at the time believed in the spectacle and was willing to travel the distance. So what if you bought Sachin Tendulkar? Could you imagine the thrill in seeing MS Dhoni being sold? How titillating was the prospect of possessing the man who had won India the World Cup or a legend who is deemed the god of the sport! You could now buy them at an auction. The very thought was enough to rouse fan passion and, more importantly, investor interest. Modi knew it and did his best to ignite appeal among these stakeholders.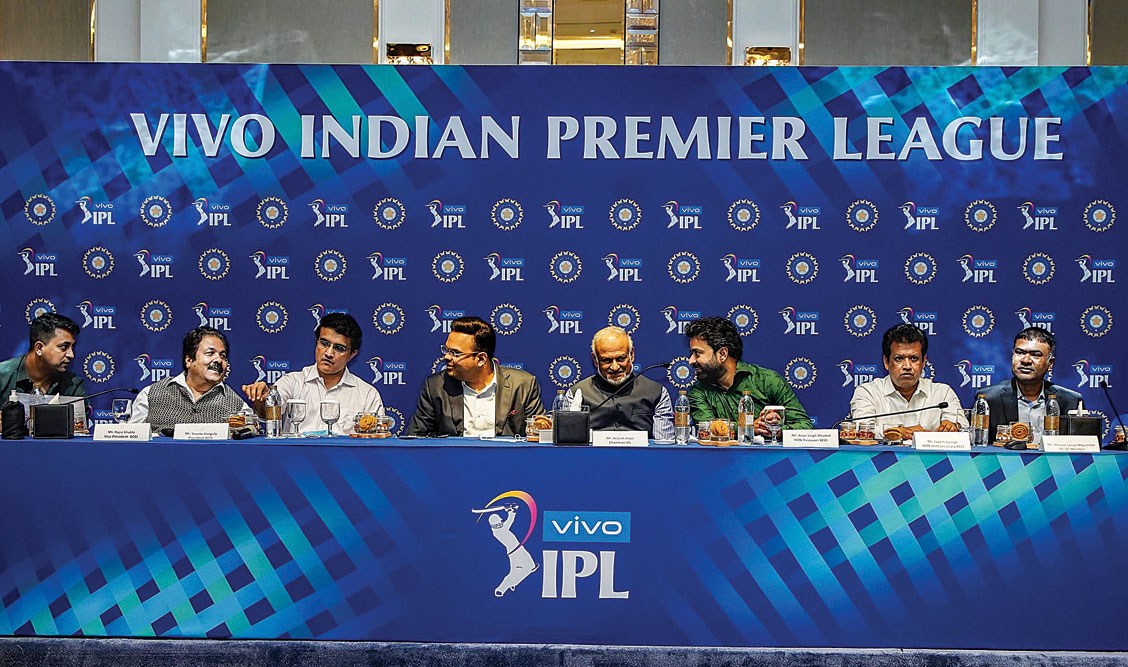 There were, however, a host of key questions that confronted BCCI before the start of IPL: Would the benefits of monetisation of players filter down to the grassroots and contribute to improving the domestic cricket superstructure? Would fans come out to spend their hard-earned money and watch games in the oppressive heat of April and May?
The question of fan participation was pertinent because, in India, fans generally only ever attended international cricket contests where countries were pitted against each other. Nationalism, in other words, has been at the core of cricket-watching in India. Meanwhile, Indian domestic contests, such as the Ranji Trophy or the Duleep Trophy, even when major Indian stars are playing, hardly attract more than 1,000 spectators per match.
It was also conjectured that faced with teams made up of random conglomerations of players, the draw for most spectators was less the game and more the entertainment on offer. But would fans really want to be merely 'entertained' for seven straight weeks? Even in terms of television viewership, IPL—pitted against soaps and reality-television shows—faced stiff competition. Finally, it was hotly debated if the benefits of the new league could ultimately serve as a supply line for future national stars.
A SUCCESS STORY LIKE NO OTHER
When the legendary Arthur Morris, key member of Don Bradman's invincible team of the 1940s, was asked what he got out of playing cricket, his answer was startling. Morris negotiated the question with a single-word retort—"poverty". With the onset of a cricketing revolution courtesy IPL, contemporary cricketers are likely to have a radically different answer to a similar question. Most of them, it could be conjectured, would suggest with a welcome smile, "We became millionaires."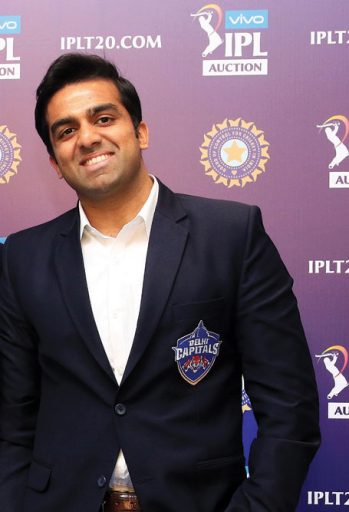 There is little doubt that April 18th, 2008 will go down in cricket history as the day the game changed forever. Modelled on Major League Baseball (MLB) and the National Football League (NFL), IPL had come at a time when the Indian economy had opened itself to global riches and big corporates were trying to make India home and were in search of lucrative investment platforms across the country. IPL, for many, was the answer. At one go, it had given them a foothold in a market of a billion-plus and generated eyeballs that millions of dollars spent on advertisements wouldn't garner.
Add to this the fact that for a billion-plus cricket fans, filling stadiums was hardly difficult with proper marketing and hype. With celebrity owners like Shah Rukh Khan and leading Bollywood stars doing their bit in earnest, fans had more than cricket on offer for a few hundred rupees—a great evening out at a reasonable price. In addition, with fans thronging the grounds or picking their seat in front of the TV set, sponsors queued up and paid millions for ten-second slots, on instadia hoardings and team apparel.
With each of the seasons hugely successful, most matches getting sold out and with national cricket boards seemingly making room for it, IPL never looked back. More importantly, BCCI knew that ICC would not want to oppose it. The one time ICC clashed with innovative private entrepreneurship in the 1970s, it was humiliated at the hands of Australian media tycoon Kerry Packer, an episode described the best by Gideon Haigh in his book The Cricket War. Says Haigh, "Once the game had a price put on it, it became a commodity ripe for commercial exploitation. The only question was whether it could remain more than that. Perhaps the only surprise is that privateers have not revisited it with similarly grandiose visions. But perhaps that emphasises how audacious Packer's scheme was. Packer came at a moment when it could hardly have been more unthinkable to the authorities, off the back of the Centenary Test, when cricket was hugging itself with glee. But I also think that World Series Cricket evolved. When Packer first recruited players, he was not so piratical. He simply wanted players for what were not much more than made-for-TV exhibition matches, to compensate for having been denied the broadcast rights he had sought in 1976. It was the action of the authorities in trying to impose bans on players, restrict access to venues etc that intensified the roll-out."
If IPL, too, humiliated it, control of the game's most lucrative version could well slip out of ICC's hands because IPL is that unique tournament that inspired English players to revolt against their own board and, for which, Australian cricketers contemplated giving up the coveted baggy green cap.
Interestingly, even when the league had moved to South Africa in 2009, at short notice, because of its clash with India's General Election, its popularity hardly waned. Half-full grounds or less than animated spectators in Durban or Cape Town could be perceived as blips only when IPL Season 2 was compared with the packed stands and wild spectators back home in its inaugural edition.
THE STORY GOES ON
In the course of the 14 years since the inception of IPL, I have spent time with multiple teams and owners and have been amazed at the kind of passion the league generates. For example, the entire senior management of one of the teams used to leave the hotel together around 2PM on match days to offer puja for the team. They would never be a minute late, and the kind of discipline shown in performing this ritual was unbelievable. That the team did not have the best results is a different matter altogether.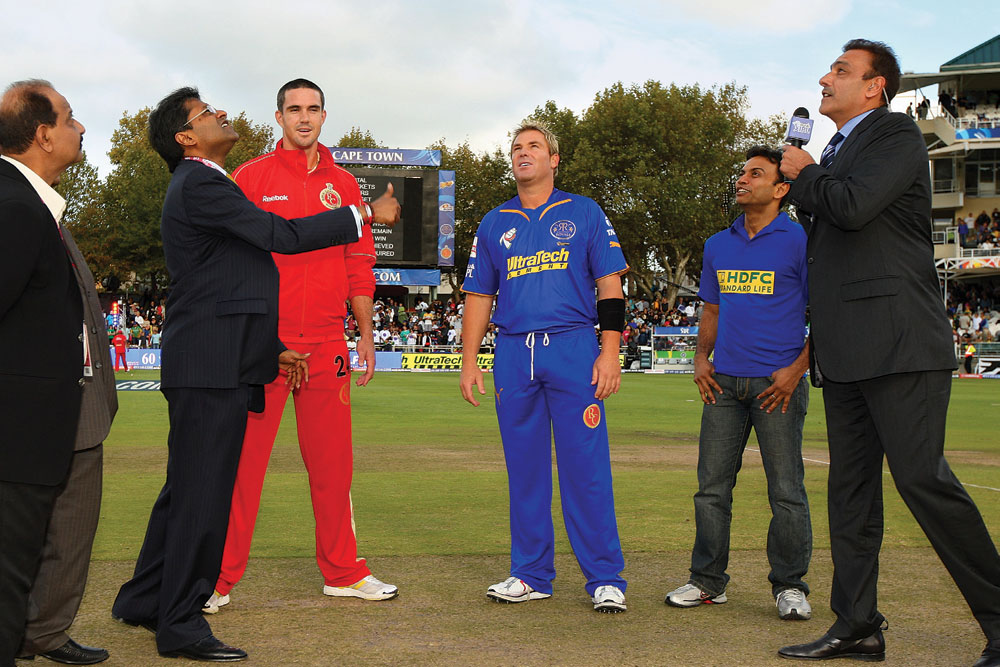 Team owners, men and women who run big corporations, are not as tense in their business meetings as during IPL games. One team owner clutches a worn-out picture of his family deity for the whole time a match is on, and every wicket falling or boundary scored is greeted by a pranaam. Surrounded by friends and family, an IPL owner's box best defines the complex Indian modernity of today. Most people in this box wear expensive clothes and watches, carry fancy phones with powerful cameras and drive to the stadium in luxury cars. But when it comes to the game itself, they turn into devout god-fearing Indians who pray for the success of their teams. So what if they are not playing or have never played the game themselves? Prayers, many feel, are enough to win cricket matches. Prashad (devotional offering made to god, usually referring to food) is passed on to the team members hours before the game and everything from Vastu to Feng shui is tried out. Team names and jersey colours have been altered to align better with the stars, and it is fandom of a very different nature that makes IPL a very different beast in comparison to international cricket.
When it comes to performance, however, the owners turn ruthless. Reputations don't matter and it becomes a case of winner-takes-all. Consider the case of Ganguly. Arguably one of the most popular Bengalis of all time, it was considered inconceivable that Ganguly would not be a part of Kolkata Knight Riders (KKR). When Shah Rukh Khan's franchise parted ways with him in 2011, there was a huge backlash in Kolkata. Some predicted that KKR was about to lose its fan base and that KKR's matches would be played to near-empty stands at Eden Gardens. Others went on to suggest that Gautam Gambhir would find it impossible to fill Ganguly's shoes as captain given Dada's god-like status in the state.
Yes, it started badly for KKR. A couple of games did see poor attendance. However, soon after the team started doing well, the fans returned to fill the stands. Furthermore, once Gambhir led them to the title in 2012 and again in 2014, the bitter Ganguly saga was all but forgotten. Nothing succeeds like success was the mantra and the franchise has since moved a long way forward.
This is what IPL is all about. A commercially driven, ruthlessly competitive business proposition with its dedicated base of followers globally, it has little place for emotionalism.
THE FUTURE
We already have the first IPL unicorn in CSK. They are now valued at a billion dollars and chances are will double their valuation in the next 10 years. With Covid gradually becoming endemic and with vaccines doing the job, the Indian economy is expected to fare much better in the years to come. Sport, it is important to understand, will be a major beneficiary. People will want to invest in sport because estimates worldwide show that the returns are at times twenty to fiftyfold on monies invested in sport. IPL, too, is a fair proof of concept. CSK, which was bought for ₹ 400 crore, is now valued 25 times higher. And with Indian cricket growing in strength and people's consumption patterns turning more and more aggressive, there is no doubt IPL as a brand isn't going to lose its sheen in the next decade. For the media rights, there are key global players queuing up to bid and things are expected to get better in the next five-year cycle. Even when India was in the throes of the pandemic in July-August 2020, BCCI was able to generate ₹ 400 crore from IPL title rights, an indication of how strong the property is. The gaming industry, now valued at $7 billion in India, feeds a lot on IPL and owes a lot of its prosperity to the two months of the mega extravaganza. With the tournament all set to return home in 2022, a homecoming of sorts post-Covid, it is only expected to get bigger and better. What will also add to it is the start of the women's IPL in the not too distant future. If BCCI's plans all fall in place, we will soon see a women's tournament with four to five franchise teams, each sold for ₹  1,000 crore. While the values are less, it will help make the game more inclusive and all encompassing. In sum, IPL is what will whet India's business appetite in the next few years with the best in the business investing in and feeding off it. In a post-Covid context, it will be interesting to see how the league deals with new challenges and seeks to scale greater heights than before, leaving competition far, far behind.