ON FEBRUARY 20TH, AT THE LAUNCH OF HIS BOOK, Bharatiya Janata Party (BJP) leader Ram Madhav spoke about what he perceived as one of the dangers to democracy in India—social media. It could "topple governments" and, worse, was difficult to regulate because it was "borderless". "We require new rules and laws to tackle and manage. The government is already working in this direction," a PTI report quoted him saying. In this, he was echoing what Ravi Shankar Prasad, Union Minister of Electronics and Information Technology and Minister of Law and Justice, had said two weeks ago, first in Rajya Sabha and then in a tweet:
'We have immense respect for social media as it has empowered the citizens but today I want to clearly state that be it Twitter, Facebook, LinkedIn or WhatsApp they are free to work in India but they need to abide by the Constitution of India and laws of India.' It was in response to Twitter refusing to take down accounts that the Government had demanded. On February 25th, the first taste of it came when an Information Technology (Intermediary Guidelines and Digital Media Ethics Code) Rules 2021 was framed, making into law how social media companies should behave. Among other things, they will now need to remove information if the Government demands. These could be for reasons as wide ranging and nebulous as going against 'the interest of the sovereignty and integrity of India, public order, friendly relations with foreign countries etc.' These companies now also need a grievance redressal mechanism, which means it will not be easy to ban anyone unilaterally without being heard or an appeal.
To appreciate the change that this attitude exhibits, we need to go back seven years. After polling ended and before counting began in the 2014 General Election, Narendra Modi, BJP's prime ministerial face, wrote a blog post in which he thanked the electorate, pointed out how the young had come to vote in surprisingly large numbers. He then lauded social media for changing the electoral landscape permanently: 'Throughout the campaign, I was able to connect with local people and local issues and this was something that I enjoyed very much. Connecting with local sentiments in this manner would not have been possible without social media. This is the first election where social media has assumed an important role and the importance of this medium will only increase in the years to come.' He also added that it had weeded out lies and disinformation. 'More power to social media in the days ahead,' he wrote.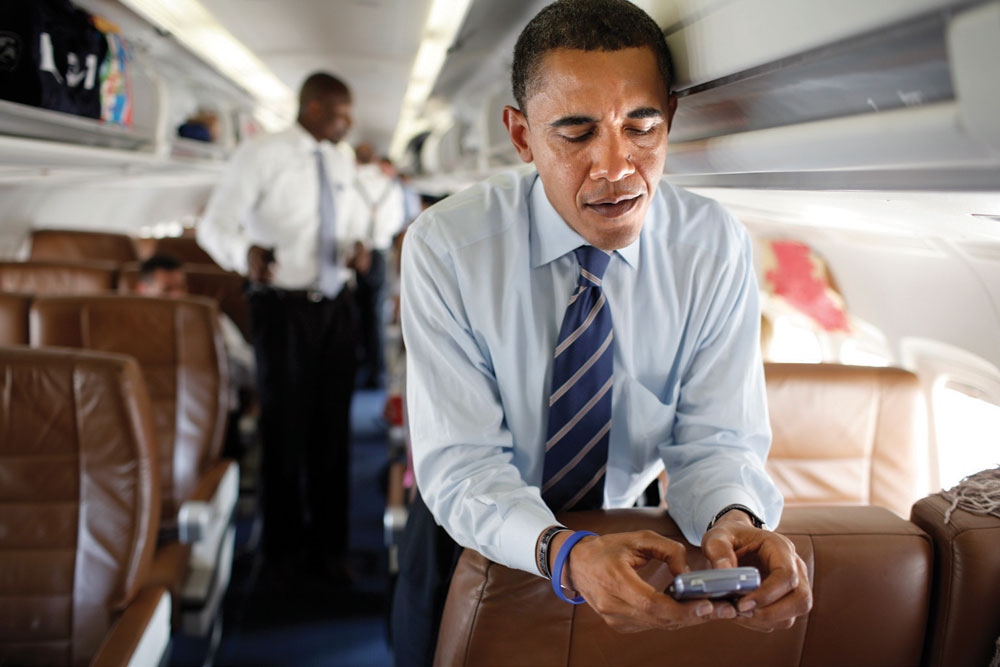 Modi and, probably because of him, BJP had been early passengers on this train. As Martin Moore, in his book Democracy Hacked: How Technology Is Destabilising Global Politics observed: 'The contrast between political communication in this Indian election and the previous one in 2009 was like the difference between the telephone and the loudhailer. In 2009, social media was virtually irrelevant. There was one Indian politician on Twitter—Shashi Tharoor—and he had only six thousand followers. During the 2014 campaign there were 227 million Facebook interactions (posts, comments, shares and likes), and Modi had sixteen million Facebook followers by the time he was sworn in. As Facebook's policy manager told the Times of India, "Facebook is really the key place of the conversation that is happening." Modi's embrace of social media—his rival Rahul Gandhi, who led the Indian National Congress, did not have a Facebook or Twitter account—galvanized the campaign, animated his supporters, boosted his volunteer network and drove people out to vote. When the results of the election came in, to almost everyone's surprise, Modi's BJP exceeded its target of 272, winning 282 seats and more than doubling its votes from 2009.'
It didn't take political genius, just a cursory appreciation of what was happening in other countries, to know how social media was flipping the balance of politics. Barack Obama, a minor first-time Senator, had already become US president through its use to gather vast amounts of campaign funds and create a massive organisation of moon-eyed volunteers. In other countries, outsider candidates had suddenly sprung up with astonishing popularity on the back of social media. In Italy, there was Beppe Grillo, a comedian, who, within four years of entering politics, got a quarter of the national votes in the 2013 election there. Moore also mentions, in that same year, Karel Schwarzenberg coming second in the Czech Republic's presidential election after being initially considered something of a joke. What Obama did with refinement, Donald Trump would emulate with abrasion. He took over the Republican Party riding on tweets that got him the backing of its fringe and then propelled him to the presidency as the voice of the voiceless white majority.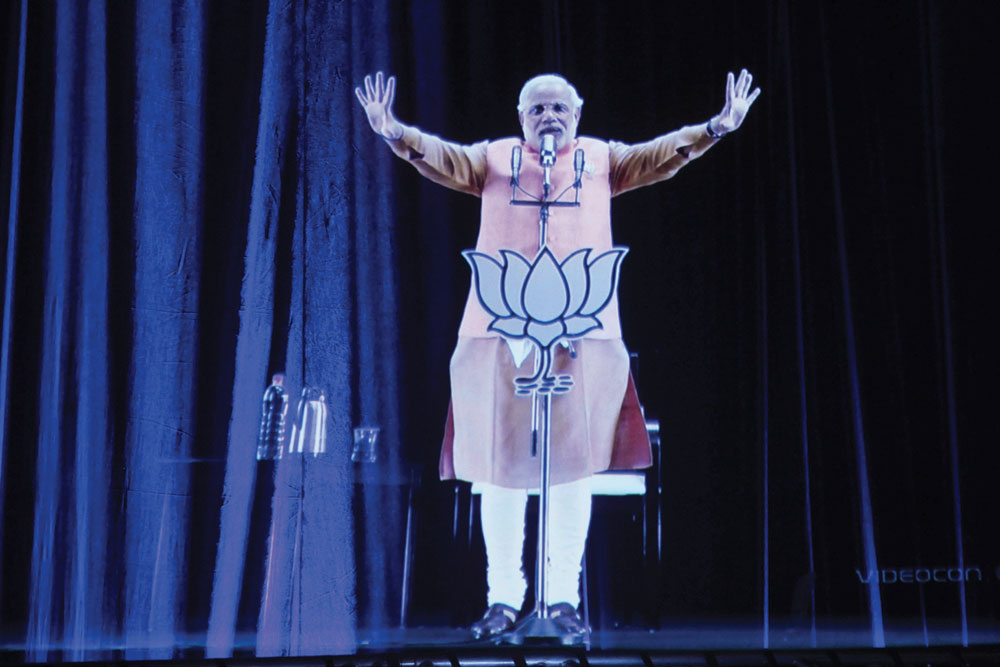 That social media drives politics today seems self-evident but it was also something of a self-fulfilling prophecy. Take for example, the accusation that Facebook managed to not just influence the election that got Trump elected as the president of the US but was instrumental in doing so in an unwholesome manner. However, it is not very clear how it is different from campaigns of earlier times. Even then, hundreds of millions of dollars were raised by US presidential candidates and these were all spent in advertising and organising propaganda against opponents. The only argument then is that a foreign power, Russia, was behind the Facebook campaign because it had the tools to do so. In a 2017 article titled 'Social Media and Democracy' in The American Interest, political scientist Francis Fukuyama, while speaking about the danger of social media's influence on politics, also slipped in that what was being done was not very different from earlier times, except for scale and reach. In his words: 'There has always been bad information, propaganda, and disinformation deliberately put out to affect political outcomes. The traditional free speech defense has been the marketplace of ideas: if there is bad information, the solution is not to censor or regulate it, but to put out good information, which will eventually counter the bad. More information is always better. But it's not clear that this strategy works so well in the internet age, when thousands of bots and trolls can amplify the bad messages without anyone knowing.' The culprit is therefore efficiency and not disinformation. But you could rewind back in time and use the same reasoning against the use of advertising in newspapers and television during election campaigns. Underpinning the fear of social media to democracy is the fear of new technology. As long as the technology helped an enterprising few, it was welcomed. When everyone began to exploit it, no one was reaping the profits alone. Or, no was not hurting.
In 2014, Modi had lauded social media for changing the electoral landscape permanently. Barack Obama, a first-time senator, had already become US President through its use. What Obama did with refinement, Donald Trump would emulate with abrasion
It is in the accusations against Facebook in 2016, that Twitter, in a frenzy of self-consciousness about its own prowess, went the opposite route. In trying to see that the elections were fair, it began to fact-check Trump in his re-election bid. If you were from Trump's party, then the question 'How is this not meddling in politics?' would be warranted. But it found no favour with the undecided middle because of the character defects that Trump came with, such as serial lying and narcissism. Twitter got away with it in the US but governments around the world were keeping an eye transfixed on how a private corporation had aligned on one side as a political battle was waging. Twitter is essentially a left-liberal company, if not openly in policy, then in the ideology of its employees and management. This becomes apparent in bans on right-wing supporters because their views are interpreted as flouting something in the maze that makes up Twitter's terms and conditions. Earlier this month, for instance, it took down a tweet by Haryana BJP minister Anil Vij who wrote that anyone whose mind has seeds opposing the nation must be destroyed, whether it's Disha Ravi or someone else. And then, Twitter put it back again, saying someone in Germany had made a complaint and they had to act initially as per German law. But there are numerous right-wing activists who have been removed or humiliated into withdrawing tweets. Twitter's wariness with peremptory action might have something to do with the Indian Government bringing in the law to regulate social media. It is a signal to these companies not to think that, instead of being an inanimate service, they can enter the game without facing consequences.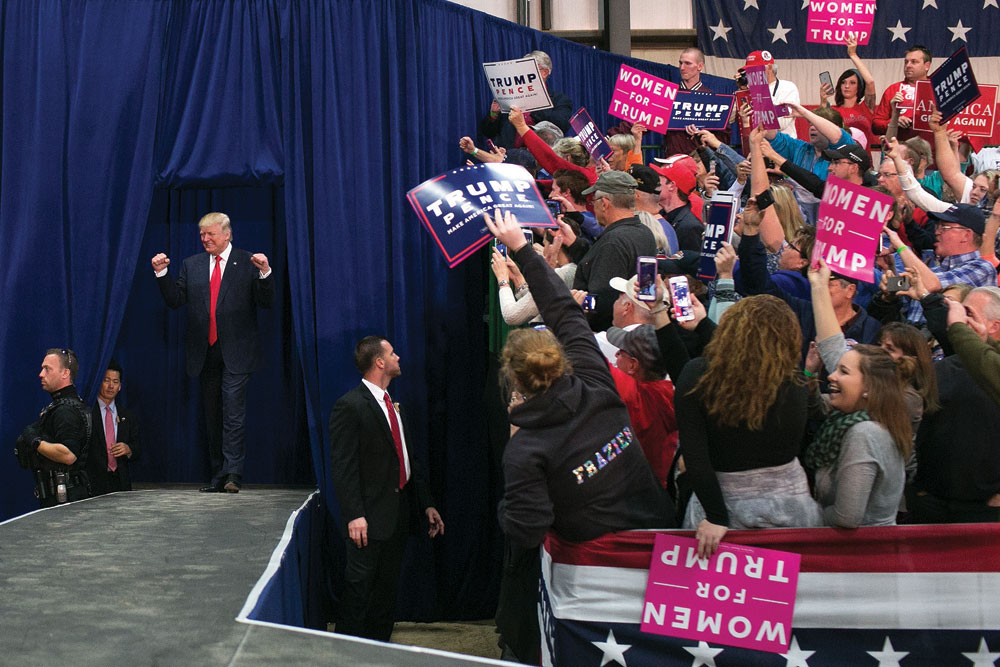 It is not just in India alone. Numerous governments are figuring out what to do about social media. There is a broad agreement that things cannot continue as they are, even from those who are not on the right of the political spectrum. Take French President Emmanuel Macron, who last month, according to a Wall Street Journal report, 'called for international regulation to curb the spread of ideological extremism in Western democracies, chiding tech companies and political correctness for allowing it to flourish. Speaking to a group of reporters inside the Élysée Palace, Mr. Macron said the storming of the U.S. Capitol was a sign of the West's failure to rein in social media platforms, allowing them to become incubators of hate, moral relativism and conspiracy theories.'
Twitter's wariness with peremptory action might have something to do with the government bringing in a law to regulate social media. It is a signal to these companies not to think that, instead of being an inanimate service, they can enter the game without facing consequences. It is not just in India alone. Numerous governments are figuring out what to do about social media
AN IDEA OF warfare is that any new extraordinarily powerful weapon is only useful for one battle. Because of the stakes involved, the enemy will somehow get to it as soon as it can stand up on its feet again. In India, BJP pioneered the use of social media as a political tool but every other party now uses it. They hire the same kind of consultants and they too have an online army to shape narrative. The opposition's social media presence is not what BJP finds threatening because that is just a question of resources being thrown into creating hashtags and Twitter trends, and BJP has more of it all. What the party, and by extension, the Government, finds hard to control is the spontaneous independent mass mobilisation now happening on tricky issues. And it is seeing repeated instances of these.
When the Citizenship Amendment Act (CAA) protests gathered momentum, Instagram, a medium of the young to upload photos, suddenly took on a political hue. It was a platform that BJP had ignored until then but got worried enough to start a counter-campaign. As The Print had reported at the time: 'It (BJP) released a video Wednesday accusing Instagram influencers and "urban Naxals" of spreading misinformation on the controversial legislation. The video, posted on the party's official Twitter handle, has two young women in conversation, attempting to dispel the "misconceptions" surrounding the Citizenship Amendment Act and the NRC. It particularly singles out Instagram influencers, accusing them of opposing the legislation to appear "cool and woke" without having adequate knowledge of it.' Another Economic Times article had noted: 'Instagram's prominence in this round of India's digital protests is important for two reasons. First, most users are presumed to be under the age of 25, and the young have led protests. Second, BJP's IT Cell is not as active on the platform, despite Prime Minister Narendra Modi's individual popularity with 33.2 million followers on the platform as of last count. "We have very little presence on platforms such as Instagram and TikTok that are popular among the youth today. These issues were brought up at a recent meeting of Akhil Bharatiya Vidyarthi Parishad (ABVP), Rashtriya Swayamsevak Sangh (RSS) and BJP members who work on social media campaigns, in the last week of December," a BJP member told ET on condition of anonymity.'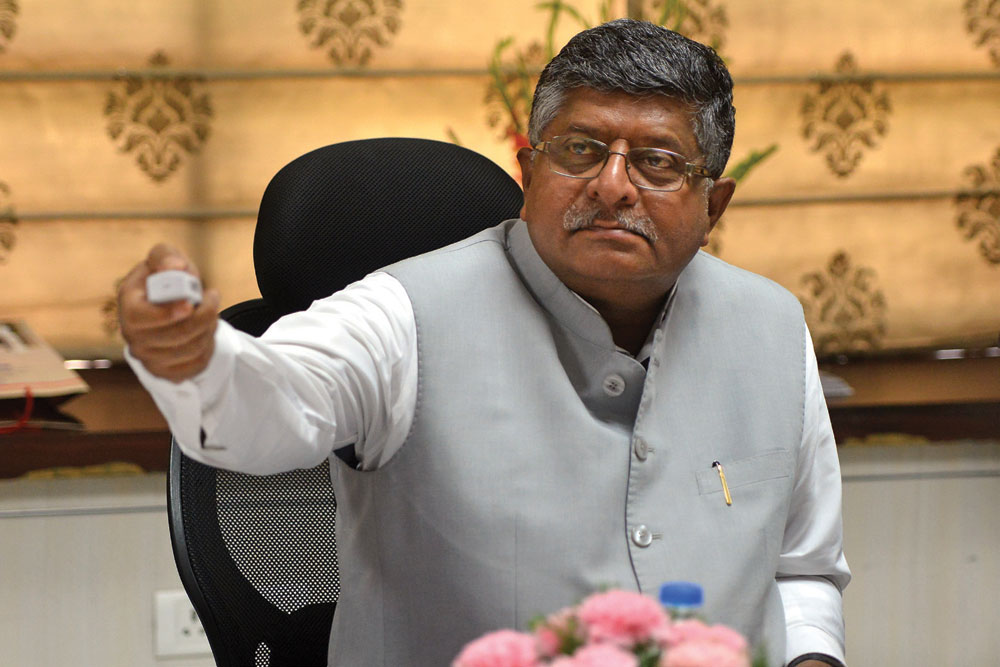 If Modi's 2014 blog post had congratulated the youth for being participants in Indian democracy, these same youth had now become a danger because they were being swayed in other directions by social media. This is the dilemma that all governments face. Technology creates unforeseen conditions. Earlier, one had to either be in active politics or sufficiently interested to harbour opinions. You had to go out and seek community. Social media brings it home with ease and creates tribes on call. You are bombarded with memes, article links and shocking videos and then it is just a matter of picking a side and then being automatically committed to it to defending the position against strangers. Social media creates activists who don't realise they have become activists. Political parties like BJP exploited this phenomenon with deliberate strategy. But there were always vast numbers leaning towards opposing issues and now it needs just a trigger for them to easily get together, like the farmers' protests. Without any resources, an equally strong online movement gets going.
Governments are constantly on watch to spot the trigger and to try to temper it. It is why you see the extraordinary reaction to a tweet by the singer Rihanna, where people like Lata Mangeshkar and Sachin Tendulkar, who are apolitical, were convinced to suddenly start tweeting about the farmers' protests. The idea is to prevent all potential snowballs because no one knows where these will come from. Meanwhile, the same tactics used by political parties are used to organise farmers to lay siege to Delhi, except that there is no central brain doing it, spinning out of the chaos of social media until real feet and tractors start hitting the streets. Social media now makes governments bend. Or it changes history, as it did in the UK when it was used to impact the results of the referendum that led to them leaving the European Union. It might not be always successful, as the fizzling out of the Arab Spring, which promised a tweet-fuelled democracy in the Middle East, or back home the anti-CAA movement, shows. But the future is not deterred. It is an amorphous shape-shifting hydra relentlessly springing new heads and cutting off one does nothing to it.

Madhavankutty Pillai has no specialisations whatsoever. He is among the last of the generalists. And also Open chief of bureau, Mumbai