THERE IS A CHANGE IN THE AIR. THE AVERAGE DAILY commute hour on Delhi Metro is sizzling again with words like "interview", "salary", "CV/résumé", etc. In the Covid-induced ice age, the speakers of these words, all in the 21-45 age group, and the words too, had all gone into hibernation. They are back again, with even more hand-thumping than before. In the blank spaces across office buildings, such as stairwells or outdoor zones, away from the gaze or earshot of the management, those very words resonate in hushed tones. From morning till the end of day, the 'opportunity' cycle is a constant whir, indicating mobility is back.
It is this movement in the job market that has gained momen­tum in recent times. Both in the formal workplace and outside of it, hiring activity has zoomed. For two years, the pandemic played spoilsport. Like revenge travel, recruiters have now taken to revenge hiring.
In the case of Swati S, 27, an urban planner by training, jobs were hard to come by during the pandemic. "Civil engineers with urban planning specialisation are not quite in demand in India and the pay is poor compared to other engineering disci­plines. Covid-19 dampened it further," she says. But in June, she was pleasantly surprised at being wooed by two real estate con­sultants. She signed up with the one that had an urban planning department so that she could "move there when the time came". Of course, for the time being, she has to be content with a plain vanilla consultant's position.
The informal sector, too, is wit­nessing an uptick. Shivanandan Kumar, 21, a delivery partner with a food aggregator, is a photo album designer by day and makes about ₹18,000 a month from it. He signed up with the food aggregator re­cently after executives of the com­pany, on an expansion drive, came hunting for delivery partners to his neighbourhood in Ghaziabad near Delhi. He now does "occasional" de­livery. Yet, he makes an additional Rs 10,000 per month.
EMPLOYMENT OF INDUSTRIAL workers surged between September 2021 and April 2022 and stood higher than the peak levels before the pandemic on the back of an increase in non-construction-related industrial activities, including manufacturing, mining and utilities, according to the Centre for Monitoring Indian Economy (CMIE).
According to CMIE's Consumer Pyramids Household Survey, the number of industrial workers jumped to 21.4 million by the end of April 2022 after touching the trough of 14.2 million in the first wave of the pandemic in 2020. In a recent weekly labour mar­ket analysis, CMIE has said: "[T]he growth in salaries of industrial workers… is a reflection of the growth in non-construction-relat­ed industrial activities."
The formal, or organised sector, for its part, comprises roughly 15 per cent of India's 470 million workforce, and enough studies have been done to show that the value added by it is double that of the informal workplace. However, according to government think-tank NITI Aayog's 'Strategy for New India @75', it is the informal sector that employs roughly 85 per cent of all workers (including farmers) countrywide, and contributes significantly to the gross domestic product (GDP).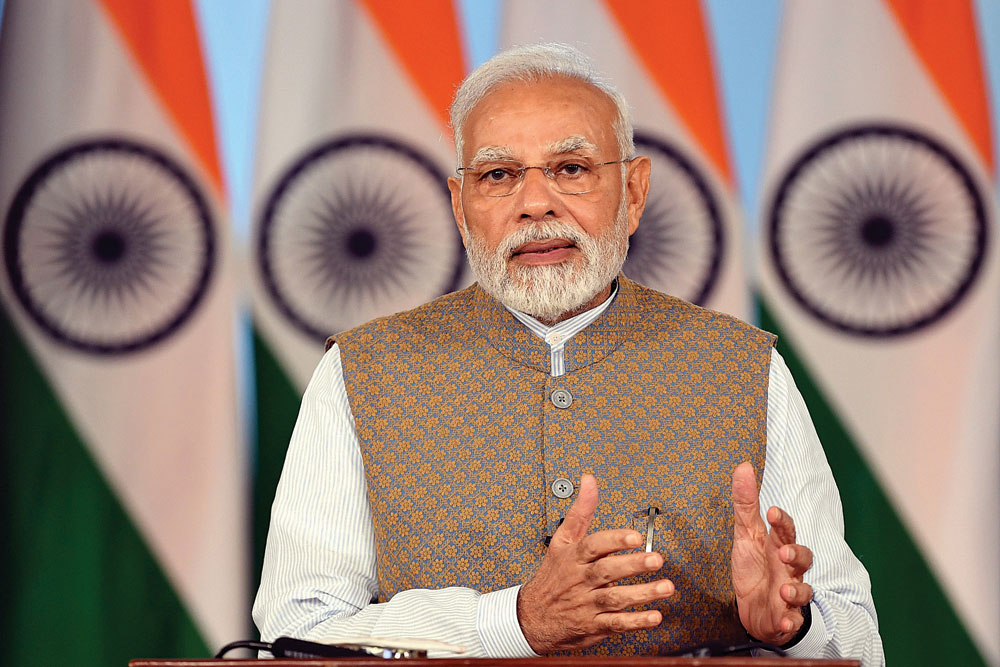 In both the formal and unorganised sectors, despite recent claims that active jobs have been southbound for five months now, a dipstick shows otherwise. The mood is upbeat. "Massive numbers of jobs are being created in India," says TV Mohandas Pai, chairman of Manipal Global Education and a former director of Infosys. Pai does a back-of-the-envelope calculation to high­light roughly 1.25 crore jobs being created every year in India. "According to both ESIC (Employees' State Insurance Corpo­ration) and EPFO (Employees' Provident Fund Organisation), more than 1 crore jobs are being created every year. Add seven lakh government jobs here. Also, we sell more than eight lakh heavy commercial vehicles every year. Assuming 25 per cent goes for replacement, six lakh new vehicles come on the road. They would employ 12 lakh people. We sell more than six lakh tractors. Here, again, six lakh jobs are being created, making it 18 lakh jobs. We sell about 30 lakh cars and assuming five lakh drivers (15 per cent), it makes 23 lakh jobs. So, In­dia created almost 1.25 crore jobs each year."
India's largest job portal Naukri. com has more than 500,000 job list­ings at any given point with 80 million profiles of jobseekers to boot, and services 84,000 compa­nies across 44 cities countrywide. Pawan Goyal, chief business offi­cer at Naukri.com, tells Open that over the past year, India Inc has witnessed a 13 per cent growth in white-collar hiring. To dispel the gloom and doom around IT, Goyal takes a long, hard look and quotes from his company's JobSpeak Index which tracks hiring activity based on job listings on the website: "In January 2020, the IT index was at 3300. It went to 5500 but right now, it is at 4800. So, the index is 50 per cent up since January 2020… There's plenty of negative news in the mar­ket. Don't pay too much attention to them."
Contrary to naysayers, Open found hiring in the technol­ogy space quite robust. Take the case of IT and ITES service provider Sutherland. From 8,000 people last year, the company has a headcount of 13,000 today. Again, Teleperformance, the largest BPO in the country with 75,000 executives last year, has brought to its fold 10,000 more this year and is gunning for the 100,000-people milestone by December 2024. "Unlike the Phil­ippines, which is a saturated market today, India is still better when it comes to the job market in the BPO sector, both in terms of new businesses coming in and people taking up these jobs," elaborates Prashant Ruparel, vice president-Talent Acquisition, Teleperformance.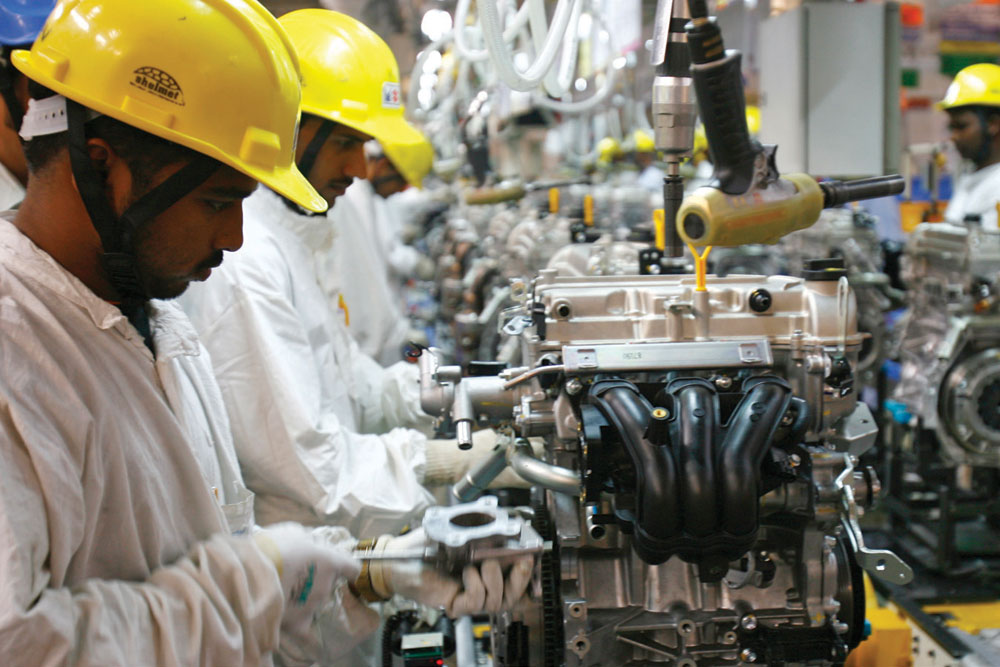 Even among the big IT players, hiring has not stopped. Ac­cording to a Mint report, in FY23, Infosys is expected to hire 50,000 people from college campuses. Wipro and TCS are like­ly to hire 30,000 and 40,000 respectively. And while Tech Mahindra will recruit 15,000, HCL Technologies is slated to hire 45,000 people.
According to HR con­sultant and CEO Equations Placements Sameer Pabari, the problem with IT lies elsewhere—in the talent mismatch within traditional companies. "Most of these hires will be force-fitted in verticals outside their domain in order to fill the seats by companies," says Pabari. It is a similar conundrum Swati S faced as an urban planner, wherein the only opportunity she got was to serve as a consultant, not a planner with a civil engineering background.
A large part of this mismatch has to do with the changing nature of work. As technology makes legacy systems obsolete, the hiring process is often not in sync with such stu­pendous changes. This is where the disconnect arises. To keep step, take the case of Maruti Suzuki, the larg­est carmaker in India. The company collaborates with students as well as startups across platforms and also has an innovation lab pro­gramme. It gives Maruti an opportunity to pick tal­ent from the ground up. At the various competitions organised by the company, students leverage engineering concepts to build prototypes, test them virtually and conduct endurance testing.
With more technology coming in, the manufacturing sec­tor is undergoing a transformation. In the automobile space, it is more so with touchscreen functions and electric as its new mantra. That requires a completely different set of people adept at new mobility. "We are still at 32 cars per thousand people. The opportunity, going forward is going to be tremendous. Also, with infrastructure improvements and the kind of investment the government is making, the requirement for the industry is going to be much higher than what it has been," says Rajesh Uppal, member Executive Board (HR, IT, Safety, DE), Maruti Suzuki India.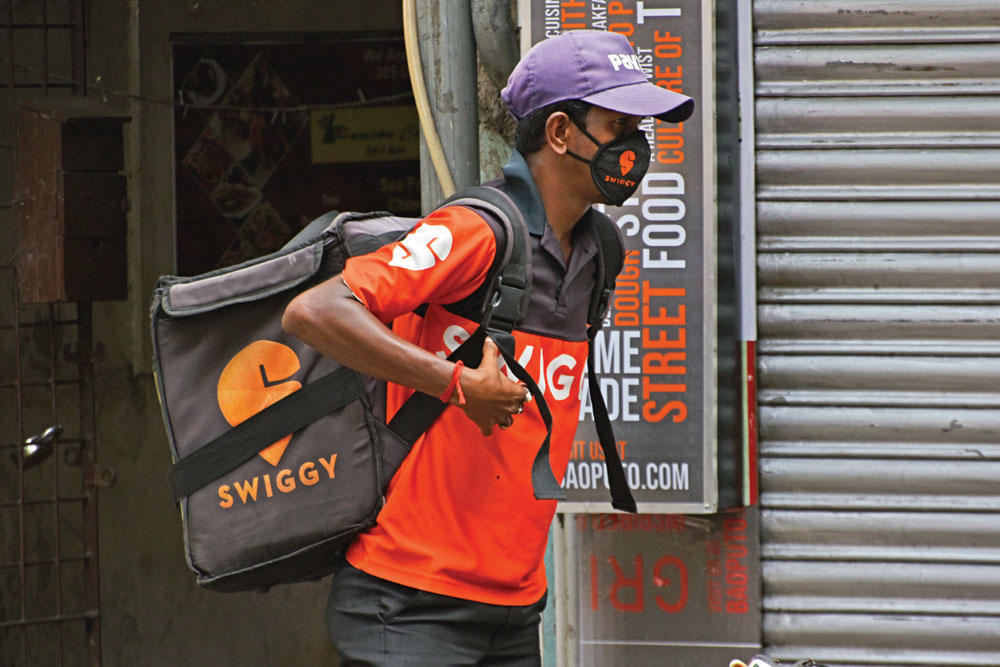 PRIME MINISTER NARENDRA MODI, too, realises the potential of a modern manufacturing workplace. In Sep­tember, he emphasised how Industrial Training Institutes (ITIs) are poised to play an important role in the Fourth Industrial Revolution and said new courses such as AI, robot­ics, 3D printing, drone technology, and telemedicine were now being offered by ITIs. He also outlined the evolving nature of employment generation in the hinterland. "Be it mobile repair work in the village or work concerning new technology in agriculture, spraying fertiliser or be it supplying medicine with the help of drones, many new jobs are being added to the rural economy," said the prime minister.
The prime minister's commitment to job creation can be further gauged from his interaction with government secretaries back in April of this year when he laid down a list of directives. "Employment generation should be given high priority and should be the focus of government initiative across public and private sectors," the 16-point directive mentioned.
In the banking and financial (BFSI) sector, too, core finance skills are now being married to skills in business analytics, en­terprise data management, and AI/machine learning, among others. "Technology is becoming the face of organisations across the BFSI sector," says Ashish Kumar, head-Talent Acquisition at insurance broker Jardine Lloyd Thompson India. Kumar ensures that he hires only those with a "working knowledge" of what his company does. His organisation has a tie-up with Imarticus Learning, which makes bespoke training models de­pending on their clients' needs. People sign up with Imarticus to train on such models which are customised for companies. And when students eventually join such companies, they are expected to hit the ground running. At Jardine Lloyd Thomp­son India, Kumar says his headcount has surged by more than 100 per cent. Also, earlier, insurance carriers used to handle huge risk buckets all by themselves. But now, the risk is dis­tributed among many more players (reinsurance), creating more value-added jobs.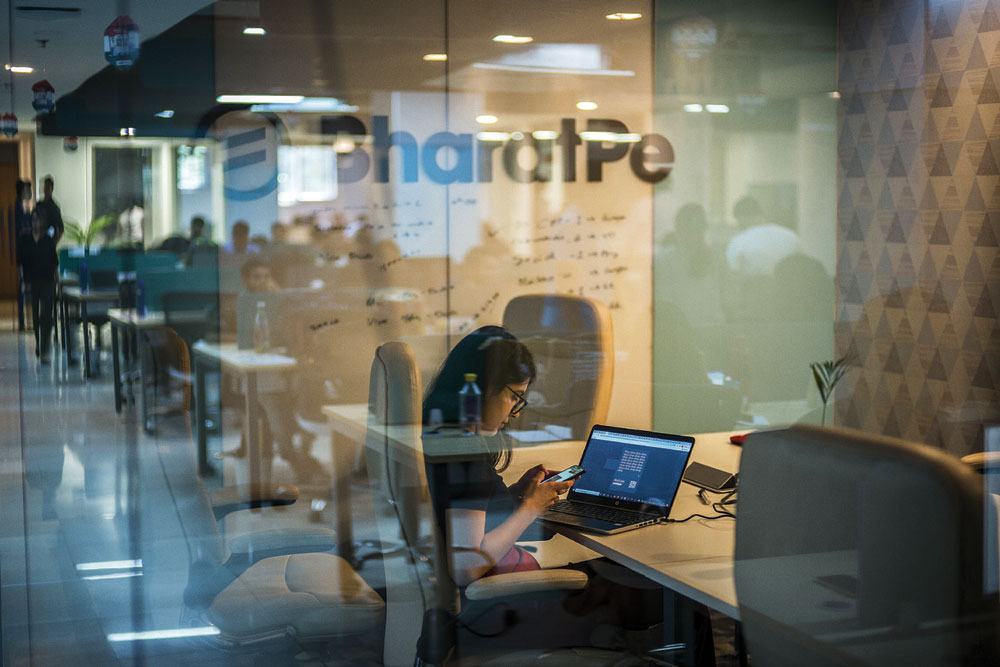 The availability of jobs is not lim­ited to metros alone and companies are now exploring Tier II cities as well, a trend accentuated by remote working following the pandemic. It has led to businesses landing up in cit­ies like Jaipur, Indore, Nasik, Nagpur, among others. Apart from people who moved from the metros to such cities during the pandemic, the thrust on Tier II is also broadening the job market. "About 60 per cent of the talent are immigrants and come from smaller towns to the metros," says Kumar. In order to expand, Teleperformance is now eyeing Tier II cities for offices and is also keen on exploring Tier III towns for remote workers. Low-code maker OutSystems operates out of Bengaluru but has also set up shop in Indore where a job-ready talent pool is now available.
IN THE GIG ECOSYSTEM, too, there is significant move­ment. Venkat Krishnamurthy, senior vice president at Awign, the largest enterprise-focused gig platform in the country, says that on a registered base of about 15 lakh gig partners, he sees a month-on-month growth of 30 per cent. Of that number, almost 50,000-60,000 people are monthly active users, he says. These users display low to high skills—from mer­chandise auditors for retailers to, say, Java developers at large IT companies. "The gig contract ranges anywhere between short term to long term, and short term can be anywhere from a day up to a month, and the long term can extend by even more than a year," points out Krishnamurthy.
Though gig workers, or freelancers, are not full-time employ­ees and are hired by organisations on a project basis without the perks that regular employees enjoy, they are in high demand.
With rapid automation and digitalisation, the shelf-life of most skills today has halved. This is where companies are explor­ing alternative models of work, including the deployment of freelancers. "High-quality talent is flowing into the professional gig economy," says Chandrika Pasricha, CEO of Delhi-based gig worker supplier Flexing It, adding, "There has been nearly a 40 per cent-plus increase in the number of new projects over the last two years."
Hiring from the informal sector has also received a shot in the arm. Job portal for blue-collared workers Apna.co has seen 13 per cent more small and medium-sized businesses leveraging the platform to hire their workforce in the first quarter of this financial year than during the same period the previous year. The MSME (micro, small and medium enterprises) sector con­tributed as much as 70 per cent of all hyperlocal jobs, according to Apna.co.
Alongside, formalisation is underway, with the unorganised sector giving way to the organised. A report by the State Bank of India last year estimated that India's informal economy had actu­ally shrunk to 15-20 per cent of GDP in 2020-21 from 52 per cent in 2017-18. If true, it spells a foundational shift in the economy.
Take the case of food aggregator Swiggy which employs about three lakh delivery partners countrywide. It has now launched an accelerator programme that allows its delivery people to tran­sition into full-time, managerial-level jobs with a fixed salary and additional benefits.
Formalisation will enable the unorganised-sector worker to reap the benefits of social security and rights on a par with the for­mal workforce. One day, not too far into the future, food delivery partner Shivanandan Kumar may opt for a full-time position as well—when he sees the perks and quirks of the upwardly mobile are well within reach.