"Aaj mujhe jeene ki tamanna hai, aaj phir marne ka irada hai". As Waheeda Rehman sang that song on the cart taking her character, Rosie, away with Dev Anand's Raju in Guide (1965), she could have been Everywoman. Not only was she running away from an abusive husband, but she was also running to­wards her art, her dance, her cultural in­heritance, which gave her identity and sustenance. It was a radical idea for the 1960s where young Indians were learn­ing to negotiate modernity. Shammi Kapoor was yodelling his way through the country's mountain slopes, young women like Asha Parekh, Sharmila Tagore, and Sadhana were learning to loiter in public spaces, going on picnics, water skiing, driving, cycling, walking through parks with their beloveds.
Lata Mangeshkar's voice provided the sense and sensibil­ity in this golden age of Indian cinema and indeed to India itself as it built its economic and social infrastructure.
Lata had a song for every emotion, whether it was Mad­hubala haunting Ashok Kumar in Mahal (1949) with her breakout hit, 'Aayega Aanewala', or Asha Parekh serenading a young Rajesh Khanna with 'Aaja Piya Tohe Pyaar Doon' in Baharon ke Sapne (1967), or Meena Kumari as she sang 'Chalte Chalte' in Pakeezah (1972). Lata was with us when Parveen Babi caressed Hema Malini with a feather in 'Dil e Naadan' in Razia Sultan (1983); with Rekha as she looked lovingly at Vinod Mehra in Ghar (1978) singing "Aaj kal paon zameen par nahin padte mere", and Madhuri Dixit as she glanced playfully at Salman Khan in 'Didi Tera Devar Deewana' in Hum Aapke Hain Koun..! (1994).
She channelled our desires, our loss, our loves, our lives.
Rahen na Rahen Hum, Mehka Karange
Ban ke kali, ban ke saba, bage wafaa mein
(Whether or not I am here, this fragrance will remain/ As if a flower, as if a breeze in our devoted garden).
The song, written by Majrooh Sultanpuri in Mamta (1966) could well be Lata's epitaph. The little girl with two long plaits, who started singing in the year India's freedom fighters asked the British to quit the country, had sung her heart out, lived with courage, and faced adversity fearlessly. She taught us to do the same, through our laughter and our tears, our joys and our sorrows, our highs and our lows. Valo­rised as the voice of India, immortalised for bringing tears to Prime Minister Jawaharlal Nehru's eyes with her rendi­tion of Kavi Pradeep's 'Aye Mere Watan ke Logon' in 1963, and worshipped as the bearer of Goddess Saraswati's divinity, she was a woman who became a legend.
But she was a woman, not a girl frozen in time. A woman who had seen struggle and strife, suffering and solitude. Hav­ing never attended formal school, forced to earn a living through her singing at the age of 13 when her father, singer and theatre company founder Deenanath Mangeshkar died, it is tempting to regard her as the pure, virginal voice, forever trapping Indian women in the Sati-Savitri mode, with her younger sister Asha Bhosle cast as the swinging bohemian, Westernised woman, whose voice echoed clinking glasses, slinky dresses, and unending nights. It was a binary in our minds that was underlined when Sai Paranjpye directed Saaz (1997), which was seemingly inspired by the rivalry between Lata and Asha, no matter how much she denied it. It was a film that didn't spare any of the ugliness in the sis­ters' lives, whether it was Lata's burning ambition or Asha's harrowing first marriage.
The heroine-vamp dichotomy was much discussed in academic circles as well. In a series of exchanges in the pages of the Economic and Political Weekly in 2004-05, Sanjay Srivastava wrote about Lata's role in reinforcing the notion of an ideal Indian femininity. Her voice and singing style, Srivastava argued, became the performative epitome of this femininity. In a response to this essay, Ashwini Deshpande flagged the range of characters she voiced, arguing that it was incorrect to say Lata represented only one kind of Indian woman, flattening their heterogeneity.
Srivastava argued that like the Bhakti poetess Meerabai, Lata too had forsaken her sexuality and domesticity for devo­tion to a greater cause—the endowment of national pleasure through a redefinition of modern Indian feminine identity. In the process, he said, she became iconicised as the virgin mother (sister?) of the nation, as Didi, or Tai. Lata's voice, he argued, became the site for the unfolding of the project of purifying post-Independence culture of its Muslim asso­ciation: creating a new public culture where the adolescent girl's voice-persona appeared to provide the opportunity of expressing both an appropriately modern femininity and a suitably Hinduized nationality.
He also admits that the project remained unfinished, with film titles and song lyrics continuing to borrow heavily from Persian and Urdu, and with many of the most promi­nent lyricists and actors being Muslim. In fact, in several films Lata was also the playback singer for Muslim on-screen characters, with the result that when she lent her voice to an on-screen tawaif, the tawaif sang with all the 'sweetness' of a girl-child—it was a distinct change from the vocal heavi­ness of her predecessors in the industry, Shamshad Begum and Noor Jehan.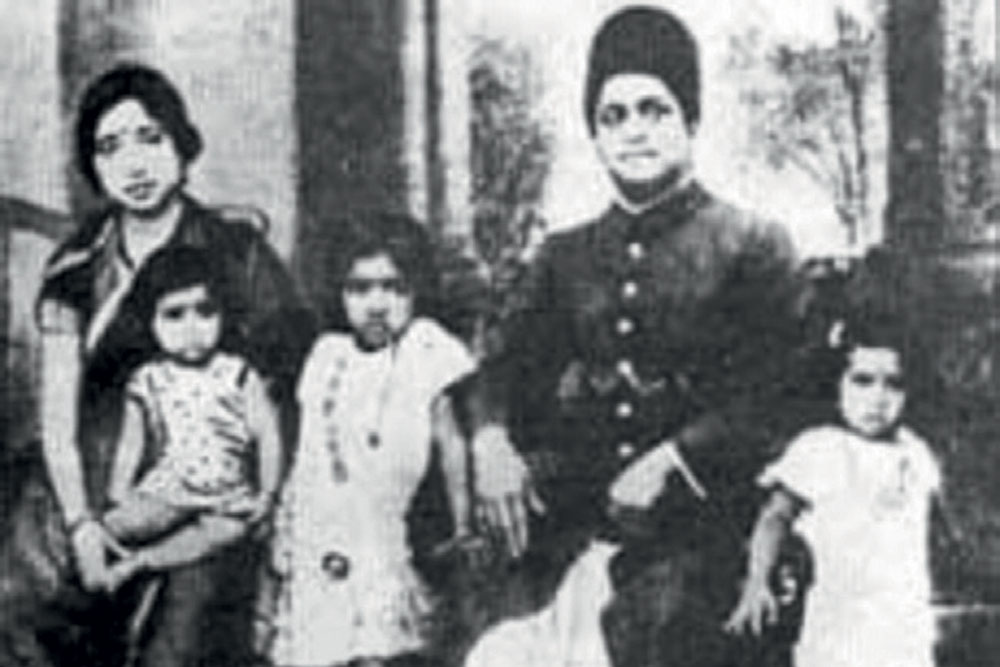 It is said that Lata was so upset by a stray comment from Dilip Kumar that her Urdu had the smell of daal-baat in it that she took lessons to improve it. She was a proud woman who stood up for herself, whether it was to demand credit for playback singers or royalty for their songs. Her feuds were leg­endary—she didn't speak to SD Burman for five years because of what she thought he had said about her; she didn't sing with Mohammed Rafi between 1963 and 1967 because they differed on the issue of royalties; and she never worked with OP Nayyar because of what she believed he felt about her.
She was a woman who raised four siblings and took re­sponsibility for all, while keeping her mother, Mai, as the head of the family. If she had any regrets about not marrying, she never uttered them. Even when Nasreen Munni Kabir asked her about it in Lata Mangeshkar…in her own voice (2009), all she said was that she never felt lonely. "Remember I have always lived with my family. I grew up in my family…" There were rumours of relationships, most famously with the cricket-loving former princeling Raj Singh Dungarpur, but these were never publicly articulated. Yet, such is the power of urban legends that everyone seemed to know of it. As icons like Lata pass on, a kinder, gentler era in the film industry is also ending. It was a time of primitive technology but a lot of humanity. "We were like one family, brothers and sisters," Lata told Kabir in her book. Sometimes they would record for full days, breaking only the next morning in dusty studios without fans. She would often go without food or water the whole day. "The only thought that preoc­cupied me was how to look after my family. Somehow," she said to Kabir.
Lata wasn't just a singer. She was a voice artist, enact­ing the emotions that gave actresses onscreen so much life and light. Words were the most important aspect of a song for her. Can anyone imagine any other voice singing 'Pyar Kiya Toh Darna Kya' in Mughal-e-Azam (1960), 'Thare Rahiyo' for Meena Kumari in Pakeezah (1972), or 'Yeh Kahaan Aa Gaye Hum' for Rekha in Silsila (1981)? She was part of an extraordinary efflorescence in Indian mu­sic, collaborating with great directors like Raj Kapoor and Yash Chopra, musicians such as Shankar-Jaikishan and Naushad, and fellow singers Mukesh (with whom she shared a love of KL Saigal), Mohammed Rafi (whom she thought a spiritual man) and Kishore Kumar, who often reduced her to tears of laughter with his antics. She lived a full life—she loved to cook, adored photography, even had a passion for the slot machines of Las Vegas.
A Padma Bhushan in 1969, Dadasaheb Phalke in 1989, Padma Vibhushan in 1999 and Bharat Ratna in 2001, if the weight of the world's expectations of rectitude from her was too much, she never let anyone feel it. It meant she had to be very careful in her public persona, whether it was the songs she sang (there was an uproar when she sang the light heart­ed 'O Gore Gore Banke Chhore' for Samadhi in 1950) or any jokes that were made of her (anyone remember the public takedown of All India Bakchod when they made fun of her in 2016?). Being a beloved public figure in India isn't easy. If there is love, honour and prestige, there is also the expecta­tion of plastic perfection.
Deshpande calls Lata our very own Koh-i-Noor, the Indian malika-e-tarannum (queen of melody), who will always be one of the brightest jewels in the crown that adorns India's rich and varied cultural landscape. She has lent her voice to gen­erations of actors over a brilliant and magnificent career span­ning over six decades. "Her repertoire spans virtually every genre of Indian music, every major Indian language and all possible human emotions. During her active years, she stood tall like a colossus in a male-dominated world. No amount of hyperbolic adjectives could adequately capture her musical virtuosity and genius," she says.
Indeed, the statistics are mind­boggling. She recorded music in over 30 languages, sang over 5,000 songs in over a thousand Bol­lywood and regional language films, while in 1951 she sang 225 songs. In the 1990s, Lata sang for Kajol. She had also sung for Kajol's mother Tanuja, aunt Nutan and grandmother Shobhana Samarth: three generations of actors.
AR Rahman, who collabo­rated with her, put it best when he described her as being part of India's consciousness. She was the song on the radio, on the boom box and on the phone. She transcended eras, taking Indian film music to the Royal Albert Hall for the first time in 1974. She was the song the lyrics of which young women wrote in private notebooks. She was the song young men hummed when alone in solitary nights. And she was also the song families danced to at weddings.
As scholar Pavitra Sundar has written, she continued to be ideal and the standard against which all singers are judged. In India, film music is not something we merely lis­ten to. We sing with it, cry with it, love to it, laugh with it. It engages our emotions and demands our attention.
"Naam gum jeyaga, chehra yeh badal jayega, meri awaaz hi pehchan hai" (You may forget my name and my face, but my voice will remain)—Gulzar's words for Hema Malini in Kinara (1977) ring so true. Or, even "Tu jahan jahan chelega, mera saaya saath hoga"—Raja Mehdi Ali Khan's lyrics for Sadhana in Mera Saaya (1966). Lata's legacy will live forever.
PRASOON JOSHI poet, chairman CBFC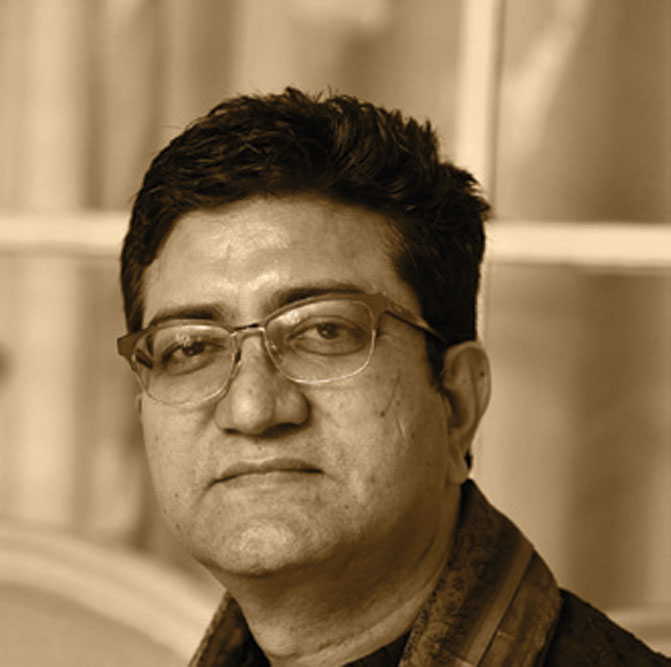 Lata Mangeshkar subconsciously became the reference point for Indian musicians and music lovers.
I remember growing up to her being a metaphor, with phrases like "yeh toe apne aap ko Lata Mangeshkar se kam nahi samajhti" or "Aapki beti bada achcha gati hai, ditto Lata Mangeshkar".
So, for me, meeting her and working with her, watching her record my poetry was more fantastical than real. I would feel like a third person, a subjective camera lens which is witnessing the recording.
But, on the other hand, she was as real as it gets, always working hard in trying to understand the melody and poetry. She would really try to understand the meaning and thought behind my writing.
I remember how she loved the thought behind my song 'Lukka Chuppi' (for Rang De Basanti, 2006), especially the image of a mother looking intensely for her son who has hidden forever and cannot come out from the eternal hideout of life and death.
Lataji has surpassed the boundaries of mortality. Her voice will tiptoe into our subconscious at many a moment of sorrow and joy.
NASREEN MUNNI KABIR producer, director and author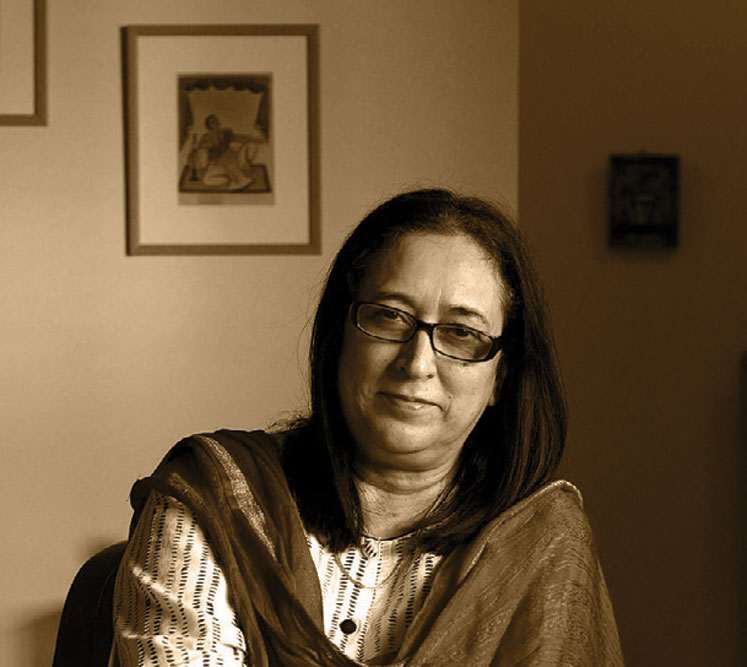 The book, Lata Mangeshkar…in her own voice, came from a documentary series I directed and produced for Channel 4 TV in 1990, thanks to the encouraging Sanjeev Kohli, who introduced me to Lataji in London. In the early 2000s, we realised that there was so much more to be said about her life and work which had not been included in the documentary, because of the need to stay within a certain duration.
Following our discussions, Lataji agreed that we could do a book, the core material of which would be transcribed from the documentary, with additional portions added anew. As I was in London at the time, I would call her every week or sometimes fortnightly and ask her questions, immediately typing down the answers as she spoke on the phone. The additional sections soon outweighed the original interview, as her work represented a huge slice of film music. If you interviewed an actor or director, they would speak of their work and contribution, whereas Lataji had worked with practically all the directors, composers, lyricists, actresses and musicians in the industry—and had an insider's view of the pulse of Hindi cinema from the mid-1940s onwards.
I have rarely come across someone as bright as she was. She could apply her intelli­gence to almost anything. We all know she had an unmatched singing talent and will live forever in her songs, but behind all that, she was an unusually modest person—and never in the hours that we talked did I hear any boasting or bragging. Her formidable memory was coupled by a clarity of vision. That clarity was both in her singing and in her character. In all her recordings, you can hear different elements of that personality. When I interviewed Gulzar Saab in 1990, he said you can even tell when Lataji smiled while singing a song and how broad that smile was.
She was a private, but an open and approachable person. Many people have experienced feeling special in her eyes because she made you feel valued. We shall forever miss her grace and elegance of being.
A TRYST WITH LATA
By Lhendup G Bhutia
'SINGING TO LATAJI OVER THE PHONE WAS NERVE-WRACKING'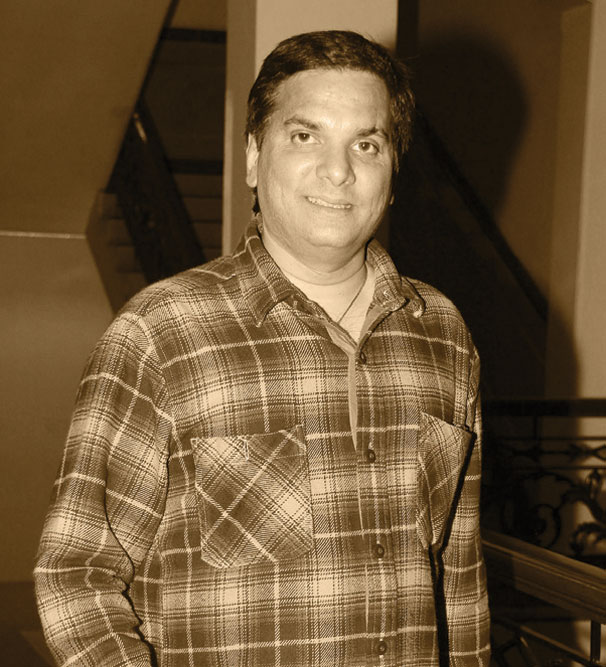 When a young Lalit Pandit of the music duo Jatin-Lalit arrived at Yash Chopra's house for the final session of what would turn out to be the chartbusting songs of Dilwale Dulhania Le Jayenge (1995), he was hardly prepared for what would transpire next. Such final sessions were something of a fixture for Chopra's movies, where the songs' final rehearsals would take place, their order explained, etcetera. For the Pandits, still relatively new to the industry, getting to work with Yash Raj Films was a big break. "After listening to Mere Khwabon Mein, Yashji picked up the phone and called Lataji to tell her how good the song was. And then Yashji handed me the phone and said she wants to hear it," Lalit recalls. The Pandit family had known Mangeshkar for decades. Lalit and his siblings had sung along with Mangeshkar for the chorus meant for kids, with Mangeshkar placing a table for Lalit to stand on to reach the mike. But this was different. "I was so worried. How would the song sound over the phone? But she realised I was nervous and calmed me. Then with musicians playing rhythm from behind, I did the song," he says, recall­ing how she congratulated him for the song's freshness. Mangeshkar would go on to sing many more songs composed by the duo.
A PRODUCER ONCE WORRIED SHE WOULD COST HIM FOR OVERTIME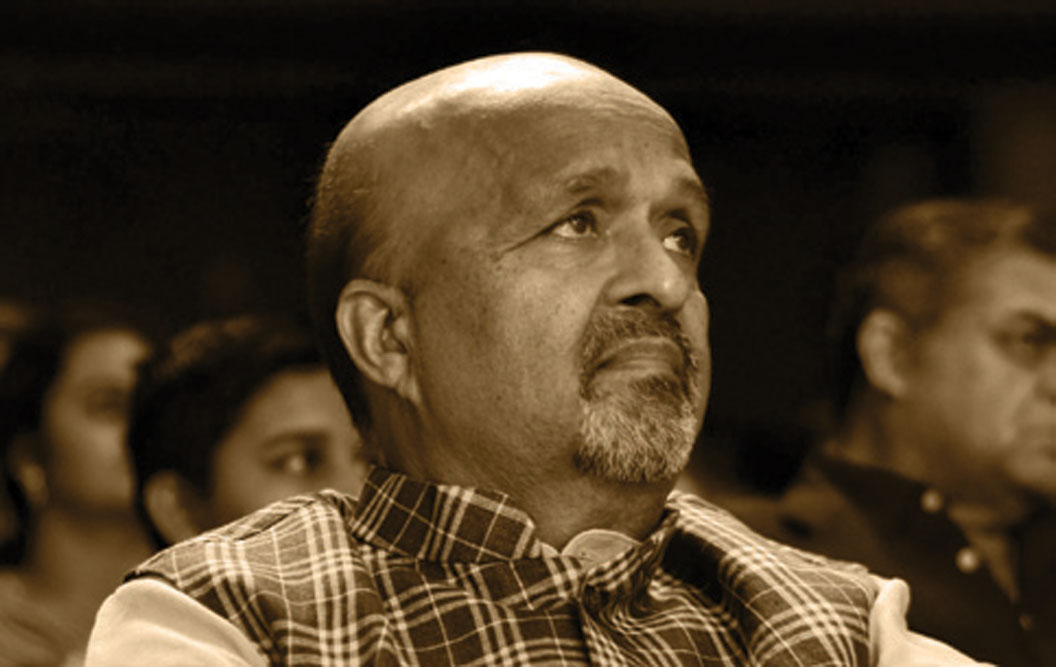 By the time Lata Mangeshkar sang the title track for the 2001 film Kabhi Khushi Kabhie Gham, she had considerably reduced her work in films. For the Bollywood lyricist Sameer Anjaan who wrote the lyrics for that film's songs (and many others that Mangeshkar sang), that title song has a deep resonance. "She was singing very few [film] songs then. And Yash Joharji had requested her. Also, it turned out to be the last song of mine she sang," he says. But while he cherishes that memory, the one that has the most pull is the one where she agreed to sing for one of his earliest songs. "It was in the early 1980s. I had just moved to Mumbai. And Lataji had agreed to sing just the second song of my career," he says, referring to the song 'Raja Tere Raste Se Hatt Jaungi' from Ab Ayega Mazaa (1984). Everyone on the set, from the director to the producers, was a relative newcomer and awed by Mangeshkar's presence. "But she was so nice and kept chatting with us. The producer was worried because she just wouldn't go to the mike. He thought he would have to pay more for going beyond the booked time at the studio. But with just 15 minutes left, she walked up to the mike and finished the song in one flawless take."
WHEN LATA SCOLDED A YOUNG KAVITA KRISHNAMURTHY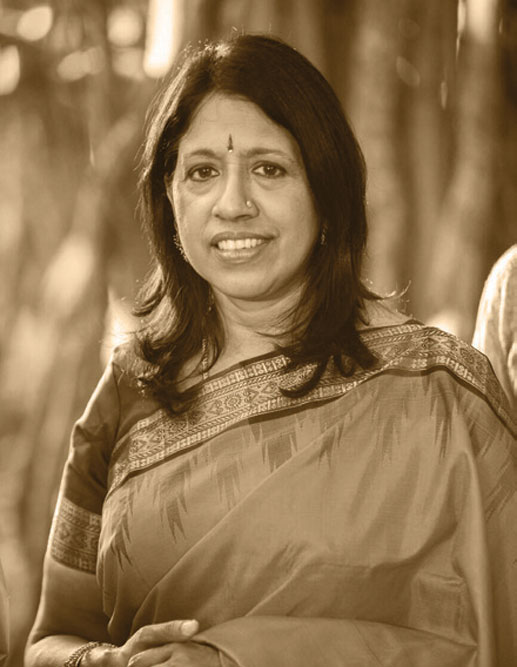 As a young aspiring singer, Kavita Krishnamurthy would rush to the radio any time a song by Lata Mangeshkar appeared, writing down its lyrics so she could attempt it later. She would miss many bits, and would have to wait for the song to play later. "I had my own guru. But to me, she was my other guru," she says. Later, when Krishnamurthy started singing profes­sionally, she would get to sing "demo songs" for Mangeshkar in films, where Krishnamurthy's recordings of the songs would be used during shoots for actors to enact scenes, but the final composition would be sung by Mangeshkar. Krishnamurthy would eventually get a break in the film music industry this way. "It was such a huge honour to be able to do this," she says. She would go on to know Mangeshkar intimately, and looked upon her as a model for not just the way an artist should be dedicated to her craft but also the dignified way she carried herself. Her most cherished moment, however, remains the time she first sang with Mangeshkar. "I was about 16 and had to sing four lines for a Bengali song. The doors of the studio opened and in walked Lataji. I had no idea she was going to be singing the song. And I would keep forgetting my lines. I even got a bit of scolding then," she says.

Kaveree Bamzai is an author and a contributing writer with Open