"We've got Chhetri, Sunil Chhetri…
I just don't think you understand"
YOU WOULDN'T. Unless you live for that sliver of a hope—but hope nevertheless— that Indian football offers, you wouldn't understand the song that fans sing for the national team's captain. Unless you've seen him play with heart and sweat, delivering time and again when no one else does, you wouldn't. Unless you are part of the minority collective that cares about this country's football as much as the fairweathers care about the world game, you wouldn't. Unless you've seen Sunil Chhetri walk towards a stand after a match, receiving adulation with hands folded in gratitude, you wouldn't.
Chhetri: master of the often broken, sometimes spectacular and always promising theatre that is Indian football. He is now a household name. Yet, not everyone who has heard of him is fully aware of what he has, during the course of his career, achieved for Indian football. But those of us who do, do. That chant for Chhetri plays on that knowledge, that heartstring more than anything else—some thousands telling the rest of cricket-mad India, emblematic of those who haven't been part of Chhetri's journey: I just don't think you understand.
We, us in the know, have witnessed a remarkable career. We have lived the sport through Chhetri and his tireless legs and quiet mind; his zig-zagging runs and neat finishes; his days of despair and hours of determination. Just last week, in the AFC Asian Cup (this continent's version of the Euro, or Copa America), Chhetri scored two goals against Thailand in India's opening group game. The 4-1 win was India's first win in 55 years in the competition, in only their fourth ever participation: 1964, 1984, 2011 and 2019. Chhetri has played both of India's appearances in this century, and has now scored in both. In 2011 in Qatar, he was still rising through the ranks (quite rapidly) and still in the process of becoming India's next Bhaichung Bhutia. Eight years pass rather quickly. When he scored his goal against Thailand in this edition, his tally for India went up to 67 goals in 107 appearances, two more than Lionel Messi's for Argentina and second only to Cristiano Ronaldo's 85 for Portugal among active players.
Ronaldo, Chhetri, Messi. Decent company that.
It hasn't been an easy journey. But Chhetri, emerging from a football family (both his mother and his aunt represented Nepal, while his father played on the domestic circuit), had the right encouragement and upbringing to become the crafty forward he has become today. To understand the man behind the sportstar, one must first have an understanding of his grounded inner circle of family and friends. And Bandana Chhetri, Sunil's younger sister, who has influenced his life as much as anyone, is a good place to begin. "He was so good that his seniors in school would offer Sunil Rs 2 to play on their team," says Bandana. "He would then take me for ice-cream with that money. Even when he got his first cheque as a professional, he bought me life insurance with it."
Sonu Lamba, a friend and confidant of the Chhetris, has another tale to tell. "When I was in Class VII, I was told I had been left out of the school football team because another kid was being picked ahead of me. To get my place back, I was ready to rough up this kid—you see, I was quite a rowdy in school. But I was also curious to see who was replacing me and when I saw him he was magical. Just magical," says Lamba. "That was the first time I saw Sunil play. And I have been a fan since."
Not just his fan, Lamba also doubles up as his agent, who has been key in taking Chhetri from an annual contract of Rs 2.5 lakh a year to the multi-crore deal of today that he, and Indian footballers, could only have dreamed of in the past.
"He always could dribble past entire defences and score goals. He is simply incredible on the ball," says Lamba. "I firmly believe that if he had not grown up in the old ways of football in India, which was functional and direct, and was a beginner today, a time when the pass-move-and- press style is encouraged, Sunil could have been a much better player than he already is today." That dribbling ability was noticed at a young age by Delhi's City Football Club, not long after his family moved to the capital from Secunderabad. And with City FC, the teenager participated in his first big tournament, the Durand Cup of 2001-02. First chances aren't always taken, but Chhetri grabbed his with both feet and when he was named one of the five best players in the tournament, the watching Mohun Bagan officials had seen enough to take word back to Kolkata.
Among active players, Sunil Chhetri's goals tally for India at 67 is two more than Messi's for Argentina and second only to Ronaldo's 85 for Portugal
Bagan is one of the oldest football clubs in the world and one of the most prestigious in Asia. So when he was invited by the club to show his skills, Chhetri didn't quite know how to react. "Sunil was under the impression that we was being tried out for Bagan's academy. But all the other players in the drills with him were first- team players. So he thought, 'Maybe the other academy boys were on an off-day'," says Lamba. "Only after the session ended, when Bagan offered him a contract, did he realise what he had achieved." But that's Chhetri for you—forever humble, always grounded. This quality would go on to define his career.
It's never easy playing for Bagan. Not now, and surely not in the early 2000s, a time when domestic titles in this country were won either by them or their arch-rivals, East Bengal. In the three years Chhetri was the Kolkata giants, the club finished seventh, ninth and eighth while East Bengal simultaneously won two titles. These were transitioning times for both Chhetri, who scored 18 goals during these three years, and Bagan. But football supporters in Kolkata are known to be both committed and supremely demanding. And when they, the fans, made their impatience heard, Chhetri didn't have a choice but to try his luck elsewhere. Luckily, at the same time, the Punjab-based football club JCT was spending big money for talents just like him.
In the mid-2000s, JCT had begun acquiring emerging players from all over the country in a bid to win the league. Chhetri started off slow for his new club, but he came alive in his second year—scoring 11 goals as JCT finished the season on second place. The icing on the cake, as far as Chhetri was concerned, was scoring two goals against former club Bagan. In the following year, JCT finished third in the league, and Chhetri was one of the reasons why. But while his club career was slowly but surely hitting its stride, his international career, for India, had already taken off.
AFTER HAVING CUT his teeth in the India Under-20 and Under- 23 sides, Chhetri's maiden appearance for the Indian team came in a friendly against Pakistan, in Pakistan (Ayub Stadium, Quetta). He was still only 20 years of age, and for everyone in the Indian team, let alone a debutant, the match would be a trial of fire. When the match ended, Chhetri was the only Indian on the scoresheet, resulting in a 1-1 draw.
Chhetri was soon a regular in the national team, and in a short period of time, all eyes were on him. That, however, did not go down too well with some members of the team. Renedy Singh, a midfielder from that team and a close friend of Chhetri, remembers those days. "When Sunil was starting out, the feeling was that he had not earned the adulation yet. But he took it in the right spirit, and managed to play without feeling the pressure," says Renedy. "It is always difficult for a newcomer. The next Indian star to follow in Sunil's footsteps will also find it difficult initially."
But it was important that Chhetri proved his worth and for that, he had to change his style of play—less style, more substance. And it was Bob Houghton, the former India coach, who put Chhetri's flair on the path of effectiveness by repeatedly asking him one simply question time and again. "Did your hundred flicks and stepovers change the scoreline?"
It worked, for by 2008, Chhetri was a different player; a team player. And he soon brought in his career's most storied hour at the AFC Challenge Cup, a tournament held for developing and emerging nations, whose winners would directly qualify for the upcoming Asian Cup. India topped their group without a loss—wins over Turkmenistan and Afghanistan, and a draw against Tajikistan. Chhetri, then 24, was now synonymous with the Indian team the way Bhutia was, and the two of them led India all the way to the trophy in New Delhi.
Against Myanmar in the semifinal, Chhetri's lone goal set up a final clash against Tajikistan at Ambedkar Stadium, where he scored three more goals to set the Delhi night on fire. In doing so, Chhetri had become the first Indian player to score a hattrick in the final of an international event. One of the goals he scored was a drive from outside the box with his weaker left foot, a rarity given most of his goals are through nuanced finishes. But unlike most strikers, Chhetri's game is not defined by goals; when he gets going, his teammates focus on his movement, for his genius lies in anticipating runs and linkups, darting into spaces which other players fail to see, into tiny pockets of opportunity from where he can be lethal. India's opponents know that he's the man to stop, but his intelligence always makes him ever so difficult to contain.
That night in Delhi, against Tajikistan, Bhutia too joined the scoresheet following Chhetri's hattrick, slotting in the fourth and final Indian goal to kill off the contest. And the fans saw the moment for what it was—a symbolic passing of the baton from one star to the other.
BOTH CHHETRI AND Indian football have grown together and have come a long way since that night in Delhi. The country boasts of professionally run leagues, the ISL and the I-League, peppered with a slew of retired European stars. And in Chhetri, India has a global face who has collected over a hundred caps for India. But it was in that tournament where his appearances went past the three-figure mark, at the Intercontinental Cup in Mumbai last year, Chhetri made the world notice Indian football. Not so much with his goals in the tournament, which he scored plenty of, but with his words.
During his 99th appearance for the country, Chhetri had scored another hattrick in India's 5-0 win over Chinese Taipei. But only 2,569 tickets were sold at the Mumbai Football Arena. This infuriated Chhetri, who took to Twitter to make an impassioned plea to the sports fan in India. ''To all of you, who have lost hope or don't have any hope in Indian football, we request you to come and watch us in the stadium," Chhetri said into a camera. "Come and support us, encourage us, watch us, abuse us, criticise us. Football in India needs you… It's not fun to criticise and abuse on internet. Come to the stadium, scream at us, shout at us."
For the next game, against Kenya, Chhetri's 100th match, the stadium had sold out. And the plea had gone viral, retweeted by everyone from India's cricket captain, Virat Kohli, to former Olympian and current Minister of State for Youth Affairs and Sports, Rajyavardhan Rathore. Its ripple effect was also on the viewership numbers for the ongoing AFC Asian Cup in the UAE. That, perhaps, is also the power of Chhetri.
As a professional, his career has been riddled with as many troughs as there have been crests. The London-based football club, Queens Park Rangers, offered Chhetri a three-year deal to play in England, only for his work-permit to be denied due to India not being in the top 70 of FIFA's world rankings (a prerequisite for European clubs to sign non-EU players). Successful contracts did come through from US' Kansas City Wizards and later, Portugal's Sporting Lisbon's B-team. But Chhetri had no playing time with the former and appeared on just three occasions with the later, putting an end to his dreams of finding a foothold in the West.
There were always going to be takers for Chhetri in India, and in Bengaluru FC he found the perfect match. "I called Sunil and asked him if he was interested in joining this pipeline club that didn't even have a name at that point," says Mandar Tamhane, the current chief technical officer at BFC. "I still managed to convince him, and his clearances came through a night before our launch day."
It was in this start-up that India's finest footballer cemented his club legacy, with two I-League titles, two Federation Cups, one Super Cup and an incredible journey to the final of the AFC Cup (Asia's equivalent of the Europa League)—the first ever appearance at this stage by an Indian club. For BFC, Chhetri has scored 76 goals already, 61 of them in winning causes.
His run at this Asian Cup may be over—after India's injury-time loss to Bahrain in the final group match—but Chhetri's promise of taking Indian football ahead is by no means done. Given how fit he is, a 38-year-old Chhetri could well be leading India's charge at the next edition in 2023. But in the interim, for club and country, there'll be more goals, more wins, more failures and more reasons for India, as a nation, to truly embrace the game. And if that doesn't happen, then those of us who care can always sing, I just don't think you understand.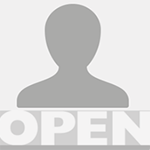 Pulasta Dhar is a football writer and television commentator