Prime Minister Narendra Modi is a tireless campaigner with a mission: to strike a chord with the masses in as many ways as possible. As the leader of the Bharatiya Janata Party (BJP)-led federal coalition, he is prepared to go the whole hog to endear himself to men and women across the country. His use of the shock-and-awe strategy has won him elections, but more needs to be done to consolidate power, and he knows how: through governance and myriad Central schemes that can bridge the last-mile connectivity between winning and losing. Like a consummate politician, he is investing for the long haul and has his ear to the ground. Modi, as evident from his actions over the past five years as Prime Minister, has consistently sharpened his tactics to influence public opinion in his favour through Government programmes that are broadly targeted at a wide spectrum of Indians: from farmers to small entrepreneurs and big businesses to technologists. Modi, of course, needs his own set of mandarins to fight his battle to the finish. Like last time, he has surrounded himself now too with select bureaucrats, most of them experts in their domains who also have faith in his vision for the country of 1.3 billion people. Modi has acted on his own terms, and has picked up people he is familiar with besides those who are best suited to steer various programmes of the Government.
His choices are swayed partly by what his party claims to be the success of his earlier schemes in attracting votes. Which explains why he has drafted people in the Government who can be called specialists, those often sidelined in favour of street-smart ones in the Indian scheme of things. Yet, Modi has also retained people who are, among them, symbols of growing muscular nationalism or representatives of his style of governance, which is typically marked by micromanagement as well as cohesion. Robert Greene, author of 48 Laws of Power, has a stunning proposition that will continue to inspire amateur politicians: 'Use the wisdom, knowledge, and legwork of other people to further your own cause.' This quotation certainly sounds like a mantra that many of our professional politicians knew long ago. The bureaucrats we feature in this issue confirm just that.
Please read on.
Fighting Spirit: Ajit Doval, National Security Adviser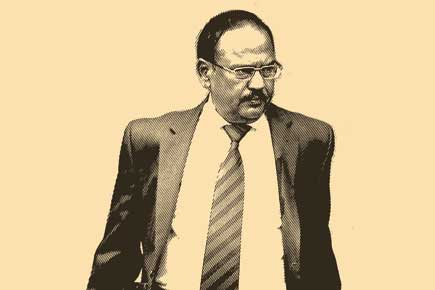 DOVAL'S STORIED past as a spy master is as exciting as the endless tales of his skills as a troubleshooter and a doer as national security adviser (NSA). Thanks to his heroic exploits abroad, including in Pakistan and in militancy-ravaged Punjab of the 1980s and 1990s as a sleuth, and diplomatic blitzkriegs as NSA, some enthusiasts tend to describe him as a mix of Henry Kissinger and James Bond. For an NSA with immense operational experience, this former IPS officer from the Kerala cadre has led from the front, be it in resolving the Doklam standoff or in co-steering the Balakot strikes. He is loved by many, hated by many others, but no NSA before him has ever become a symbol of India's hawkish military position, and therefore acquired a larger-than-life persona. His viewfinder is vast and those who deal with him say that he is open to out-of-the-box solutions. "He may be conservative in his thinking, but he is certainly open to experimentation," says a colleague of Doval. A former IB chief, Doval has a defining role in drafting the country's security strategy. All major decisions here come from Doval's office, as he is seen best suited for the job. He was India's first police officer to receive the Kirti Chakra, one of the top gallantry awards meant for military officials, for his participation in anti-insurgency operations in Mizoram, Punjab and Kashmir. Since taking over as NSA in 2014, he has won plaudits and also faced criticism. He is credited with an "offensive approach" to crush militancy, especially in Jammu and Kashmir, but blamed for sidestepping political options. He is feared and hated by rivals and also closely identified with India's muscular foreign policy. He heads the National Security Council Secretariat and the Strategic Policy Group (SPG), which is mandated to draft long-term security strategies. The NITI Aayog vice-chairman, the three defence services chiefs, cabinet secretary, foreign secretary, RBI governor, home secretary and defence secretary are all part of the SPG. With him becoming more and more powerful, his responsibilities are only expected to rise. As the fifth NSA, he will soon be the longest-serving one.
Loyalty Pays: Nripendra Misra, Principal Secretary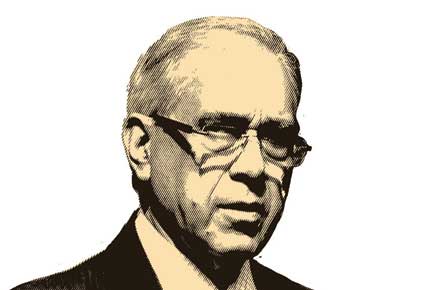 THAT THE PRIME MINISTER often relies, besides other factors, on familiarity and experience is evident from his choice to retain Misra as principal secretary though it was expected by a handful of bureaucracy watchers that he would not be part of the new PMO, thanks to his age. The BJP supremo has, of course, displayed this trait—of rewarding loyal and hard-working babus well past superannuation—even in his chief ministerial years in his home state of Gujarat. As Modi's trusted lieutenant, Misra knows only too well what his captain wants, and the 74-year-old's dexterity in handling myriad challenges that the NDA dispensation would face, including managing men and perception, makes him a valuable asset in this PMO which is a close reflection of its previous avatar, marked by utmost secrecy, discipline and quick implementation of crucial decisions. Modi hired Misra in his previous term after a formal interview. In fact, to recruit him to the post, the NDA Government had to amend the Telecom Regulatory Authority of India Act, 1997 since Misra was a chairman of the Telecom Regulatory Authority of India (TRAI) whose provisions disallowed any former chief of the organisation from holding any further government positions either at the Centre or elsewhere. Misra, a former IAS officer of the UP cadre, had earlier worked at the WTO, World Bank and Asian Development Bank, and was principal secretary to the BJP's Kalyan Singh as well as SP's Mulayam Singh Yadav, a relatively rare achievement considering that bureaucrats are often camp followers of one political party or another. Misra, who holds a master's in public administration from Harvard Kennedy School, will continue to handle project implementation in the PMO and help resolve differences between assorted departments. Reinforcing continuity in governance and style of functioning in the PMO, the new Government has given Misra Cabinet rank, placing him in the same order of precedence as NSA Doval.
Wise Counsel: Pramod Kumar Mishra, Additional Principal Secretary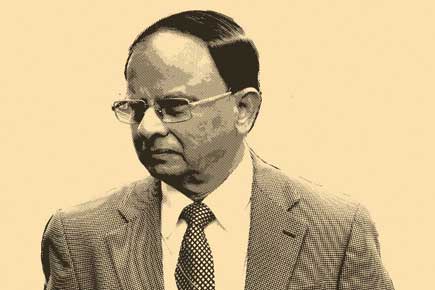 CLEARLY, CONTINUITY IN governance is a top priority for the Prime Minister. Yet another proof of that is Pramod Kumar Mishra, who, like Misra, was critical to the running of the PMO last time. He is now comfortably in the saddle, as additional principal secretary. Like Misra, Mishra too has been conferred Cabinet rank. The 1972 batch Gujarat cadre officer had worked as Modi's principal secretary in his initial years as chief minister of Gujarat. After he left the western state in 2004, Mishra continued to be close to Modi. Which explains why he was brought back to Gujarat by Modi following retirement in 2008, as the head of the Gujarat Electricity Commission because he wanted a "light job". At the PMO, Mishra, who continues to be in charge of the Appointments Committee of the Cabinet, is more powerful than one imagines him to be and this is a tough job, especially since he is the eyes and ears of Modi and plays a pivotal role in handpicking bureaucrats for key government positions. His colleagues say PK Mishra, as he is popularly known, is extremely diligent when it comes to his work and leaves no room for controversies. It is a foregone conclusion that Modi trusts Mishra's instincts and assessment in selecting officers for prime assignments. But then Mishra is one who wants to leave nothing to chance: Before each major appointment is made, he holds consultations with ministers concerned. The man who was principal secretary to Modi during the 2002 Gujarat riots is often seen as a 'safe player' who ensures that no decision taken by the PMO brings disrepute to the Prime Minister. The Odisha-born senior bureaucrat is one who lives up to the Machiavellian prescriptions about an ideal adviser, who works 'closely with [the ruler], [and] wisely'.
Work As Worship: Pradeep Kumar Sinha, Cabinet Secretary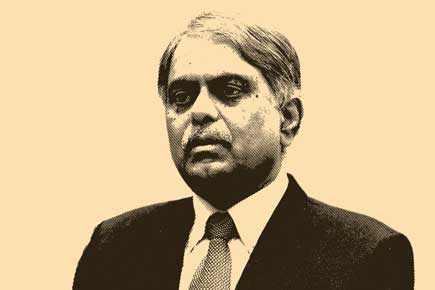 THE NEWLY FORMED GOVERNMENT did something rather unexpected to have Pradeep Kumar Sinha as part of the team, at least for a few more months after he completes his permitted term as cabinet secretary. For that purpose, it had to change rules that meant he will exceed his four-year term that ended on June 12th by three months. His predecessors didn't have any such luck and had to retire after four years in office. This 1977 batch Uttar Pradesh cadre officer, who had served as power secretary and also shipping secretary earlier, wields enormous power within the NDA Government. This St Stephen's, Delhi School of Economics alumnus is a non-controversial bureaucrat, and has an exemplary performance record to flaunt. He was at the forefront of the efforts to add power transmission capacity and cut transmission losses in a sector plagued by numerous odds. He also played a prime role in financial model innovation. He was also instrumental in several new initiatives at the Shipping Ministry. Now, he is tasked with interacting closely with secretaries from various departments who have been asked to come up with five-year goals to step up work and cut through turf battles. Sinha will also steer the ambitious Governmental plan to measure the success of each major scheme of the Modi dispensation. Groups of secretaries will be closely monitored by Sinha. The 10 groups that were reconstituted recently were first set up in 2016 under Sinha's watch to look into various sectors that include rural and agriculture, infrastructure, resources, social welfare, finance, economy, technology, governance and security, and foreign affairs. Though Home Secretary Rajiv Gauba is expected to succeed him, in his short stint this time, Sinha is expected to put in place a system that guarantees long-term gains for the Modi regime.
A Noble Mission: Parameswaran Iyer, Secretary, Drinking Water and Sanitation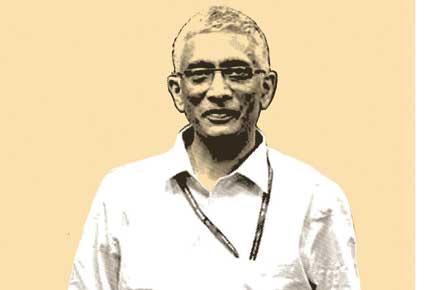 DAYS AFTER THE Council of Ministers was sworn in, a tall man, after seeing off the newly- appointed Jal Shakti Minister Gajendra Singh Shekhawat, was surrounded by journalists asking for his cell phone number. He looked visibly embarrassed repeating it. After all, his was meant to be an unsung face behind the Swachhata Mission, which aims to make rural India open defecation free (ODF) by October 2nd, Mahatma Gandhi's 150th birth anniversary. But Parameswaran Iyer could not elude the limelight for long. In April 2018, three years after he left Vietnam and returned to India to work on the sanitation programme as a Government official, Prime Minister Narendra Modi drew his audience's attention to him, while making a speech at a Swachh Bharat event in Motihari in Bihar. Iyer, who was in the hall, stood up and thanked him and the audience.
A water and sanitation expert who worked for 13 years at the World Bank, Iyer returned home when he heard Modi setting sanitation as a top priority in his first August 15th speech. As Secretary, Drinking Water and Sanitation, since 2015, he has devoted over a thousand days to the mission, ensuring that the 2019 target set by Modi was on track. "Rural sanitation coverage has crossed 99 per cent. The mission is in the final stage of completion," he says. Sanitation coverage, an indicator of an individual's access to toilets in rural India, was 39 per cent in 2014. Thirty states and Union Territories have now declared themselves free from open defecation.
Iyer knows the bigger challenge is in the mission's sustainability. "The next step is to continue efforts to sustain ODF outcomes and move ahead on ODF-Plus agenda, to focus on solid and liquid waste management," says Iyer, 57.With the Government integrating all water-related departments under the Jal Shakti Ministry, Iyer already has another onerous assignment before him— accelerating provision of piped water supply to rural households.
Rider on the Storm: Sanjeev Ranjan, Secretary, Road Transport and Highways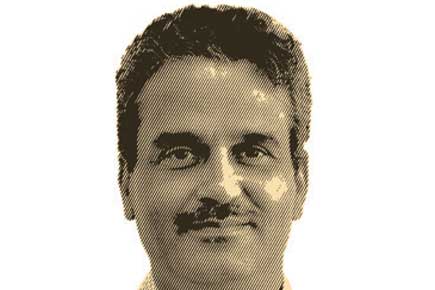 JUST AS PRIME MINISTER Narendra Modi was finalising his Council of Ministers, Sanjeev Ranjan, Secretary, Ministry of Road Transport and Highways, chaired a meeting seeking to award contracts for 1,000 km of national highways in the first 100 days of the new Government. Ranjan had taken charge in April, just before the BJP released its 2019 election manifesto, promising 12,000 km of national highways every year till 2024. The ambitious target was set, buoyed by the highway statistics in the previous Modi regime, when 39,477 kms of national highways were notified from 2014-2018. The total national highway length notified till date stands at 1,46,000 km against 91,287 km in March 2014.
Though Ranjan is new to the ministry, he had a short stint earlier as chairman of National Highways Authority of India, from September 2018. The Government is expected to continue with its major programmes like Bharatmala Pariyojana, an umbrella programme for highways. In his second stint as Road Transport and Highways Minister, Nitin Gadkari has apparently already prepared a blueprint—aiming to take up work worth Rs 15 lakh crore in highways. He now wants to take highway building target to 40 km a day. Surely, the road ahead is full of challenges.
Deadline Man: Durga Shanker Mishra, Secretary, Housing and Urban Affairs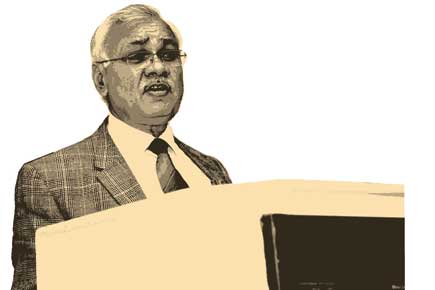 AT 58, HE IS NOT reluctant to traverse difficult terrain to meet beneficiaries of the Prime Minister Awas Yojana (PMAY), the Housing for All Mission, an urban flagship scheme. 'Just the experience of knocking on people's doors & seeing the positive change that our urban missions are bringing in their lives makes every journey & every climb worth the effort. It's an altogether different feeling,' Durga Shanker Mishra, Secretary, Ministry of Housing and Urban Affairs, tweeted during a recent trip to the Northeast. He was there to chair a meeting in Kohima to review the status of implementation of Real Estate (Regulation and Development) Act, 2016 and Urban Missions in the states of Nagaland, Arunachal Pradesh, Sikkim and Meghalaya, with state government officials.
An electrical engineering graduate from IIT Kanpur, Mishra held key positions at the Centre and in Uttar Pradesh government before he was appointed secretary in the Housing and Urban Affairs Ministry in June 2017.
Since PMAY was launched in 2015, seeking to provide Central assistance to implementing agencies through states/ Union Territories for houses to all eligible families by 2022, 2.55 million have been completed of which 2.36 million have been delivered. Against the demand for 10 million houses, 8.1 million houses have been sanctioned. An investment of Rs 4.8 lakh crore has been approved with commitment of Central assistance of Rs 1.26 lakh crore, of which Rs 50,662 crore has been released.
Shrewd Moves: Subhash Chandra Garg, Secretary, Finance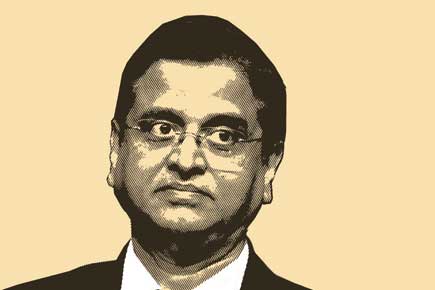 THOUGH HE IS NOT THE darling of his peers, Subhash Chandra Garg is considered a bright officer with incisive ideas and creativity. He is excellent in finance and in thrashing out new schemes. He had famously taken on former RBI chief Urjit Patel as the Government and the central bank locked horns late last year, resulting in Patel's resignation. A former executive director with the World Bank, this 1983 batch IAS officer from the Rajasthan cadre now holds two posts: secretary, finance and secretary, economic affairs. He is vocal about the Indian economy gaining momentum after it grew slower than usual last quarter. On Twitter, he posted on June 3rd: 'Turn around in demand and financing conditions beginning very well. PMI manufacturing is at 52.7. Crude is moving towards 60 dollars. Govt bond yield has gone below 7%. Spread for NBFCs/ HFCs over Govt bond is narrowing. Rupee is firmly below 70. Sure signs of coming high growth.' His comment triggered an instant debate. At a time when the Government is under attack for a decline in GDP growth and slower job generation, someone like Garg, who exudes optimism, brings the new dispensation enough cheer. Besides, his arguments are not easy to dismiss. For the moderation in growth, he pointed out that is because of temporary factors, especially thanks to problems in the non-banking financial companies' segment. Known to be quick on the draw, he is seen as a prized asset for the Government. The 58-year-old proved his mettle when there was a controversy over the transfer of RBI's surplus reserves to the Government.
Digital Queen: Aruna Sundararajan, Secretary, Telecom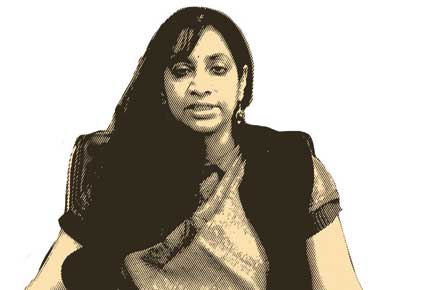 THE 1982 BATCH IAS officer from the Kerala cadre is a highly accomplished bureaucrat whose contributions in popularising e-literacy are remarkable, to say the least. She is the founding IT secretary of Kerala and it was thanks to her tireless pursuit of goals that Malappuram district became India's first e-literate district. Her celebrated initiative was the Akshaya scheme, the first district-wide e-literacy project in the country, which envisaged making one person in a family computer-literate. Years later, as telecom secretary, she worked closely with the Prime Minister in the run-up to meeting targets for BharatNet and National Optical Fibre Network initiatives which were meant to offer broadband connections and to set up digital infrastructure in the countryside. She was successful in overcoming typical government hurdles in meeting early deadlines and goals. Sundararajan not only brought together a disparate collection of groups in the Department of Telecom together for a cause, but was also adept at dealing with corporates. Presiding over a sector when India was putting in place a digital backbone to ensure seamless communication across the country, she was also instrumental in a plan to offer free public Wi-Fi services. Sundararajan, 60, is a hard taskmaster who is driven and has a capacity for thinking out of the box. "She is firm and inspiring," says a person who has worked with her.
Opportunity Strikes: Sanjay Agarwal, Secretary, Agriculture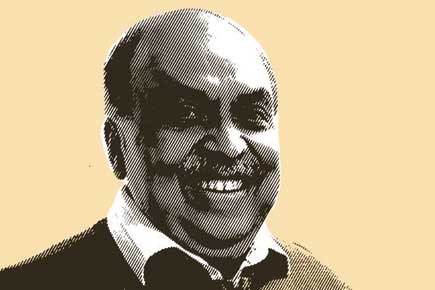 AFTER ITS HYPERACTIVE campaign to woo farmers, one of the most aggrieved classes in India, the BJP- led Government at the Centre is now looking at implementing structural reforms in agriculture with the aim of enhancing private investment, offering logistics and providing farmers the much-needed market support. On June 15th, Modi announced the formation of a high-powered committee for this purpose. With the Prime Minister emphasising on agriculture and on flagship schemes like PM-KISAN, the role of the agriculture secretary acquires a new halo. Agarwal, a 1984 batch IAS officer from the Uttar Pradesh cadre, works closely with the PMO. The former power sector veteran in Uttar Pradesh is also widely credited with zealously executing the PM-KISAN scheme, an income support programme for small and marginal farmers. According to this scheme, farmers who own less than two hectares of land are meant to receive a total of Rs 6,000 in three installments in a year. Agarwal was among those who worked meticulously to get the funds transferred electronically to the accounts of the beneficiaries. Agarwal, an alumnus of IIT Kanpur where he did his bachelor's and master's in electrical engineering, was earlier chairman of UP Power Generation and Transmission Corporation. In his current stint as Secretary, Department of Agriculture, Cooperation and Farmer's Welfare, Agarwal is also expected to oversee research activities.
The Brainiac: Amarjeet Sinha, Secretary, Rural Development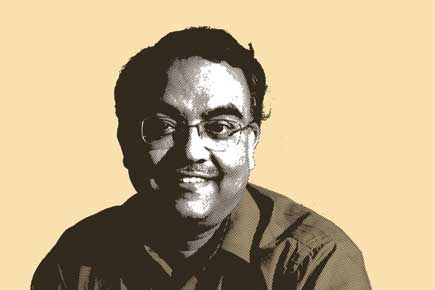 HE IS A 1983 BATCH IAS officer from the Bihar cadre who has passionately studied how India's rural economy has evolved over the past few decades. He uses National Sample Survey Office data to analyse how the country's villages are now home to one-third of services and half of manufacturing. Sinha has also written extensively about the National Rural Health Mission in the past. He also played key roles in designing and running two flagship schemes, Sarva Shiksha Abhiyan and National Rural Health Mission. This alumnus of St Stephen's College has examined various rural schemes worldwide, making him an authority on comparative studies of Indian and foreign schemes. No bureaucrat perhaps knows the countryside more than Sinha knows. And this knowledge is crucial in shaping policies for the future and to promote higher inclusive growth, equity, efficiency and transparency, which are priorities for the new Government. An author of several books, including An India for Everyone—A Path to Inclusive Development, Sinha decided to become a civil servant decades ago after rejecting an opportunity to go abroad on a scholarship. An intellectual bureaucrat, his expertise is sure to be of great help for the Modi- led Government as it forges ahead with plans to put in place additional initiatives to boost rural governance, productivity and buying power.
Smart Worker: Ramesh Abhishek, Secretary, Department of Industrial Policy and Promotion (DIPP)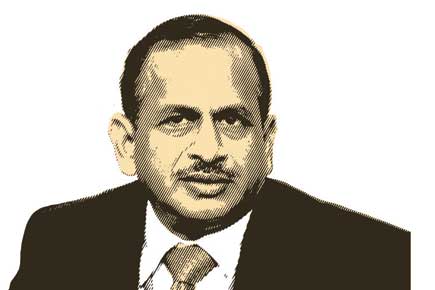 HE IS A 1982 BATCH Bihar cadre IAS officer who heads a department that manages crucial federal initiatives that include Make in India, Startup India, Ease of Doing Business and Industrial Corridors. He took over the post when Amitabh Kant, his predecessor at Department of Industrial Policy and Promotion (DIPP), was named CEO of NITI Aayog. Most of the schemes he handles are central to the Modi Government's plans to make India a $5 trillion economy. India wants to increase its manufacturing output drastically to create jobs and generate growth besides encouraging entrepreneurship through the Startup India programme. In 'Ease of Doing Business', India has jumped 65 positions in the past five years to 77 from 142 in the past. Abhishek, an alumnus of Harvard Kennedy School, has also worked in key areas, such as e-governance and market reforms. He said in a recent interview to a newspaper that in India, every hour one new startup is launched. In May this year alone, 814 startups spread across 29 states and six Union Territories were given recognition under the programme. It is also possible that Abhishek may be promoted as CEO of NITI Aayog if Kant gets promoted to the PMO. Either way, he is expected to be swamped with work.