Culture is often relegated to the 'back of the book'. It isn't politics, it isn't the economy, so it must be unimportant. But to examine the minds in the following pages is to realise that these aren't people who are only writing books or making cinema or painting on canvases. Rather, they are moulding the way you and I understand ourselves and how we interpret the world.
As humans, we have an innate desire—to be heard and acknowledged. This sounds simple but happens infrequently. And it is here that artists come into play. They help us realise what we are thinking before we do; from the seed of an idea, a glimmer of a thought, they can spin an entire narrative, be it a tale, a film or a book. They allow us to be heard. They give form and shape to that which hasn't existed before.
The creative pursuits of artistes and thinkers, writers and intellectuals redefine essential human activities—how we read, when we laugh, what we eat, how we dress and how we understand right from wrong. It is these minds that we take note of and celebrate.
Priyanka Chopra, 33, Actor: World at Her Feet
Priyanka Chopra is 33 years old and that is a young age in most fields of life. Bollywood, however, is famously unkind to actresses who have crossed the twenties and most of them either retire or move on to 'character' roles. But Chopra is different. When she first reinvented herself as a pop singer targeting the US audience, many voices ridiculed the idea. But it laid the foundation for Quantico, an American thriller series running on the ABC network, in which Chopra plays the central character. Its success became the basis for a role in Baywatch, a movie version of the cult yesteryear TV serial. Many A-list Bollywood actresses have aspired to conquer Hollywood but no one has come close to what Chopra has achieved. This year she presented an Oscar at the Academy Awards. Yet she remains firmly entrenched in Bollywood.
Siddhartha Mukherjee 46, Author and Oncologist: It's in the Genes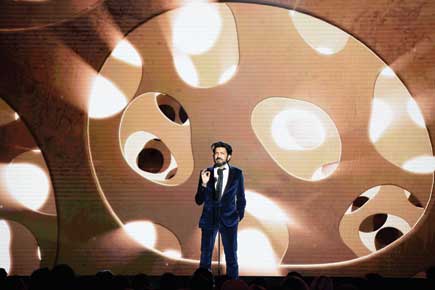 When the most awaited book of the year goes by the name The Gene: An Intimate History, it is clear that we are seeing the stirring of something remarkable afoot. Medical writing has never set the publishing world abuzz. But of late, the most poignant and meaningful books have been emerging in that genre and Siddhartha Mukherjee is undoubtedly the leader of that pack. With The Emperor of All Maladies: A Biography of Cancer, for which he won the 2011 Pulitzer Prize in general nonfiction, Mukherjee proved that he could make medical writing not only accessible, but also lyrical. His book was devoured not only by those in the medical profession, but simply by anyone who had been touched by illness, which means everyone. The Gene, which releases later this month, has already created its first horde of fans as an early extract in The New Yorker shows that Mukherjee is at the top of his game. He not only breaks down complex science into the building blocks of life, but also knows how to write lines that are as simple as they are poetic.
Chiki Sarkar, 38, Publisher: Pageless Wonder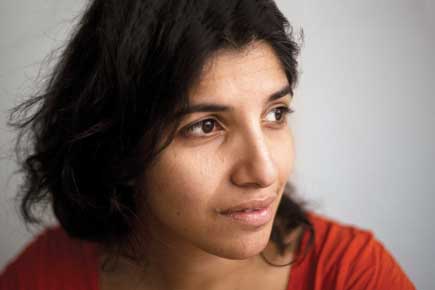 Books can be stodgy and readers can be stuffed shirts. But publisher Chiki Sarkar will have none of that superciliousness. She is determined to democratise reading, to remove it from the exalted shelves of libraries and put it into the hands of millions. Her new publishing venture Juggernaut is poised to do just that. It will take stories off the page and place them on your phone screens for a fee every day. Sarkar, who has held the top jobs in publishing, has always been ahead of the crowd. Instead of spurring popular reads, she has embraced them, aware that they are money-spinners. She has never been dismissive of the economics of publishing and is clear that the smartest publishers are those who make money for their companies and their authors. It is no surprise then that she and her co-founder Durga Raghunath launched the Juggernaut app with a collection of erotic stories by actress Sunny Leone. In one fell sweep, Sarkar has united the worlds of publishing and technology. Most importantly, she has acknowledged that reading habits have changed and that we want stories at the press of a button and not only at the turn of a page. She realises that reading books is no longer just a personal experience, but an interactive one, where authors are not only writers but also trendsetters.
"How we read books on the phone and what we read and what we might want from that experience are the questions Juggernaut is trying to answer. We believe reading should be a seamless experience—so smooth that it feels completely natural to move to reading on the app, that it should allow you to do some of the stuff you now expect to do on the phone—share quotes with friends, interact with authors, send a book you like to someone effortlessly"
William Dalrymple, 51, Historian and Publisher: Living in the Past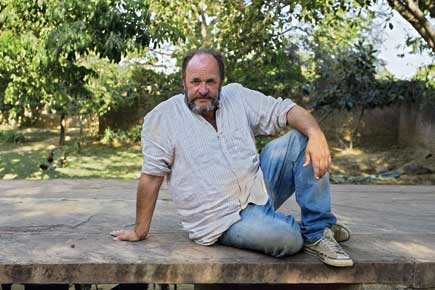 Few people carry gravitas and mirth in equal measure. William Dalrymple is one of those exceptions. He can write and speak on issues ranging from Bahadur Shah Zafar to the Kohinoor diamond to the mountains of Hindu Kush with authenticity. His knack for laughter and his ease with people has ensured that the podiums at the Jaipur Literature Festival (of which he is a director) often transform into drawing rooms of delight and repartee. When he is on stage, entertainment is guaranteed. His books similarly enlighten while also engaging the reader. While he has come out with seven historical narratives, he is now out with his first photography book, The Writer's Eye. His last book Return of a King: The Battle for Afghanistan (2014) spanned 560 pages, and 'provided the fullest and most powerful description of the West's first encounter with Afghan society', as reported in The New York Times Book Review. The Writer's Eye, on the other hand is devoid of even photo captions and captures simply the author's wanderlust ways. His tome The Anarchy: How a Corporation Replaced the Mughal Empire, 1756-1803— which details the East India Company's plunder of vast tracts of south Asia, and the lessons to be learnt—will be released later this year.
"Photography and writing come from two very different parts of the brain. When I write a book, it is an intellectual exercise. Every decision about every letter will be considered. When you take a photo, it is an instant thing. It comes from the visual part of the brain"
Sanjoy Roy, 54, Cultural Impresario: The Showstopper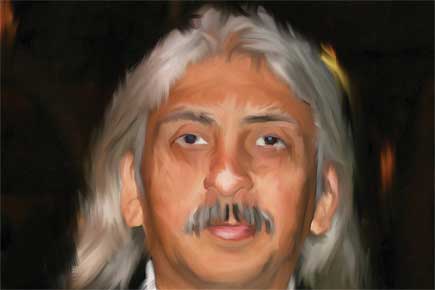 If you are attending a major cultural show in the country, chances are that you will catch a shock of white hair rushing past you. That head of hair belongs to Sanjoy Roy, the founder and MD of Teamwork Arts. Over the last few decades, this event management firm has brought innumerable shows to cities in India and abroad. The Jazz Festival, Festival of India in Thailand, Ishara International Puppet Theatre Festival, to name a few, and of course, the biggest of them all—the Jaipur Literature Festival (JLF). The prime mover of all this is Roy. His years of experience in theatre, television, film and events have ensured that he remains unflappable. People who have worked with him speak of his humility and the regard he treats everyone with, from the tent wallah to a CEO. While JLF is now a well-oiled machine, it is not a complacent one. Roy—along with co-directors Namita Gokhale and William Dalrymple—is constantly looking for ways to redefine it. JLF at Southbank, pitched as an 'intense two-day teaser of what has been declared the greatest literary show on earth', is one such attempt.
"JLF's success can be attributed to a few principal pillars, including captivating programming that represents a multitude of voices from India set against the historic backdrop of one of the world's most charming cities. Personally speaking, it needs a sense of equanimity and a meditative approach"
Kangana Ranaut, 29, Actor: Free Spirit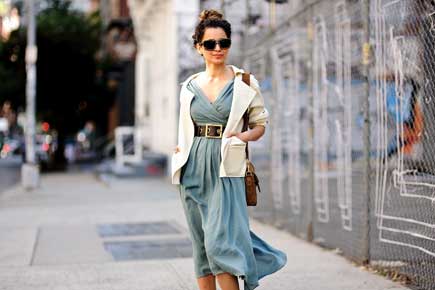 Kangana Ranaut won her third National Award this year for Tanu Weds Manu Returns. She is identified with a new wave of female-oriented movies that get both critical acclaim and commercial success. It has not been an easy journey, riddled with personal and professional setbacks. Her first National Award came in 2008 as a supporting actress for Fashion, but it was with Queen (2014), which she carried entirely on her shoulders, that she announced her reinvention. She is brutally outspoken in public and is now in the middle of a bitter personal row with a superstar, exhibiting the strong independent streak that defines her.
Sanjay Subrahmanyan, 48. Carnatic Musician: Improv Maestro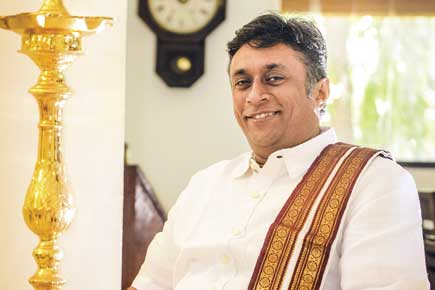 They say the best way to know Sanjay Subrahmanyan's work is to attend his concert, pick a seat in the middle and enjoy the ride. To watch this vocalist once is to be converted for life. This Carnatic musician's concerts sparkle not only with technical prowess but a liveliness and energy that exhilarates an audience. In ragam-thanam-pallavi, which is based entirely on improvisation, his creativity comes to the fore. His fans have described his performances akin to watching a 'gripping thriller', since his improvisations are sudden and unexpected. This has ensured that his shows run to packed houses. Even though he has a reputation as a 'purist' and a 'connoisseurs' musician', young listeners flood his shows. At the Sangita Kalanidhi (considered the highest honour given to a Carnatic musician by The Music Academy) award ceremony held this January, he reiterated his belief in his gurus and his indebtedness to them. N Murali, president of The Music Academy, said Subrahmanyan "is a vocalist par-excellence and torchbearer of his generation of Carnatic musicians."
Dayanita Singh, 55, Photographer: Visual Bookmaker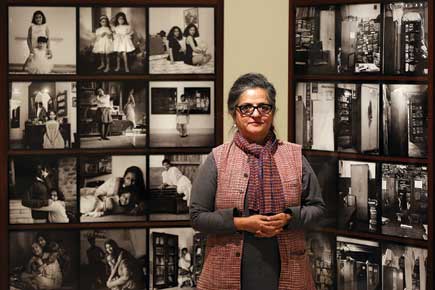 She has always described herself not as a photographer but as a 'bookmaker working with photography'. While she is best known for her photographs that tell of lives lived and moments passed, her most recent work titled 'Museum of Chance' truly sets her apart from her peers. Instead of being content with the acclaim that she has won over the years, she has reconfigured the idea of the book and the idea of the photograph. In 'Museum of Chance' (Steidl, 2014) each photograph grows into a page, which grows into a book mounted on a wall. Author and photographer, Teju Cole writes of it: 'Like a tightly edited song cycle, the project is impossible to reduce to its synopsis. It unfolds, one page after the other, like a dream.'
"With 'Museum of Chance' I finally found the way to make a work that is a book as well as the exhibition of the book. The single image or note would never be divorced now from the full symphony or sequence. Each book cover led to the full symphony that was inside. Even if you can only see the front image, I know that the full symphony is waiting inside"
Bibhu Mohapatra, 43, Fashion Designer: Haute Styliste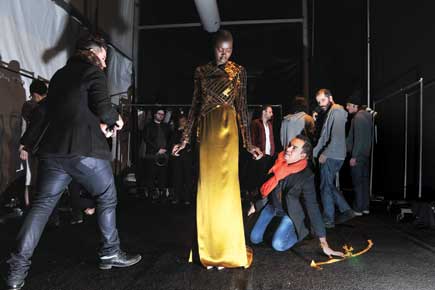 Before he left for Utah State University in the late 90s for a post-graduate degree, nothing was of greater interest than Economics to this small town boy from Rourkela in Odisha. Then his world changed. A professor encouraged him to focus on fashion design after he saw a few of his sketches, and Mohapatra found a new direction in life. Soon, he dropped out to chase a new calling— studying and designing clothes. As design director of top fashion labels Halston and J Mendel, he designed for the crème of American society, and by the time he started his own label in 2008, he was a name to reckon with. Now he is arguably the most sought-after designer of his tribe in the US, someone who dresses not only Hollywood A-listers but also the likes of Michelle Obama. The cultural influences of Odisha are apparent in his oeuvre.
Sunny Leone, 34, Actor: Dream Girl Redefined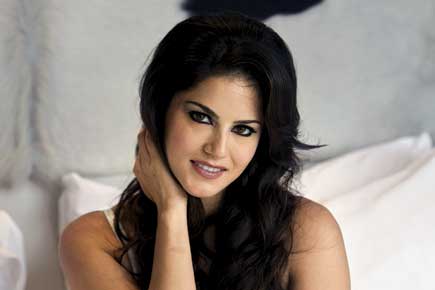 She is the Indian male's perfect fantasy and she has assiduously built that brand to cross over into areas previously considered off limits. Sunny Leone is now a successful mainstream actress and many of the movies that she acts in revolve around her character. And this is someone who does not speak Hindi well and has had little experience in acting. But her movies do well because she has a following that male stars would envy. Last month, Sunny also turned writer with the publishing house Juggernaut launching her collection of erotic short stories, Sweet Dreams. While no one sets much store by their literary merit, what Sunny is clear about is how it enhances her own brand appeal. Besides a series of endorsements, she also launched a perfume, labelled Lust. See her next in the Shah Rukh Khan starrer Raees, where she has an item song. The sun never sets on Sunny.
Sudarshan Shetty, 54, Artist and Curator: Stretching the Canvas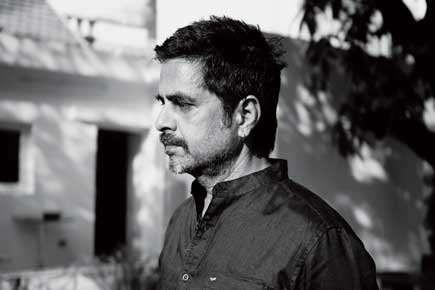 Migrants from Mangalore to Mumbai who made it big in the city include the likes of George Fernandes, who cut his teeth in politics in the metropolis. Sudarshan Shetty is an artist whose father was from Mangalore, and he is now artistic director and curator of the third edition of the Kochi-Muziris Biennale, India's first art biennale (Shetty studied painting at Mumbai's
JJ School of Art in the 1980s). Like many of his contemporaries who had to fight the uncertainties of life as an artist before they were catapulted into the national and later global limelight, Shetty didn't choose his vocation because he thought he would be in the right place at the right time. But after two decades of battling the odds, he knows it was worth it. Perhaps he believed in destiny. He has showed his paintings and installations around the world. In the process, he has joined the list of Mangaloreans in Mumbai who have made it big in an unexpected field of work.
Rohan Narayana Murty, 33, Scholar and Programmer: Classic Cool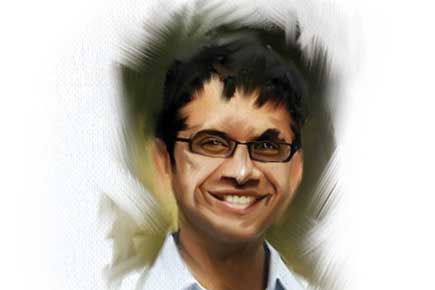 He wears his privilege with a deep sense of responsibility. An Ivy League polymath, NR Narayana Murthy's son— and for a short while, his executive assistant at Infosys—is a passionate patron of scholarship. His dream of producing quality translations of India's greatest classical works ran into rough weather earlier this year with the so-called custodians of our cultural heritage opposed to American Sanskritist Sheldon Pollock's helming of the Murty Classical Library of India. Murty, however, stood like a rock by his editor, arguing against the politicisation of the ambitious project spanning two millennia of India's multilingual literary history. That is the young Murty for you, upholding the values he believes in. "Education is incomplete without knowledge of the humanities which inform us about the human condition. And contemplating the human condition gives our work a deeper, contextual and purposeful meaning"
Gaggan Anand, 36, Chef: Taste Maker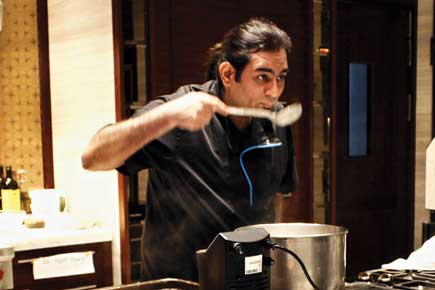 Can Indian cuisine ever hope to become modern enough to be listed among the world's best that chefs have to offer? On the whole, that has not been a very promising ambition, except for a few rare exceptions, and Gaggan Anand is one of them. After completing his culinary schooling in India, Anand moved to Bangkok where he now has a restaurant, Gaggan, which ranked 10th best in Restaurant magazine's San Pellegrino and Acqua Panna World's 50 Best Restaurants in 2015 and first in Asia's 50 Best Restaurants in the 2016 list. Anand likes to call his work 'progressive Indian cuisine', and does a molecular interpretation of Indian dishes, using his stint at that temple of molecular gastronomy, the famous El Bulli restaurant run by Ferran Adrià near Girona, Spain. Anand's creations can involve egg bhurji soufflés, coriander foams, spherified yogurts, smoked whiskeys and more.
Sanal Kumar Sasidharan, 39, Malayalam Filmmaker: The Original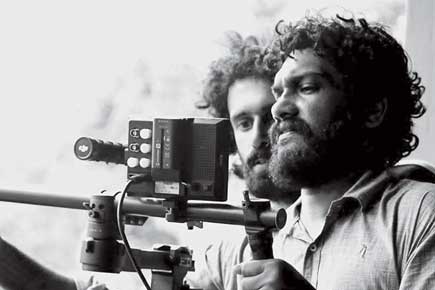 The award-winning Sanal Kumar Sasidharan is the kind of person parables are written about. He graduated in Zoology and Law, but then in 2001 decided to turn to his abiding passion—filmmaking. He started by making short films such as Athisayalokam (Wonder World), with funds chipped in by a group of local film enthusiasts in Kerala. But it is his maiden feature film Oraalppokkam (Six Feet High), which released late last year, that is creating a buzz and winning awards. Starring poet Meena Kandasamy and Prakash Bare, it was made by a team of rookies and does not woo the audience with technical gimmickry. Crowd-funded by supporters, the simple story of a man and a woman shows the true scope of independent cinema in India. Sasidharan is confident that those who see the movie will remember it for a long time to come. His last movie, Ozhivu Divasathe Kali (An Off-Day Game) shattered the received wisdom of film making and established him as the new auteur to watch.
"My films always need to be independent from stardom, pressure of the market and mass hysteria. I wish to make films on all matters that expose the untouched part of our social life. Though I don't believe in the theory 'art for the sake of society', I don't believe in 'art for the sake of art' either"
Juhi Chaturvedi, 41, Scriptwriter: Scene Stealer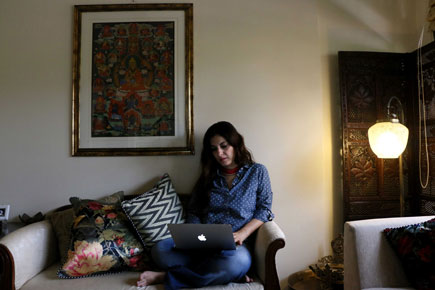 The first movie that Juhi Chaturvedi wrote, Vicky Donor, had an unusual plot of a man whose life changes through sperm donation. The movie had its flaws, but was a superhit. She then did dialogues for two more movies, Madras Café and Khoobsurat. But it was with Piku last year that Chaturvedi was acknowledged as one of the best writers in Bollywood. The story of the relationship between an old man obsessed with constipation and his daughter was again not usual Bollywood fare, but it went on to become an unexpected blockbuster. It is hard to find anyone who doesn't like it. It got her a National Award and a Filmfare 'black lady'. If the Hindi film industry is witnessing a wave of intelligent cinema for the masses, Chaturvedi is one of those at its forefront.
"For me, characters have to be fleshed out so well that they take the film forward. After a point, it is not necessarily the story that drives the film, but the characters and how they react to situations"
Ratish Nanda, 42, Conservation Architect: Rising from the Ruins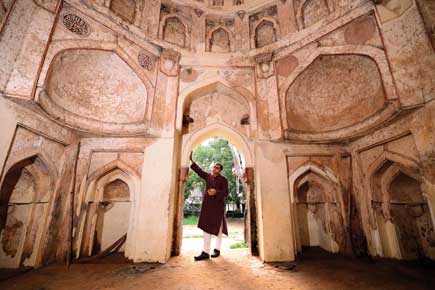 In his 18 years at the Aga Khan Trust for Culture, Ratish Nanda has steered the discourse on conservation away from the colonial model of keeping sites fenced in. Heritage, he believes, must be leveraged for economic gain through tourism, employment for craftsmen and the use of historic buildings as schools, clinics and hotels. The Aga Khan Trust's work at Humayun's Tomb and Hazrat Nizamuddin basti in Delhi brought together professionals and civil society to establish a scalable conservation model for the country.
KR Meera, 46, Writer: Rebel with a Pause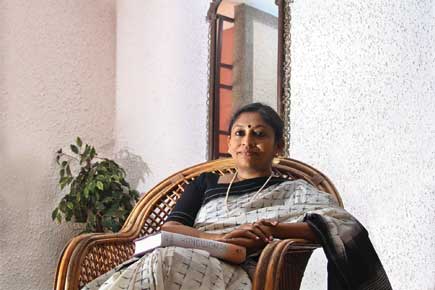 KR Meera's Aarachar in Malayalam (Hangwoman in English) won the prestigious Sahitya Akademi award in 2015. Her recent novella And Slowly Forgetting That Tree is a searing account of multiple rapes and a critique of patriarchy. TT Sreekumar writes in the introduction, '… Meera not only reveals the gendered ideologies imprisoning her characters, but also constructs a feminist model of dominant literature, one in which patriarchal, nationalistic discourses and their systems of repression are displaced by feminist discourses and testimonies.' Meera's work is never easy to read as it discomfits the reader but in this space of unease, Meera, a former award-winning journalist, reveals the complicated web of man-woman relationships in today's time.
Karan Mahajan, 32, Author: Explosive Imagination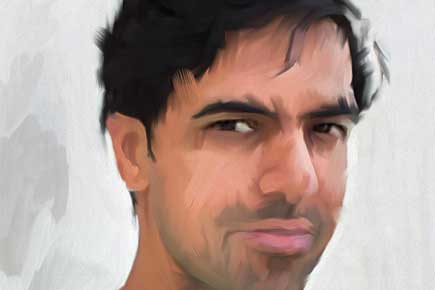 What is Lajpat Nagar? 'A market in Delhi' is the most likely answer. But Karan Mahajan, author of The Association of Small Bombs (out later this month), outdoes and outshines all descriptions of Lajpat Nagar by describing it as a 'Heisenbergian nightmare of motion and ambiguity'. Later in the same chapter, he writes of Mr and Mrs Khurana who have lost their two children in a bomb blast: 'Mr and Mrs Khurana were forty and forty, and they had suffered the defining tragedy of their lives, and so all other competing tragedies were relegated to mere facts of existence.' There is a certain smartness to this Delhi-raised writer's work that has made him the toast in literary circles. He made news early on when he read the draft of what was to become his novel—without a manuscript. He recited his work-in-progress from memory. This audacity of style has made The New Yorker sit up and take note of him, an honour seldom awarded to a newbie writer who is just out with his second novel. The New Yorker states: 'Mahajan can't explain the grand structures of violence any better than the rest of us can. But he brings us close enough to feel the blast.' His first novel, Family Planning (2012) was appreciated for its portrayal of modern Delhi and its humour. Association of Small Bombs has only consolidated that talent and announces the arrival of a startling new voice.
Padma Lakshmi, 45, Model and Author: Mind and Body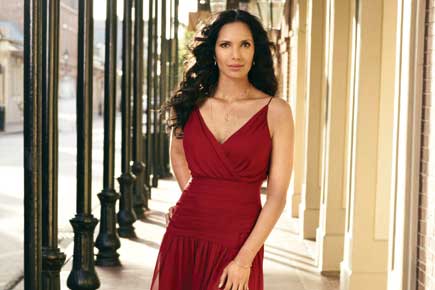 People expected her memoir to be scurrilous chick lit that milked her relationship with ex-husband Salman Rushdie. But anyone who reads Love, Loss and What We Ate realises that there is so much more to Padma Lakshmi than a couple of years spent with a famous man. She is a woman who has known tragedy—racism, abuse, ill-health—and overcome it. She has known success but hasn't allowed it to define her. And she has used her position of power to raise awareness of endometriosis, a painful gynaecological disease that goes untreated in millions of women. While Lakshmi has always carved out her own space, first on the ramp and later on television cookery shows, her memoir tells us just how far this Madras-born girl has come. Aware that 'beauty is not an accomplishment', she has gone from model to author and ambassador, proving all her doubters wrong.
Jerry Pinto, 49, Writer: Bombay Central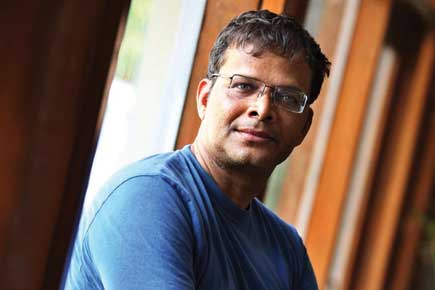 Indian literature has a clear demarcation. There are the Indian writers in English and there are the regional writers of the vernacular. Jerry Pinto is one of the rare few who straddles both worlds. Pinto's 2012 novel Em And The Big Hoom was praised by Salman Rushdie as 'one of the very best books to come out of India in a long, long time'. Pinto has also written some of the finest English translations in contemporary times of Marathi books. This year he was the recipient of Yale University's Windham- Campbell Prize. It is fulsome recognition for a life in literature.
All India Bakchod (founded 2012), Comedy Collective: Licence to Lampoon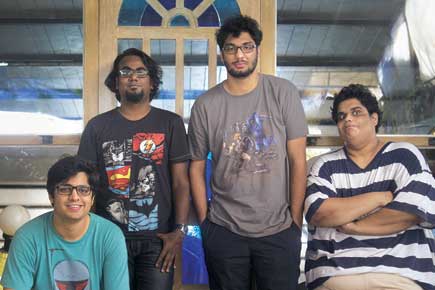 English comedy in India can be funny but it is seldom edgy. All India Bakchod has changed that. The group—initially founded by Gursimran Khamba and Tanmay Bhat and later joined by Rohan Joshi and Ashish Shakya—is one of the smartest and funniest collectives out there. They started out as two guys on a podcast, but have grown to do live stand-up, sketch, musical and improvised comedy and now have a YouTube channel as well which has over 1.52 million subscribers. For AIB, everything is fair game. In 2015 they truly flexed their muscles by entering the choppy waters of policy and politics. Their 'Save the Internet' videos not only explained the knotty issue of net neutrality and how internet companies work, but also showed us why ordinary citizens should care about it. Their work stands out not only for their wit, but because it is well-researched and intelligent. They prove there's nothing like facts to clinch an argument.
"If we can get you to laugh at a worldview that you may not agree with, we've gotten past your defences in a way that we wouldn't be able to in a heated conversation"