For a country of India's diversity, vibrance and population, picking a few dozen names for such an honour roll is an exercise that demands a fine sense of judgment. While we strive to be objective, there could always be subjective interpretations of it, given that Indians remain as argumentative as ever. Yet, the names on this list of chosen people are anything but random, we dare say. There is a pattern to them, and plenty of rigour and much discussion preceded the final selection of those who make a significant difference to the lives of others in this country through their endeavours in a vast variety of spheres— government, policy-making, academia, social work, business and so on. They make us proud because these are men and women whose dedication to the areas of their expertise is beyond dispute. They deserve praise and recognition for their unshakeable commitment to their ideas and ideals. The country would have been poorer, duller and smaller without their contributions, both in the short and long term. For us, discovering more about them and their work has been a learning process, as it helped us advance our understanding of India as well as what it means to the rest of the world. If it is a lesson in the makings of greatness, it is also a lesson in humility.
Raghuram Rajan, 53, RBI Governor: The Big Bank Theorist
He is not lionised the world over for nothing. When the rest of the emerging world is hurtling from one economic crisis to another and India stands relatively unhurt, the credit, in no small measure, goes to Raghuram Rajan who speaks his mind fearlessly. As RBI Governor, he steered us through a tough time when the burden on monetary policy was very high to reduce inflation levels. He has also lifted the country's image in foreign markets. His reputation— he was made Chief Economic Advisor first and central banker later—preceded him. He is often talked about for his prescient paper at the 2005 Jackson Hole conference and his first- rate intellect. His report on financial sector reforms in India is a terrific blueprint for any government to work on. He continues to strive tirelessly towards reviving the banking system. There is something more that Rajan brings to the table: utmost credibility.
Pratap Bhanu Mehta, 49, Political Scientist: Argue or Be Damned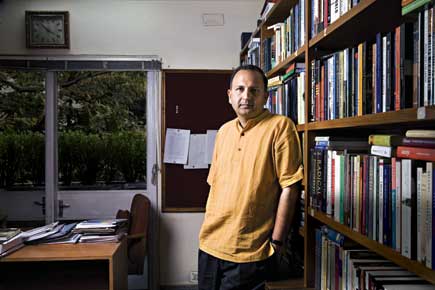 The name that comes to mind when the word 'public intellectual' is uttered is that of Pratap Bhanu Mehta. And for all the right reasons. At a time when intellectuals as a breed allow themselves to be easily co-opted by the ruling party of the day, the president of the New Delhi-based think tank, Centre for Policy Research, has no qualms speaking his mind about the Modi Government being deceptive—and of its trampling of civil liberties. A constitutional expert, he should know. The scholar who had exposed the moral weaknesses of the previous UPA Government and accused the Manmohan Singh dispensation of 'sins of commission' was one the BJP looked up to. Until it formed the Government itself, that is. Mehta, an alumnus of Oxford and Princeton, is a quintessential dissenter. He has accused the Modi Government of being 'both rabidly malign and politically incompetent'. He is no poseur and no mean wielder of intellectual honesty, which these days is a rare quality.
"In a democracy, no one, especially intellectuals, should claim special authority. All they can do hopefully is provoke that most difficult thing of all, thinking. Thinking is difficult not just because states distrust it. But excessive partisanship, ideology, identity claims and interest can also blind us to the demands of thinking"
Sunil Khilnani, 56, Political Scientist: Discovering India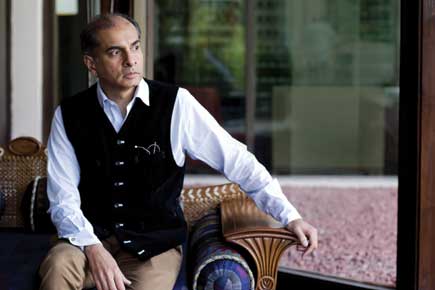 His biodata states he is an 'Avantha Professor and Director at King's India Institute' at King's College London, but the fact is that Sunil Khilnani has helped set the discourse of the day. His first book The Idea of India, written back in 1999, was a slim volume with a grand belief. As Amartya Sen wrote, it highlighted 'the robustness and staying power of the secular idea of India'. Over the last 15 years, and especially recently, this 'secular idea of India' has been questioned—both literally and metaphorically—and has found prominent place in the arena of debate. This year, Khilnani has once again established his credentials as a leading public intellectual with his book Incarnations: India in 50 Lives. In this big book of little essays which accompanies a BBC Radio 4 series, Khilnani brings to life figures from Buddha to Annie Besant to Dhirubhai Ambani that are all around us but mute. To examine the lives he has chosen hold a mirror to the times we live in. His next book is a biography on Jawaharlal Nehru.
Ramachandra Guha, 58, Historian and Biographer: Free Thinker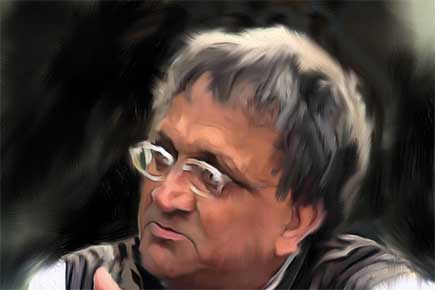 His is not a passive understanding of history and Indian sociopolitics. Ramachandra Guha exists alongside—and in tension with—the practice of Indian democracy, passing judgement on the state when it begins to become an end in itself, and driving discourse on the dangers of intolerance. His sharp criticism of the establishment inevitably sets off a chain reaction in the intellectual mindscape. For Guha is not just an indispensable interpreter of modern India, he is also a philosopher of free thought.
"The Republic of India is for me at once home, homeland and object of study. It is the most recklessly ambitious political experiment in human history, and I hope to spend the rest of my life exploring Indian society and politics"
Ruchir Sharma, Market Guru: The Globalist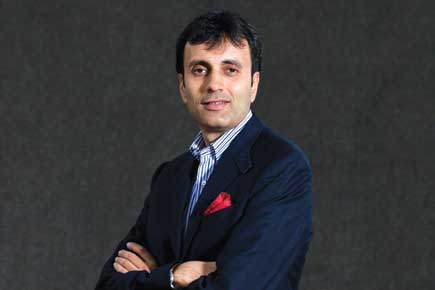 After the 2008 recession, the world of finance does not command as much respect anymore but Ruchir Sharma, head of emerging markets and head global strategist at Morgan Stanley Investment Management, is an exception. In an age of the niche, he is one of the increasingly lesser-seen grand theorists who takes an eagle's eye view of the landscape and gleans out prophecies from them. On China, he has for a long time been talking of how the country has plateaued and as it slows down, corollary damage will be felt in other countries as well. In his first book published in 2012, Breakout Nations: In Pursuit of the Next Economic Miracles, he highlighted the folly of clubbing emerging markets together. And with his second book, The Rise and Fall of Nations, to be launched in June, Sharma turns his lens to arriving at general principles that help understand the forces governing the economics and politics of countries.
Swapan Dasgupta, 60, Political Commentator: Getting it Right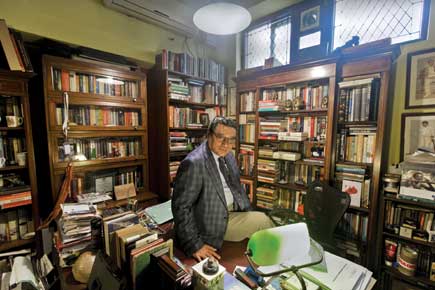 The idea of India as sacred geography is central to the nationalist outlook. And there couldn't be a better exponent of a conservative idea of nationalism than Swapan Dasgupta. A prolific columnist and an advocate of 'civilised debate' in the polarised political climate of present-day India, he weighs in on every issue, big and small, that threatens to detach Indian nationhood from its historical and cultural context. Never one to mince words or run from an argument, the former journalist was recently nominated to the Rajya Sabha, where he will hopefully bat for moderation, as he has done from his perch in the media box.
"India is innately conservative. It is a travesty that these natural impulses are being painted as illegitimate by the high priests of intellectual discourse"
Srinath Raghavan, 39, Military Historian: War of Words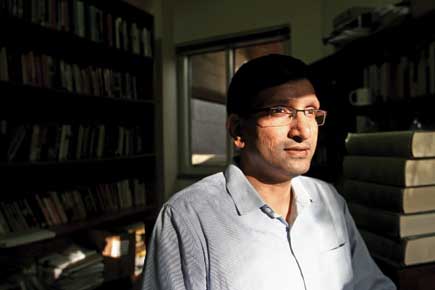 Those who have served in the Army often have the best stories, but are seldom the best storytellers. Srinath Raghavan, who served as an infantry officer, is one of the exceptions. In his latest book, India's War: The Making of Modern South Asia, 1939-1945, he shows how modern South Asia remains a product of the World War II. But does this in the most accessible and reader-friendly way. He also highlights how not all the consequences of India's war were harmful. 'Ideas of freedom and democracy, social and individual rights seeped into the discourse— not just of the elite but also the marginalized,' he writes. Raghavan's unique skill lies in that he makes complex historic ideas easy to absorb. He uses a range of sources—from the popular to the academic—to bring alive his stories.
C Raja Mohan, 63, Foreign Expert: World Connection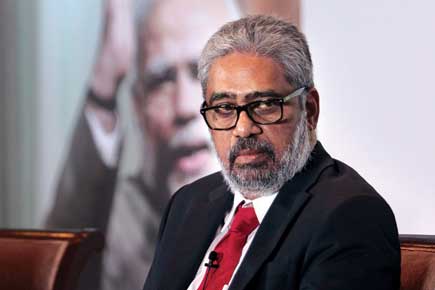 The international recognition that C Raja Mohan attracts has a lot to do with the future of the US being linked to that of India. A foreign policy strategist of great repute, Mohan was on 3 May named the inaugural Marshall Bouton Asia Fellow of the prestigious The Chicago Council on Global Affairs. Over time, he has emerged as one of the country's top strategic experts who could inspire a shift from the status quo. In addition to being director, Carnegie India, Mohan is associated with several universities and is a widely-read columnist. He was also once a member of India's National Security Advisory Board. He has performed the multiple roles of a journalist, academic and analyst with diligence. His influence over Indian foreign policy has been on the rise lately. He has argued for a comprehensive 'multi-structured balancing power policy' in which three or four big powers of the region come together and set the rules.
Kiran Mazumdar-Shaw, 63, Entrepreneur: Social Capitalist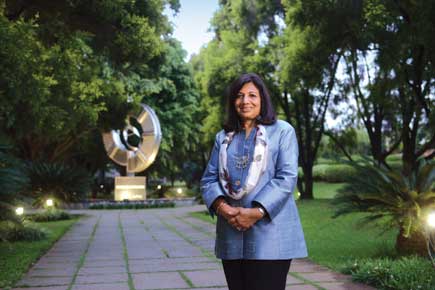 She represents the entrepreneurial energy of the Indian woman out to conquer a new frontier. Her extraordinary story of an aspiring brewer-turned-enzyme producer unravels in an authorised biography, Myth Breaker, published last month. But Kiran Mazumdar-Shaw is more than a biotech and pharma queen who routinely makes it to power lists. Besides fostering affordable innovation in healthcare, she has emerged as a prominent civic activist in Bangalore, crusading for a well-managed city and heading the Bangalore Political Action Committee, a citizen's collective that grooms civic leaders and works towards better governance.
"India has all the requisites but lacks the belief and the imagination to become a global powerhouse of innovation. I dream of a better India, which is also a civic-minded India that maximises governance and societal equity"
Jonardon Ganeri, 53, Philosopher: Wisdom of the East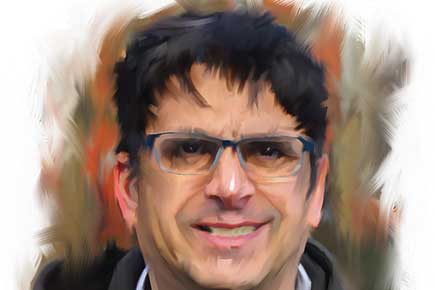 Trained as a mathematician at Cambridge university, Jonardon Ganeri fell under the spell of Indian philosophy later. Currently a professor of Philosophy at New York University, he is also the winner of the 2015 Infosys Prize in the Humanities category. Ganeri deserves acclaim for familiarising the world with various facets of Indian philosophy through his stunning works such as Artha, The Concealed Art of the Soul, The Self and The Lost Age of Reason. He is simply one of the best writers to analyse and interpret Indian thought. According to him, the hallmark of Indian philosophy—though it has been obscured by colonial manipulation of academic curricula—'is a diversity of profound exploration into the multiple dimensions of human experience'.
"Ways of thinking about what it is to lead a human life that do not have their origin in the Abrahamic faiths have enormous importance in modern, global, dialogues about justice, fair representation, and equality"
Faisal Devji, 51, Historian: Time Traveller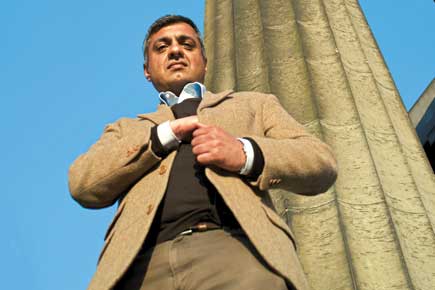 The polyglot who speaks 10 languages is Reader in Modern South Asian History and Director, St Antony's College, Asian Studies Centre, at Oxford. Faisal Devji's scholarship helps us understand Islam better and grasp the intricacies of Jihadist thought with greater clarity. Born in Dar es Salaam, raised in Canada and elsewhere, he is a scholar who has untangled various complex aspects of Islam. His books, such as Landscapes of the Jihad: Militancy, Morality, Modernity, Muslim Zion: Pakistan as a Political Idea, The Terrorist in Search of Humanity: Militant Islam and Global Politics, and lectures offer valuable insights into poorly understood and opaque issues. An authority on geopolitical trends in the Indian Subcontinent, his book on Gandhi, The Impossible Indian, offers rare, new perspectives. The star historian's works are useful in understanding India's past—and therefore what lies ahead.
AS Kiran Kumar, 64, Space Scientist: Sky Is Not the Limit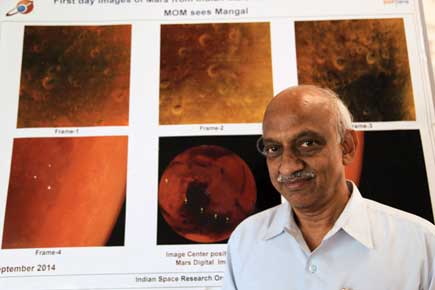 India has never been as confident of confronting the vastness of space as it is now with AS Kiran Kumar at the helm of the Indian Space Research Organisation. The scientist, credited with the success of the Mars mission, took over the reins of India's space programme in 2015. A string of launches and achievements has followed, not the least of which is the IRNSS-1G, the seventh satellite to complete India's own navigation system. Next on the agenda is Chandrayaan-2, and possibly, a mission to Venus. Kumar's pragmatic calibration of priorities and his high ambition have imbued the Indian space mission with new energy and made ISRO, a torch-bearer for the 'Make in India' programme.
Amitabh Kant, 60, Bureaucrat: Incredible Drive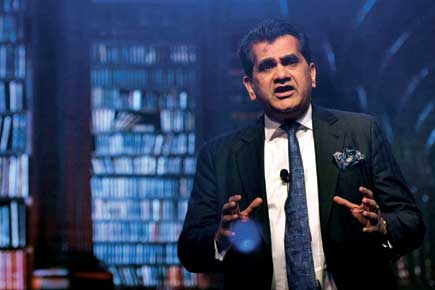 Amitabh Kant has earned a name as an out-of-the-box thinker and a superlative manager among babus. A 1980-batch IAS officer of the Kerala cadre, Uttar Pradesh-born Kant has always had a penchant for tough jobs. Now the CEO of NITI Aayog and the point person for Prime Minister Modi's ambitious 'Make in India' campaign, he is credited with the highly successful 'Incredible India' and 'God's Own Country' campaigns that transformed India from a largely budget-tourist destination to a high-end traveller's dream, showcasing its diverse heritage and culture. An alumnus of Modern School, St Stephen's College and JNU, he had played a pivotal role in shaping the concept of smart cities as chief executive of the Delhi-Mumbai Industrial Corridor Development Corporation and in drafting new initiatives for the country's industrial policy as secretary, Department of Industrial Policy and Promotion. An art aficionado and a soccer fan, Kant is the author of Branding India: An Incredible Story.
Sunita Narain, 54, Environmentalist: Ever Green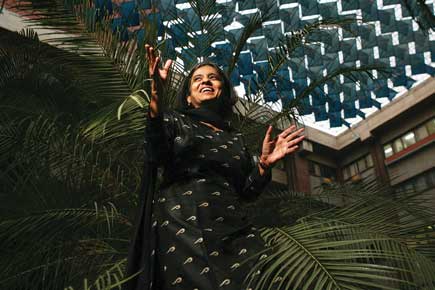 Be it her nuanced stand on the Odd Even scheme of Delhi, arguing for it as a necessary emergency measure but not a permanent solution, or her position during the Paris Climate Change Conference that India shouldn't let the big polluters of the developed world browbeat us into submission, Sunita Narain, director general of the Centre for Science and Environment, has been at the forefront of every major environmental issue and weilds powerful influence on public policy. In 2013, while she was cycling on a Sunday morning in Delhi, Narain was hit by a car and suffered severe injuries, but it didn't dampen her spirit. Currently, she is an active voice on how India needs to tackle the drought it faces, arguing that it is a man-made crisis and long-term solutions are possible, if only we would implement them.
Anand Madanagopal, 43, Cardiac Care Entrepreneur: Heart Warmer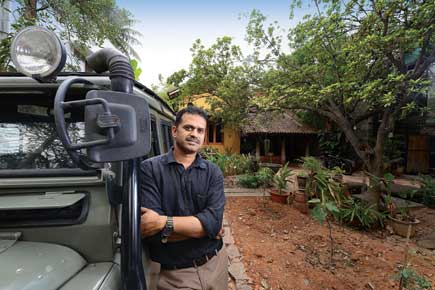 He is the cardiac care entrepreneur you have never heard of. But you will, by the year-end, when his revolutionary product hits the market. With a team of 15 engineers, Anand Madanagopal has over the past four years built a low-cost, wearable cardiac monitor, MIRCaM. The device can help in initial diagnosis in remote locations as well as send alerts to a doctor. Everything about the multi-functional device, including the algorithm that was developed in-house, reflects Madanagopal's belief in a radical new way of monitoring heart disease. MIRCaM, which has successfully been tested in hospitals since 2014, could impact millions of lives worldwide and disrupt remote healthcare. All because of one man's faith in the power of his idea.
Raj Chetty, 36, Economist: Class Apart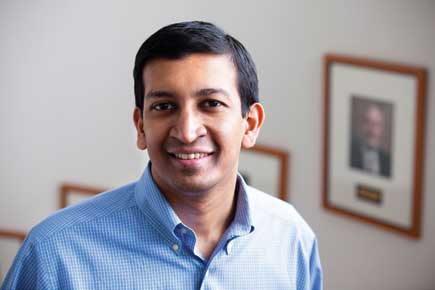 Delhi-born Raj Chetty, the Harvard University professor who has won the John Bates Clark medal, often called the 'baby Nobel Prize', has no doubt whatsoever that better elementary education alone can improve the earning power of its citizens. Chetty, a brainiac, had been listed by The Economist as one of the top eight young economists in the world. His proposals in the US for enhancing upward mobility have won praise from both Republicans and Democrats. Chetty has argued through his research how bad neighbourhoods can rob poor children of the chance to climb into the middle-class. "My research holds true for India as well," says the academic who has a solution to this problem: move children to better neighbourhoods. His views have found immense appeal among policymakers in the US. Social mobility is a subject he chose to study when he realised the vast differences in opportunity between the US and India, which he left as a teenager.
Mahan Mj, 48, Mathematician: God's Geometer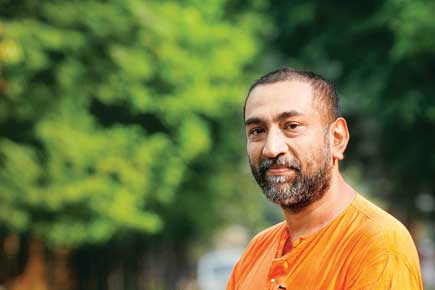 When Professor Mahan Mj won the Infosys Science Foundation Prize, it came with a Rs 65 lakh cash prize and it's all going into a trust that seeks to promote innovative thinking in Science and Mathematics. The money is secondary for someone who has donned the ochre robes of a sanyasi. Professor Mahan has one foot in the spiritual world as a Ramakrishna Mission monk and another at the highest levels of Mathematics, a subject that demands hard proof of everything. The focus area of Mahan, who is with the Tata Institute of Fundamental Research, is Kleinian groups, geometric group theory, and geometric topology. The Infosys Prize citation called his contribution 'outstanding' and one of the jurors, SR Srinivasa Varadhan, noted that his work is important to 'classifying and understanding the possible shapes of low dimensional spaces using the group of symmetries that they have as a tool'.
Prashant Kishor, 38, Political Strategist: Spin and Win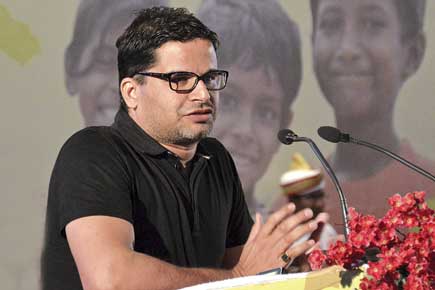 He can catch a partisan drift before anyone can say 'rough weather'. Cast aside by the BJP, despite—or was it because of—the roaring success of his campaign for Narendra Modi in the 2014 General Election, the master strategist moved to Bihar for Nitish Kumar's benefit, and it cost the BJP dearly. For this was also a drama of revenge, and Kishor and his battalion of data crunchers would script an easy victory for Kumar's social coalition. Kishor, who had by then swapped his T-shirt and jeans for a politician's white kurta-pyjama, has since become the Midas of the war room. His reputation as an assiduous kingmaker who does not waste his pawns has landed him his next assignment in the Congress fold, where he will helm the campaign for Uttar Pradesh 2017—his biggest challenge yet. It is going to be a long and brutal war of ideas for the country's favourite poll meister.
Baba Ramdev, 50 and Acharya Balkrishna, 43, Spiritual Entrepreneurs: Soul Mates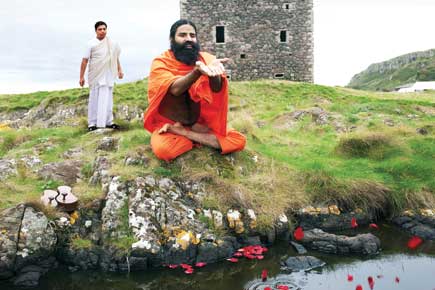 There might be numerous opinions on Baba Ramdev's spiritualism and politics, but what no one will dismiss is his success as an entrepreneur. He and Acharya Balkrishna have created an entirely new business model of using a spiritual brand to market household products. From toothpaste to tea, they have a superstore of items selling like hot cakes under the name of Patanjali. Their recent launch of instant noodles is a testament to their astute business sense. There was a time when Patanjali products were pitched as 'ayurvedic' but the launch of noodles shows the nature of their ambition. The annual revenues of Patanjali are around Rs 5,000 crore and they want to double it this year, becoming major competition to the likes of Dabur and Hindustan Lever.
Rajat Sethi, 30, Political Strategist: Poll Vaulter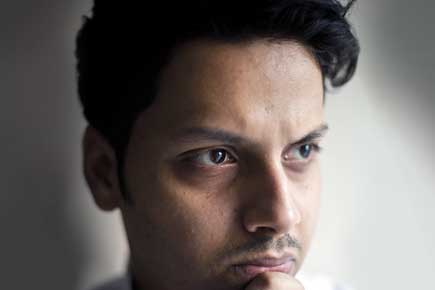 He is the new 'war room' manager on the block. Sethi was recently hired by the BJP as its political strategist to take on Prashant Kishor, who is expected to manage the UP Assembly elections for the Congress. A public policy graduate from Harvard University, Sethi has already drafted a vision document for Assam, which went to polls recently. He started off by collecting data and crunching numbers to grasp voting patterns in the state. Kanpur- born Sethi, who had earlier worked with the World Bank, has endeared himself to senior leaders of the BJP and the RSS who are impressed by his humble demeanour.
"After graduation, I have been working with BJP in the poll management space, assisting the party with data analytics, communication and micro-level strategy"
Vivek Dehejia, 47, Economist: The Debunker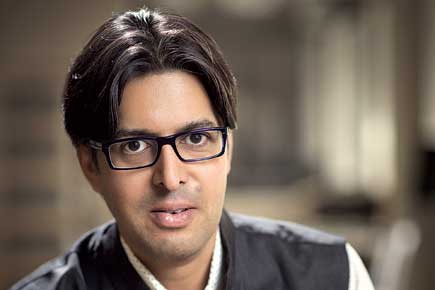 He is a hard-nosed economist known for his incisive commentaries on India and economic trends. An associate professor of Economics at Carleton University in Ottawa, Canada, he has acquired a reputation for calling the bluff of policymakers bent upon effecting incremental measures with much fanfare, notably in labour reforms and monetary policy. Lately, he has commended Prime Minister Narendra Modi for his reforms push. Dehejia, who along with his wife Rupa Subramanya, wrote Indianomix: Making Sense of Modern India, wields tremendous influence in Indian policymaking.
Trupti Desai, 31, Activist: Fighting Gods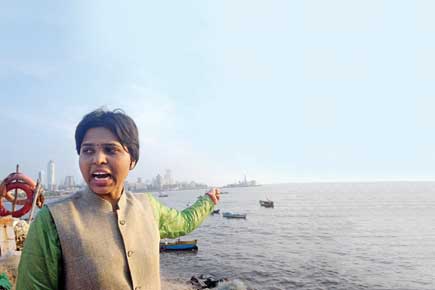 In the byzantine gender politics of India, she is a fresh face with a fresh agenda. When Desai and her Bhumata Brigade stormed into places of worship in Maharashtra, they grabbed headlines, earned brickbats and became the throbbing nerve centre of women's lib in India. Unlike Kanhaiya Kumar, Desai reposed belief in India's democratic fabric. Death threats, social media trolls and a chief minister's ridicule of her 'stunts' did not deter her march. Now, as she prepares to enter Kerala's Sabarimala temple, her activism against the insular traditions of religion and androcentric culture could have a national impact.
"Democracy is alive in India. It is thanks to this that I am able to fight my battles, and no one can harm me.I will fully exercise my right to protest—for the sake of Indian women, for drought-hit farmers and their families, and against corruption"
Tariq Thachil, 35, Academic: The Anti-Elitist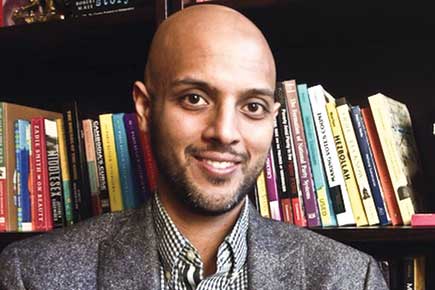 An assistant professor in the Department of Political Science at Yale University, Thachil has examined how India's disadvantaged groups are taken for a ride by certain political parties through cosmetic measures. His first book, the riveting Elite Parties, Poor Voters: How Social Services Win Votes in India, has to be read to understand how some political entities thrive. 'Early ideologues were wary of floating a party arm because they feared electoral compulsions would incentivise leaders to dilute their commitment to the ideological message of Hindutva,' he points out. He also notes that after 2014, it was fashionable to argue the BJP's commitment to Hindutva would end. Writes Thachil, 'But the PM's unwillingness to police hardliners tells a very different story.' He also argues that corporate money in politics is the single most important issue to study. He is now working on a book on migration and its impact on democracy.
Swati and Ramesh Ramanathan, Both 52, Activist Couple: Urban Legends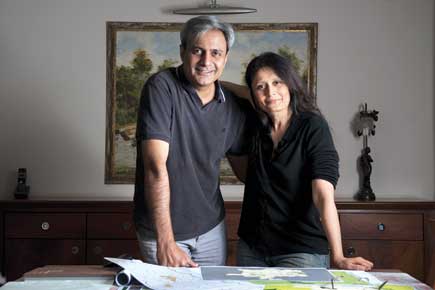 They met at 18, fell in love, and rose to the heights of their careers in the US and UK before giving up corporate jobs to return to India and change the face of our cities. The founders of Janaagraha, a non-profit organisation that works for better living standards in cities, are each other's biggest critics and support system. Swati, an architect from NID Ahmedabad with a Master's from Pratt Institute, New York, has laid down the desired standard for Karnataka roads. And together, they have set up various platforms to ensure transparency and citizens' partnership in civic and electoral issues and to fight corruption, besides laying emphasis on enhanced local participation in urban bodies. 'I Change My City' and 'I Paid A Bribe' are online initiatives towards such goals. The duo have worked on fixing 'the nuts and bolts' of urban governance.
"We are products of urban India. We see it as a glass half-full: its overwhelming scale and challenges, but also the enormous possibilities for hope and change"
Nana Patekar, 65, Actor: Peasant Surprise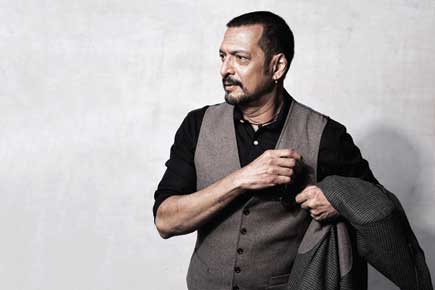 Long before the drought that many regions of India are reeling under broke into the national consciousness, film star Nana Patekar was quietly doing relief work. He began by providing support to families of farmers who had committed suicide, using his own funds. In one interview, he spoke about how he had money set aside for a new car when he found out the scale of farmer suicides and that sum was his first donation to the cause. He continued doing it without any fanfare until the media got wind of it. Later, along with Marathi actor Makarand Anaspure, he set up a foundation to expand the scale of the relief work, and within a week, they had collected over Rs 6 crore. More than the money, Patekar managed to create awareness about the deep distress in the interior regions of Maharashtra because of the drought, leading other Bollywood film stars to join the effort. Eccentric and usually publicity averse, Patekar has been instrumental in making the drought a public concern.
Urmila Pawar, 71, Dalit Activist: Voice of the Voiceless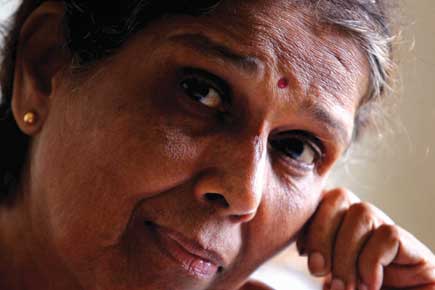 She has narrated the story of her life on several occasions. Urmila Pawar remembers that Mahar Dalits like her were forced to live in perpetual insecurity and at the centre of a village—so that they could be summoned by upper castes at any time. If something ever went wrong, they were vulnerable to attacks from all sides. Thanks to her determination, she went on to receive an MA from the University of Mumbai, author acclaimed books and act in radical Marathi theatre. She says she is a breakaway from the usual mould of Dalits who grew up with her because she decided to break free of the place she was born in, a difficult task. She has been blunt in her writings. To say that Aaidan, her autobiography, which has been translated into English as The Weave of My Life: A Dalit Woman's Memoirs, is a profound inspiration, is an understatement.
Krishna Gopal, 61, Political Strategist: Heartland Whizz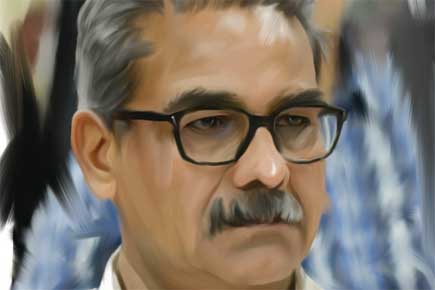 His is a voice taken very seriously by the Union Government. Though he keeps a low profile, he has the power to influence and push policy decisions. While he is well- known as an organisation man, Gopal's grip over the new establishment is not very well known even within the ruling dispensation. An RSS pracharak, he had been the brain behind many innovative rural health initiatives by various BJP state governments in the past. A PhD in Botany, 'Gopalji' had played a key role in the 2014 General Election from his Varanasi office. His knowledge of the electoral dynamics of Uttar Pradesh helped the BJP frame its poll strategy in the state. He was born in Hasayan, a small town in UP. Gopal has authored several books, including one on BR Ambedkar, and is someone who closely watches the goings-on in the corridors of power. He is known to be firm and has built a strong network of contacts within and outside the Government.
Mohammad Imran Khan, 36, Educator: Applied Wisdom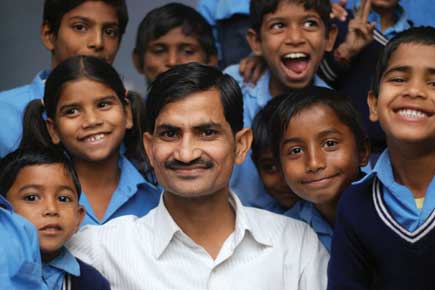 He represents the paradox that is at the heart of the Indian education system. A teacher at a Sanskrit school from Alwar, Rajasthan, who could not pursue his dream of becoming a scientist, Khan has emerged as the boatman helping thousands of students from low- income families navigate the sea of knowledge that is the internet. With his 60 free educational apps for primary and secondary students and for those preparing for competitive examinations—developed mostly by him and his daughter, who is a Class 10 student—he has crossed several milestones: 4.3 million downloads, and a mention by Prime Minister Narendra Modi in his address at London's Wembley Stadium last November. "My India is in that Imran Khan from Alwar," Modi said. Khan's own idea of India is one that taps the potential of students studying in non-English-medium government schools.
Madhav Khosla, 31, Academic: By the Book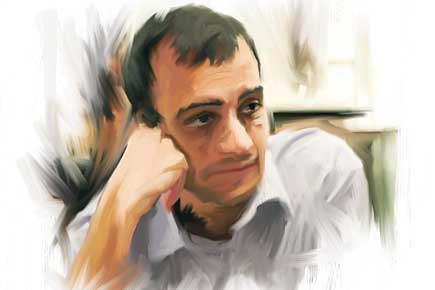 He is a PhD student at Harvard University who has made the Constitution of India user-friendly and accessible. The Oxford Handbook of the Indian Constitution, which he has co-edited, demystifies one of the world's longest and perhaps most important political texts. The book analyses 395 Articles and 12 Schedules. Khosla's knack for cutting-edge research is also evident in another book, Letters for a Nation: From Jawaharlal Nehru to His Chief Ministers: 1947-1963, which offers fresh perspectives on India's first Prime Minister. While he has focused largely on the creation of the Constitution, he is also a columnist of repute who writes on politics and policy. Khosla has worked at the Centre for Policy Research, New Delhi, and is an alumnus of Yale Law School and the National Law School of India University, Bangalore. He is counted among the country's youngest public intellectuals.