THE WORLD'S YOUNGEST Abrahamic religion—and its second fastest-growing—arose 250 miles from where I grew up. In the early 1800s, Joseph Smith had a vision that declared all existing Christian churches wrong. His first followers fled Western New York for Kirtland, Ohio—10 miles from my boyhood home. Conflict with Ohio's Christians pushed the Mormons west to Missouri. After an "extermination order" from Missouri's governor, they fled into the unsettled West of the continent. In the 1800s, "Utah" had the same connotation as "Siberia" or "Tierra del Fuego"—a forbidding, distant emptiness, far from civilisation.
Mormons are thriving today. In 2012, they produced a major political party's presidential candidate. Their Church spreads Mormonism worldwide: in 1850, just three years after arriving in Utah, Mormonism arrived in India. More than 80 per cent of Mormon men volunteer for two-year, unpaid proselytising missions.
What is the secret of its group cohesion, its will to survive, its insistence on asserting itself in the face of hostility? Mormonism's success follows the same pattern as the three earlier Abrahamic religions. All share one key feature. Those sequential flights into the extremes of the North American continent were Mormonism's foundational persecution.
Every Abrahamic religion has at least one. Slavery in Egypt, the Babylonian Captivity, Rome's destruction of the Second Temple, pogroms in Christian Europe, and the Holocaust have defined the Jewish community. Christians define their faith around one, specific persecution—the Crucifixion. Many of the earliest Catholic saints died at Roman hands, and the Vatican is built over the tomb of the martyred Saint Peter. Islam commences its calendar with the Hegira, the flight of the earliest Muslims from Mecca. Shiites centre their biggest festival on the death of the Prophet's grandson at Karbala.
Such persecutions have a profound psychological effect on a community. They build cohesion by retelling a narrative in which the entire community is under siege. The self-other distinction overlaps with the threat-non-threat distinction; there is little interest in a Gandhian transcendence of either. This sense of siege creates a constant urge to grow the community.
Because the persecution is foundational—at the very basis of the religion—the sense of persecution never vanishes. It does not matter if your religion is the largest in the world, or the fastest-growing, or in the majority in a given country. The 1971 genocide and mass expulsion of Hindus was carried out by a West Pakistani Muslim army that believed the steadily dwindling, 20 per cent Hindu population of East Pakistan threatened the Islamic nature of the country. American conservatives routinely bemoan the extinction of "Christian values" in their Christian majority country, even as they roll back abortion access in several states. Israel believes itself under existential threat even as it continues to expand its settlements.
When it comes to modern democratic politics, a community's shared sense of vulnerability results in concerted political action to defend its interests. A faith community translates into a voter bloc. In America, governors serve four-year terms; Utah has had only three non-Mormon governors since it became a state in 1896. 20th century history shows us the political advantage of a foundational persecution. Zionists got Israel for the same reason British India's Muslim population got Pakistan: asabiyah, group cohesion.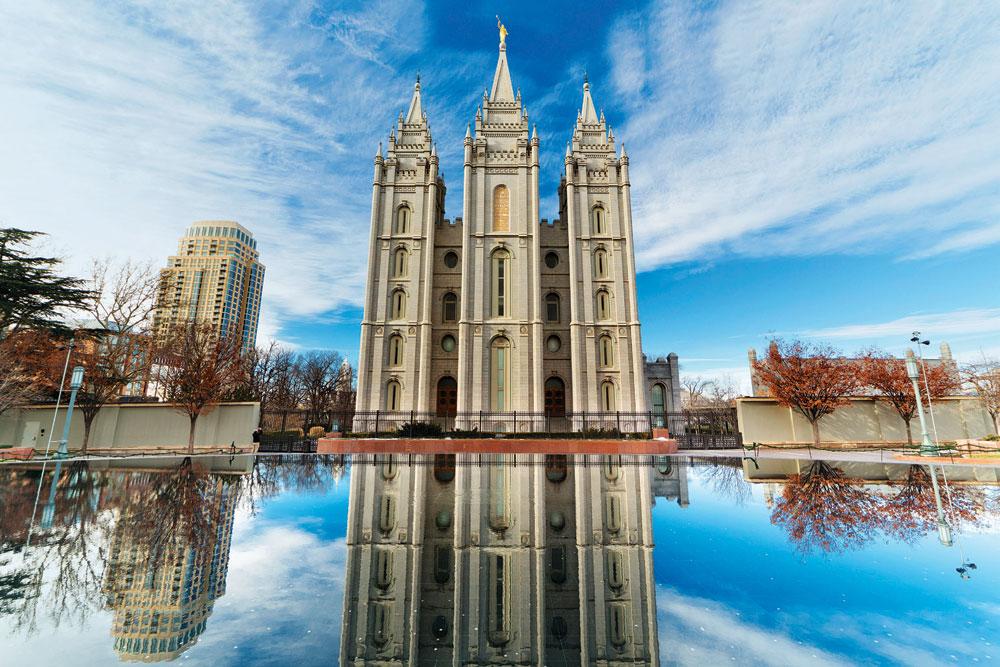 Whether the faith community is in the majority or the minority does not matter; in its dealings with outsiders, every advantage is pursued. In 2018, Israel—18 per cent of whose citizens are Muslim—passed a law declaring itself a Jewish nation-state. In 1988, less than two decades after its liberation by Hindu-majority India, Bangladesh passed a law making Islam its state religion. By then, its Hindu population had been forced down to 12 per cent; it is 8 per cent today.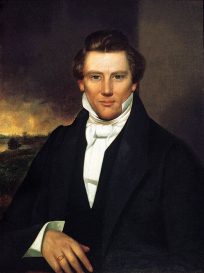 Little wonder, then, that a group of monotheistic religions with its origins in the Near East has extinguished the polytheistic traditions of Europe, the Americas, Australia, and the Near East. The self-other distinction—Christian-heathen, or Muslim-kafir—facilitated military conquest and the creation of societies that incentivised or mandated conversion. In the Americas, European diseases such as smallpox devastated the native population, accelerating indigenous extinction. The Muslim-run East African slave trade and the Christian-run West African slave trade ravaged sub-Saharan Africa's Black population. The slave-trading faiths only recently eclipsed that area's traditional religion. At 76 per cent in 1900, traditional African religion's share of adherents has dropped to 13 per cent as of 2010. Christianity saw the largest gain in that time—9 per cent to 57 per cent. Islam's share more than doubled.
One trait, common across now-extinct "pagan" religions, was the lack of a foundational persecution. Other factors played into the endpoint—among them, "guns, germs, and steel," in Jared Diamond's famous formulation. Multicentricity and a lack of collective threat-awareness made pagan destruction and replacement inevitable.
Yet those traits also apply to Hinduism. Because of South Asia's linguistic and ethnic diversity, political unity has eluded Hindus historically, as it does today. The Bharatiya Janata Party (BJP), supposedly the political party of "Hindus", does not include the south's overwhelmingly Hindu-majority states in its govern­ing coalition. Even the festivals are not uniform; Gujarat's Hindus don't celebrate onam, and Kerala's Hindus don't do garba.
How has Hinduism escaped a fate so common elsewhere? In some places, it hasn't; vast tracts of the Indian subcontinent are devoid of Hindus today. After Islamic conquest, the jizya, or tax on nonbelievers, served as economic coercion on Hindus living in or close to poverty. In Goa, Catholics imported torture implements from the Inquisitions of their native Portugal. Even so, Goa, like the Indian subcontinent itself, remains over half Hindu today. While proselytisation is ongoing—American churches and the Vatican continue to increase their investment—Hinduism remains an anomaly, for now. Why has it lingered?
A RELATIVELY HUGE POPULATION and the possession of writing are two advantages Hindu India shared with China. Missionaries in India caught diseases instead of vectoring them. The caste system, cultivating fears of stigma and contamina­tion, compartmentalised society in a way that slowed the progress of aggressive new faiths, as with the hull of a large ship: one caste might convert, while neighbouring ones remained insulated.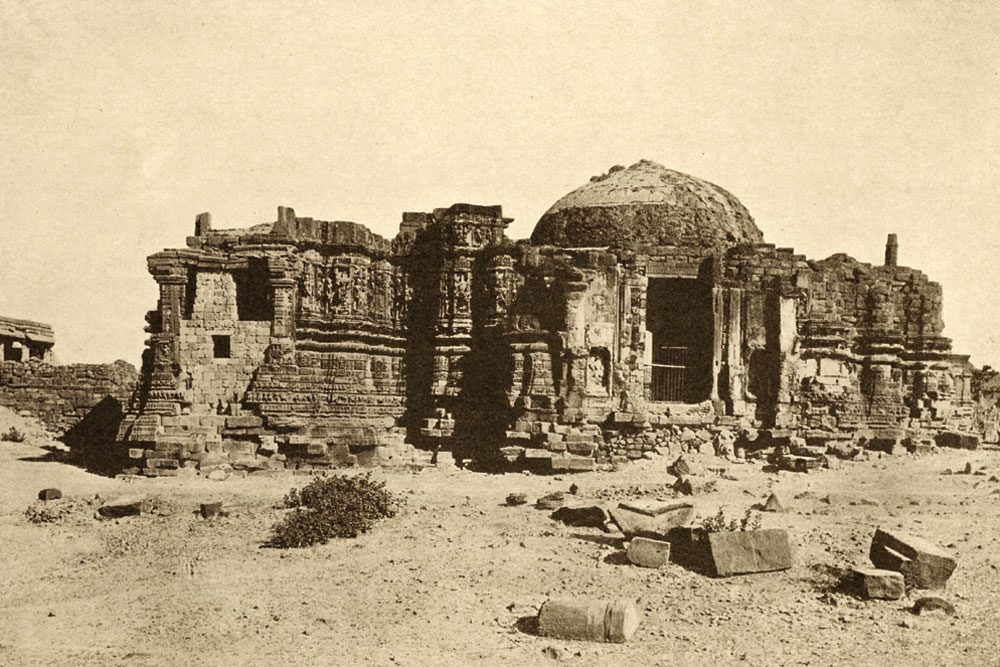 Yet these material explanations deflect from transforma­tions within Hinduism itself. Time and again, internal and external challenges forced the religion's evolution. Hinduism, for all its multicentricity, seems a single, living organism, re­sponding to and incorporating its environment. Its theologians deepened their Upanishadic interpretations through debate with Buddhists. Islamic triumphalism provoked a decisive answer in the Bhakti movement. Hindu saints like Chaitanya proliferated lyrics that renewed the ancient tradition, empha­sising love and devotion. ISKCON is part of Chaitanya's living legacy. My own Brahmin ancestor, the Gujarati saint-poet Narsinh Mehta, dressed as a gopi and sang his poems among bahujans. His devotion to Krishna transcended class, caste, and gender. When the British Empire brought an influx of British Christian missionaries, movements like the Arya Samaj sought to defend the Hindu tradition while reforming it.
In today's India, the (officially abolished, but de facto persis­tent) caste system continues to weaken. Democratic politics places Hindu groups in competition with demographically smaller but more united communities. This has caused a further evolution in modern Hinduism. Unlike every other polytheistic tradition, Hinduism is discovering a foundational persecution.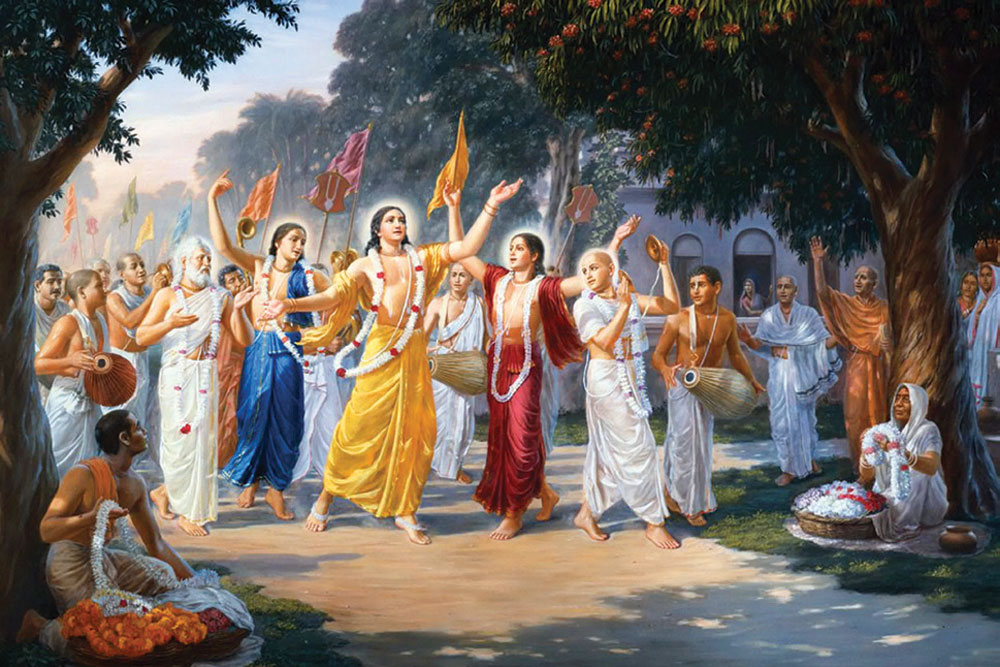 If Hindu kings had invaded the Hijaz over hundreds of years, used Arab Muslim women as sex slaves and exported thousands to India, taxed Muslims if they wished to continue practicing Islam, sacked Mecca, built a Shiva temple on the Kaaba's ruins, boasted about watering their horses at the Zamzam well—and documented all of this themselves in extensive chronicles—one might expect Muslims to feel a touch of resentment. In the Mus­lim narrative, Hindus would be cast as brutal aggressors, bent on eradicating their faith and humiliating its followers. It would be difficult, if not outright dishonest, to gainsay that narrative.
The Hindu invasions of the Dar ul-Islam never happened, of course. The inverse of that happened. The stigmata remain. Prayag is still named "Allahabad" on the maps. Unlike Rama's birth site, Krishna's remains marked by a dargah. The most obvious effect of those invasions can be seen on the map: South Asia's Muslims feared living in a democracy among people their co-religionists had conquered and despoiled so long ago. They agitated for, and received, a separate country.
It has taken decades, but those fears—of a Hindu majority electorate, uniting in opposition—have come true, partially. The Hindus of north India, whose relatively lower birth rates fore­shadow a demographic eclipse, have discovered, hiding in plain sight, their own foundational persecution: the Islamic invasions.
Historians unsympathetic to Hindu political causes under­stand the galvanising power of such a narrative. India's early Marx­ist historians simply elided the facts. As times and technologies have changed, concealment has given way to apologetics. Recent efforts have been made to rehabilitate even Aurungzeb. There are details of Islamic invasions of India that do not fit a simple narrative of predation by one faith on another: shifting alliances witnessed Hindu and Muslim kings fighting side by side; when a third imperial force—the British—arrived, a mixed-faith army re­volted to restore the "last Mughal" to the throne in 1857. Yet, unless apologists can list 17 Hindu kings who looted and sacked the same Hindu temple the way 17 Muslim ones looted and sacked Som­nath, the more emotionally charged narrative is likely to stick.
This foundational persecution has less purchase in the south, where the historical experience has been different, and where Hindu supermajority states are more deeply invested in caste-based politics. In 89 per cent Hindu Andhra Pradesh, for example, membership in the Reddy caste helped a Christian win the post of chief minister. In the north, caste distinctions have weakened enough to the point that an "other backward class" member, Narendra Modi, has gained the adulation of Hindus across caste lines. Just one hundred years ago, most upper-caste Gujaratis could not have imagined his rise to their state's top position, much less their country's.
In the long history of Hindu society, this has happened in the blink of an eye. The word "evolution" may well be wrong; it does not capture the rapidity of the process.
During Modi's tenure, welfare schemes for India's Muslim minority have increased. Social media's strident simplicity and bit­terly partisan journalism obscure these aspects of BJP governance in India. BJP itself has an interest in hiding its assistance to Mus­lims; it cares more about the sentiments of its base than countering accusations of Islamophobia in English-language newspapers.
The party's symbolic elements hint at the deeper transfor­mation that the party's rise represents, for it is the realm of sym­bols that reflects mass psychology. The religiously evocative lotus, the saffron-clad "Yogi Adityanath" who plays on warrior-monk imagery, the consecration of a reclaimed holy site in Ayodhya: Are these images and gestures exploited for political gain, or political expressions of a religious revival? Regardless of the explanation, their power cannot be denied.
Much of that power comes from a sense of historical humiliation and dispossession, centred on Islamic imperial­ism. Hinduism's newly discovered, foundational persecution has created a voter bloc that has held Modi's popularity steady at polling numbers no American president could dream of for himself. The saffron-clad chief minister recently won re-election in a state that almost never sticks with the incumbent. Hindu coalescence and cohesion is new and—to a political opposition that seems unable to answer it yet—frightening. After Independence, the religious rivalry deflected onto the India-Pakistan binary, as hot wars gave way to cricket matches. This antagonism no longer seeks a proxy outside India's borders.
No one can predict the coming decades. All parties and political movements surge and subside; Hinduism's fissile tendency may win out, should Modi's successor find it difficult to replicate his appeal.
Unless contemporary politics is a marker for something else. Dangers lurk in Hinduism's transformation to a religion with a foundational persecution: history offers, as grisly precedent and warning, the behaviour of Abrahamic religions worldwide. What alarms them most in India, perhaps, is the realisation that their polytheistic adversary has morphed to resemble them. "He who fights monsters," Nietzsche wrote, "should see to it that in the process he does not become a monster." Indian Hindu­ism will be tested in the decades to come. The question will be whether it can find a way to unite, and to assert itself politically and culturally, without turning—converting, as it were—into a version of itself its ancient rishis would not recognise.