THE BJP DRAWS a distinction between 'Western' notions of feminism and its own. The older women's movement drew on early global feminist movements to stress on the individual agency of women—outside of familial relationships (as mother, wife or daughter) and outside of religion and culture. The BJP, on the other hand, emphasised their agency as career women but equally their role in families and as upholders of culture. The Mahila Morcha: Training Manual valorises independent career women like tennis player Sania Mirza, badminton Olympic medallist PV Sindhu, boxer Mary Kom, astronaut Kalpana Chawla, singer Lata Mangeshkar and corporate chieftains like former Pepsi Chairman and CEO Indra Nooyi and Biocon's Kiran Mazumdar-Shaw. It also has sections on the contributions of women as mothers, wives, housewives, protectors of culture and tradition that sit side-by-side with their contributions as scientists, politicians and administrators. While the BJP stresses on the equality of women, it regards the traditional feminist movement as an imported 'Western' concept. This is an important distinction.
Citing ancient Vedic sages like Gargi, Kapila, Arundhati and Maitreyi as examples of women's agency in ancient India, the BJP argues that the historical contexts of women's movements in the West and India are different. 'In the Western view, woman was regarded as lower,' says the training manual. Speaking of Christian traditions, it argues that 'her Creation was from Adam's ribs and so she is a sub-part and her work is to keep man happy and serve him'. Many Western women's rights movements initially had to fight for their rights 'first from religion and the Church and then from the sovereign and the State'. This is why, in the BJP's view, their 'practices cannot be replicated to solve the problems of Indian women because India's intellectual, historical context and way of thinking towards women is different'. Acknowledging that, over several centuries, 'some bad customs were born', the BJP sees the degradation of the status of women in India as the result of centuries of political instability. Working women in India, it argues, are only regaining 'their ancient respected status', and bringing 'bad customs' to an end. 'They [women] don't need to fight with Dharmashastra [religious text] or to be freed from anyone,' says the BJP. In this view, women need equality and 'shakti' (power), not 'mukti' (emancipation).
The RSS agrees with this critique of Western as well as traditional Indian feminism that defines women's empowerment in terms of sexual politics and the philosophy of power. The Sangh's critique of feminism is best encapsulated by ABVP's Sunil Ambedar:
For them [Western feminists], the nature-defined role of women as mothers and carers was a model of femininity based on a patriarchal past, like cages associated with a gendered identity. Feminism is the language of male oppression and class struggle and it shows no flexibility to account for diverse experiences. Improvements in economic condition and education are not considered transformative enough. All contestations are about the woman's body. The hippie culture of the West in the 60s and 70s became the coda of this stream of thought. It is, therefore, natural for most women to be uneasy with Western feminist thinkers and their tropes, which have come to inhabit the social science space in India. In any case, whatever pretensions it had as an academic discipline soon degenerated into a fad and reckless lifestyle choices…It can be safely stated that the march of women's empowerment in India has no traces of Western feminist thinking. It follows the Indian trajectory of integration, where women and men work together to remove social ills that are incapacitating for women.
In other words, the BJP and the RSS talk of a new Indian model of feminism, focused as much on the family as it is on women's empowerment. The Sangh says 'it is reaching out to families with the message of women's empowerment, education, democratic participation and fighting evil practices like dowry. If a woman wants to go out for studies or work, she ought to be encouraged. If a woman decides to enter public life, she should be supported. We are seeing this change quietly sweep across the country in a uniquely Indian manner.'
This notion of feminism is more sophisticated than what most liberals believe it to be. The default view has been that it aimed at 'maintain[ing] the highly subordinate position of women in India'. The reality is different and much more complex. Swati Dyahadroy's work on Dnyana Prabodhini (DP), founded in 1962, has shown, for instance, that its women's wing had women doing things that men normally did, like beating drums in religious processions and learning martial skills. This countered the patriarchal idea of women's bodies and 'physical separation in public'. As Dyahadroy wrote, 'Women, thus, enter the public space claiming hitherto male domains by performing feats considered masculine in nature like beating drums, doing the lezim (local dance form similar to the drill) but encircled by male colleagues from the DP.' They claim the public space and get agency, and also work outside the home. In many ways, the BJP's focus on the mobilisation of women is informed by this broad worldview.
The BJP's decision, in 2018, to oppose the Supreme Court's decision on opening up the Sabarimala Ayyappa shrine in Kerala to women of menstruating age illustrated the tensions between its new outreach to women and the older cultural notions it was moved by. BJP President Amit Shah declared that the apex court should desist from passing judgements that could not be enforced. The party, he said, stood on the side of Ayyappa devotees, framing the conflict as a battle for 'dharma, belief and bhakti'. When Prime Minister Modi was asked why the BJP supported the criminalisation of triple talaq among Muslims but was opposing the entry of Hindu women into Sabarimala, he answered that triple talaq was a matter of gender equality, while Sabarimala was one of tradition. He told ANI that many 'Islamic countries', including Pakistan, had banned triple talaq and, therefore, it was 'not an issue of religion or belief'. On Sabarimala, conversely, he insisted that 'India is of the view that everyone should get equal rights' and pointed to diverse traditions: 'In India, there are also some small temples where men cannot go and men do not go.' Pointing to the one dissenting note, by Justice Indu Malhotra, in the 5-1 Supreme Court Sabarimala ruling, the prime minister said, 'a woman judge in the Supreme Court has made certain observations. It needs to be read minutely. She has seen the issue as a woman also and given her views. There should be a debate on that as well sometimes.' Shah too insisted that the limitation on entry was 'not discrimination', it was 'part of worship' and about the 'protection of the uniqueness' of the Sabarimala shrine, the only Ayyappa temple that had restrictions on women because of the celibate form of the deity there.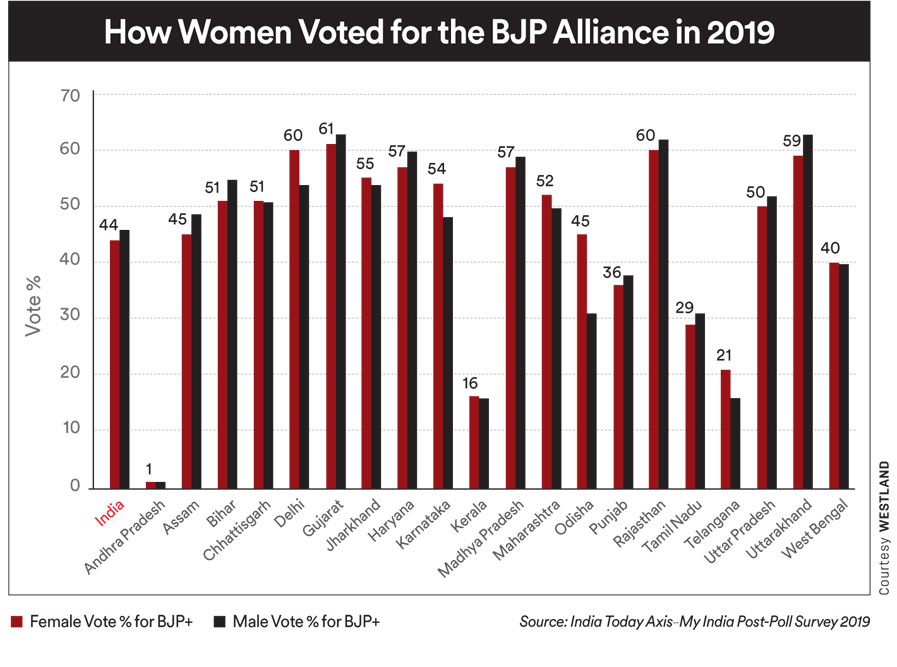 While the BJP was roundly criticised for its stance, it is important to note that the Congress took precisely the same position on this issue. The BJP's agitation against women activists trying to enter Sabarimala in November 2018 was matched by Congress-UDF leaders staging protests on precisely the same grounds at various places in Kerala, including a march led by former Kerala chief minister Oomen Chandy and Opposition leader Ramesh Chennithala from Nilakkal to Pamba. The Congress's turn away from the liberal position was best articulated by Thiruvananthapuram MP Shashi Tharoor. Having initially welcomed the Supreme Court verdict, he later changed his mind, arguing that a 'significant majority of women' had demonstrated that their 'faith is offended by the Supreme Court verdict', and that it would be 'preposterous to tell women that their faith is really a form of Stockholm syndrome. When you disturb the belief of worshippers, you violate a space beyond reasoning.' He admitted that this left liberals like him 'torn', but insisted that in 'religious matters, beliefs must prevail'. As Tharoor told me later in a public discussion, he changed his mind after he 'saw the reactions from my own people' whom he represented in Parliament and on 'seeing the depth of feeling, particularly among women'. As he put it, 'when you see it from the outside, you see it as an issue of equality and you frame it that way but from the point of believers…they frame it as an issue of sanctity', which would damage the centuries-old beliefs around the temple. Rahul Gandhi too changed his position on Sabarimala after initially supporting the Supreme Court verdict. Shorn of all the spin, the Congress and the BJP were essentially saying the same thing.
The Sabarimala debate demonstrates how all Indian political parties are conflicted on questions of gender. In a political landscape characterised by double-speak on gender, the gaps in the BJP's discourse may not necessarily be a disadvantage—in comparison to the Congress—especially if it is doing more on the ground for the representation of women than the other parties are.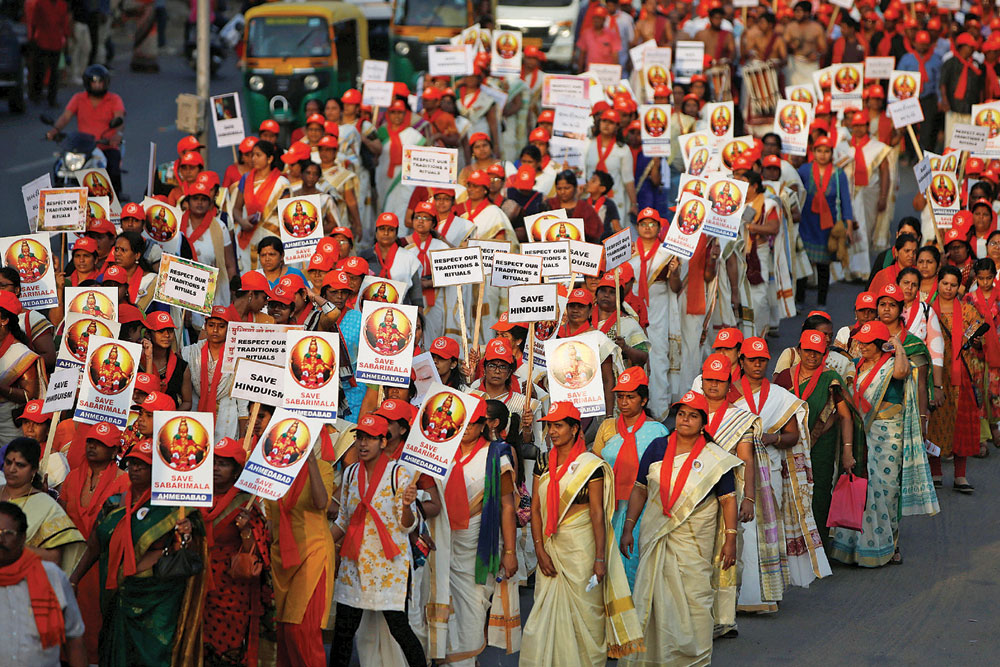 THE LARGE-SCALE mobilisation of women by the BJP after 2014 raises serious questions for the wider women's and Left movements in India. The fact that many women, especially in rural India, chose to vote for the BJP, and that non-BJP women's movements were unable to seriously expand their presence outside of their existing pockets, raises several questions that these groups must confront. The feminist movement first dealt with these fundamental challenges in the early 1990s, when large numbers of women joined the BJP's mobilisation on the Ram Temple. Writing on that first upsurge, Tanika Sarkar and Urvashi Butalia recognised that 'We do have before us a large-scale movement among women of the right who bring with them an informed consent and agency, a militant activism.' While left-wing women writers conceded that the ground was shifting, they largely felt at the time that these women had shifted because of religious causes like the Ayodhya Temple, and that they would shift back when these emotions receded into the background. Their understanding of the Hindu right-wing cultural vision as only privileging familial roles for women, as mothers or housewives, led them to assume that, at some point, many of these women would realise its limitations. This view was best summed up by Sarkar and Butalia, who argued that 'Feminist convictions are not given or inherent in women, after all.'
The evidence shows that these assumptions need serious revisiting. If religion was the only opium that moved women to the BJP through the Ayodhya movement, that is certainly not the case any longer. At the party, government and development beneficiary levels, the BJP is more gender-representative than any other party in India. If patriarchal ideas had imposed limits on its expansion among women, we have also seen how the views of the BJP and the RSS have evolved over time. The BJP's growth among women also raises deeper questions about what it means to be a feminist in India. It valorises women achievers and career women as well as housewives and mothers. Celebrating familial roles is anathema to a certain kind of feminism. While seeing women as only upholders of cultural values or as child-producing vessels is, of course, deeply problematic, what happens if a party upholds both emancipatory ideas and some traditional norms? Is that kind of feminism not feminism at all?
In some ways, the BJP's ideas on woman power draw from what is globally referred to as the 'third wave' of feminism. The 'first wave' in the mid-nineteenth and early twentieth century focused on getting equal rights for women. In India, the Constitution wrote equal rights for women into law in 1947, long before many developed countries did, though the social position of Indian women did not change for decades. 'Second-wave' feminism from the 1960s and 1970s saw discrimination against women as the outcome of cultural, political and religious inequality and focused on issues of identity. It argued that women had to get out of these bonds to be truly free. A product of the American Cultural Revolution of the 1960s, it was epitomised by the slogan 'The Personal is Political' that became synonymous with the women's liberation movement. The 'third wave' from the 1990s challenged the 'second wave' and emerged as a backlash against it. Broadly stacked under the rubric of 'post feminism', its adherents largely 'agreed with the goals of feminism, but did not identify themselves as feminists'. Unlike 'second-wave' activists, the 'third wave' rejected the idea that women are independent islands and argued that they could be both independent and have familial or cultural roles.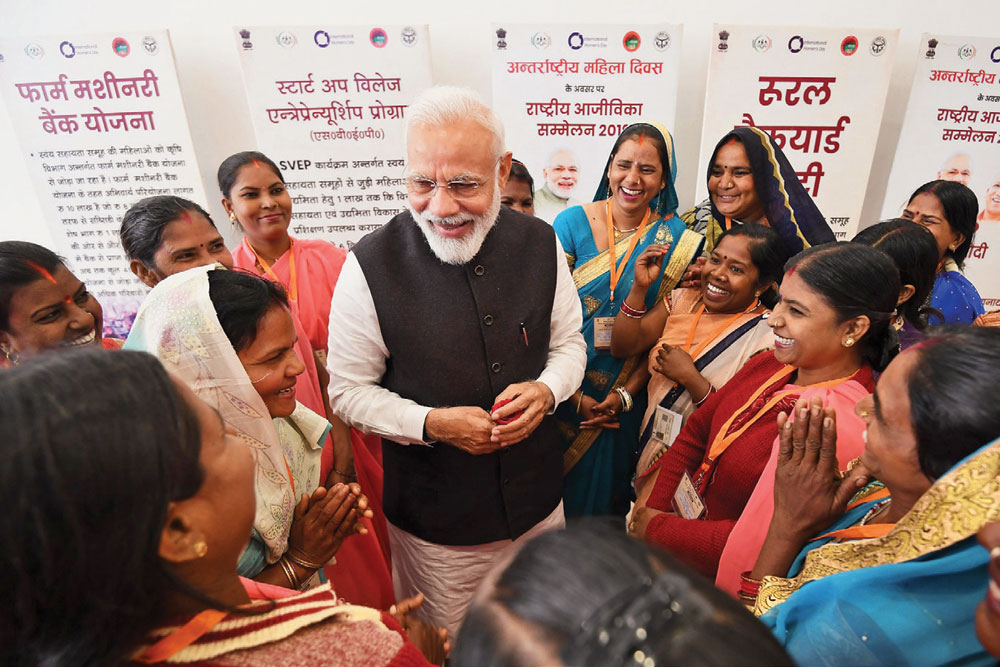 The BJP's women's outreach arguably drew from this way of thinking but added a Hindu twist to it. Modi often uses religious imagery to portray women, for example. During Durga Puja celebrations in October 2020, he announced that women of India should be respected like the goddess herself. He also published a collection of poems titled Letters to Mother, which conflated the nation with the universal idea of motherhood. Despite the BJP's success in mobilising women, most gender-based critiques of Hindu right-wing movements have failed to grapple with its nuances, much like the widespread mainstream academic reluctance to engage with gender and spirituality as a subject meriting serious study. The Pakistani scholar Ayesha Jalal has argued that women and spirituality did not receive enough attention because academic theology had relegated it to the margins of intellectual discourse. 'The feminist movement for the most part too has skirted around it because of the distaste with which its luminaries look upon matters to do with religion.' The same can be said about the wider left-wing Indian women's movement and how it approached the BJP and the RSS.
Even as the feminist movement remained deeply engaged in vociferous debates on identity and patriarchy, the evidence shows that the BJP significantly widened its ambit and drastically increased its gender mobilisation. I am not a specialist on women's issues. However, as someone examining the BJP's growth and looking into this arena from that vantage point, I was surprised that I found virtually no serious research from gender scholars on the BJP and its mobilisation of women in the post-2000 period. While a number of scholars did fine studies of the Hindi nationalist movement and the woman question in the 1990s, there has been no substantial work since. This is a surprising gap because women have been at the centre of the BJP's rise as India's predominant political party after 2014. Their modes of mobilisation and the impact of governmental policies obviously need new research that gender theorists and activists must engage with and examine more deeply. In some ways, the BJP's rise under Modi embodies a clash of different versions of feminism. Simply rejecting its ideas on women as regressive is not enough. Even those who oppose it must try and understand why more Indian women agree with the BJP's notion of women's equality than theirs. It necessitates a fresh interrogation of old assumptions and a new debate on women and Indian politics.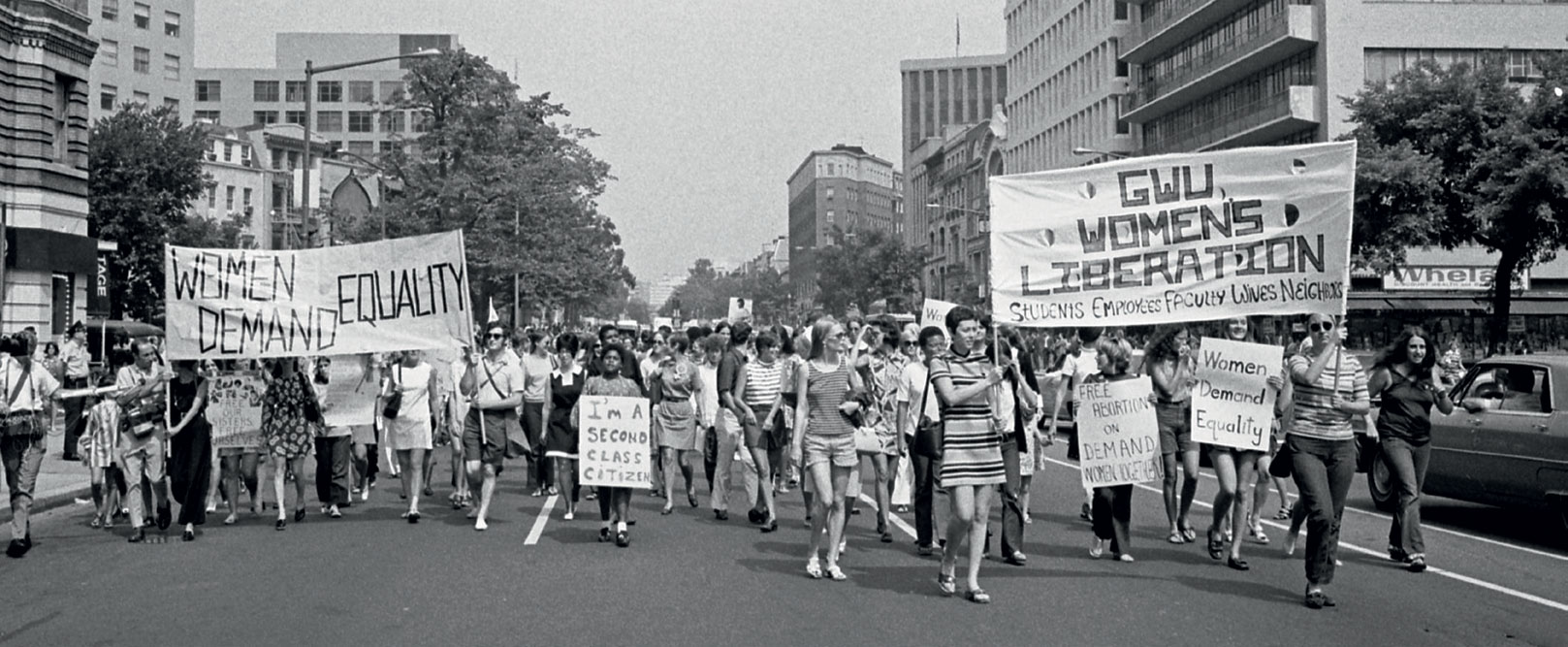 At the time of writing, the BJP was initiating another gender-initiative to bring the minimum legally acceptable marriage age of Indian women on par with men to twenty-one, from eighteen years of age. Announcing that he had been getting 'a lot of letters from aware daughters from across the country for an early decision on the matter', Prime Minister Modi declared in October 2020 that his government would decide soon after a high-powered committee headed by Jaya Jaitly, former president of the Samata Party, gave its report. Like the triple talaq case before it, the proposal was opposed by several women's rights groups on various technical grounds because they saw it as a way of reducing women's agency in cases of elopement and love marriages. The BJP, on the other hand, portrayed it as one of gender-equality. Either all Indian men and women should be allowed to marry at eighteen or all at twenty-one. Politically, this can be framed as a simple yes and no question to voters. Common sense dictates that the disparity in age limits clearly makes no sense. Yet, the move seemed to tie up several rights groups in knots. Whichever way this plays out in the future, it showed once again how the BJP was deploying women's issues to plot its future political growth.
(This is an edited excerpt from The New BJP: Modi and the Making of the World's Largest Political Party by Nalin Mehta)