ASKED BY THE JOURNALIST Maggie Haberman whether he was glad he ran for president—given the many scandals and humiliations he suffered in office—Donald Trump replied that, on balance, he was. "The answer is, yeah, I think so," he told the respected New York Times reporter, who has covered him for decades, in a book she published this week. "Because here's the way I look at it. I have so many rich friends and nobody knows who they are."
So that was it. Trump did not want to pass legislation or make America great again. He just wanted to be famous. Yet as he ponders announcing a third presidential run, ahead of the general election due in 2024, he now has a more troublesome reason for wanting the world's most powerful job. It may be his best way to stay out of prison.
Even for a figure as maverick and divisive as Trump, the contrast between his best and worst-case near-term prospects, both of which appear entirely plausible, is head-spinning.
On the one hand, the twice-impeached Republican has been behaving as if he intends to regain the White House ever since he was ejected from it, kicking and screaming, by the electorate in 2020. Indeed, he claims to be its rightful occupant, on the basis that he won an election he demonstrably lost. He is still campaigning hard—and often teases his adoring crowds that a formal declaration of his candidacy for 2024 is imminent. "We have a president who ran twice, won twice and may have to do it a third time. Can you believe it?" he declared in Nevada.
That might be all a grift. Trump has raked in well over $100 million in donations since his election defeat by suggesting he continues to fight his supporters' corner. Yet he does seem to be serious about launching another run. And he would probably pick up the Republican nomination if he did.
Only one former president, Grover Cleveland in 1892, has previously come back from electoral defeat to win a second, non-consecutive presidential term. And on the face of it Republicans should not count on Trump emulating him. He is the only president never to have had a positive approval rating. And the struggles of his successor, Joe Biden, have not made many Americans reappraise Trump. Yet he retains a diehard fan-base, representing around half the Republican vote, and that might be enough to deter or beat any rival in a Republican primary election. And if the enfeebled Biden were again his opponent, or the economy in recession, he might easily scrape a victory in the general election that would follow. In hyper-partisan American politics, most voters vote for their party's candidate, whatever they may think of him.
Or, as his legal troubles mount, Trump might have a more ignominious future in store.
He is no stranger to law courts. According to one estimate, he or his companies had been involved in 3,500 legal cases at the time he entered politics in 2016, including a couple of hundred that he lost or settled. He was subsequently accused of multiple instances of sexual assault, including rape, running a fraudulent charity, tax fraud and other offences—most of which were too old to investigate. In which case, no problem. Trump has managed his many legal difficulties with a combination of very expensive lawyers and utter shamelessness. He does not fear legal disgrace. He views the legal system as another sphere to be mastered, a place where rivals can be intimidated and potential problems managed or, with the help of those costly lawyers, sterilised. Thus his repeated recourse to bankruptcy proceedings when beset by creditors; or his agreement in 2016 to settle a fraud investigation into his hucksterish former real estate courses for $25 million. Yet an expanding suite of civil and possible criminal suits, including several arising from his effort to steal the 2020 election, is looking distinctly awkward for him.
Investigators are closing in from several directions. Last week, the attorney general of New York state, Letitia James, sued Trump and his three adult children for what she alleged to be their real estate company's "astounding" fraudulent practice of inflating the value of its assets to obtain preferential terms from lenders; then deflating them to reduce its tax liability.
James wants to ban Trump and his offspring from doing business in New York, where the Trump Organization is based, and force them to repay at least $250 million to companies hurt by their alleged fraud. That would probably end Trump's business career. James also vowed to pass her evidence on to the Department of Justice, which might consider using it to bring a criminal charge against the Trumps.
Proving fraudulent intent in such cases is hard. Yet James had previously signalled confidence in her case by rebuffing offers from Trump's lawyers to settle it. The examples she cited last week might make that understandable. She claimed that Trump valued his apartment in Trump Tower at $327 million, more than three times the most expensive sale-price ever recorded in Manhattan—and that in so doing he claimed it was three times its actual size.
The former president may have additionally strengthened James's hand by insisting, when questioned by her investigators, on his "Fifth Amendment" right to remain silent on over 400 occasions. Evading interrogation by "pleading the fifth" is not allowed to be incriminating in a criminal case. But in civil cases, which carry a lower burden of proof, it can be. "We must hold former presidents to the same standards as ordinary Americans," said James, sounding undeterred by Trump's inevitable lambasting of her as a "racist" (she is Black) and vengeful Democrat.
The Department of Justice is meanwhile trying to hold Trump to account on another matter: his removal of hundreds of government documents from the White House. Almost 300 were "classified", and when the justice department initially demanded them back, Trump either obfuscated or refused to provide them. In August, the justice department finally launched a raid on his art deco mansion, Mar-a-Lago, in Florida to recover the documents.
Trump naturally tried to turn this to his advantage. He claimed to be the victim of a witch-hunt and to have used his presidential authority to "declassify" all the sensitive materials—meaning he had done nothing wrong. He demanded the appointment of a special adjudicator to rule on which of his purloined documents the justice department could consider as evidence against him. A friendly Florida judge granted that request; last week it was partly overruled on appeal.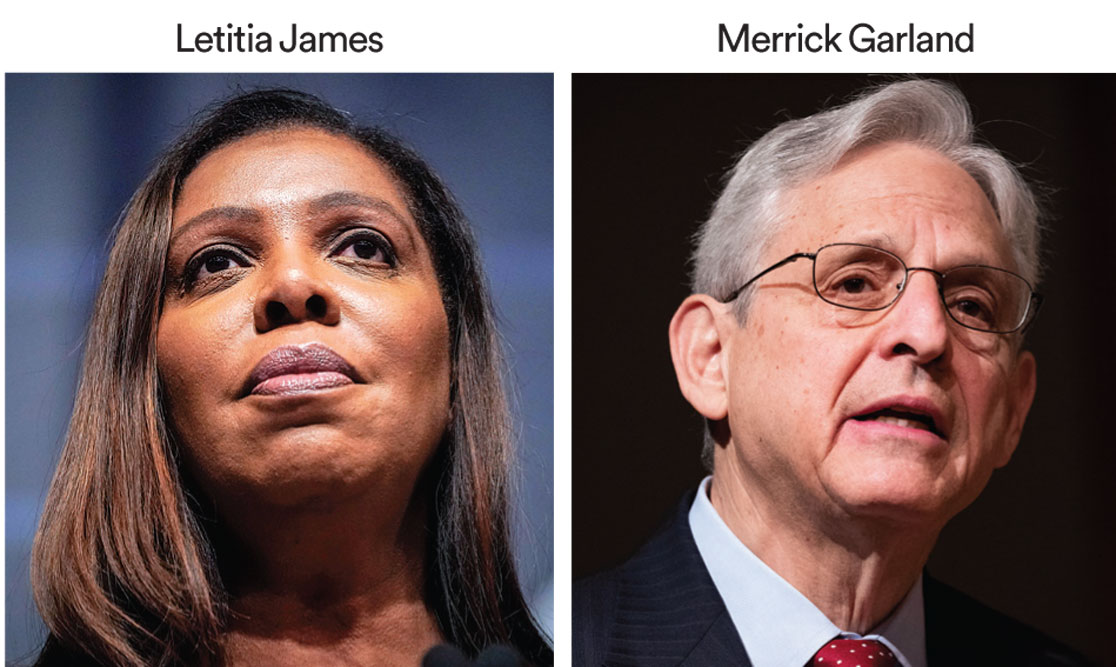 There is speculation in Washington DC that Trump could be charged with mishandling classified material. That, ironically, was an allegation he levelled against his first Democratic opponent, Hillary Clinton, based on her use of a personal email account for government business. It was a bogus claim that nonetheless convinced millions of Americans that Clinton was dishonest, thereby delivering the presidency to Trump. If charged by the justice department over his hoarding of classified material, Trump might lose his chance of regaining it. No doubt Clinton would appreciate the symmetry.
THERE IS ALSO—and most importantly—a growing prospect that Trump could be called to account for his most serious offence: his multi-pronged effort to overthrow the result of the 2020 election, including the mob attack on the Capitol, on January 6, 2021, that it inspired. Intended to stop Congress ratifying Biden's victory, the riot left nine dead—including four police suicides after the event—and hundreds injured.
Trump is, again, being investigated over his alleged election heist events by different authorities. The district attorney of Fulton County in Georgia, which encompasses most of Atlanta, is probing his and his disreputable lawyers' effort to change the poll result in a state that Biden had won by less than 13,000 votes. A leaked call in which Trump can be heard enjoining Georgia's top election official, Brad Raffensperger, to "find" the few thousand votes he needed to turn defeat into victory may have broken a state law against solicitation to commit election fraud.
A bipartisan committee of the House of Representatives—consisting of seven Democrats and two courageous Republicans—is meanwhile providing a much fuller picture of Trump's attempted heist. At a series of public hearings held throughout the summer, the so-called January 6th Committee (House Select Committee to Investigate the January 6th Attack on the United States Capitol) has provided reams of evidence—much of it from the lips of the former president's closest aides—to suggest he was repeatedly advised that he had lost the election and therefore knew his claims to the contrary were untrue. And yet he ploughed on, with one subversive strategy after another, to try to change that reality.
The committee has described how Trump and his advisers pressured, besides Raffensperger, many officials in many states to falsify the election results, or else to falsely report them to Congress. The January 6 riot by Trump's most rabid supporters, the committee claims, was a direct consequence of these efforts—indeed, some in the former president's retinue appear to have been forewarned of it. Trump, argued one of the committee's Republican members, Liz Cheney, "summoned the mob, assembled the mob and lit the flame of this attack."
The House committee, expected to hold its final hearing in October, cannot bring charges against Trump. It can merely recommend that the Department of Justice do so, for what little that might be worth. Yet it would be surprising if the damning testimonies it has gathered had not already inspired the department as it pursues its own—acknowledged yet secretive—investigation of the Capitol riot and Trump's hand in it.
The committee appears to have outlined the likeliest possible charges that the former president could face. In court filings related to its effort to secure evidence and testimonies for its inquiries, the committee has argued that the president broke two federal laws: against "[conspiring] to defraud the United States" and corruptly obstructing government business. Prima facie, a federal judge in California accepted that argument in June as the basis for ruling that one of Trump's lawyers, John Eastman, must provide the committee with emails. Conviction on either charge could, in theory, put Trump in prison for years.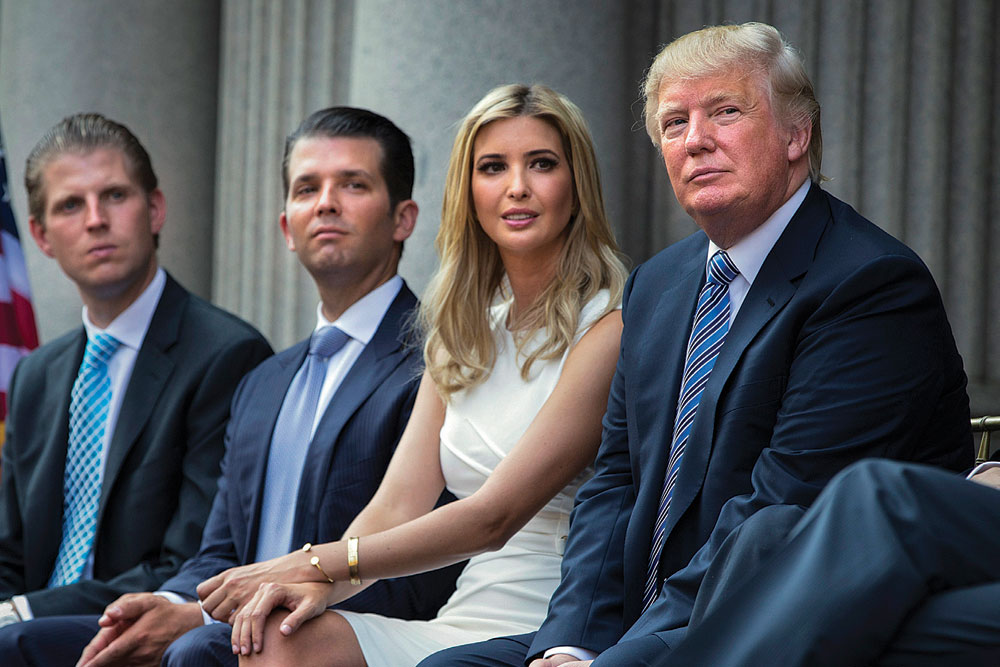 Some doubt that the justice department will ultimately have the stomach to charge a former president. Securing a criminal conviction requires a much higher standard of proof than securing evidence. And the federal attorney general, Merrick Garland, is cautious, slow-moving and deeply concerned that the justice department should stay out of politics.
Trump's loyal supporters—representing roughly a quarter of the electorate—would certainly view a criminal charge against their leader as an establishment stitch-up. Given that they believe his lie that the 2020 election was stolen by Biden, how could they view it otherwise? Knowing this must make Garland uncomfortable. But he must also realise that not charging Trump because of such considerations would be an even more political act than simply charging him. Which way the attorney general could go on the matter is wholly unclear.
Yet Trump should be worried. Though his loyal supporters remain with him, the committee's hearings and the Federal Bureau of Investigation (FBI) raid on Mar-a-Lago (perhaps especially) have chipped away at his standing with other Republicans and independents. In mid-summer, he was rumoured to be planning to try to stanch his bleeding support, and perhaps warn off Garland, by hurriedly announcing his new presidential candidacy. (It was assumed—perhaps wrongly, for these are uncharted waters—that the attorney general would be even more reluctant to charge a presidential candidate than he would a mere former president.) But in any event, Trump appears to have decided against an early announcement for now.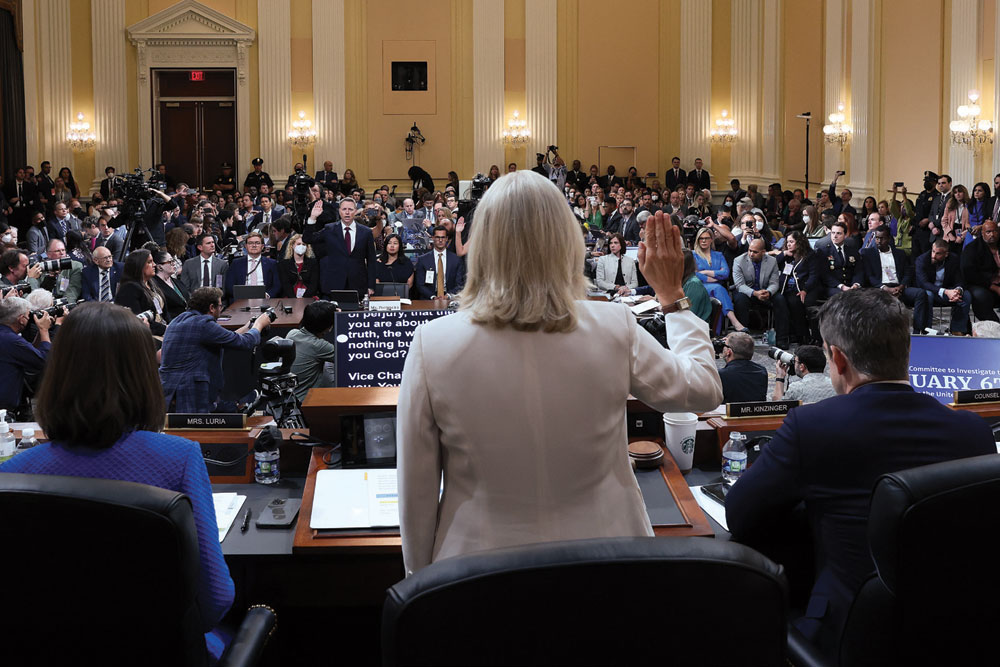 Perhaps he is not yet committed to running—no one, very likely including himself, can be sure on that. He would also be wary of forfeiting the element of suspense hanging over his decision to run or not to run prematurely. And there is an additional possible complication: in the form of rather better political news for Biden and the Democrats.
Until recently, it seemed clear that, beset by inflation, a snarled legislative effort and the president's poor personal ratings, Democrats faced a hammering in the looming mid-term elections. This also argued for Trump making an early announcement of his candidacy: he could then claim credit for his party's expected mid-terms triumph in November. But Democrats' fortunes have improved. Gasoline prices—the most important inflation measure for most Americans—have moderated. Democrats have passed a flurry of laws, including America's first major federal climate legislation. Biden's numbers are looking a little less dreadful.
And some of the candidates Trump has endorsed in the mid-terms, due in November, have been exposed as incompetent or strange. In particular, the struggles of Trump-endorsed Mehmet Öz, a TV doctor running for the Senate in Pennsylvania, and Trump-blessed JD Vance in Ohio, will make it harder for Republicans to capture the Senate. That would be a major disappointment, given the gains the opposition party is expected to make in the mid-term elections.
Trump would certainly not want to be associated with it. Better, in that case, for him to delay his expected announcement a little longer. And pray that he can evade the long arm of the law in the meantime.