ONE OF THE many messages shared online after Reliance Industries Ltd (RIL) snapped up debt-saddled Future Group's retail assets invoked Gujarati pride and its mercantile ethos. In the joke, the narrator and Mukesh Bhai (Mukesh Ambani, RIL's chairman) go to buy groceries from Big Bazaar, owned by Future, and while the narrator buys onions on sale, Asia's richest man buys out the whole company and much more. In fact, Ambani bought retail, warehousing, wholesale and logistic operations from Future Group for Rs 24,713 crore, which means he now owns 1,800 stores of popular brands such as EasyDay, Central, Foodhall and FBB, besides Big Bazaar.
Described by many as a burnished showpiece of Indian enterprise, RIL is acting on an ambitious vision to bolster its retail spread and emphatically dominate e-commerce giants, such as Amazon and Walmart, in the domestic market. The Future entities that RIL will now own, apart from retail, are Future Lifestyle Fashions Ltd (which operates Brand Factory) and Future Consumer Ltd. More funny messages and those that celebrate the Gujarati sense of entrepreneurship and business zeal are in circulation long after this major corporate announcement came out at August-end.
To understand the grand strategy of Mukesh Ambani, who beat Tesla's Elon Musk and the likes of the Google founders to become the world's sixth-richest man in net worth, it is important to remember that Ambani had said early on that his company would always embrace businesses of the future, which in the current context include the retail and digital sectors that are relatively resistant to economic shocks. Ambani has called it the Reliance DNA and has said this is the core of the philosophy of his father, Dhirubhai Ambani, who built the Reliance empire from scratch. The entry of Ambani Sr to the realm of Indian business is often said to be epochal, in that it effectively replaced an era of socialist policies often described as 'self-reliance'. What followed, they say, was the era of Reliance.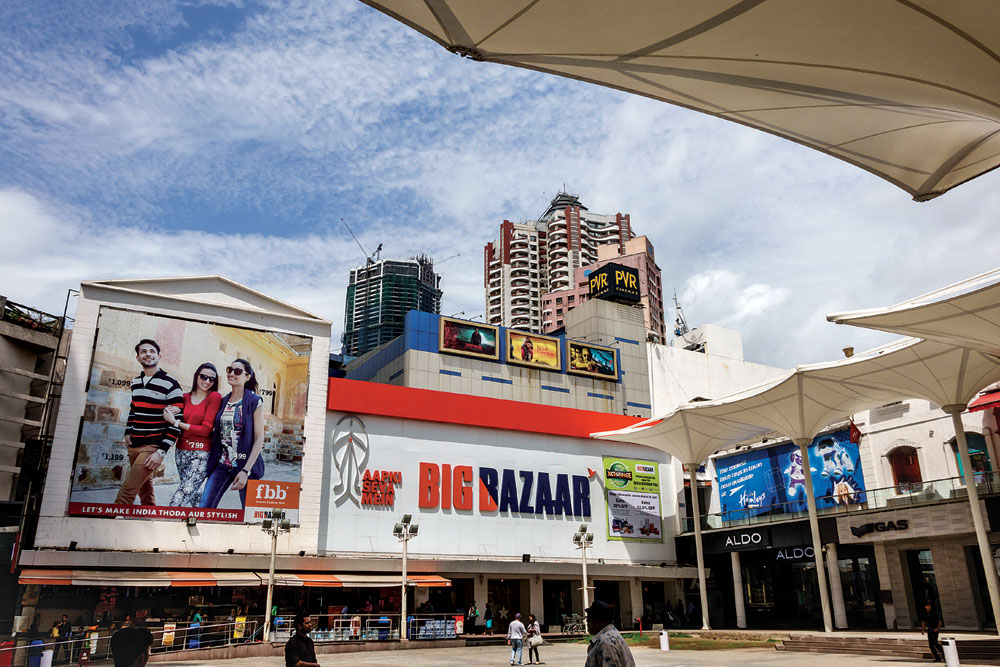 The transformation of RIL is rather unprecedented in the region's business history: it shifted from textiles and polyester to oil and then to consumer goods and digital. Under Mukesh, this transformation has been swift, which is why, on Dalal Street, there is a saying that if data is the new oil, the only man who has understood it clearly enough to reorient his business strategy is the captain of a heavy industrial group. This change is nothing short of phenomenal. Ambani has given enough and more reasons why he is doing what he is doing: that he is ceding to the young generation within the family and in the Reliance empire. He always says that is the way his father wanted him to do business ever since Ambani Sr initiated his son into the business at the age of 14 by treating him not as a son, but as a partner. "Investing in businesses of the future is the key," he often reiterates.
Stories about Mukesh Ambani's business acumen and intuitions abound. Long ago when he was asked by an associate where he wanted to be on the wealthy list in the future, he had outlined a step-by-step approach starting from 500 to being at the top. Ambani, who works late and starts work before noon, is a bibliophile who also gorges on technology articles besides finding time to watch movies. His favourite movie, informs a former RIL executive, is The Godfather, directed by Francis Ford Coppola and based on a book by Mario Puzo. He also ranks Walter Isaacson, the author of several biographies including that of Apple co-founder Steve Jobs, as his favourite writer. "As far as his goals are concerned, I think he is steadily moving up towards his goals. He is already the sixth-wealthiest man in the world and is gung-ho about his investments in 5G and retail, which in India is growing rapidly and is expected to touch $1.3 trillion by 2025. He is already ahead of even international behemoths. As with 5G, with the world looking forward to doing business with non-China-based companies, RIL is expected to hit paydirt. As Mukesh himself said, he seems to be ahead of others in terms of intuition. But then what he calls intuition is simply business acumen, in common corporate parlance," says a former RIL executive.
"No other businessman of his age group (now 63) either in India or abroad would even contemplate diversifying to tap new opportunities. At least so far, we have not heard of anyone else who had the courage and the risk-taking ability to do that," says a Mumbai-based senior executive of a consultancy.
RIL's chairman, who was born in Aden, Yemen, in 1957, while his father was based there, relocated to Mumbai in 1958 when his father started the textile business, first named Vimal and then 'Only Vimal'. Although his father kept him abreast of the trajectory of their business from an early age, Ambani Jr went on to study at St Xavier's College, then pursued a BE degree in Chemical Engineering from the Institute of Chemical Technology before he headed for the US to do an MBA at Stanford University. Steve Ballmer and he were buddies there; both dropped out in 1980, Ballmer to help build his former Harvard friend Bill Gates' tech start-up Microsoft and Ambani to assist his father grow Reliance from a fast-growing business to a conglomerate. All through, whenever Ambani diversified, there were critics who predicted huge setbacks, and they were all proved wrong.
Ambani, whose son Akash and daughter Isha are active in the business along with his wife Nita, has often talked about how he conceived the idea of becoming an internet titan with the launch of Jio through which he wants the whole country to stay linked to the World Wide Web at affordable prices while enjoying enhanced internet connection speed. On the morning of her return from Yale University, of which Isha is an alumnus, she reportedly said: "Papa, internet speed in India sucks." Ambani recalls that he tried to initially convince his daughter that the internet speed and response time was good enough at their home, but finally realised that his daughter had a point because she kept insisting that she had managed all her classes, assignments, videoconferences and submission of video assignments on the internet at Yale with no problem.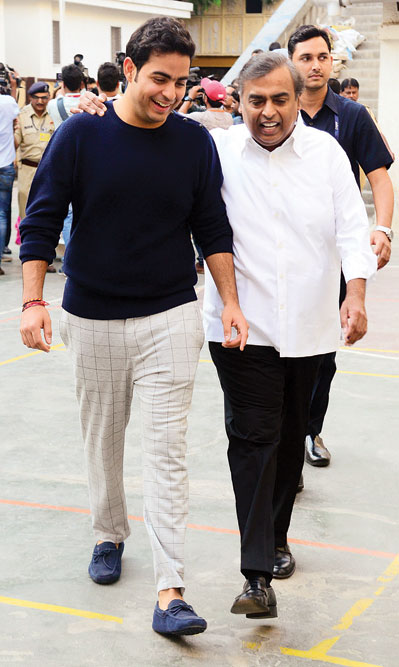 There are analysts who contend that the challenges in the 5G space are huge for RIL, especially because for global reach, the company has to battle competition from players who have been there and done that: Huawei, Ericsson, Nokia and so on.
But what most analysts agree about RIL is that its retail business will move from strength to strength. Let's not forget that the contribution of the retail sector to India's GDP stands at 10 per cent while its contribution to employment is at 8 per cent. More importantly, others are already feeling the heat of RIL's e-commerce foray.
Deven Choksey, MD, KRChoksey Investment Managers, says: "Last year, RIL had Rs 1.65 lakh crore of revenue from its retail businesses. If we take up the numbers Future Group produced from retail, it adds about Rs 26,000 crore. Added to the Rs 1.65 lakh crore this year, RIL's overall revenue from retail would be anywhere around Rs 2 lakh crore." He goes on: "This puts them ahead of anyone else in the retail space."
Choksey says that at the moment 59 per cent of retail is contributed by the grocery segment and 41 per cent by the non-grocery segment: "If you look at this trend, which is going to continue, Reliance Retail's model to connect kirana stores sounds reassuring because they would be having the largest part of the retailing business through kirana stores connected to their JioMart platform." Last year, Reliance Retail contributed Rs 35,000 crore of revenue from groceries and Future Group contributed somewhere around Rs 16,000 crore. "So that is roughly Rs 50,000 crore coming in from grocery retail alone last year. And, at a 15 per cent rate of growth, they will clock Rs 65,000 crore worth of revenue in the current financial year only from the groceries," Choksey avers.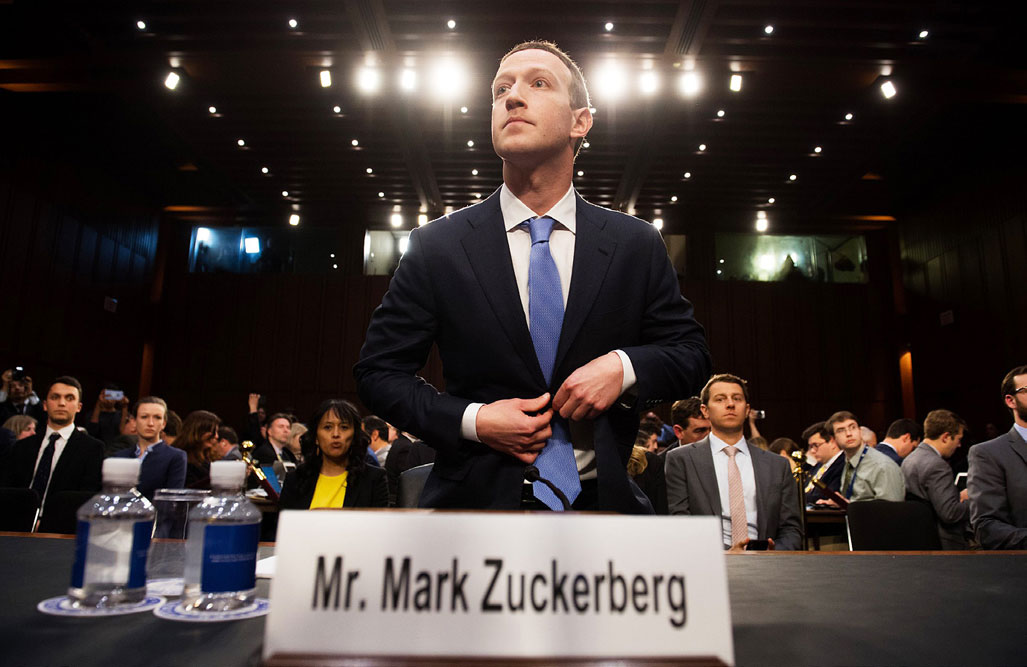 He emphasises, however, that the mainstay of Reliance's retail is in the digital domain with its digital stores. The Reliance Digital stores contribute about Rs 45,000 crore worth of revenue, which is one-fourth of the total revenue of the company, he reasons. Of the 10,000-odd stores that Reliance has on the ground today, almost three-fourths of them are Reliance Digital stores. "The fashion and lifestyle business contributes only Rs 13,000-14,000 crore in revenue. Now a chunk of revenue will also be attributed to the petroleum retailing business which is the JV between them and BP where RIL has 51 per cent stake. Whatever retailing of petroleum products they do, it will also be forming a part of the overall retail segment of the company," Choksey states. Smart moves, indeed.
Isha Ambani, Director, Reliance Retail Ventures Limited, spoke to Open about the Future Group deal: "With this transaction, we are pleased to provide a home to the renowned formats and brands of Future Group as well as preserve its business ecosystem, which have played an important role in the evolution of modern retail in India. We hope to continue the growth momentum of the retail industry with our unique model of active collaboration with small merchants and kiranas as well as large consumer brands. We are committed to continue providing value to our consumers across the country."
RIL launched JioMart, an online selling platform for Reliance Retail's grocery outlets, late last year. Customers can place orders through WhatsApp, which, at the moment, is used by 400 million people in India. According to other reports, the Rs 6.6 lakh crore conglomerate picked up 15 per cent of online lingerie company Zivame and a sizeable chunk of online pharmacy Netmeds apart from holding negotiations with online retailers, some of whom are household names. India was ranked number two on the Global Retail Development Index in 2019.
On the Netmeds buy, Isha Ambani says: "This investment is aligned with our commitment to provide digital access for everyone in India. The addition of Netmeds enhances Reliance Retail's ability to provide good quality and affordable healthcare products and services, and also broadens its digital commerce proposition to include most daily essential needs of consumers. We are impressed by Netmeds' journey to build a nationwide digital franchise in such a short time and are confident of accelerating it with our investment and partnership."
Ankur Bisen, head, Consumer & Retail, Technopak, argues that the Reliance Retail-Future Group pact augurs well for the retail sector because it is capable of making food retail also modern. "For 15 years, the story is around traditional retail going modern, online, etcetera. But food has not gone modern. For any agri-reform to take place, you can't have a unidimensional approach around subsidies and support. You need demand pressures from the market to reform the supply chain. So, we have to view the deal in the light of the under-invested category of food retail." He is also pleased with the leadership at Reliance Retail. Says Bisen: "Pankaj Pawar has been heading the entire Reliance Retail since 2006 and reports into Manoj Modi [trusted lieutenant of Ambani]. A lot of digital transformation is what Isha and Akash Ambani are looking at. This is Reliance Retail leadership from a non-fuel and non-telecom perspective. Now even Gaurav Jain is working along with Pankaj Pawar. The outfit is run as a professional entity with CEOs of different formats reporting into the leadership structure that has been laid out."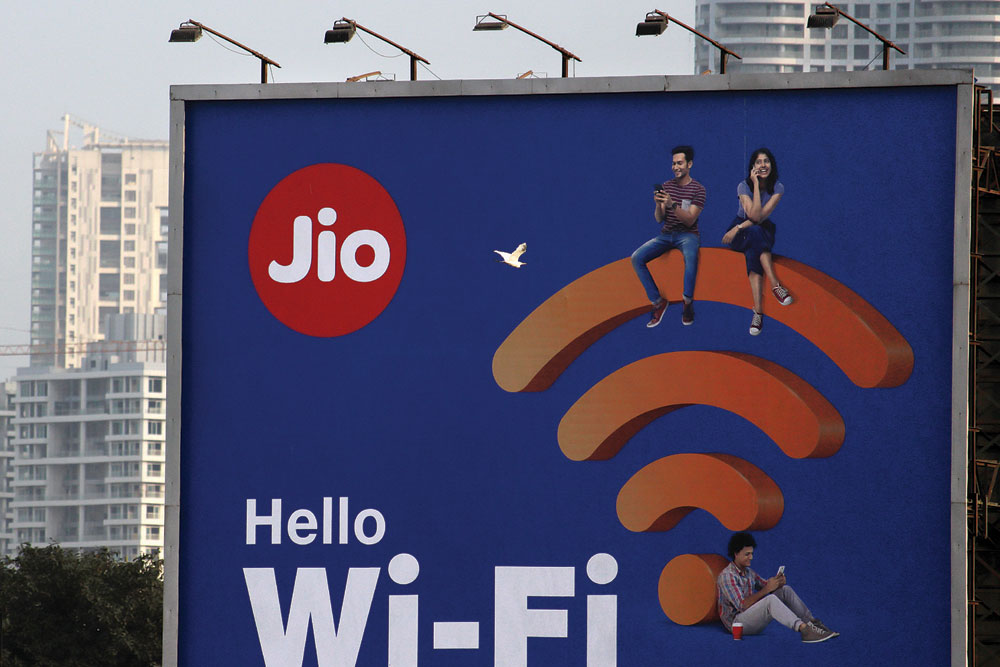 On investment by General Atlantic in Jio Platforms Limited, Akash Ambani, Director, Jio, told Open: "We are delighted that a renowned global investor like General Atlantic is partnering with us in our journey to digitally empower India and Indians. Jio is committed to make a digitally inclusive India that will provide immense opportunities to every Indian citizen, especially to our highly talented youth. General Atlantic's endorsement and partnership energises Jio's young team to set and achieve even more ambitious goals in our onward march."
At least two people who have watched Ambani closely say that his business intuition arises not only out of his familiarity with technological advancements, but also from his understanding of grassroots India. As someone who grew up in a home with middle-class values, he has himself suggested that he knows both the street and Wall Street. When he and Nita were dating in 1984, he would take her out most often to eat vada-paav at street-side eateries although he also took her to Mumbai's posh restaurants, driving around in a green Fiat car. Even though he dines at luxury hotels, he still visits Matunga's Mysore Café occasionally to tuck into his favourite dish, idli-sambar. He began frequenting this café on Bhaudaji Road when he was an engineering student from 1974 to 1979. Ambani had cracked the IIT entrance exam and joined IIT Bombay, but when the results of the University Department of Chemical Technology (UDCT) came out, he left IIT to join UDCT where he met Manoj Modi, who now plays a pivotal role at RIL. It is confirmation of Ambani's conviction about keeping his friends closer.
HIS FAMILY MOVED up the social ladder at breakneck speed thanks to his father, but the young Mukesh had great exposure to various socio-economic groups and neighbourhoods in Mumbai. Moving over the decades from Bhuleshwar in a crowded commercial area to Usha Kiran, a high-rise on Altamount Road to Sea Wind in Cuffe Parade and then to Antilia, again on Altamount Road, Ambani has had direct interactions with various layers of urban Indian society. He said years ago in an interview to Rediff that as kids, he and his siblings, Dipti, Nina and Anil, "played hockey, football and different kinds of games, watched matches at Cooperage, travelled in buses and trains and explored different parts of Mumbai. We went camping and stayed in a village for 10-15 days every year".
"As the middle class in India is expanding, he knows what they want. He has an ear to the ground and he considers the opinions of people in his family and the company and takes their suggestions seriously. Which explains why he is betting big on app-based businesses and is open to partnerships. That way, he is down-to-earth," says the executive who has worked with RIL earlier. Talking of partnerships, Ambani has sold $20 billion of Reliance Jio, his telecom venture, to a group of investors, including Facebook and Google. "This will offer him great advantage that cannot be fully explained or comprehended at this stage," says the Mumbai-based consultant. Ambani had said years ago in a speech that the world would eventually shift from fossil fuel to renewable energy, underlining his strategy. He had also said he wants his new businesses to create a huge number of jobs for the country's young citizens so that he can put a lot of money in their hands to rev up the economy and try a hand at innovation.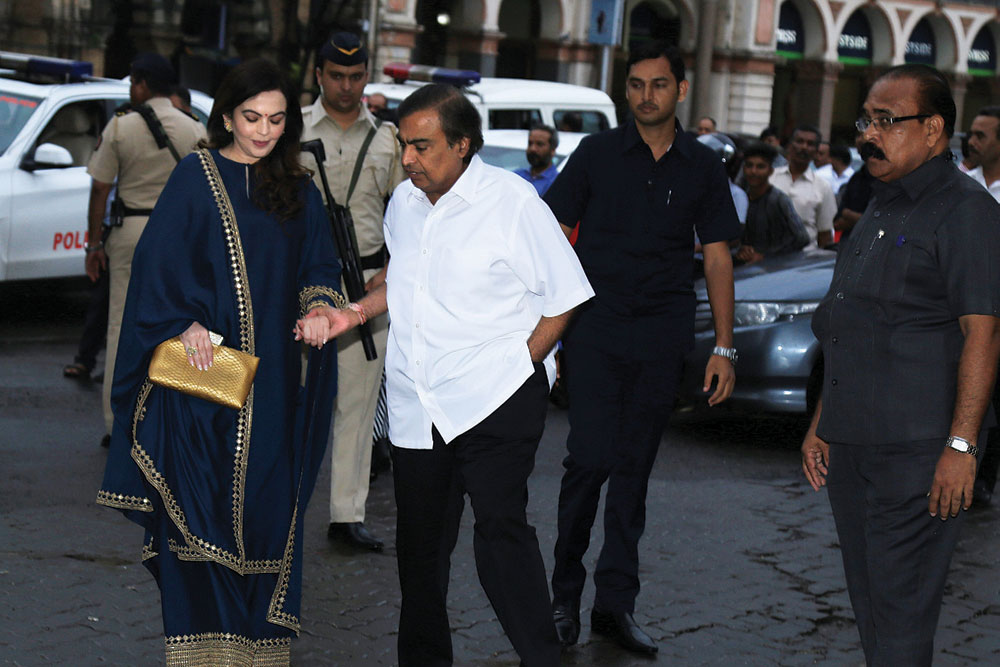 Google, Microsoft and Facebook are thrilled about the deals they have inked with Reliance Jio. Says Mark Zuckerberg, CEO, Facebook: "India is a special place for us, it's home to the largest communities around the world on Facebook and WhatsApp, and there are a lot of talented entrepreneurs. It is also in the middle of a major digital transformation that's being led by organisations like Jio that over the last four years have put hundreds of millions of Indians on to the internet. And that's a big deal, because when people get access to the internet, digital tools, they are powered to do a whole lot of new things—learning, teaching, finding communities, people they care about, and of course starting all kinds of new businesses." Sundar Pichai, CEO, Google, is glad that the joint collaboration will focus on increasing access for hundreds of millions of Indians who don't currently own a smartphone.
Meanwhile, some analysts are excited for Jio, but a few others forewarn that any company that gets into the global 5G space will face numerous challenges. Mahesh Uppal, a telecom consultant, points out that while Reliance may have invested in hiring very bright engineers, acquiring start-ups and so on, such steps alone cannot ensure a business edge. He adds: "It (RIL) is also likely to be a major potential user of its technology output. Having said that, this is an extremely competitive area. It is an area where Ericsson, Nokia and Huawei have great advantage over others. So, it is no walkover for anyone who moves in." Uppal states that the approach that Reliance is following is not tailor-made for short-term success. "Embracing Open-RAN (radio access network) would basically mean that you can have a network in which people could source components from different companies. While it is true that it is the direction the technology is heading, we should not forget that the very same companies competing in the market are also aware of this and are also putting in huge resources to make sure that they address new challenges," he points out.
Uppal goes on: "One key thing as regards this technology is that no country has a large enough market. So, the key to success is to be able to access a global market. Unless you have a global reach, this is not the kind of business where you will have big success. Dominating in one or two countries is not enough." Open-RAN technique, according to reports, will allow RIL to avoid paying expensive premiums to existing equipment providers (such as Samsung) and may help it export its technology to new markets.
Choksey of KRChoksey Investment Managers, for his part, says that Jio's valuation can be based on two distinct models it is pursuing—subscription-based revenue depending on the number of customers and the subscription the company would get from them; the second model is that of transaction. "Jio right now is focusing on about eight verticals—agriculture, education, healthcare, gaming, media and entertainment, e-commerce and retail, e-payments and broadband (mobility, fiber-to-home and fiber-to-enterprise). Across these eight verticals, there is room for both transaction-based and subscription-based revenue. And Jio would cater to both B2B and B2C segments," he says.
Choksey adds that, in the case of Jio, around 40 crore customers come to its mobility platform. Therefore, he says, it is expected that their fibre-to-home and fibre-to-enterprise platforms would generate more revenue than their mobility platform. "That's because the ARPU (average revenue per user) in the case of mobility today sits at Rs 140. But fibre-to-home would contribute Rs 500-600 ARPU on a monthly basis and it would be in thousands for the fibre-to-enterprise vertical. Sometime in 2021-2022, the profit generated out of the Jio platform could exceed the profit generated by the core businesses which are currently in operations like refining business and the petrochemical polymer businesses. Jio could possibly overtake the profit these two platforms are making currently and Jio and retail put together could probably be a much larger proposition going forward. If today the EBITDA margin for the Jio platform is around 40 per cent, one shouldn't be surprised if it could rise to 50-55 per cent going forward via volume scale that they will achieve," he explains, adding that the oil and petrochemicals business will continue to be a cash cow because the larger part of the revenue they generate come from exports of refining products. "In many ways, RIL is moving from the commodity side of the business to the specialty chemicals in O2C business. But throughout this march, the focus has been on profitability," says Choksey.
Which, according to Choksey, is clear from the fact that Jio is going to be a platform on which retail would be riding. "Without Jio's online platform, to drive retail at a faster pace is impossible. They are integrating the entire backend of retail with the frontend of Jio, and to the consumer it is a seamless experience whether it is a kirana store merchant or a direct consumer. Onboarding of customers becomes much easier with social media. So, alliances with Facebook work with WhatsApp and Instagram thrown in when they have to acquire customers in the B2C space. In the enterprise space or the B2B space, customers can be acquired under offerings by the likes of Google or Microsoft ventures. Reliance is extremely well-positioned to leverage technology across its businesses. Agreed, Amazon Cloud is the largest cloud in the world. But they cannot breach the Google and Jio combination here in India."
On the launch of the broadband services, JioFiber, Akash Ambani, says: "JioFiber is already the largest fiber provider in the country with over a million connected homes, but our vision for India and Indians is much larger. We want to take fiber to each and every home and empower every member of the family. After making India the largest and the fastest growing country in mobile connectivity with Jio, JioFiber will propel India into global broadband leadership, thereby providing broadband to over 1,600 cities and towns. I urge everyone to join the JioFiber movement to make India the broadband leader of the world."
WITH LARGE TELECOM firms like Bharti Airtel and Vodafone India, which have huge gross revenue dues to pay to the Government, struggling and facing perhaps even chances of bankruptcy, Reliance Jio is expected to gain in market share. Shankkar Aiyar, political economy analyst who has closely watched and written about RIL for years, says: "RIL is known for scale and it has built scale in both retail and telecom and the plan clearly is to leverage technology to dominate the domestic market potential of a growing Indian middle class. Expect to see many of the competing companies on the casualty list." He adds that Ambani is uniquely endowed with an ability to see opportunities in granular form, and telescope it to scale. "He knows money talks. The billions he has raised will fuel domination," adds Aiyar. Certainly, with India, the US and many other countries disfavouring Huawei, along with Ericsson and others, Jio is also expected to gain further, especially in the subcontinent. The biggest worry for the US is that the Chinese Communist Party government could possibly use Huawei for commercial espionage and cyber warfare, a perception that is rather contagious.
Mukesh Ambani, the billionaire who wears patriotism on his sleeve, lays great emphasis on skilling and education and is upbeat about the digitalisation initiatives of the Centre and undeterred by challenges and the cynicism of others. He wants to do things on his own terms and those of the younger generation that he takes seriously. An inveterate vegetarian and a teetotaller, his swagger is synonymous with his self-assurance and his smile hearty and sublime. Looks like this time round, too, he will have the last laugh.