ON SUNDAY, July 19th, late into the night, the editor of the science journal Lancet sent out a tweet: 'Tomorrow. Vaccines. Just saying.'
It is difficult to imagine a moment when there has been this level of anticipation over the publication of a scientific paper. All of the previous few days, there had been dribs of information in the media about the promising results that the early human trials of the Covid-19 vaccine developed by Oxford University and the firm AstraZeneca had shown. Now, it was time to present it to the world. About a week earlier, the American biotech company Moderna appeared to have pulled slightly ahead in the race when it presented successful results from its early human trials. Now the old frontrunner, the so-called Oxford vaccine was catching up.
Perhaps even pulling up a lead.
The next day brought news not just about the Oxford vaccine. There was an equally promising result from another candidate (developed by the Chinese company CanSino Biologics and the Beijing Institute of Biotechnology, published along with the one from Oxford in Lancet). Even the Pfizer vaccine (being jointly developed with the German biotechnology company BioNTech) came out with a pre-print version of a combined Phase 1 and 2 study, showing that their vaccine was not far behind.
About a little over six months since the first confirmed case of Covid-19 outside China, after 15 million worldwide infections, 600,000 deaths and massive financial losses, the first glimmers of hope had arrived. There are still over 150 vaccines in various stages of development. Some are even in the final Phase 3 human trials. But just six months since the genome of the Covid-19 virus was first sequenced and put up online, the frontrunners were now becoming clear.
There are two key questions asked for every vaccine. Is it safe? And, does it work? The studies show all four are safe. And all four also generate an immune response, both of antibodies and T-cells. A response in these two arms of the immune system is necessary to provide immunity. T-cell response is particularly noteworthy, because some recent preliminary research has led to speculation that developing only antibodies might not provide lasting immunity.
"I had my doubts earlier about whether we can have vaccines early," says Dr Satyajit Rath, an immunologist and professor at the Indian Institute of Science Education and Research in Pune. "But the way it is going, I think it is very possible we could have one of these vaccines by year-end," he adds.
Usually a vaccine takes years to develop. Every step is done sequentially. You wait for lab tests before you manufacture a vaccine for animal tests. Then you wait for the results from the animal trials before you make vaccines for human trials. One phase follows another. But most of the Covid vaccine candidates are doing many of these steps simultaneously. Several are well into later stages before they even get results from a previous step which would show if they are on the right or wrong path. The Oxford vaccine is well into its final Phase 3 trial (India's vaccine manufacturer Serum Institute of India, which has signed a deal to manufacture one billion doses of these vaccines, plans to begin manufacturing even before the results are out). Moderna is scheduled to start Phase 3 later this month. The other two aren't far behind. There are several more. Even India's Bharat Biotech and Zydus Cadila have begun their human trials. It's all a risky gamble. But if and when whichever of these candidates proves effective, they will have shaved years off the timeline.
Dr Shashank Joshi, a Mumbai-based endocrinologist who is the Dean of the Indian College of Physicians and part of a group that advises the Maharashtra government on its Covid-19 response, says, "Vaccine development is a long process. It's like running a marathon. But these guys are running a marathon like a 100-metre sprint."
Apart from the potential cure of these vaccines, several new and repurposed drugs have arrived or are on their way that provide valuable supportive care. Even our healthcare systems are a lot more experienced in dealing with the virus. It is difficult not to get alarmed when one sees the swelling numbers of infection across the world. But in this darkness of what looks like an unending tunnel, are the first few tiny specks of light beginning to appear?
When the novel coronavirus first began its rampage across the world, this virus was new for everybody, to both our bodies and the doctors and nurses who care for us. Six months on, we know a lot more than we did in the past. Hospitals, with experience, are managing the illnesses much better. There are new and repurposed drugs, from antivirals like Favipiravir and Remedesvir, that appear to show good results when given early on, to steroids like Tocilozomac, Dexamethasone, and even the recently introduced Itolizumab, that seem to help when patients' conditions deteriorate and they begin to come close to what is referred to as 'cytokine storm' (the immune system's overreaction which begins to threaten the rest of the body).
A DIFFERENT class of drugs—an inhaled form of protein substance called interferon beta which is usually used in the treatment of multiple sclerosis—is reported to have shown remarkable effectiveness. In a small trial involving only 100 Covid-19 patients, it was found that when this drug developed by British biotechnology company Synairgen was administered, it reduced the need for ventilation by 79 per cent and patients were two-to-three times more likely to recover. The study, although small and yet to be published, is being described as a gamechanger.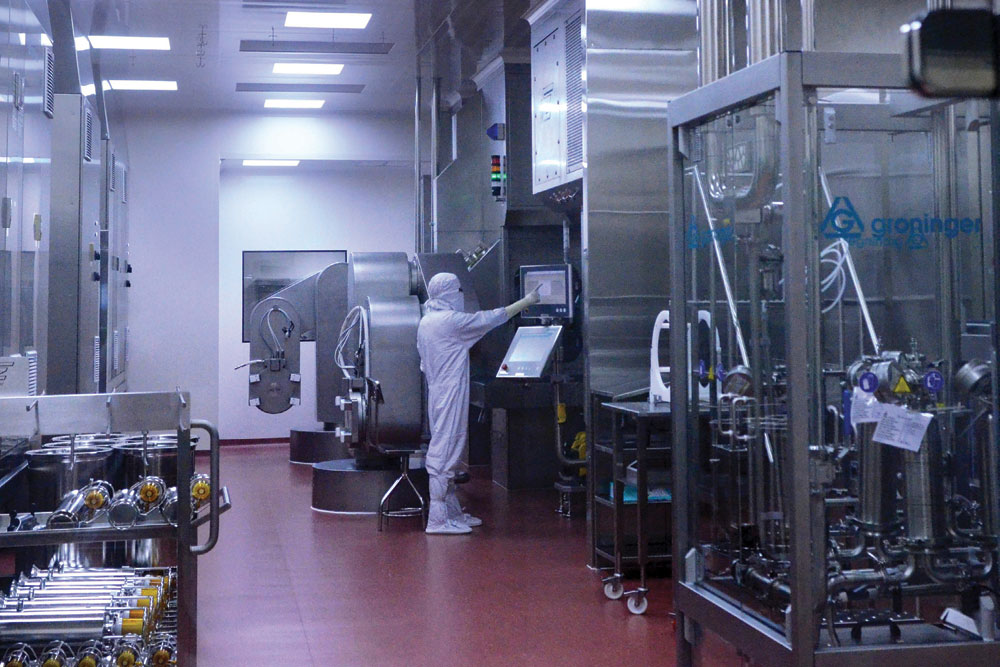 Rath points out that more than these drugs, it is changing hospital care protocol that is being effective in containing deaths. "Clinicians, as they get more experienced with a certain illness, develop their own rules of thumb on the fly that tend to be quite effective," he says. "In the early weeks when people were dying, the fact that there was a major blood coagulation-related problem hadn't quite been noticed. Now, that's being addressed [with the use of blood thinning agents]. Or take something as simple as this notion of 'proning' [making a patient turn on to his sides or belly]. Because the lungs tend to accumulate fluid in a gravity-consistent manner, simply turning patients periodically has improved outcomes. Or what speed oxygen is to be given at through oxygen-supply nasal tubes. These are all the things that outstanding first-responder intensive care clinicians across the world are superbly good at doing, both at learning and implementing it. Even when it's not sort of academically systemic."
A paper published a few days ago in the journal Anaesthesia, which analysed two dozen studies involving more than 10,000 patients in Europe, North America and Asia, found that fewer patients are dying in ICUs, indicating that hospitals are getting better at treating severe forms of the pandemic disease. Mortality rates had fallen from 60 per cent in March to under 42 per cent by the end of May. 'It may reflect the rapid learning that has taken place on a global scale,' the authors write.
Dr Rahul Pandit, the Director of the Intensive Unit at Fortis in Mumbai's Mulund area and a member of the taskforce advising the Maharashtra government on Covid-19, points out that doctors have had to develop new ideas. He indicates how the use of machines like High Flow Nasal Cannula (which a patient uses to breathe high-pressure oxygen on his own, thereby avoiding the lung scarring that can come with the use of ventilators) or simple tips, such as what he calls the '6 Minute Walk Test', have proved helpful. In this test, an individual is asked to walk for six minutes (three minutes if one is above 60) at a comfortable pace. At the end of the walk, the oxygen concentration in the blood, when measured with a pulse oximeter, should remain between 94 and 100 per cent. If there is a drop below 90 per cent, the patient has to be rushed to emergency care. "You don't know how much something as simple as this has helped. A patient may not look oxygen-deprived, but with this test you can tell if he needs to be rushed to the hospital, or if it is being done in a ward, if he needs to be taken to the ICU," he says.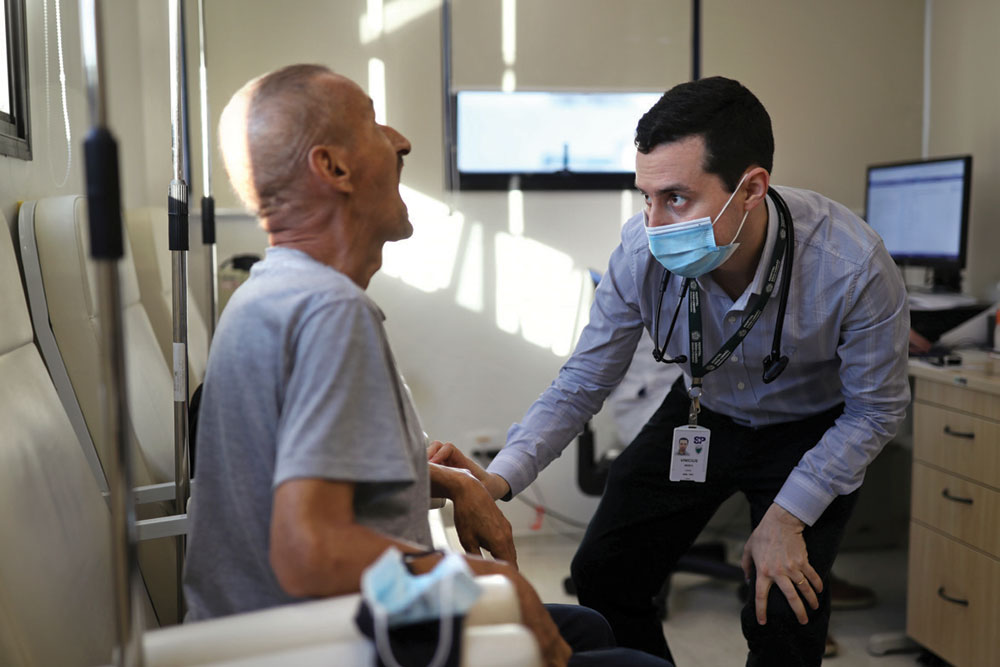 'Proning', or the simple task of turning a person over to make him lie on his stomach, has also been very useful. "It was standard care in the past where we did it after a patient was medically put to sleep. Now we do when he is awake. Those patients would [earlier] have gone on for oxygen support or been put on ventilators. But not now," Pandit says.
Many experts point out that the metric people should be keeping an eye on is not the number of daily cases but mortality rates. "The focus isn't on rising cases. A lot of people will catch the virus. It is on saving lives," says Dr Jugal Kishore, the head of the department of community medicine at Delhi's Safdarjung Hospital. On this front, with a case mortality rate of around 2.5 per cent compared to a global rate around 3.5 per cent, India hasn't done so poorly. Many experts point out that the large cities of Mumbai and Delhi, which have contributed the most cases, have crossed their peaks. Chennai appears to be heading the same way too. The number of daily cases, rising rapidly earlier, has now hit a plateau. In about two or three weeks, if the same level of caution is used, Pandit says, these numbers will begin to see a dip.
An interesting fact is that a few antibody surveys seem to show that in some places in India, a substantially higher number of people have already been infected and developed antibodies compared to official tallies. A serological survey has found that nearly one in every four individuals in Delhi has been exposed to the virus. This data was collected between June 27th and July 10th and some like Kishore believe the actual numbers now will be higher. Another survey by the private lab Thyrocare finds that out of about 75,000 cases that had their antibodies checked (from over 600 pin codes across India and from a time period between June 26th and July 22nd) nearly 18 per cent were found to have developed antibodies. "These numbers are a positive development. It means so many of us are already silently immune to the infection," Kishore says.
If these numbers are indeed correct, it has generated speculation whether some populations in some areas haven't already attained herd immunity or are nearly there. There is no consensus on how many people will need to develop antibodies for something like herd immunity to kick in. Some have suggested upwards of 60 per cent; others have offered estimates ranging from 20 to 40 per cent. An official pursuit of such a target, many caution, could lead to many deaths.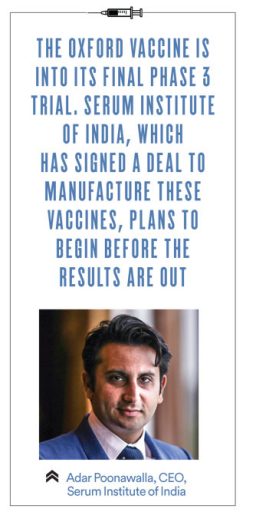 "We don't know how long antibodies will afford protection. You have to remember the virus itself is just seven months old," says Caesar Sengupta, the vice president of operations at Thyrocare.
Some recent research from small studies has suggested that antibodies may not provide lasting immunity. For that, a vaccine that triggers both and antibody and T-cell response would be more lasting. Some like A Velumani, the managing director of Thyrocare, suggest that we should not rule out the potential of antibodies in fighting cancer. He points out, on Twitter, that if the survey by Thyrocare is looked at, over 18 crore Indians are already 'silently immune'. And that the mortality rate, currently estimated to be about 2.5 per cent, could be significantly smaller. 'In India only 1/10,000 exposed die, high immunity. In Western rich countries 1/500 exposed die, poor immunity,' he tweeted.
Velumani points out that if the number of people developing antibodies continues to expand in India, to about 25 per cent by the end of this year, and about 40 per cent by March 2021, if a vaccine or effective drug hasn't arrived by then, it may not really be needed after that.

ONE REASON WHY many of these leading vaccine manufacturers have managed to cramp a timeframe that would make years into a few months is because they had already been working on vaccines quite similar to this one. The researchers from Oxford were working on a vaccine for the MERS (Middle East Respiratory Syndrome) virus, a type of deadly coronavirus, right before Covid-19. Moderna was developing a Zika vaccine.
The technologies they employ are also quite novel. The Oxford vaccine deploys something of a Trojan horse-like system, a chimpanzee adenovirus (a common cold virus) with genetic material from the surface spike protein of the Covid-19 virus being injected into our bodies and tricking the immune system to fight back. CanSino and Johnson & Johnson are also developing similar vaccines but using a human adenovirus instead. Moderna's candidate is a more revolutionary concept. It doesn't contain any pathogen and is hence considered safer than traditional vaccines. In it, an engineered strand of messenger RNA instructs the body's cells to produce a very specific part of a pathogen that will ignite an immune response.
None of these frontrunners is however without its concerns. Many of them have conducted strong PR campaigns championing their candidates. Moderna, for instance, issued a press release of positive results from early trials right before the company came out with a stock offering where it sold off nearly $30 million in shares.
The current studies also show that most of these vaccine candidates come with side-effects, such as headaches, chills and fatigue. In Moderna's case, in at least 80 per cent instances, this could have been enough to interfere with participants' normal activities. A participant even came out to the media talking about how bad the reactions were. In the Oxford vaccine trial, while the press release claimed there were 'minor side effects', the paper shows that moderate or severe harm—defined as being bad enough to interfere with normal life or requiring medical care—was also fairly common. About a third of people administered the vaccine without paracetamol experienced moderate or severe headache, chills, fatigue, feverishness and malaise. Nearly 10 per cent developed a fever of around 100.4 degrees. That's quite a lot when one considers that the participants roped in were mostly young and without any underlying health issues.

"The thing is you can't say it is unsafe. But it is not like other modern vaccines which don't produce such degree of side effects," Rath says. "If one of these candidates is to be found effective and these side effects persist, it could face difficulties in acceptance from people."
It is also difficult to ascertain from these results whether the immune response triggered is effective to grant immunity. "There is an elephant in the room when it comes to immune responses. Already some people are beginning to make comparisons or say things like Moderna's candidate looks better than the Oxford one," he says. "[These sensitivity tests] are like having a weighing balance that can weigh one gram accurately and one that can weigh only 100 grams accurately. If I don't know that I am weighing a kilogram [of something], one balance will show I have a weight one thousand above my detection limit. The other will say I have something tenfold above. You can't say which is better. We should not be anxiously looking at these numbers and over-interpreting them at this point. Whether [the immunity] response confers protection is a different question altogether. None of the papers claims or addresses it," he says.
So where are we now with these vaccines? They do all that we could ask of them at this preliminary stage. If their results hold up in the next big trial that will check for efficacy, and with the rapid improvements in drugs and hospital care, we may perhaps have an exit strategy for Covid-19 much earlier than some of us had thought.