BOLLYWOOD HAS ALWAYS been fascinated by power—no matter who wields it. In the 1970s, it was Vidya Charan Shukla, Prime Minister Indira Gandhi's proxy, who could command that Hema Malini dance at the National Film Awards and Zeenat Aman compère the inaugural function of the International Film Festival. For a non-conformist such as Kishore Kumar, who failed to appear at the Youth Congress music show in Delhi, his songs were banned on radio and TV. The 1980s were all about watching cricket in Sharjah with Dawood Ibrahim while the 1990s were about taking Chhota Rajan's and Abu Salem's calls. So it is no surprise today when some leading stars from the industry turn up to take selfies with Prime Minister Narendra Modi.
Such propinquity is not new. Mumbai cinema has always stayed on the right side of the national narrative—whether it was the nation-building ethos of the Nehruvian 1950s, the angry anti-establishment cinema of the 1970s or the soft Hindu-pro-liberalisation movies of the 1990s. It is embarrassingly grateful for the perks that power can offer—from sinecures of cultural institutions to a seat in the Rajya Sabha. The willingness to be co-opted did not arise with the Modi Government or indeed the BJP. The faces of the current cultural establishment may be new—Prasoon Joshi as Chairperson of the Central Board of Film Certification, Paresh Rawal as Chairperson of the National School of Drama, Shekhar Kapur as President of the Film and Television Institute of India and Vivek Ranjan Agnihotri as cultural representative of the Indian Council for Cultural Relations—but the practice of Bollywood artists willing to play ideologues is an old one.
Blandishments from the establishment have also been a tried and tested tactic. In Yogi Adityanath's promise of a film city in Uttar Pradesh on 1,000 acres along the Yamuna Expressway, the industry sees a potential to gain up to Rs 3,000 crore for "creat[ing] Indianness in our minds". The idea is reminiscent of the Development Council under former Chief Minister Mulayam Singh Yadav that intended to bring corporate India closer to Uttar Pradesh.
Whether it is rubbing shoulders with those who matter in Dubai or Delhi, what is surprising is that Bollywood expects 'immunity' in return. Stars who refused to campaign for the Congress in the elections of 1977 were threatened with consequences. Despite all precautions, music baron Gulshan Kumar was assassinated by the underworld. And as Karan Johar has found much to his discomfort, neither a selfie with the Prime Minister nor a Padma Shri from the President could prevent his being cast the arch villain in the potboiler that the unfortunate suicide of Sushant Singh Rajput on June 14th has become.
Whether by accident or design, the Mumbai film industry finds itself in a drama where nothing is going according to script. Box-office diva Deepika Padukone is made to walk into an interrogation by officers of the Narcotics Control Bureau in full view of cameras, along with younger contemporaries. Hints are dropped about the involvement of an ageing male superstar even as Salman Khan is said to be the primary investor in a management company henceforth dubbed 'a drug company', no matter how much he denies it.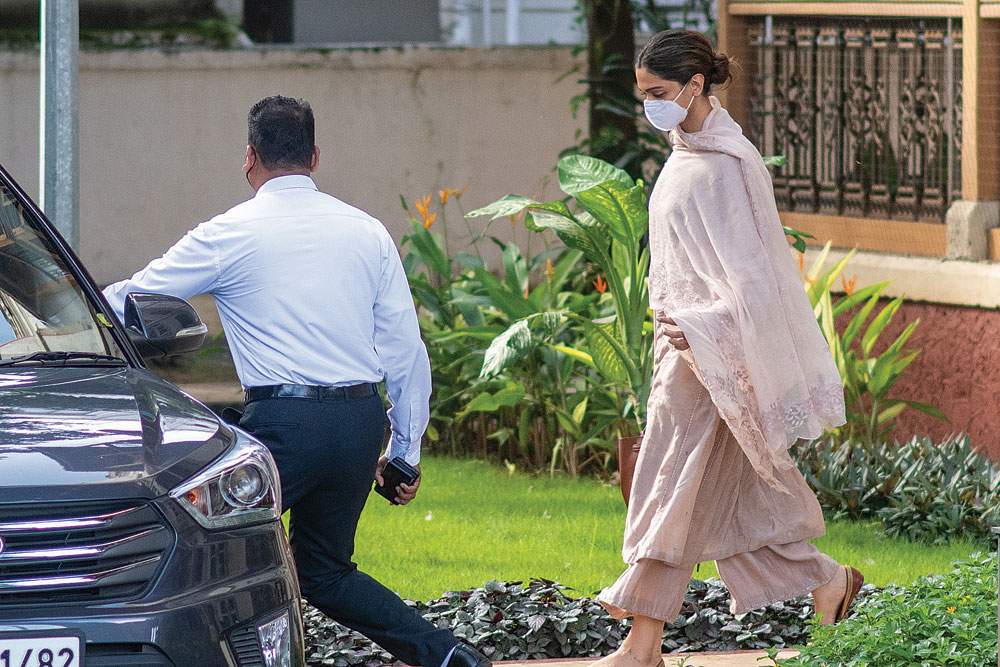 Much as the industry would like to hold others responsible for its current woes, Bollywood has largely itself to blame. It is jaded, indulges too often in self-referential storytelling, has three tired Khans who have dominated the discourse for three decades, is responsible for the rise of some inadequately talented star children and still does not create enough movies for the hordes of newbies who want to make it big. Bollywood is in trouble like never before and with cinemas empty owing to Covid-19 is facing an unprecedented crisis of faith. The death of a promising young star has generated a deep sense of revulsion in the public and a collective sense of guilt at not having given him his due has caused a public outcry of unusual ferocity. At the same time, the idea of stardom has been democratised with the rise of streaming services and the diversion of several high-profile movies to the small screen. Led by the imaginative and clutter-breaking Baahubali franchise, south Indian cinema too has exposed Bollywood as its less creative cousin.
Bollywood's inability to speak up for itself hasn't helped, ensuring that those in the industry who do immediately carry targets on their backs. Anyone remember Karan Johar's home video when he was attacked for casting Pakistani actor Fawad Khan in Ae Dil Hai Mushkil in 2016 immediately after the Uri attack? Or even before that, the profuse apologies from Aamir Khan and Shah Rukh Khan for daring to suggest there was rising intolerance in the country? And yes, who can forget the double apology from both Salman and his father Salim for the former's 2010 remark to a Pakistani news channel that the 26/11 attacks in Mumbai were hyped because the elite was targeted?
In an industry where most leading male stars are either strategically silent or happy to be co-opted as ambassadors for the Government's pet schemes, it is left to a handful of women to speak up. On the right is Kangana Ranaut who has used her crusade to settle, by her own account, personal scores. On the left-liberal side are actresses such as Taapsee Pannu and Swara Bhaskar who remain particularly vocal in their protests against the Citizenship (Amendment) Act (CAA) and the National Register of Citizens (NRC), while Deepika Padukone registered her wordless presence at Delhi's Jawaharlal Nehru University in solidarity with injured student leader Aishe Ghosh.
Neither has Bollywood done itself any favours by celebrating mediocrity with its awards, mocking the mofussil in its cosy, gossipy chat shows and spiralling into narcissism in its movies. It also remains comfortably numb about its lack of growth, at 2-5 per cent a year. Despite attempts by Aamir Khan in 2000 with Lagaan and by Shah Rukh Khan in 2011 with Ra.One, the Mumbai film industry has remained stubbornly isolationist, with its international market not contributing more than 10 per cent to the total. Greater revenue comes with greater scale, as Hollywood has shown, with over half of its revenue coming from outside America, especially with its increasing emphasis on diversity. Bollywood's revenues, in contrast, remain a paltry $1.6 billion, compared with Hollywood's over $11 billion (its total global box office revenue was over $42 billion in 2019).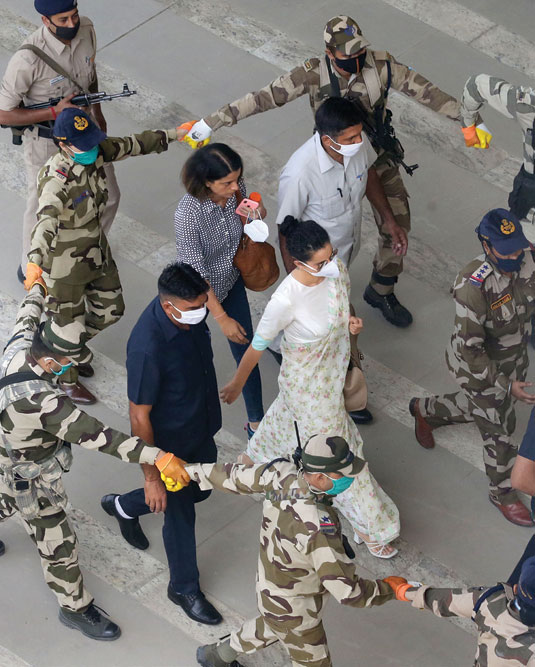 A NEW GENERATION OF stars, who came of age in 2018, and a fresh generation of storytellers whose experiences lie outside the Bollywood bubble may well save the Mumbai film industry, rather than the handful of insiders who believe taking an auto from Bandra to Juhu is the height of struggle. Falling back on star children is always a sign of economic crisis for the industry. Rishi Kapoor made his debut when people were waiting for a star—then Amitabh Bachchan arrived. Throughout the 1980s many star children, such as Aamir and Salman, were given a chance. Then Shah Rukh Khan arrived. Data from media analyst Karan Taurani shows that in 2018, stars such as Ranveer Singh, Ayushmann Khurrana, Vicky Kaushal, Shahid Kapoor and Ranbir Kapoor outdid the over-40 stars in number of releases (46 against 38) as well as box office revenue per film (Rs 136 crore against Rs 108 crore), suggesting there is an alternative for producers, used to making a mere 10 per cent of the total revenue and the possibility of a more open entertainment order.
The bigger budgets and greater freedom offered by over 60 new streaming services also suggest hope. Subscribers to streaming services in India rose to 3.1 crore from 1 crore between the start of the lockdown and June. The money spent on content by streaming services grew to $600 million in 2019 from $260 million in 2017. There may be murmurs about threats to creative liberty—as seen in instances of corporate censorship such as the stay on the release of Bad Boy Billionaires, a series on businessmen Subrata Roy, Ramalinga Raju, Nirav Modi and Vijay Mallya who have long been in trouble with the law—but streaming services still remain freer than the tightly regulated film and television world.
With cinemas opening in October at half capacity, the industry may well find comfort in doing what it does best—manufacturing a national event with tentpole movies. But with the offloading of several movies to Netflix and Amazon Prime Video during the Covid-19 lockdown and a slow return to production, it is likely that there will not be enough movies beyond January, a gap which Hollywood may well fill, growing their market in one of the world's last bastions of homegrown cinema. As film historian Kaushik Bhaumik points out: "The real story behind all this is as much harassing the Maharashtra government as it is heckling cosmopolitan liberals. This is one way of the state exerting its power over the film industry. Deals will be stuck for many things. The same happened during the shootouts in the 1990s. But Bollywood is in big trouble because it doesn't have the backup plans that Hollywood has to confront the crisis of the death of cinema in halls, at least for the time being."
Hollywood has already tested the theatrical experience with video on demand with the almost simultaneous release, in cinemas, of Christopher Nolan's Tenet and on Disney+ of the animated Mulan. While Tenet's global box office revenue gave it an edge, Mulan scored higher on domestic video on demand, suggesting that both experiences can co-exist, if not always in harmony.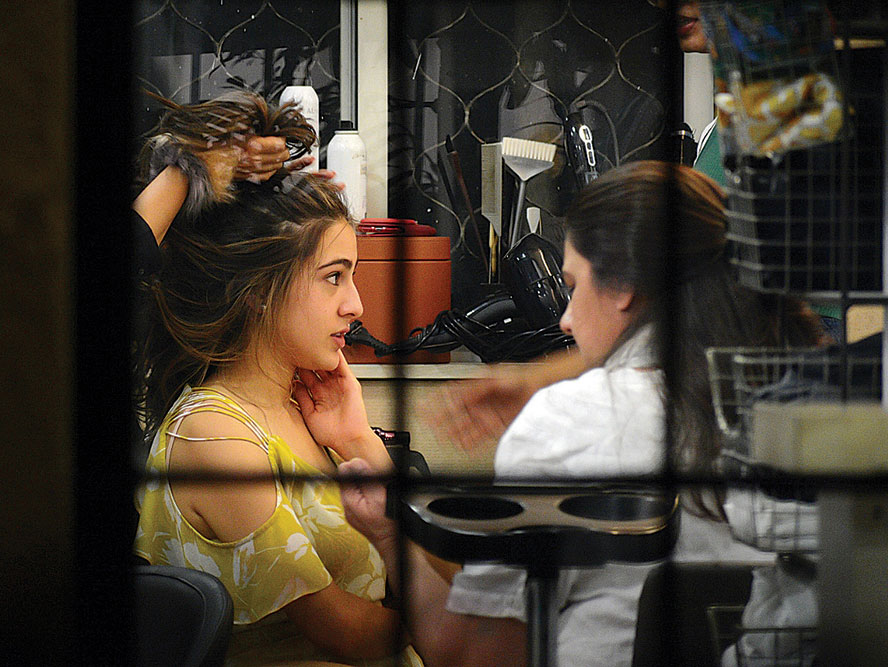 BUT FIRST BOLLYWOOD needs to fix itself. It has come apart, says sociologist Shiv Visvanathan, as myth and grammar. "The old oppositions do not work. Violence is no longer heroic, the epic act that Amitabh dreamt of to resolve a social crisis. It is all pervasive, inventive, endemic and institutional. The imagination of the city as holding together rural and urban is over. The city dominates as a demography but not as an ideology. The small town is offered as an intermediate solution, but it inspires as sociology, as market, but not as myth. The family and the mother are sacred but given domestic violence, this plot does not hold. Friendship and peer groups seem more logical and more important today. The personal and the public have got separated, so there is no Bollywood balance between the two," he says.
Bollywood tried taking to historical movies to solve the problem. But that genre tries to look at the past as a costume ball, dressed by Sabyasachi and designed by Sanjay Leela Bhansali. There is a highlighting of forgotten stories but a failure to create the epic as metaphor. Also, gods in history have become fragmented among caste groups. Bollywood has no answer to technology, no sense of science fiction. Today's song cannot carry itself on its own when script fails, and the script writer as legend has disappeared. He has failed to create a convincing drama where sexuality, desire, the body, and the erotic need an answer.
The myth of youth does not work. They challenge no establishment, they want to be co-opted. Sushant Singh Rajput became famous only as an afterthought. Sadly, the Khans have nothing to offer in the Covid-19 crisis, except a few tepid songs from Salman Khan, clearly bored in his Panvel farmhouse. They have aged happily in their personal life but not as mythical persona. It is not age alone, but they have degenerated into weaker versions of themselves, points out Visvanathan, mimicking themselves into oblivion. Bollywood should dream the impossible, the contradictory. India as a folk society needs a realism which is unreal. But the dream factory today has become a mere factory. Bollywood has been woefully short in creating surreal dramas, notes historian Gyan Prakash. The absurdist drug drama on news channels makes up for that absence. So Sushant Singh Rajput's death has become an alternative reality that has pushed to the sidelines issues related to the Covid-19 crisis. It is a cynical, concerted campaign of distraction, and it involves us all. "And what saddens me is that if people in the industry hadn't worked overtime to complete post-production, often risking their health, the Covid-19-induced lockdown would have been unbearable for most," says director Hansal Mehta. The industry is being demonised and vilified, he adds, when "all we want is to be secure in our world, whether it is to make a Singham or a Court."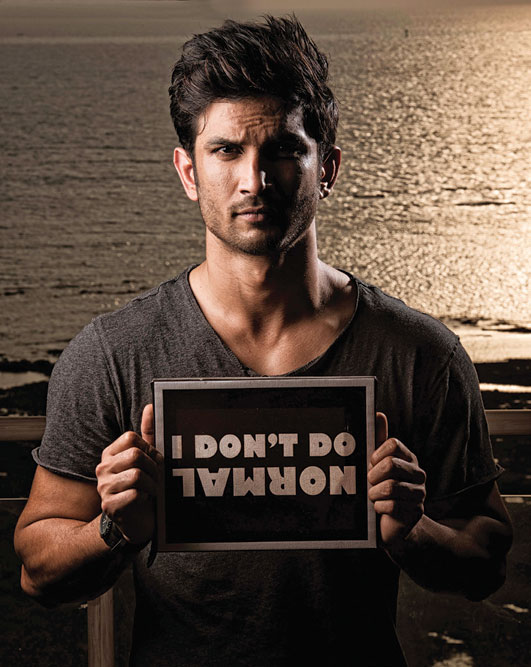 AT THE CORE OF the current power struggle in Bollywood between the establishment and the New India is who gets to be the storyteller and influencer of the future. As actors become brands, standing for varieties of social values, whether it be dignity, intelligence, athleticism or resilience, they are expected to have a worldview. This worldview is disseminated not only through their movies or social media but also through the issues they choose to put their might behind. As long as these coincide with that of the establishment—as they usually do for cricketers, Bollywood's only rivals in popularity—it is acceptable.
In the 1950s there was an almost perfect union between politics and cinema, between the Gandhian ideals of social equality, Nehruvianism and Marxism, represented by writers such as Khwaja Ahmad Abbas and commercial filmmakers such as Raj Kapoor. Abbas wrote the story and dialogue for Raj Kapoor films Awara (1951), Shree 420 (1955) and the dialogue for Jagte Raho (1956), which shaped the actor's Chaplinesque persona. Abbas once wrote of how he had to make minimal compromises during Awara, which increased during Shree 420 and eventually made Bobby (1973) almost unrecognisable from what he had originally written. "My story was about a rich boy falling in love with a poor girl. It had an ayah and Raj Kapoor transformed her into a governess; he put a refrigerator stacked with liquor in her house. Similarly, the father of the girl, a poor man in my story, was now a well-to-do fisherman with cash in his cupboard." Yet Abbas believed that Raj Kapoor was a powerful engine to carry his thoughts. So, he continued to let him fill the fisherman's cupboard with money.
That is Bollywood's greatest crisis today. What kind of stories should it tell and how? Should it keep filling the fisherman's cupboard with money, show him in his impoverished reality or make him an aquatic superhero who saves the world imploding in computer-generated scenes as in a Marvel movie?