THE PHONE RANG THAT evening. The sun was turning golden. I took the call. It was Jenny, the physical education teacher at my kids' school. In her grating voice, she introduced herself and said Keziah, my daughter in Class 7, had some talent in sport. "You should find out which sport suits her," she said. I stood on the balcony with a view of the sea and watched the faraway waves catching a glint of orange and gold.
First, it made me sheepish, and then made me think. How could I not think of it? But how could I, given the detour that life has taken over the years?
As an excited journalist father, I had bought my kids—Keziah and her younger brother Sean—Enid Blyton and a number of children's books, including Shakespearean tales. But both of them showed scant interest. I thought they, children of two journalists, would jump at the books, curl up in a corner, and end up as bookworms and wordsmiths. It would have warmed our hearts.
Jenny's call made me ponder on the sport I should introduce to Keziah and Sean. Badminton was the first name that cropped up, but then it was not easy to become a PV Sindhu as there were hundreds of young girls in Thiruvananthapuram alone trying to become the next Sindhu. Tennis? Well, when Keziah was born—in Dubai—I had fancied that she could one day become a Sania Mirza, whom I had just interviewed for my magazine. Mariam (Jeena, my wife) and I had taken the one-year-old Keziah to Dubai Open, and made her play with some tennis balls. We bought a pink cap for her. But that was the end of that dream.
I watched the horizon ripen to a riot of colours, followed by the afterglow and twilight.
Now what? Walking into the apartment, I found both Keziah and Sean watching the West Indies and England play in the T20 World Cup final. Carlos Brathwaite clobbered four consecutive sixes off Ben Stokes to win the World Cup, and an excited Ian Bishop screamed from the commentators' box: "Remember the name, Brathwaite…remember the name!"
Something flashed inside me. Why not cricket?
After all, it was my sport. I had played the sport in college—captained my college—and at the club level in the early and late 1980s and 1990s. I played some crisp drives and deft cuts; I tweaked the ball and turned it square, and tried floaters, trying to emulate the great Prasanna. I wanted to become a cricketer. I didn't know that a nonentity from a corner of this country had slim chances of going up all the way, no matter how talented.
Once out of college and into the labyrinth of life's surprising ways, I began to nurture other dreams—a journalist, and then a writer. I married a fellow journalist—a simple signing procedure at the Indian consulate in Dubai. A year later, we went on a month-long delayed honeymoon to Europe. We walked the streets, meandered into museums, watched boys and girls kiss on trains, drove around the villages of Belgium, and walked in overwhelming silence in the medieval town of Ghent. Things were beginning to look bright. I had a new job as the editor of a sport magazine out of Dubai Media City. Jeena was pregnant again. She planned to join another newspaper after her delivery. But life had kept some surprises for us. Barely a week after giving birth to Sean, Jeena suffered a massive stroke, which rendered her left hemiplegic. Both Keziah and Sean were brought up largely by a retinue of different housemaids as I was struggling to balance work and life, and learning to live with a life partner whose world had suddenly become slow and unidimensional.
Cricket, why not cricket?
One day, I took both the kids to the office of the Kerala Cricket Association (KCA) to check on the training facilities, and learned that there was one at St Xavier's College, Thumba, which was barely a 15-minute drive from where we lived.
Both of them started their training in earnest. Sean, an ardent Shane Warne fan, wanted to become a leggie, with a lavish dose of wrong-ones. Keziah began to drive the ball on a cone, and drive with some power and panache.
Both Keziah and Sean were natural left-handers but the ayahs in their school had forcefully made them eat with their right hand. They told them the left hand was a chi-chi hand (bad hand). There were times when they both were confused about which hand to eat with. I tried to shift them back to the left but since they spent most of their active time in school, they ended up naturalised right-handers.
Getting selected for the district team was the first step and a huge relief. Her first match was in Kottayam, and I still remember her first boundary: a half-pull, half-flick to the mid-wicket. Her first six was also at the same ground: a hoick over mid-wicket off a leg-spinner. The only difference: she had become a lefty by then
I took Keziah to Shabeena Jacob, who was in charge of women's cricket in Kerala. In the first meeting itself, she hugged Keziah and said: "Welcome to the fold." In the months to follow, she used to send me messages to check on Keziah's progress. One day, she said she was going to Vellore for some medical check-up as she had a persisting pain in her stomach. Days flew by and she was diagnosed with cancer. She never came back. I still have her last message on my phone: "Just ask Keziah to focus on her practice."
Keziah soon caught the eye of a senior coach at KCA, Bijumon who, after a summer camp, picked her as a talent to nurture. Bijumon says: "I met Kez around four years ago in a summer camp conducted by the local cricket association. From that camp, I spotted three girls who were good enough to represent the junior state team then, and Kez was one among them. She used to ask too many questions and was eager to improve her skills to play a good level of cricket."
After playing for six months, the crucial formative days for a cricketer, as a right-hander, Keziah turned around and began batting left-handed. It was, in fact, Manu M, the coach at the KCA centre, who himself was a left-handed player. He asked me if he could try and see if Keziah could bat left-handed. I told him to go ahead. Surprisingly, Keziah adapted well, and began to play those flowing drives and flicks to the other side of the ground.
Soon, Keziah appeared for selections. "The first time I saw Papa anxious and nervous was when I went for my first district selection. I've never seen Papa that nervous before," says Keziah.
"He made sure that I was dressed properly, that I had everything in my kit. During that time, I didn't even know how to use my gears properly, but still, I wasn't as tense as Papa was because I really didn't know what was happening. Now, I would feel the tension because I know the consequences of not getting selected for a team. But back then, I was least bothered. When the selection list was read out, and when my name was called, Papa's face was beaming with joy, and that made me happy."
Getting selected for the district team was the first step and a huge relief. Her first match was in Kottayam, and I still remember her first boundary: a half-pull, half-flick to the mid-wicket. Her first six was also at the same ground: a hoick over mid-wicket off a leg-spinner. The only difference: she had become a lefty by then.
I decided to take Keziah's cricket more seriously. Her drives calmed my nerves and anxieties. Her deft flicks to the mid-wicket, square-leg, and further fine made me smile in the middle of the night. I began throwing tennis balls at Keziah in the long hall of our apartment. Her drives thundered off the bat and brought down books off the bookshelf, and coffee mugs from the kitchen stand, broke the neck of lampshades and threatened the life of the stunned lizards on the wall. I took her to the long corridor and began to bowl faster. She drove them harder and crispier.
I knew that the girl had got something in her. A spark. I didn't want to let that go. Talent is just one of the many components that make a champion. You need to provide the other ingredients: better coaching, strength and fitness training, exposure, and more importantly, the right attitude and mental health.
"I found some spark and energy in her, which is required to be successful in any field," says Bijumon. "Since then, I've kept my belief that she has what it takes to make it big. I appreciate her efforts to pursue the game of cricket despite many odds in her life. It says volumes about her mental toughness at a very young age, which she is yet to realise."
As suggested by Bijumon, Keziah began training under Saranya RS at the LNCPE grounds. Saranya, who used to be the head coach of Meghalaya and is now with the National Cricket Academy, gave her a new perspective on the national-level competition.
As Keziah became more serious about her cricket, which demanded my constant involvement, Sean decided to call it quits since one of us had to be with Jeena, who had been fighting her own battles on different turfs. She hung on her faith in Jesus for healing—to get up and walk again—but there were moments, unguarded and vulnerable, where her mood swung to the extremes of frustration and rage, or to the other end of being quiet. It was tough on the kids to handle the unpredictable shifts of moods and the apathetic attitudes of the home nurses, who were largely not trained to handle the tempers of a stroke survivor.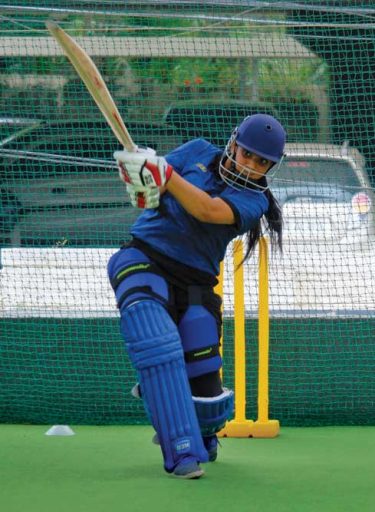 IF 1983 WAS the turning point for Indian cricket, it was the brilliant hundred by Harmanpreet Kaur against Australia in the 2017 World Cup that energised young girls across the country to aspire to be cricketers. Kaur showed us that an Indian girl could take on the cricketing world with her powerful strokes. They were cultural statements. They were the highlights of the aspirations of a new generation.
"Women's cricket in India began in the early 1970s with the tortuous coming together of [mostly] teenaged girls from across the country, with little but a spirit of adventure to back them. Several firsts followed—the first overseas tour, the first World Cup, the first controversies, the first win—and no one appeared to notice. Those early trendsetters kept at the rough and tumble of competitive sport, pushing back at gender discrimination, facing the challenge posed by a system that oscillated from apathetic to well-intentioned," claims The Fire Burns Blue, the book written by Karunya Keshav and Sidhanta Patnaik, chronicling the history of women's cricket in India.
"Today, after the tipping point of 2017, if a little girl dreams of being like Mithali Raj or Jhulan Goswami or Smriti Mandhana, it is because of those that came before and fought those early battles. Diana Edulji, Shanta Rangaswamy, Shubhangi Kulkarni, and many others," it elaborates.
Women's cricket came under the Board of Control for Cricket in India (BCCI) only in 2006. Once it is under a rich sporting body, there is legitimacy to the aspirations of a young girl. We have read about the sacrifices the parents made to support their daughter's dream to become a cricketer.
When it comes to women's cricket, Kerala has nothing to boast of other than winning the national U-23 championships a few years ago. A handful of players have reached the India A and Challenger stages. Keziah's U-19 state captain Najila CMC has just been selected as a reserve player in the India squad for the upcoming U-19 World Cup. In women's cricket, there is no dearth of talent in the state, but what is missing is administrative vision. Most of the officials look at women's cricket as a "problem area", mainly due to some unsavoury incidents in the past at a women's cricket academy.
Most girls in Kerala (there are exceptions) take up sport as a means of livelihood, and to secure a job. Once they get a few state-level certificates, it is the end of the journey.
Kerala is a conservative society wrapped in the glittering gift papers of progressive thinking. Most schools encourage students to become doctors or engineers. After Class 10, the solitary aim (mostly forced) is to pass the entrance examination of either medical or engineering, or both! Dowry practice is active.
Interestingly, even if the girl is a doctor or an engineer, her parents end up paying a dowry if they want a doctor or an engineer as the groom for their daughter. Where is the worth and respect for a girl's achievements?
In such a system, where is the room for a girl's dream to become a cricketer? The girls who want to pursue a career in cricket, join the KCA-run residential academy (there used to be three or four, but now there is only one in Wayanad).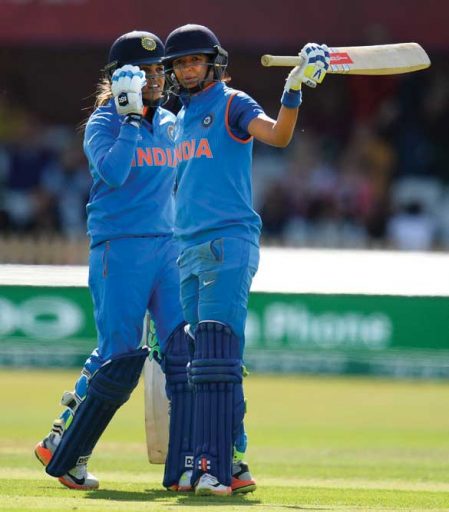 The parents of the girls who are at the academy, generally don't take much active interest in their game and progress. Of late, there are five-to-six girls whose parents don't want to send their girls to the academy but support their dream by getting actively involved.
AFTER TAKING HER exams in Class 8, Keziah decided against going to regular school to focus more on her cricket practice. It wasn't a decision that went down well with some of our relatives. Her teachers just couldn't understand the reasoning. Some thought we had discontinued her education. "Never," I reiterated. Keziah's education will never be compromised, I told the critics. "She is just taking a break for a couple of years." We registered her at the National Institute of Open Schooling (NIOS). The classes were online and at night.
Keziah's cricket opened before me a new community of parents of the girls. We met on the fringes of the grounds, and spent days discussing their sport, the challenges they faced, and the cost of dreaming. We encouraged each other, cheered every girl, and travelled across the state to be with the girls when they played.
The very few opportunities for girls in Kerala to play cricket were the inter-district and inter-zone matches, which were held annually. I felt something was missing. Unless Keziah played with and against girls on a regular basis, her game was not going to improve. I weighed the options. Chennai or Bengaluru? I spoke to a few friends like Ranjith Thomas, former Kerala Ranji player and general manager of Kerala Cricket Association. He talked to some of his friends.
Later that night, Keziah had a video call from someone special. It was Jemimah Rodrigues. Jemimah spoke to her for an hour, encouraging her, giving examples from her own career, and how she had gone through a period of trial
We decided to move to Bengaluru. I sent Keziah's videos to Six Academy at Padukone-Dravid Centre for Sports Excellence. They accepted her. Now, the challenge. Shifting was not easy for Jeena. Her physiotherapy sessions had to be discontinued because of Covid. Her movements were restricted. Sean's school had to be changed. We enrolled him at NIOS too.
Covid had rendered me jobless. But we decided to move, to take the plunge for the sake of Keziah's cricket—to support, which by now had become our collective dream. With the help of friends, we found a quiet apartment at Jakkur, close to the academy.
We moved.
SHIFTING YOUR HOME to a new city is not easy. In our case, we had to start from scratch. New maids, new physiotherapists, new coaches, new food, new language, new climate, new everything.
Cultural conditioning is perhaps the hardest mould to break. Our cook was Bengali. Since Jeena was brought up in Kolkata, she could brush up on her Bengali, but still, the sambar tasted different, the chutney was a far cry, and the fish curry was an aching memory of the Kerala variety.
Cope we did in due course.
Soon we found out that JK Mahendra, former Kerala Ranji captain, was our neighbour. We met every night in his lovely apartment and talked cricket late into the night. While encouraging Keziah's game, he once said: "It is sad that the girls who play cricket end up tomboys. They stop becoming women."
It was a point well taken. I had a long chat with Keziah. She agreed that to an extent, it is true. Gender and sexual orientation had begun to play their roles in the girls' lives. Traditional parents may find it difficult to stomach. I checked myself. What would I say? Jeena, a believer, could never accept it. I realised it would be hard for me as well.
Makarand Waingankar, the well-known cricket administrator and writer, saw Keziah's videos and got excited. "She's got talent!" he remarked. He sent the videos of Zubin Bharucha, head of cricket, Rajasthan Royals (RR). He was also impressed and agreed to take a look at Keziah. Sid Lahiri, the director of Rajasthan Royals' Global Academy, had also agreed to look at her. So, we packed our bags and went to RR's academy at Telegaon, a nondescript village 100 km away from Nagpur.
The RR academy was full by the time we reached as boys from across the country had come for trials (IPL). Sanju Samson, the captain of RR, was pleasantly surprised to see us at the academy. We've known each other for some time. "Chetta, how come you are here?" he asked, with a chuckle. Sid spent long hours whenever he could find some time from the IPL trials, and made minor adjustments in her game. Zubin watched her bat at the nets in the evening.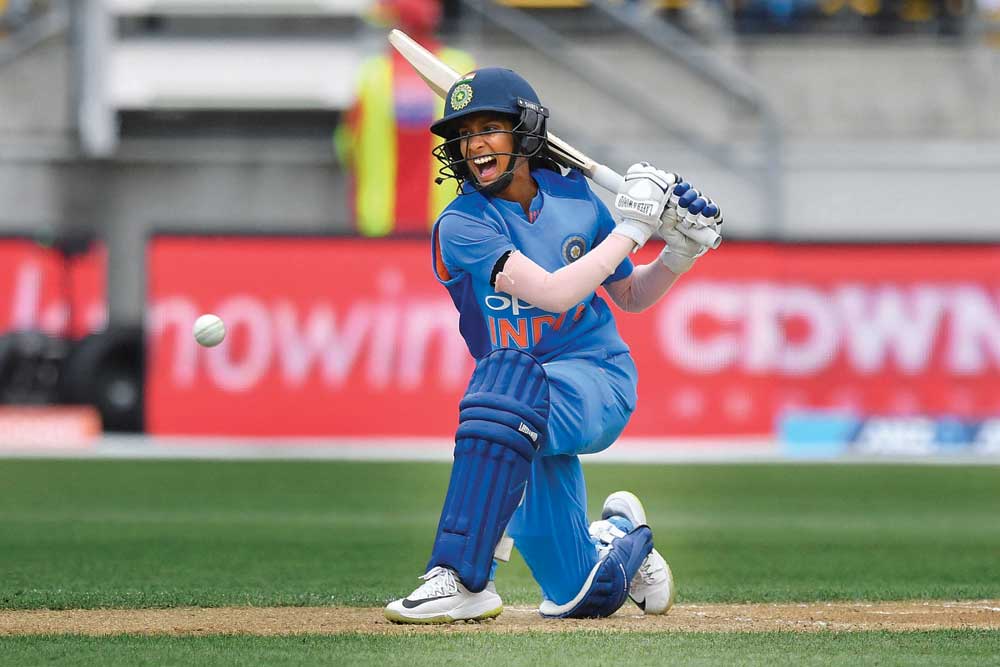 While Keziah was undergoing some tough drills and facing some greenhorn bowlers, Sanju was blasting gigantic sixes off IPL hopefuls, who had come for trials. Sanju found some time off his busy schedule to spend with Keziah and give her advice. Everyone at the academy made her feel at home—Neeta Addau, administrator of the academy, Romi Bhinder (RR team manager and cofounder of the academy), Harshal (coach), et al. Popular rapper QK Aarya dropped in one evening and shot a video with Keziah! RR's very tall CEO, Jake McCrum, came across as a next-door boy. Once when Keziah and I were walking from the grounds to the academy's office, Jake stopped his car, made room for the kit and the two of us, and drove us to the academy. As we were saying bye to them, we were reminded by Addau: "Once a Royal, always a Royal!"
I once asked Keziah why she wanted to be a cricketer. "Playing a sport always made me feel empowered. Especially, cricket. I am a very enthusiastic person when it comes to sport, be it any sport. I would be at the forefront to enrol myself in school. But I never knew I would end up taking cricket as a profession. I just love to see the excitement among people when they hear I'm a cricketer. I don't think any other label next to my name would make me happy."
It has certainly made her Papa happy.
Keziah loves the batting of Alyssa Healy and Chamari Athapaththu. "I'm a big fan of Jemimah Rodrigues and, of course, Smriti Mandhana. I've always wanted to time the ball as effortlessly and sweetly as Smriti does."
Keziah was injured at last month's state camp for the U-19 One-Dayers. She came back in low spirits. For two days, she was not herself. I could see her eyes dimmed and her smile waned. I spoke to her. She opened up. She was confused. One setback had sown seeds of self-doubt in her. "When I fail, I hear negative voices," she said, sobbing. "Am I not good enough?" I hugged her and said: "You're not alone in this journey. We are all in it together. It doesn't matter whether you play for India or not… it is about trying… it is about chasing your dream."
Her eyes lit up. She smiled.
Later that night, she had a video call from someone special. It was Jemimah Rodrigues (Keziah had sent her a message asking if she could have a word with her). Jemimah spoke to her for an hour, encouraging her, giving examples from her own career, and how she had gone through a period of trials and doubts before she could come back to the Indian team. Jemimah made it a point to speak to her biggest fan in the family, Sean! It made his day. She also spoke to Jeena and me, encouraging us as parents who are backing their daughter's dream.
When Jemimah hung up, the four of us huddled.
The journey continues.

Sabin Iqbal is a Bengaluru-based novelist, journalist and literary curator