It was raining hard on a July day last year when a truck carrying High-Density Polyethylene Pipes (HDPP) left Solan in Himachal Pradesh for a 450-kilometre uphill journey to Spiti, a cold desert valley high in the Himalayas. When it reached Kinnaur on National Highway 505, an old bridge over the Sutlej river was found to be damaged in the monsoon rains. The truck remained stranded there for six days. In Spiti, the engineers were getting impatient. Time was running out. They had an August deadline to connect every rural household with pipes and a tap running with drinking water.
The December timeframe had been advanced to August as by October, when temperatures start falling below zero in the region, all concrete and cement-related work comes to a halt. The truck was directed to take the longer Manali-Rohtang route to reach Spiti. It took another three-four days for it to reach Spiti but the target was met on time. All 2,635 households of 98 villages, including Tashigang, the highest polling station in the world at a height of 15,256 feet, were connected with taps running with potable water by mid-August. At Tashigang, a tiny hamlet of six households, and other villages in the bewitching barren mountains of Spiti along the old Hindustan-Tibet Road, melting glaciers and receding waters in ponds and lakes had made water scarce. Walking through the snow in the mountainous terrain, the villagers used to fill water in plastic cans from public taps.
They celebrated the day water reached their homes—women draped white khatags, the Tibetan Buddhist ceremonial scarves symbolising celebration, purity and greetings, around the taps in the villages, where a majority of inhabitants practise Vajrayana Buddhism. Tashigang became the highest point where a functional household tap connection (FHTC) was installed under the Jal Jeevan Mission (JJM), the Narendra Modi Government's ambitious flagship 'har ghar nal se jal' scheme, promising drinking water from taps in every rural household by 2024. The biggest challenge in Spiti was thrown up by the lockdown in the wake of Covid-19. With outsiders barred from entering Spiti, which opened up to tourists only in mid-February this year, the authorities had to rely entirely on community participation. Local contractors were hired and asked to get their own labour. College students, who had returned home during the lockdown, were engaged in the work to lay pipes.
"Here, everything is a struggle. Temperatures fall to minus 35 degrees Celsius in winter. In November, we drain out the pipes and stop supply as the water freezes. We lay open pipes and after the sun comes out we start supply for a couple of hours. This year, water will give a boost to tourism also," says Manoj Negi, executive engineer in-charge of the area under the Jal Shakti division. With the Atal Tunnel over the Rohtang Pass now connecting Lahaul-Spiti through the year, he is expecting increased tourism for winter sports—ice hockey and ice-skating. Last year in Kaza, a town in Spiti, ice-hockey broke the stillness of winter, when everything would come to a halt as Lahaul-Spiti got cut off from the rest of the world for nearly six months.
Negi recalls that there was an earlier scheme, the National Rural Drinking Water Programme (NRDWP), brought in by the Manmohan Singh Government in 2009, providing financial and technical assistance to state governments to install rural drinking water connections. But JJM is not targeted just at giving access to safe drinking water. It is aimed at a functional tap in every rural household, assuring 55 litres per capita per day (lpcd) of drinking water, in a country where mostly the rich and influential in a village have had taps in their homes.
Singh's predecessor, Atal Bihari Vajpayee, had often passionately underscored the gravity of the water situation, in a way that made environmentalist Sunita Narain once say "You spoke our language." Delivering his speech at the fifth meeting of the National Water Resources Council in April 2002, Vajpayee had said: "The cornerstone of the new National Water Policy should be an explicit recognition that water is a National resource and access to safe, adequate and affordable water is a basic need of every citizen. In particular, right to drinking water should be accorded a priority over every other alternative use." He had touched on all the core water-related issues—depletion of groundwater, management of water resources, community as custodian of water, harvesting rain water, treating waste water and saving every drop of water. A lot of what Vajpayee had said in that speech is reflected in the Modi Government's Jal Jeevan Mission.
In an open letter to Vajpayee in September 2002, Narain, who had written Making Water Everybody's Business with Anil Agarwal and Indira Khurana, had said it was time to go beyond words and take effective action: 'It makes me want to believe that you care and believe in this issue. I realise how difficult it is to change governmental policy. The vested interests, and more importantly, mindsets are entrenched. To ask the water resources ministry to take serious note of what you have advocated is easier said than done. So what if you are the prime minister. Your officials will agree—to do nothing.'
Suresh Prabhu, a minister in the Vajpayee Government who headed a taskforce on inter-linking of rivers, recalls how keen the former prime minister was on solving the water problem. The taskforce was to be headed by LK Advani, but he became the deputy prime minister. At least once a month Vajpayee would call Prabhu to discuss the issue. The taskforce held 5,000 meetings and submitted a report to the Supreme Court. "The biggest challenge with water is that there is no alternative to it. It can neither be manufactured nor imported. The only thing that can be done is management of existing water," says Prabhu, at present India's Sherpa to G7 and G20. In 2013, at a time when Vajpayee, by then in the opposition, had left it to Advani to take on the Manmohan Singh Government for its performance, the only issue that moved him to break his silence was water. 'Oil is called the liquid gold of the modern age; water is the true liquid gold now. Some people say in 20 years time, wars will be fought in the world over water, not oil. In our country, we have always considered water holy,' Vajpayee wrote in a letter to Singh. He made apparent his resentment at the Congress disbanding the taskforce and sought an all-party meeting to discuss river water sharing among states.
It was on Vajpayee's birth anniversary, December 25th, 2019, that Modi released the operational guidelines, launching JJM. By then, the various arms of government, at one time 13, dealing with water had been brought under a single umbrella of the Ministry of Jal Shakti. The person given charge of it, Jodhpur MP Gajendra Singh Shekhawat, is himself from the water-stressed arid western Rajasthan. "In western Rajasthan, when a girl turns 10-12 years of age, she keeps a small pot on her head and along with her mother, elder sisters and other women, starts her journey to fetch water. And till she is 60-70, when she is bent and weak, she continues to fetch water in the urn each day. She may walk two kilometres or even 10 km. To get freedom from this is a huge blessing. In 72,000 villages now, not a single woman needs to go out to fetch water. In 3.7 crore homes they have been freed from this chore," he tells Open.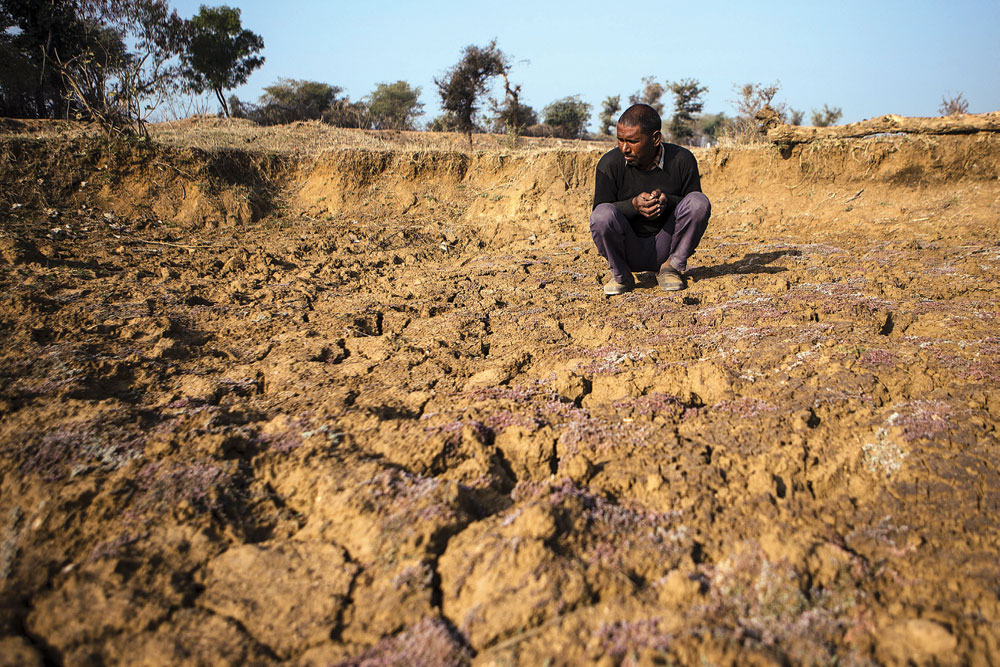 When JJM was launched, about 3.23 crore rural households, which accounted for 16.86 per cent, had tap connections. The task before the Government was to connect the remaining 83.14 per cent in five years. The target looked daunting. Of this, 3.85 crore (20 per cent) households have been connected with piped water, taking the total number to 7.08 crore, as per the official dashboard that is regularly updated, giving every detail of the status of JJM in each village. Going by simple arithmetic, if this pace is maintained, then the Government could achieve its target of connecting all of the over 19 crore households with a functional tap by 2024, the year India goes for its next parliamentary election.
"Broadly speaking, it's an empowerment exercise which will improve quality of life, narrow the urban-rural divide, bridge the rich-poor gap, ensure better hygiene and sanitation. It is not mere infrastructure development but about long-term water security, improving life of people, particularly women and children, assuring better health. The overall thinking is that lack of water should not be a hurdle in our quest for fast-paced socio-economic development," says Bharat Lal, Mission Director and Additional Secretary in the Jal Shakti ministry. The JJM dashboard is open on his computer screen. He just has to click on a state on the Indian map to check the statistics. An Indian Forest Service (IFS) officer of Gujarat, it was Lal who had set up and spearheaded the Water and Sanitation Management Organisation (WASMO) in Gujarat to empower people and involve them in planning and implementation of water supply in villages. Tankers became a thing of the past in the state as its piped water supply increased from 20 per cent in the early 2000s to 80 per cent in 2019.
As per the dashboard, Gujarat now has nearly 83 per cent rural households with potable water supply through taps, sixth on the list with Telangana and Goa topping with 100 per cent coverage. Meanwhile, Assam (7.58 per cent), West Bengal (7.89 per cent) and Uttar Pradesh (UP, 10.3 per cent) are at the bottom of the ladder, as far as the total number of rural households with tap water supply is concerned. In UP, the most populous Indian state with a population of over 20 crore, less than 7 per cent households had access to drinking water from taps before JJM took off.
In Bundelkhand, one of the country's most water-deprived regions which falls in UP and Madhya Pradesh (MP), pushed to the edge as promises of drinking water by various regimes lay shattered, there are stories of villagers taking things into their own hands to address the water crisis in their villages. A 19-year-old undergraduate, Babita Rajput from MP's Agroutha village of Chhatarpur district, inspired about 200 women to dig a 12×350 feet trench near a hill to make way for rain water in 2018. Though the village had a 70-acre lake, the water body was dry because, from whatever little rain it received, the water drained off to the Bachheri river. The women, who faced the brunt of the water shortage, finished the work in the peak of summer before the monsoon. In 2019, despite less than usual rainfall, there was more water in the lake and the groundwater got recharged. Babita's efforts came in for praise from the prime minister in a recent Mann ki Baat address, when he asked people to draw inspiration from her. In Pachkhura Bujurg village of Hamirpur district in UP's side of Bundelkhand, 60-year-old Swami Krishnand has been dedicating his days over the past decade in rejuvenating an old 2.7-acre local pond, Kalarindai Talaab, the only one which does not run dry, de-silting it to harvest rainwater. "During the day I remove soil, clean, water trees and at night I study English," says Krishnand, who trusts neither contractors nor politicians.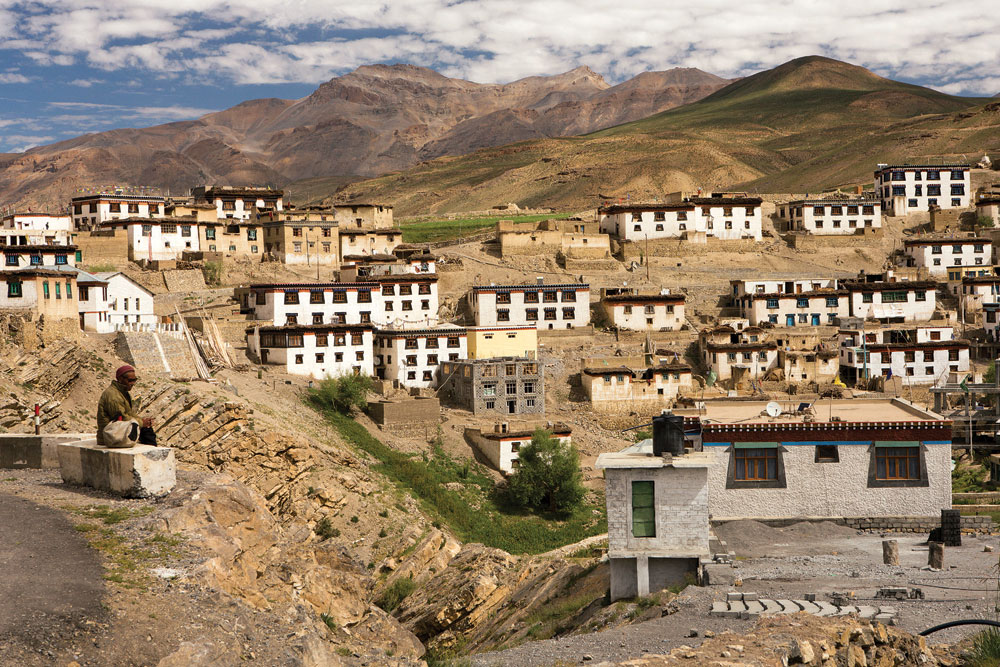 There are many more such water warriors across the country. Both government and experts are aware that the community's role was intrinsic to any policy on water. On the lines of the Swachh Bharat Mission, aimed at building toilets in every household, Modi has said JJM too should be a "jan andolan", a people's movement, but this time on water. Over the next five years, integrated village action plans will be laid out. Each village will have an 'enlightened' water and sanitation committee. It will identify sources of water, use funds at the village level, carry out maintenance and make projects for long-term sustainability with public health engineers, non-governmental organisations (NGOs), self-help groups (SHGs) and villagers all working in unison. A 'Pani Samiti (Water Committee)' will have 50 per cent women, a section of society the scheme zooms in on as another step in improving their lives, after Swachh Bharat and LPG gas connections. To further ensure that women, who have been carrying the burden of fetching water from sources, distant or near, take ownership of the scheme, five women will be trained in every village to test the quality of water. A potable testing device is being developed to enable households to test the quality of water. "Instead of focusing merely on infrastructure, the focus is on assured and regular water delivery and services. The tap has to be functional in terms of quantity of water, with a prescribed quality and regularity of supply on a long-term basis," says Lal. Under JJM, an online Drinking Water Quality Monitoring & Surveillance system with its app has been launched. With 2,200 laboratories opened to the public, anyone can now give a water sample and get a report on its quality online. "We are trying to reform the drinking water sector and enable our water utilities to be counted among the best in world," says Lal.
The Government and experts admit the challenge is big. The former is confident of succeeding in meeting its target but the latter are treading cautiously with their response, given the history of schemes and programmes on water over seven decades. While water policies have been drafted by every regime, this basic livelihood element has not been prioritised as a political agenda, as is also reflected in the sequence of the "bijli, sadak, paani" slogan. Every party's manifesto has made promises on sparing no effort in providing drinking water. There have been three national policies on water since 1987, two drinking water missions before JJM since 1986, and over half-a-dozen schemes since 1969.
India's water quagmire goes back to pre-Independence days. Arthur Cotton, a 19th century British general and irrigation engineer, is known to have taken on his own government for giving India "more iron than water", openly criticising the large amounts spent on railways in comparison with that allotted for irrigational facilities. Cotton, who built barrages and canals, particularly in southern India, has a museum dedicated to him in Rajamahendravaram in Andhra Pradesh. Indian policymaker Gautam Pingle has been quoted as saying that Cotton had back then envisioned interlinking of rivers and forming a national water grid. Years later, KL Rao, irrigation minister in the Governments of Jawaharlal Nehru in the early 1960s and then of Indira Gandhi in the 1970s, had said that had Arthur Cotton's suggestion for a water grid been implemented, India would not have to face its water woes. Water had figured in Indira Gandhi's 20-point programme, a pro-poor agenda that was a bid to dilute her image as an autocrat and project her as a socialist, in 1975, the year she imposed Emergency. 'Better use of irrigation water' was the third point and 'Clean drinking water' was placed seventh.
Nehru, it is said, liked water from Srinagar's Chashme Shahi spring, which is sweet and has medicinal properties. In 1949, two years after Nehru took charge as the first prime minister of independent India, the Environmental Hygiene Committee (1949) recommended the provision of safe water supply to cover 90 per cent of India's population in 40 years. A year later, the Constitution conferred ownership of all water resources on government, specifying it as a state subject, giving citizens the right to potable water. Over seven decades after that, not even 50 per cent of the country has access to safe drinking water, as per UNICEF India data. So unquenched have been promises on water across India that in 2004 there were reports that former Prime Minister PV Narasimha Rao's village Vangara in Telangana's Karimnagar district was facing an acute water crisis after one of the two borewells ran dry. The existing scheme then was supplying limited water, that too once in four days.



The Congress, blaming the Bharatiya Janata Party (BJP) for "neglecting" NRDWP, pledged to increase allocation for it in 2019. The NRDWP, a Centrally sponsored scheme aimed at providing every person in rural India 'adequate, safe water' for drinking, cooking and other domestic basic needs in a 'sustainable manner', had in 2009 replaced the Indira Gandhi Government's Accelerated Rural Water Supply Programme (ARWSP), a decentralised, demand-driven, community-managed scheme in 39 districts, giving gram panchayats a major role in the village water supply's management, operation and maintenance. In 2017, NRDWP was restructured by the Modi Government, with a focus on sustainability of the schemes. The feebleness in implementation of NRDWP on the ground over the years was reflected in a CAG performance audit which said 'coverage of rural habitations increased by only 8% at 40 lpcd per day and 5.5% on the basis of 55 lpcd during 2012-17 despite the expenditure of Rs 81,168 crore.' It also said 4.76 lakh habitations had slipped from 'fully covered' to 'partially covered'.
The statistics being cited are mindboggling. The dependence on ground water for all water use in India is 65 per cent. Chemical contamination of water, mainly through fluoride and arsenic, is present in 19.6 lakh dwellings. Waterborne diseases have an economic burden of approximately $600 million a year. Waterborne diseases such as cholera, acute diarrhoea, typhoid and viral hepatitis continue to be prevalent in India causing 10,738 deaths since 2017. UP has recorded the highest deaths due to diarrhoea followed by West Bengal, Assam, Odisha and MP. India captures only 8 per cent of its annual rainfall, among the lowest in the world.
While experts appreciate the Modi Government's intervention in the form of JJM, the question baffling them is how long the water will flow from the taps. They express concerns about the sustainability of water sources, rising pressure on the depleting ground water and inadequate efforts to capture the rain. The Government claims never before has so much emphasis been laid on water sustainability.
"The access to sustainable and safe drinking water for India's large population has become important, a focus that JJM is trying to address through the reach of water supplies to every household. A tap in every household is the goal of the programme. However, the tap, the water pipeline, the tanks and even the sources of water, such as wells and springs, are often only about engineering solutions. These solutions remain incomplete unless the sources are sustainable. Source sustainability depends not only on how these sources are maintained but largely upon the status of the resources feeding such sources. For instance, if aquifers are not sustainably managed, the infrastructure, as good as it may seem, will remain an incomplete solution. So, prioritisation of supply systems and resource management on an equal footing becomes necessary," says hydrogeologist Himanshu Kulkarni, Founder Trustee and Executive Director, Advanced Centre for Water Resources Development and Management (ACWADAM), who has been working on aquifers and groundwater for over 35 years.

Acknowledging the 'good' intention behind JJM, Suresh Rohilla, Senior Director, Water Programme at the Centre for Science and Environment (CSE), says the translation on the ground is difficult, though not impossible. "There are several questions. How are surface and ground waters integrated? In UP, there's 80 per cent dependence on ground water for domestic use. We need to ensure rejuvenation. In a city like Delhi, right in Hauz Khas, the water bodies have disappeared. The consumption is growing, but the ground water is being reduced. How long will a tap run 55 litres, which is the lpcd in rural households? There's a political economy of water which will come into play."
The Government is exploring state-of-the-art technology to monitor details of water supply in every village. JJM, in partnership with Tata Trust, is running pilot projects demonstrating 'sensor-based IoT system to measure and monitor water supply in these villages'. It collects data related to timing of the supply, pressure at the tail-end, quantity and quality parameters, transmitting them into a central database. With fibre optic network reaching all villages by 2022, water supply will be monitored on real-time basis and will show on the JJM dashboard.
Water expert Himanshu Thakkar, coordinator for the South Asia Network on Dams, Rivers and People (SANDRP), says that although ground water has been the lifeline over the past four decades, it has not been recognised in policies, programmes or practices. "That lifeline is unsustainable now, we need to sustain it, protect and recharge. The prime minister spoke of rain water harvesting. But we have been paying lip service to it for decades. Government owns maximum land area and number of buildings. What percentage does rain water harvesting? It's minuscule. It's difficult for individuals to create infrastructure for it if they don't own large land area or large building space. Urban areas have a huge water footprint and they release most of the polluted water. But we have no national Urban Water Policy that would also define a water smart city. How can you have a smart city without it being water smart or without water?"
Describing JJM as a welcome step in line with the global commitment to Sustainable Development Goal 6, Farrukh Rahman Khan, Regional Manager, WaterAid India, says the focus of earlier governments has been mainly on community hand pumps and tube wells. He also appreciates that the scheme is decentralised—a model followed by Gujarat when Modi was chief minister and in Bihar under Nitish Kumar. "There are of course implementation-level challenges that need to be addressed to ensure effective last-mile delivery. The high dependence on ground water sources is likely to cause tremendous pressure on it. Second, providing water is not just an engineering solution but involves social aspects too. It requires people to own it. Though the JJM guidelines have elaborated every aspect, implementation would require greater emphasis on community engagement and ownership."
The Government admits sustainability of water sources poses the biggest challenge, especially in water-stressed arid and semi-arid regions of western and southern India, but is banking on the systems built into the decentralised scheme itself to address the issue. Bharat Lal says this time there is an unprecedented focus on water conservation, source strengthening and ensuring sustainable use of water under JJM, which is being implemented as a decentralised, demand-driven, community-managed programme. "Further, Atal Bhujal Yojana and Jal Shakti Abhiyan are all about water conservation— strengthening of water sources, rain water harvesting and artificial aquifer recharge in a participative manner, as a people's movement. The focus on treatment and reuse of grey water is aimed at ensuring availability of clean water." As much as 60 per cent of MGNREGA funds is earmarked for water conservation.
Focus on micro-irrigation is expected to cut down consumption of water in the agriculture sector, which consumes almost 85 per cent of total water. Besides, Lal points out, the formation of the Ministry of Jal Shakti itself is aimed at "holistic and integrated" management of water so that the country becomes water secure.
In water-stressed areas, the Government is planning cutting-edge technology to identify aquifers through advanced heliborne geophysical technology, in which a helicopter is fitted with instruments to measure the electro-magnetic signals from the earth, under an agreement with CSIR-NGRI (Council of Scientific and Industrial Research-National Geophysical Research Institute). There was a time when water diviners—people who claimed they could find water underground using a dowsing rod—were used, not just in India, but in several parts of the world. Although largely considered an irrational practice, they still operate in certain places where people find themselves over a barrel because their village or city is going dry. According to Kulkarni, water divining was a multi-disciplinarian skill which may have been more relevant when there were fewer wells and water shortages were a consequence of limited access to groundwater. In the groundwater over-exploited regions, most new (divined) wells will end up failing, with the blame of the failure being put squarely on the diviner's head. "Water divining is mainly about exceptional observation skills, although we tend to focus only on the remarkable aspects of water divining such as a coconut turning on its head, or a copper pendulum swinging this way or that and so on. However, a diviner also observes many seemingly mundane but important aspects of the ecosystem—rocks, vegetation, flow of water in streams, slope of the land, etcetera. The diviner's final site selection is based on the less remarkable observations than on the more 'divine' aspects of his toolkit. I don't know how relevant it is in today's world when there are so many holes in the ground—dug wells, bore wells, tube wells—which one can observe and deduce from."
The search for water is only brimming with more challenges now. Lal says the challenge in JJM is big because the scale is huge: "There are drought-prone and desert areas where finding dependable sources of clean drinking water for the next 30-40 years is a challenge. Similarly, in about 48,000 habitations, the quality of ground water source is a problem. In such areas, for bulk water transfer, distribution networks along with treatment plants need to be built. Our public health engineers have to work as public utility managers ensuring service delivery—a very critical and essential service—of clean water supply in every home. It requires a change in mindset."
Against a budgetary support of Rs 11,000 crore for JJM in 2020-2021, the total budget allocated for water and sanitation is Rs 60,000 crore for 2021-2022. Of this, Rs 50,000 crore is for drinking water alone. With states providing funds and Rs 26,940 crore tied as funds for water and sanitation under the 15th Finance Commission grants to panchayati raj institutions for the next three years, more than Rs 1 lakh crore is going to be invested in drinking water in rural areas annually. If 2019 was about LPG connections and toilets, in 2024, water is likely to dominate the narrative on the Government's inclusive growth matrix.
The one paradigm everyone agrees on is participation of the community, without which the best of policies could fizzle out. Yet, environmentalists see no justification for half-hearted policies and promises not kept on safe drinking water, a fundamental right in the human rights index. So poignant has been the story of drinking water that a village in MP celebrated 'jal utsav' the day they got connections in their houses in January. The women of Damhedi village in Anuppur district adorned themselves in their tribal jewellery, made rangoli, sang and danced, welcoming the water of the Narmada. It's a dream many villages are waiting to see turn to reality, not just for themselves but for generations to come.