PK Mishra, Principal Secretary to the Prime Minister
Mishra worked with Narendra Modi when the latter was chief minister of Gujarat and became principal secretary to the chief minister. An experienced hand, Mishra has a special interest in disaster management and vets key appointments
The former Gujarat cadre IAS officer is known for his relentless eye for detail in keeping with the demands of his boss, Prime Minister Narendra Modi. Having worked with Modi for some time, he is attuned to going through the fine print of plans and proposals examined by the Prime Minister's Office (PMO) and placed before the prime minister. Tasks were split between him and his predecessor, Nripendra Misra, during Modi 1.0, but he has a much wider remit now. A recluse, Mishra has become even more low-profile, preferring to work from the solitude of his office. His postings in Gujarat and the current assignment in Delhi have given him a vantage point on politics, including the dynamics of the BJP organisation. He is familiar with seniors in the Cabinet and is a port of call for the resolution of inter-ministerial issues. Importantly, he shortlists and vets key appointments to ministries, PSUs and tribunals. He has a particular interest in disaster management and mitigation, having worked in Gujarat's quake-hit regions in 2001, an area that has gained urgency in view of the rising influence of climate change. His other areas of interest are farm modernisation and welfare nets for the poor.
TV Somanathan, Finance Secretary

As joint secretary in the PMO during Modi 2.0, Somanathan was closely involved in framing economic policy, and has played a key role in managing Central finances during the pandemic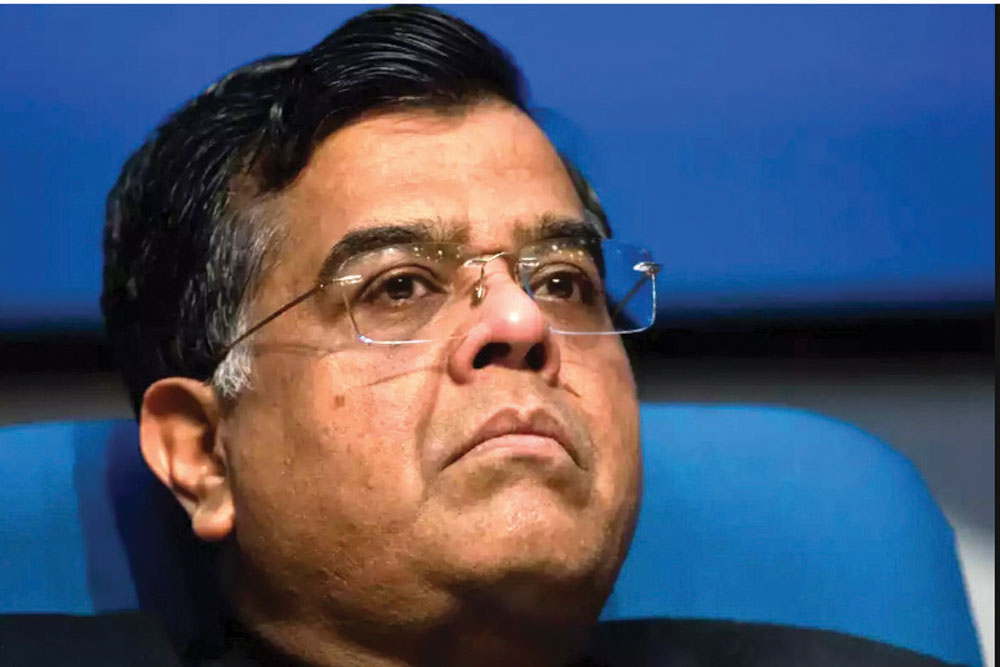 Known for his ability to grapple with economic policy as well as theory, the Tamil Nadu cadre officer can hold his own on economic reasoning at in-house discussions with experts and academics. He possesses a self-deprecating wit and made a mark as a joint secretary in the Modi 1.0 PMO in framing difficult decisions intended to make government finances more transparent and efficient while tackling entrenched interests through measures such as Aadhaar-PAN linkage and direct benefit transfer (DBT). His experience of working with state governments has proven handy in dealing with the practicalities of policy and politics. In the finance ministry, he has kept a tight check on Central spending in a Covid-hit economy and budgeted for higher health expenditure, including for the development, purchase and delivery of vaccines. His part in overseeing the rollout of the Budget's major thrust on capital expenditure is crucial, as the government seeks faster spending of allocations. He has been opposed to fiscal handouts to revive consumption and batted for easing restrictions with the progress of vaccination. Mapping the inflationary impact of the Ukraine war and ensuring that growth does not stumble are crucial tasks in the year ahead.
Anurag Jain, Secretary, Department for Promotion of Industry and Internal Trade
Jain is the key official steering the PM Gati Shakti programme. He has helped devise the Jan Dhan scheme, and worked on a settlement of the OROP issue when he was in the PMO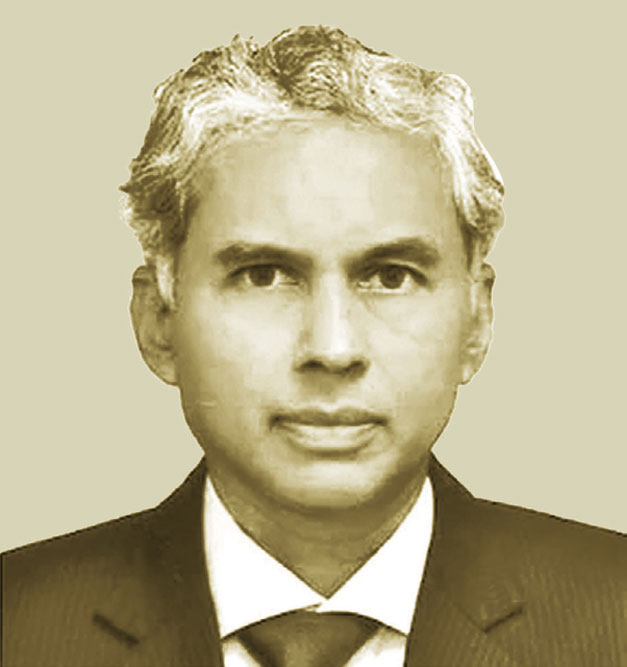 While working in Madhya Pradesh, where he held several important assignments, the IIT Kharagpur graduate would do punishing hours as secretary to Madhya Pradesh Chief Minister Shivraj Singh Chouhan that stretched into the weekend. After a busy stint in the state, he moved to the Centre and then the PMO, and was associated with the Jan Dhan scheme to provide banking facilities to the unbanked. The effort required overcoming scepticism about the scheme's feasibility and matched the time spent ironing out the details. The "One Rank, One Pension" demand resembled a Rubik's Cube but Jain was able to play a role in managing perceptions and working out acceptable compromises. Now he is involved in bringing about a new level of synergy in government envisaged by the PM Gati Shakti initiative, where Central departments are to pool knowledge and information to ensure faster development of infrastructure. It is by far the most challenging goal set by the prime minister with the objective of breaching silos that hamper government functioning and generate resistance to economic growth. Prior to his present assignment, he was vice chairman of the Delhi Development Authority, a job that served to remind him of the perniciousness of red tape.
Tarun Bajaj, Revenue Secretary
Another PMO hand, the Haryana cadre officer has been involved in initiatives like Aadhaar and DBT, and is part of an informal think-tank driving reforms in government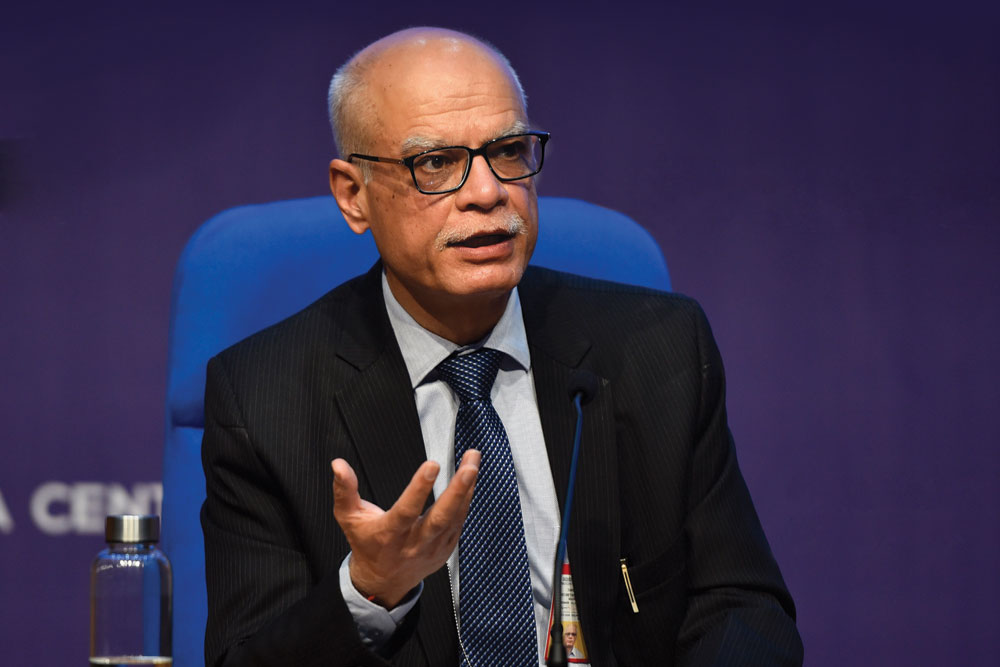 The buoyancy in revenues, with collections from the Goods and Services Tax (GST) on an upswing, makes his job as revenue secretary easier, but growth faces unexpected challenges with the Russian invasion of Ukraine. Bajaj is a veteran of policy challenges, including fierce political showdowns over pathbreaking initiatives like Aadhaar. A somewhat withdrawn person, though not lacking in social courtesy, the IIM-A and LSE trained officer has been tasked with implementing tax policies, ensuring the widening of the tax net and reduction of leakages. He has opposed the trend of providing tax exemptions and said this largely benefits the well-off. He has defended the Budget's revenue expectations and explained the initiative to tax digital assets without opting for an outright ban. His experience working with the Haryana industrial and infrastructure development and power transmission boards would have given him an adequate understanding of how vested interests, red tape and official entitlement create wicked policy tangles. He is seen as a reformer prepared to adopt technology to make India's tax systems simpler and future-ready.
Bibek Debroy, Chairman, Economic Advisory Council
Debroy is an economist who has specialised in the efficiency of state finances and poverty alleviation, and was an integral part of NITI Aayog. He is also a popular columnist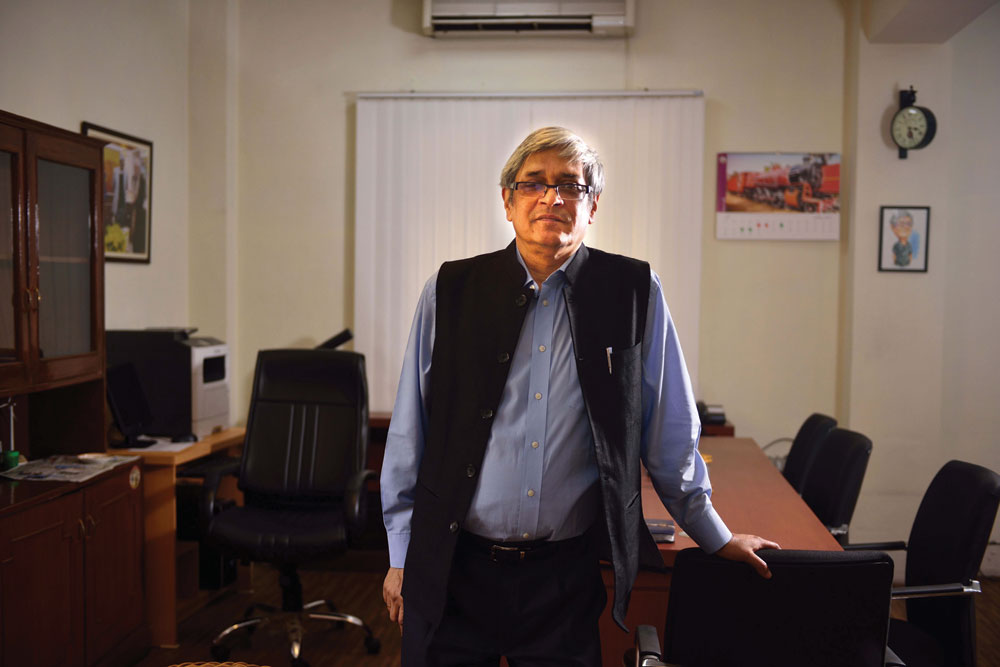 He often seems to be read not so much for economic policy but for his exposition of religion, culture and ancient texts. But his understanding of economic history and the quirks and ideological blindspots that have impeded the Indian economy over decades is sharp. He can quickly spot a political argument masquerading as a policy debate or a concern about equity or inclusion. A former director of the Rajiv Gandhi Institute of Contemporary Studies, he was appointed to NITI Aayog at its inception in 2015 when it replaced the Planning Commission. He has also held several teaching assignments at prestigious institutes. An advocate of privatisation and asset monetisation, he has led the Economic Advisory Council to the Prime Minister (EAC) since October 2021, the task providing a platform to consider the impact of current policies, analysis of challenges like Covid, and policy options and opportunities for the future. His is an influential voice in government, not the least because he seems to understand the cultural-political moorings of the government and its leadership reflected in policies like Atmanirbhar Bharat. He has defended difficult decisions, such as the 2017 demonetisation, arguing that it delivered in terms of forcing people to place unaccounted money in banks, spurring digitisation and increasing the number of tax filers. He has backed decentralisation with more funds and less red tape for local bodies and argued that reform of municipal governance is a key step towards better urban governance.
BVR Subrahmanyam, Commerce Secretary
He was part of the Manmohan Singh PMO. Subrahmanyam was chief secretary of J&K before his current posting, where he plays an important role in guiding trade policy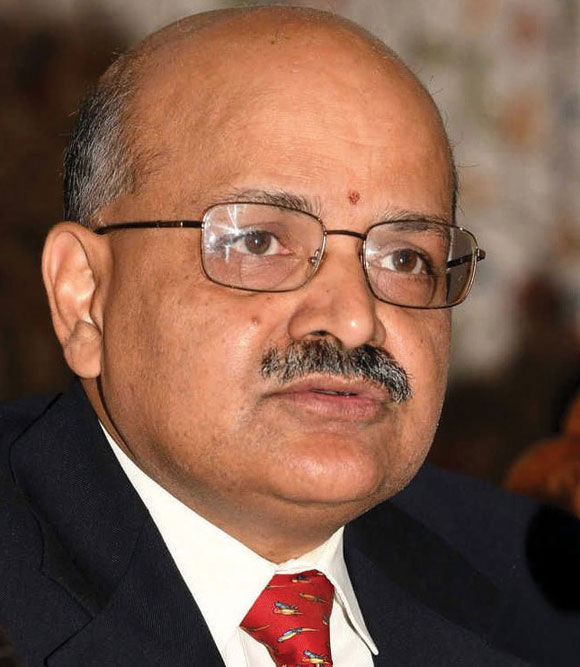 As private secretary to former Prime Minister Manmohan Singh, the Chhattisgarh cadre bureaucrat had a ringside view of the political storm over 2G and Coalgate. The lessons would not have been lost, as he moved on to other assignments, including a politically sensitive one like the chief secretary of Jammu and Kashmir (J&K) when Article 370 was revoked. He was forthright in defending the decision and called on the people of the newly minted Union territory to be patient. He said J&K had been crippled by mammoth misgovernance and unbelievable levels of corruption. The initial protests and violence died down but the challenge of development in the backdrop of Pakistan's constant attempts to stir violence made his job, particularly articulation of the Centre's objectives, a demanding task. Appointed to the commerce ministry in May 2021, the officer's career took another turn, pitching him at the centre of the government's policy drive to promote "Make in India" as well as seek new export markets. The post-Covid realities renewed the push for trade pacts that sought to reduce dependence on China as a supply route while cementing geopolitical partnerships with the UAE, the UK, the US, Japan and Australia. The assignment is a key element of the Modi government's economic diplomacy and was much in evidence during the prime minister's recent visit to Europe.
Arvind Shrivastava, Additional Secretary, PMO
The officer was previously joint secretary, Budget, in the finance ministry and has also served in the Cabinet Secretariat. His brief relates to infrastructure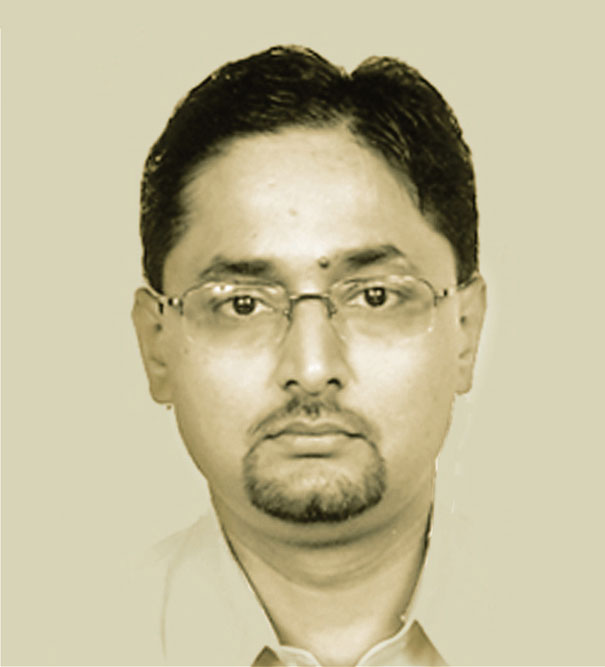 The Karnataka cadre officer is a Budget specialist and this was one of his roles in the state government as well. A relatively new addition to the PMO, he has expertise in negotiating and fixing tax collection targets and managing borrowing programmes and has worked with the Centre and state finance commissions. The Budget management aspect, always an important task, has become more significant in view of global uncertainties and the need to ensure the ambitious capex targets set by the government are achieved. His work brief includes subjects such as commerce, heavy industry and MSME, and related to the finance and economic planning of the government. It is expected that he would be a key official coordinating with economic ministries and tracking the progress of national missions related to the promotion of trade, manufacturing and exports.
Amitabh Kant, CEO, NITI Aayog
He has carved out a niche and delivered on policy formulations like asset monetisation and energy security. A prolific writer, Kant articulates government objectives in the media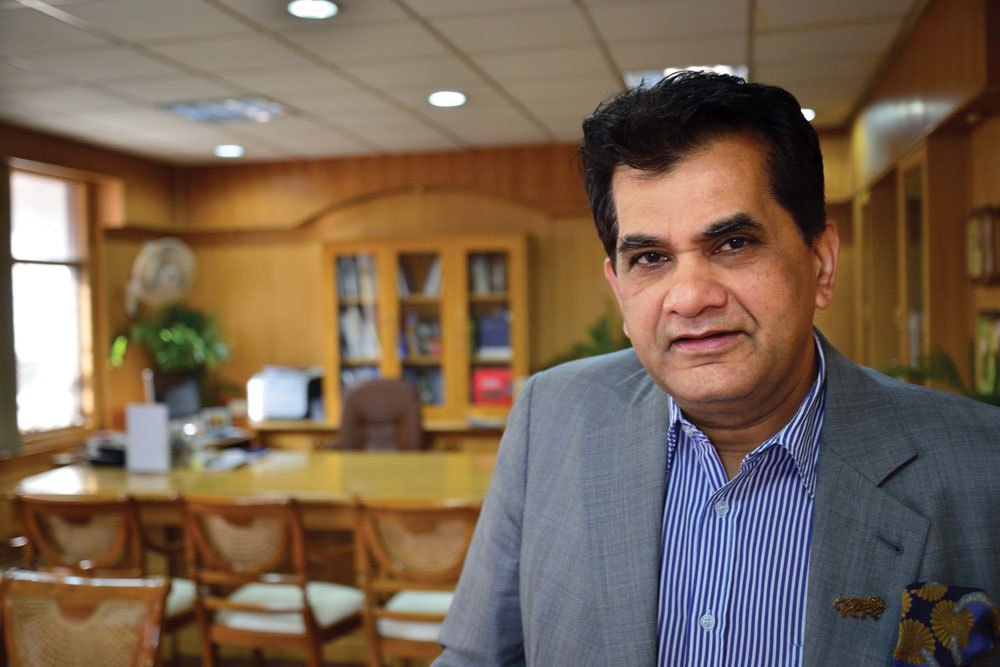 Never lacking ideas, the NITI Aayog CEO has an infectious enthusiasm that motivates colleagues. He has earned his spurs in formulating policies and solutions in infrastructure, where he is valued for his understanding of the PPP (public-private partnership) model. A prolific writer on the Modi government's initiatives, he might seem on a perpetual overdrive but cannot be faulted for not explaining policy measures. He has looked to take the lead in futuristic programmes, such as the hydrogen project for energy security, and maintaining the official think-tank's edge as a productive cross-sector breeding ground for innovation and research. He has also led in pushing privatisation arguing that decisions such as the sale of Air India have a vastly demonstrative effect and increase credibility and belief in the government's policies. He has been a prime mover in the asset monetisation programme, again arguing that offering government assets with clear revenue generation avenues was needed to make them more productive. The participation of the private sector would increase its stakes and propel fresh demand. His previous track record in Incredible India tourism promotion and startups marked him out as a bureaucrat with ideas. A commitment to improving the public-government interface and sensitivity towards public grievances also sets him apart.
Bharat Lal, Secretary to Lokpal
Although not in an administrative role in government, the forest service officer has long been part of the prime minister's team, overseeing implementation of the ambitious Jal Jeevan Mission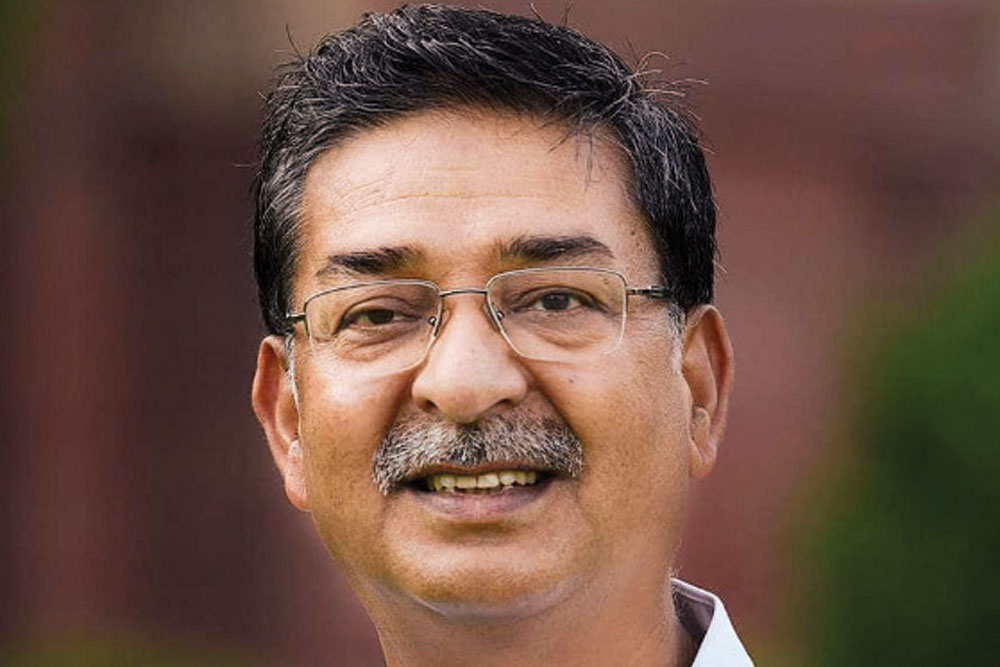 A Gujarat cadre forest service officer who caught the prime minister's attention, he brings passion and commitment to the assignments he steers. Having worked with Modi since his days as Gujarat chief minister, Bharat Lal understands the larger socio-economic vision that marks some of the government's schemes. Working in mission mode is second nature and his deputation to the Jal Jeevan taskforce was an expression of the prime minister's confidence in him. Lal has pointed out that delivering tap connections to households, along with setting up village committees to monitor quality and supply, can change the outlook of beneficiaries who might have been used to being supplicants for services that are their right as citizens. His experience in water management in Gujarat stood in good stead as the Jal Jeevan programme tapped technology to monitor implementation and coverage while the involvement of village residents created a new set of local leaders. He has held posts at Rashtrapati Bhavan and prior to Modi becoming prime minister, was the Gujarat resident commissioner in Delhi. He was often seen as a pointsman on political and administrative issues.
Anita Karwal, Secretary, School Education and Literacy
A Gujarat cadre officer who has held important posts, including that of state electoral officer, Karwal is entrusted with rolling out education reforms under the National Education Policy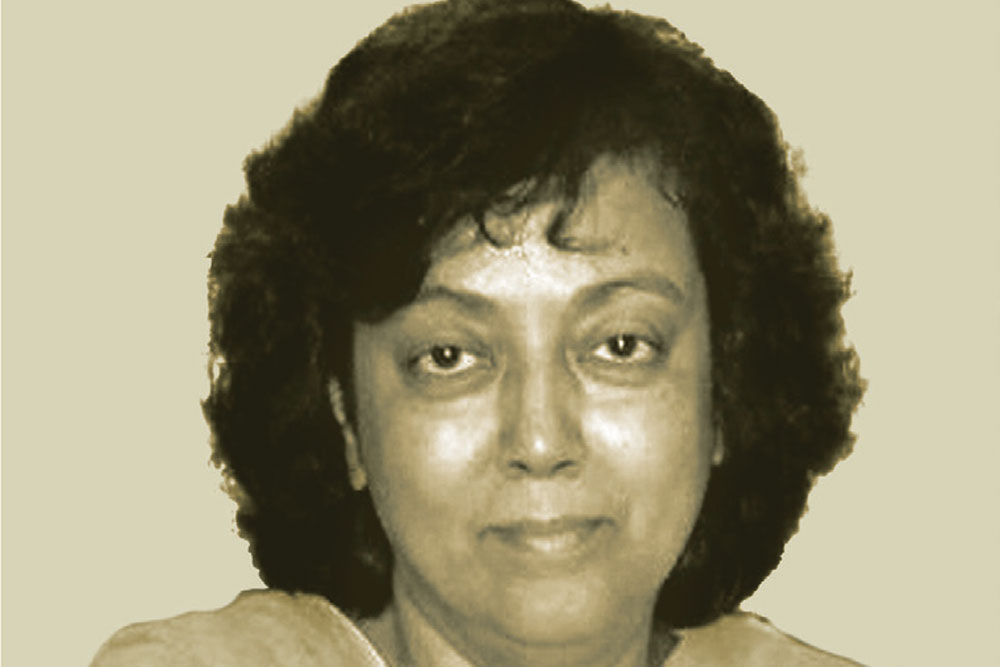 Efficient and business-like, the Gujarat cadre officer is set to play an important role in the ongoing curricula revision, always a politically contentious issue. Most of the changes will impact school-level teaching and the focus on early childhood education also makes the assignment challenging as it breaks new ground. Her inputs as Central Board of Secondary Education (CBSE) chairperson in the framing of the National Education Policy (NEP) were significant, and the government took note of them. Capable of taking a tough stand, she has backed transparency and discouraged controversies in institutions like NCERT. In discussions on curricula, she has been forthright in arguing that opinions should not substitute facts, while a balance in historical perspectives is needed. Not prone to interacting with the media and not much visible on public forums, she was state election officer in Gujarat. At the current stage of NEP implementation, she is a key link in the evolution and implementation of education reforms.