IT WAS LATE SUNDAY, APRIL 30, THE MOOD commemorative. Mumbai's Wankhede Stadium, awash with the Mumbai Indians' (MI) blue and screaming its lungs out, seemed like the ring of a gladiatorial pit. On the ground, mementos were being handed out—to Rajasthan Royals' (RR) Sanju Samson and MI's Rohit Sharma, for playing the Indian Premier League's (IPL) 1,000th match; to Kumar Sangakkara, currently RR's head coach, for being part of the first IPL edition; and to Wankhede Stadium's favourite son, Sachin Tendulkar, for being part of the first IPL and, really, for just being Sachin.
But just a few balls in, in a match meant to celebrate IPL's past, we got a glimpse of the future instead.
The 21-year-old Yashasvi Jaiswal, who could pass off as a school kid staying past his bedtime, was leaving his RR opening partner and one of T20's GOATs, Jos Buttler, in the shade. He was hooking Jofra Archer's near-150 kmph thunderbolts out of the park, swatting and reverse sweeping senior bowlers like Piyush Chawla, without a care in the world.
Jaiswal comes from one of cricket's backwaters. He had travelled from his hometown of Bhadohi in Uttar Pradesh to Mumbai as a child of about 10, a little over a decade ago, with ambitions of becoming a professional cricketer. IPL had kicked off only a few years before that. To support himself, Jaiswal worked at a dairy shop and once, as the story goes, when he lost his job, even briefly lived in a tent on a cricket ground. He has since been creating a little name for himself, first in Mumbai's age-level and domestic-cricket scene, and in the last couple of IPLs, as a plucky young batsman.
But that night at the Wankhede, he was showing his full range. By the time he was done, he had scored 124 runs off just 62 balls, and led his team to a total of 212. The next highest score on the team sheet were runs earned in extras (25). It was the kind of innings that brought to mind Brendon McCullum's brutal assault of 158 runs on IPL's opening night, 999 matches ago. But, as this year's IPL edition has showed, no total is safe, and MI's Tim David hit three back-to-back sixes to complete a remarkable heist.
"Oh my god, who would think you could do such things on a cricket field?" says Anshuman Gaekwad, former Indian cricketer and coach. "That you could hit back-to-back sixes to win a match, or chase down such huge targets?"
he wonders.
IPL has been doing exactly that for several years now. The league packs in more drama in a single night of 40 overs than you get across multiple seasons of the latest Netflix hit. In its 16th edition now, it has also become something of a crystal ball showing you where cricket, both the game itself and the economy behind it, will be in the not-too-distant future.
This year's IPL edition has, so far, arguably been bigger and grander than any previous edition. There have been more 200-plus scores this year than in any full edition earlier. If there were over 800 runs scored across two matches on a single night for the first time in IPL history, then for the next two nights, two teams successfully defended scores of 130 runs or less. The new Impact Player rule has meant that batsmen are now going harder throughout their innings, making a fast game even more relentless. There has been a glut of last-over finishes, and sometimes last-ball finishes, brutal team performances, such as when Lucknow Super Giants (LSG) racked up 257 against Punjab Kings (PBKS), the second-highest total in IPL history, and striking individual performances, from Kolkata Knight Riders' (KKR) Rinku Singh hitting five sixes off the last five balls to defeat Gujarat Titans (GT) to LSG's Mark Wood tearing through the Delhi Capitals (DC) batting line-up in a sensational burst of fast bowling. In many of the earlier IPL editions, for all the talk of unearthing new Indian talent, the difference between the winning and the losing sides was often dependent on the performance of the teams' foreign players. However, in this year's edition, some of the most impactful performances have come from Indian players, many of them yet uncapped.
It is a measure of the tournament's success that last year, just 15 years into its existence, IPL became the world's second-most valuable sport league (as per matches played), when it raised $6.2 billion for a five-year media rights deal. With a combined per-game value of $15.1 million, IPL now trumps almost every other major sport league. It has more than doubled its last media rights deal (a $2.55 billion package deal with Fox-owned Star) and vaulted past the English Premier League ($11.23 million per game between 2022 and 2025), Major League Baseball and the National Basketball Association ($9.57 million per game and $2.12 million per game, respectively, according to a 2020 estimate). It now trails only the National Football League, which is believed to average $36 million per game with its 11-year deal (2022-33) worth an estimated $113 billion.
To Jay Shah, the honorary secretary of the Board of Control for Cricket in India (BCCI) and president of the Asian Cricket Council, this astonishing valuation indicates just how much scope this tournament carries. "IPL has evolved into one of the fastest-growing and record-breaking marquee tournaments, with the media rights deal for the ongoing season fetching a staggering ₹48,390 crore. Digital media rights even got a higher bid than television rights for the first time in India, bearing testimony to its growing scope and popularity," he tells Open. "BCCI's relentless efforts have made IPL the world's most-watched T20 league, and the introduction of innovative features like the 'Impact Player' has offered a platform for young players like Suyash Sharma (KKR) and Dhruv Jurel (RR) to showcase their talent. We are grateful for the fans' unwavering support and are dedicated to providing a thriving platform for players to hone their talent while also providing the best cricketing experience for our fans."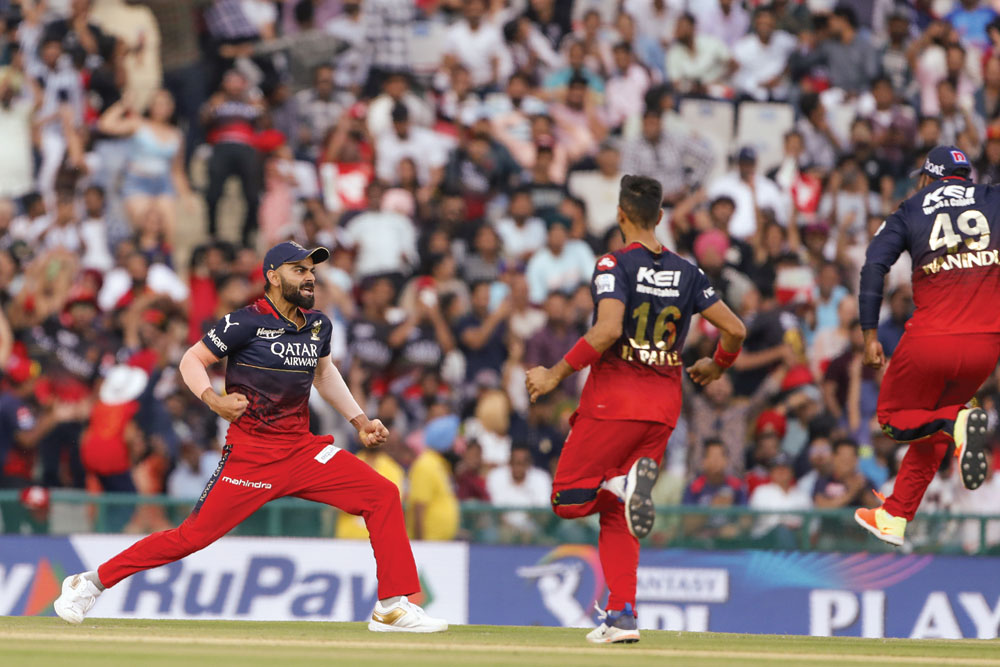 One way of looking at the league's rise is to look at the valuations of its franchises and sponsorship. In 2008, MI, the most expensive team purchased then, cost its owners Reliance Industries $111.9 million. Two years ago, the RP-Sanjiv Goenka Group bought the LSG team for over $932 million. If DLF paid the league $5.3 million every year to be the title sponsor of the tournament between 2008 and 2012, Tata currently pays $58.4 million for the same right.
Television ratings, right from the first edition, have been stunning. India was already a cricket-mad nation. But with IPL, the neurosis spread even among some relatively untouched sections like women and children. And, crucially for advertisers, the league sees none of the precipitous drops you see in TV ratings when India crashes out of an international cricket tournament. With IPL, an advertiser is assured two months of a vast audience hooked to its TV or mobile screen.
"We never imagined IPL would become as big as it has become," says Niranjan Shah, a former member of BCCI who served on the board for several decades. Back in 2006, when the International Cricket Council (ICC) was conducting a board meeting to discuss the first World T20 competition, Niranjan, who was then serving as the board's honorary secretary, is believed to have famously told the gathering, "T20? Why not ten-ten or five-five or one-one? …India will never play T20." It was a sentiment then widely shared across BCCI. It allowed the Indian team to take part in the inaugural 2007 World T20 reluctantly—and only when ICC had cleverly tied the Indian subcontinent's request to extend the deadline to submit the Participatory Nations Agreement (PNA) for hosting the 50-over 2011 World Cup to India's confirmation about participating in the World T20. India's unexpected victory at the 2007 World T20 and Lalit Modi's push to start a T20 league, coupled with the news of a 'rebel' Indian Cricket League being launched by the Zee group, expedited the board's plan to launch IPL.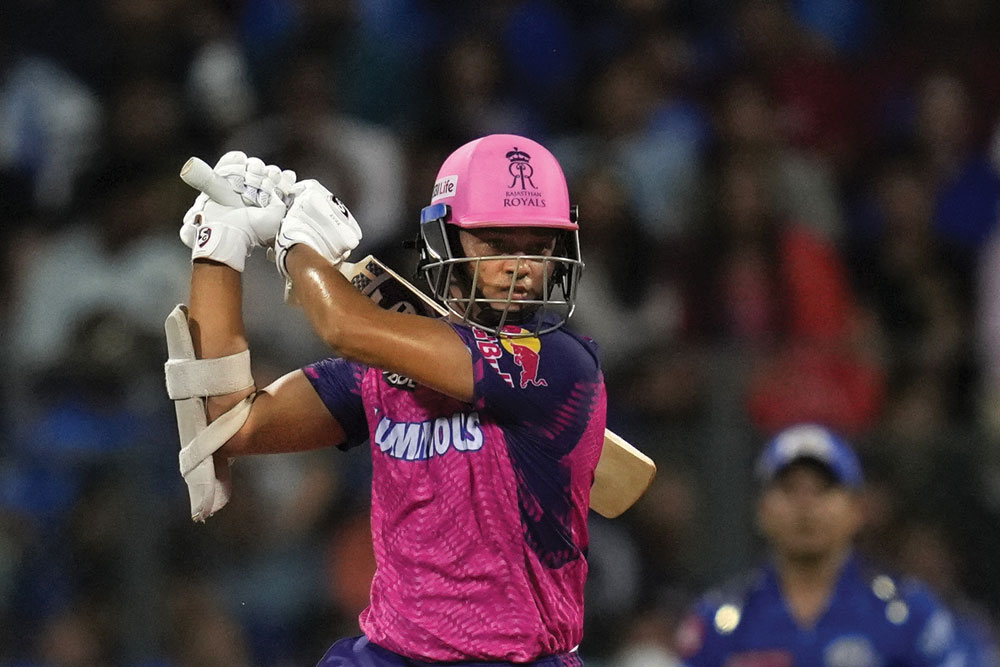 EARLIER THIS YEAR, the executives at the FMCG company Parle Products were divided as to whether they should advertise in this year's IPL or not. The makers most famously of the Parle-G biscuit brand, the company, as its senior category head Mayank Shah explains, tends to be judicious about how it spends its marketing budgets. According to him, the company has been one of the main advertisers in at least eight or nine editions of the league so far. But after the massive TV ratings the league enjoyed during the pandemic-induced lockdowns, it had witnessed a little drop last year. This was even followed by whispers in some corners of perhaps an IPL fatigue setting in among viewers. And many brands, Parle Products included, Mayank says, were in a quandary, wondering if it was worth advertising during the league at all.
IPL, with its breaks between overs, and its strategic timeouts, which are really extended ad breaks, might appear as an advertiser's wet dream. But a spot on the league comes at a substantial cost. A 10-second ad during a match on TV, industry experts say, can cost anywhere between ₹12 and ₹16 lakh. Many brands are also spoilt for choice this time, Mayank says, because there are multiple high-profile cricketing events this year, from IPL, the Women's Premier League (WPL) earlier this year, to the 50-over World Cup and the World Test Championship that will take place between Australia and India later this year.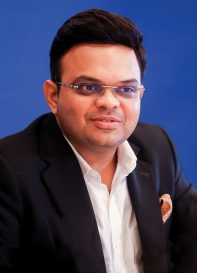 "So, we conducted our own research. And we found that the viewership was probably going to be very high this year. That's why we went ahead (with this year's edition)," he says. From an advertising perspective, IPL serves as a unique cultural product. Through it, Mayank points out, not only can a brand reach across the country and across socio-economic groups but it can also reach almost everyone in a single household, from the grandfather to the child, and to a large extent, the women too.
Another brand that is a major advertiser and sponsor this year is PepsiCo. Not only is the cola major one of the 13 streaming sponsors roped in by Viacom18 but it is also one of the major advertisers for the event, as well as a refreshment partner for one of the franchisees, Royal Challengers Bangalore (RCB). "At PepsiCo India, we are constantly in tune with the desires of our consumers and base our engagement on their passion points. Cricket is a passion point that unites the entire nation, allowing PepsiCo India to engage with a diverse set of audience," a PepsiCo India spokesperson tells Open. "In line with this, 7UP partnered with Royal Challengers Bangalore as their official refreshment partner and launched limited-edition cans inspired by the spirit of the team. We also partnered with IPL broadcasters Star Sports and Jio Cinema as the official broadcast partners for our brands Mountain Dew and Sting, respectively. These partnerships are intended to strengthen our brands' connection with sport enthusiasts across the country on platforms they enjoy," he adds.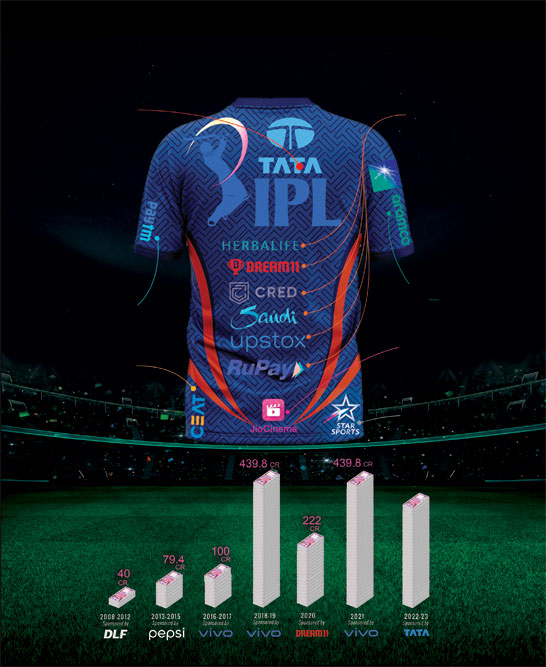 After the slight dip in viewership last year, IPL so far appears to have bounced back in remarkable fashion this year. Disney Star, citing Broadcast Audience Research Council (BARC) data, claims 40.9 crore viewers tuned in to watch the first 29 IPL matches. That is, according to Disney Star, about 3.7 crore more people than the viewership of the entire 2022 edition. Jio Cinema, which is streaming the matches online for free, claims it saw more views in the opening weekend of the tournament (147 crore) than what was achieved in the entire season of the tournament last year on Disney+ Hotstar.
Advertising revenues in IPL have been rising at an annual average rate of 10 to 15 per cent, especially in the last few years, points out Bhairav Shanth, co-founder of the sport marketing and management firm ITW Consulting. In 2022, IPL crossed the ₹4,000-crore advertising sales mark for the first time since its inception. According to Shanth, this year's edition is poised to garner more ad revenue than several of the previous editions. "As we get towards the business end of the season, with the points table still quite open, each match will be even more closely followed, which means broadcasters will be able to command a premium from advertisers. Having said that, with a few weeks to go and both the broadcasters aggressively selling, it looks likely that we will see a total of about ₹5,500 crore in ad revenue this season—a testament to the popularity of IPL given the current economic conditions," he says, pointing out that a single match on each of the platforms typically has the potential to generate up to ₹ 60 crore in ad revenue, with a match during the playoffs potentially generating about ₹75 crore. "If we apply a 20 per cent increase from the current base, Disney Star is likely to close at around the ₹2,000-2,500 crore mark, and Jio might end up at closer to ₹2,500-3,000 crore," he says.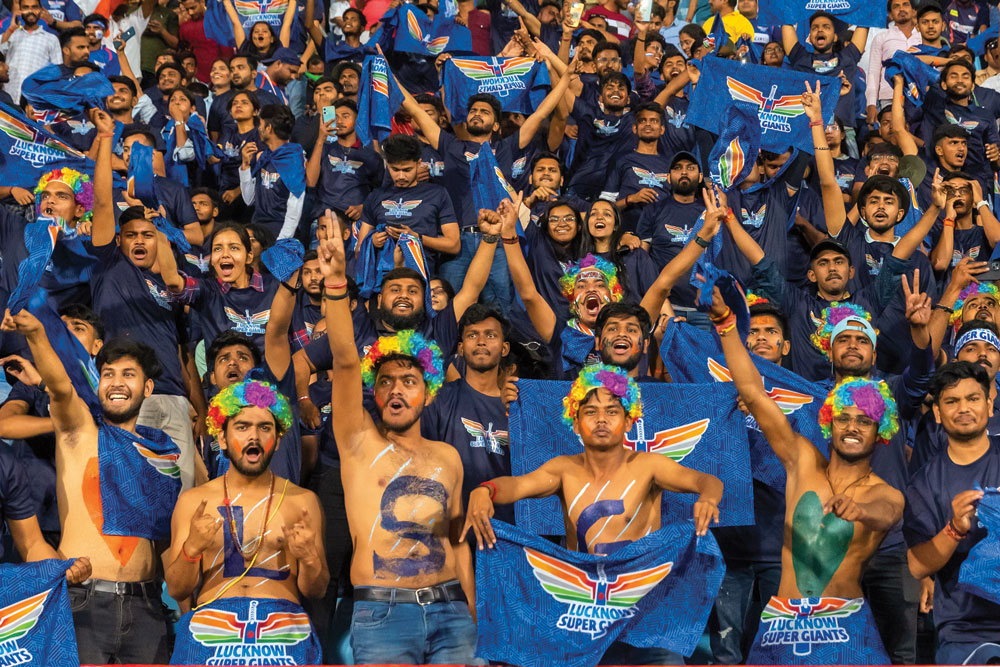 While globally the economy may be in a downswing, with the Ukraine war still on, the global tech industry still reeling under the pink slips it has been handing out, and the funding winter that has hit the startup ecosystem, none of this seems to have had much effect on IPL's fortunes. "While talk of the financial slowdown and funding freeze is justified, we have seen more than 45 new brands advertise during this year's IPL compared to last year in the first few weeks alone," Shanth says, pointing out that IPL this year has witnessed more legacy or traditional brands dominating the ad space compared to startups.
BCCI was not the body it is today. Formed as an autonomous body in 1928 to pave the way for India's entry to the Imperial Cricket Conference (as ICC was then known) and Test cricket, for much of its existence, it suffered from a lack of funds. "Apart from the financial help extended by its patrons, the BCCI's only other source of income in the early days was Test matches and tour games played by visiting sides. The five permanent Test centres—Mumbai, Chennai, Kolkata, Delhi and Kanpur—were supposed to pay the BCCI guarantee money, as well as a surcharge on the tickets sold (four annas per ticket per day). Of the sum collected in the process, 50 per cent was distributed among members of the Board and the remaining 50 per cent was kept in a reserve fund, to be utilised on tours undertaken by the Indian team," Ratnakar Shetty, a former BCCI member, wrote in his memoir On Board. Unlike today, when cricket boards are too eager to play against India, BCCI back then had to pay large sums as guarantee money to get teams like England, Australia and the West Indies to tour India.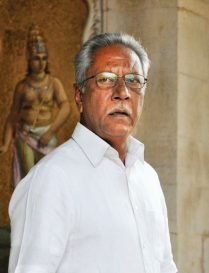 All this changed in the 1990s, beginning with South Africa's 1991 tour of India, when BCCI realised there was money to be made in broadcasting cricket on TV. Prior to this, BCCI paid India's state broadcaster Doordarshan to show matches. "The office-bearers of the BCCI… were stumped when the South African Broadcasting Corporation (SABC) expressed its interest in 'purchasing the telecast rights of the three ODIs. The office- bearers checked if they were authorized to sell the rights in the first place and discovered that the rights did belong to the Board. They deliberated and thought of quoting $20,000 for the rights, only to be stunned. The SABC offered 10 times that amount before the representatives of the Board spoke," Shetty wrote. Satellite TV was just breaking out in India at that point, and buoyed along by the Indian market's insatiable appetite for cricket, there was no looking back for BCCI from then on.
To Gaekwad, who currently heads the Indian Cricketers' Association (ICA) and was its representative on BCCI's Apex Council, the board is not just the richest cricket board in the world but also the best managed. "If you look at running and promoting cricket, you won't find a cricket board that is doing better. And just look at the results. India can today field two (senior men's) sides at the same time. Look at the cricket stadiums and infrastructure, even in the smaller cities," he says. Gaekwad also refers to the pay parity brought between the men's and women's teams, the hikes in payment to domestic cricketers, and hikes in pensions to former cricketers and their families to make the point that the money earned by BCCI is being put back into the welfare of players.
Niranjan, apart from his time in BCCI, also served the Saurashtra Cricket Association, considered by many to be among the best-run state cricket boards, for many years. On his watch, the association built a new stadium in Rajkot and, in recent years, the Saurashtra team has begun to dominate the domestic cricket scene, winning the Ranji Trophy twice and coming runners-up thrice in the last 10 years. According to him, the money generated by hosting matches at stadiums, as well as the funds shared by BCCI, has strengthened state associations. "This in turn allows us to further develop cricket in our areas," he says.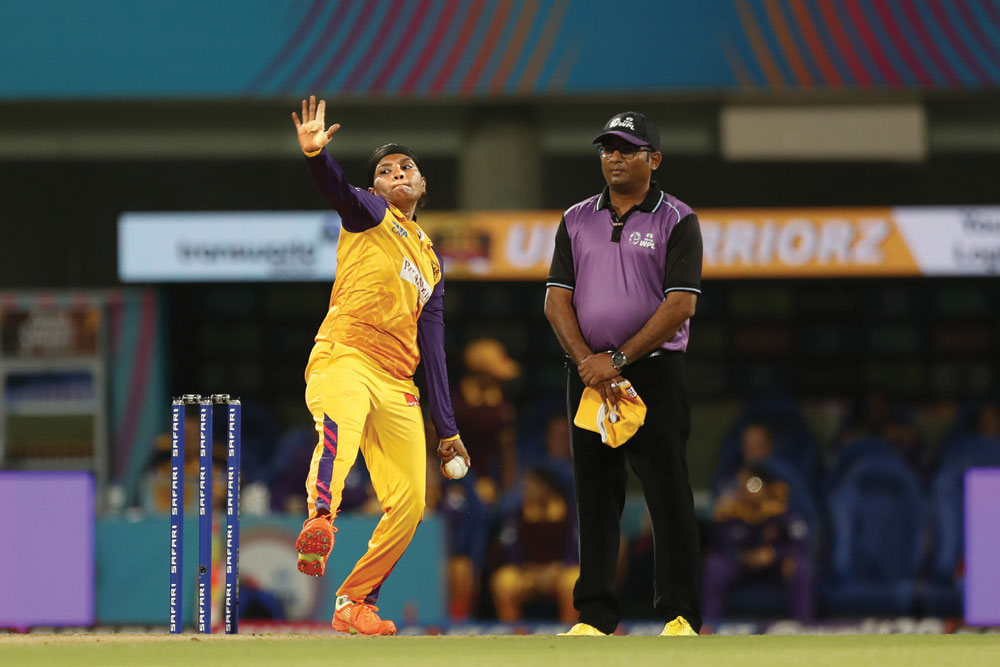 According to Jay Shah, the board wants to further improve the domestic cricket scene in India and provide equal opportunities. "We're taking the game to all parts of the country, allowing players from remote regions to showcase their talent at a national level," he says. "We're also building a Centre of Excellence which is an upgraded and revamped version of the National Cricket Academy. This will help nurture and develop young talent, as well as provide them with world-class facilities and prepare them for international cricket. BCCI has increased the prize money for domestic tournaments up to ₹15 crore. The move aligns with our commitment to making domestic cricket more lucrative for players and rewarding their hard work. We are confident that the increased prize money will incentivise players to perform their best, produce more world-class cricketers, and propel Indian cricket to new heights. We are committed to developing a strong domestic cricket ecosystem that produces world-class players and makes Indian cricket stronger and more competitive than ever before," he adds.
ONE OF THESE attempts to further develop cricket, and create a new market altogether, is the creation of WPL. Women's cricket has been suffering from indifference for years, and not much changed even after it came under BCCI's wing in 2006. But in recent years, the board has begun investing in the game more seriously—in its domestic setup and infrastructure, and by bringing pay parity between the men's and women's teams. By launching a women's league modelled on IPL, the move could potentially transform women's cricket not just in India but also globally. The inaugural edition of this league, held this year across Mumbai, saw a splashy debut, with a familiar mix of Bollywood dazzle and entertaining cricket. The five teams were sold by the league for about $570 million in total, becoming in the course of one night the world's second-most-valuable women's sports association after the Women's National Basketball Association. "A lot of us are very excited because there is a big chance WPL will do for women's cricket what IPL did for men's. More money will come in, more women will take up this game, and the overall level of cricket will go up," says a former female cricketer, adding, "Imagine how great that would be, given how few even followed the sport until some years ago."
The inaugural edition of WPL saw an enthusiastic response, with thousands turning out at stadiums, and many more glued to their TV sets. It is likely to get even bigger next year, with BCCI deciding to give it a permanent slot, the Diwali period, and to allow it to be played, like IPL, in a home-and-away format. "WPL is a crucial component in BCCI's efforts to bridge the gender parity gap and it provides a great opportunity for women cricketers to showcase their skills and gain recognition. Women cricketers are now paid equally as their male counterparts and with the introduction of WPL, more and more young girls are taking up the sport. This is a positive sign but we recognise that there is still work to be done," Shah says. "At BCCI, we are committed to making changes that will encourage more women to participate in sports and providing them with a platform to flourish as a talented pool to represent India at the highest level," he adds.
As IPL grows, there are certainly some larger questions surfacing about future directions the game might take. The tournament as a product is extremely valuable, but compared to other marquee global sporting leagues, it is a very short one, consisting of just 74 matches played across two months. Cricket could have this golden goose lay a lot more eggs. But that will come at a cost. It will cut into the schedule of international cricket. IPL's franchise owners are now expanding. They have been snapping up multiple cricket franchises outside India, from those in South Africa and the UAE to the US which will soon host Major League Cricket. Some international stars like New Zealand's Trent Boult are already going freelance, not tying themselves to their cricket boards' contracts but choosing to play more franchise cricket. According to recent reports, some IPL franchises owning multiple teams across countries have already begun informal discussions with some of their foreign cricketers to have them play in multiple leagues for the same franchise, raising the prospect of a future when a cricketer's primary employer may not be his or her country's cricket board but an IPL franchise. Will cricket go the football way, where international cricket is squeezed between the schedules of franchise cricket instead of the other way round? Such a future may not necessarily be bad, and it may not be too far off either.
But for now IPL carries on, going from strength to strength.
(With Moinak Mitra)