As a student at the Sir JJ College of Architecture in Bombay in the 1980s, when Ajit Rao proposed a joint building for art and architecture in his final-year thesis, he was simply told to consider architecture an aspect of engineering, and not the fine arts. The college shared a campus with the Sir JJ College of Art, but an invisible wall separated the two. Rao, however, wasn't one to colour within the lines. An architecture degree, followed by apprenticeship under pioneer-architect BV Doshi—he was awarded the Pritzker Prize in 2018—did not stop Rao from cartooning for newspapers, creating and exhibiting art and sculpture, and eventually becoming an animator. "Once I was fairly established in one field, I tended to move on to another. It took me a while to realise that I was essentially in search of what lay at the heart of creativity," says Rao, 60, over the phone from his cottage in Lonavala, Maharashtra. "I haven't made a lot of money, but it has been a fulfilling life." Learning the principles of architecture from Doshi, printmaking from Walter D'Souza, sculpture from Ravinder Reddy, animation from Ram Mohan, and cartooning from Mario Miranda, he says, taught him something more than the sum of all these skills: the idea that "a vocation is just a voice with which to realise and express oneself." Rao now studies pedagogy and delivers guest lectures at architecture, design and business schools, where he enjoys shocking audiences by using "taboo words like soul and spirit" and invoking the Theosophists and the Vedantic theory of the five koshas (levels of embodied self). "The formal education system makes the rational brain king, relegating the intuitive brain to the background. In India, especially, it is not easy for a student to take the intuitive decision to switch disciplines even within the humanities. But what I have found from experience is that if you jump, the net magically appears."
The draft New Education Policy, 2020, envisions making this net a permanent fixture. Rather than view universities as conveyor belts to the job market, it appears to adopt a higher ideal of education for personal development. A sketchy policy document, the NEP lacks detail but redeems itself by arguing for a 'knowledge of many arts' and directs all institutions, including the IITs, to become multidisciplinary by 2040. Globally, academicians and policymakers have been arguing to bring the sciences and the humanities together to meet both material and personal aspirations, restore confidence in institutions, prevent the 'graduate premium' from flatlining and spur innovation. In India, where students are forced to pick a discipline in high school, transitioning to a late specialisation system, as in the US, could improve the chances of post-millennials finding their place in a rapidly evolving economy.
"To solve business problems today you need to understand the increasingly complex world around you. A student of management should ideally be able to draw perspectives from political science, philosophy, ethics, sociology and history. But while many companies are talking about lateral thinking, when it comes to hiring, it usually boils down to choosing a marketing specialist or a finance professional," says S Raghu Raman, a professor of organisational behaviour and human resource management at the Institute for Financial Management and Research (IFMR)-Graduate School of Business (GSB), Krea University. Most students come to management after a degree in science or engineering, with the quantitative entrance test acting as a filter, he notes. The best way to expose them to the liberal arts is to offer interdisciplinary training along with core professional courses. In India, this is a fledgling idea at best, with some of the IITs offering courses in the social sciences and IIM Kozhikode just announcing a postgraduate degree in "Liberal Studies and Management."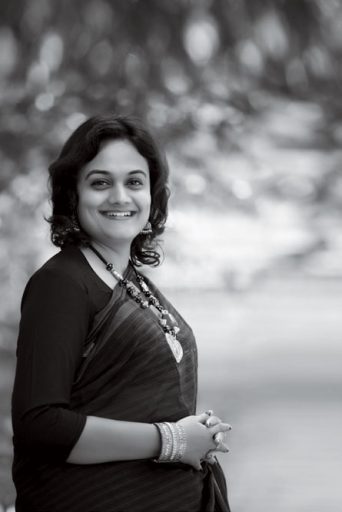 In a discussion at Ashoka University—a modern-day institution that bridges the binaries of the liberal arts and the sciences—in 2014, Gurcharan Das, author and former managing director of Procter & Gamble, posed a rhetorical question, drawn from an old parlour game, to students: "What would you do if you knew you had three months left?" He then went on to answer it himself: "You certainly wouldn't enrol for an MBA." What he left unsaid was that professional courses in engineering and management had reached the point of diminishing marginal utility, and become so blinkered that they no longer dealt with real world problems. A liberal arts education, on the other hand, prepared you for life and taught you to think critically, said Das, who had graduated in Philosophy, Politics and Economics from Harvard University. "I changed my major every semester. I took courses in chemistry, biochemistry, economics, even architecture," he said, talking about why he gave up corporate life at the age of 50 after working on some of the world's best brands to return to philosophy and writing. At Ashoka University, undergraduates can pick from a total of 21 pure or interdisciplinary options to major in—interdisciplinary majors include history and international relations; politics, philosophy and economics; and computer science and entrepreneurial leadership—and are not expected to declare their major until the middle of the second year.
While academic specialisation is not about to go out of style, the need for cross-fertilisation among disciplines as well as universal broad-based liberal arts education has never been greater. From building high-end consumer tech to tackling a pandemic, we now know that it takes experts of every kind, from designers and software engineers to economists and supply chain managers, to put their heads together to come up with workable solutions. In fact, intersectionary work is vital to most cutting-edge scientific research today, so much so that a scientist's success is directly proportional to his or her ability to think creatively and to forge connections with other labs. And yet, interdisciplinarians who straddle a pure science and the liberal arts, or a 'serious' social science like economics with, say, the languages, often draw the short straw.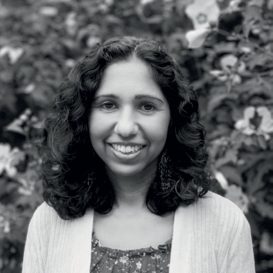 "There is so much pressure to excel at a profession that when you get there, you are expected to settle down and devote your whole life to it, to the exclusion of all other knowledge," says Deepti Navaratna, the 39-year-old regional director of the Indira Gandhi National Centre for the Arts, Bengaluru. "No one tells you it is okay to pursue many interests concurrently, or to switch to another discipline." Navaratna gave up a tenured position at Harvard Medical College, where she was working in experimental neuroscience, to take up a two-year Masters' programme in contemporary music at the New England Conservatory. A Carnatic musician by training, Navaratna found new joy in jamming freestyle. "I was like a racehorse that had forgotten its wild side, and this was my wilderness training." Since moving to India to take up the position at IGNCA four years ago, she has worked on esoteric multidisciplinary projects, including a raga laboratory that uses a software platform to translate brainwaves into Indian classical music, a mandala meditation kiosk, an AI-based robotic raga player, and a theoretical exploration of Indian music cognition in the Natyashastra. "I did not want to join mainstream academia because that would mean being boxed into a category once again," she says. Navaratna has just wrapped up a biography of Jayachamarajendra Wodeyar, the last maharaja of Mysore who was a composer and an intellectual maverick. The book is up for release later this year, and Navaratna can already imagine being heckled by scholars. "What right do I have to go into history? Well, I can research the hell out of anything and use my analytical skills as a scientist to look for the truth in primary sources. I can be more agnostic than most historians in India."
As a society, we are not conditioned to accept intellectual interlopers who explore the world on their own terms. The pursuit of new ideas and challenges, however, is its own reward. "I am not interested in publishing in academic journals," says Bibek Debroy, chairman of the Prime Minister's Economic Council, and a renaissance man in the mould of the Bengali bhadralok who says he was "born in the wrong century". Debroy, whose intellectual journey is marked by an array of impressive endeavours in economics, law, Indology, Sanskrit and technocracy, would rather direct his energies to policymaking or translating ancient texts. An economist by training, he has been a journalist, advised governments and authored dozens of books. "I find it difficult to describe who I am," says the scholar who holds honorary doctorates in both economics and Sanskrit. After a Master's degree in economics from Cambridge, Debroy returned to India to pursue a career in policy. "It took a while for the Alex Haley phenomenon to kick in, and I found myself searching for my roots and crossing into Indology and the study of epics," he says. He began work on an unabridged translation of the Mahabharata, eventually publishing 10 volumes, some of them to mixed reviews. "In 2010, a respected Indologist tore at a part of the work in a piece in The Statesman and I was upset. If that happened today, it wouldn't matter to me. Yes, I am a dilettante and I still stop shy of calling myself a Sanskrit scholar, but all three unabridged translations of the Mahabharata till date have been done by dilettante Bengalis. If the scholars had done their job, we wouldn't have had to dabble."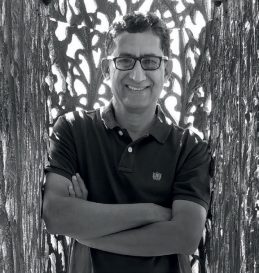 There is enormous potential at the intersection of the sciences and the arts, says Prasenjeet Yadav, a 31-year-old molecular biologist and ecologist who turned science photographer nearly eight years ago. As a PhD scholar at the National Centre for Biological Sciences, Bengaluru, Yadav was working on applying molecular techniques to understanding how large carnivores move. "For a boy from Nagpur who had trouble speaking English until a few years ago, I was getting interested in science communication, and found myself spending a lot of time talking to villagers while out in the field to try and explain the project at hand," he says. "It was a sabbatical that never ended. I did not finish my PhD but I realised that what I needed from academics was to be able to understand science. Now I wanted to make others understand it using visual media." Ecologist Uma Ramakrishnan, his PhD advisor, was nice enough to give him his first project, which involved documenting the effects of climate change on the ecology of Sikkim at different elevational gradients. "I came back with a short photo story and I remember how thrilled the scientists were. For the first time, they took a bunch of photos, instead of a 100-page paper, to the funding agency [the Department of Biotechnology, Government of India]. When they came back with great feedback, it was a turning point for me," says Yadav. He has since worked on photographing stories in ecology and evolutionary biology involving reptiles, big cats and plants. Seven years after he won his first National Geographic grant, he has a big story out in a recent issue of the magazine on snow leopard conservation in Spiti. "I set up a perch in a village in the hills and spent a year-and-a-half there, integrating into the community and working systematically with the best scientists and conservationists." For every project, Yadav spends as much time researching it as he does shooting, he says. "I go over recent scientific papers and read every news report on the subject before even making a field trip. The one drawback of having been a researcher in a past life is that I can't do helicopter storytelling. Fortunately, I am good at writing grant proposals and I have been able to support my work so far." Yadav now wants to shoot some of the interesting work underway at Indian labs and explore molecular photography.
It was a similar drive to communicate science that inspired Mala Radhakrishnan, associate professor of chemistry at Wellesley College, Massachusetts, to write poetry—a pursuit entirely alien to scientists. Or perhaps not. Radhakrishnan uses analogies, personification and storytelling elements— "molecular soap operas"—to make chemistry accessible.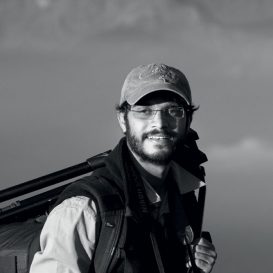 She segued into poetry entirely by chance when a friend took her to a performance venue in Boston. "I picked rhyming verse, not only because it had a familiar ring and an association with childhood, but also because I work well under constraints. It was an instant hit, and it made me want to write more," says Radhakrishnan, who has published two volumes of poetry. "I do feel like an impostor because I haven't had decades of training in poetry, and also because more than literature itself, I am interested in humanising science," she says. "We don't talk enough about the people who do science. Papers are written in passive voice, as if things magically figure themselves out. The exclusivity that permeates science is actually hurting us." For both the sciences and the humanities, it's supra-specialists to the rescue.