GLOBAL INDIAN TECHNOLOGY Professionals Association (GITPRO) is a forum that helps te­chies of Indian origin in distress, besides organ­ising online upskilling workshops throughout the year. In January this year, it launched a job assistance network to help Indian-origin pros in the US who lost their jobs amidst massive layoffs announced by Big Tech companies, a prospect accursed with deep uncertainties that continue to shake the world's richest country. Following a series of job cuts that began late last year, Meta, parent of Facebook, is currently exploring its next round of layoffs. According to a study by Crunchbase News, at least 94,000 jobs were terminated this year alone by US-based tech companies, a good chunk of whom are Indians, especially those employed by Indian IT contractors.
Since November last year, those who lost their positions thanks to job cuts at Google, Microsoft, Meta, Amazon, and oth­ers account for more than 200,000. The Press Trust of India, India's premier news agency, reported from the US, quoting industry sources, that between 30 and 40 per cent of them are Indian IT pro­fessionals, most of whom are holders of H-1B and L1 visas. H-1B visas are non-immigrant visas. According to the US Department of Labor, the H-1B programme applies to employers seeking to hire non-immigrant aliens as workers in speciality occupations. L-1A visas are for intracompany transferees who work in mana­gerial or executive positions in a company that is located outside the US. The L-1B visa is for intracompany transferees who work in positions requiring specialised knowledge.
Multiple factors make organisations such as GITPRO extreme­ly relevant in the US: technically, an employee with an H-1B visa has to exit the country within two months of being sacked from a job. The network such organisations have is a boon for the likes of Sanchita Mathur (name changed), a single mother who lost her job recently and has to provide for her schoolgoing son. She landed a tech job in Chicago thanks to such groups that are mushrooming in the US, at least in small measure. "I confronted the biggest risk of my life, and then there were people to help me with their networking abilities and references. If that had not happened, I would have had to return to India," she tells Open, asking not to name the company she had worked for and the contractor who hired her. She also didn't want to disclose the lo­cation of her earlier office over privacy concerns. Johns Hopkins University economist Pravin Krishna notes that this is a distress­ing consequence of US visa rules regarding H-1B employment. "Unfortunately, I do not see any realistic prospect of a revision of these rules in the near term. Perhaps, this can be mitigated con­tractually—for instance, the employer commits to severance pay in case of termination—but this, too, is unlikely at scale," he says.
GITPRO announced recently on its Facebook page, "With mas­sive layoffs in the tech industry, January 2023 has been brutal for tech professionals. Many talented folks lost their jobs. As the tech industry is dominated by Indian immigrants, they are (the worst affected). The laid-off H-1B holders need to find an H-1B sponsoring job in 60 days or leave within 10 days after becoming out of status. This has a huge disruption on the family lives and children's education etc on the tax-paying and contributing legal immigrants. We are trying to help via GITPRO and the Founda­tion for India and Indian Diaspora Studies [sic]."
Several such groups use WhatsApp group messaging to of­fer instant alerts about job vacancies and referrals to the needy.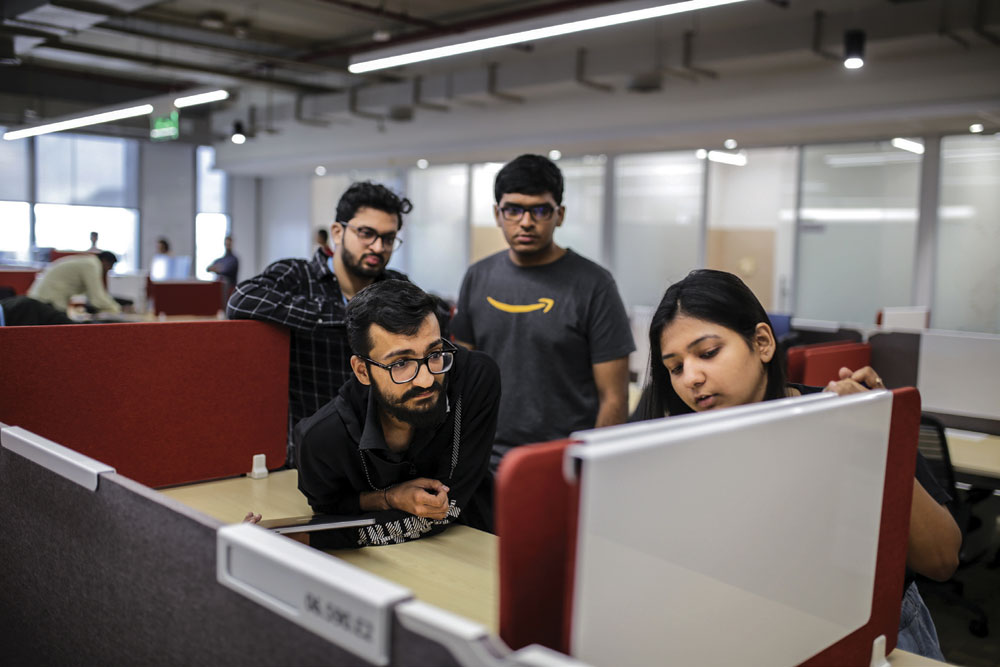 Rebooting lives has become a huge challenge for Indian-origin and Indian techies employed in the US, especially those who are employed by contractors. They are the most vulnerable whenev­er there is spring cleaning in tech companies to shed workforce depending on demand.
The turbulence in the job market is cyclical, says a Silicon Valley-based senior director of engineer­ing at a software major. During the pandemic, he says, there was overzealous hiring as demand rose thanks to people staying glued to laptops and PCs, looking for more online services. "The trend continued for many months and revenues of tech companies swelled until the pandemic ended and the scene changed. There was a decline in demand and therefore companies, including several big ones, resorted to job cuts," points out this senior engineer who has worked with some of the US' biggest tech companies.
Other executives with a long experience in Silicon Valley— those who have seen several such cycles over the past 25 years starting from the dot-com boom and bust of the late 1990s and early 2000s, respectively—confide in Open that it is usually the underperformers who get the pink slip first within a company. Among departments that are immediately affected include the sales division because when the demand falls, revenues fall too.
Another senior executive with a software company who spoke on condition of anonymity since he is not authorised to speak to the media adds that in any company there are more employees than those needed for daily work because all of them factor in likely absences, leave, quitting, and so on. The policy of 'warehousing' staff is very common everywhere, he goes on. "In any company, the heavy lifting is often done by 20 per cent of em­ployees and the rest, especially the bottom 20 per cent, are easily expendable. When the revenues, as well as profits, rise, their jobs are safe. But when sales fall, companies begin contemplating job cuts. Often, overpaid but not-so-well-performing employees are targeted for axing," he shares.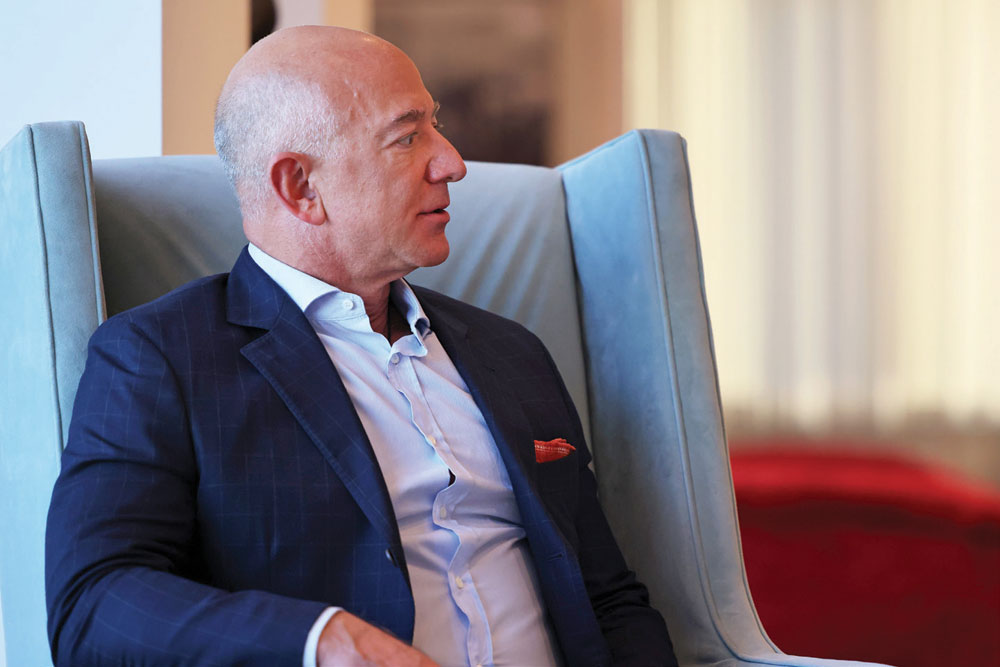 He adds that the fate of contractual employees is more uncer­tain than any other in the US tech industry. These employees are often the first to go notwithstanding their skills or performance.
The precariousness of their existence is compounded by the uncertainty they face because of the nature of the visas they hold. It takes years before they can acquire a green card and snap ties with the contractors who employ them.
Open asked Wipro many questions about the impact of job cuts in the US on its employees. The queries were designed to elicit details about the number of jobs lost over the past six months, likely job cuts over the next months, and its exposure to startups in the US. The company was also asked how it expects the col­lapse of the Silicon Valley Bank (SVB), one of the biggest lenders to startups, to affect its business. The company's official response was: "Wipro has not seen any redundancies due to [the] realign­ment of customer's operations in the US. We remain committed to focus[ing] on innovation, customer service, and maintaining a strong workforce by investing in our employees and providing them with the tools they need to succeed."
Since November last year, those who lost their positions thanks to job cuts at Google, Microsoft, Meta, Amazon, and others account for more than 200,000. Rebooting lives has become a huge challenge for Indian-origin and Indian techies employed in the US, especially those who are employed by contractors
Today, the California-headquartered SVB is in the news for all the wrong reasons. Until its collapse this month, it was the 16th largest bank in the US, primarily lending money to technology companies, especially startups across the world, including in India. They also had huge deposits of tech companies and the bank invested them in government bonds, an unwise thing to do in retrospect. When the Federal Reserve raised interest rates, it became short of cash with bond prices falling. Investors and cus­tomers panicked and withdrew money in huge tranches as the bank went for the sale of bonds at enormous losses. Some analysts have compared the collapse of SVB to the Lehman Brothers crisis of 2008 amidst a worldwide economic meltdown.
MEANWHILE, ARUN NARAYAN, a senior Valley veteran of more than 30 years, talks about the hiring binge of the pandemic period and the recent rise in interest rates. "When people returned to offices, things changed and jobs had to be cut," he avers, emphasising that with interest rates rising, investors are looking for other avenues to park their money. A combination of these factors contributed to the job market sce­nario of today, he points out.
Narayan, who is vice president at a technology firm that develops 3D geolocation services, is of the view that the startup ecosystem has been shrinking for a while now amidst overvalu­ations, impulsive hiring, and finally, a shortage of funds. It is true, especially since last year, of a trend that is set to intensify this year, too. Investments in startups are drying up, IPOs are fewer than ever in recent years and the enthusiasm for the segment is on the wane following a series of flops. In US financial circles, they use the word 'skittish' to express the current sentiment among venture capitalists and other investors.
Alongside the flurry of tech job losses in the US, this meltdown in the startup scene doesn't portend well for Indian tech contrac­tors, meaning big software services companies in the country who have exposure to startup companies in the West. Many jobs are also expected to be lost to changes in technologies, with Ar­tificial Intelligence (AI) gaining more popularity and attracting investment. With companies such as OpenAI coming out with AI tools such as ChatGPT and others, Big Tech companies have already either followed suit or are revving up their AI portfolios.
For his part, Bengaluru-based former banker Sreejith Sreedha­ran believes that the direct job losses that the IT sector is witness­ing currently can only be described as the tip of the iceberg. "SVB essentially is the banker for tech startups. For every direct job, many indirect jobs are created, sometimes as high as 10-fold." He points out that famed Silicon Valley startup accelerator Y Combinator had already warned about huge job losses in startups, thanks to SVB go­ing bust. "Hence the cascading effect of real job losses would be enor­mous on the ground," posits Sreedharan. Y Combinator has also announced that it will shut down its late-stage investment fund.
According to the 2022-23 Economic Survey, a flagship docu­ment of India's Ministry of Finance, startups in India created nine lakh direct jobs. "Many of these would have a direct con­nection with SVB, thanks to large and prominent American tech incubators. Hence, SVB insolvency will be hitting us too shortly. Tech jobs were anyway getting severely cut thanks to the global recessionary trends. With the SVB collapse, the momentum has only accelerated," he notes.
A New Jersey-based technology professional tells Open that when he recently lost a job because of the shake-up in the tech­nology space, he found it extremely difficult to find a new job or even to convince investors to launch a startup in the face of growing competition and diminishing funds in the space. He says many other executives like him are tight-lipped about their predicament thanks to the stigma associated with job loss, espe­cially back home in India. "In my early career, I had to survive in silence because of the insecurities of not having a green card and now I am forced to look for work with big companies although I was always chasing my startup dream," he says.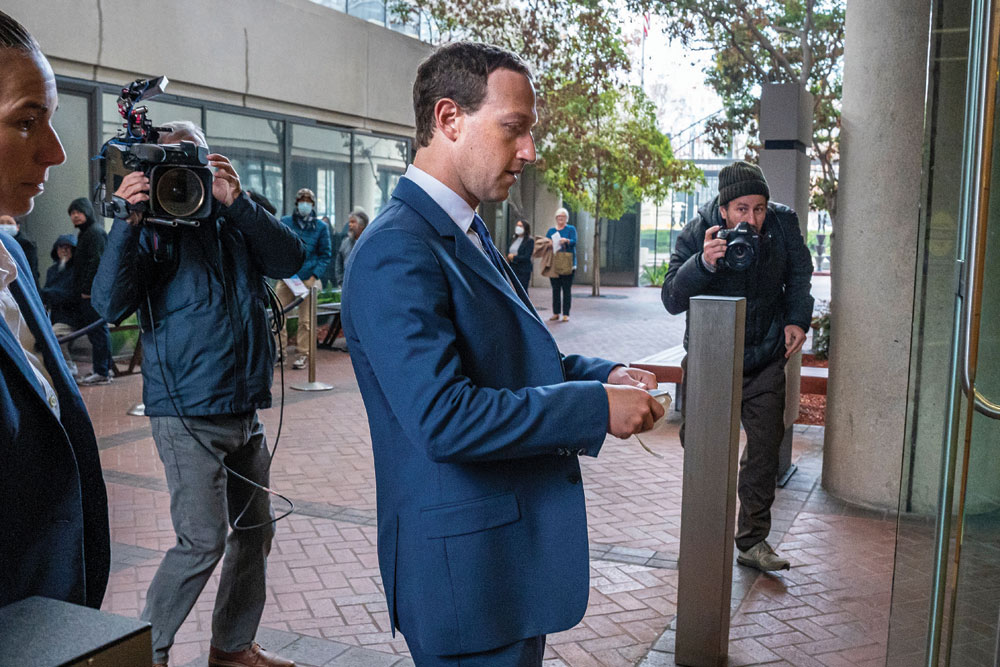 Back in India, the government is responding to signals from Silicon Valley with a lot of concern. Just as the news of the collapse of SVB broke, Rajeev Chandrasekhar, Union Minister of State for Entrepreneurship, Skill Development, Electronics & Technol­ogy, tweeted, "@SVB_Financial closure is certainly disrupting startups across the world. Startups are an imp part of #NewIndia Economy. I will meet with Indian startups this week to under­stand the impact on them n how @narendramodi govt can help during this crisis."
Many jobs are also expected to be lost to changes in technologies, with Artificial Intelligence (AI) gaining more popularity and attracting investment. With companies such as Openai coming out with AI tools such as Chatgpt and others, big tech companies have already either followed suit or are revving up their AI portfolios
Kochi-based Ashfaque KP, CEO of IT services and consulting company Bluecast Technologies, looks at the history of the Indian startup ecosystem. It evolved late, he says, but it has shown signif­icant growth and potential, with a steady increase in the number of new startups, unicorns (exceeding a valuation of $1 billion) and decacorns (valuation upwards of $10 billion), and venture capital funding. "India has a large pool of skilled tech talent and favourable government policies to aid this growth," he explains.
He concedes, however, that the impact of global economic conditions, worry of an imminent recession, and the fall of SVB, a major startup ally located at the centre of Silicon Valley, can affect Indian startups, like their counterparts around the world. "They may face challenges in securing funding, managing cash flows, and retaining talent," he notes.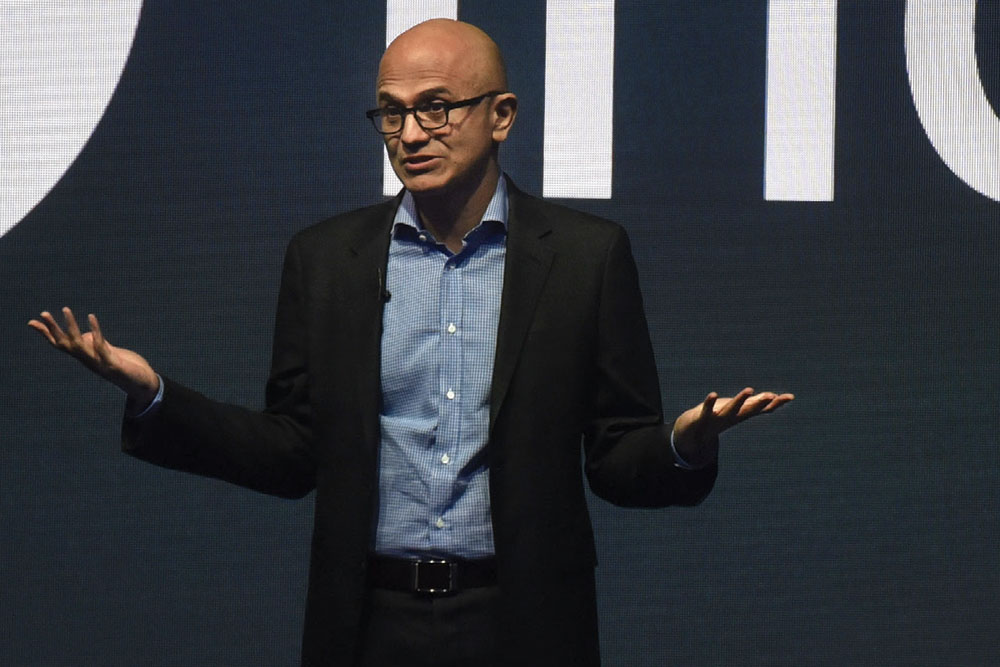 But he prefers to look at this phase as part of a cyclical phenom­enon. "Despite the challenges, there is reason to remain optimistic about the future of Indian startups. With a large and growing con­sumer market, a supportive government, and a thriving tech eco­system, Indian startups are well-positioned to weather the storm and continue on their growth trajectory," Ashfaque states. Professor Krishna, meanwhile, is confident of the US government successful­ly playing troubleshooter. "I see the SVB issue as something that the US government will resolve quickly—and for the most part, they already have. This will likely not have any real impact on the start­up environment in the US or in India. Silicon Valley is among the crown jewels of the US economy. I expect that the government will do what it takes to sort the situation out, even if it slightly damages its own image as a disciplined regulator," he maintains.
Optimism could be contagious, but not at the moment. With turbulence all around, hope seems to be in short supply, for startups as well as for a huge chunk of Indian-origin contractual employees in the US.