WATCH THAT GIRL. Watch her as she, all of 16, maybe 17, emerges from the big black glass gate of Motion Education (one of the major coaching institutes in Kota, Rajasthan) in her maroon uni­form; watch her carefully even though she is screaming not to be watched, not to be noticed. As soon as the emotionless gate spits her out, she hides her large, welling eyes in her palms and tries to contain her tears. But they flow anyway. Like this, hands shielding eyes, she crosses the narrow road to the other side of the academy and disappears among the hundreds of scooters lined up against the wall of a city park.
She wants to disappear, but watch her carefully now. There she is, doubling over the fake-leather seat of a parked scooter and breaking down. She weeps into her palms, propped upwards with elbows resting on the seat. Watch her as her tiny frame trembles; watch her then gasp for air, ironically, right beside a park named Oxy Zone. Watch her also because there are other eyes on her but they aren't really watching her.
A safari-suited security guard of Motion glances in her direc­tion, as does a teacher from the academy who is peacocking in front of a few other students by the gate. They together turn their gazes away, not out of shame but sheer indifference. She isn't worth their time. "Aaj weekly results day hai na, hota rehta hai (the weekly exam results are out, this always happens)," the guard says to me and casually returns to picking his teeth. The girl, mean­while, begins to compose herself. She rises from the scooter, wipes her face one last time, streaking her cheeks with wet kohl, and blends into a river of uniforms and school bags, the river gushing into the narrow gullies that house a thousand hostels for boys and girls. Finally, she has vanished.
Now that you have watched, it's time to listen.
Listen to that boy as he tries to make light of that bad word that has become synonymous with Kota this year; an ugly word that is only ever whispered, if at all, by the rest of the populace. He is a young boy, shy, sprouting his first fuzz of moustache and sideburns, and he shares a single cigarette with a group of other students of ALLEN Career Institute (Motion's big rival) as they huddle outside a paan shop in Rajiv Gandhi Nagar—one of the bigger coaching districts in Kota, home to all the major coach­ing academies and student hostels. Listen to him now as he says: "Students have committed suicide for more marks than I got in my latest results." And listen for the nervousness in the laugh that follows. The uneasiness is all revealing, if you listen carefully.
Perhaps you can now alert that other sense as well and feel.
Feel for this boy fast turning into a young man—a product of the Kota coaching system who cracked the code and is now a second-year medical student at the Jannayak Karpoori Thakur Medical College in Patna, Bihar—who has returned to the city of his tu­itions after an outbreak of student-suicides made him check on his younger sister, studying at ALLEN on a break year immediately after finishing Class 12, and she happened to tell him that not all is fine with her mental well-being. Feel for him when he says: "I keep telling her that there is more to life than becoming a doctor. She needs to trust me, because I have seen the reality now."
"Easy for you to say," she chips in, "you have already made it."
Feel, then, for her too.
"I am far from making it," he replies. "All I have done is crack NEET (India's primary entrance test for medical colleges), noth­ing else."
"That isn't nothing," she says. "If I can just pass NEET then mummy will get off my case."
"So, you are only doing this for mummy," he says to her and then, for my benefit, he adds, "She always wanted to be a singer."
"Yes," she says, ignoring the second comment. "But even you only did it for mummy."
"Yes," he says. "But no one had to fear for me if I didn't crack NEET. Whereas I fear for you."
Feel. Listen. Watch. That's all that anyone from the outside can do here in Kota anyway. This, then, is Kota—the country's largest ecosystem of coaching institutes that peddles dreams of helping aspiring students to crack examinations primarily to become doctors and engineers, India's two most vaunted and upwardly-mobile professions. To get into the country's premier engineering colleges, the 23 branches of the Indian Institute of Technology (IIT), one must rank high-up in the Joint Entrance Examination (JEE). Similarly, the National Eligibility cum Entrance Test (NEET) caters to those eyeing the top and mid-level medical institutes. For about two decades now, Kota's coaching system has boasted of a terrific rate of success in both of these exams, JEE and NEET, and therefore students from around the country have arrived in droves.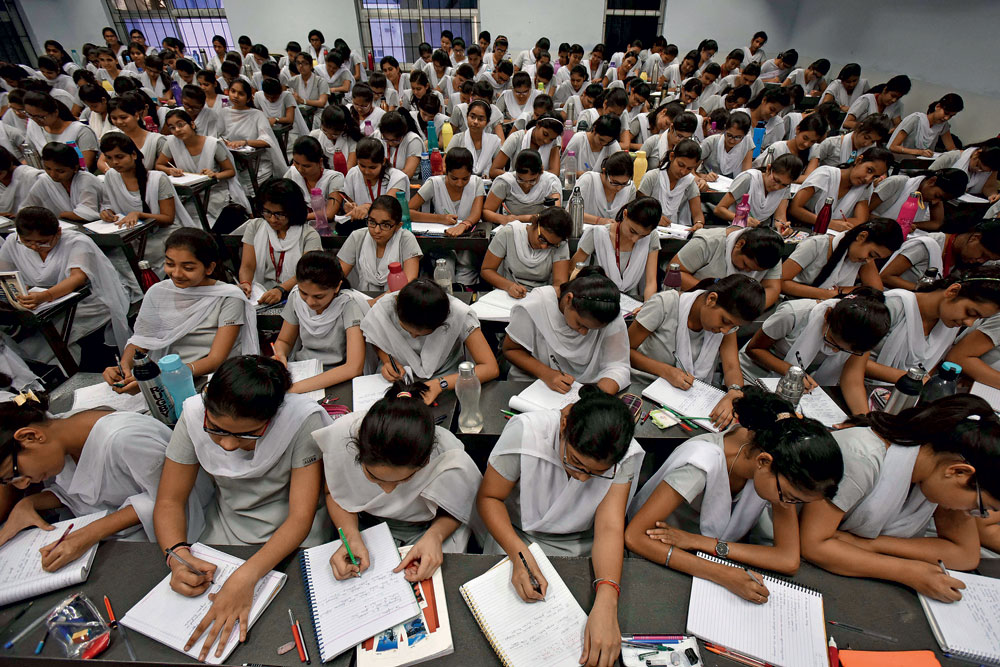 Today, an estimated 250,000 children have put their lives and mainstream education on hold to become the next matrix of faces plastered on all billboards around this piece of arid land situated in southeast Rajasthan that was, until not too long ago, known for its Rajput palaces and funky parks (one, in central Kota, away from the coaching institutes is known as Seven Wonders Park for it contains gaudy replicas of the seven wonders of the world). While all of this makes Kota sound perfectly quirky in a small-town way and perhaps even sound harmless, it is anything but. Today, Kota is not just known for but has even become synonymous with suicide. Student suicides at that.
This year alone, after just nine full months, 27 students study­ing in Kota's academies have taken their lives. Twenty-seven— the figure is worth repeating for the enormity of it dawns on one slowly. And if that number isn't alarming enough, four of those kids committed this most tragic act in the last two weeks alone. When I reached Kota the count was at 23; by the time I left a few days later the needle had moved to 26. Now, it is at 27; but the victims, the students, fear there will be more.
"This system is, what you call in English, a perfect storm," says the worried medical student from Patna who has come to visit his sister. "Parents like ours force us to join these institutes to become doctors and engineers because it is their dream, not ours. Yet we come because we are children and we cannot argue with them because they think they know what is good for us. Once in Kota, we fall into the clutches of the institute, whose teachers only care about creating toppers, for that will help them attract more stu­dents and make more money.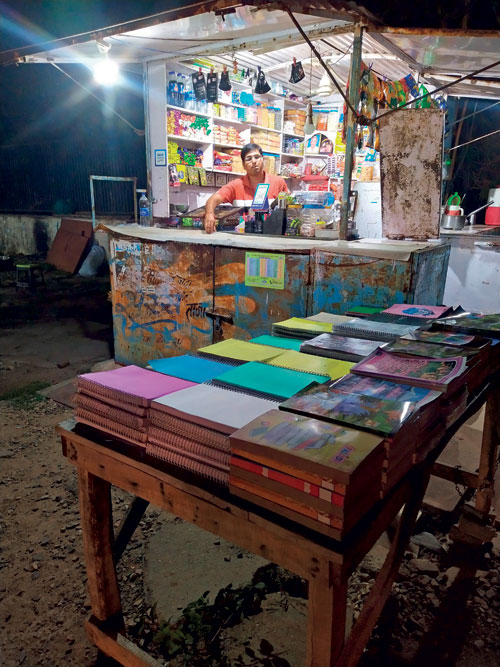 "So, to become toppers now we live in terrible hostels and eat horrible canteen food and study for roughly 10 hours a day, seven in the coaching classes and three in our rooms, to please the teach­ers at the institute. But the effort doesn't matter to these teachers, only results. Unko sirf hero ko hero banana hai, zero ko nahi (they only make heroes out of the heroes, not out of zeroes). So, us Zeroes sit around, hating ourselves, without the attention of the institutes, now also worried that we are wasting our parents' money. These aren't rich parents: my father sold gold to get us here. Anyway, some of us Zeroes try and address our problems with the authori­ties, but nobody has time for Zeroes in Kota: they put it down to us complaining, time-wasting.
"We can't turn to our parents, we can't turn to our teachers, we can't turn to our hostel wardens, we can't turn to fellow students because they are our competition as all of us are vying for a few seats at the end of the day. So, now try and imagine the pressure on most of the children here. We, after all, are still children; when adults can't take it, what chance do children have? Of course, then, some of us will end up taking the drastic step of ending it all. And whom does the system blame? Us, students."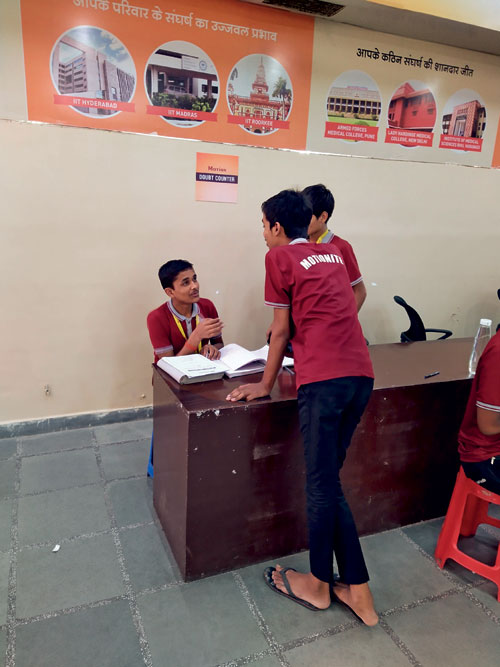 He is right, for almost everyone I spoke to benefitting from the presence of these students (education is the single greatest driver of Kota's economy) closed ranks pretty quickly and felt no shame in the ultimate form of victim-blaming—men and women of all ages and walks of life all easily finding ways to wag their index finger at the students who have committed suicide. "She was a repeater, that No 17," says the cigarette vendor outside the AL­LEN branch named Sankalp to a man buying a JEE textbook, for most paan shops in this neck of Kota sell engineering and medical textbooks, as well as photocopies of notes left behind by toppers.
'Repeater', as in a failure in a grade or subject, is supposed to put into immediate perspective the reason for the student's decision to take their life. 'No 17', as in a statistic, for that's what the dead have now become. "This girl who was No 24, her parents tried to blame a big institute for her suicide," says a policeman who thinks I am the parent of a prospective student conducting a recce, as absolutely no one will speak to a journalist. "But that institute didn't succumb un­der their pressure. They released her post-mortem, which revealed that she had been consuming alcohol. We now understand that it was because of a relationship gone wrong. It had nothing to do with studies or the institute."
THANKFULLY, NOT EVERYONE in the system is heartless. He may very much be in the minority, but Neer­aj Tripathi, a resident of Kota who got into IIT Mumbai through his city's coaching system in the early 2000s and went on to work for NASA (the ultimate dream of every ambitious Indian parent), has returned to the city of his birth to make a difference. Along with his brother Nitin (who, incidentally, tried and couldn't pass JEE like his younger sibling), Neeraj has co-founded a well-being mobile app for the kids of Kota called Onourem to use daily which, through questions, tracks their mood, making the chil­dren aware of their current mental health and also, significantly, the authorities at the back-end as well. A major academy has made Onourem compulsory for its 20,000 students.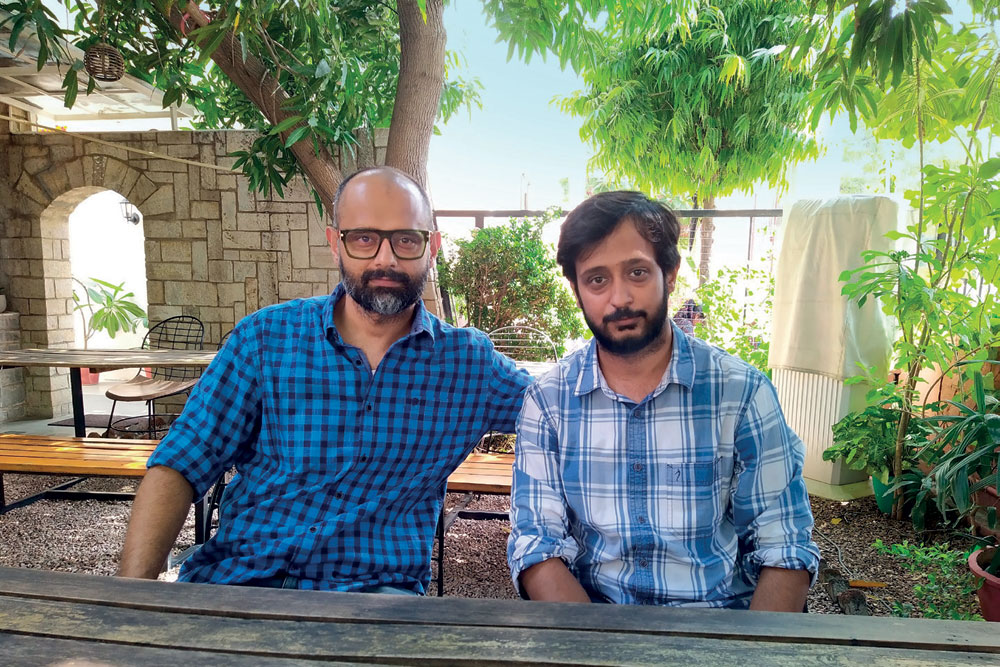 "We created it from a place of gratitude. We wanted to give back to the system that produced us, which we are grateful for, but the system is currently suffering. Onourem comes from 'honour them' and we intend to do just that for the students," says Neeraj. "The idea of helping students build a healthy mindset is a complex problem. We realised over time that a medium which engages students in activities of mental well-being will cause the biggest impact for change. Because we now know that solving a problem for all students is very different from solving a problem for those diagnosed with clinical depression."
Before the advent of this app and the installation of counsel­lors in all the major institutes (a Rajasthan government mandate), students of Kota relied on venting their problems exclusively with god. The Tripathi brothers drive me to the famous Radha-Krishna Mandir in the neighbourhood of Talwandi where every square inch of every marbled wall is covered with prayers to pass the big exams, scribbled with sketch pens and permanent markers. Here's one written in red below the Radha shrine: "Hey Bhagwan jee, pls NEET-2024 (AIR-1000) crack karwa deejiyega. Pls bhagwan jee. I'm ready to work very hard for it. Abhi jo issues chal rahi usko bhi solve kar deejiyega bhagwan jee pls pls—Shweta Rani."
The messages—stretching from the east entrance to the front of the temple—are all equally distressing, but Neeraj remembers a time when the walls were spotless, for back in his day, Kota hadn't yet become the coaching leviathan that it has now transformed into. How did that happen, I ask, and Neeraj explains. "It started with one gentleman from Kota, a former IITian and chemical engineer named VK Bansal, who began Bansal Classes. That's the one that I ended up attending to eventually crack JEE as well," he says. Bansal's popularity spread like wildfire. By the time Neeraj applied to study at Bansal's in the year 1999, he was one of 20,000 applicants. But the academy had space for the best 2,000, the re­maining 18,000 eliminated through a screening test.
"What then happened was that enterprising teachers who had worked under Bansal decided to open their own institutes in Kota, minus the screening," says Nitin. "And because 'Bansal teacher' and 'Kota' had already become key words in India's grow­ing education system, the lack of a screening test brought students to their academies in literal truck-loads. Those rejected 18,000 kids also had a place to study in Kota." To house them, homes in the vicinity of each of these new academies started advertising for pay­ing guests. It wasn't long before they grew even more zealous and built several storeys above their roofs and started running hostels.
A plethora of hostels, as far as the eye can see—spreading wide on the earth and high into the sky—occupy almost the totality of the many nagars that hold tuition institutes in their womb. Most of these hostels in Rajiv Gandhi Nagar are draped with nets over their front façade and form a sheen over all openings and orifices, such as landings and windows, a preventive measure ostensibly. I enter one such hostel on a sweltering afternoon, a boarding exclusively for boys situated at the far end of Oxy Zone park lane. A boy seated on the stairwell looks up from his textbook of organic chemistry when I ask him where the warden is and he points to the far end of the cor­ridor. The rooms along the corridor are narrow, with a single steel cot and a desk in all of them and they occupy nearly the entirety of the real estate. The warden is immediately interested when I tell him that I am looking for a hostel room for a kid and he takes me up the stairs to the 'deluxe rooms'. I first notice that the ceiling fan has been removed, leaving an ugly void in the ceiling, and instead a tall floor fan sits in a corner. The warden pre-empts my question and says: "Those ceiling fans are dangerous for students."

In this deluxe room, there's a double bed instead of a single one, but the most startling addition is that of a kitchenette, equipped with a gas cylinder and a stove. "This is if the student wants to stay with his mother. She can cook for him and he doesn't have to eat the canteen food," says the warden and immediately adds, "Although there is nothing wrong with the canteen. But mother's cooking is always the best for a child trying to focus on his studies."
Once the suicides turned into a sort of epidemic in Kota, house­wives have followed their children in large flocks—essentially to keep an eye on them. At dusk, they can be seen leaning over the terraces of these hostels, waiting for their hardworking children to return to roost. The warden leads me back down to the ground floor and into the canteen, where lunch is being served. A few boys pick at their rotis and dip them wearily into a watery dal. "How's the food?" I ask one of the boys. He extends his thumb and says: "Good." But as soon as the warden turns around, he tugs at the corner of my shirt and pantomimes the act of vomiting and grins.
"This is not a good hostel," an autorickshaw driver tells me as soon as I am outside. The sides of the auto are framed by billboards of smiling men in suits claiming to be the best JEE teachers—these 'sirs' are easily Kota's biggest rockstars. "All autorickshaw driv­ers know the best places to stay. But if you want the best for the child then you must put him in an all-inclusive campus, where everything from the education to the stay is included. I'll take you to the headquarters of one such institute, they'll tell you the rest." So I jump in and the three-wheeler putters past City Mall in the Industrial Area, whose gleaming glass-front hosts significantly larger advertisements of various 'JEE Sirs' than the movies—Ga­dar 2 and The Great Indian Family—playing inside.
He drops me outside a major academy that I shall not name, and I am immediately shepherded to the admissions room. Here, I am greeted by an enthusiastic lady, who wastes no time in hand­ing me the brochure and a lowdown. The hostel will cost ₹2,50,000 yearly (with a ₹10,000 deposit for potential damages) and the coaching fee is ₹1,55,000 per year. "And because it is important to understand that this is only a coaching class, where students come to get a heads-up for JEE and NEET exam over their counterparts, you'll also have to pay for a CBSE degree from a local school for 11th and 12th standards. Only ₹45,000."
She ushers me into a battered Omni so that I can take a tour of the campus, but the car has other passengers—a newly enrolled student and his father from Patna, who is posted in Jamnagar, Gujarat. "He is the last of my three children to join this institute," he tells me with pride. The boy, in Class 11 and now training to crack NEET, already looks homesick and says so himself. "Papa, I don't want to do this, take me home please. I'll study very hard at home and get through NEET, I promise," the child says. "Bak! Tu dil se kamjor hai (you are too soft at heart)," replies the father. "Look at your sister, she also wasn't happy to come here but now she is smiling all the time."
"How do you know she is smiling all the time?" asks the boy.
"Don't ask me stupid questions and focus on your studies," says the father.
The campus is white and vast and I am given a tour of the hostel rooms and the classrooms. They are both predictably brimming with students. I am told the tour is not complete until I meet the vice principal. She seems to be in her mid-20s. "Everyone is so happy here, you must have noticed," she says. But what about the suicides I ask and promptly her grin turns into a glare. "We do not discuss suicides here. You should be ashamed of yourself," she says. Why? I insist. "Because it spoils my mood and everyone else's," she says and folds her hands. Meeting over.
When I return to Rajiv Gandhi Nagar it is night, and the skies are lit with massive red-neon signs of coaching classes, these signs nesting like majestic eagles on top of dark terraces. Below, exhaust­ed students lugging heavy bags and heavier burdens return to their hostels. Some of them walk in groups past a mammoth con­struction site where skeletons of a hundred or so buildings rise as one. This is New Rajiv Gandhi Nagar, where even more academies and hostels and institutes will take muscular shape in the near future, certain in their current emptiness that these rooms and halls will all soon be bursting at the seams with the children of India's dreaming parents.