IN THE MIDST OF the raging war in Ukraine that has left the post-Cold War European order in tatters, another part of the world is witnessing an unlikely thaw. Efforts to revive a nuclear deal with Iran are gathering pace with the release of two British Iranians held for long in Iran, seen as more than a straw in the wind. Led by the US, Western nations appear close to reviving a pact to rein in Iran's plans to make nuclear weapons in return for lifting sanctions that prevent, among other things, open sale of its crude oil in the global market.
In what may seem an instance of a door opening when another closes, the development is welcome news for India which has trod a challenging path balancing its refusal to openly censure Russia as the aggressor against Ukraine by stressing it does not condone, much less approve, violation of an independent nation's territorial integrity in disregard for international norms and the UN Charter. Amid the diplomatic fire-fighting, Iran could be a lucky break. In case the 2015 Joint Comprehensive Plan of Action (JCPOA) is restored—there remain serious hurdles as Tehran seeks economic guarantees against a repeat of a Trump scenario where the US scrapped the deal and an agreement on the status of the Islamic Revolutionary Guard Corps—it would spell significant benefits for India. For one, Iranian oil may become kosher and India need not take recourse to rupee payment-barter options for Iranian crude. As concerns over US sanctions ease, Iran's estimated capacity of shipping an additional 1.3 million barrels a day will help keep energy prices in check. On other counts too, a US rapprochement with Iran will enable Indian projects like the Chabahar port to proceed apace, offering connectivity to Central Asia and Afghanistan. Iran is also a significant balancing factor against Pakistan and its influence in Afghanistan, all the more so after the Taliban takeover. A global convergence on the need to reduce the cruciality of Russian hydrocarbon reserves and prevent sustained oil-driven inflation could spell an unanticipated bonus for other nations with a 'bad boy' reputation like Venezuela, under US pressure for its poor human rights and democratic record. All of this offers collateral perks to India, which imports more than 80 per cent of its oil needs.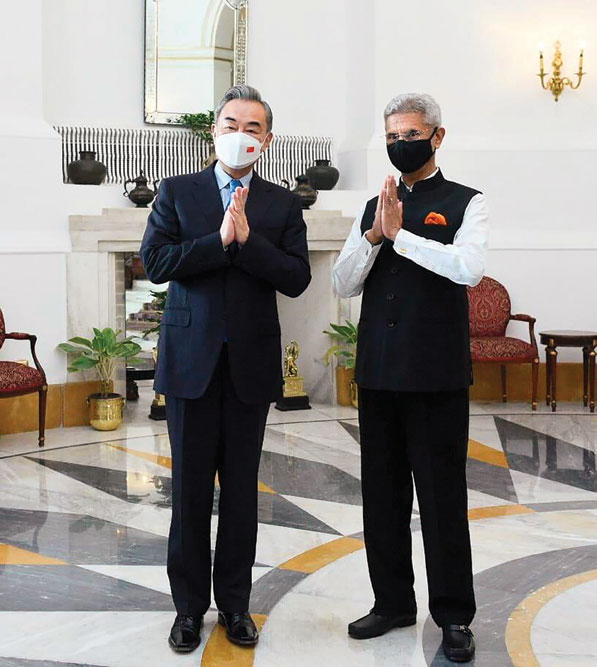 The upsides in a war that has put India's stance on issues of territorial integrity and sovereignty, which cut close to its own sensitivities over unresolved border issues with China and Pakistan, under unprecedented scrutiny do not take away from the serious political and diplomatic challenges arising from the war in Ukraine. But the breaks might be crucial just as export of India's large wheat reserves can help it earn international goodwill at a time when Russian and Ukrainian supplies have been hit. As the US and the West revisit awkward relationships, India is one of a few nations to have a line of communication, and some leverage, with Russian leader Vladimir Putin. So far, rather than heeding calls to halt his offensive, Putin seems to be doubling down. But persistent calls by a handful of countries like India which have not voted against Moscow at the UN to begin earnest negotiations might remind the Russian president that prolonged hostilities may further reduce the number in the 'ally/neutral' column. The scaling down of military objectives and hints of a breakthrough at talks held in Istanbul offer hope but need to further solidify. If hostilities wind down, it will be a major relief for India as the downsides for New Delhi continue to be significant even as it earned some wiggle room, particularly with the successful evacuation of more than 22,000 Indian nationals, mostly students, from Ukraine.
The evacuation was extremely hazardous, particularly in its last stages in frontline cities like Sumy where Russian troops and armour were seen within hours after the last bus ferrying Indian students left. India has faced considerable pressure from members of the US Congress where the disappointment over Delhi not acting more firmly in accordance with 'shared' democratic values is evident. During her recent visit to Delhi, US Under Secretary of State for Political Affairs Victoria Nuland urged more demonstrative action against Russia. As of now, India is unlikely to alter its position, and despite their urgings, the US and other governments may need to consider the limits to which India can be pushed. "It would not be in the interest of US and other Western nations to alienate India at this point. India's focus on Chinese aggression on its border cannot be diluted and its dependence on Russian military supplies cannot be wished away," said an experienced foreign affairs hand. Every country acts in accordance with its national interest and the US itself has altered the status of nations from "enemy" to "ally" or "neutral" depending on the situation. "The US decision to leave Afghanistan was taken as per its assessment irrespective of concerns over the humanitarian situation it might result in," says Vishnu Prakash, former Indian ambassador to Canada. He feels India can forcefully explain its concerns and points out that short of voting against Russia, Delhi has made plain its unhappiness to Russia quite unambiguously. At the heart of the debate is India's consistent advocacy of adherence to international laws and treaties in contexts such as the Indo-Pacific where it fears China's intrusive actions. This is an important reason why India shed its initial ambivalence about being part of the Quad and its deepening defence and economic ties with the US, and more particularly Japan and Australia, in the Asian sphere. Russia's invasion of Ukraine is a test that goes beyond the immediate balancing act that India may have managed so far.
HOW WILL INDIAN POLICY evolve, and under what circumstances can the route it has trod so far be revisited? Much depends on how long the war drags on and the possibility of increased civilian casualties. Russian operations in Mariupol reportedly caused considerable damage although just how much is not clear. If evidence of largescale civilian casualties emerges, India might need to relook its current strategy, feel well-placed sources. But here again, some observers point out that the war in Yemen has extracted a frightful humanitarian toll since 2015 without a similar outcry. India again abstained from a vote at the UN on the humanitarian situation in Ukraine and some experts feel Putin may not risk a higher number of civilian casualties despite his threats and braggadocio. Calls for a military intervention, for all its attendant perils, will grow in such a situation. In a fraught situation where the principal combatants (one by proxy), for all practical reasons, are the US and Russia, the dangers of escalation are worrisome. Yet, so far the Russian campaign has shown that the use of weapons, though intense, has not been indiscriminate. "Even Putin will realise that a large number of civilian deaths will force the hand of even those who might consider a more neutral position," said an expert.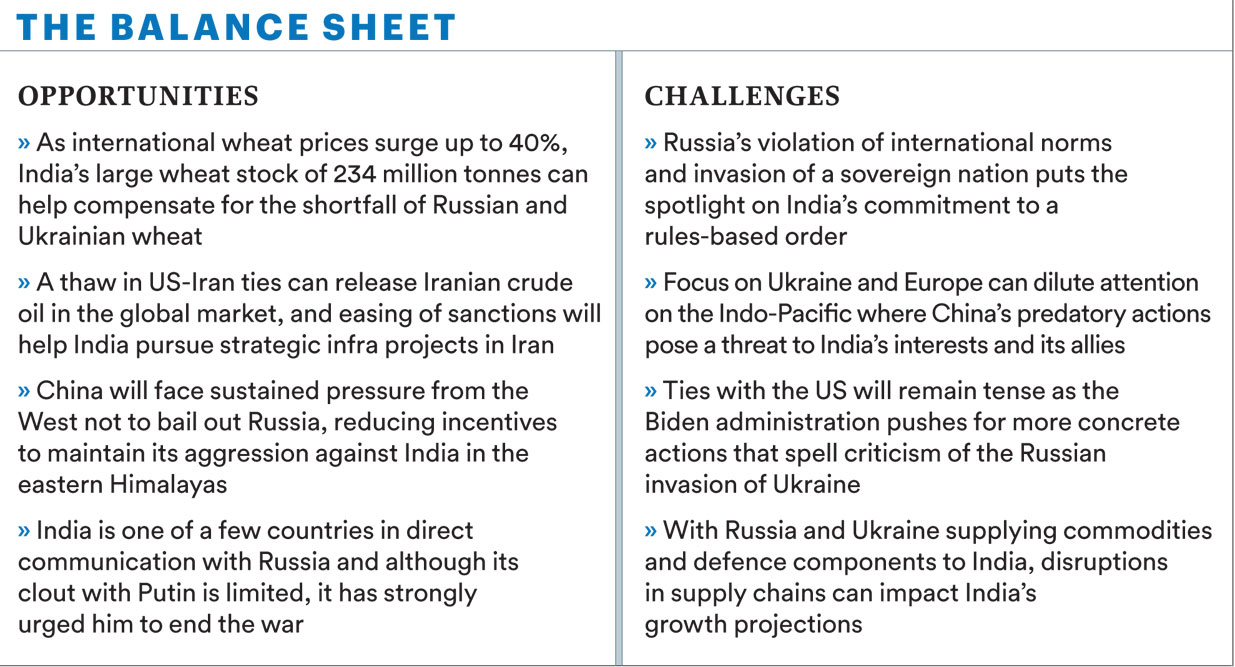 More than a month after the war broke out, India has received important support from partners like Japan and Australia. Australian Prime Minister Scott Morrison said the Quad understood India's nuanced position on Ukraine, acknowledging that China remains the central concern for nations in the Indo-Pacific. The visit of Japanese Prime Minister Fumio Kishida to Delhi yielded an agreement on $42 billion of Japanese investment in India over the next five years. There has been a steady stream of important visitors, indicating India's role in the emerging scenarios, even though these are far from predictable. After a less expected visit from Chinese Foreign Minister Wang Yi, Russian Foreign Minister Sergey Lavrov is due to be in India. British Foreign Secretary Liz Truss is expected even as there is an exchange of visits between India and the Gulf states.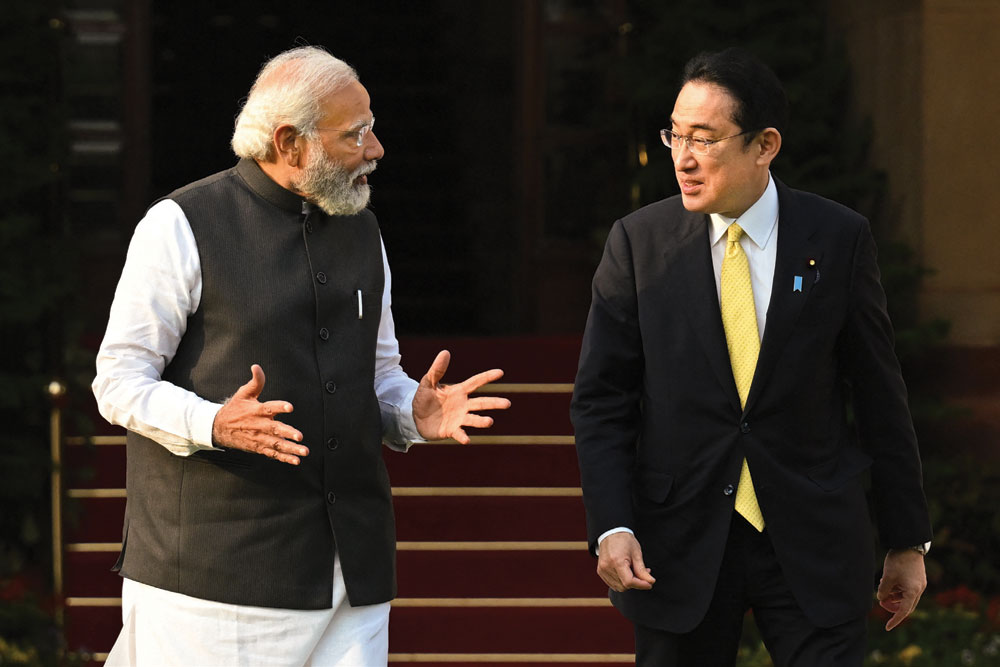 While a change in its vote at the UN signalling a major departure from its current strategy is not likely, a more subtle calibration may be needed as Putin and Russia face a long period of international isolation. Lavrov's visit will be watched carefully, as he is likely to remind India of longstanding ties, Russian help during past crises and dependency on crucial weapons systems like military aircraft and missiles that have a shelf life of several decades. "Lavrov will not be here for commercial purposes, rather he is looking at the strategic scenario," says Prakash. The former foreign service officer said the occasion will provide an opportunity for India to reiterate that Russia take steps to end the war, a message Prime Minister Narendra Modi conveyed to Putin when he suggested the Russian leader hold direct talks with Ukrainian President Volodymyr Zelensky. Some experts argue that despite the special relationship India has had with Russia, the latter has not been very helpful in conveying the Indian point of view to China during the prolonged military stand-off in the eastern Himalayas. This school of thought sees Putin as 'damaged goods' and argues India will need to reconsider both Russia's utility and reliability in the long term.
The Indian position has indeed evolved and Delhi, short of outright criticism, has conveyed its disapproval of Russian actions and underlined that use of brute force is unacceptable. While this is clear enough, India will need to push back against US pressure to fall in line with the West. Asked about reports that India could purchase Russian oil, White House Press Secretary Jen Psaki avoided mention of sanctions and said, "But also think about where you want to stand when history books are written at this moment in time." The suggestion that India be on the 'right side' of history is problematic as it ignores the country's current stage of economic development, geography and geopolitical imperatives. "We need to do a better job in projecting our viewpoint. There is no option but to hold the line, even as it comes at some cost," says Prakash.
The war in Ukraine has an important bearing on China, the other major power with stakes in the Eurasian situation. It would have noted the emphatic evidence of the West's formidable economic might in the speed with which the US, Japan, Germany, the UK and other major powers cut off Russia from the global financial system. This offers a sobering lesson for the Chinese Communist Party (CCP) and President Xi Jinping. The value of the Russian rouble is tumbling, inflation rising fast and soon major industries, including the defence sector, will face a serious shortage of components. If anything, the West has demonstrated that it holds the levers of international finance and sanctions against individuals bring home the cost of supporting Putin. The CCP's compact with the Chinese people rests on its ability to deliver economic progress and social goods like quality education and healthcare. At a time when the party has encouraged nationalist rhetoric about China 'replacing' the US as the primary power and increasing aggression towards Taiwan, the Russian miscalculation highlights the pitfalls of reckless overreach. It is a timely reminder that the West's apparent decline might be exaggerated.
Though not a military actor in the current conflagration, China has backed Russia in recognising the expansion of NATO as a provocation for the conflict. In recent comments, Wang has called China's ties with Russia "rock solid" and repeatedly indicated that Moscow's concerns are not dissimilar to Beijing's about the Quad being an "Asian NATO". It does seem unlikely that China will distance itself from an ally with whom it has pledged a "no limits" strategic relationship in a 5,000-word joint statement on February 4, just 20 days before the Russian invasion began. "Unlike India, China has a clear view on NATO, and feels Russian fears on this count are justified," says Phunchok Stobdan, former Indian ambassador to Kyrgyzstan. The former diplomat feels it will not be a simple matter for India to rethink ties with Russia either which commands influence in India's neighbourhood and is not all that far from Indian borders. The question that analysts are grappling with is: How far will China go in bailing out its partner with whom it shares a vision of a global order founded on hostility and a sense of grievance towards the West? Some feel Chinese leaders will be aware that their nation's dependence on or exposure to Western economies is much more than Russia's. But while China is not given to acts of charity, it would not want Russia to fail at present, as that would provide poor evidence of the Moscow-Beijing pact's durability. Worse, it could convince smaller Asian nations that Xi's influence may not be as pervasive as it appears to be. There might be rumbles within China as well. This dilemma is likely to sharpen if the war continues and even if America's focus on Russia means Washington accords a lower priority to the Indo-Pacific. The relief may be passing as the longer implications of the swift and effective economic costs imposed by the West on Russia sink in, dampening any appetite for military adventurism. While it may be argued that the US and the West have stakes in the Chinese economy too, a blunder over Taiwan or even a smaller slip up could unsettle Xi's hold on power in China.
There are important implications for India in the context of how the war is shaping China's options. On his recent visit to India, Wang again iterated the view that the border stand-off should not be linked to all aspects of the bilateral relationship. He also explored the possibility of Modi attending the BRICS summit to be hosted by China later this year. The Chinese leadership would like to showcase the summit as a glittering event under Xi's stewardship and the meeting is seen as important in the run-up to the party congress expected to consecrate a third term for the leader. Interestingly, there was a BRICS summit due in China not long after the Doklam face-off began in 2017, seen as a pressure point that worked to resolve the confrontation at the India, Bhutan and China tri-junction. The implied Chinese suggestion that India accept the current alignment of forces in Ladakh in return for no further aggression—and a reminder that US pressure on India over Ukraine indicates the limits of ties with Washington—was turned down by India. The Indian position that only disengagement followed by de-escalation will lead to normalisation of ties signals that India is ready to wait it out. External Affairs Minister S Jaishankar's visit to the Maldives and then Colombo for the meeting of BIMSTEC foreign ministers, and his discussions with Nepalese, Sri Lankan and Bhutanese leaders, means India continues to shore up its flanks. The Ukraine war is likely to play out in unforeseen ways, and that might well influence the next chapter in India-China relations. But that is still a little way off in the future.