THE SWISS CLINIC in Basel, Pegasos, calls it Voluntary Assisted Dying, VAD for short. I booked mine some months ago. As the date now approaches, I have second thoughts, triggered partly by remonstrations from friends, but more by the new possibility of a medical cure for my severe breathlessness. As a dyed-in-the-wool atheist, I have no fear of the afterlife, or more positive expectations either. Just the deeply entrenched evolutionary survival gene, with which we are all programmed. Preparing for a VAD is akin to awaiting a necessary surgical operation, except this is one from which no one awakes.
Thoughts of suicide had first become frequent with me during mid-adolescence, recovering from my shattered, first (gay) love affair. Even as a child, I had admired the enormous courage and tragic dignity of historical figures making a brave end; my heroes Mary Queen of Scots, Charles I and Marie Antoinette, going unflinchingly to their executions, defiant to the last.
My own suicidal thoughts receded with my adolescent grief, but the idea retained its noble allure as a heroic means to remain­ing forever young and avoiding the pains of old age. It resurfaced in my mid-40s, when I discovered the campaign organisation Exit through my politician father, Minoo Masani, who once founded and led the free-market, secular Swatantra Party in the 1960s.
Having once been the main opposition to Nehru and Indira, the party was routed in 1971. Father resigned as its president and retired from party politics. Instead, he took up the equally unpopular but enlightened campaign group he founded, the Indian Society for the Right to Die with Dignity, aiming to change India's colonial laws against suicide. The Indian group grew out of earlier contacts Father had had with the international euthanasia group, Exit, then still a proscribed organisation. Its main argument was that the right to die in a manner of one's own free choosing was as fundamental as the right to life, enshrined in our Constitution, which Father had helped draft after Independence.
Opening one of his desk drawers, I had come upon a booklet published by Exit, which had a DIY chapter on how to end your life. The method that most appealed to me was swallowing Nembutal, the widely used anaesthetic drug, fatal in high dosage. I remem­ber noting down the prescribed steps and dosage that included taking a prior anti-emetic and mixing the lethal powder in honeyed yoghurt, to avoid vomiting due to its extreme bitterness.
The hardest part, of course, was getting hold of the strictly controlled supply of Nembutal, only available on prescription. I remember being told, though not sure how, that Father had the necessary capsules stashed away in his cupboard for a rainy day, under strict lock and key. I remember him being mildly cross that I had discovered this Exit booklet, and more so the lethal recipe.
In retrospect, I'm sad Father and I rarely discussed his personal feelings about dying with dignity. As the years rolled by, his crusading zeal diminished, until failing heath, both physical and mental, ushered in a growing terror of death. "Oh God, I don't want to die!" became a frequent chant as Father, the once fearless politi­cian, sat mostly deaf, almost blind and rather arthritic, in a corner of our Bombay drawing-room. He was already too helpless even to open his cupboard, let alone self-administer the lethal recipe. As the years passed, he sank into senility and lay bedridden for two years with a broken hip, requiring round-the-clock nursing, until a persistent infection brought life to an end.
Father's decline has always been a salutary warning to me of how cruel the end of life can be, if left to natural causes. An earlier warning had been the fate of my father's remarkable sister, my aunt Mehra. One of India's first career women, she had never married, despite some unsuccessful love affairs, but devoted her energies to founding and running the infant All India Radio (AIR), India's national broadcaster.
I loved Mehra dearly and admired her strength and self-discipline, combined with a wonderful sense of humour and very sensitive affection for her friends and relations. Soon after she retired from AIR, she was struck down by increasingly severe rheumatoid arthritis, which made her an invalid by her 70s. Mehra was an ardent supporter of her brother's right to die campaign. Although she had her own stash of Nembutal, she too was never able to use it. She fell and smashed both hips, was completely bedridden and unable to reach her cupboard. Her last remaining exit route was to starve herself. She refused all food, despite the efforts of well-meaning nurses to force some on her. In a few days, she was gone.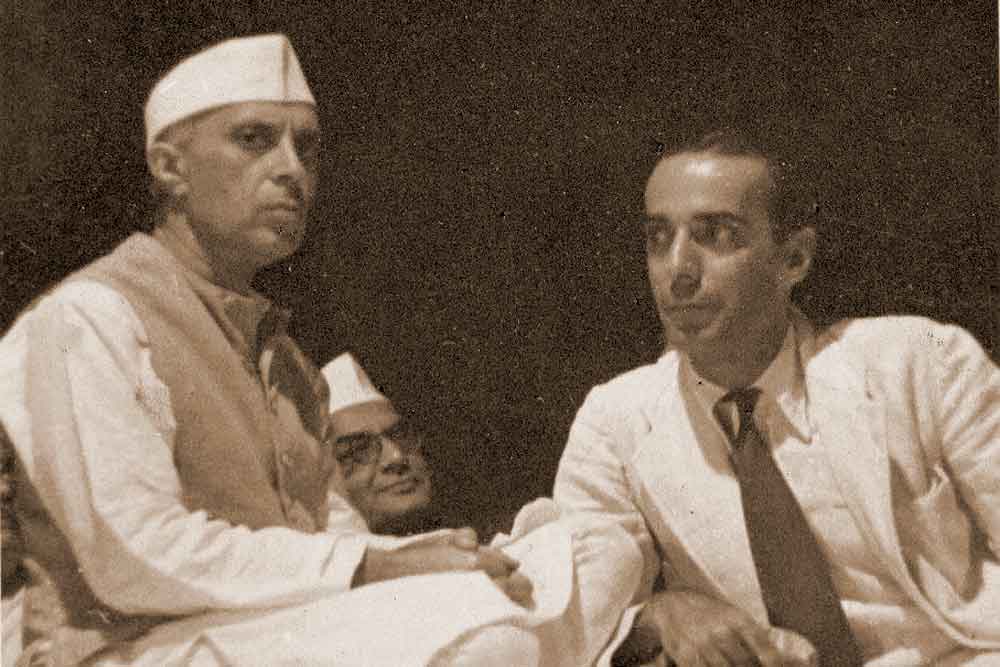 These familial examples of failed euthanasia convinced me early on of having the determination and means to do it while one still could. Once my own health started deteriorating about a decade ago, I revived my interest in Exit, now fully legal as an organisation, and their literature. It included contact details of Chinese suppliers of Nembutal, who were smuggling it out of government factories in which they worked.
The drug they supplied cost about £300 on the internet and came as a harmless-looking white powder, carefully wrapped and posted in an unmarked envelope, to escape the attentions of customs officers. Short of testing it on some poor animal, it required an act of faith to believe it was the real thing and in a dose sufficient to be lethal and not just leave one crippled. According to Exit's instructions, I stored it carefully in the salad container at the bottom of my fridge.
There it remained, untried and untested, but a likely quick exit, until I finally threw it out with the rubbish a few days back, carefully wrapped to prevent any spillage. My need for it had disappeared with the arrival of Swiss clinics, which still use Nembutal, but administer it via a medically supervised process, using an intravenous solution injected into one's arm that one turns on oneself by pressing a button. The end is almost instantaneous, painless and takes just a few seconds, with what is a massive overdose of anaesthetic. It's very similar to the lethal injection used to euthanise our pet cats and dogs, to spare them terminal suffering. Unlike the oral route, there is no risk of nausea from the bitter taste of the drug. And it is entirely legal under Swiss law to administer to foreign visitors, including those who do not have a terminal disease.
How might one, anyway, define a terminal disease? In my own case, I was diagnosed a decade ago with COPD, emphy­sema or Chronic Pulmonary Disease, after 40 years of smoking 40 cigarettes a day. Combined with heart and kidney disease, the result has been to make me increasingly and severely breathless with the mildest exertion. That includes even hur­rying across the room to answer my phone and increasingly deters even my visits to my upstairs toilet in the Victorian London house where I have lived for 40 years.
A mild stroke five years ago also left me with poor balance, requiring a stick unless I hold on to furniture. I am not in significant pain, apart from some moderate arthritis in hands, feet and knees. So I've staggered on in recent years, and could no doubt do so for a few more, though flagging. The medics hold up no magic cure, just more tests and procedures that might, but only possibly, help my breathlessness. The prospect of moving to a flat yawns before me, hugely daunting after four decades in the same house, full of antiques, art and fine furniture col­lected over a lifetime.
Should I soldier on, become dependent on paid carers and wait for the inevitable natural causes? Single, childless, with no siblings or close relatives, what would be the point? My last emo­tional anchor was my 16-year-old dog, Susie, who died last year. I have loved my dogs, all rescued mongrels, more than any humans, a tendency inherited from my dog-loving mother. Breathless and tottering, I fear I would be unable to care for any newly acquired successor to Susie.
But there's the world of ideas, another book, say my small band of likeminded colleagues in the current culture wars. Is there anything new I'm still keen to write? I would have liked to re­search and write a new biography of Robert Clive, founder of the British Raj, rescuing him from unhistorical demonisation by the 'decolonis­ers' of today. But, being objective, I now lack the physical or intellectual stamina for more than the occasional article or book review.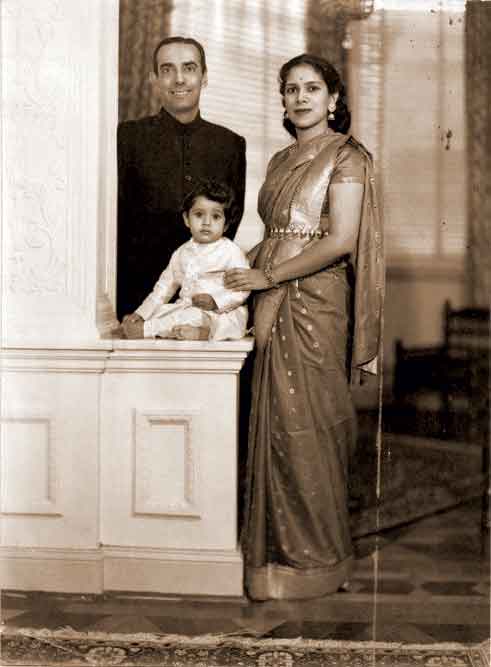 Looking back over my 60-year career, there is little I would want to change. My academic life began with three years at Elphinstone, Bombay, when it was still one of the best colleges in India. Then came several years at Oxford getting my doctorate, interspersed with a brief incursion into Indian politics, which I came to regret terribly.
I had returned to India for a gap year in 1970, and enthused by Indira Gandhi's socialist promises, I joined her Congress and converted my devoted mother to the cause. It proved tragic for her, destroying my parents' marriage amid the 1971 Indira election landslide. Congress, understandably, gave huge publicity to the split in our family. My father, leading the anti-Indira Swatantra, was asked on the doorstep: "Why should we vote for you when you can't convince your own wife and son?" He replied diplomati­cally that we were still a democracy, in which we all had a right to make up our own minds. But he never forgave my mother for what he considered her great betrayal, even though he dismissed my own role as youthful indiscretion.
Father was among the opposition stalwarts who lost their seats. He had argued in vain for the Opposition Grand Alli­ance to adopt a common programme, instead of just its 'Indira Hatao' slogan. By the time my mother and I woke up to Indira's authoritarian aims in Emergency, it was too late. My parents' marriage was irrevocably shattered.
In one respect Emergency helped my career. I had just finished writing a biography of Indira for Hamish Hamilton in the UK. The book appeared on the eve of Emergency and had pretty much anticipated Indira's drift to dictatorship under the influence of her ambitious younger son. The result was that my book was widely and very favourably reviewed in the West, though Indira's minions effectively banned its import to India until after Emergency.
The success of my Indira book coincided with the acceptance of my doctoral thesis on the Congress Socialist Party, based partly on my father's papers as one of its founder-leaders. A journalistic career beckoned, especially as there were then few academic jobs in the UK in South Asian studies.
Although my mother's generous financial handouts kept me going, freelance journalism in the UK failed to earn me a living wage, so I took a salaried job as campaigns officer with the then very prominent Camden Community Relations Council. Three years later, I applied for a job as a current affairs producer at the BBC, and to my great surprise I was interviewed and selected, against tough internal competition.
The next two decades at the BBC were a mixed blessing. I was reasonably well paid and well treated, worked on a very varied and intel­ligent domestic, current affairs output, and also on foreign subjects that took me around the world, everywhere from Washington to Prague, Budapest, Vienna, Moscow, Hong Kong, Tokyo, and even Seoul. The BBC also gave me the space to write two more books, based on my radio documentary series: Indian Tales of the Raj and From Raj to Rajiv (with the wonderful Mark Tully).
The downside was that I only came to India on vacation and became embedded in a comfortable London lifestyle, with a secure BBC pension to come. My main motive for settling in London, far from being financial, had been the relative ease of being openly gay there, when it was still a deeply undercover affair in India. My main regret is that the one long-term relationship I had during that time broke up after 14 years, thanks partly to my own far too domineering and argumentative nature.
I have few other regrets. Possibly never having visited Rome or Spain while I was fit enough to enjoy their cultural splendours. As I write this, I'm being tempted to allow modern medicine a last chance to breathe new life into me by balloon­ing a recalcitrant, stenosed aortic valve. If that fails, it is both reassuring and daunting that my Swiss exit awaits me. I would undoubtedly be less quick to take that route if enlightened laws in India or Britain allowed me the space to do so in my own home at my own pace, a basic human right as Father rightly asserted.