For much of history, with society functioning on the basis of kinships, nepotism was legitimate. Demands of the modern state made it a liability to be contained but even now its practice in the private sphere is a fuzzy ethical question
IF NEPOTISM, at its heart, is essentially a question of equity, then who can be more aware of it that someone enlightened in the full sense of the word; who through rigorous introspection is said to have become aware of all laws governing one's inner self and outside. The Buddha himself. And yet, what is his own record on this front? He made the first novice, a category called trainee monk in the Sangha, his own son Rahula. And this was years after the establishment of the order, so it is not as if other deserving teenagers couldn't have been offered this first. It is a little like starting a new division in a company just so that the proprietor's son could get trained. Rahula would also go on to become one of the 10 principal disciples of the Buddha. Who also is the Buddha's personal secretary, who was like a shadow along with him in his vast journeys? Ananda, his cousin. Who was another leader of the Sangha before turning apostate? Devadatta, another cousin. Who is the first woman allowed to enter the Sangha and lead the nunnery? Mahapajapati Gotami, Buddha's stepmother. All this is more interesting if you consider that the Buddha's venture into self-discovery began by leaving his family. As an enlightened person leading an organisation, he seemed quite comfortable in again making contact and then peopling them into high posts. Should we then conclude that enlightenment led him to nepotism? But that is being facetious. It wasn't a thought that crossed his mind because nepotism was fundamental to the stability and growth of social organisations for most of history.
In tribal societies, before kingdoms came into being, members were connected solely by lineages. Those from a common bloodline could be depended on to not kill each other if they met on a road. Security, survival and growth were entirely dependent on kinship. Even when kinship societies developed into republics or monarchical states, reliance on family remained the mainstay. The prime example of this in ancient history is the greatest empire the world ever saw—the Romans. They were governed initially by a group called Patricians, comprising of blue-blood families. Young men still had to show their mettle but they all came from a common pool of elites. For instance, in the career marked out for such youths, there would be an initial long tenure in the army under the mentorship of a general who was associated with the family. After leaving the army, the man found a career in politics, where the same family ties welcomed him. All the political offices were reserved. When the larger common population of Rome began to rebel against such privileges, they got their Plebian representatives. But it was also tied to families in that class now. Very gifted politicians with no family background often gate-crashed the group, like the famous orator Cicero, a lawyer who went on to reach the highest office possible in Rome then. But who also accompanied Cicero in this journey to power? His younger brother who managed a high political career on the back of Cicero's genius. Usually, people who broke through the moats of nepotism then (and possibly even now) were not out to upend the system—just become a part of it.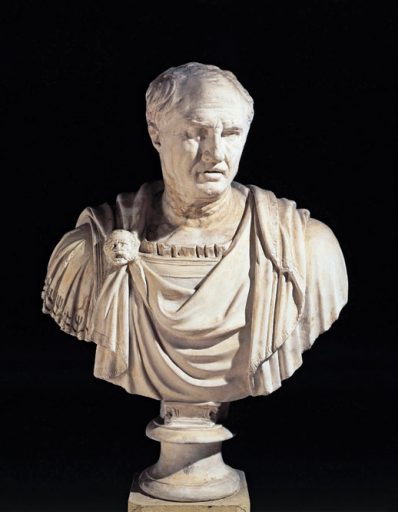 Over time, societies created institutions that sought to prevent nepotism, but often with limited success. Like the Catholic Church, which stepped into the vacuum left behind by the collapse of the western Roman Empire. Priests, from the Popes downwards, were forbidden from marrying and having children. This, one would think, would be a pretty good check against nepotism. But then, the pull of the family can manifest in other ways. For more than 500 years, starting with the beginning of the previous millennium, the Church saw a phenomenon termed 'Cardinal-Nephew' in which the Pope would appoint his relatives as Cardinals. In The Pope Encyclopedia, Matthew Bunson writes about it thus: 'The custom that flourished, especially during the sixteenth and seventeenth centuries, by which a pope would name as his chief minister and most important advisor a nephew or similar relative who was elevated to the rank of cardinal and thereafter oversaw many of the most vital elements of papal administration. The practice was not invented in the sixteenth century, as papal nepotism had long been an established part of the pontifical court.' Many nephews were predictably incompetent and corrupt but a few did manage to earn their stripes. He adds: 'While the cardinals were often immature and at times quite incompetent, they also had a common fondness for amassing wealth and patronizing artists and architects. Thus, Scipione Borghese helped discover the genius of Bernini and built the immense and grandiose Villa Borghese near Rome. The most remarkable of the cardinal nephews was St Charles Borromeo (1538-1584), one of the foremost saints of the age and a brilliant reformer of the Church.'
The biggest testament to nepotism in history is the monarchy. The crown is inevitably passed on to children—even if they are little babies—as a matter of right. And with a divine imprimatur too, because kings got their right to rule directly from the heavens, and this transmitted by blood. As if god himself gave sanction to such nepotism and every family member was a part of the cabal that held absolute power over everyone in the land. This might have been a feature of political evolution, but if you want a recent and famous example of a commoner turned king by pure merit who then wholeheartedly embraced nepotism, there is Napoleon. He began life as a soldier. Military and political genius made him dictator of France at a young age. He then decided it was time to become emperor and got divine sanction for it through the Catholic Church. Under him, France conquered large swathes of Europe and a lot of it was simply handed over to his brothers. In Napoleon: A Life, biographer Andrew Roberts wrote about his nepotism in these extracts: 'In January 1806 Napoleon made his first really significant error of statesmanship, when he offered his brother Joseph the throne of Naples, saying: 'It will become, like Italy, Switzerland, Holland and the three kingdoms of Germany, my federal states, or, truly, the French Empire.' Joseph was crowned king on March 30, and Louis (Napoleon's younger brother) became king of Holland in June. This reversion to the pre-revolutionary system of governance struck at the meritocratic system for which Napoleon had initially stood, installed largely inadequate brothers in key positions and stoked up problems for the future. In December 1805 Napoleon was writing to Joseph of Jérôme (another younger brother): 'My very positive intention is to let him go to prison for debt if his allowance isn't enough…It's inconceivable what this young man costs me for causing nothing but inconvenience, and being useless to my system.' Yet within two years he had made the utterly unchanged Jérôme king of Westphalia.'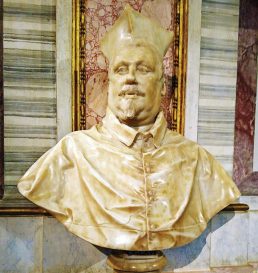 NAPOLEON WANTED to establish a dynasty but would regret his nepotism. His brother made a mess of Spain. Jerome, put in charge of an army during the Russian invasion, failed to prevent a Russian withdrawal because of incompetence. A decisive victory was lost and the ensuing campaign would destroy Napoleon's reign. Roberts writes: 'Napoleon was to spend an inordinate amount of time complaining about his brothers, and would even joke of one, 'It's really unfortunate he's not illegitimate', but he kept them on long after their failures were clear…Napoleon felt he could trust his siblings more than others outside his family— although that was not borne out by events—and he wished to ape the dynastic aggrandizement of the Habsburgs, Romanovs and Hanoverians. 'My brothers have done me a great deal of harm,' Napoleon admitted years later in a characteristic bout of honest self-evaluation, but by then it was far too late.'
This is a fundamental issue with nepotism—it can come at a steep price. In a meritocracy, people have to work for years to establish their ability. Nepotism bypasses that and leaves it to luck whether the appointment will work out. The Mughal Empire was at its peak during Aurangzeb's reign and then its power vanished as if it had all been hollow because the sons and grandsons who came after him were incompetent. Otherwise, who would have a problem with nepotism if it did the job? The small subset of those bypassed might be sore but the larger community would have no quibble with it so long as their interests were protected. But that is rarely how it pans out. Because nepotism's risk was clear, there were enjoinments to keep a check on it. In Arthashastra, Kautilya warns against favouritism in appointments even if he also says people appointed should be from good families, which seems like one of those ethical dilemmas only reserved for present times. The Chinese, thousands of years ago, first came out with a system of examinations to appoint bureaucrats by merit and root out nepotism.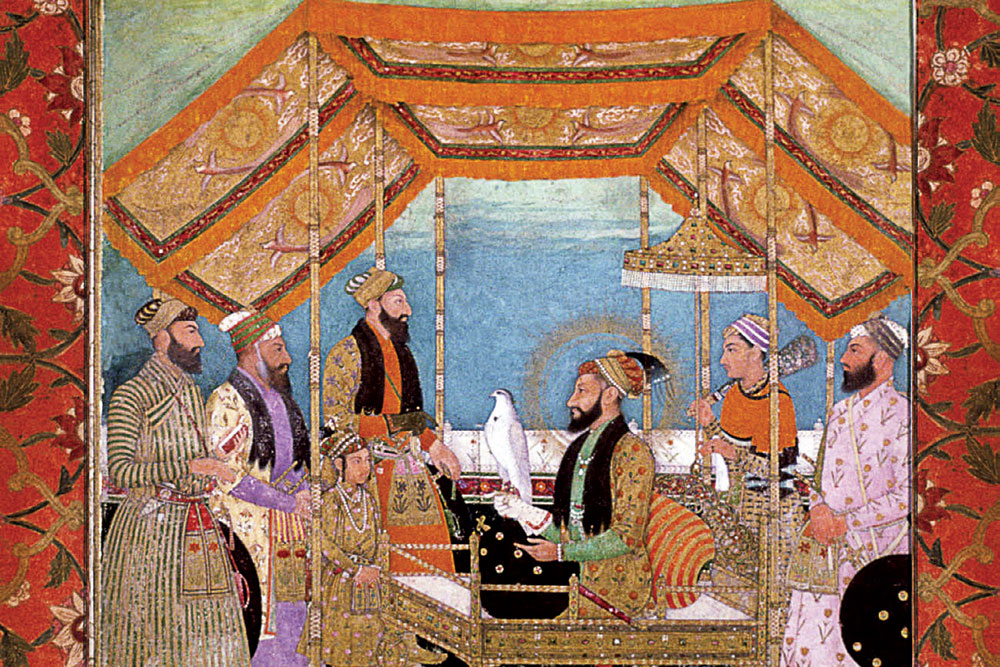 What finally made nepotism bad in both principle and law was the emergence of the modern nation-state that had been forced to shed all vestiges of tribal societies. The very scale and organisation of the state demands that it not be managed by a close network of relatives. The state also cannot be not modern because of competition from neighbours around who are on the same political journey. The price of incompetence could very well mean being swallowed up. A defining character of the modern state became what political scientist Francis Fukuyama calls 'impersonal institutions'. In The Origins of Political Order, he writes: 'Once states come into being, kinship becomes an obstacle to political development, since it threatens to return political relationships to the small-scale, personal ties of tribal societies. It is therefore not enough merely to develop a state; the state must avoid retribalization or what I label repatrimonialization.'
When nepotism is identified as wrong in the public sphere, it is natural to extend the argument to the private sphere. But here it enters a fuzzy area. A country is owned by everyone and so everyone has an equal right to its positions. But if it is a private business, why should the owner be answerable to anyone except himself? Bollywood is put up as an exemplar of nepotism but what exactly is wrong is not spelt out beyond the fact that outsiders don't get opportunities. But why does it become the responsibility of the insiders to give it? If Karan Johar, as is accused, only gives opportunities to star kids and keeps the flag of nepotism going, then he also takes the loss if any of his movies fails. Meanwhile, the film industry is replete with examples at all levels, from superstars to spot boys, who create their own space despite being outsiders. The late Sushant Singh Rajput, whose death triggered off the latest debate, is now portrayed as a victim of nepotism. But he is in fact an example of the opposite, someone who came in from the outside without any connections and made it as a big star. Also consider how ironic it can get when the standards of nepotism are applied in the private sphere. The actress Kangana Ranaut has been one of the most outspoken about nepotism in Bollywood. Ranaut's manager is her elder sister. From the standpoint of the community of managers of actors, or those who aspire to be managers, what does that look like?