Vivek Agnihotri | Nita Ambani | Kamal Haasan | Deepika Padukone | Kiran Nadar | Smriti Irani | Pankaj Mishra | Rohit Sharma | Jeet Thayil | Pullela Gopichand | Alia Bhatt | Allu Arjun | Anirudh Kanisetti | Sanjoy Roy | Jaya Asokan | Shrayana Bhattacharya | Anuradha Roy | Nikhat Zareen | Vikas Khanna | Aparna Purohit | Manu S Pillai | Sushmit Ghosh and Rintu Thomas | Shilpa Gupta | Shaunak Sen | Pavan Malhotra | Pankaj Tripathi | Amar Mitra | Trinetra Haldar Gummaraju | Hardik Pandya | Rameshbabu Praggnanandhaa
In her recent collection of short essays, In the Margins: On the Pleasures of Reading and Writing, Elena Ferrante writes about the impulse of creation and the artistic drive. In an age of overexposure and marketing, Ferrante is that rare writer whose identity even today remains unknown. Given her anonymity, what she writes seems like the voice from above. Hers is like that sermon from the clouds, which has no origin, but is packed with meaning. She writes, "Anyone who has literary ambitions knows that the motivations, both great and small, that impel the hand to write come from 'real life': the yearning to describe the pain of love, the pain of living, the anguish of death; the need to straighten the world that is all crooked; the search for a new morality that will reshape us; the urgency to give voice to the humble, to strip away power and atrocities; the need to prophesy disasters but also to design happy worlds to come from there."
The Open Minds you will read about in the coming pages are precisely those people. They are the men and women, filmmakers and authors, athletes and producers whose endeavours reshape us in poignant ways. They use the grist of real life to write books that move us and films that provoke us. Their creations are born of the desire to describe the "pain of love and the pain of living".
If the measure of success of a year is the collection of awards, then 2021- 22 has been a good year for Indian arts, culture and sport. Indian authors, filmmakers and sportspeople have received international recognition at a rather unprecedented scale. Importantly, those who won the awards or made it to select nominations, deserved every bit of it, and this is a cause for jubilation. While international limelight is one yardstick of achievement, it is not the only one.
Indian arts and entertainment tend to work in silos, with the audience staying loyal to regional products. But the last 12 months have seen a shift. Today, the heroes and heroines charming the box office across the country do not hail only from Mumbai, instead they come from cities like Hyderabad and Chennai.
Our Open Minds this year are those individuals who have expanded the national conversation. They have jolted us out of complacency and forced us to look beyond linguistic borders. Through dint of labour and perseverance they have broken through barriers, given voice to the meek, questioned power, foretold disasters and given us moments of respite, and even joy. This is our celebration of individuals who have designed happier worlds for us.
Vivek Agnihotri, 48, Filmmaker: Kashmir on His Mind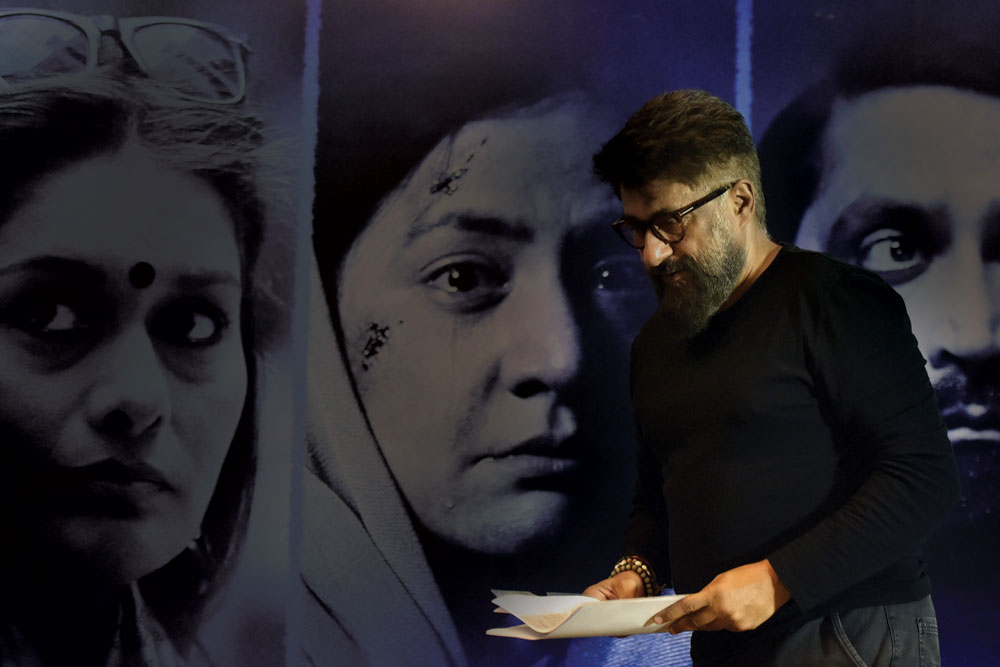 The former student rebel from Bhopal became Bollywood's newest clutter-breaker with The Kashmir Files, a soul-shattering recreation of the exodus of Kashmiri Pandits that became one of the industry's most profitable films. Made on a budget of ₹ 15 crore, The Kashmir Files crossed ₹ 250 crore at the box office and generated a vigorous debate on the ethnic cleansing of Kashmiri Pandits from the Valley. Agnihotri and his wife, actress Pal­lavi Joshi, accepted all the brickbats and bouquets, discussing it at universities, in the media and at political forums across the world. Agnihotri's next? "A film celebrating resourceless Indian sci­entists who created the vaccine in seven months and saved 1.3 billion lives, the last of the trilogy, The Delhi Files, based on the Right to Life, and a life project establishing a School of Creativity to help people discover their creative consciousness," he says. His definition of an open mind? "Like a forest, ever-changing, diverse and always new. Always surprising. It sees the existence between God, humans, animals and nature as one."
Nita Ambani, 58, Philanthropist And Sport Patron:
Power Patronage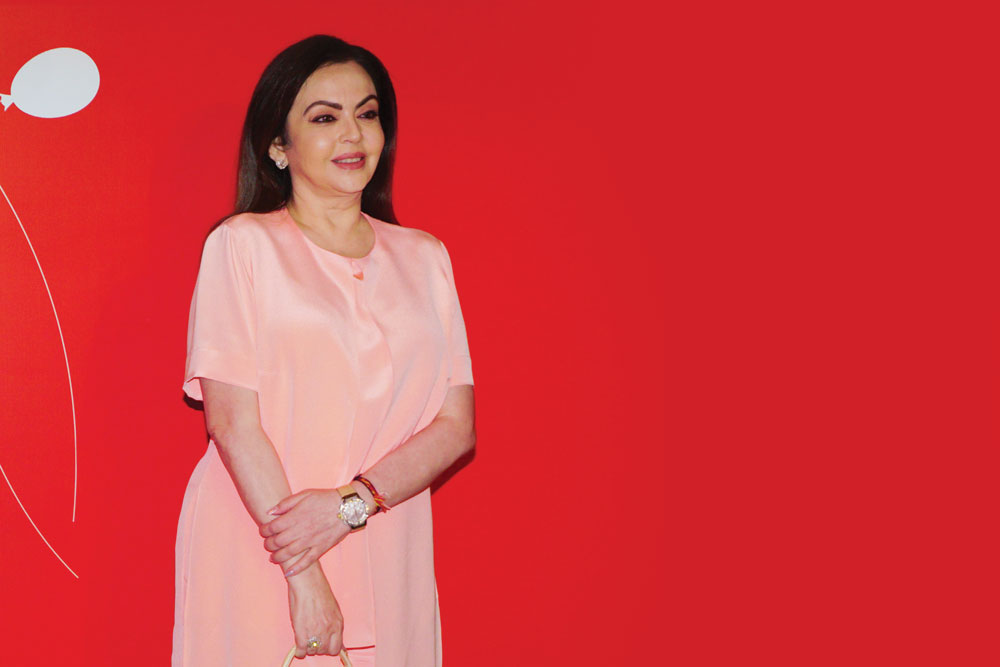 The First Lady of Mumbai, she is the hostess with the mostest, whether it is to celebrate her future daugh­ter-in-law's arangetram or a Diwali party for her Indian Premier League (IPL) team Mumbai Indians. As chairperson of the Dhirubhai Ambani International School, she runs one of the city's best educational institutions. As cofounder of the Reliance Foundation, she has im­pacted the lives of 45 million people in the areas of health, education and rural transformation. But most importantly, she has emerged as the driving force behind sport in India, whether it is as owner of the successful IPL team Mum­bai Indians, the only female member of the International Olympic Association, and chairperson of the Football Sports Development Limited which runs the Indian Soccer League. As member of the International Olympic Commit­tee (IOC), she has managed to get the organisation to hold its annual session in 2023 in India. Only her deep com­mitment to sport can help India with its dream of hosting the 2036 Olympics. She is invested in training athletes for India's future. She also sits on the board of EIH Limited (the flagship company of the Oberoi Group) and is a board member of Reliance Industries, India's most valuable company by market capitalisation.
Kamal Haasan, 67, Actor: Act of One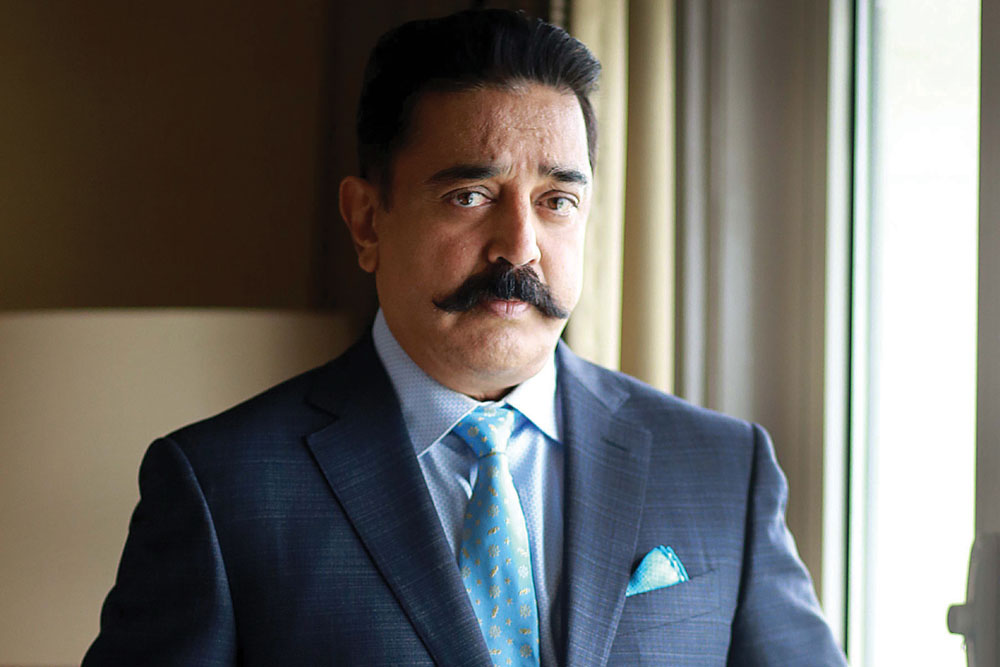 An actor returns to the big screen after four years, a stint as Bigg Boss (Tamil) host, and a bruising time in the political arena as founder of Makkal Needhi Maiam, and what happens? The audience is ready to fall in love with him again. "Ulaga Nayagan" Kamal Haasan, who has been performing since the age of six, made almost ₹ 400 crore at the box office with Vikram, a retread of his own attempt to be a superspy in 1986. Confident enough to let younger actors Vijay Sethupathi, Fahadh Faasil and Suriya take centrestage, he stepped in and out of the movie only to add to its charisma and character. Playing the head of a black operation squad determined to weed out drugs from society as warriors of tomorrow, Haasan owns the screen every time he appears, whether it is shedding a tear for his grandson, or whipping out a cannon to shoot the bad guys to hell. The first pan-Indian actor from Tamil Nadu, Bharatanatyam dancer, music composer, director and choreographer was suddenly everywhere, from entertaining us with his quips on The Kapil Sharma Show to celebrat­ing Vikram's success with Chiranjeevi and Salman Khan. Somewhere during the movie when Faasil sticks out his hand and tells Kamal Haasan's character, "I'm a big fan of your work, Sir," he is speaking for all of us.
Deepika Padukone, 36, Actor: Class Apart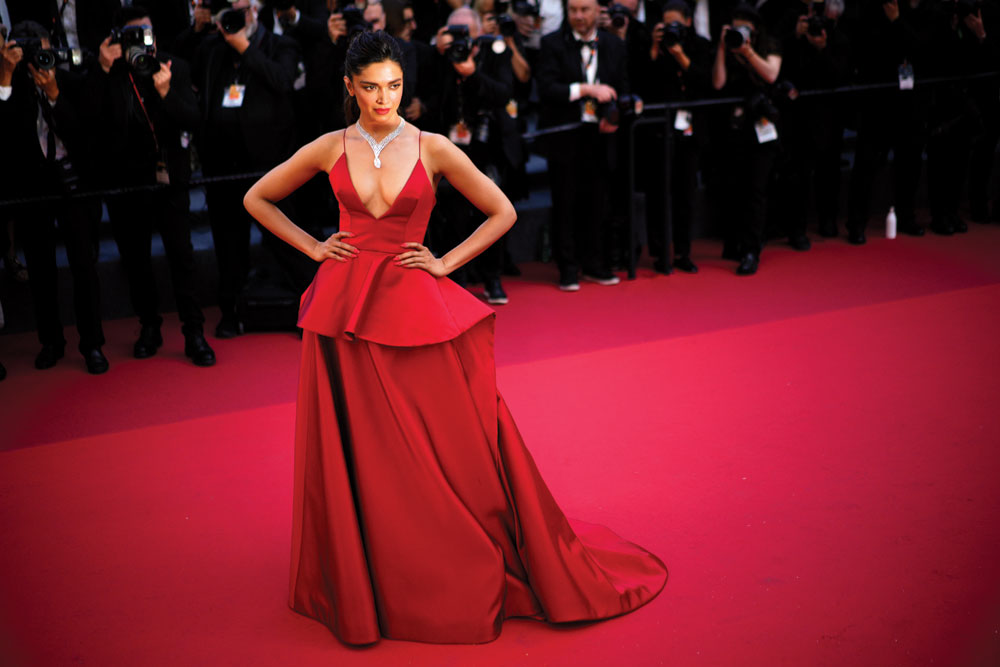 A movie where she got to explore her sexuality onscreen. A stint as member of the Cannes Film Festival jury. A posi­tion as luxury fashion house Louis Vuitton's first Indian brand ambassador. Deepika Padukone has had an exceptional year, her fifteenth in the Mumbai film world, firmly establish­ing her credentials in the fashion and movie universes. With extensive work from her mental health advocacy, The Live Love Laugh Foundation, it firmly grounds her as one of the in­candescent celebrities of recent times, posing on the Cannes red carpet with as much poise as being honoured at the TIME100 Impact Awards. What's more, she has a full slate of movies, from Project K with Baahubali star Prabhas to Pathaan with Shah Rukh Khan, from Fighter with Hrithik Roshan to her own production, a remake of The Intern. With an Insta­gram following that puts her among the top ten of celebrities, she looks all set to power her way through her thirties as India learns to love a new breed of ageless heroines as much as it adores its fifty-something male superstars.
Kiran Nadar, 71, Art Collector: Museum Mantra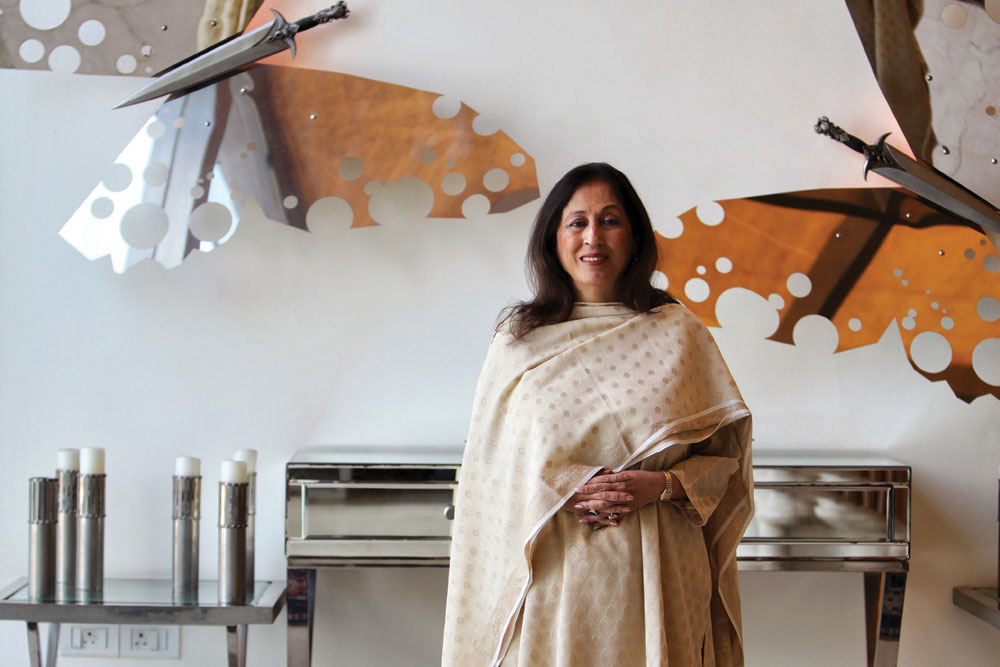 She started the Kiran Nadar Museum of Art (KNMA) with the intention of sharing her art collection with the world while addressing the dearth of institutional spaces in India. Twelve years on, with two museums in Noida and Saket, Delhi, and a cultural centre planned across eight acres on NH8, Nadar is close to achieving her dream of increasing the accessibility of art and bringing visibility to exceptional art­ists in India. Despite the pandemic, KNMA also managed to engage audiences digitally through innovative programming to foster greater appreciation. The Kiran Nadar Museum of Art and Culture, to be designed by the Ghanaian-British architect Sir David Adjaye, will house a public museum of contemporary art and a centre for dance, music, and creative education. Nadar is not only the chairperson of the centre but a world-renowned bridge player. Her bridge team, Formidables, defeated the Australian team during the finals of the fifth Commonwealth Nations Bridge Championships, bringing the gold to India after 12 years.
Smriti Irani, 46, Author: The Thriller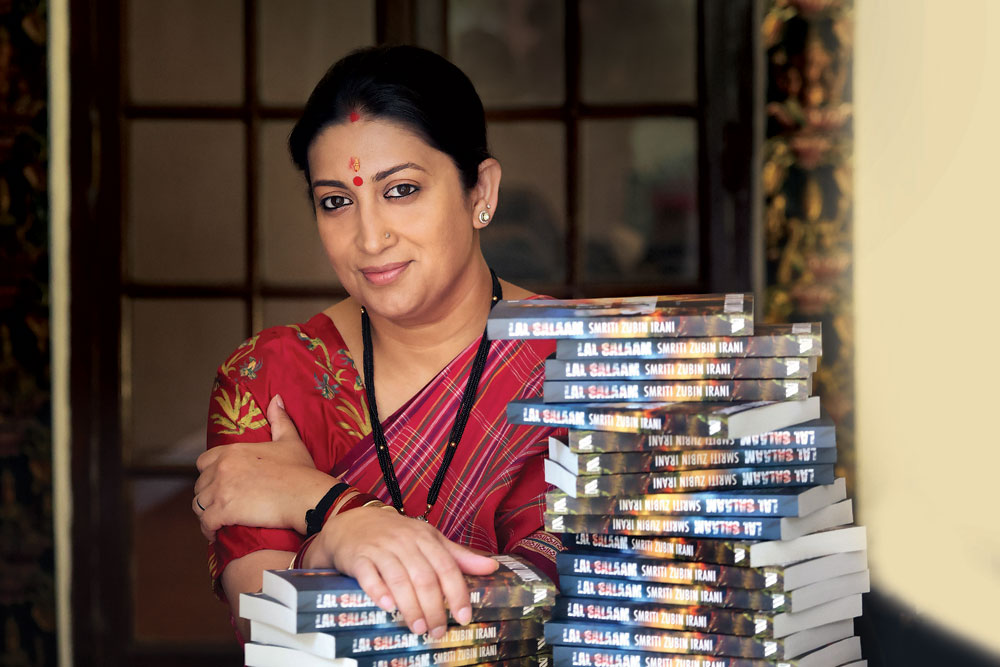 She is a storyteller. Whether it is her own fascinating rise from anonymity to minis­terial office, or that of television's dutiful daughter-in-law, Tulsi, which propelled her to national fame 22 years ago, Smriti Irani knows the pulse of India. Her bestselling debut novel, Lal Salaam, is a fascinating fictional takedown of everything she has stood against politically—the academic establishment dominated by the leftwing, Naxalites who spread terror with their guns and their "rate-cards", and peo­ple who are not fully aware of the sacrifices made by our men in uniform. All of that comes together in a thriller that takes us deep into the jungles of Chhattisgarh with as much felicity as it enters academic quarters where feted professors spout rhetoric she believes is dangerous for peace. Irani's writing is ferocious, her facts though dramatised are unerring, and her storytelling marks her out as a passionate person with more than one arrow in her quiver. Political giant killers and fiery wordsmiths are usually impossible to find together. Not with this politician who continues to surprise as she enters new arenas with swagger and self-assurance.
Pankaj Mishra, 53, Author: Zeitgeist Reader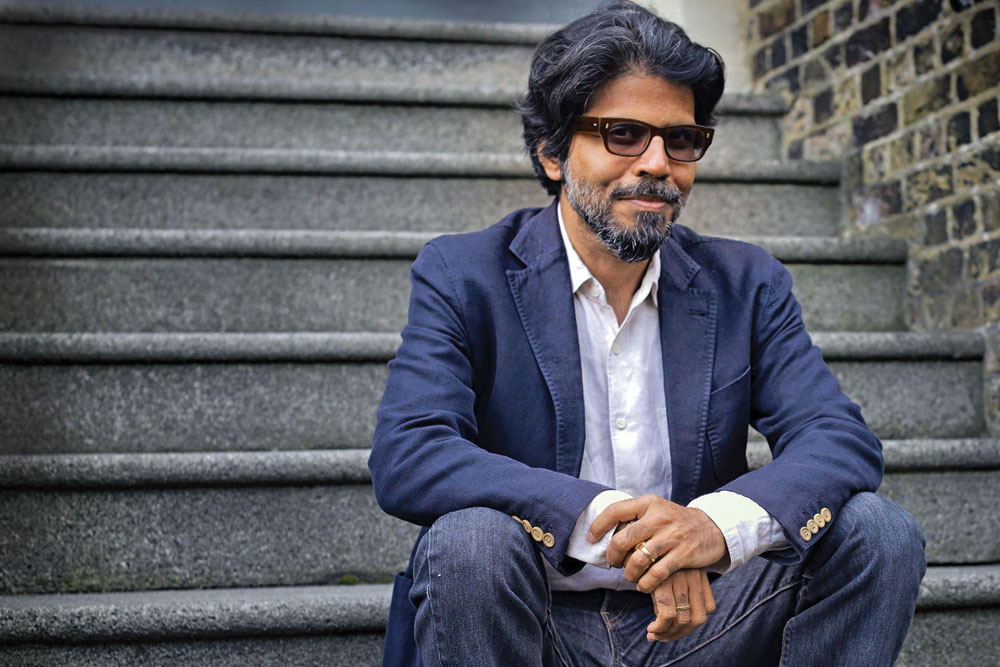 His first novel, The Romantics, came out back in 2000. Since then, he has written many acclaimed works of non­fiction, such as A Great Clamour: Encounters with China and its Neighbours, Age of Anger: A History of the Present and Bland Fanatics: Liberals, Race and Empire. Over the years, Mishra has emerged as a trenchant critic of the failings of democracy, the perils of strongmen politics, and the long-term hazards of colonialism. After more than two decades, his recent novel, Run and Hide, captures many of his nonfiction concerns, especially, the crisis in masculinity. Set around a group of friends, the novel is an exploration of class and privilege, nationalism and capitalism. It once again shows how Mishra has a long-view understanding of India's faultlines. And in his novel of ideas, he tells us the story of New India.
Rohit Sharma, 35, Cricketer: Winning Strike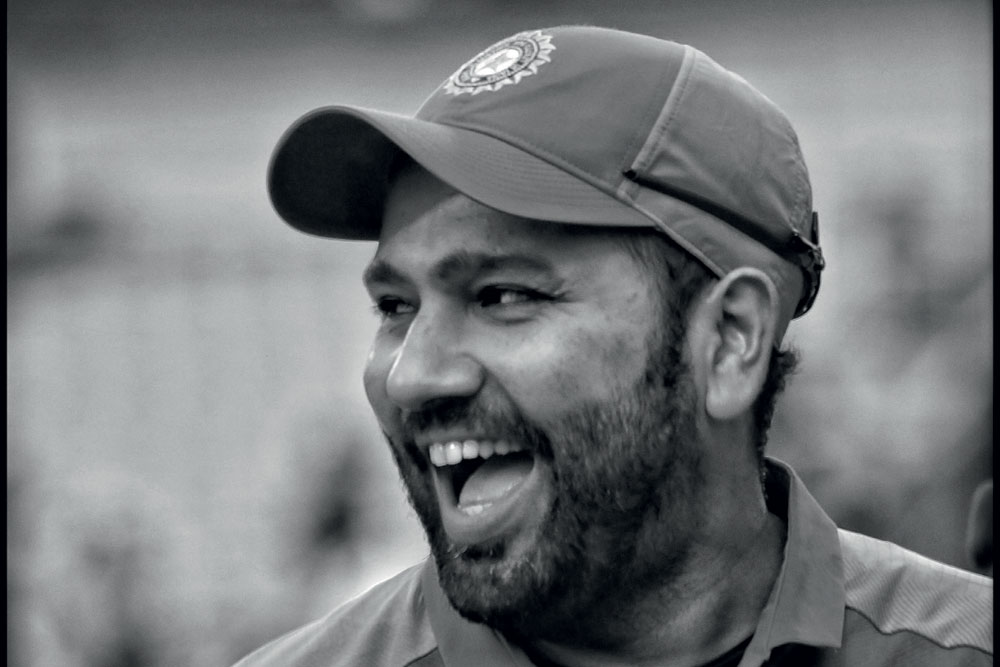 It is said to be the second most important job in India and it certainly is one of the most difficult crowns anyone can wear in a cricket-crazy country. But Rohit Sharma, who was made the captain of the national team across formats, dons it well. The auguries were good because in his first series as Test captain against Sri Lanka, the team easily won 2-0. It will be much tougher when they travel abroad and there is an all-important fifth Test of a stalled series from last year against England, in England, that could see a historic series win. Sharma has a vast experience to fall back on and his abilities with the bat have always been in good stead at critical junctures. A T20 World Cup championship later in the year will also see him try his best to break the jinx of the team not having any International Cricket Council (ICC) tournament win for a long time.
Jeet Thayil, 62, Author: Poetic Justice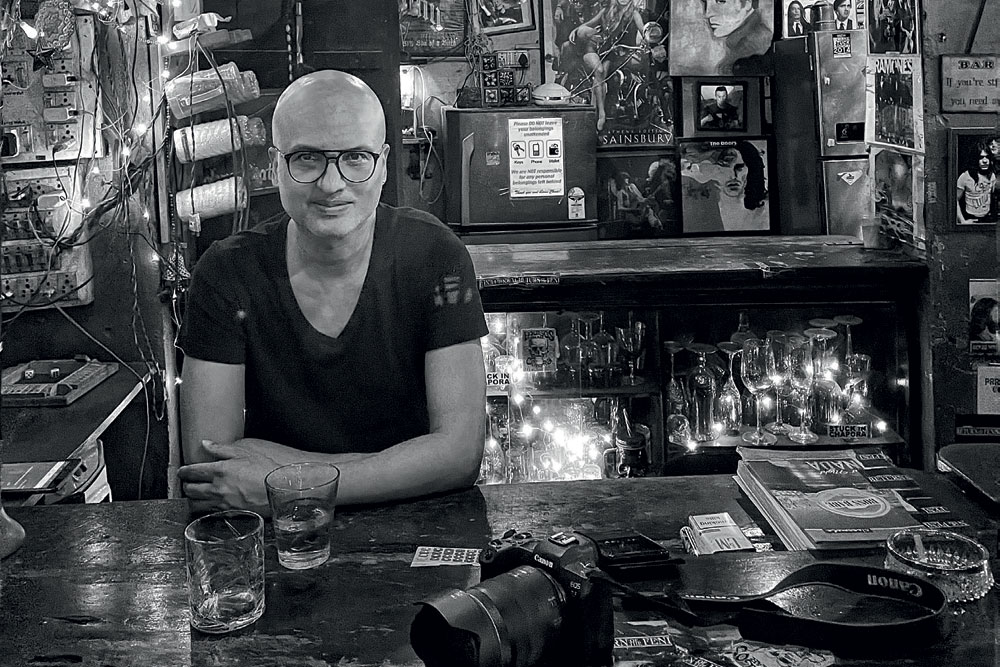 He may be a Booker shortlisted novelist and an award-winning poet, but over the last two decades he has also taken it upon himself to bring together Indian poets. As an anthologist, he has edited Fulcrum, 60 Indian Poets and The Bloodaxe Book of Contemporary Indian Poets. He describes his own most recent anthology, The Penguin Book of Indian Poets, as "the mother of them all, the final iteration of this twenty-year project." This anthology is vital for uncovering the "hidden resonances" between Indian poets across time, age and gender and for bringing into the limelight numerous poets who have been deliberately neglected by elite gatekeepers. In its 900 pages, it captures the tunes and voices of Indian poetry over the decades.
Pullela Gopichand, 48, Badminton Coach: Racket Revolutionary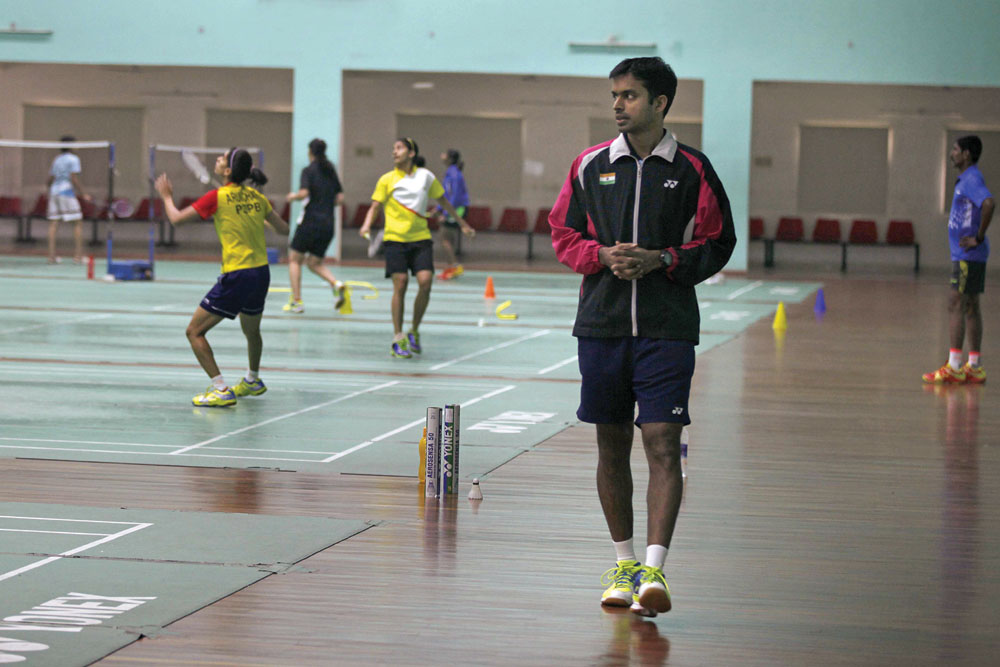 It is hard to think of anyone who has singlehandedly turned a sport into a reservoir of international champions as Pullela Gopichand did with badminton. Starting with Saina Nehwal, the roster of players that his academy has churned out includes PV Sindhu, Srikanth Kidambi, and more. The latest feather in Gopichand's cap is India winning the historic Thomas Cup under his coaching. The victory was astounding because it is the most coveted team championship in badminton and India had never won it before. And they did so in style beat­ing powerhouse Indonesia 3-0. One would think that if anyone got such a cup it would be the women's team because it is full of great players who have proved their mettle. But it was the unheralded men who pulled it off and a lot of it was due to Gopichand's guidance.
Alia Bhatt, 29, Actor: Screen Presence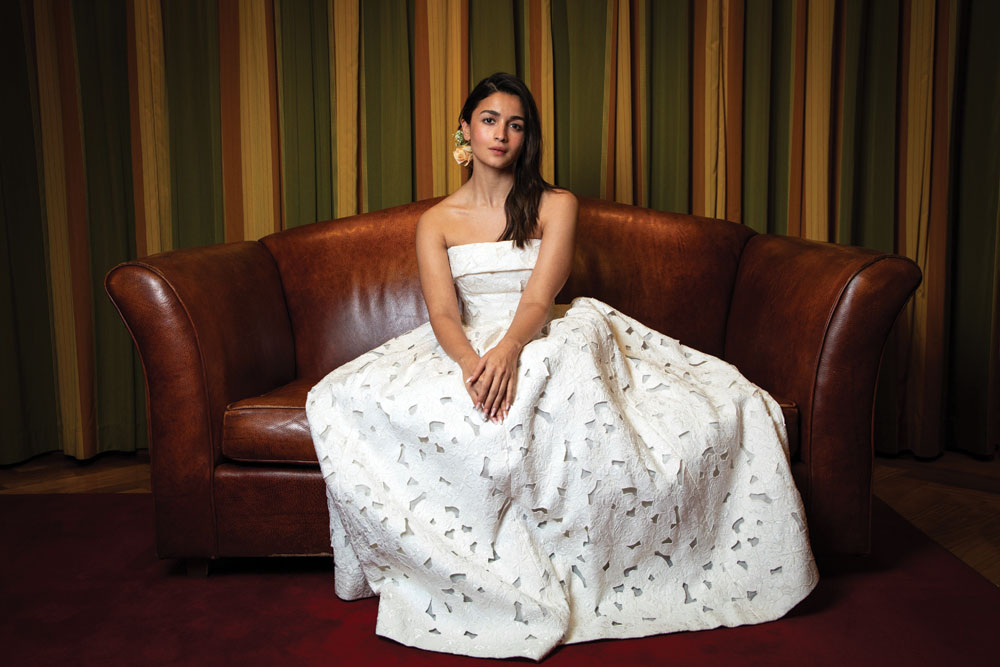 The only actor to single-handedly power a ₹ 100-crore movie at the box office this year, the Gangubai Kathiawadi star is a businesswoman with investments in startups, a movie producer, and soon to be a global name with Netflix's Heart of Stone co-starring Gal Gadot and Jamie Dornan. The popular face of several brands, Bhatt is also one half of Mumbai's latest power couple with fourth-generation Bollywood actor Ranbir Kapoor. Since her debut in The Student of the Year in 2012, Bhatt has delivered a mix of commercial and critically acclaimed hits, including Imtiaz Ali's Highway (2014), Meghna Gulzar's Raazi (2018) and Zoya Akhtar's Gully Boy (2019). Bhatt, daughter of director-producer Mahesh Bhatt and actress Soni Razdan, is also a social media star with 66.6 million followers on Instagram, putting her among the top ten most followed celebrities in the country. It's not surpris­ing then that Bhatt thinks nothing now of speaking directly to those in power, whether it is a CEO to negotiate the price of a film on streaming or an editor to get a cover photograph changed. It doesn't hurt to have one of Bollywood's most powerful producers, Karan Johar, as "father, best friend, mentor" in her own words.
Allu Arjun, 40, Actor: Telugu Cool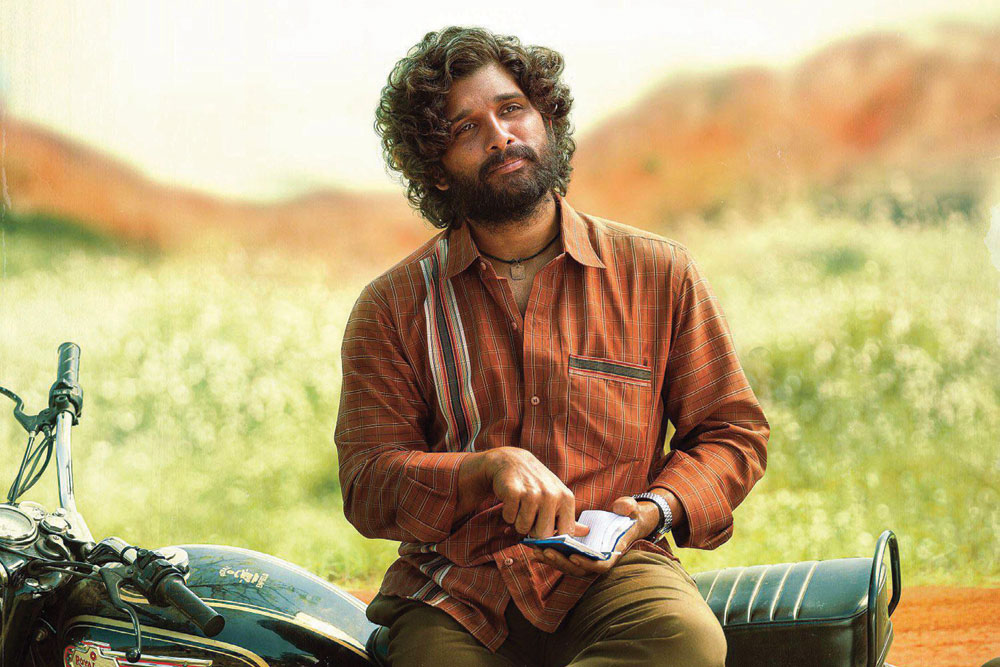 "Pushpa, it's not a flower, it's fire." This line, with the trademark hand gesture, has now entered pop culture history. Memes have been made on it, actors and athletes have imitated it, and audi­ences have applauded it. Pushpa: The Rise, the highest grossing film of 2021, has made a national icon of Allu Arjun, a Telugu superstar who doubles as a producer, businessman, and ambassador of many brands, including Pro Kabaddi League. Popularly known as Bunny, the actor, whose father Allu Aravind is a noted producer, is also actor Chiranjeevi's nephew. Allu Arjun has a flourishing career in Telugu cinema. Blockbusters such as Vedam (2010), where he played a cable guy from Hyderabad's slums, and Ala Vaikunthapurramuloo (2020), to be remade as Shehzada in Hindi with Kartik Aaryan where he played a neglected child, have given him an enormous following for his quirky dancing and fighting skills. From Bollywood heroes now trying to ape his unique style to even little kids on reality TV shows trying his steps, the actor's smooth manner hides his meticulous attention to his craft and his relentless search for the "magic" of cinema.
Anirudh Kanisetti, 27, Historian: Deccan Chronicler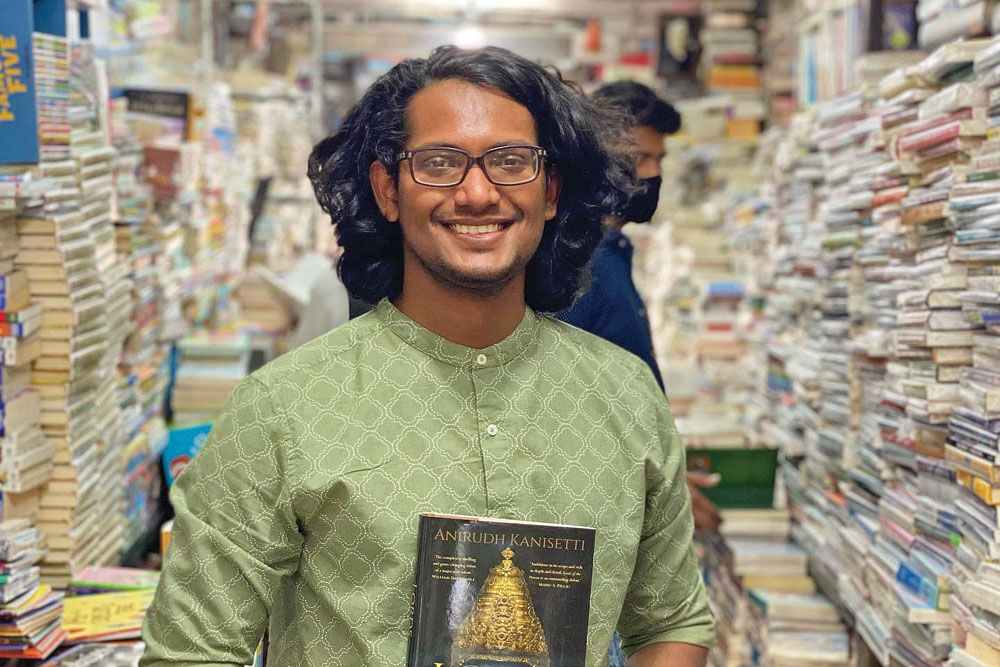 The writer Anirudh Kanisetti is also the host of Echoes of India: A History Podcast and Yuddha: The Indian Military History Podcast. His debut book Lords of the Deccan: Southern India from the Chalukyas to the Cholas (2022) has been hailed as one of the big important nonfiction debuts of the year. Historian William Dalrymple described it as an "unalloyed pleasure from beginning to end". Kanisetti brings alive the early medi­eval Deccan, from the 6th century CE to the 12th century CE. This is the world of the Chalukya, Rashtrakuta and Chola dynasties. Kanisetti is the newest member of a tribe of young historians who are making the past acces­sible to lay readers, by telling history through kings, queens and characters. He writes detailed accounts of the architecture and the rituals and language to show us a world that is complex and largely forgotten.
Sanjoy Roy, 60, Entrepreneur and Event Organiser: Festival Spirit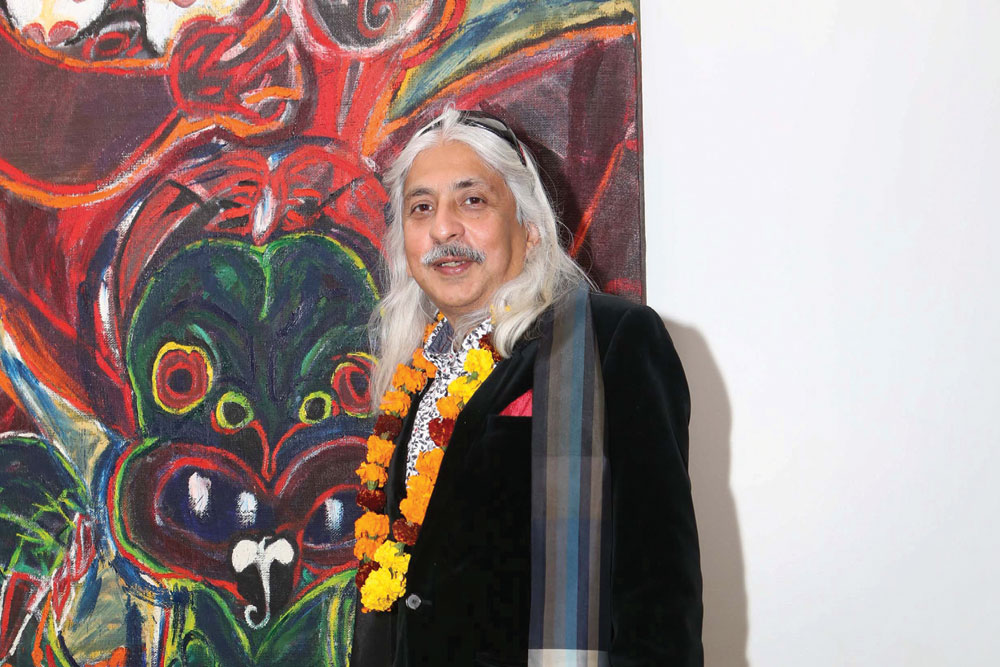 As the managing director of Teamwork Arts, Sanjoy Roy has spearheaded events in 40 cities across the globe, from Addis Ababa to San Francisco, and is responsible for a host of them, from the Mahindra Excellence in Theatre Awards (META) to India by the Nile. Teamwork de­signs and produces 33 annual arts festivals across 17 countries. Established by Roy in 1989, Teamwork Arts truly embodies its own tagline—'India to the world, the world to India,' as it is a cultural bridge between India and the world. The Jaipur Literature Festival (JLF) might be the world's largest free literary gathering, but today it is much more than a single-city event, thanks to the efforts of Roy. JLF's offshoots are now emerging across the globe, from New York to Soneva Fushi (Maldives) to London and, most recently, Rome (the 10th international extension of the festival), making it truly the 'library of the world'.
Jaya Asokan, 45, Fair Director, India Art Fair: Art and Attitude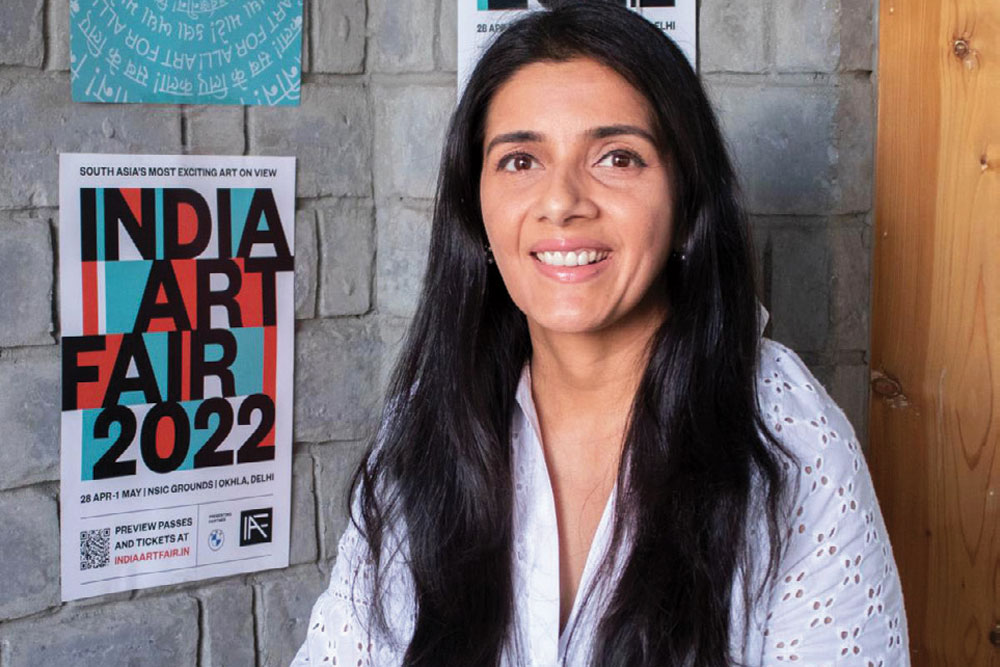 Handling the India Art Fair during the pandemic was not easy, but Jaya Asokan not only managed to do that but achieved even more. She supported the art community through a difficult time, always showing up with her team at every art event, and the commu­nity reciprocated with solidarity. So when the India Art Fair finally re­turned to its physical form, unfolding a range of public programmes and tightly curated gallery presentations that championed new trail­blazing voices alongside household names with 63 galleries from all over the world and an unprecedented 14 art institutions, it was a huge moment. Since the pandemic caused a paradigm shift in the global art market, Asokan realised the purpose of art fairs has taken on a new relevance, which prompted the India Art Fair to reconsider its role in the art world. So the fair was able to transition from a seasonal four-day event to having a year-round presence. It was able to reach out to the design, fashion and the broader cultural community, resulting in robust sales. The Parsons School of Design graduate, who is originally from Chennai, is a natural aesthete, with a passion for everything— from great architecture to unusual textiles—and it is this palate that is reflected in her stewardship of the India Art Fair.
Shrayana Bhattacharya, 38, Author And Economist: Seeking Ideals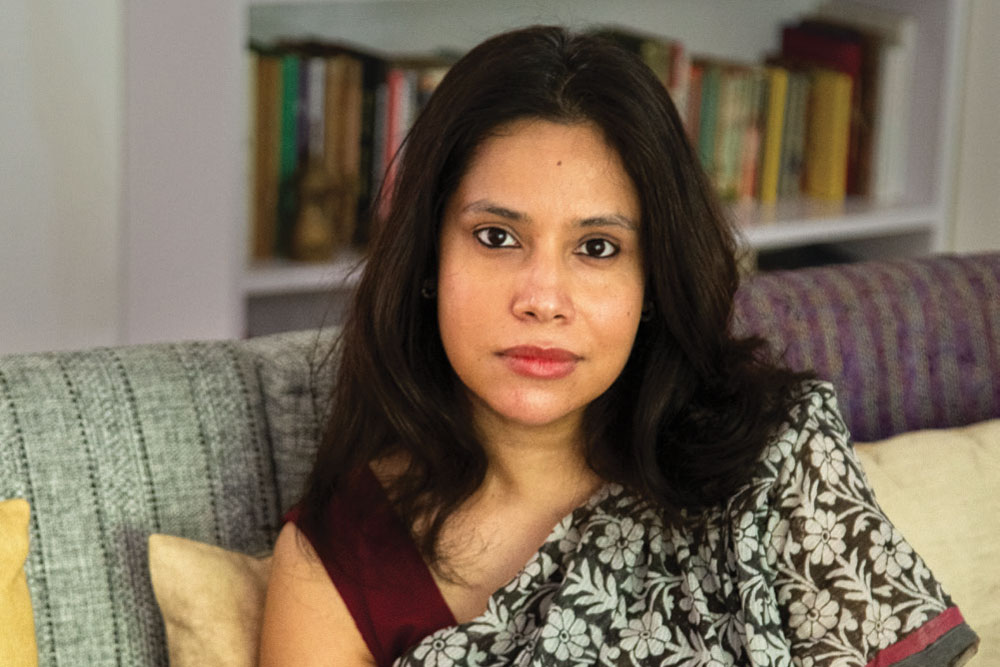 She has been trained in development economics at Delhi University and Harvard University. She currently works as an economist at a multilateral development bank, on issues related to social policy and employment. Bhattacharya's Desperately Seeking Shah Rukh is a bestselling book that combines different genres with both head and heart. While chronicling 'India's Lonely Young Women and the Search for Intimacy and Independence', it reveals the full picture behind the daily struggles of Indian women — at home and at work. It is a book that is rich in film analyses, economic surveys, policy issues and personal recollec­tions. It deals with all these topics with a dose of insight and humour. It is a rare book that enlightens and entertains.
Anuradha Roy, 55, Author: Down To Earth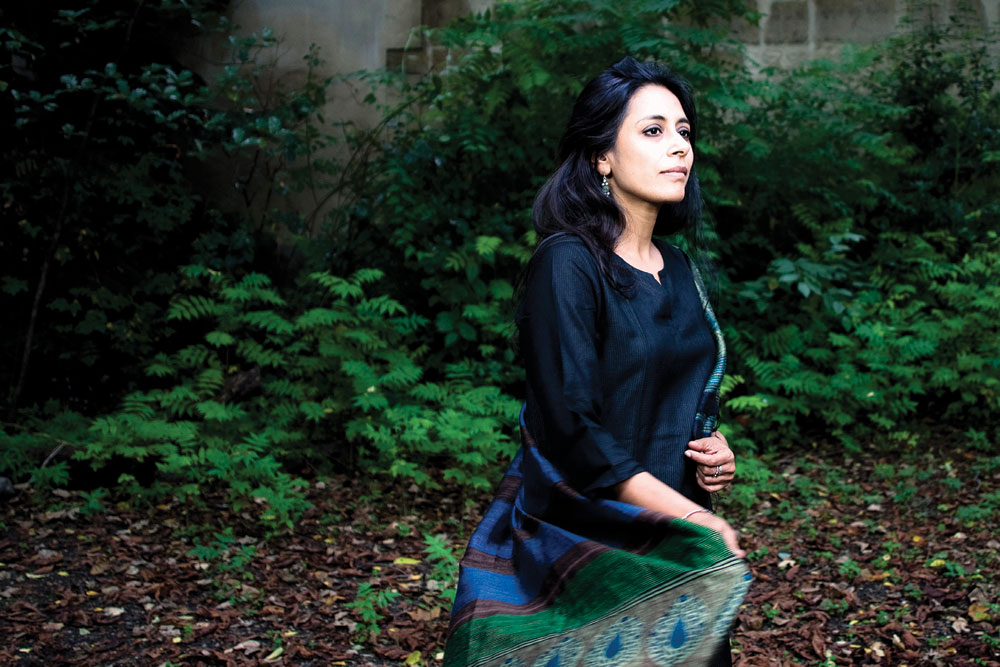 She is the author of five novels, including An Atlas of Impossible Longing, The Folded Earth, Sleeping on Jupiter, All the Lives We Never Lived, and most recently, The Earthspinner. In 2015, Anuradha Roy made it to the Man Booker longlist with Sleeping on Jupiter. Over the years, she has cemented her reputation both as a publisher (with her husband Rukun Advani of Permanent Black) and a novelist. Her novels are richly atmospheric, with each evoking a sense of place. Moving between India and England, The Earthspinner reveals the ways the East encounters the West. The Earthspinner includes some of Roy's personal passions, such as working with words, clay and dogs. The novel ultimately deals with questions about the death of the ideal of social harmony.
Nikhat Zareen, 26, Boxer: Instant Hit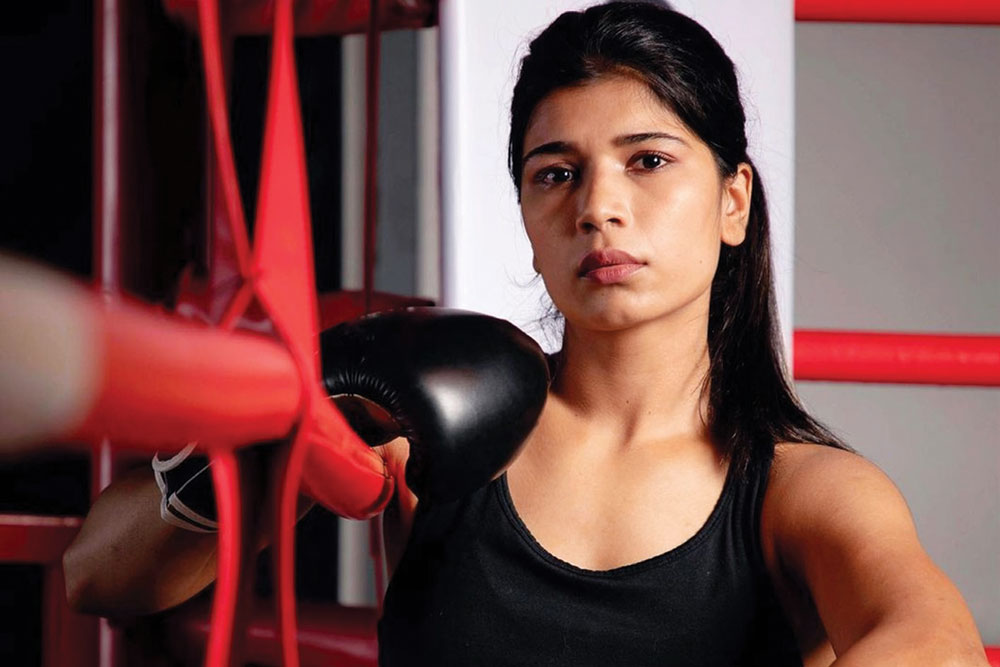 Two years ago, Nikhat Zareen found herself in the middle of a fight of a differ­ent kind when she protested against boxing legend Mary Kom being given a direct route to the finals instead of going through qualifying fights. Kom easily won against Zareen to head to the Olympics. When Zareen recently won the Women's World Boxing Championships title in the 52kg category, one of the con­gratulatory tweets came from Kom, marking the end to hostilities. Zareen's win is not happenstance. As far back as 2011, she had won the Junior World Champion­ship. Since then, she has been working hard towards the top that she now finds herself at. But it is far from over. Next in her sights is a gold in the coming Olympics and, given her form, it looks eminently possible.
Vikas Khanna, 50, Chef: Tastemaker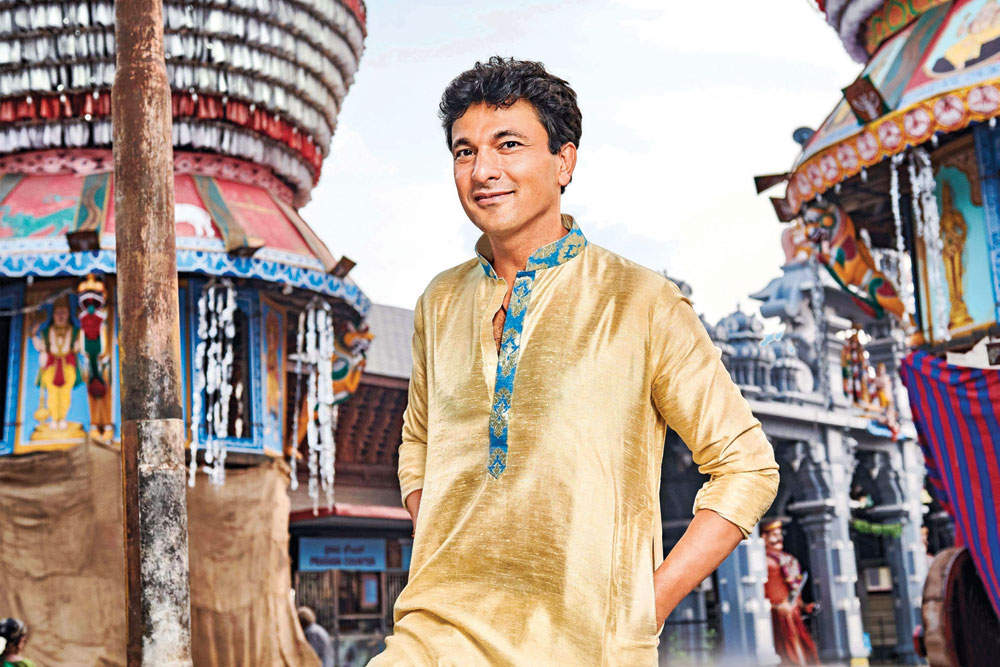 The langars of the Golden Temple showed him that community kitchens are perhaps the only way to ensure that no one goes hungry. His grandmother taught him the virtues of sharing food. It is these values that enabled Michelin star chef Vikas Khanna to build one of the world's largest food drives called Feed India during the Covid lockdown. This year saw two new books from him, Barkat, which chronicled the story of Feed India, and Sacred Foods of India, his 38th, on the holy foods of temples, gurdwaras, dargahs, Mother Teresa's kitchen, Jain temples, synagogues, monasteries and fire temples. It saw him completing another film, this time with Shabana Azmi playing a New York chef. As global ambassador for Global Widows, he also addressed the US Congress on his #MakeWidowsMatter cam­paign for legislation recognising and protecting widows all over the world. All that, even as he suffered a body blow, losing his beloved sister Radha, to multiple organ failure. But his mission, to take Indian food to the world, continues.
Aparna Purohit, 43, OTT Innovator: Serialising India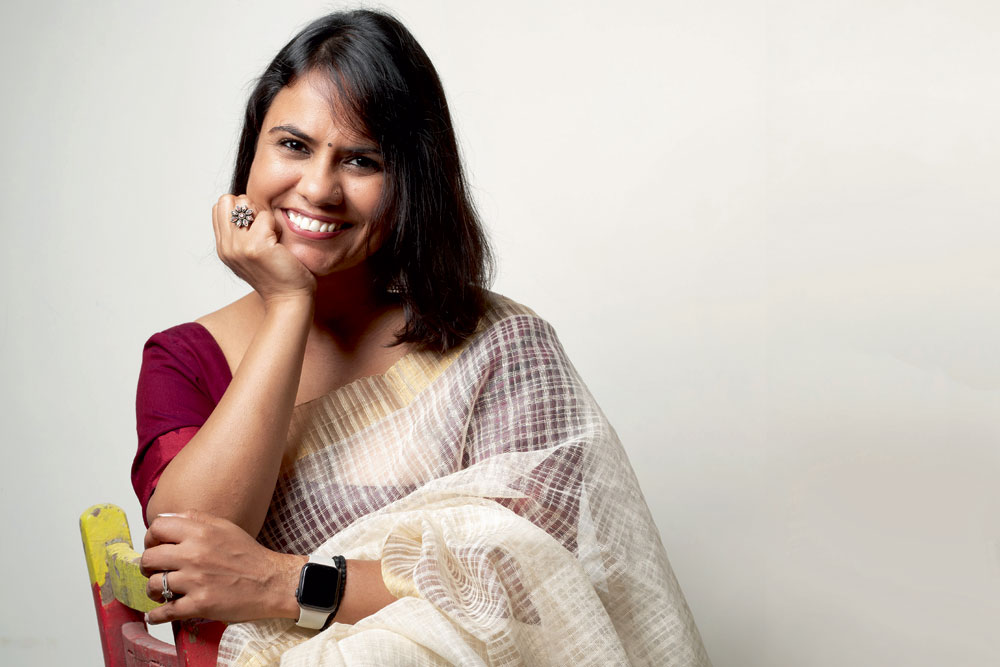 As Head of India Originals, Amazon Prime Video, Aparna Purohit has had a spectacu­lar run, foreseeing India's love affair with south Indian content as well as web series telling authentic stories from new landscapes. The diligent student from Lady Shri Ram Col­lege and Jamia Millia Islamia has assimilated all the lessons of a lifetime to tell tales that vary from mafia dons in the heartland (Mirza­pur) to progressive love stories from Mumbai (Modern Love); tense thrillers from a small town in Tamil Nadu (Suzhal: The Vortex) to the very Indian James Bond in The Family Man. No wonder then that Amazon Prime Video has notched up between 20-22 million subscribers in six years, beaten only by Disney+Hotstar which was powered by cricket. From hosting the Amazon Prime Video line-up for the year with Karan Johar to being able to bring on the brightest talent from Bollywood on the streaming platform, she listens to her gut and gets it right. Who says knocking about in the industry, from Mumbai Mantra to NFDC, and from Sony Entertainment Television to UTV Motion Pictures, doesn't help?
Manu S Pillai, 32, Historian: Past Master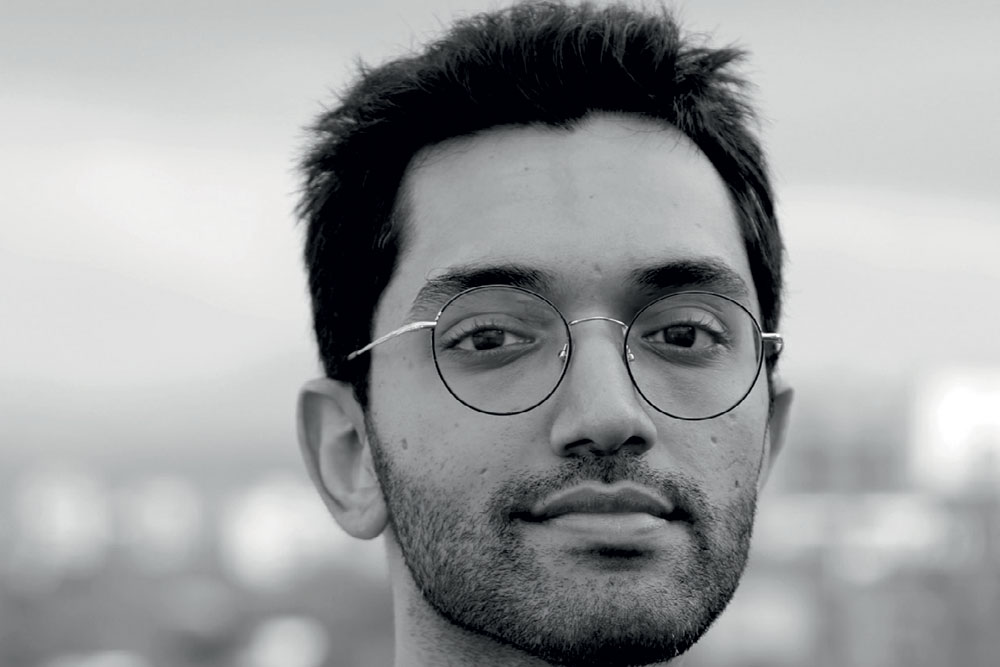 He didn't study history in college, but now he is one of India's youngest celebrated historians. Just over seven years ago, Pillai made a debut with what became an enormously popular work, The Ivory Throne: Chronicles of the House of Travancore, which focuses largely on the life of Sethu Lakshmi Bayi, the last queen of Travancore. The book catapulted Pillai to immediate fame, contrary to expectations that the maharajas were an unattractive bet for popular historians. An alumnus of Fergus­son College Pune and King's College, Pillai has three more books under his belt—Rebel Sultans: The Deccan from Khilji to Shivaji; The Courtesan, the Mahatma and the Italian Brahmin: Tales from Indian History; and False Allies: India's Maharajahs in the Age of Ravi Varma, his latest. Since 2017, he has been a full-time historian. At 32, the fast-talking Pillai has a huge fan fol­lowing across age groups both in India and abroad. And the response to his latest book shows that it is only growing at a fast clip.
Sushmit Ghosh, 39 and Rintu Thomas, 36, Filmmakers: Playing with Fire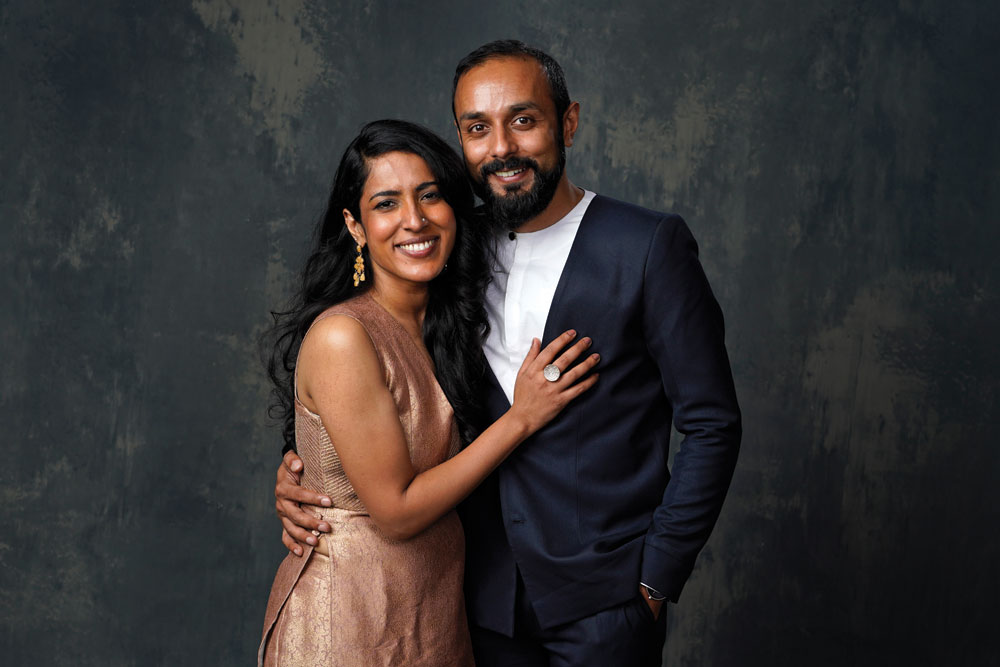 Historically, most documentary films that get nominated for an Academy Award in the Best Documentary Feature Film category are either backed by big studios, distributors, streamers or producers, or a combination of them all. And there are many barriers for indepen­dent films that originate from outside of the US and Europe, because the awards campaign is not a level playing field. This is what makes Writing with Fire so unique. It went on to break many records for an Indian documentary—it has been played in over 150 film festivals, won 33 awards, including double wins at its world premiere at the Sundance Film Festival and the prestigious Producers Guild of America, and IDA nominations for Best Feature Documentary as well as the Oscar nomination. Along with films like Mother India (1957), Salaam Bombay! (1988) and Lagaan (2001), Writing with Fire has been one of only a handful of films in India's history to be nominated for an Oscar, and the first documentary, so it has been an absolute honour, says Ghosh. Both Ghosh and Thomas, who met while studying mass communica­tions at Jamia Millia Islamia, hope this translates into more producers and dis­tributors willing to invest and take risks with independent filmmakers working in India. Ghosh adds, "Hopefully, we won't have to wait another 20 years before the next nomination comes through for the country." The filmmakers, who divide their time between Delhi and the hills, are now developing more projects which have a different tone and tenor from Writing with Fire but continue to sit within the larger interest of their work. "It is an exciting space to be in," says Ghosh, both for documentaries and for them.
Shilpa Gupta, 46, Artist: Drawing the Line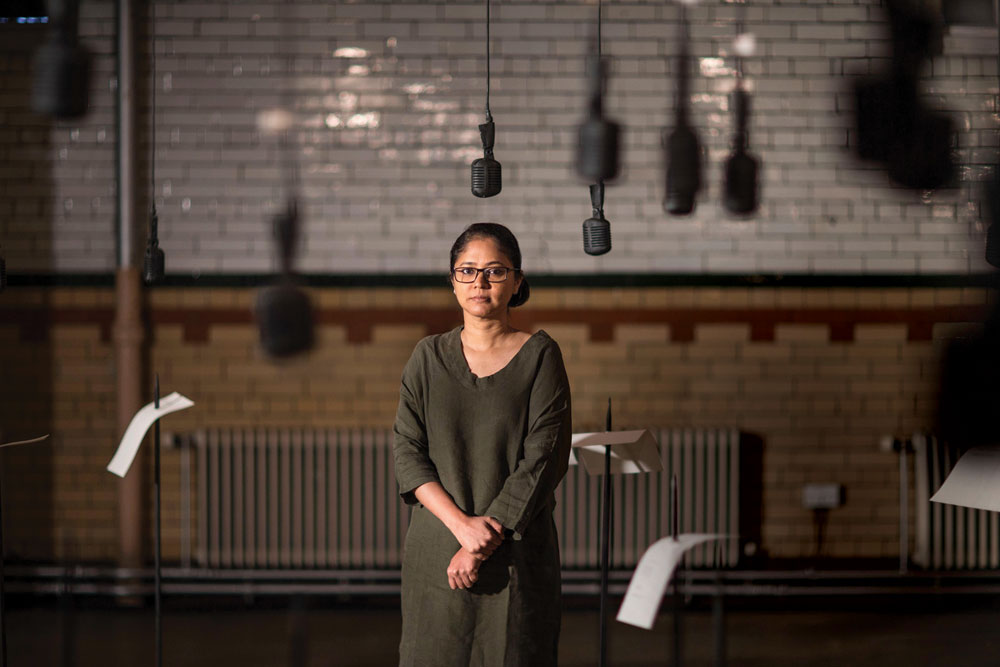 This year, Shilpa Gupta has already had two shows: Sun at Night at the Barbican Centre, London, which was the Mumbai-based artist's first major solo in London, and For, in Your Tongue, I Can­not Fit at Dallas Contemporary. Invested in the relationship between text and image, Gupta is acclaimed for her multidisci­plinary practice, which encompasses a wide range of media and processes, from text to sculpture, photography to sound. Her work explores questions around ide­ologies, belonging and nationhood. For, In Your Tongue, I Cannot Fit is an immersive installation which brings to life poetry by poets incarcerated for their work, in vari­ous languages such as Arabic, Azeri, Chi­nese, English and Hindi. Gupta draws our attention to those who have been silenced and raises questions about freedom of expression by reminding us that the act of listening can be an act of resistance.
Shaunak Sen, 34, Documentary Filmmaker: Taking Flight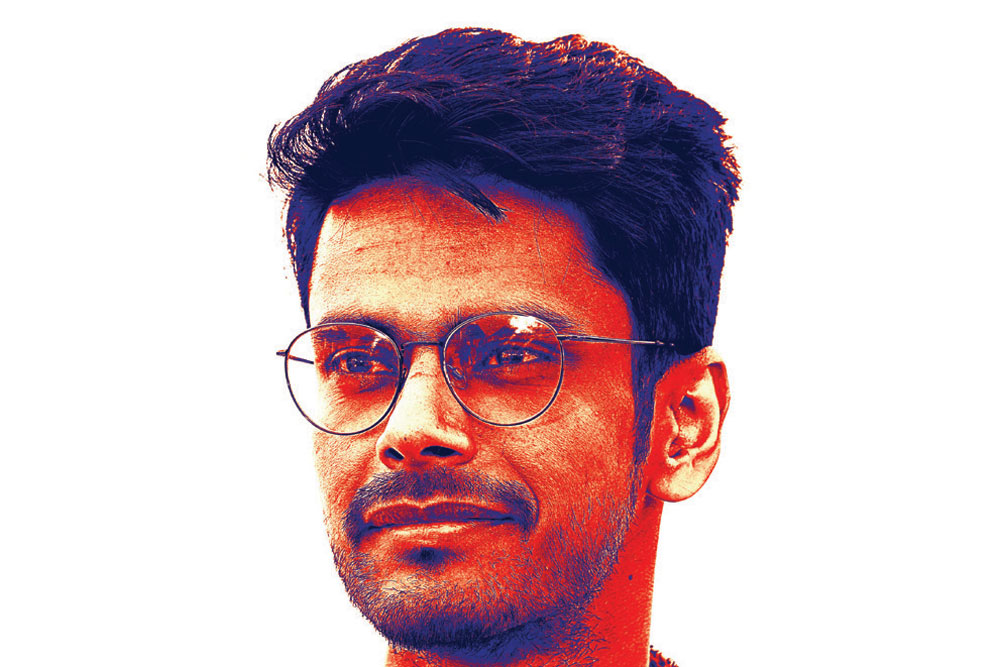 The cinephile in Shaunak Sen is beside himself with joy. The L'Oeil d'Or award at the Cannes film festival this year for best documentary feels special, says the director of All That Breathes, not least because his cinematic heroes were showing in the same/aligned categories—filmmakers such as Ethan Coen, Patricio Guzmán and Sergei Loznitsa. About two brothers, Mohammad Saud and Nadeem Shehzad, who work out of their basement in Delhi's Wazirabad to rescue and treat birds affected by poor air quality, it was an unusually difficult film to make, taking over three years and alongside deep personal losses for the crew. The Jamia Millia Islamia graduate is thrilled that the film (and the astonishing story of the protagonists) is getting these honours, and excited because it means that an abstract non-fiction film like his will potentially get a sizeable audience. Between wins at Sundance, Cannes and an Oscar nomination, Indian documentaries have had more than a moment in the last two years (Rintu Thomas and Sushmit Ghosh's Writing with Fire, Payal Kapadia's A Night of Knowing Nothing and All That Breathes). Sen hopes this will provide a fillip to others interested in the creative non-fiction forms, and he hopes there will be more experimentation with grammar. Will it translate into a more robust viewership as well? He is cautiously optimistic.
Pavan Malhotra, 63, Actor: Role Model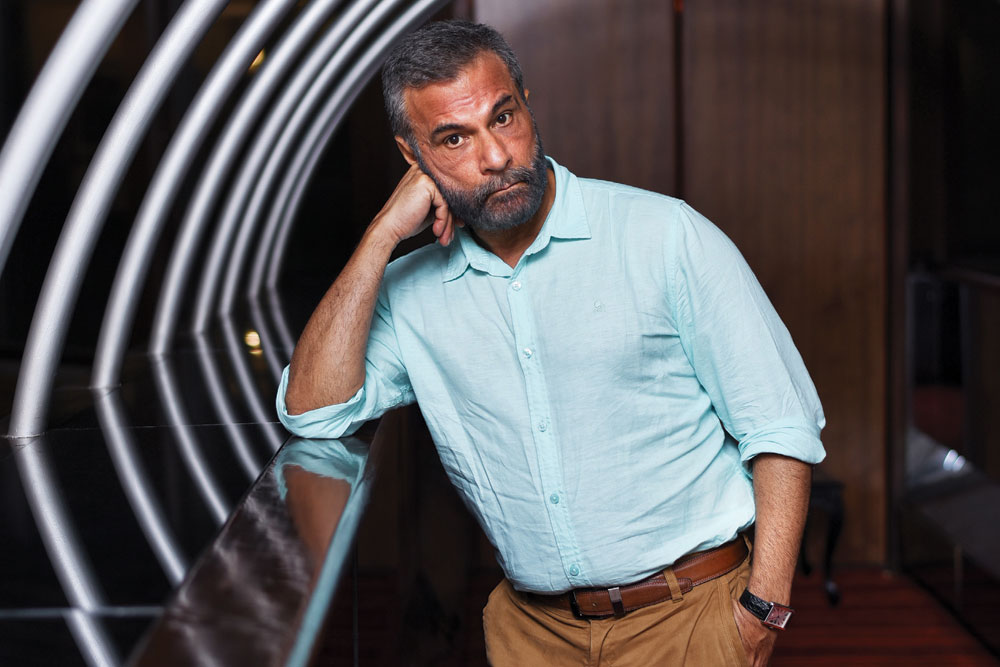 Sometimes it takes a piece of work to remind people of a talent they had forgotten, taken for granted, or simply ignored. Such a thing happened to the supremely talented Pavan Malhotra, a fine actor trained at the National School of Drama who won a National Award for Best Actor for Buddhadeb Dasgupta's heartbreaking Bagh Bahadur in 1989—the year in which he also acted in Saaed Mirza's Salim Langde Pe Mat Ro where he played the misguided titular character. When Disney+Hotstar's Grahan and SonyLIV's Tabbar, two web series based in Punjab, exploded on viewers, it was time to appreciate the low-key actor's genius again. Ajitpal Singh, who cast him in Tabbar, says when he met Malhotra the actor didn't show his hunger for meaty roles, but he sensed that deep in­side he was waiting for a part like this: "He was like a lion who has waited for decades to get a prey like this and when he got it, he decided to go for the hunt of his life. Omkar is a career-defining performance, and Tabbar will always be remembered for him."
Pankaj Tripathi, 45, Actor: Man for All Reasons
It was no surprise when he got the longest and loudest ovation at the IIFA awards at Yas Island this year. Pankaj Tripathi is not only Bollywood's go-to actor for any movie that needs a star with acting abilities but also for any web series on OTT platforms requiring a quirky leading man. The actor is an easy co-star and a valuable teacher of life lessons and acting masterclasses. The former chef, a self-declared fan of fellow Bihar-born actor Manoj Bajpayee, is also a popular model, selling everything—from tea to chyawanprash. The actor's ev­eryman personality and authentic candour have many admirers. What was the most important lesson he learnt in the last three years of his meteoric rise? "Hu­mans are very small and nature, specifically an invisible virus, had imprisoned all of us. All those who walk on air need not do so. We should respect nature and have compassion. Also I should do less work," he says. The latter doesn't look likely. Coming up are movies OMG 2, Fukrey 3, Sherdil as well as Gulkanda Tales, and season three of Criminal Justice on Disney+Hotstar.
Amar Mitra, 70, Author: Universal Touch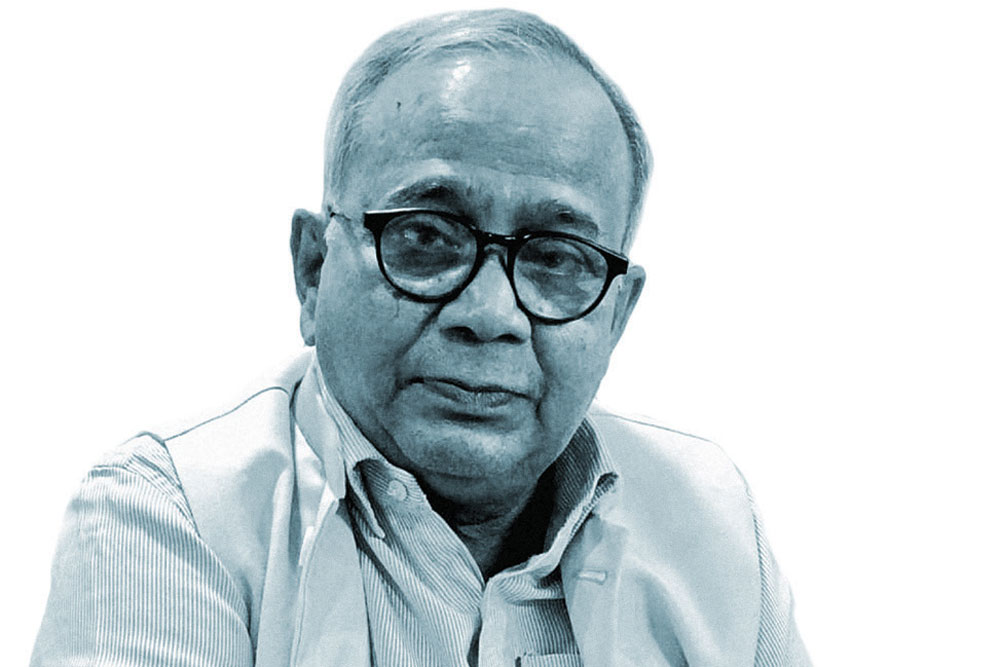 The Bengali author got pitchforked again into national limelight a few months ago after he won the O Henry Prize for the year. Earlier recipients of this prestigious international award given for short stories include William Faulkner and Alice Munro. Mitra won the award for a short story titled 'Gaonburo' that he wrote 45 years ago in a magazine edited by novelist Shyamal Gangopadhyay. The work was translated many years later into English under the title 'The Old Man of Kusumpur'. But it was only after it was translated and published in the American magazine The Common last year that it won the author interna­tional recognition. Mitra, who used to work in government, had previously won several state and national awards, including those given by Sahitya Akademi. The short story narrates the journey of a villager to meet a "big man" who has an answer for everything. Credit is also due to Anish Gupta, who translated the work, allowing global readers to experience the near immortality of Indian short stories written in a different milieu, language, locale and time.
Trinetra Haldar Gummaraju, 24, Doctor And Transgender Activist: Gender Minder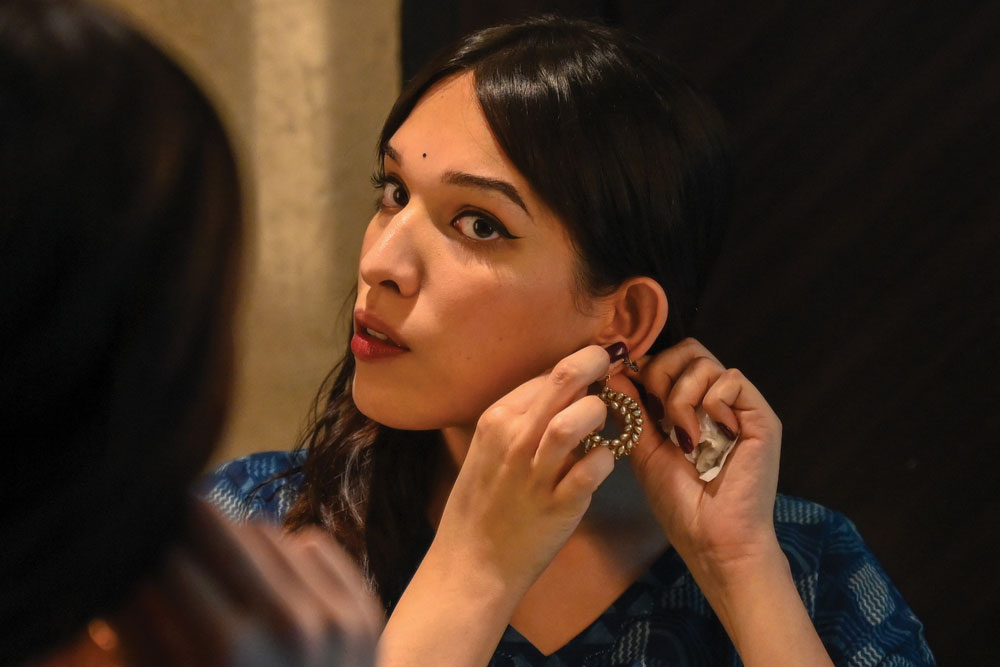 The Bengaluru-based doctor lived the first 20 years of her life as a male. And then she decided that she was queer, a trans­woman, and underwent required surgeries. Gummaraju became an avid vlogger while she was still a medical student, champion­ing the cause of the community, starting with her own. She wanted the world that poked fun at trans people to wake up to the reality that being queer is not a disease. The campaign struck a chord with activ­ists. "We exist. We are here and we are queer. And you better get used to it," she said in one of her vlogs. She chose to become a doctor for a reason, she says—that the queer community never got the medical care it always needed. She talks of a "gaping hole" in the demand and the availability of health access to trans people. "We don't get even the bare minimum," says this activist-cum-doctor who is also an artist. Her YouTube channel The Trinetra Method offers medical and dermatological tips to the queer community apart from narrating day-to-day tales of inspiration about her transition and how she has learnt to love herself and live life to the fullest.
Hardik Pandya, 28, Cricketer: Leader's Instinct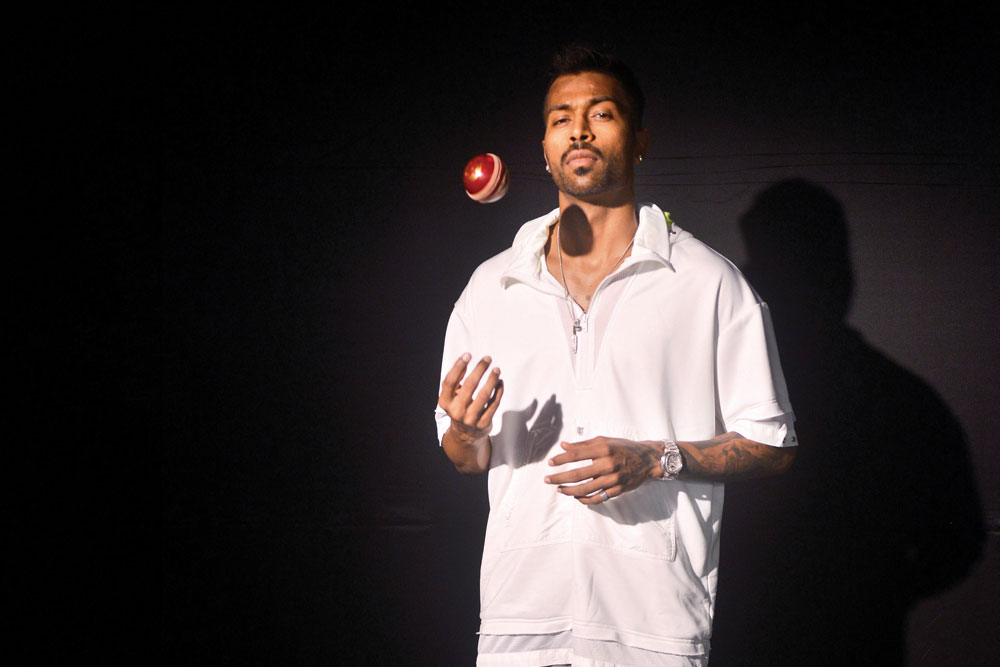 After a poor showing in the T20 World Cup towards the end of last year, all-rounder Hardik Pandya began 2022 out of the Indian team and many thought it would be hard for him to get back in. When the Indian Premier League (IPL) teams were being formed, Mumbai Indians decided to let him go and he joined the new Gujarat Titans. But fortune has now swung 180 degrees. Not only is Pandya back but he is also leading the Indian side against Ireland in a T20 series. And the reason for that is his extraordinary showing in IPL. As captain, he led from the front to win the tourna­ment for a team that was playing for the first time. Pandya's talent has never been in doubt but now he has shown everyone that he has in him captaincy qualities too.
Rameshbabu Praggnanandhaa, 16, Chess Grandmaster: The Prodigy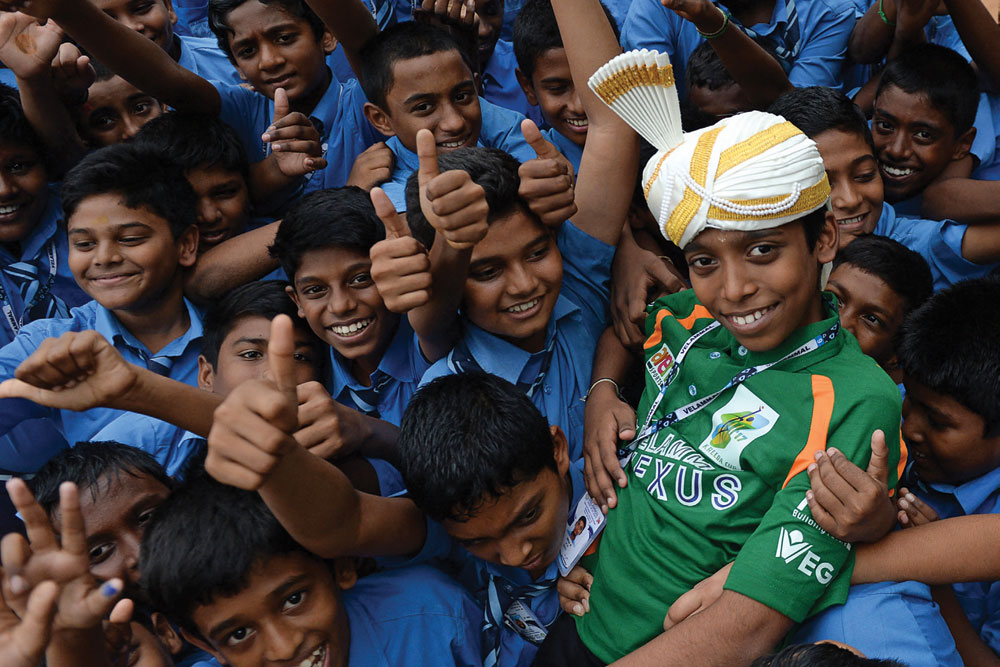 It was at the age of 12 that Rameshbabu Praggnanandhaa became a chess grandmaster, one of the youngest to get that laurel. Coming from a family of chess players, he was recognised as a prodigy very early. And while it takes time and experience to rise to the top bracket in the sport, Praggnanandhaa is showing all the signs of being a contender. He has beaten world champion Magnus Carlsen twice this year in the shorter rapid format of the game. And just recently, he won the Norway Chess Open. Com­ing third in the same tournament was former world champion Viswanathan Anand, perhaps symbolising how the old is making way for the new in Indian chess.
The Profilers