Having avidly collected art for several decades, establishing the Museum of Art & Photography (MAP) in Bengaluru to share the collection with a wider audience has felt like an intuitive step. As a private individual leading an initiative in a sphere dominated by government support and funding, I have also had the opportunity to reflect on the impact private museums can have in the arts and culture sector, at a time when the social role of museums is in focus.
The museum institution in South Asia has its roots in the colonial period, in early knowledge-gathering projects and amateur collections and research societies, which led to the founding of the Indian Museum, Calcutta in 1814, the Victoria and Albert Museum, Bombay and the Government Museum, Madras. The diverse types of objects—from natural resources and crafts to archaeological antiques—sought to present a simplistic idea of India, shaped by a colonial lens aimed at affirming authority. The influences of the colonial museum are still seen today, in aspects such as exhibition and display conventions, the labelling of art forms into "fine" or "decorative" arts and a preference for the periodisation of history into dynastic and religious chronologies.
Museums in India currently encompass institutions supported by the Central Government's Ministry of Culture—such as the Archaeological Survey of India's site museums, the Indian Museum, the National Museum, New Delhi and the Salar Jung Museum, Hyderabad, among others—along with museums that fall under other central and state-level ministries. Government-supported museums account for almost 90 per cent of the nearly 1000 museum institutions in the country. Additionally, there are a few privately established not-for-profit museums in India that are built around the personal collections of their founders. These in­clude institutions established by erstwhile royal families, who have converted a part of their properties into museums, where several objects from their personal collections are displayed.
A 2011 UNESCO report of a survey of eight major museums in India's metropolitan cities and reports by the Comptroller and Auditor General of India in 2013 (for the period 2007–2012) and in 2022 have highlighted institutional problems that affect museums, especially government-supported ones. From a visitor's perspec­tive, accessibility was a significant point, from the lack of clear and accurate signage to absence of lifts, washrooms and visitor infor­mation. In terms of how museums were run, the number of open galleries and their conditions, appropriate labelling, issues with storage, display and conservation of objects and staffing issues were seen as consistent problems.
Central and state government-supported museum institutions face constraints in that they can only use government-allotted funds. There have been efforts towards a revival, through a museum policy by the Central Government and the Museum Grant Scheme. Howev­er, according to a report by Sahapedia, a major online arts and culture platform, the allocation trend towards arts and culture in India has remained stagnant over the last few years. The allocation for the Ministry of Culture over the past decade, for instance, has remained at an average of 0.1per cent of the overall central government budget.
In the 2022-2023 budget, the proposed estimate for the ministry was ₹3009.05 crore, an increase of 11per cent over the previous year, given the ministry's role in the celebrations of India's 75th year of independence.
These institutions are also plagued by apathy and a lack of vision on policies required to consistently maintain museums. Several cultural commentators have observed that government-managed museums struggle to attract and retain professionals, fill staffing vacancies and maintain training programmes. It is also not uncommon for civil servants to perceive their tenures at the helm of these institutions as pun­ishment postings. These factors can hamper a museum's ability to deliver robust public programming and foster scholarship through collaborations with scholars, subject experts and global museum institutions.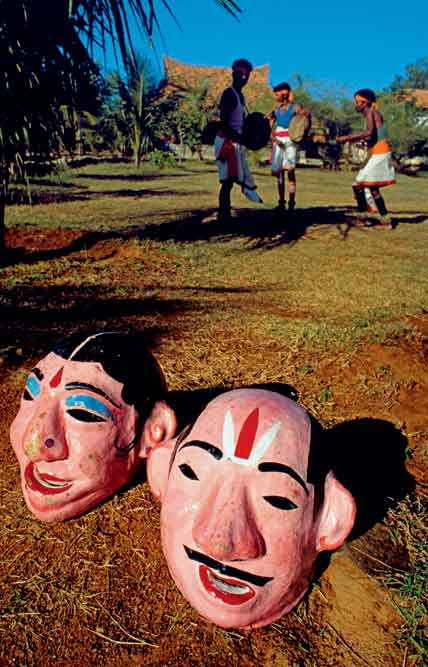 There have been a few success stories among large muse­ums, notably the National Museum, the Chhatrapati Shivaji Maharaj Vastu Sangrahalaya (CSMVS, and formerly Prince of Wales Museum) and the Dr Bhau Daji Lad Museum (formerly Victoria & Albert Museum), both in Mumbai. The National Museum has seen a revival from 2013, with the re-opening of galleries, a volunteer guide programme, more exhibitions and an enhancement of museum facilities. The CSMVS is an autonomous body governed by a board of trustees and derives its funding from public and private sources for out­reach programmes and projects like the Museum on Wheels and the Children's Museum. The restoration of the Dr Bhau Daji Lad Museum—which bagged a UNESCO Asia- Pacific award—is based on a tripartite agreement between the Municipal Corporation of Greater Mumbai (MCGM), the Indian National Trust for Art and Cultural Heritage (INTACH), and the Jamnalal Bajaj Foundation. In addition to serving as a city museum, the Bhau Daji Lad, now administered by a trust, also has spaces devoted to education programmes, public activ­ities and for the exhibition of modern and contemporary art.
How can private not-for-profit establishments contribute to the museum space? While their long-term legacy is yet to be established and studied, the emergence of private museums in Asia has been on the rise in the last few decades, and, in certain cases, can be seen as means to support arts education outside the sphere of government support. The Jianchuan Museum Cluster, near Chengdu, China, is centred on the collection of the entrepreneur Fan Jianchuan. The Cluster comprises several museums, including spaces dedicated to politically sensitive themes in the nation's history, such as the Cultural Revolution, supported by objects dating to these specific periods. The OHD Museum in Java, Indonesia is based on the private collection of Oei Hong Djien, focusing on modern and contemporary Indonesian art. In South Korea, the Samsung Foundation for Culture supports the Leeum Samsung Museum of Art—which exhibits historical objects and modern and contemporary art—and a Children's Museum in Seoul. In Japan, the Mori Art Museum in Tokyo, founded by Minoru Mori, a business tycoon, has hosted exhibitions on the noted ukiyo-e painter Hokusai and on popular culture themes. In Cape Town, South Africa, the Zeitz Museum of Contemporary Art Africa built around the collection of the entrepreneur and business leader Jochen Zeitz has instituted policies of access that allow free entry to South African nation­als and passport holders of African countries on a certain day of the week and bus programmes to allow children from locations further away to visit the museum. The impact of institutions such as the J Paul Getty Museum (run by the J Paul Getty Trust), Los Angeles, the Museum of Modern Art, New York, the Courtauld Gallery in London, is already well established. Root­ed in philanthropic origins, the institutions have become inte­gral to the cultural fabric of the cities in which they are based through outreach and support to research and arts funding, in addition to their functions as museums.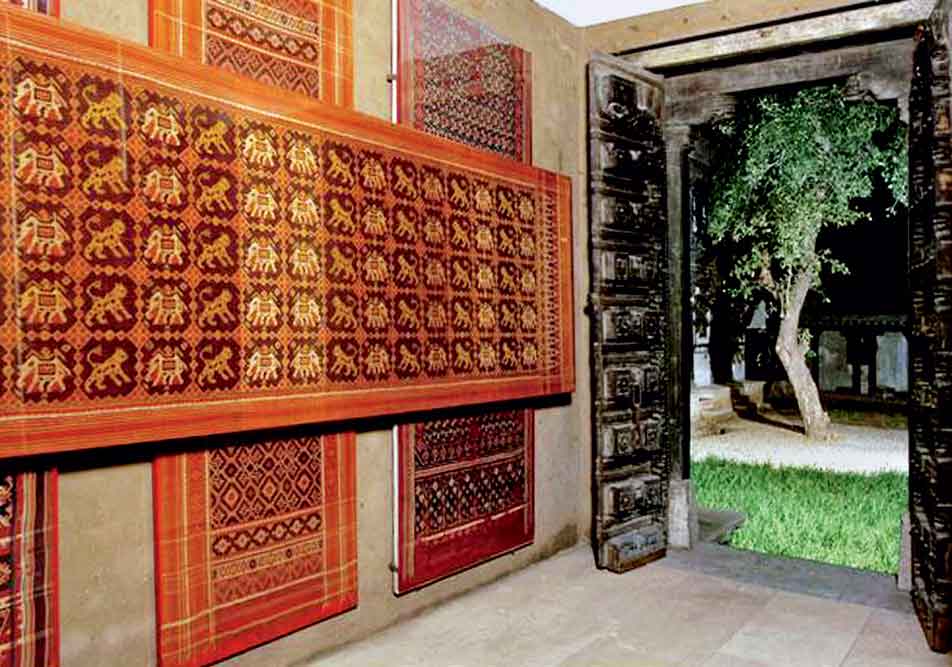 Closer to home, there are notable examples of private not-for-profit museums and arts spaces and their impact on the Indian arts scene. The Calico Museum of Textiles, Ahmedabad, managed by the Sarabhai Foundation, is India's foremost textile museum and has made marked contributions to an understanding of India's textile history and techniques. The Kiran Nadar Museum of Art, New Delhi and the Devi Art Foundation, Gurugram have contributed to the discourse on Indian modern and contemporary arts, through exhibitions on various subjects, including textiles, living traditions and folk-art forms, and outreach programmes such as artist-led workshops for children and adults, and collaborations with prestigious higher-education institutions in India. Further south, the Dakshina Chitra Museum in Chennai is an open-air museum dedicated to the architectural heritage and living traditions of communities in southern India. The Birla Science Centre in Pilani, Rajasthan, established in 1954, is India's oldest technology museum and a private science museum. In Hyderabad, the Birla Archaeological and Cultural Research Institute supports an archaeological museum, a science muse­um and a space museum, in addition to research programmes. The Space Museum at the Birla Institute in Hyderabad, India's first private museum based on the theme, was created in collab­oration with the Indian Space Research Organisation (ISRO).
The emergence of private museums in Asia has been on the rise in the last few decades and, in certain cases, can be seen as a means to support arts education outside the sphere of government support
These institutions provide an insight into the potential of a privately managed museum in India. One advantage is the agility to respond to the needs of the community and visitors as they emerge. In terms of accessibility, for instance, this could be evident in signage, tactile or multisensory displays, disabili­ty-friendly spaces or easy access to digital platforms. Where the public programming of government-supported museums can be potentially affected by political factors, private museums can highlight lesser-known perspectives of object histories, fostering cultural empathy and questioning the privileging of certain genres in art. Privately managed institutions can also be more responsive in terms of collection management, updating their collection in line with contemporary themes and art techniques. A private museum can also be more awake to creating oppor­tunities for technology and art to intersect in meaningful ways. Digitisation of collections, for instance, can enhance public ac­cess to a museum's resources and also open up means to engage with private collections that hold significant works of art.
Like public museums, funding can also be challenging for privately managed museums, especially in the wake of the Covid-19 pandemic. However, unlike government museum institutions, private museums can acquire additional funding from individual and organisational donors and through grants. That said, with private or corporate funding, a museum needs to be conscientious of ethical concerns surrounding donors, an issue that has emerged over the last few years in several muse­ums in Europe and the US. Following the revelations of Purdue Pharma's role in the opioid crises in the US, several museums in Europe and America dropped the name of the Sackler family, the owners of Purdue, who had made endowments to major cultural institutions, in addition to turning down funds from the family. With the issue of climate change becoming more emergent, partnerships between cultural institutions and fos­sil-fuel companies such as BP and Shell have drawn criticism and protests. At the Museum of Art & Photography, Bengaluru, where we have been successful in receiving funding from a variety of major donors, such as Tata Trusts, Wipro Foundation, Citi, Axis Bank, Infosys Foundation, and several other corpo­rate as well as private donors, we have also been very discerning and have at times rejected funding if we have felt that potential sponsors are not a suitable match in terms of culture and val­ues. Through the project we hope to demonstrate the changing perspectives around museums, and the emphasis on improved accessibility and a role within a community.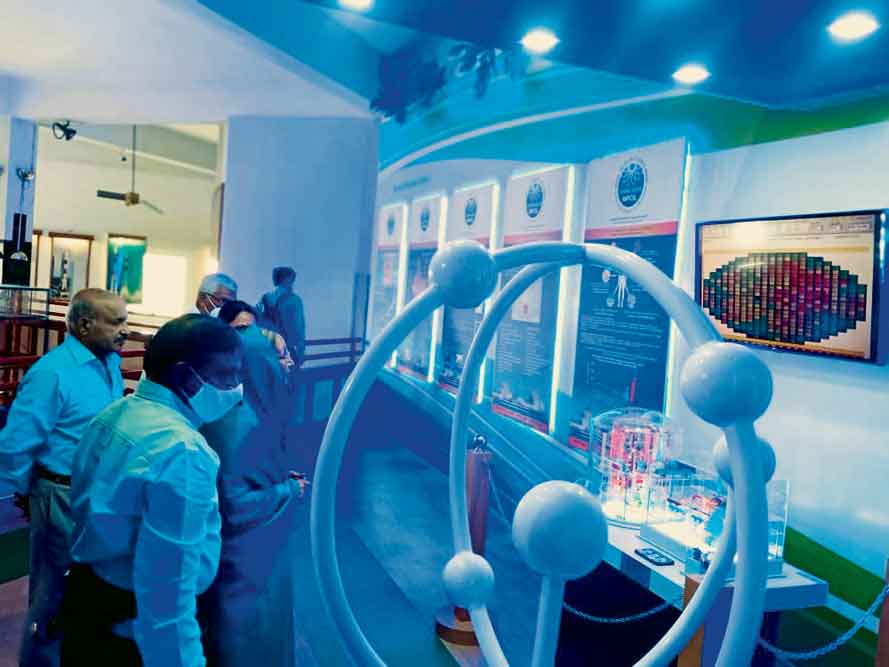 My own journey with art has been one of discovery, forged by fortuitous encounters with exhibitions, artworks, artists, curators and historians, and the relationships I have been able to build with them. At MAP, we have been challenging the orthodoxy of a conventional museum. Our goal is to build a space that is as much about objects as it is about using these objects to build communities, and to use art as a starting point for conversations around issues such as gender, mental health and accessibility. The museum building includes art galleries, an auditorium, a research library, a visual storage gallery, a technology centre and an education centre with an emphasis on accessibility to support visitors with special needs and disabilities. Our state-of-the-art conservation lab works at con­serving the collection and aims, in time, to lend expertise to restoration projects in India. MAP's status as a privately fund­ed museum institution allows our team to react to communi­ty needs and ideas, where the museum experience is open to and actively invites input from its visitors. Such an approach would have been slower and more difficult within state museums, given the decision-making systems, and curatorial approaches. The quality of agility I referred to earlier has been evident in how the museum made a quick transition to digital outreach, through online exhibitions, workshops, lectures and educational material, after the pandemic had delayed its opening in Bengaluru. We have also embraced technology in the field of art from the outset, as seen in INTERWOVEN, a partnership between MAP and Microsoft, where artificial intelligence and machine learning allow a user to digitally explore the connections between textiles and other art objects from MAP and other museum collections.
At the MAP Academy, we have built a footprint for rethink­ing and advancing how art history can be made accessible to a wider audience. Through an Encyclopaedia of Art, a series of online courses, a blog and social-media platforms, the MAP Academy aims to tackle the gap in access to art history and scholarship around Indian art by building resources that are accessible and open to everyone and can be supplemental to formal educational systems in India. Again, this was done quickly—over a period of two years—with private funds. The Encyclopaedia entries challenge legacy ideas of "fine arts," "decorative arts," and "community arts" . Our course on textiles moves beyond aesthetic and technical explorations to highlight the socio-economic and historical aspects, such as colonialism and economic exploitation, gender, folklore and mythology that are intrinsically bound in South Asia's textile sector. The MAP Academy plans to make these courses easily available to partnering schools and colleges, especially outside metropolitan areas, for free. The projects are executed by a young team of researchers and editors, for whom ques­tions of gender, progressiveness, fairness and ease of access are important. Their work is reviewed and vetted by an Academic Review Panel, made up of leading art historians, scholars and subject-matter experts from India and around the world. In ad­dition to covering wide-ranging narratives, the MAP Academy has also developed partnerships with mainstream as well as academic print and digital media publications in order to reach a wider audience across the subcontinent and beyond.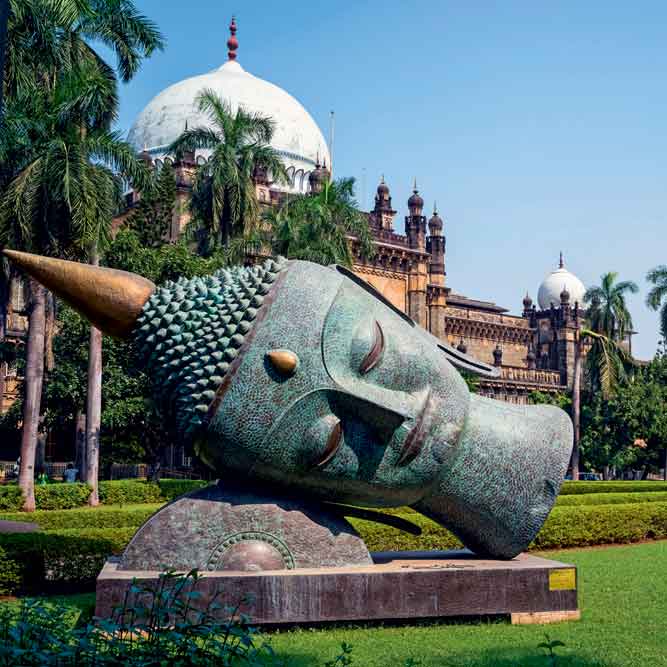 In my personal journey with art, the Vishwakarma exhibi­tions in the late 1980s, curated by Martand Singh (1947–2017), not only made me recognise my love for textiles but also ex­panded my understanding of art to include objects that are more ubiquitous than sculpture and painting. Two other memorable and influential exhibitions were Visions (Birla Academy of Art and Culture, Kolkata, 1986) and Other Masters: Five Contemporary Folk and Tribal Artists of India (Crafts Museum, New Delhi, 1998). Visions presented the works of the modern and contemporary artists, Somnath Hore, Ganesh Pyne, Bikash Bhattacharjee and Jogen Chowdhury, all artists from Bengal. The Other Masters exhibition, curated by Jyotindra Jain, put a spotlight on the pioneering artists Jangarh Singh Shyam, Jivya Soma Mashe, Sonabai, Neelamani Devi and Ganga Devi, who revolutionised traditional visual-art forms.
I hope that the museum can engage with our visitors and establish meaningful dialogues with our communities in a similar manner, helping introduce them to fresh perspectives. Should a visitor's interest be sparked by objects in our museum or through inspiring articles and podcasts online, they can turn to the Encyclopaedia and Online Courses, which will help them navigate and foster this newfound interest through resources such as those offered by the MAP Academy. While we still have a way to go in figuring out how to reach audiences that may not be online yet, we are trying to find strategies that will allow us to finally bring South Asian art histories into the mainstream.
Abhishek Poddar is the founder-trustee of the Museum of Art & Photography, Bengaluru