Group A
Mo Salah, Egypt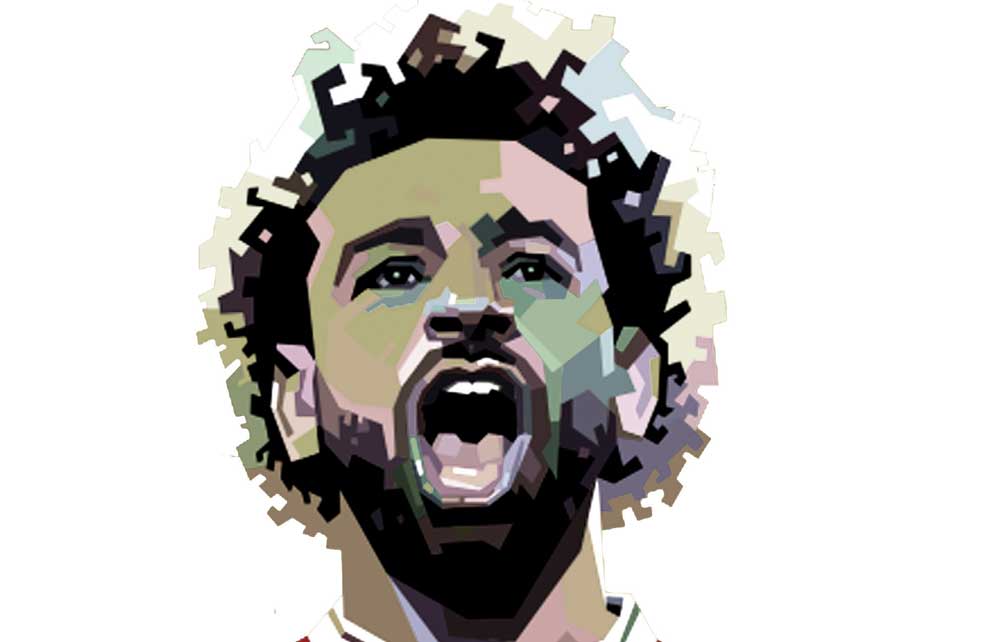 Until the season gone by began, Salah was a nobody in the larger scheme of things. He was a Chelsea reject and had been sold by Roma to Liverpool—where he would go on to have one of the greatest breakthroughs ever; so great that he would now be spoken about in the same breath as Ronaldo and Messi. In the 2017- 18 season, the forward netted 44 goals, 11 of those to take outsiders Liverpool all the way to the Champions League final (even the staunchest Scouser wouldn't have expected that) and 32 goals in the English Premier League to ensure his club's European participation next season. Then, during his finest hour at the Kiev final, two weeks ahead of his first-ever showing at a World Cup for the Pharaohs, disaster struck in the first half of the match. Salah was wrestled to the ground by Real Madrid's Sergio Ramos—a move that caused enough damage to his shoulder for him to be ruled out of Egypt's opening World Cup game, but thankfully not the entire tournament.
Luis Suárez, Uruguay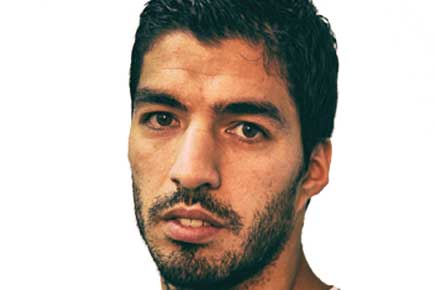 Suárez is Uruguay's leading goal-scorer with 50 goals, five of which were scored in the last two World Cups. The Barcelona striker was the hero of his country's campaign in the 2010 World Cup (they finished fourth) and the villain of the 2014 edition, after he was suspended for nine games for biting Italy's Giorgio Chiellini.
Igor Akinfeev, Russia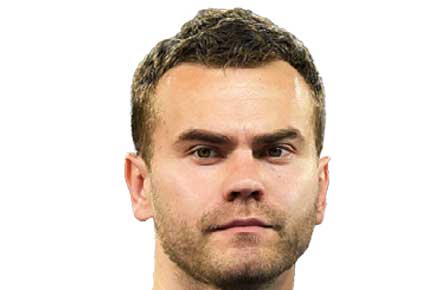 Akinfeev is Russia's most capped goalkeeper ever, with 105 appearances, and the unanimous leader of a mediocre football team. The 32-year- old stands between his side's slim chance of making it to the knock-outs and becoming only the second host nation (after South Africa) to crash out in the first round.
Al-Sahlawi, Saudi Arabia
Al-Sahlawi netted 16 goals in the World Cup qualifiers, the most by any player anywhere in the world, to drag Saudi Arabia to their fifth World Cup appearance, ending a dozen-year wait. Although he hasn't attracted the European scouts yet, Manchester United did invite him to train with their first team to prep him for Russia 2018.
Group B
Cristiano Ronaldo, Portugal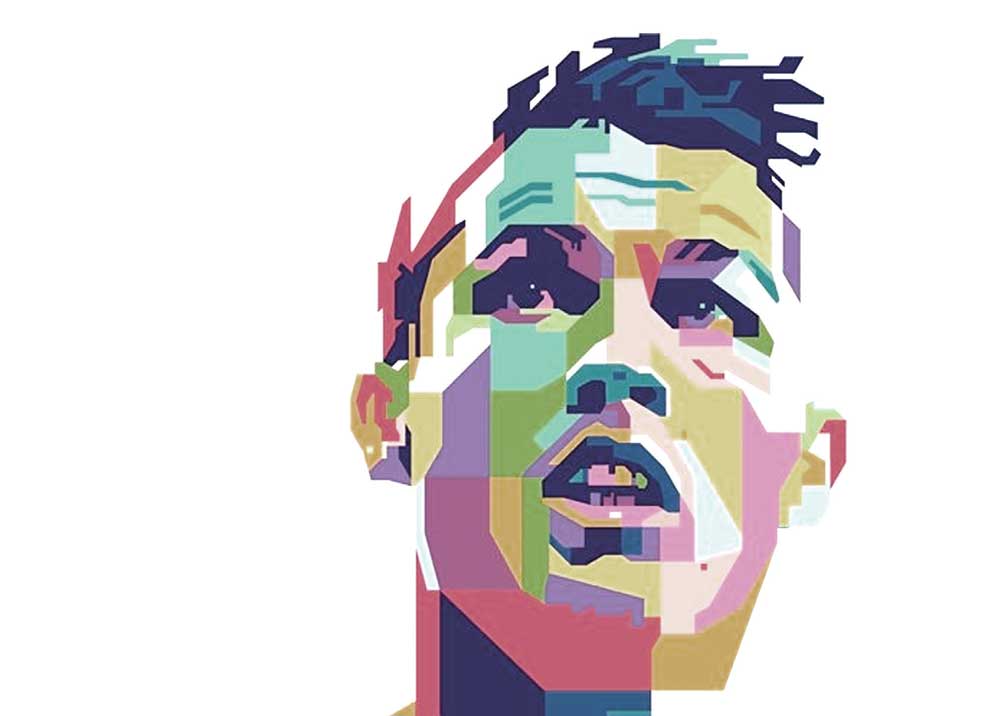 Since Portugal's group stage exit at the previous World Cup, Ronaldo has spent the last four years collecting trophies. Between Brazil and Russia, he has single-handedly won three consecutive Champions League titles for Real Madrid, where he has maximised his potential to become an all-time legend, reflected in his four Ballon d'ors (FIFA's top prize for player of the year). Apart from that, Ronaldo has also led Portugal to a most unexpected intercontinental win in the form of the Euro 16 cup—overwhelming proof that teams powered by the brains and willpower of one man can be the difference in a fiercely-contested tournament. Still, World Cups are rarely, if never, won by teams consisting of just highly- talented individuals. But Ronaldo, and for that matter Portugal, will be keen to prove otherwise in Russia. With his explosive presence anywhere on a football field (including by the manager's tramlines, as seen in the Euro 16 final), it will be fair to say that Ronaldo personifies his country's prayer for success.
David De Gea, Spain
The finest goalie in the world today, De Gea is yet to play a World Cup match—benched for the entirety of Spain's calamitous 2014 campaign. But now his time has come, having replaced World Cup-winning captain Iker Casillas as La Roja's first-choice goalie. Those are big gloves to fill; but the 27-year-old is used to it, having helped Manchester United fans move on from the Edwin Van Der Sar era.
Sardar Azmoun, Iran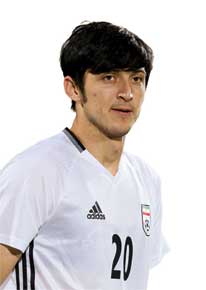 Azmoun is no Ali Daei (Iran's leading goalscorer with 109 goals, a world record) yet. But with the attack-minded Daei as his team's coach and with the experience of having played in Russia (for club Rubin Kazan), the 23-year-old striker is the singular hope of a nation that hasn't gone past the first round of a World Cup in four previous attempts.
Mehdi Benatia, Morocco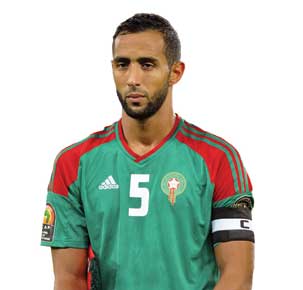 The 31-year-old Benatia is Morocco's most decorated player ever, having played nearly his entire career in top- flight European clubs—Marseille, Udinese, Roma, Bayern Munich and his current side, Juventus. The centre-back played a crucial role in ensuring Morocco reaching Russia— the Atlas Lions were the only African side to end the qualifiers without conceding a goal.
Group C
Antoine Griezmann, France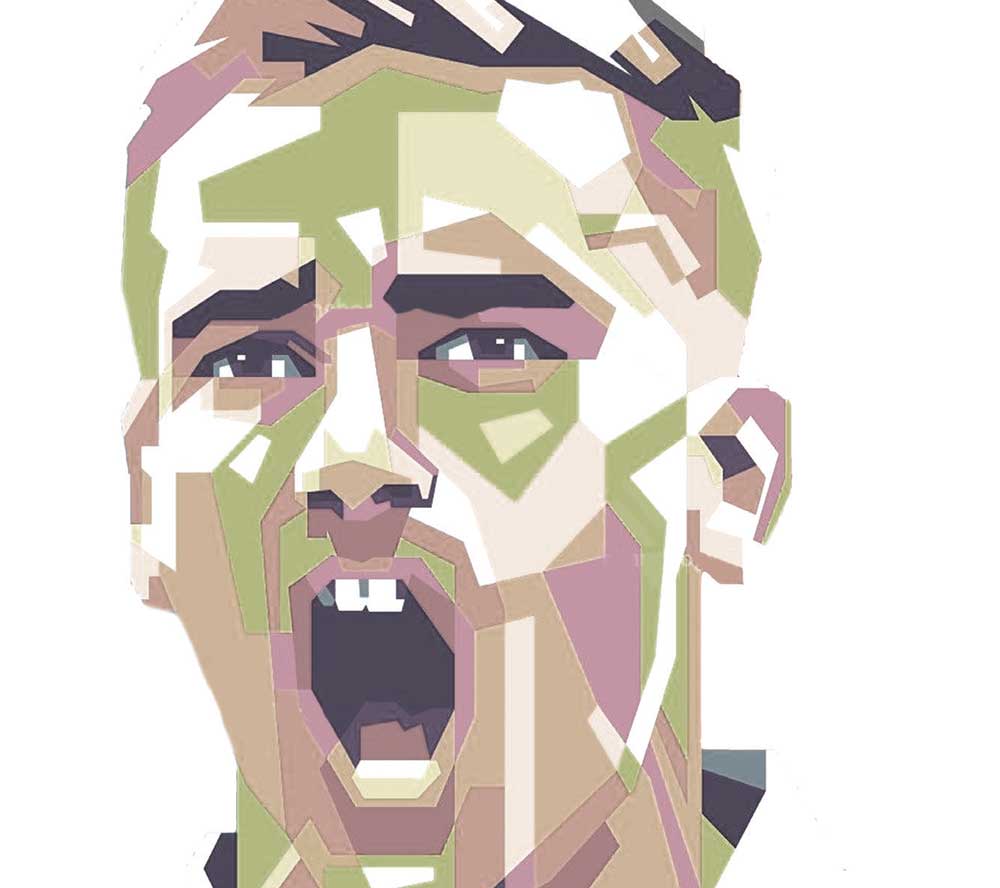 Griezmann's finest achievement, even greater than his stellar role as the heart of Atletico Madrid in the last few seasons, has been to get his country to focus on football when France's squad for the 2018 World Cup was announced. Because, in the recent past, Le Bleus squads sparked incredible controversies. Whether it was slapping striker Karim Benzema with a suspension before Euro 16 (for allegedly blackmailing teammate Mathieu Valbuena with a sex tape) or banning centreforward Nicolas Anelka for celebrating with an anti-semitic salute ahead of World Cup 14, or snubbing forward Samir Nasri, France have entered tournaments in a wrangle of off-field problems. With the 27-year old Griezmann in the prime of his goal-scoring life, all the talk back in France (and around the world) is now about his promise. During his first Euro appearance in 2016, in front of demanding home fans no less, the Atletico striker slotted in six goals to win the Golden Boot and also get France into the final.
Christian Eriksen, Denmark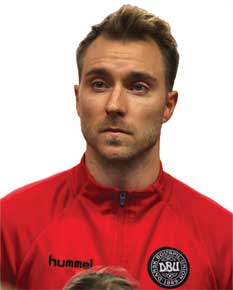 Denmark would've missed out on their second straight World Cup if not for their new superstar Eriksen and his glut of goals (11)—including a hattrick against Ireland in the final play-off match. Tottenham's attacking midfielder, who is widely considered to be Michael Laudrup's reincarnation back home, could well power the Danes into becoming the dark horse of the tournament.
Tim Cahill, Australia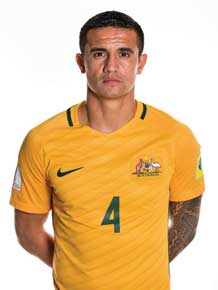 Cahill is to Australian football what Don Bradman is to their cricket—he holds every Socceroos record in town. He has played the most matches (105), scored the most goals (50), played the most World Cups (this will be his fourth) and scored at least one goal in all of them. At 38, Cahill will be the oldest striker on display in Russia.
Jefferson Farfán, Peru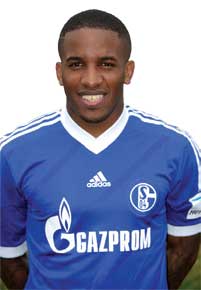 Peru might not have been to a World Cup for 36 years, but they head to Russia at a time when their greatest- ever footballer, Farfán, is still around. He has been the apple of Peruvian eyes since he was 14 and for a while in his twenties, was even considered a heavyweight winger in European clubs. Now in his mid-thirties, Farfán has his first and final chance to repay his country's love.
Group D
Lionel Messi, Argentina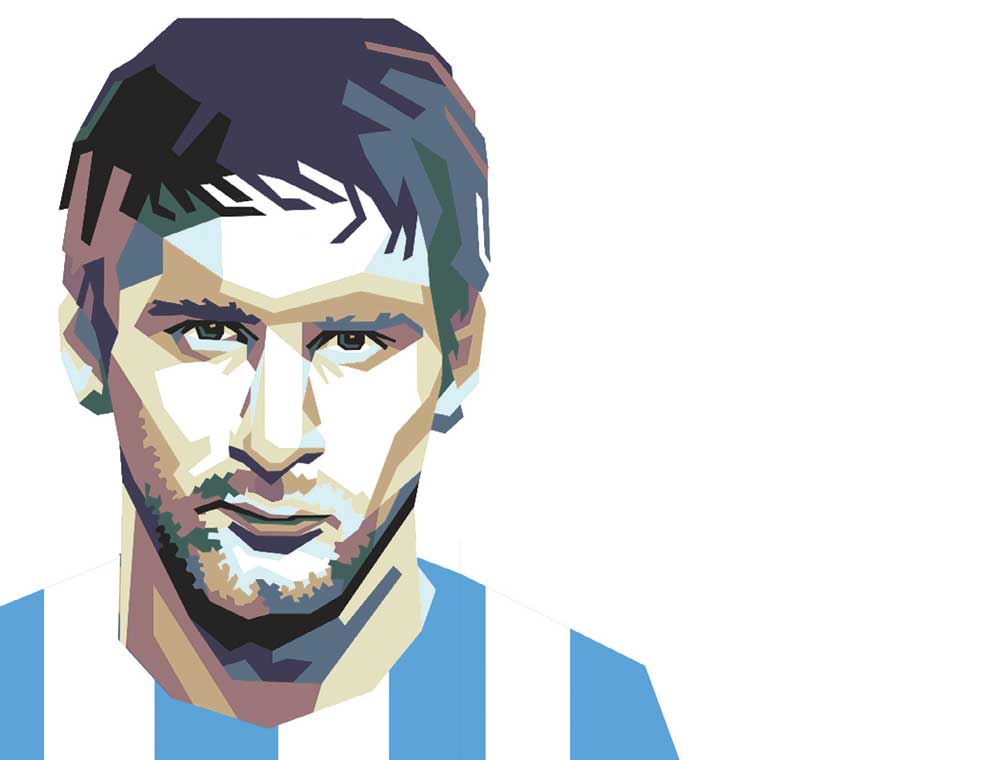 As remarkable as it sounds, Lionel Messi's legacy hinges on Russia 2018. Messi in the Albiceleste stripes is a dark, conflicted superhero compared to the white knight in Barcelona's colours. Since he shanked a free-kick high over Manuel Neuer's net in the dying seconds of Brazil 14, Messi's Argentina has lost two more major finals—to Chile, both on penalty shootouts, in back-to-back Copa Americas, the second of which sent him into (temporary) international retirement. But football romantics will believe all roads have led here. Russia might just be it for him. Twice over, this might have been a Messi- less World Cup—he not only un-retired himself after three consecutive final defeats, but also single-handedly dragged a below-par Argentina through qualifiers, scoring a hattrick against Ecuador in their do-or-die game game. Now Argentina are here. As an underdog. And the shadow of Maradona is looming large. The greatest to have ever played the beautiful game looks incomplete without a Jules Rimet trophy in his hands.
Luka Modric, Croatia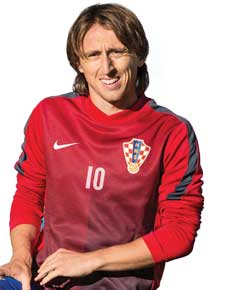 Technically, Luka Modric is the finest footballer Croatia has ever produced. His club side, Real Madrid will vouch for this fact, with the 32-year-old playmaker having played an integral role in Madrid's four Champions League wins in the last five years. But in Croatia, he continues to live in the shadow of Davor Suker, who took his country all the way to the semi-final of the 1998 World Cup.
Gylfi Sigurðsson, Iceland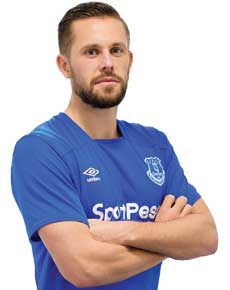 Iceland made a fairytale big-stage debut at Euro 16 in France, where they made the quarters, relegating England on the way. In the whirlwind that was their campaign, Sigurðsson's style- of-play held the romance together. Everton's attacking midfielder prefers to find the back of the net during non-friendlies, with nearly every international goal scored in Euro and World Cup qualifiers.
Victor Moses, Nigeria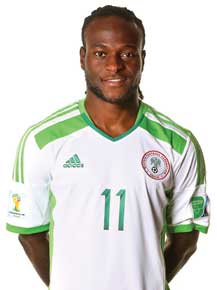 Nigeria have been World Cup constants for 24 years. Not once, though, have they moved past the pre- quarters. The 27-year-old Moses can change that. The Chelsea wingback was a product of England's youth system. But snubbed by its senior team, Moses decided to move back to the country where his parents were killed, instantly handing Nigeria their only intercontinental trophy in 20 years.
Group E
Neymar Jr, Brazil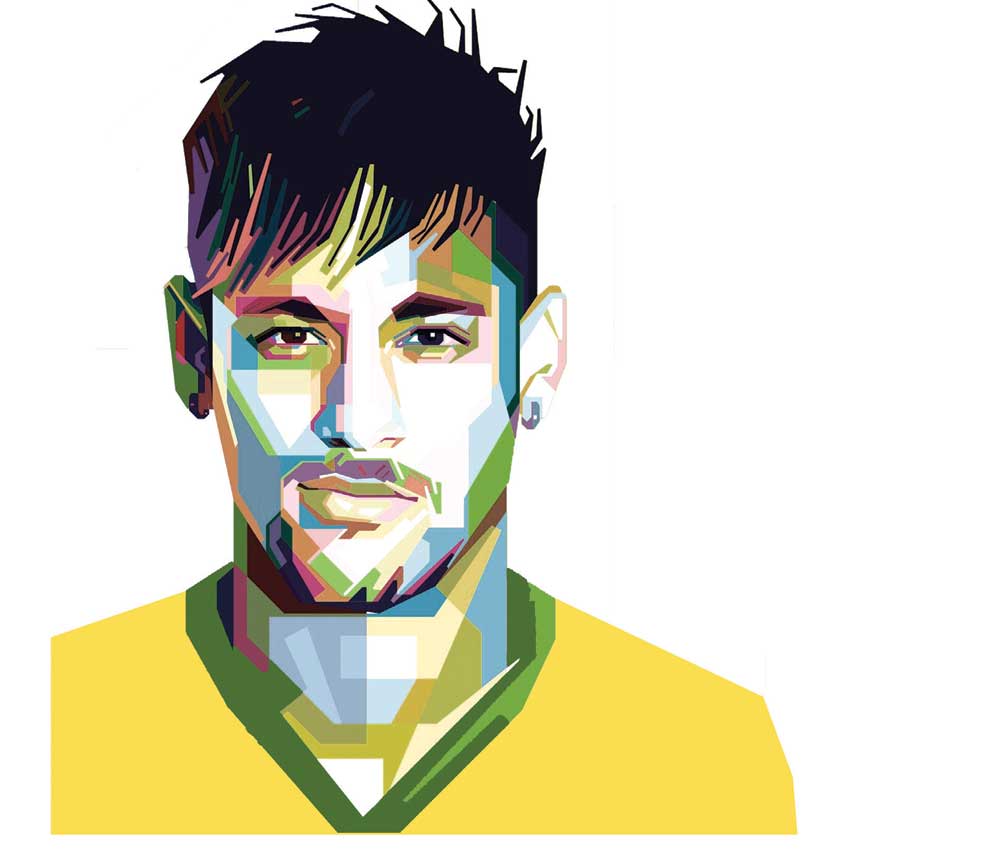 The last time Brazil won a World Cup, in 2002, a great striker had found salvation after living with the horrors of a campaign-gone-sour for four years. Brazil's Ronaldo could well be Neymar's inspiration for Russia 18. Until Neymar was kneed in the spine by a Colombian defender in the quarter- finals of the 2014 World Cup, the Brazil edition was all that it was built up to be—Copa das Copas, or the Cup of Cups. But when Neymar went down, clutching his back and his eyes sprinkling tears, it was a sign of things to come; a bad omen that would soon go on to erupt into a nation-wide nightmare. The country's great hope and top-scorer of the World Cup had been ruled out with a broken vertebra. And without their inspirational No 10, Brazil lost 7-1 to Germany in the semi-final. All of Brazil slipped into mourning and the Paris St Germain striker began counting down the long days to redeem himself in Russia.
Keylor Navas, Costa Rica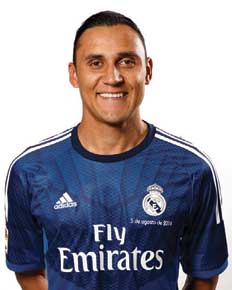 Navas was the breakout goalkeeper in Brazil 14, keeping clean-sheets against both Italy and England to help Costa Rica make it into the knock-outs. He was the star in the penalty shootouts versus Greece in the pre-quarters and the valiant hero in the penalty shootouts versus Holland. All that got him a gig with Real Madrid, where he has been their No 1 goalie in a hattrick of Champions League titles.
Xherdan Shaqiri, Switzerland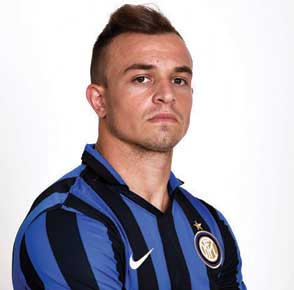 Switzerland's only claim-to-fame moment after 1954 was defeating Spain during their World Cup winning campaign. Until, in 2014, the Kosovo-born Shaqiri showed up, scored a hattrick against Honduras, sealed his country's presence in the knockouts, and all hope broke loose. A nation's hope to do better lingers in Russia, in the form of the prolific Stoke City forward.
Nemanja Matić, Serbia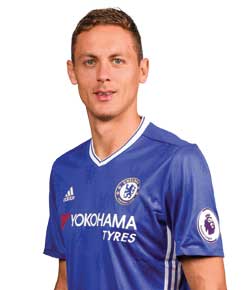 Matić is quite simply the biggest name among many Serbians who have found first-team homes in big clubs all over Europe. Manchester United's defensive midfielder, Matić plays just ahead of defenders Branislav Ivanovic and Aleksander Kolarov—the three constituting the bedrock of Serbia's defence. It also tells you why Serbia lost just one match during the qualifiers.
Group F
Thomas Müller, Germany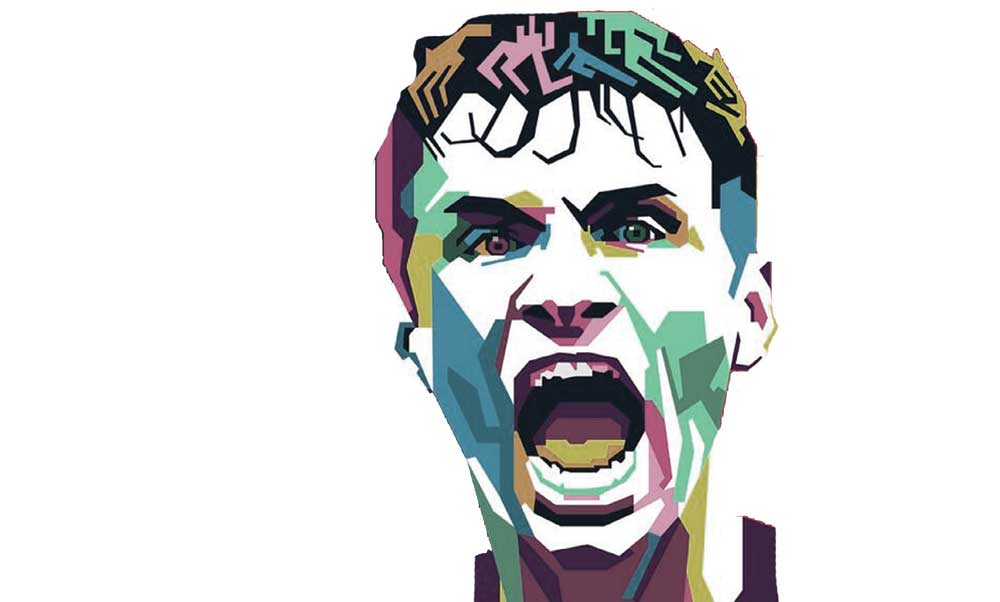 Müller could possibly be the player that opposition think-tanks spend the most amount of time discussing, strategising against and mulling over before a game against Germany at a World Cup. The Bayern Munich playmaker has played all of two World Cups—2010 and 2014—and has slotted home a total of 10 goals, split precisely into two halves of five in each edition. In Russia, going by how blessed these quadrennials have been for him, he will surely surpass the great Pele (12 goals in 4 editions) and reel in compatriot and fellow Cup winner Miroslav Klose, the all-time leading goalscorer in World Cups, with 16. Despite playing a pivotal role for Munich, who've won the last six Bundesliga titles in a row, Müller has had a couple of quiet scoring seasons with his club. But if Germany are to successfully defend their title in Russia, they will rely heavily on their vice-captain's assistance. After all, a Müller goal for Germany can't be too far away.
Javier Hernandez, Mexico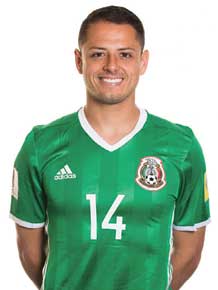 Hernandez is the only Premier League player in Osorio's squad to travel to Russia. The West Ham striker is Mexico's leading goalscorer with 49 goals in 100 appearances. All eyes were on Chicharito (or 'little pea' as he is known) during the 2014 edition as well, but he scored just once in Mexico's run to the pre- quarters. Four years on, the nation turns to him once again.
Son Hyeung-Min, South Korea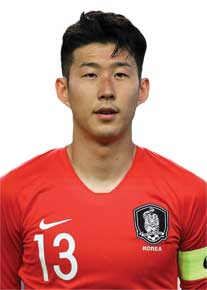 No South Korean team has relied as much on one star as Shin Tae-Yong's side depends on the 25-year-old Son. Tottenham's incredible winger and playmaker has a penchant for finding the back of the net too—he is now Asia's top goalscorer of all time in the English Premier League, with 30 goals. Son will have the support of the next best (24 goals) on the EPL list, Swansea's Ki Sung-Yueng.
Emil Forsberg, Sweden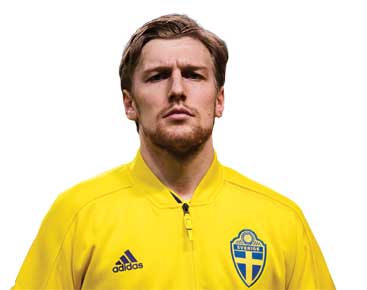 In Germany's Leipzig, Forsberg is already quite the legend, having helped the club during their breakthrough season in the Budesliga in 2017. But at home in Sweden, the winger is still living in the shadow of Zlatan Ibrahimovic—the country's alpha male despite not having taken Sweden to the last two World Cups. Ibra has now retired and Forsberg has his chance to wean his country off an old obsession.
Group G
Harry Kane, England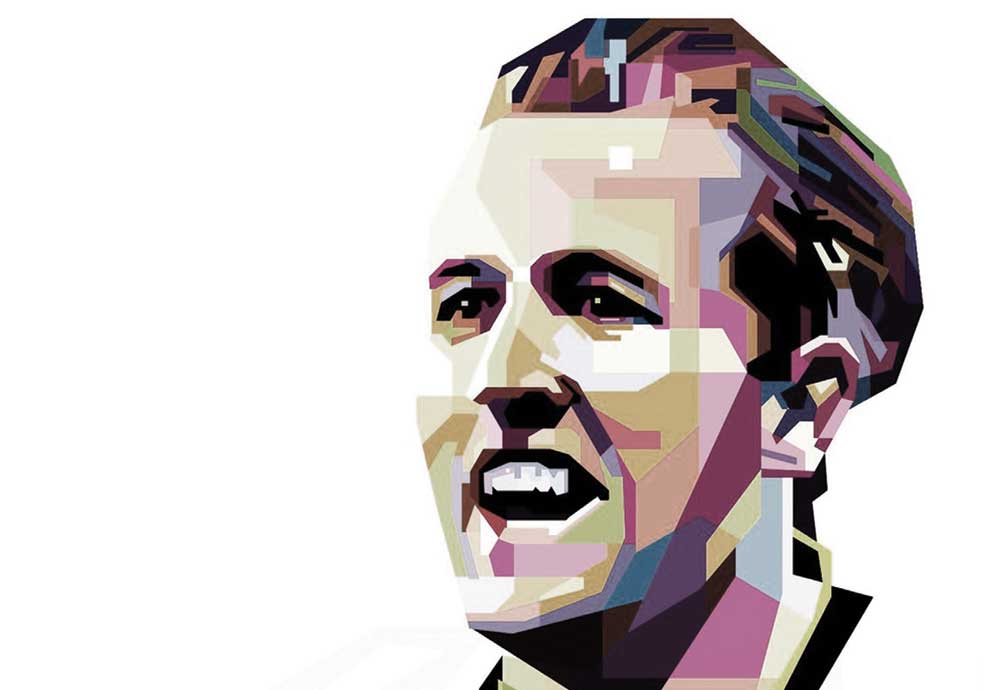 Riding on Kane's chiselled shoulders are not just the hopes of English football, but also the burden of history; a history of devastation following World Cup failure. The Tottenham striker, and England's brightest prospect in Russia by a country mile, has to pull off what Hoddle, Lineker, Gascoigne, Shearer, Beckham, Rooney and Gerrard (men previously in his shoes, in his predicament) failed to do in the past—return home from a World Cup campaign with a smile on his face. But in Kane, England trusts a clean slate. The 24-year-old is too young to be scarred by the past (this will be his first World Cup) and has gone on a goal- scoring run never seen before in the English Premier League. In 2017, the man known as the Hurricane— Harry Kane, get it?—set the record for most goals scored in one calendar year: 39. The streak wasn't specific to the year as he finished the 2017-18 season with 41 goals, Kane's fourth consecutive season as Tottenham's leading goalscorer.
Kevin De Bruyne, Belgium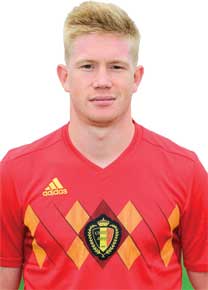 De Bruyne has replaced Eden Hazard as the face that represents his country's era of glut. The playmaker was one of the primary reasons why his club, Manchester City, won the league with a handful of games to spare. No one was surprised when Belgium made the quarters of Brazil 14, and few will bat an eyelid if De Bruyne takes them a step or two further in Russia.
Gabriel Gómez, Panama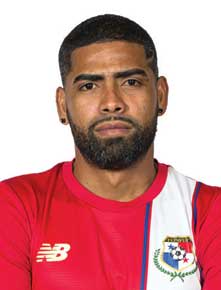 Panama's maiden appearance at the World Cup stage is being credited to Roman Torres, the defender who scored the all-important goal against Costa Rica that booked Panama's spot in Russia. But the real engine of this side is midfielder and captain Gómez, who has earned quite a reputation for creating moments at Atletico Bucaramanga, the Colombian club he represents.
Naim Sliti, Tunisia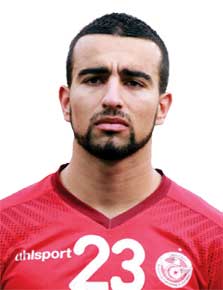 An injury has ruled out Tunisia's leading man, winger-striker Youssef Msakni, making 27-year-old striker Sliti the focus of a nation's prayer. After their glory days of making three back-to-back World Cups, the north African country is back on the big stage after 12 years—with the hope of Tunisia making it past the group stages for a first time resting on Sliti's shoulders.
Group H
Sadio Mané, Senegal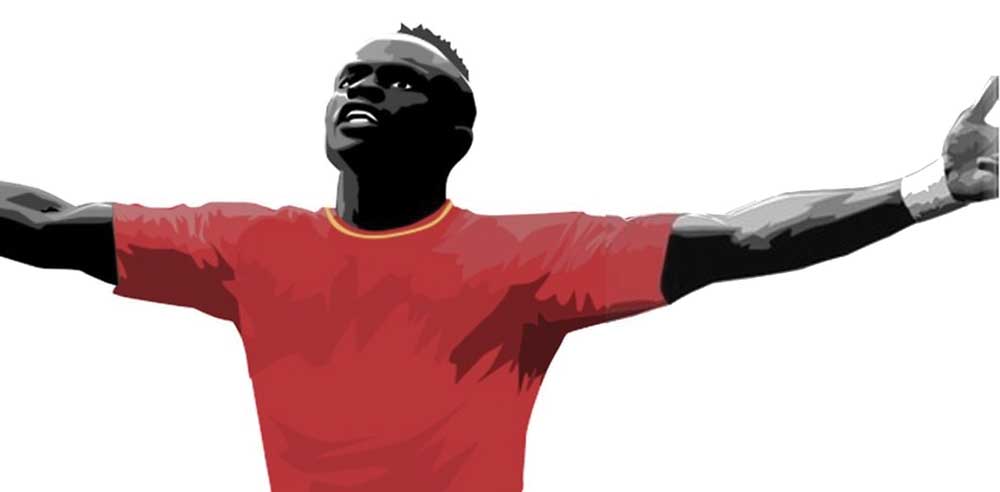 Mané was a 10-year-old when Senegal last made it to a World Cup in 2002, which was also his country's first appearance. The current Senegalese superstar must have watched in awe as his heroes, led by Aliou Cisse, took the Korea-Japan edition by storm—defeating defending champions France in the opening game and going on to bulldoze their way to the quarters. That performance was seen as a one-off, until Cisse became coach in 2015 and with a little help from Mané, navigated a struggling team through terrain fiercer than the fabled Dakar Rally, all the way to Russia. And once again, hopes have soared in Senegal, given that their team boasts of one of the finest finishers in the game today. In the final of the Champions League, Mané scored Liverpool's only goal; but his greatest feat that night was to take charge of a weakened side, coming into his own once Mo Salah limped off. It showed everyone watching what Mané is made of.
Robert Lewandowski, Poland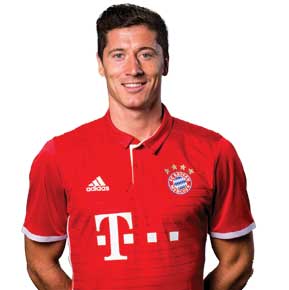 Lewandowski wasn't even born when Poland had peaked on the global stage—finishing third in two World Cups, 1974 and 1982 respectively. But now, the Bayern Munich striker is singlehandedly threatening to help his countrymen relive those days of glory, having thumped in a European record 16 goals during the World Cup qualifiers.
James Rodriguez, Colombia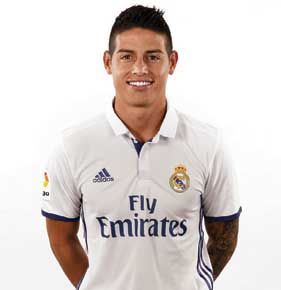 All of Colombia panicked when their superstar goalscorer, Radamel Falcao, didn't recover in time for Brazil 14. Falcao who, asked James Rodriguez, then a 22-year old upstart—scoring and assisting goals for fun. He scored in each of Colombia's group games and twice—the second of which was the goal of the tournament—in the pre-quarters. The Golden Boot was his and a superstar was born.
Keisuke Honda, Japan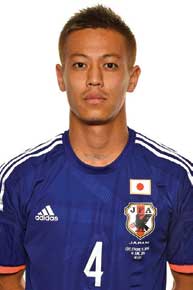 If not for an eleventh hour change of Japan's head coach, Honda, the only Japanese player to score in two World Cups (2010 and 2014), wouldn't have featured in Russia. The versatile midfielder, incredibly, was made a pariah by former coach Vahid Halilhodžić for the World Cup qualifiers. In April, Halilhodžić got the sack, replaced by Akira Nishino, whose first call of duty was to reach back for Honda.
Also Read
Putin's Footie and El Diego
The Last Glory
Two Stars and a Constellation
Big Bear Hug
Romancing Brazil
The Fault in Their Stars
Confessions of a Football Hooligan
What Are We Doing There?
Mise En Soccer

Aditya Iyer is a sport and travel writer based in Goa