ADVERTORIAL: OPEN AVENUES
Higher Education System in India: Some Reflections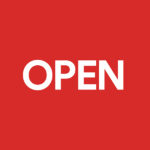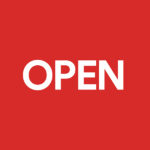 Open | 05 Apr, 2019
By Prof. Swarup K Mohanty
Education in general and Higher education system in particular act as enablers to instil in the seekers the understanding of the world around them and the talents within them to become fulfilled, active, enterprising and compassionate citizens. No nation can progress when a larger chunk of its citizens are uneducated, unenterprising and socially irresponsible. A good all round education is not only vital but also important for overall development and growth of any Nation.
India has one of the largest networks of higher education institutions in the world. Close to 36.64 million students enrolled in higher education in 2017-18 as the Gross Enrolment Ratio(GER) in higher education reached 25.8 per cent in 2017- 18. The education sector in India is estimated at US$ 91.7 billion in FY18 and is expected to reach US$ 101.1 billion in FY19. By 2030 we will be amongst the youngest nation in the world with close to 140 million people in the college going age groups i.e. one in every 4 graduates in the world will be a product of our higher education system. In spite of all this numbers and staggering growth, it is still in dismal state of affair when it comes to quality education and overall value synchronization. In the recently released Quacquarellie Symond (QS) World Universities Rankings (2018), India doesn't figure in world to 160 universities. While overall, US universities dominate all three rankings with its Harvard and Princeton, most of the other countries are ahead of India, including small countries like Malaysia, Singapore and Thailand. This not only shows us a mirror that how Indian higher education fairs among the world higher education institutions with respect to quality but also posits following moot questions – what ails our education system and what are our immediate concerns? What actions need to be taken to become one of the emerging leaders in this field?
Immediate Concerns
A) Quality in higher education is a burning concern and issue which can be curbed through regular review of the function of the institutions through self-assessment or through outside agencies or both and by accrediting the institutions.
B) The second concern is wide and acceptable educational malpractices that practised as mafia. which ranges form of capitation fees being charged by the private institutions at the time of admissions in addition to the fees to even fixing of PhD evaluations. Even the appointment of VC done politically and has a fee in many universities.
University Grants Commission often felt and ebbed the inadequacy of the higher education system particularly in terms of governance ,quality and standards. The importance of quality in higher education and its sustainability also echoed in the Kothari Commission. It remarked that "the situation of higher education was unsatisfactory and even alarming in some ways that the average standards have been falling and rapid expansion has resulted in lowering quality".
India needs to emphasize on quality education and following key issues for improving the quality of higher education in India.
Remedy: What needs to be done?
Accountability good Governance: Non-accountability and bad governance of the institutions leads to the poor quality in higher education.
Quality of intake: Quality should not be compromised. In order to attract students for admission, the colleges go on awarding high grades/marks to undeserving candidates.
Adequate teachers for students: Overcrowded Classrooms and lack of adequate number of teachers and classrooms force many colleges to reduce their number of groups and merge them into larger groups deters quality learning.
Good infrastructure and Resource: A good institution is known by its state of the art learning facilities besides great faculty. Most of the higher education institutions at present do not have proper material resources like building, playground, good number of classrooms, and supporting infrastructure.
Teaching Pedagogy and curriculum: The curriculum and pedagogy should eschew itself from rigid curricula that are way away from employer engagement in the course content and skill development. Emphasis should be given for interdisciplinary and transversal learning such as critical thinking, analytical reasoning, problem solving, and collaborative working.
Bridging the divide between Research and teaching: Teaching and research should go hand in hand, we must encourage early stage research experience. Most of the Indian higher education system lacks strong teaching-learning process and research.
De-Politicization and autonomy: Politicization of higher education has posed a serious threat to the quality of higher education. Institutions of higher learnings should be given reasonable autonomy to flourish.
Articulation of passionate Vision for world class education system and supporting regulatory reform: This indeed can be a great stepping stone for becoming world class-we can learn from the Chinese experience.
India's tryst with Higher education and dream of becoming world class depends on a transparent, progressive and socially responsible education (SRE) system backed by good governance which would encourage optimization resources and infrastructure. Steps should be taken to have more numbers of world class multidiscipline institutions of research. Besides, initiatives also need to be taken to take care of human sides of enterprise in terms of good salary, creating a conducive eco-system and other competitive world class benefits to retain the talents at home.
(A marketing initiative by Open Avenues)