IT IS A MANIC Monday on India No 2 Vidit Gujrathi's YouTube channel. He is new to chess streaming, but being the first Indian Grandmaster to sidle into the online world, has netted him 50,000 subscribers in under three months. Today, he has nine faces crowding his stream, including two formidable chess personages—Teimour Radjabov and Anish Giri, the world No 9 and 10, respectively. Except they are not so formidable when they are trash-talking and chill-streaming with Gujrathi. Together, they are 'The Wolfpack'—bhediyon ka jhund, as Radjabov, Raja Babu or Baku ka Daku to his newfound Indian fans, helpfully translated in a past stream. The pros are teaming up with standup comics Samay Raina, Biswakalyan Rath and Vaibhav Sethia to play hand-brain chess, an internet variant of the game with the players who are the brains highlighting the pieces to move and those who are the hands making the moves. It is a raucous battle of wits, worlds apart from pro chess. The chess is, in fact, secondary here. "You sound like you keep losing your internet connection," says Rath, one of India's brightest comedians, doing a Giri impression, down to his Dutch accent and staccato delivery. "You do too, except you actually lose internet," retorts Giri. With his deadpan wit and dry humour, Giri, easily the funniest of the top-ranked chess players in the world, started streaming on his own just three weeks ago—his first stream on July 6th, where he starts with a chess.com rating of 2,000 and finishes two hours later at 2,708, has over 93,000 views.
"I am not funny," Gujrathi tells me over a WhatsApp call. "I am still confused about my identity as a streamer. When I play chill-chess with comedians, I get a lot of views, but when I play a Titled Tuesday tournament on chess.com, I still get 10,000 viewers watching live. I don't know what people want from me. What I do know is that there is no other sport where the India No 2 is streaming so often."
Streaming is a little like talking to oneself and it wasn't easy for Gujrathi to find his voice at first. "Now I have opened up and I am comfortable talking about my state of mind, about eating with an audience watching. My social circle has grown. And I look forward to streaming at the end of a day of serious prep. It's my time to relax," says the 25-year-old from Nashik who has been streaming nearly every day—from tournaments and challenges to banter blitz with other guests.
"He is busy counting the money," jibes Radjabov when Gujrathi appears distracted midway through the nine-in-one stream, referring to earnings from the 'super chat'—a monetisation feature on YouTube where viewers can donate real money to the streamer in exchange for virtual attention. To no one's surprise, the talk of the town is Anshuman Das, a mysterious fan from Odisha who has been giving away Rs 10,000 every day to every Indian chess stream worth his time, spawning memes about his wealth. "I didn't start streaming for money but the visibility it has given me has brought with it new opportunities," Gujrathi tells me. "I am in talks with a couple of brands for promotions and collaborations. It is a rare opportunity for a chess player, but it just goes to show how popular the game has become under lockdown."
After much hemming and hawing, his compatriot Adhiban Baskaran, who has stolen the show as a guest on others' YouTube streams, has finally given in to popular demand and launched his own channel. Ranked India No 4, Baskaran, in a sombrero and his lucky 'superman' T-shirt, is on Gujrathi's stream today, which is enough to flood the live chat with messages of support for 'the Beast', as he is known to chess lovers. Within a couple of minutes of announcing his channel, Baskaran's list of subscribers has crossed 1,000, and a minute later, 2,000; at the time of going to press, with no content on his channel, he had over 8,200 subscribers. "A hundred years later when people celebrate International Chess Day, they won't know it as the day the International Chess Federation (FIDE) was founded, but as the day Adhiban started his channel," jokes Sagar Shah, a chess analyst and mentor, and the ninth man—the sole woman on the stream is Tania Sachdev, India no 4 in women's chess—in what looks like a primetime TV grid.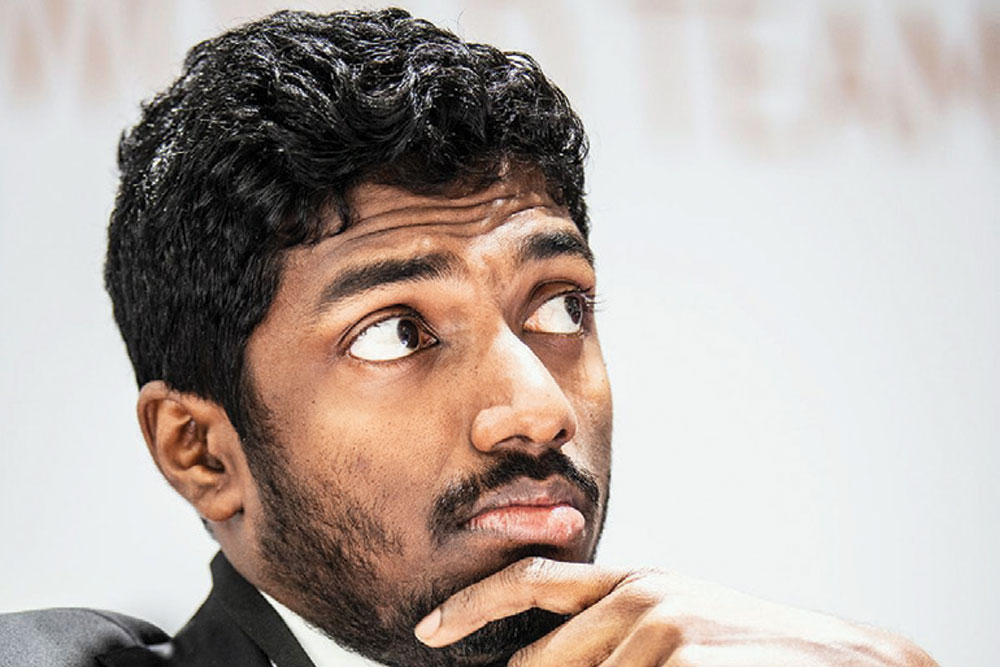 Livestreams are appointment television in the age of on-demand movies and shows. More new bandwidth in India is filled up by followers rushing to finish the day's work or Zoom lessons to keep their date with a favourite YouTuber than by award-winning web shows. Unscripted and rough round the edges, they can hook you and never let you go as you watch your icons rant, rage, play, joke and swear in real time. With the world in lockdown, among the streamers who got busier than ever, was a cohort of pro chess players and analysts who were suddenly drawing tens of thousands of live viewers. Worldwide, chess streaming has truly sprung into the mainstream, with world No 18 and reigning blitz champion Hikaru Nakamura leading the charge backed by a fan base of over 324,000 on YouTube and 477,000 on Twitch, a streaming platform for gamers. The American's streams are mental circus acts featuring simultaneous plays where he easily dispatches his opponents, analyses both in real time and past games, and plays blindfolded or without a few pieces, all of it while talking up his audience. SP Sethuraman, a 27-year-old Grandmaster from Chennai who has been watching the chess streaming boom from the outside, has a theory about why Nakamura is successful as a streamer. "YouTube mirrors and amplifies the personality of an expressive player like Nakamura. When I played against him in the 2017 Isle of Man International Masters tournament, I had to try hard not to look at him. His expressions can be deceptive for an opponent but they are entertaining for a chess stream," he says, adding that Asian players are rarely expressive. Even so, when Vidit Gujrathi, upon Samay Raina's invitation, took on American Grandmaster and star streamer Alexandra Botez in a three-game blindfold simultaneous match, there were over 20,000 watching live. "To put it in perspective, that's like three-fourth of Wankhede Stadium watching a chess game. We have never seen such numbers in India except for World Championship games. So much for chess not being a spectator sport," says Shah. "Much of the credit goes to Samay Raina, who has created a new category of chess enthusiasts."
"I also get a lot of hate for spoiling chess and for singlehandedly bringing down the level of Indian players," jokes Raina, over a phone call. He refers to the online Nations Cup in early May where Gujrathi and Baskaran faltered. "If Vidit is playing a tournament, I sit up all night worrying that I would be blamed if he doesn't play well."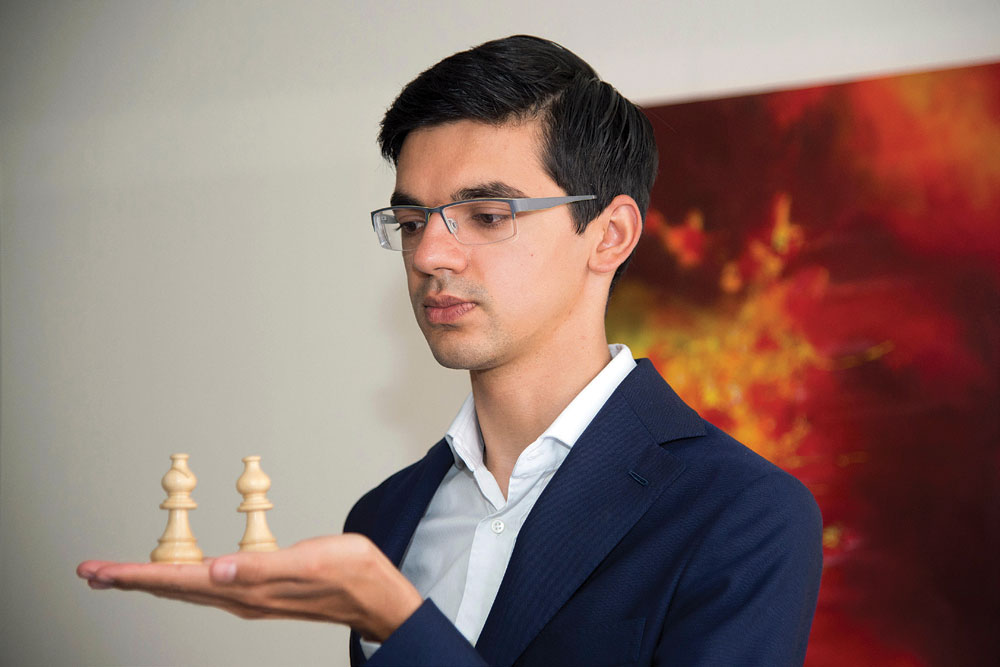 LOUNGING ON HIS bed, with orange satin drapes behind him—Giri dubs it a "wedding night theme" —Raina, 22, is uncharacteristically quiet on the International Chess Day stream. "He is upset that the bird has left the nest," Giri proffers. "Now that there is going to be a vaccine for Covid, Samay is worried the lockdown will end," jokes Rath. Watching them lob insults, Raina probably feels a twinge of achievement at bringing them all together. An amateur chess player, he has streamed more games in the past three months than he has played in his entire life. Taking on random opponents at a similar skill level, and inviting pros and other streamers to his stream to play with a handicap or two, Raina has steered his existing fan base towards chess while also acquiring a new class of followers who had a passing interest in the game. While pros like Sagar Shah have increasingly been commentating on tournaments online, walking viewers through positions and discussing scenarios several moves down the line, those who are only just discovering the game cannot keep up with such content. All it took to convert them, however, was an entertaining motormouth struggling to cross over to chess while befriending and roasting pros. Raina's channel, with 223,000 subscribers, has almost exclusively streamed chess since the lockdown, starting with a charity chess tournament among others in April that featured India No 1 Viswanathan Anand, who played comic Abish Matthew in an absurdist version of the game. Having Antonio Radic, the Croatian chess YouTuber better known as Agadmator, on his stream, helped shore up his confidence and chess viewership—much like Comicstaan had boosted his comic cred. So when Gujrathi, who keenly follows standup comedy, responded to a retweet indicating he was open to a match, Raina jumped at the opportunity. The two have since become "3 am buddies" and share great chemistry onstream. "The biggest learning from this whole experiment is that chess players watch comedy and comedians play chess," Raina tells me. "It was this realisation that chess players are so cool that made me engage with them more and more." Raina has helped promote chess in the most unconventional ways. He has rechristened flagging, or winning on time in a short game even from bad positions, the "Jammu and Kashmir gambit" and got GMs to try out gimmicks like four-player chess, 'bughouse' or exchange chess, blindfolded chess, hand-and-brain play, Counterstrike and Skribble. "Before this, we didn't have a platform to express ourselves," says Baskaran. "Whether people come for the jokes or the chess, they have been seeing us for the people we are. That should have a pull of its own."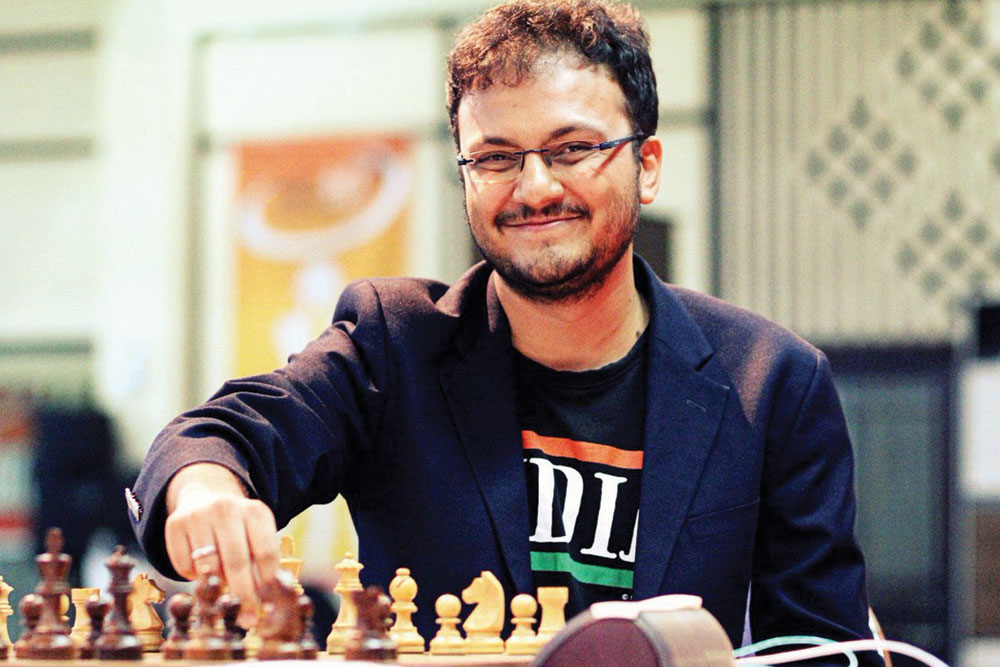 Would the interest persist after the world shakes off the Covid-19 threat and regular tournaments resume? "We have created an audience, a new market for fun chess streams. Since we are pioneers, people are very sweet to us, they reach out and console us, make memes out of memorable moments, and we love this world. It has become a family that I have to meet every day," Raina says. His subscribers are mostly beginners with a ranking of 1,000 and below on chess.com, a popular platform for online chess that hosts more than a million games a day.
Shah, who been coaching Raina, Rath and Sethia to play better on a daily morning livestream, says they are intelligent players who have improved quickly, but that is not the only reason for Raina's rapid and stunning rise. He has worked hard not just on his game—his current chess.com rating hovers around 1,250—but also on social connections and event management, venturing into new worlds to make unlikely friends with the likes of Carry Minati, Bhuvan Bam, pilot-vlogger Gaurav Taneja aka Flying Beast, rappers Raftaar and Krsna. They have all brought with them hordes of fans, some of whom have stayed back and started following Raina. To return the favour, Raina is in the habit of 'raiding' other channels. A raid helps a streamer send his or her viewers to another live stream, temporarily boosting its viewership. In Raina's case, however, his followers are literally that—they do his bidding by spamming the raided channel's live chat with 'Samay raid' or 'Samay OP'—OP stands for overpower, a term of appreciation on fan chat—until you can no longer tell if it's a prank, a hustle, power play, or a simple act of support. "One cannot deny that Samay has been a catalyst for interest in chess streams in India, even by pros. I had planned to set up my YouTube channel, but never found the time before the lockdown. Samay and Vidit then helped me set up the live stream too," says Radjabov. "I like Nakamura; he is really good at streaming, but what we are doing with Vidit and Anish is more my style—chilled, friendly streams, Wolfpack specials and so on," he adds. "I am an introvert and don't like talking about myself but hanging out with friends, playing and analysing online, and receiving countless messages from fans, saying that they have just discovered chess during these hard times, make me want to stream more and more."
With the world in lockdown, among the streamers who got busier than ever, was a cohort of pro chess players and analysts who were suddenly drawing tens of thousands of live viewers
As they branch out to find their respective niches on the web, the pros are each in search of a sweet spot, the perfect balance of chess and fun that also showcases their personalities. "People do have to realise that I am a professional chess player. I am not a comedian that plays some chess, I am a chess streamer that makes some jokes," says Giri, who, on one occasion, agreed to play Skribble with Raina if he could direct a few hundred subscribers to his channel. "I was seriously quite hesitant to play any other game on stream, but we managed to negotiate a good deal," Giri jokes. "Chess is a very specific sport and requires some patience to first learn the rules and then slowly improve to start understanding what is going on, at least on a basic level. In that sense, it is less accessible than many other large sports. It is also the opposite of comedy, where you want to make jokes that most people will get. But chess brings incredible rewards at every stage of learning after you have invested the initial time and effort."
"What Samay has done is opened a window to the chess community, which is like any other sporting community. The stereotype of the serious chess player has been broken," says Shah. "Chess is not a science for Samay. It is like an engaging video game and that's how he plays it." Shah's platform, Chessbase India, has also soared during the lockdown, and interest in serious sessions for aspiring chess players is on the rise, he says. The channel doesn't stop at streaming, but also analyses games, often with pros like Anish Giri, Nihal Sarin and Rameshbabu Praggnanandhaa, besides putting out primers on popular moves and tactics.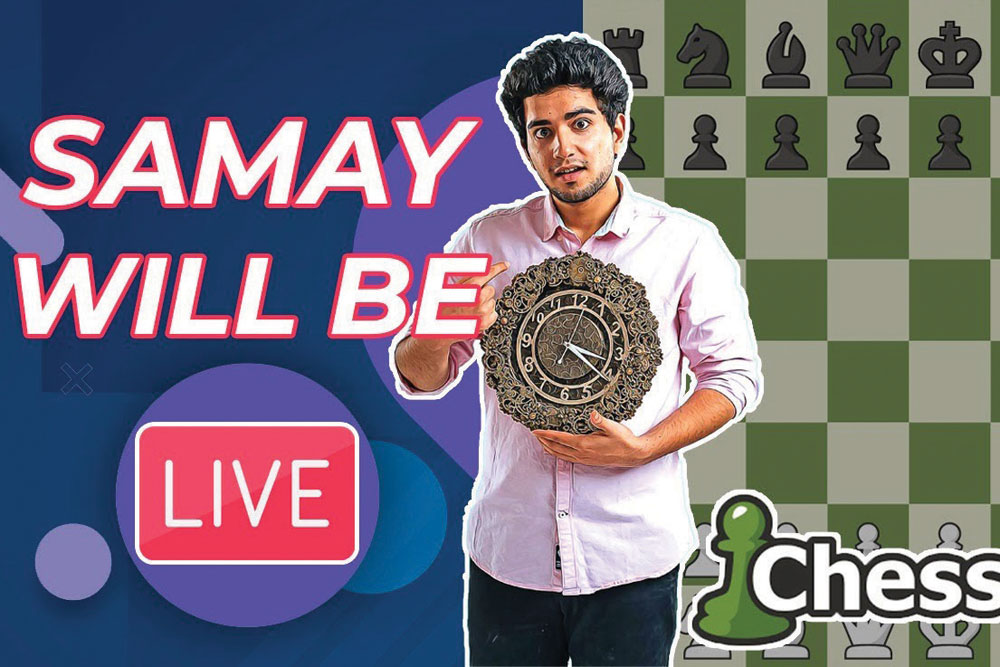 While popular streams aim to make the heroes of chess more approachable, Grandmaster Surya Sekhar Ganguly, among the top 10 Indian pros who also holds the distinction of having been Anand's second, has started a channel where he delves deeper into their professional lives. With 4,390 subscribers, he caters to an audience that truly appreciates chess and is looking for a peep into top players' minds. After a four-part series with Anand, where the latter, in a rare gesture, went over details of past preparations, Ganguly's channel featured a deep dive into the multifaceted personality that is Levon Aronian, the world No 7, in his first major interview since his wife's death in a car crash. "I know these players and I know what it takes to get there. And while it's easy to dismiss my channel as elitist, I think amateurs too would like to understand how the chess greats got to be so great," Ganguly says. "I have nothing against casual chess streams," he hastens to add. "But I hope they'd stop swearing on stream because chess draws a very young audience." The chats on Ganguly's channel often feature GMs and are moderated by young players, including Praggnanandhaa and Divya Deshmukh. "Chess is that rare sport where you can take part while a game is going on. You can think along with the player," Ganguly says.
The endgame for chess streaming will unravel over the coming months as the world opens up again. "I am curious to see how Vidit Gujrathi, who is the Olympiad Captain, juggles pro chess and streaming," says Sethuraman. "That should give us a clearer picture of the future of pro streaming in India."