IN THE 1994 FILM Forrest Gump, directed by Robert Zemeckis, the actor Tom Hanks, who plays Forrest Gump, says: "Life is like a box of chocolates. You will never know what you're gonna get." This is certainly not what Aamir Khan had in mind when he played the lead role in the Hindi remake of the film. He wanted his chosen chocolate to be exactly what he desired: a hit film that would have brought to the fore, once again, his image of being a perfectionist. More so, when he, as per his own admission, spent eight years trying to get the rights to the original.
Though Laal Singh Chaddha (LSC) is directed and written by others, in Bollywood, it is a common belief that Khan is like the shadow director of films in which he plays a pivotal role, particularly those that he also pro­duces. LSC was supposed to be his comeback after the crash of the 2018 film Thugs of Hindostan; it was to put him back in the successful orbit of Dangal (2016), PK (2014), and 3 Idiots (2009), and before that, Rang De Basanti (2006) and Taare Zameen Par (2007).
LSC turned out to be Gump's box of chocolates, but Khan got the bitter one. It turned out to be an even bigger dud than Thugs. Made on a budget of ₹180 crore, the film had a reported box-office collection of just under ₹60 crore. It is now being called the biggest flop among recent films featuring the three Khans of the Hindi film industry. Touted earlier as a film that would revive the Hindi film indus­try struggling with the Covid-19 pandemic and the increasing popularity of OTT platforms, it only turned out to be a reflection of what a senior film marketing strategist termed as a "serious erosion of Bollywood".
On the face of it, LSC did not do well because of a social media boycott by a certain section of people who say they have had enough of what they call the anti-Hindu, anti-national stance of Bollywood. The actor's first brush with this anger occurred in 2015 when he said he was "alarmed" at the growing intolerance in India and that his wife (now, former wife) had even suggested leaving the country. Two years later, he accepted an award from the RSS chief, Mohan Bhagwat, for his performance in Dangal. But, just before LSC, the call for a boycott began to trend on social media. Aware of what it could mean, Khan appealed to people to not boycott the film.
BUT THE FILM tanked nevertheless. Looking at its debacle on the big screen, even Netflix, with whom Khan was negotiating for a deal of ₹150 crore, that too with a window of six months, has reportedly pulled out of the deal.
But, is the boycott the only reason for LSC's limp performance? It is not only LSC that has faced such boycotts. In the recent past, several films have had to face this, because of something that was shown in the film or because of an odd comment someone associated with the film had made. As this story is being written, there is a "Boycott Sholay" happen­ing on social media. It makes no difference to Sholay (1975), but it worries current filmmakers who fear that such a boycott will adversely affect their box-office collection. This has led someone like trade analyst Taran Adarsh to ask (on Twitter) if stars should stop giving interviews to mediapersons during pre-release pro­motions since they lead to unnecessary controversies, bans, and boycotts. He quoted the example of Pushpa (2021) and Karthikeya 2, which were released with minimum fanfare while big giants like Shamshera flopped despite a flurry of PR, including media interactions.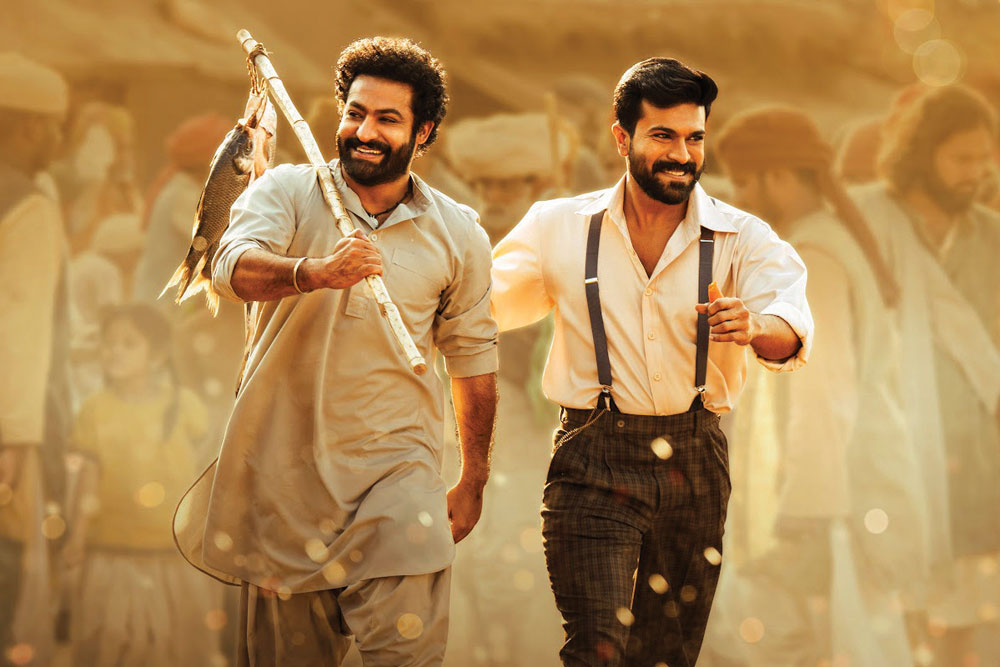 "No," says Prabhat Choudhary, the head of communication agency Spice, which handles media and marketing strategy for several high-profile films, including LSC. "At the core of Bolly­wood is the problem of content. We are not fulfilling what the audience expects from us," he says. What has primarily caused this is the dependence of people for entertainment on OTT plat­forms during the pandemic. "We now have an audience whose idea of the content, of writing and performance, has risen to in­ternational standards," says Choudhary.
One filmmaker, who is otherwise vocal about social and po­litical issues, says he could not do anything else for Aamir Khan except watch his film. "Has he [Khan] ever stood with anyone in the industry?" he told Open. But, as a gesture of support, he went to see the film.
"When I saw the trailer, I was like, 'Oh my God, yeh film pit jaayegi'," he says. It did not excite him at all. He went out still, and just like he had predicted, found the movie very mediocre. "One: the film is excruciatingly long. And, two: I think the big­gest reason is Khan himself, who has acted badly," he says.
Another filmmaker Open spoke to agreed with him as well. "In the film, Aamir makes this stupid face. If you removed his clothes and gave him a transistor, lo and behold, it would look like a still from PK," he said. (In PK, Khan plays the role of an alien who is stranded on Earth.)
But it is not about LSC alone. For a long time now, film insiders say that a hit in a real sense is missing from Bollywood. The prob­lem also remains that even big filmmakers and actors, who now have the luxury of experimenting without much bother about the film's commercial success, are not willing to do it, instead preferring a certainty. As data analyst Surbhi Gupta's research has shown, of the recent 99 Bollywood films that have made ₹100 crore or more in domestic revenue to date, 58 are either a re­make, a franchise, or both. As her research shows, after sucking the marrow out of Hollywood, around 40 per cent of Bollywood's recent remakes were based on south Indian films. As Bhatia says, in Bollywood, "film-making is less art, more commerce."
Many Bollywood insiders believe that the dip in the for­tunes of Bollywood also coincided with the larger society's discontent with the industry. The erosion, they believe, began with the death, in 2020, of the actor Sushant Singh Rajput. As speculation about the circumstances of his death flooded social media and TV channels, it created a bad image for the industry. "It sent a message that the people in the film industry, especially the stars, were not genuine. Many began to believe that the in­dustry elites had not supported an outsider and were then re­sponsible for his demise," said a senior film marketing strategist.
The crisis only got accentuated by the pandemic. As people began to watch more and more content on OTT, they began to reject Bollywood's mediocre content. "If you notice, this dip has not hit the south or Hollywood the way it has hit the Hindi film industry," the strategist maintained. Already this year, several big-budget films like Shamshera and Samrat Prith­viraj have crashed. But many south Indian films like RRR have performed splendidly. "Which brings me to a question," says a filmmaker, "if, say, Dangal had faced a boycott like this, would it have flopped like LSC? My answer is no." A few years ago, the filmmaker was in Turkey holidaying with his girlfriend and they got into a conversation with a waiter who turned out to be of Kurdish origin. He said he had watched Dangal 20 times and was moved to tears every time. "I wonder what would the waiter have felt about LSC," he says.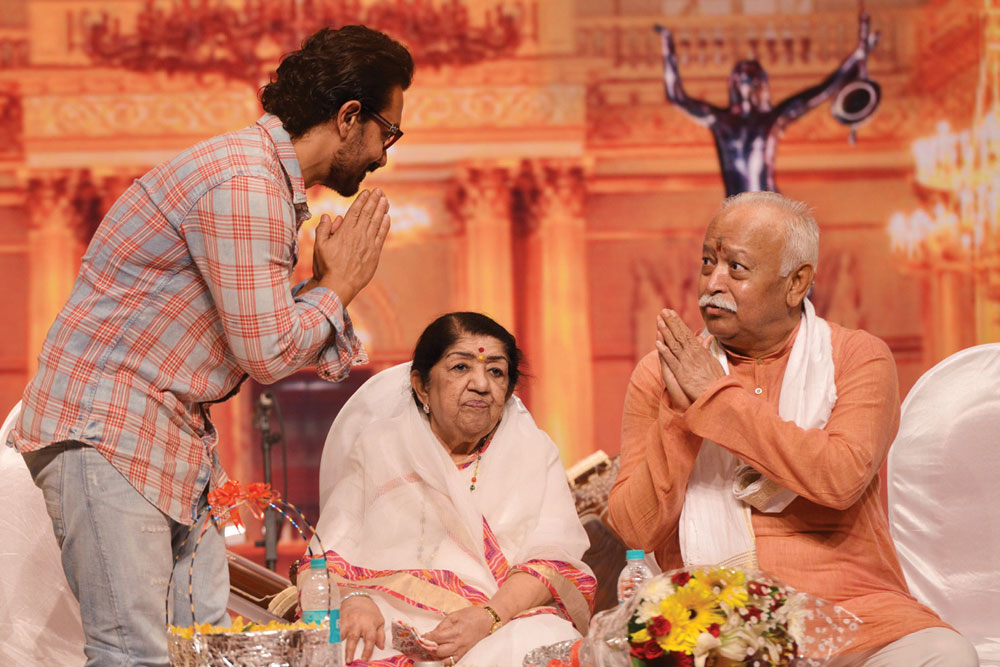 Even those who want to support this film are a little embar­rassed given that it is a bad film. "I refuse to believe that nobody in Aamir's close group gave him feedback about his acting and other poor aspects of the film," says a film journalist. But the problem, he says, is that beyond a point, actors like Khan are incapable of listening to criticism even if it is constructive criti­cism coming from well-wishers.
"People only go to movie theatres now when there is a compelling reason for them to dispense with three hours and ₹3,000," says Choudhary. The problem, he says, is also the fact that there are very few mass filmmakers. "Those who make films for a PVR audience, that audience has largely shifted to OTT," he says.
Choudhary feels that there is a disconnect between Bolly­wood and the masses beyond that crowd. "The new-age film­makers are not mass filmmakers. They are into niche subjects. They are good for OTT, but as for big screen, I think we are at a serious crossroads," he says.
MANY INDUSTRY INSIDERS also feel that a certain mystique has gone away from the life of stars. Now, they are everywhere in their floral py­jamas and shades, as if just emerging out of their bedrooms. There is an overdose of them around. It boils down to the same disconnect. "Most stars live in this bubble; they have absolutely no idea what is happening outside," says a filmmaker. In the middle of the pandemic, some stars were doing ridiculous things like post­ing their holiday pictures while people outside were dragging themselves home for thousands of miles and dying.
Choudhary does not directly comment on it, but he says that people now have a serious "Instagram behaviour" grudge against Bollywood. "The nation and society went through a lot of changes. Was Bollywood in tune with that transition? Maybe not," he says.
Perhaps it is a sign of these changing times that a film like The Kashmir Files has done a business of over ₹300 crore. The other side of it is the controversy around the 2021 web series Tandav. "That is the other side of the problem," says a filmmaker who has made a couple of socially relevant films, "there are unnec­essary things that some filmmakers do for style which has no bearing on the line of the film. These things could have been eas­ily avoided." In Tandav, for example, Lord Shiva is shown as this garish suit-wearing man, carrying a trident, who speaks about having fewer followers on social media than Lord Ram. "My point is that every sequence in a film should be a value addition to the story of a film, and not because you want to send across the message of being a fiery, angsty filmmaker whose politics is ticking a certain box," says the film marketing strategist.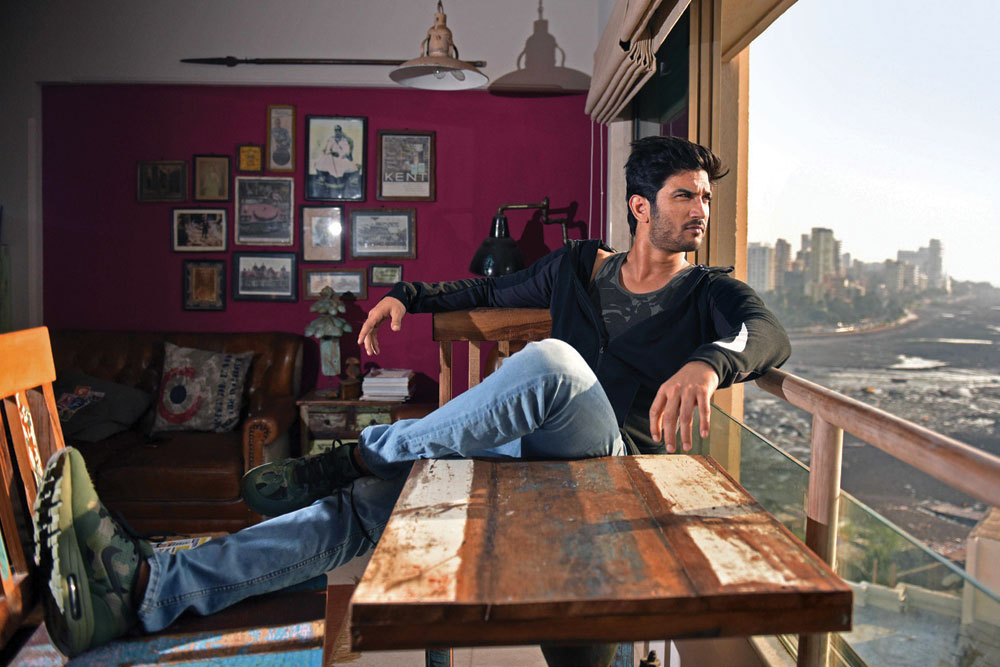 But does that mean Bollywood has to surrender to the whims and fancies of those who call for a boycott at the drop of a hat? "Those who call for a boycott do not watch it in any case," says a trade analyst. Ideally, the industry should band together and make films the way they want to. "But we know that is never go­ing to happen," he says. Instead, filmmakers are scared. They do not want even for a moment where something they say would be held against them. And, yet, actors get targeted. And now, even writers and others associated with films are held accountable. Sometimes, it has got nothing to do with the film itself. Raksha Bandhan, which flopped recently, was targeted because of the political views of its writer. Was that the only reason why the film did not do well? Most unlikely.
In any case, some filmmakers who were vocal on social media have mellowed. A journalist recalled an incident narrated to him by a leading filmmaker who is known for his anti-government stance. "One day, he said, he received a call from an unknown per­son who said he was outside his parent's house and could see his father. After such a thing, what is one supposed to do?" he asks.
While the coming together of Bollywood is unlikely to hap­pen, industry experts say that now is the time, nevertheless, for a major overhaul. "What we need is a film or several films that will send the audience back to cinemas and restore the faith of consumers in cinema," says Choudhary. He feels that currently audiences are rejecting and adopting at extremes. "There could be a film that opens at ₹5 crore and closes at ₹500 crore," he says. He gives the example of the Hindi version of Karthikeya 2 that opened at ₹7 lakh, and will round up around ₹30-35 crore. "The three-day game of Friday, Saturday and Sunday is over. I go only to theatres when I am assured that yeh film dus logon ne mujhe bola hai, bhai acchi hai, so I will go," he says.
It rings true as Raksha Bandhan, featuring Akshay Kumar, tanked at the box office. There are reports that the much-awaited film Liger is doing badly as well and many halls in the south will just cancel the shows.
"We must also understand that most films we are seeing now have been conceived in pre-pandemic times, as conception to release usually takes two-three years. The content which comes out now is when we will know whether the Hindi film industry has adapted to the new demand or not," says Choudhary.