With the build-up along the Line of Actual Control (LAC) and the Chinese reluctance to restore the status quo—which essentially requires that Beijing withdraw its troops to where they were deployed until April 2020—the standoff is unlikely to ease anytime soon. It is thus time to do some crystal gazing about what if, in the long haul, diplomatic and military talks lead to a loss of patience on the frontlines and troops on either side—more likely the People's Liberation Army (PLA)—decide to escalate matters militarily? Could this become a full-blown conflict between two large neighbours with well-equipped armed forces who are also nuclear powers? And could it also include Pakistan, making it the first-ever conflict involving three nuclear powers? What then would be India's options, diplomatically and militarily?
It is now clear that we have misread China's intentions and designs—and students of Sino-Indian relations have a sense of déjà vu about the uncanny resemblance to the events that led to India's humiliating defeat by Chinese forces in 1962. For instance, India's reluctance to use force to push back a Chinese build-up, in the hope that diplomatic initiatives would restore matters to status quo ante. Or that the Chinese might use the unsettled global environment—with the Covid-19 distraction now like the Cuban Missile Crisis of 1962—to launch their forces, to 'teach India a lesson'. Among the several irritants for Beijing at present, ranging from India's growing military ties with the US to India being the only major country to openly oppose the Chinese Belt and Road Initiative (BRI, earlier the One Belt One Road project or OBOR), the biggest challenge to China's territorial claims has been the Indian Home Minister's call to liberate the 38,000 square kilometres of Aksai Chin following the creation of the Union Territory of Ladakh. To the Chinese, this was a challenge to what they had come to believe was the status quo. This, too, is similar to Jawaharlal Nehru's assertive behaviour from 1960 onwards.
However, where the Chinese leadership has got it wrong—and there are no parallels with 1962—is that the Indian army has been allowed to respond to any further escalation on the frontlines in a responsible manner and, more importantly, Indian armed forces are not a pushover any more. Although the Chinese incursions have once again given New Delhi a wakeup call to heed the military's demands for modern weapons systems, Beijing's action has also revived the discussion on a number of issues of national security just when many of us thought that India's only external threat was from Pakistan—and that the generals in Rawalpindi had been tamed by the air strikes on Balakot. However, dealing with China would require India to respond on multiple fronts—military, diplomatic and economic—despite the brave fight put up by our soldiers at Galwan Valley or, more recently, their use of aggressive tactics south of Pangong Tso and east of Chushul. These are not going to stall China's aggressive designs.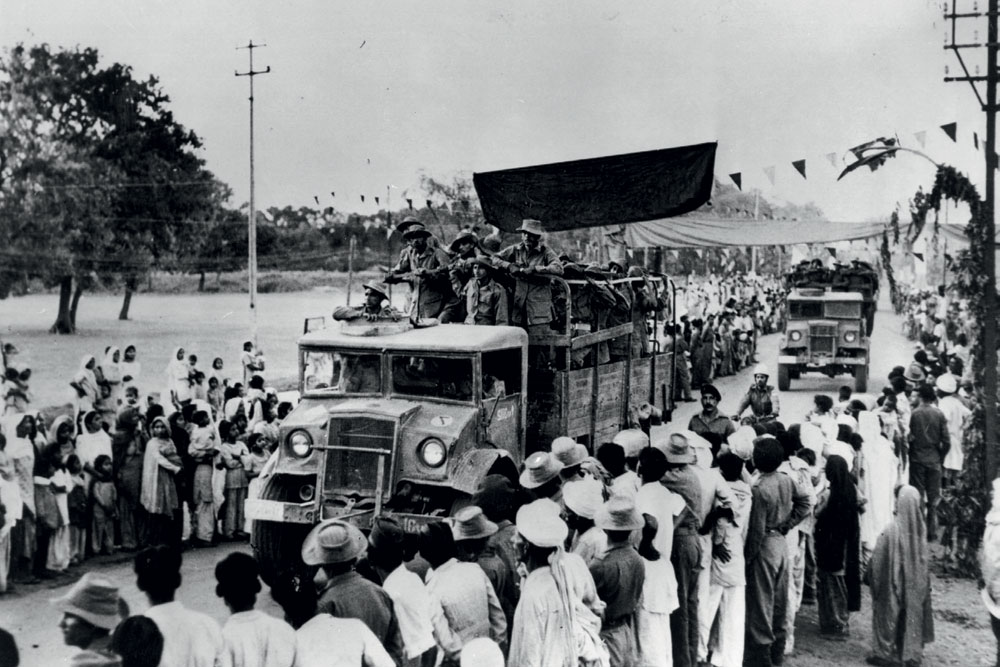 It has only made the situation possibly more explosive, particularly in the Chushul sector. With the PLA having deployed over 40,000 troops (fighting, support and logistics arms) along the LAC, India has had to substantially increase its military deployments along the LAC too—and further north towards the Karakoram Pass where the Chinese would eventually like to link up their Aksai Chin areas with the Shaksgam Valley area ceded to them by Pakistan in 1963. But as a thumb rule of mountain warfare, China has more disadvantages even if it moves in more forces, since every defending Indian division (of about 7,500 men each) requires at least six Chinese divisions (45,000 troops) to push them out of their defensive lines. The defender in the mountains needs far fewer troops compared to the aggressor—if deployed at heights as Indian troops are now, unlike in 1962. Thus, India currently has an adequate number of soldiers deployed along the LAC. Of course, there is also the other part of the Sino-Indian boundary in India's east—the McMahon Line that runs along Arunachal Pradesh—where too China has been asserting its claims.
A crucial factor across all the frontlines is to provide troops with enough artillery to stall a fullscale Chinese invasion.
Although China could deploy more artillery fire units than India, there is no mathematical equation available for how much an attacker would need. It all depends on the defender's resolve to hold on to its positions with bunkers and trenches. With Indian troops now having had enough time to dig in their trenches, and with everyone now ready for a long hard winter, China could either try to test the resolve of the Indian army with simultaneous attacks across the Himalayan frontiers, wherein it needs massive numbers of troops, or to make even face-saving gains around what may be our weak spots—since in the mountains every hilltop you hold is important. So, the scale of use of artillery and rocket fire depends on the sheer grit of the defenders.
TO MAKE A substantial dent in the Indian army's Himalayan defences, China would need at least 45, if not 50, army divisions (of 7,500 men each). China could rapidly deploy up to 36 divisions across India's frontiers—with its well-developed road network across Tibet—but it could only do so if it faced no other threat along its vast frontiers. (China has borders with 14 countries but territorial disputes with many more.) Yet, it isn't going to be the case, as President Xi Jinping has gone in for a strategic overstretch—from the South China Sea to Ladakh—and the least that the US naval armada deployed in those high seas could do is keep China's force deployment divided. There are at least three US aircraft carrier groups (made up of hundreds of frigates, ships and submarines armed to their teeth) operating along China's maritime front—and ready for war.
Therefore, the PLA's best face-saving bet is to try another Galwan-type encroachment along the LAC, without troops opening fire. But it could give a further blow to the Chinese army's reputation, as India's soldiers are now ready and waiting. Almost all Indian army infantry units (about 700 men) have a 'Ghatak' platoon (36 men). These are men chosen and punishingly trained to even kill with their bare hands—and many are hardened after years of battling terrorism in Jammu and Kashmir. They could give the PLA a further drubbing. The name Ghatak quite literally means lethal. It was they who rushed to take on the Chinese army when they heard that Colonel Santosh Babu and his small team had been ambushed. Apparently, they broke the necks of 18 Chinese soldiers and disfigured the faces of many others with stones, as per a report on Defence Updates.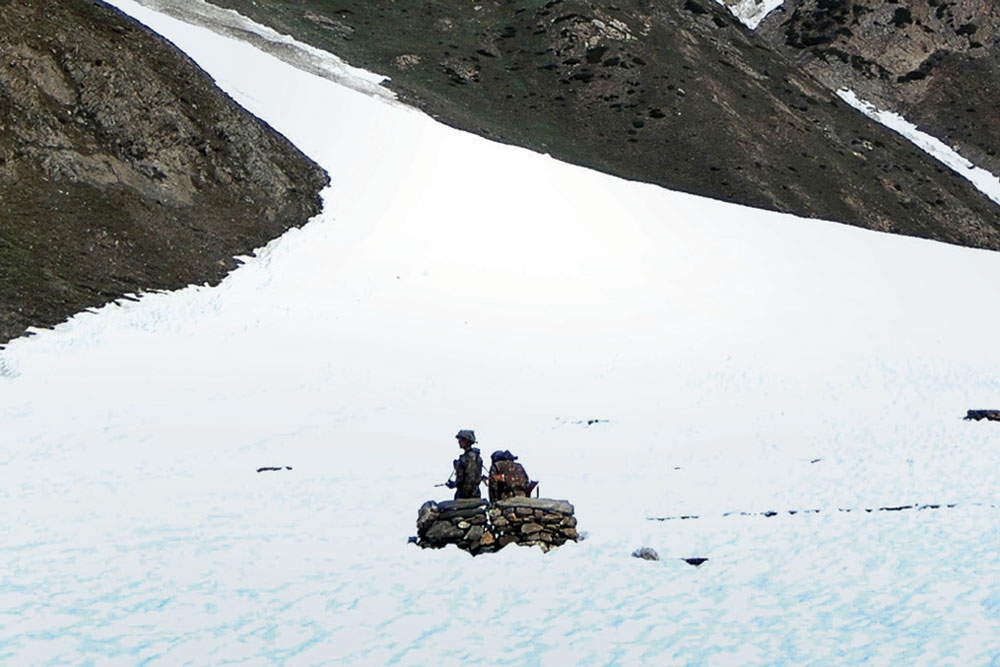 The Chinese army, on the other hand, looks impressive in ceremonial parades and in doctored videos. But it has virtually no battlefield experience, unlike the Indian army. More so, the Chinese army's retired veterans are today openly resentful of their shabby treatment. This is a de-motivator for serving soldiers. Besides, with China's one-child policy, its soldiers are unwilling to die. India's case is quite the opposite. The Indian army is ready to blow off the ghost of 1962 when it was humiliated because Nehru and his civil-military cronies botched it. A detailed analysis of Chinese military capabilities on a YouTube video by Defence Updates (on weapons and strategies), doing the rounds on social media, shows clearly that China is more boastful of what it can do than what it can actually do.
The only edge China has is with rocket forces. These could cause considerable damage to the airfields—not aircraft—in Leh and Daulat Beg Oldie (DBO). India's air armada would be flying from airfields far away from Chinese artillery and rocket reach—Srinagar, Pathankot, Agra, Bareilly, Siliguri and Tezpur. All of these airfields allow fighter aircraft to load their full bomb and fuel payloads (unlike Chinese airfields on the Tibetan plateau that restrict air operational capabilities) and take off for their missions. Hopefully, if push comes to shove, India will not hesitate to use the Indian Air Force (IAF) because Delhi had not done so in 1962 for fear of escalation. Sadly, it was only when the Chinese were across the McMahon Line and Tawang had fallen that Nehru desperately sought US air support. Neither did the US respond (apparently on the advice of their much trumpeted envoy John K Galbraith) nor was the IAF used.
However, recent history has shown us that in the event of escalation—such as the Kargil conflict when the IAF became a gamechanger—the use of air power cannot be ruled out. Apart from the limitations imposed by the high altitudes of the Tibetan plateau from where the PLA Air Force (PLAAF) would have to fly towards India—with half their fuel and ammunition loads—Chinese air force pilots have little experience of battlefield situations as they rarely exercise with other forces. This is unlike IAF pilots who regularly train with US, French and Russian air forces. And China's latest Chengdu J-20 fighter isn't a fifth-generation fighter as Beijing claims as per a video from Defence Updates. A fifth-generation fighter is normally invisible to radar. But in 2018, an Indian Sukhoi Su-30MKI had sighted the J-20 on its radar. Thus, the J-20 is a glorified 4++ generation fighter.
Thus, India's Sukhois and the new Rafales could be more than a match for the J-20. Besides, as Russia has confirmed that China has ordered new batches of Sukhoi Su-35 fighters (4++ generation), China's claims of air superiority are contestable. Moreover, as other Chinese aircraft are reverse-engineered versions of Russian design—and as Russia does not provide China its best technology since it is wary of China copying it—Chinese aircraft are not quite the state-of-the-art technology they are made out to be. Even Pakistan has refused to buy J-17s made with all-Chinese technology. Instead, Pakistan has bought its critical components from other countries. The IAF can, therefore, be an effective match for the PLAAF at present, despite its depleting numbers.
There are similar reports against China's maritime claims. The latest submarine in the Chinese navy (PLAN) is the Type 094 J-Class. It is apparently the backbone of China's second-strike capability and nuclear deterrence. It carries a 1 megaton nuclear warhead and 12 JL-2 missiles (submarine-launched ballistic missiles, or SLBMs, with a range of 7,200 km). But in October 2019, one of these submarines suddenly surfaced on the coast of Hainan island, raising questions as to why a nuclear submarine would surface since its deployment is supposed to be a secret. Did something go wrong with its systems? Western analysts say Chinese submarines are very loud and can be tracked from far. Also, the Chinese naval fleet with its aircraft carriers like Liaoning and Shandong carry J-15 fighters (copied from SU-33) that use a WS10-8 engine that is underpowered. So the J-15 has a limited effective range and can only carry a smaller weapons package compared to the SU-33. All this indicates that the Chinese navy, though big in size, has its limitations.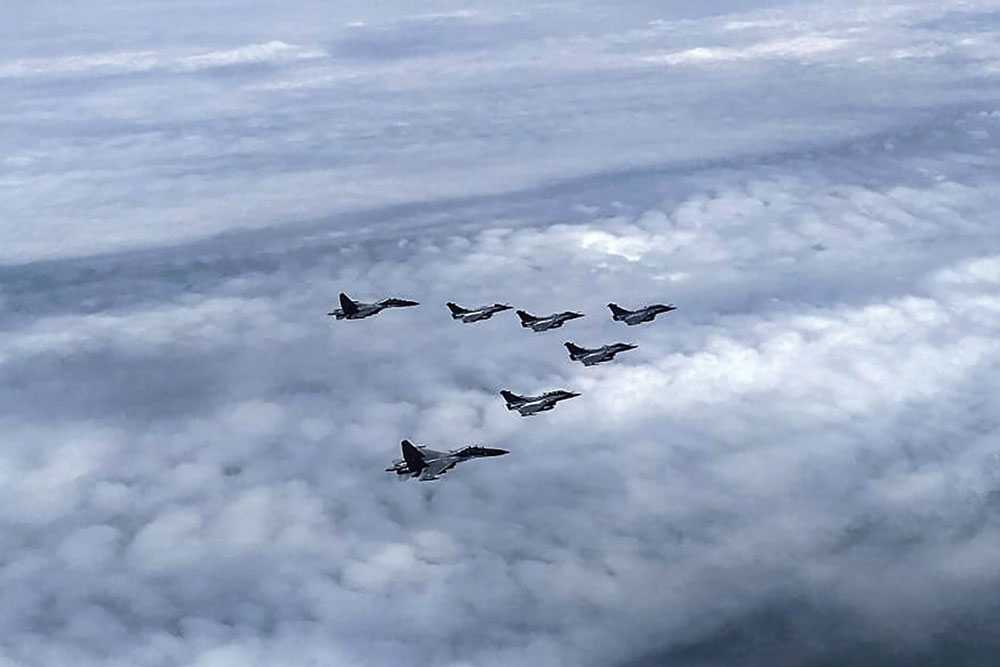 India's navy, in contrast, enjoys a considerable edge over the Chinese in the Indian Ocean Region (IOR) and can block Chinese ships from passing through the Straits of Malacca (the critical waterway near Singapore between Malaysia and Sumatra in Indonesia). This can be a major pressure point against any long-term Chinese military campaign against India. As it happens, Indian naval ships in this area now operate closely with the US navy (which has in the past said that the professionalism of the Indian navy was up to NATO standards). This is China's 'Malacca dilemma' and, as a counter, Beijing has made considerable investments in a port in Pakistan (Gwadar) and the China-Pakistan Economic Corridor (CPEC) that runs from Kashgar in Xinjiang via Pakistan Occupied Kashmir (PoK) through Pakistan.
However, neither is the CPEC ready to help China move its oil and trade products—through Pakistan, from and to the Gulf region and even Africa—nor is Pakistan likely to get into a full-fledged war with India in support of Chinese ambitions. The reasons are primarily twofold: first, the Indian armed forces are adequately matched against Pakistan despite the Chinese threat; and second, during the India-Pakistan wars (1965, 1971 and 1999), the absence of Chinese intervention had foiled Pakistan's plans.
Yet, short of that, Pakistan would be a major distraction for India if Beijing moved to take greater control of Aksai Chin and even Ladakh for the region's mineral wealth (including uranium) and for the waters of the Indus and the Pangong Tso. But China also wants a link-up with the Karakoram Pass north of the Depsang Plains—where it had encroached in the past too—so that the long and arduous journey towards the Shaksgam Valley (now of over 1,800 km) is reduced considerably. Beijing had encroached on the glacier-rich Shaksgam Valley well before the Pakistanis gave its control to the Chinese in 1963. However, any further ingress by the Chinese from the Depsang Plains to the LAC will be met by not just India's infantrymen in their trenches but also a mechanised force of tanks and infantry carrier vehicles (ICV) that will have considerable room for military manoeuvres there. China has no doubt deployed a large mechanised force, but it needs at least three times India's mechanised force to make any gains.
Some former commanders who have served in Leh ask how many of those Chinese tanks are actually operational and not dummies—and do they all have enough fuel and ammunition? Indian troops do certainly have an operational force, having been there since General K Sundarji decided to move mechanised units of ICVs to Ladakh. His wisdom was questioned then but certainly not now, with the Chinese looking for gaps in India's defences to exploit.
THE LOGISTICS OF winter stocking in Ladakh is the big challenge that India must address in whatever manner possible because that could be the decisive factor in the event of war. The two major mountain passes—Zoji La and Rohtang—are of little use from November to April. So whatever is required by our troops—not just at the LAC but in Siachen and Kargil as well—must be pushed through by the end of October. The Rohtang Pass now has the Atal Tunnel but Zoji La does not. This, along with activating the Chushul airfield, is essential. The move of the Special Frontier Force (SFF) and Indian troops to the heights around was perhaps for this purpose too. Airlifts of essentials are the only lifeline for troops on those freezing frontlines. There is now a need to speed up work on the Chushul airfield that was ignored all these years.
India's big disadvantage versus Chinese capabilities is the lack of satellite capabilities and their inputs. Apparently, of the total number of satellites in the skies, the US and China have 45 per cent and the rest belong to other countries. India's share is minuscule. So if we require satellite inputs—which we will in the event of conflict—our sources, for now, would be the US and Israel, and possibly Russia and France. Some very useful data is available, for a price, from private companies in the West. But India may be reluctant to use their inputs as this could give away Delhi's intent. Satellite inputs apart, today's battlefield has a number of information providers from troops on the front, unmanned aerial vehicles (UAV), helicopters and AWACS (airborne warning and control system). But a 30 sq cm satellite photo may not be helpful in giving the correct status of the enemy's troops. Hence we should not dismiss the role of local spies as they are often the eyes on the ground.
Some US analysts have recently expressed fears that any escalation around the Kashmir and Ladakh region could spark a bigger Sino-US conflict and even possibly a world war. But Beijing is now between the devil and the deep sea, surrounded as it is by US naval task forces and facing India's tough stand against its territorial incursions. And if Beijing decides to raise the level and threaten the use of nuclear weapons, it must know that India can respond. It isn't the numbers of missiles and warheads that matter but the fear of 'mutually assured destruction', or MAD, as the strategists call it. However, a Chinese-led escalation would provide the US the 'Pearl Harbour moment' which, reports say, is what Washington has been waiting for.
In the last paragraph of their essay on China, the authors of the book 2020: World of War—a set of conflict scenarios—tell us how Xi Jinping is woken up after midnight by his advisors who inform him that the world is ready to bomb China to the high heavens for a military (mis)adventure that went wrong in the South China Sea. And when asked by his wife 'what is it?', Xi replies: 'we have just got something terribly wrong'. This scenario may well apply to the Sino-Indian front as China faces up to what it had assumed—and how this might just spiral out of its control. If the assertions of India's leadership can be taken seriously, India is up for a fight, since politicians only resort to the military option if there are no others and if they stand to gain from it. In the case of China, its leadership seems keen on going ahead with the military option as, in Xi Jinping's assessment, China has enough military power to enforce its territorial claims on India and to deal with the challenge posed by the US. But he may just be proved very wrong.